Roohome.com – Do you want to make your kids be happier and creative? It is simple, you just need to make creative kids bedroom design with lots of features that playful and fun. So, they can play and learn about new thing around them. For example, you can make a small playground in their room, and decorate it with their favorite cartoon or superhero character. It is really comfortable for kids.
Creative kids room design by Landusheva Nastia
Landusheva Nastia creates a kids bedroom with lots of playful features. There also a parent controlling space that makes their parent easy to know their children activity. This creative space put some interesting feature like a tent, climbing rope, and car racing board. It is perfect to hone the child's motoric system. Do not forget to add the desk for supporting their learning activity.
The selection of its color scheme also determines the beauty of its space. So, you need to suit it first with the available space that you have. It is easier choosing the color scheme if you have a large space. Because it can blend easily. But, if you only have a small space, it will be better to use the neutral color.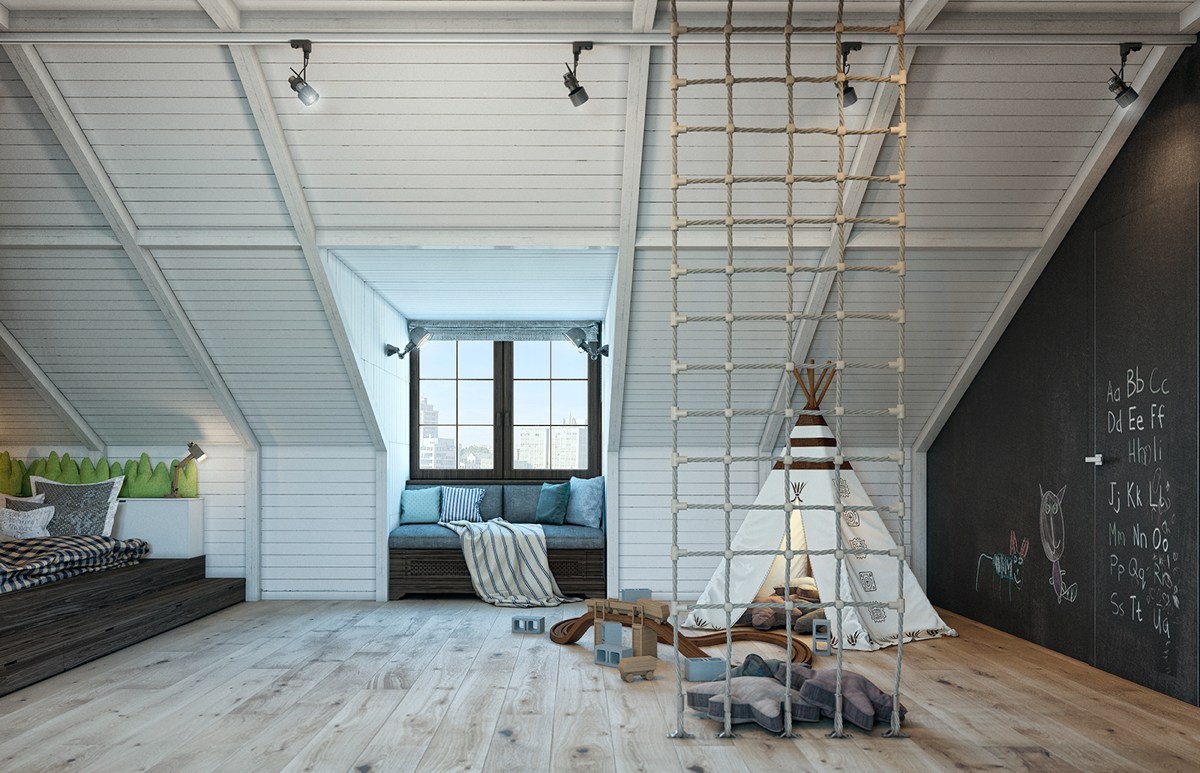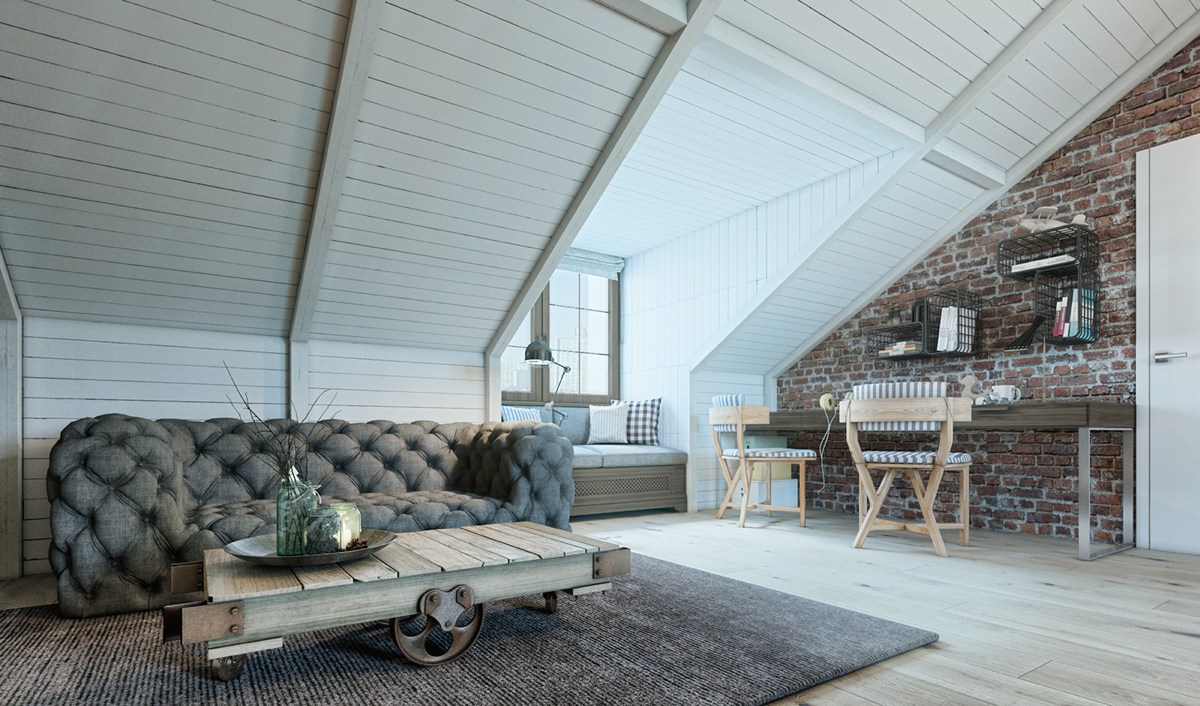 If you want to make kids bedroom in a loft space, it will be better to apply wooden floor plan. That is more friendly for kids because it can avoid the falling accident due to slippery. But, it does not matter if you want to use a tile for it as long as you can ensure that its save for yours. You might apply carpet with the cute character for cover it if you are not sure that it save enough.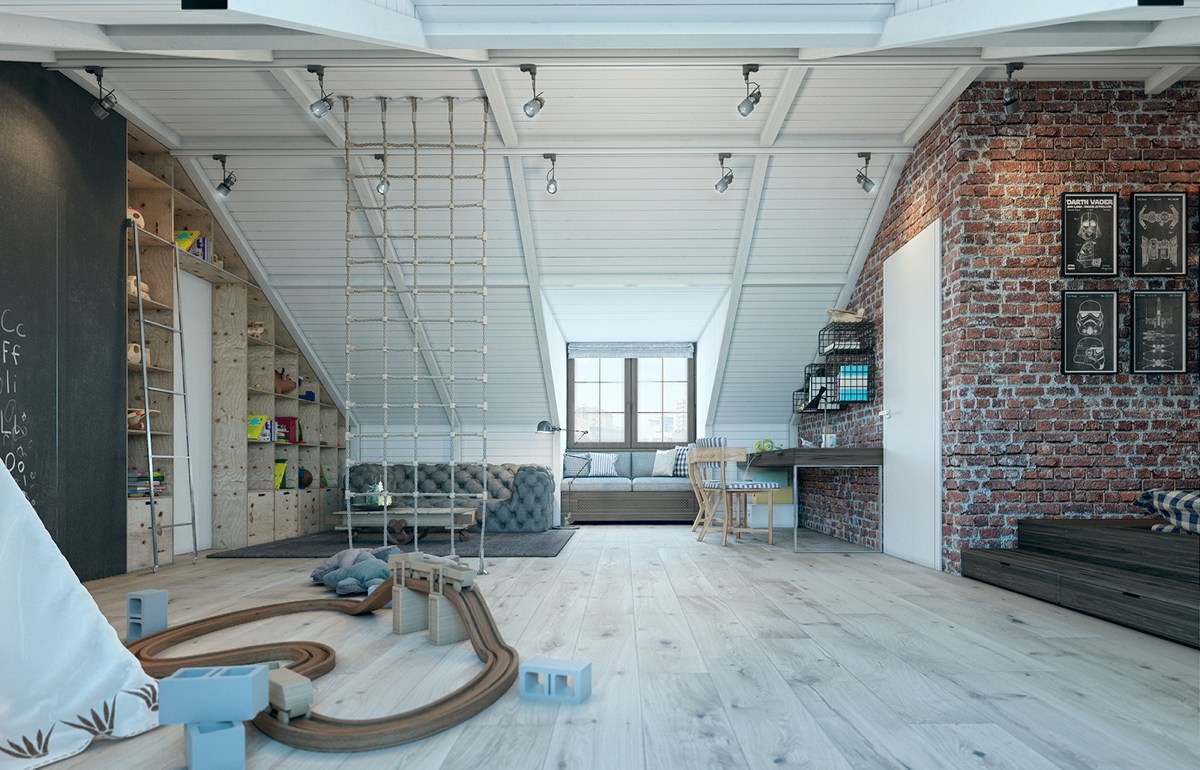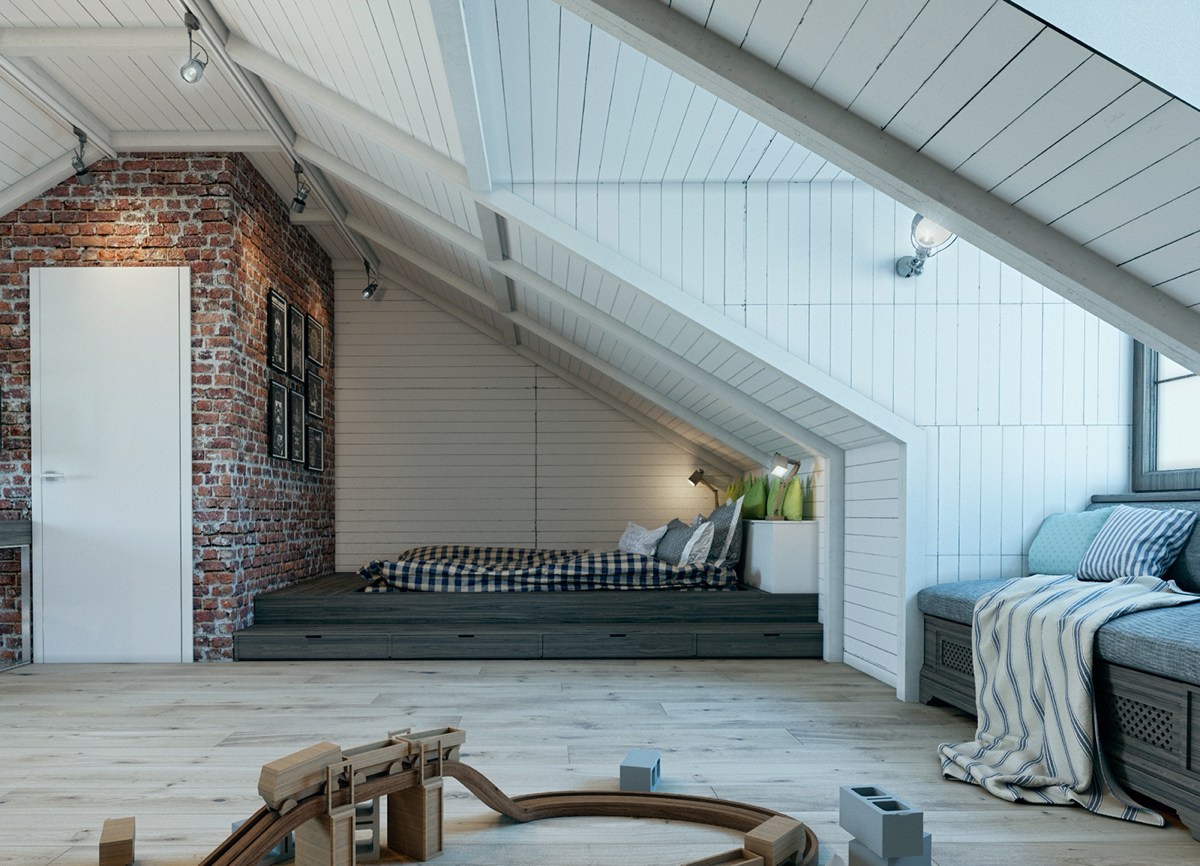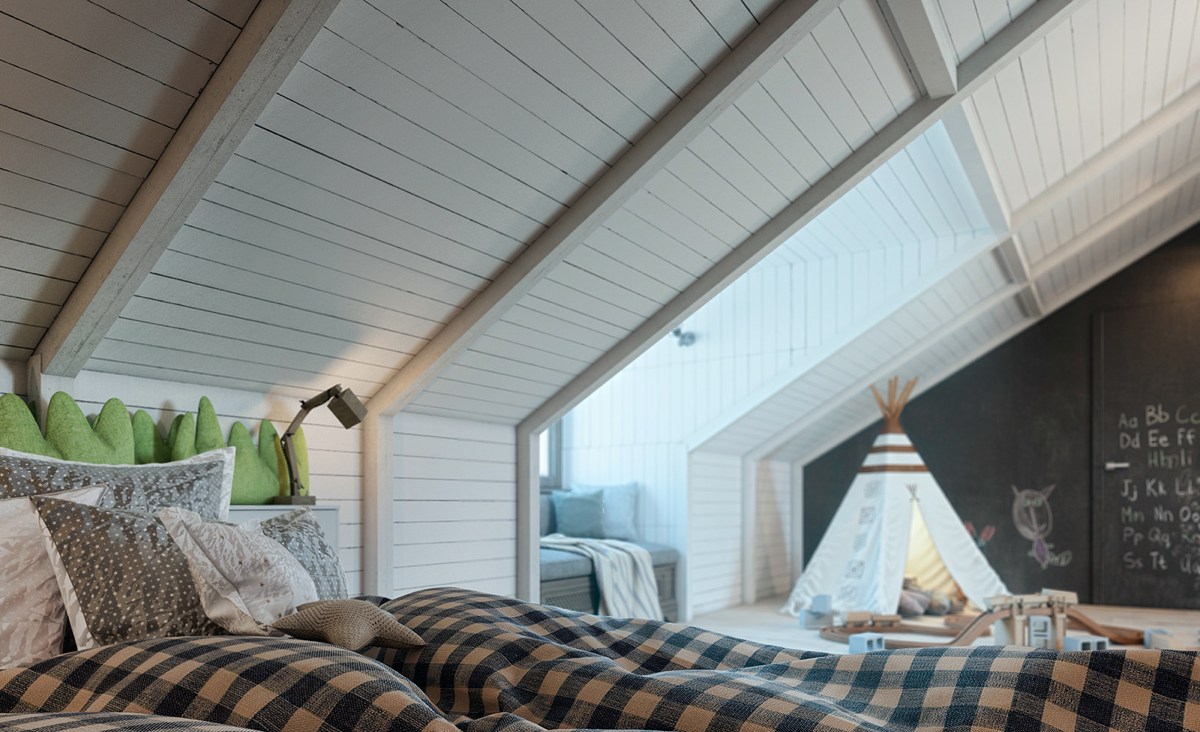 Creative kids bedroom design by HOMESTYLER .VN ARCHITECTS
What are the other ways to realize a creative kids room design and decorating ideas? You need to take a look HOMESTYLER .VN design that applies an effective features to play. They put it in the middle of the room, so it can be easy to access. There was beautified with the lighting feature that arranges neatly and produce the beautiful light.
Actually, this room applying outdoor playground concept, it brings your kids into the real life. You can see the synthetic grass that uses as its carpet. There also an indoor plant decoration that makes the atmosphere fresher. It very educates the children to know more about nature.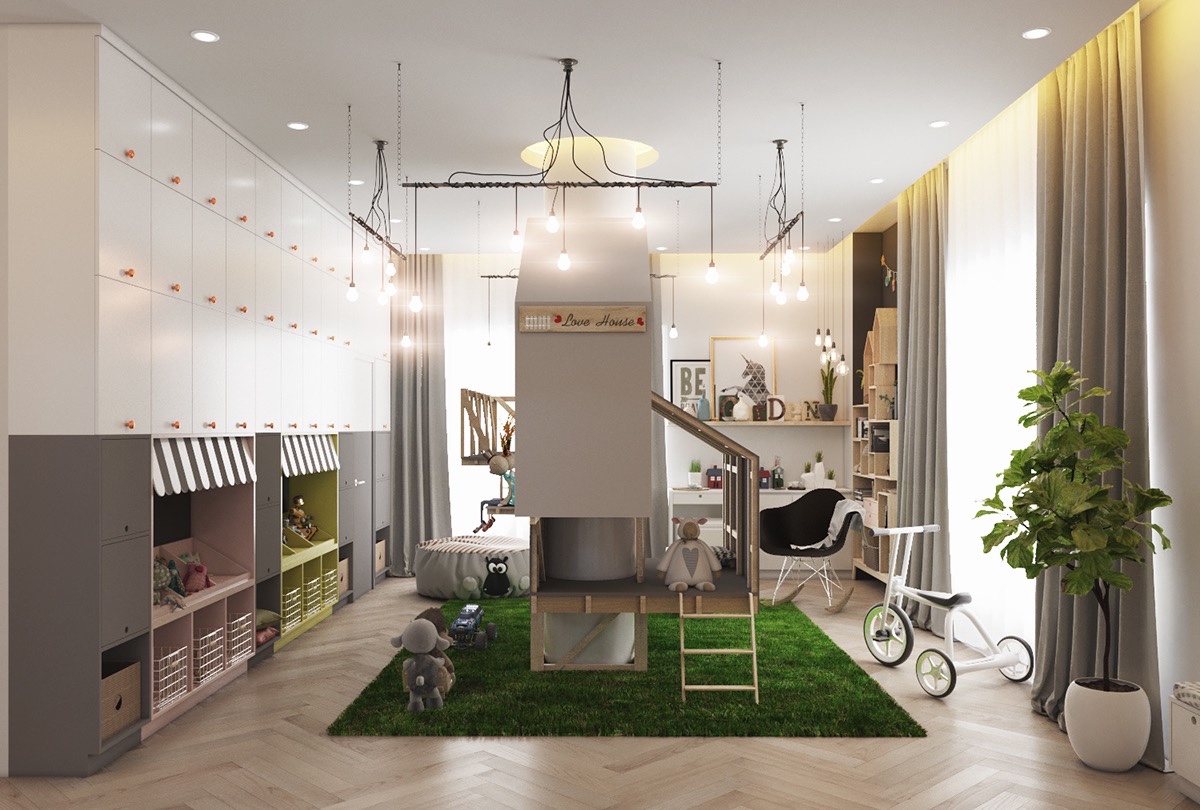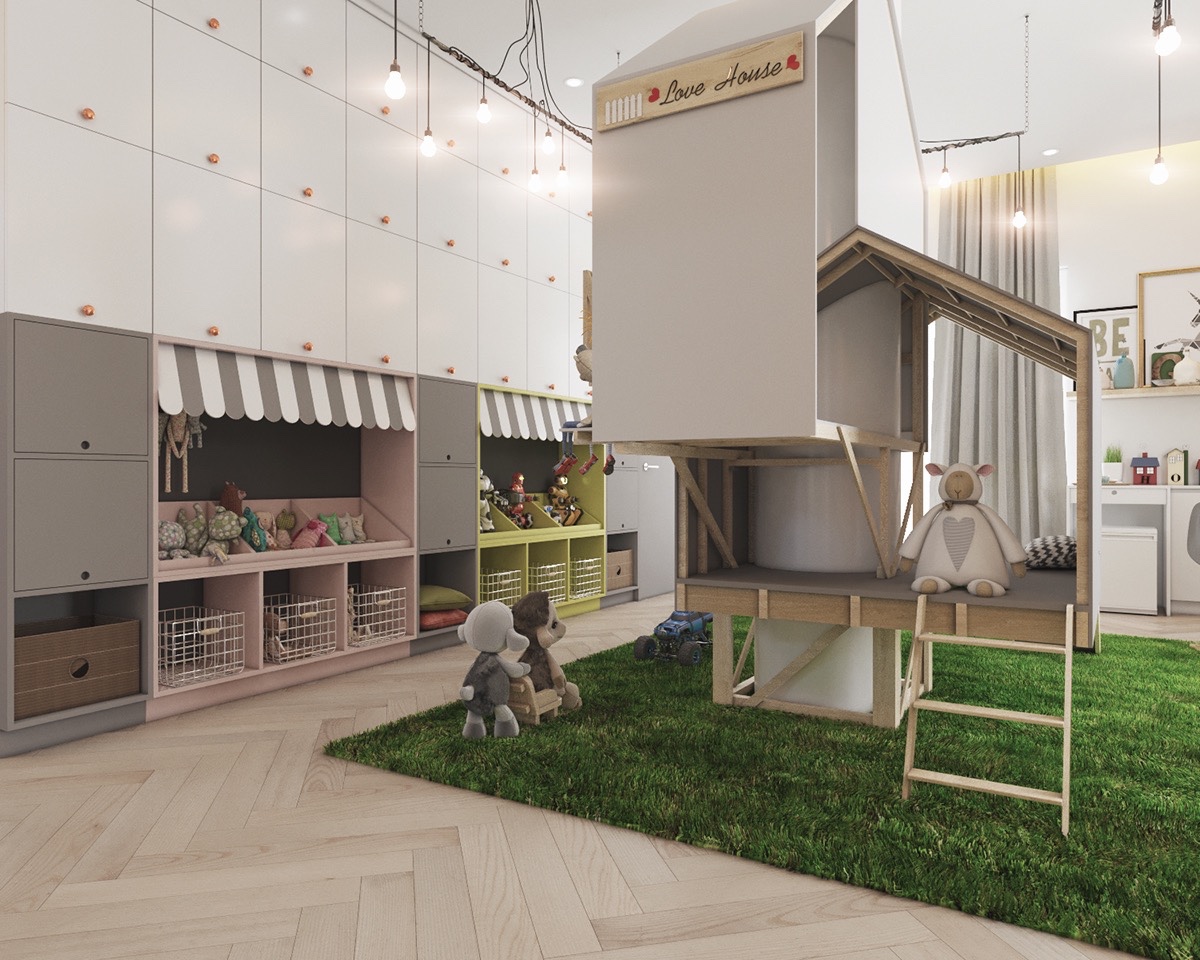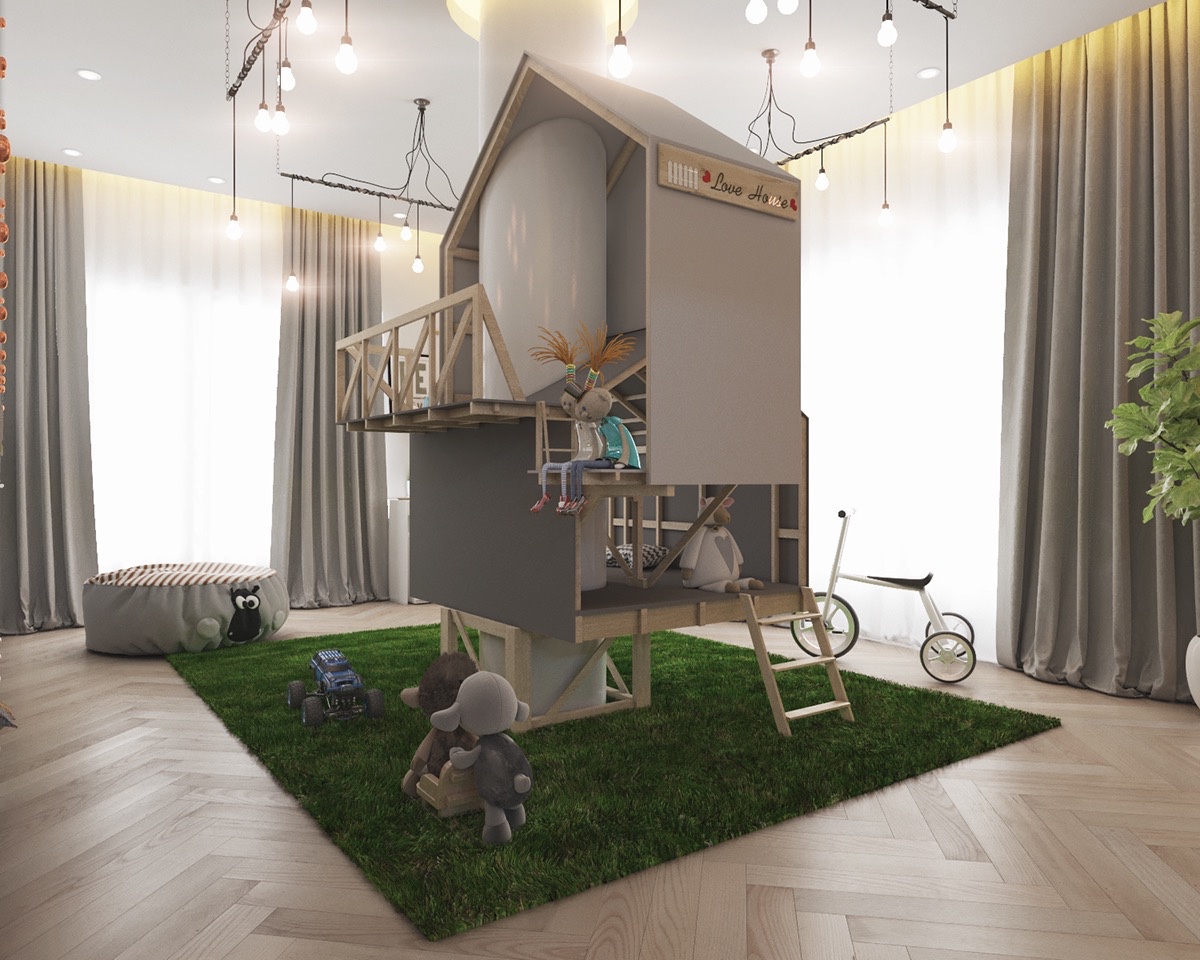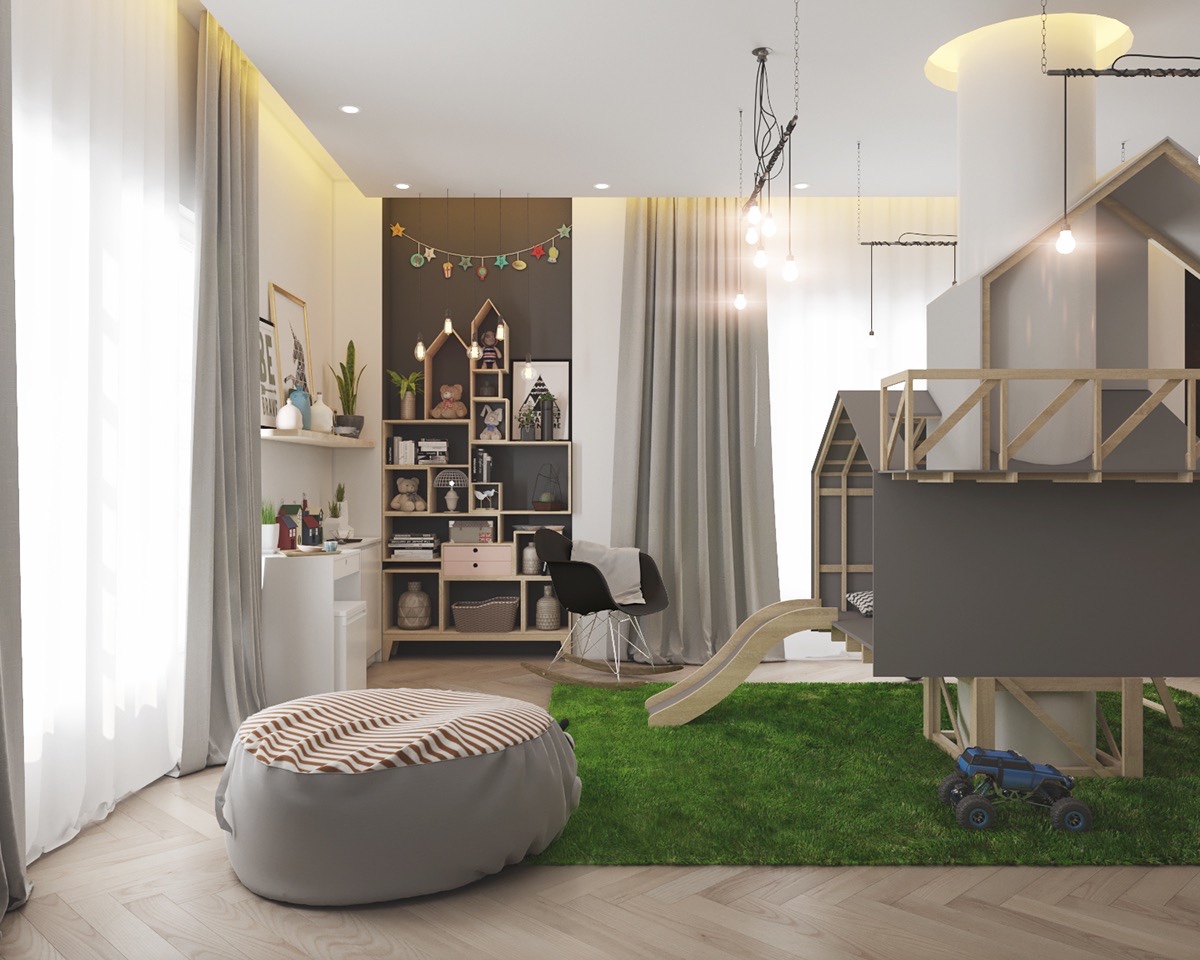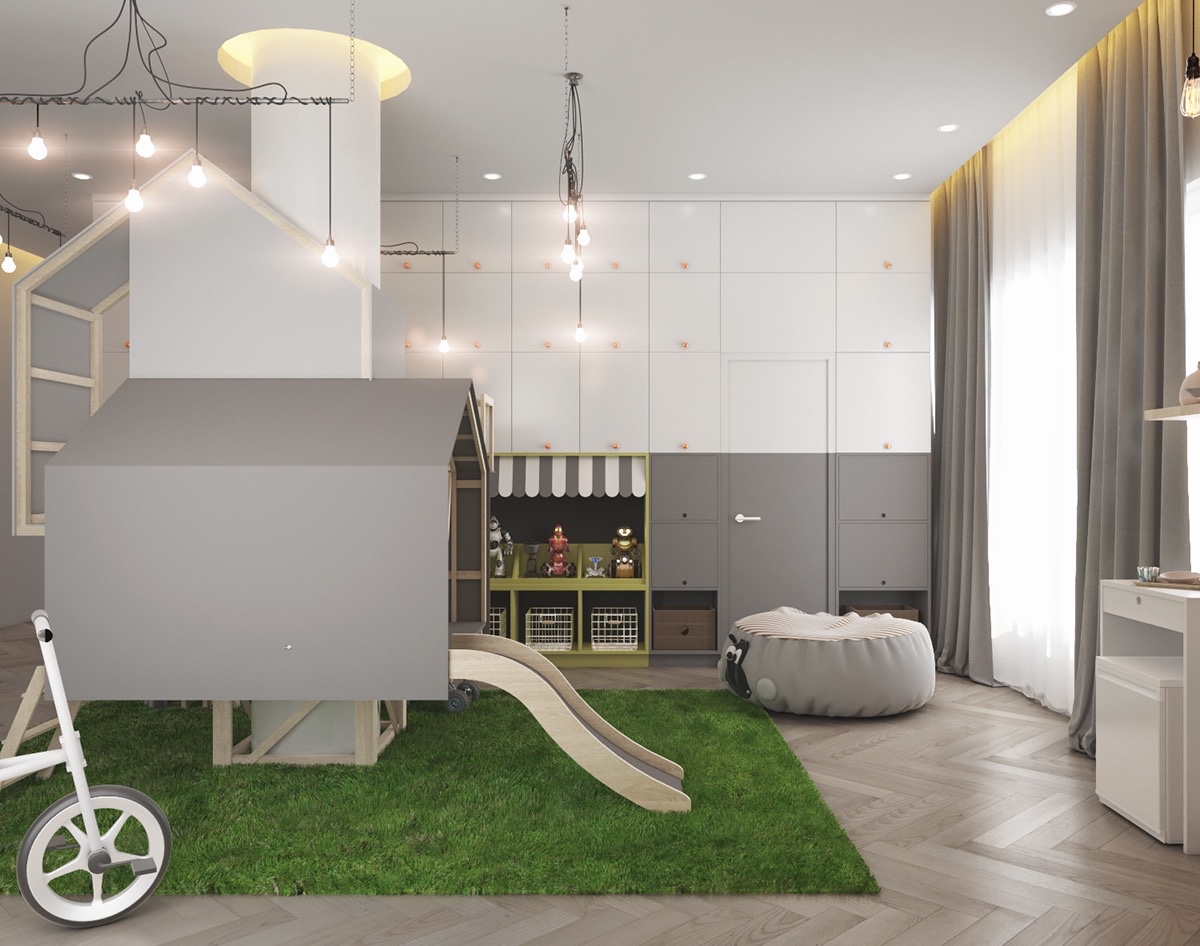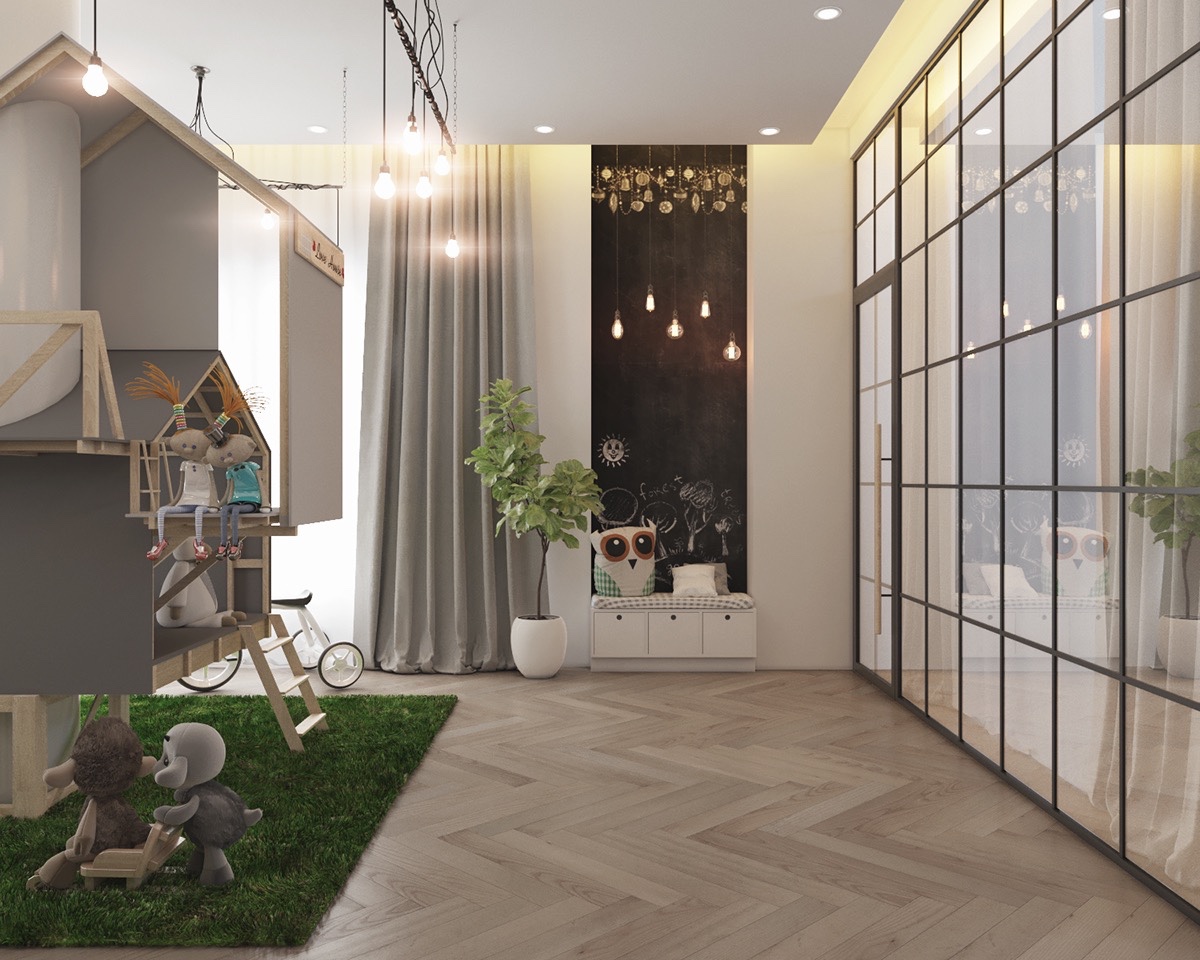 Let us start to make creative kids bedroom design and decoration.