Roohome.com – Bedroom design should be a reflection of your personality and your values and this determines a comfort feel for its owner also. To get all those things, white color become the right color selection to apply and get the feeling. White bedroom concept ideas are cozy and welcome relaxation while beautiful furnishings, art, and accessories add just enough personality that each room feels like home. If your room is comfortable, you can do many activities there. Let's get your favorite bedroom design with white color nuance here!
White Bedroom  with Brick Wall Texture Ideas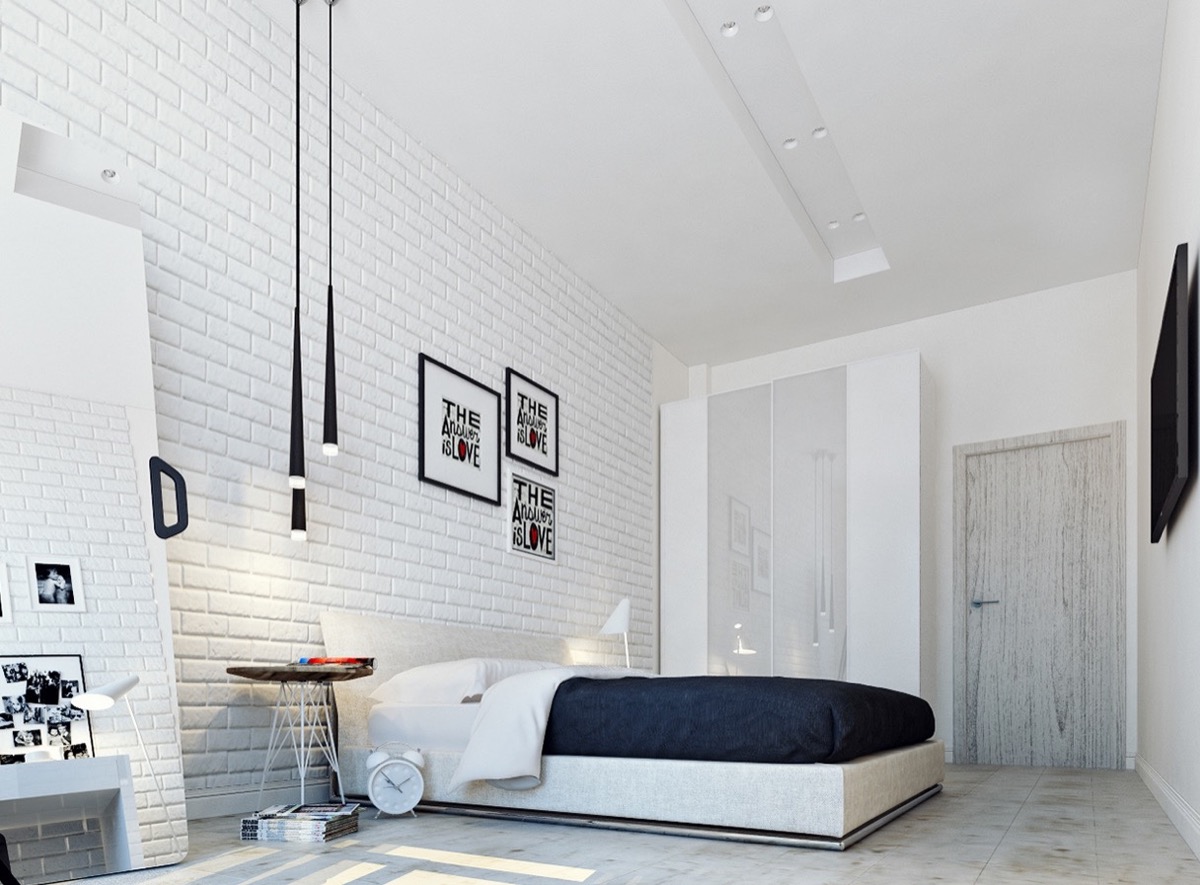 A white brick wall is always stunning and matching if you add some decoration on it. Unique pendant lights that hang on the ceiling produce a warm illumination to make you feel comfortable while taking a rest.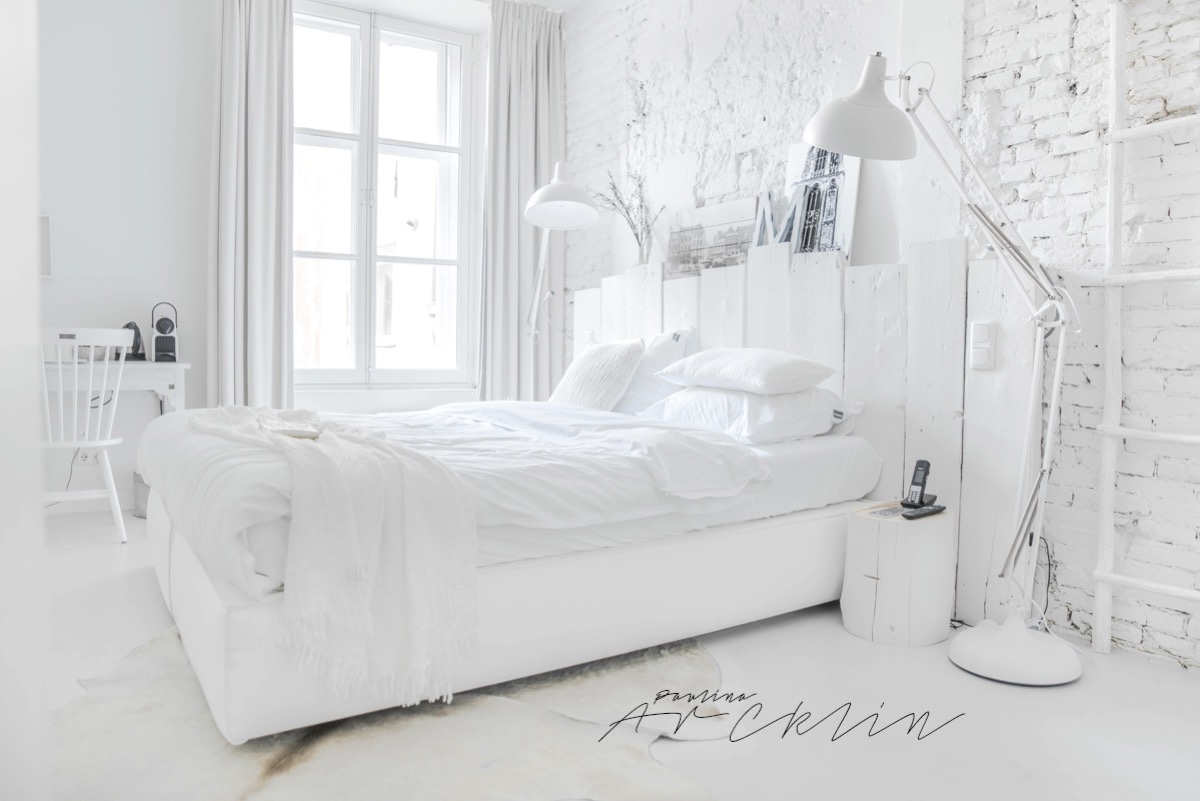 Still using a white brick accent wall, it shows off the simple look but stylish. This white room utilizes white floor lamps which will provide plenty of illumination when the sun goes down.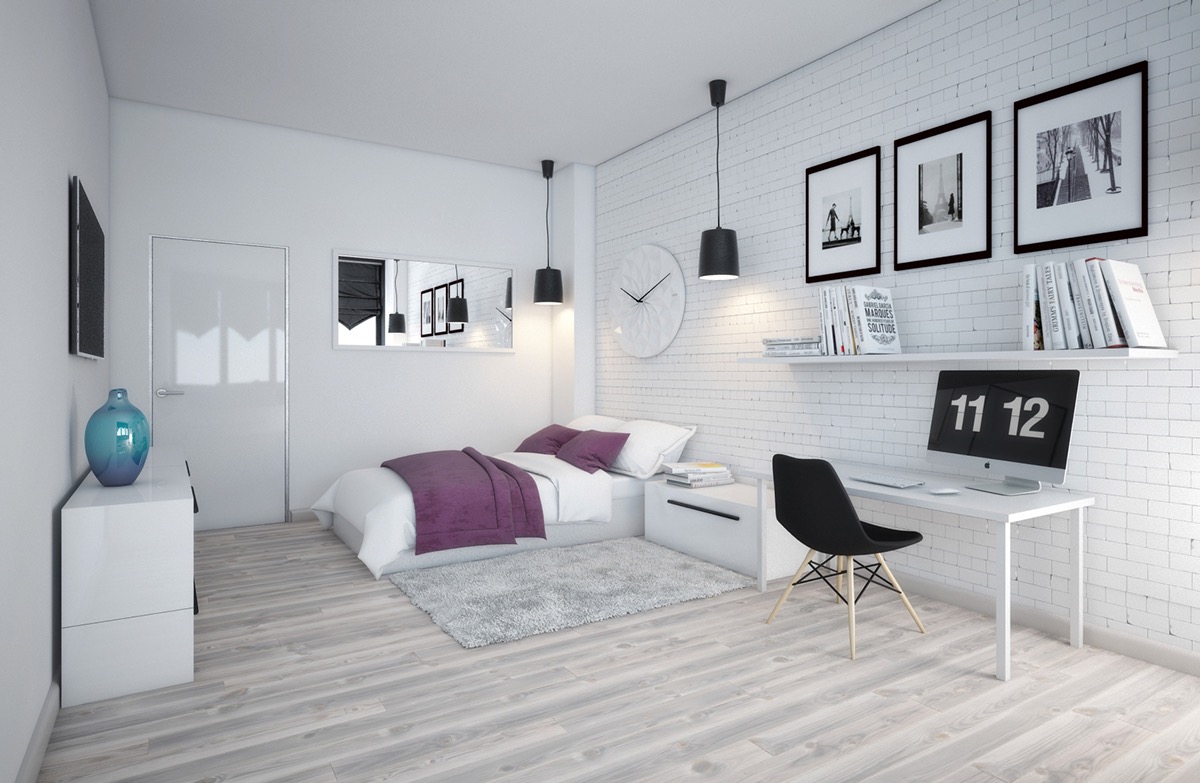 Then for the next bedroom design with white color nuance, you might create a minimalist and trendy look by applying the right decoration inside. White brick and wooden floor are the appropriate material to be used. A white big clock, simple book shelves, and lights inside will make this white bedroom layout perfect.
Scandinavian White Bedroom Design for Your Cozy Retreat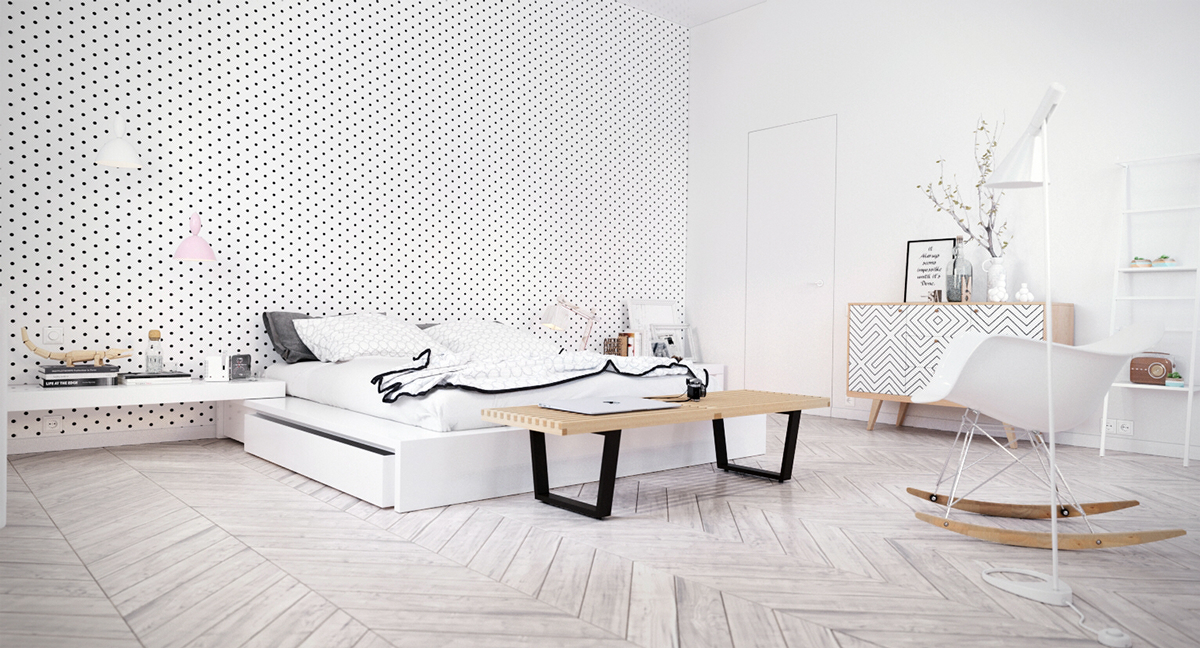 Another concept that you can choose is a Scandinavian style. This design presents a stylistic and trendy look to your room. A polka-dot wall accent reflects a charming and attractive design.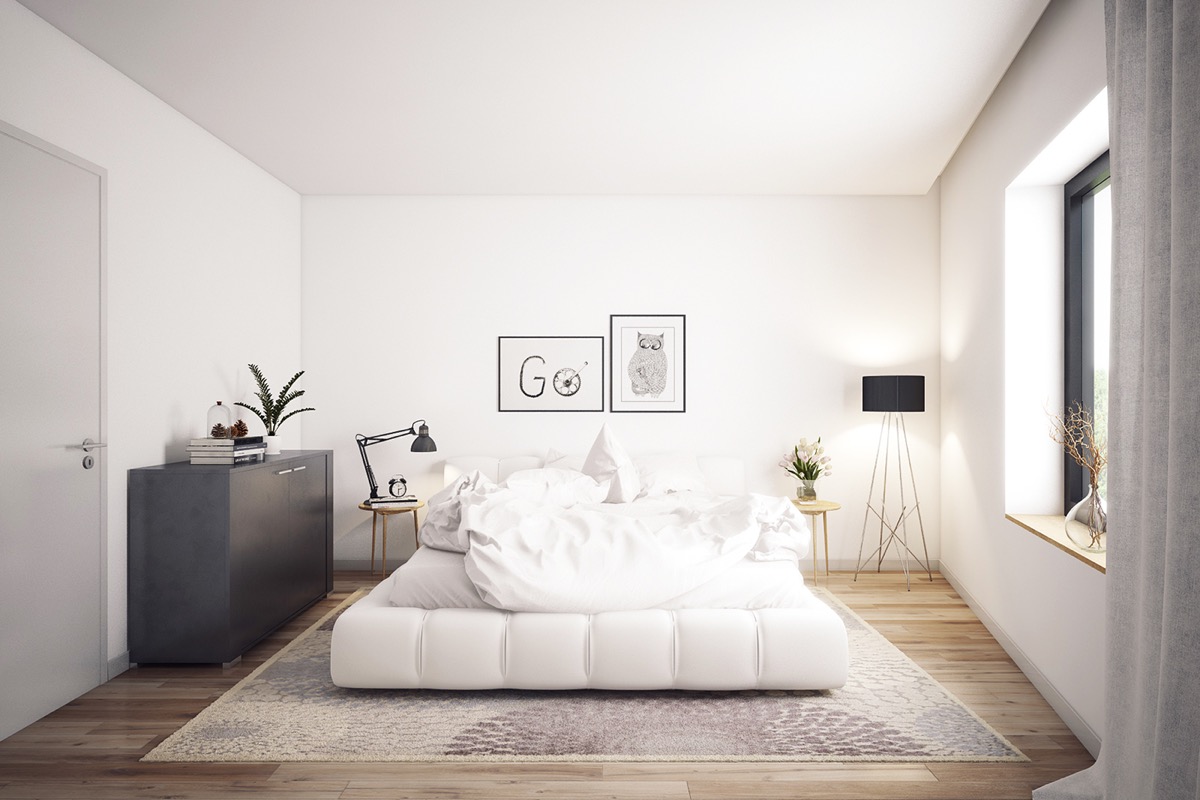 Scandinavian bedroom it does not always apply a crowded or full decoration inside, like the picture above, just add a simple decor it is enough already. Then, keeps applying a white color palette to present a calm ambiance.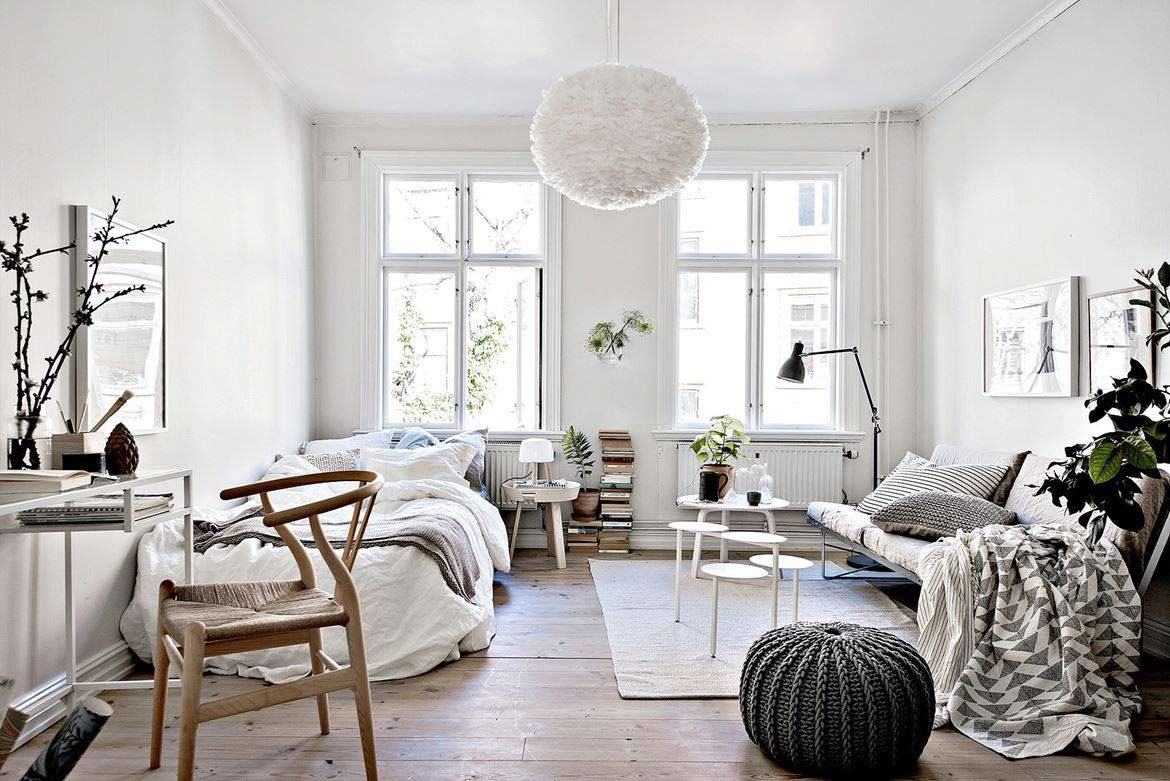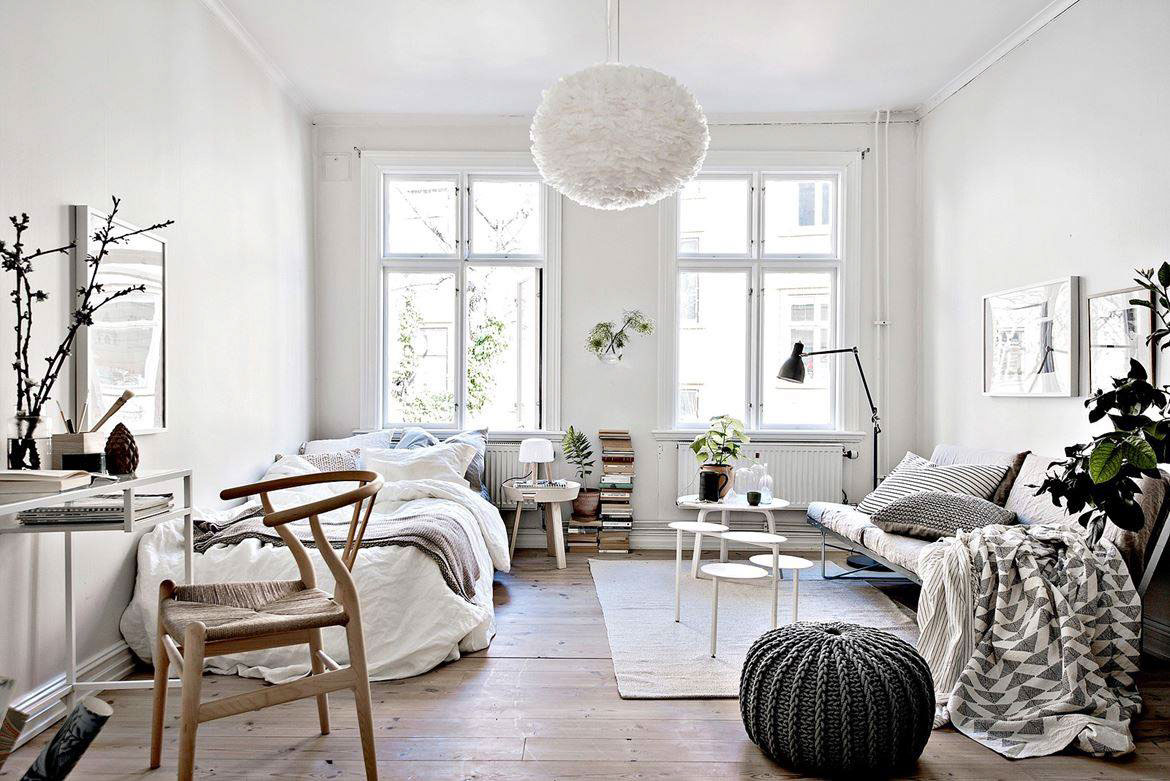 Using a white palette can be a good tactic in a bedroom design ideas. Here, white walls make the white bedroom concept ideas feel big and bright while Scandinavian style chairs add a simple practicality.
White Simple Bedroom Design with an Artistic Decor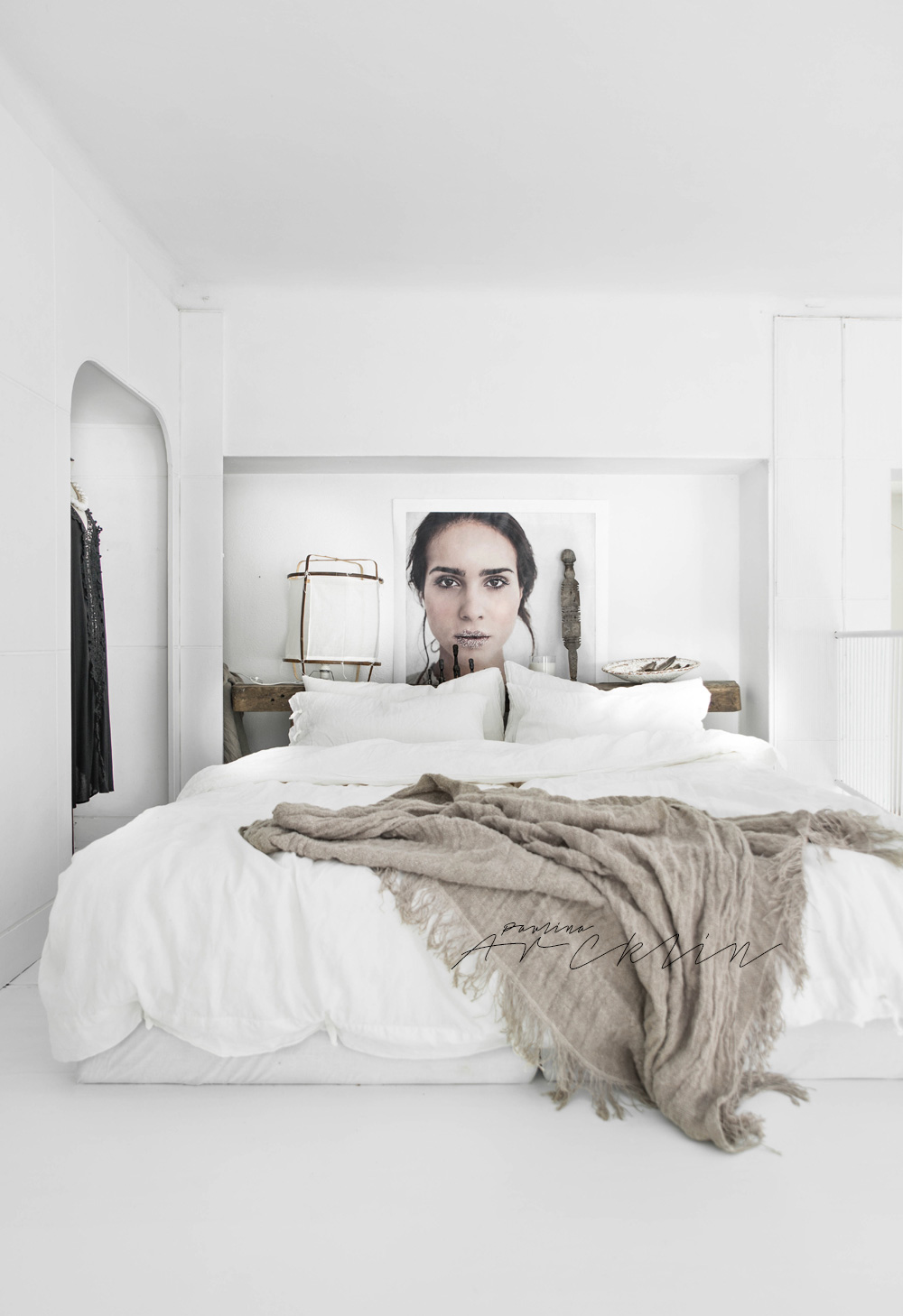 Then, if you do not want to use an excessive decor, a simple artistic decor might you add to beautify your room. White bed and wall inside look so harmonious to mix and match into one concept.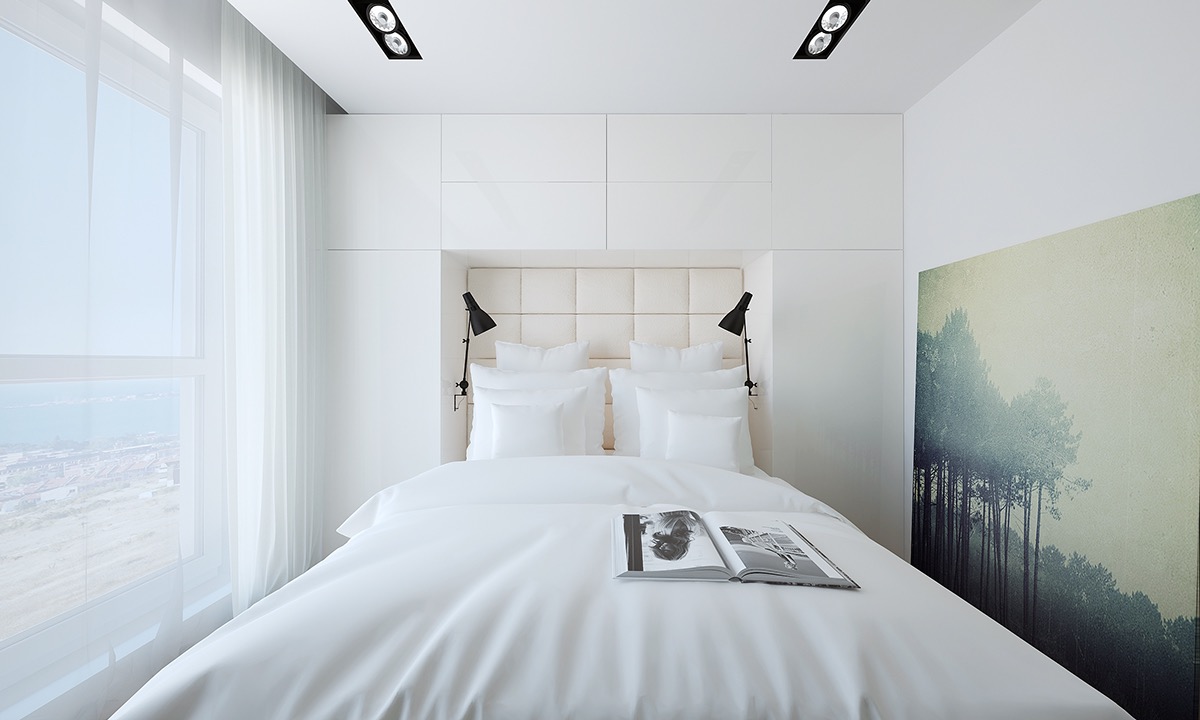 An artwork on the wall brings out an aesthetic value that you want to create in your room. Back to applying a white color, this makes your bedroom bring out a serenity and relaxation feel. Then, by using a big window, you can enjoy the scenery outside very well.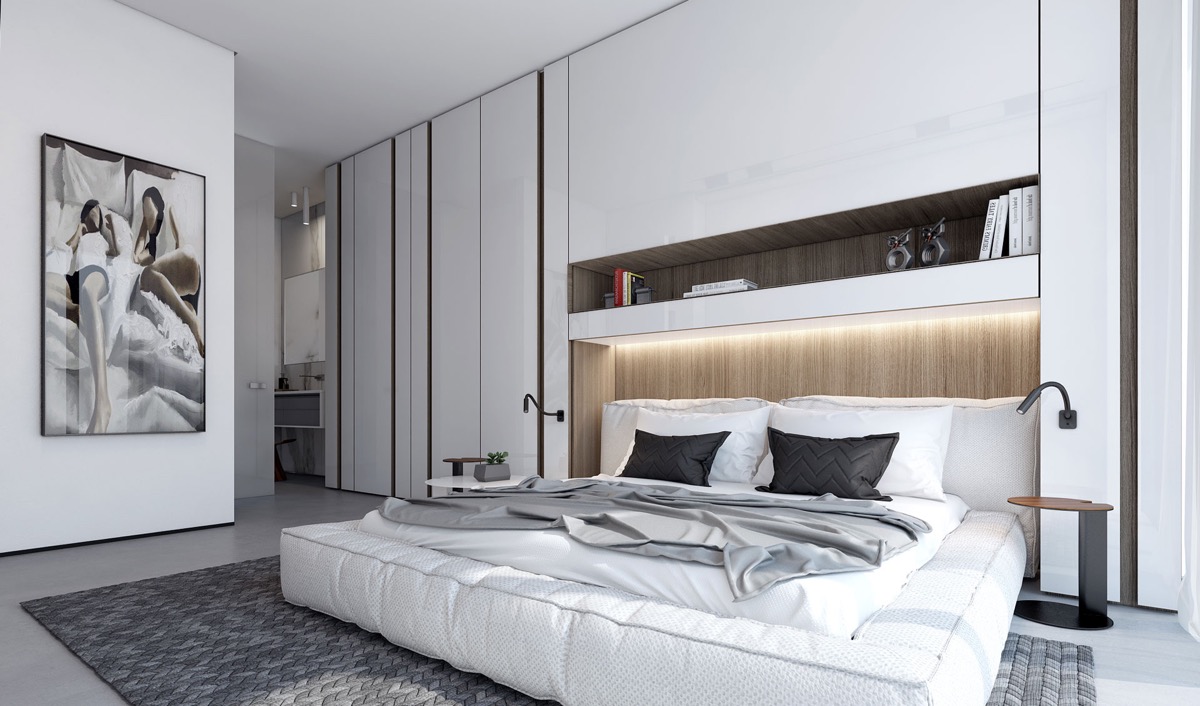 A white minimalist interior bedroom idea looks trendy by using an artistic or an artwork design inside. For those of you who want create and show off the calm and warm impression, those white bedroom concept ideas are the right option for you.