Roohome.com – Having a small living room makes you have difficulty how to decorate it well. But, this minimalist small living room design will inspire and help you a lot. The designer presents you a contemporary wooden interior and feature which is suitable for you. The design has a perfect arrangement which is solving your problem in minimizing the small living room effectively. Create your dreaming living room design start from now on. Let's take a look!
Minimalist Small Living Room Designed Beautifully With Contemporary Wooden Interior and Feature by Alfonso Ideas
Before applying the wooden accents in your small living room, you need to check the best quality of the wooden itself. It is not only about the quality but also the accents whether soft or dark in order not to make your living room turns into a bad look. In this design, Alfonso Ideas choose a contemporary wooden with soft accents. The wooden becomes the main interesting point in this small living room because it is placed in the center. The wooden itself is combined with a minimalist interior for living room commonly. The wooden flooring looks suitable with stone brick patterns and soft tone colors as the foundation color in this small living room.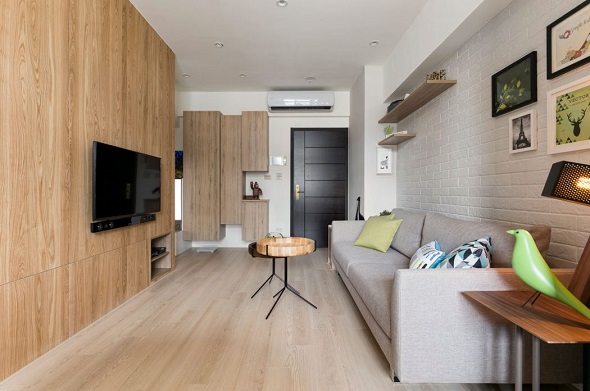 To make it more minimalist, you can add some wooden shelves and display cabinets correctly. The designer helps you how to decorate and place it. Do not worry having a modest living room space because you can keep displaying some ornaments or decorations such as book or pictures in your living room. Create simple wooden shelves in order to make your small living room more interesting and appealing.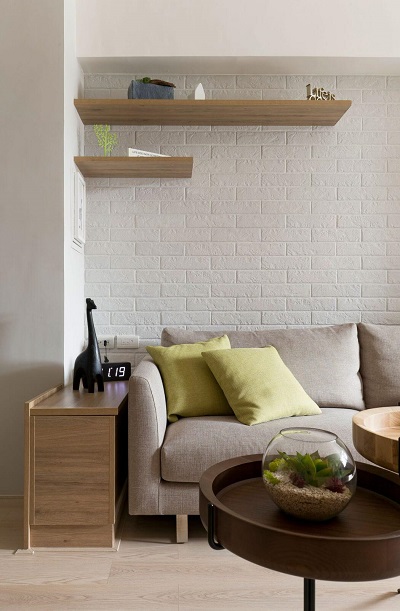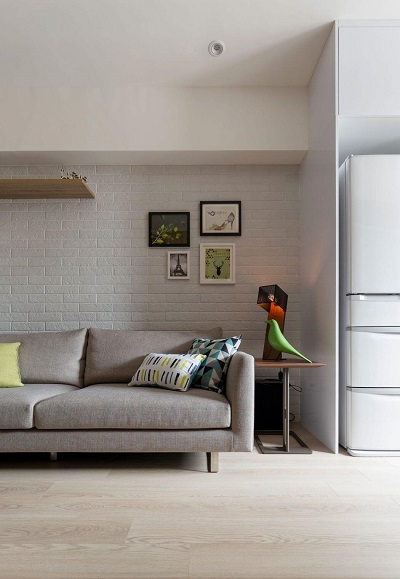 Placing Modern Interior Into Minimalist Small Living Room Brings Coziness
Talking about an interior, Alfonso Ideas decide to choose a small living interior design with modern accents. This idea will bring coziness into your small living room. You can take a look from the couch which is designed as simple as the concept of this living room. Adding some contemporary pillows pattern will make your couch looks gorgeous. Meanwhile, there two wooden rounded coffee table as the set. Therefore, the distance between the couch and wooden cabinet is are not really narrow. Be smart in choosing wooden furniture because it can help your small living room appearance. Interestingly, the designer utilizes a big window near the living room. This idea is brilliant because it will generate a natural sunlight from outside and minimize the use of electricity. A combination between modern interior and contemporary wooden accents look suitable with minimalist small living room design.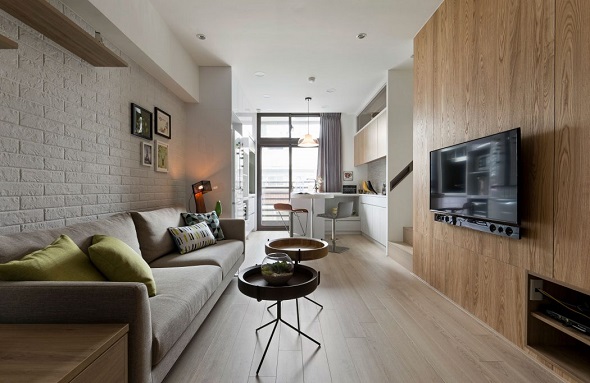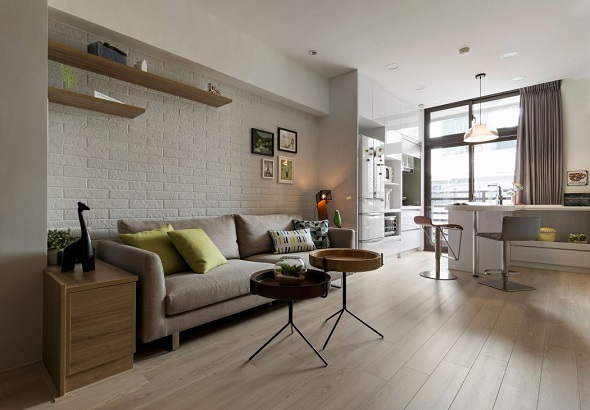 Arranging Your Small Living Room Perfectly With Contemporary Wooden Feature Generates Modern Appearance
Having a small living room makes you must be creative and smart in arranging the area. Like this design below, the designer tries to utilize one area becomes two different spaces by using an open space way. Near the living room, there is a simple kitchen which is equipped with a contemporary wooden feature. But, the kitchen is not ruining living room appearance at all. It facilitates you to arrange two different spaces in one area.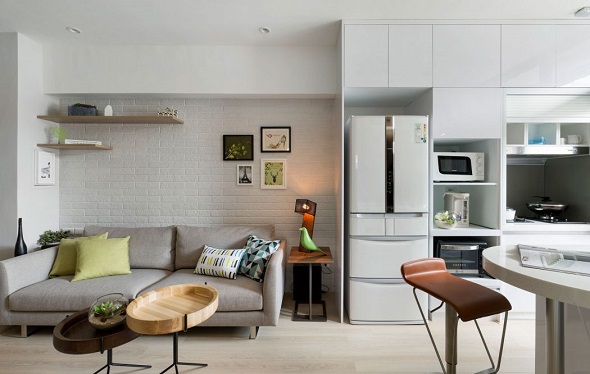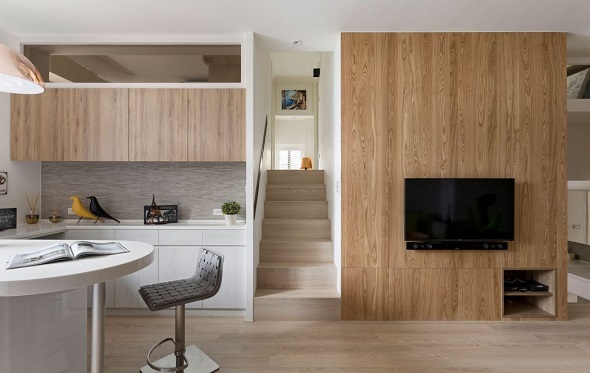 Last but not least, do not miss to apply minimalist small living room design into your home living. Alfonso Ideas have been successfully presenting to your small living room design and tips. If you want to see other minimalist designs, just visit and check here. Have a nice day!