Roohome.com – Are you looking for a suitable design to be applied to your bedroom? If so, these 5 contemporary bedroom designs will help you a lot. Each design has been designed with modern interior ideas. Each designer also presents you the best arrangement and architecture that beautify the bedroom well. Although you have a modest or spacious bedroom, these bedroom designs can be applied well. Do you want to see? Let's take a look!
Contemporary Bedroom Design Decorated With Scandinavian Architecture Ideas by Scandinavian Homes and Alexander White
The first design is decorated by using Scandinavian architecture ideas. This amazing design is designed by Scandinavian Homes who focus on Scandinavian style. The designer chooses a bright white color to be applied in these two different bedrooms in order to make the areas become wider and cleaner. To minimize the bedrooms, the designer places the bedsteads against the wall so other spaces can be functioned well. For the furniture, the designer chooses a Scandinavian style in order to generate modernist and stylish appearance. You can add some greeneries in the corner of the room to make your bedroom fresh and natural. It will be great if you utilize a window in your bedroom in order to get a natural sunlight from outside.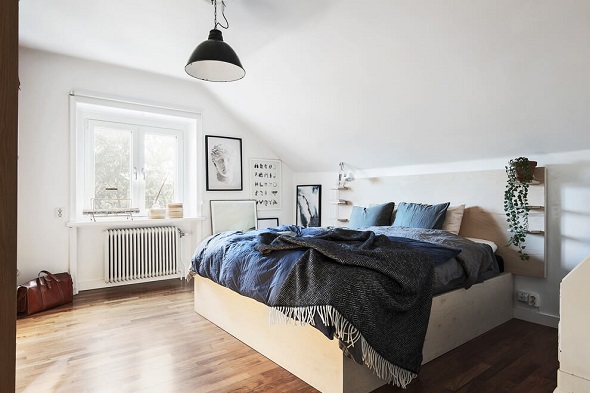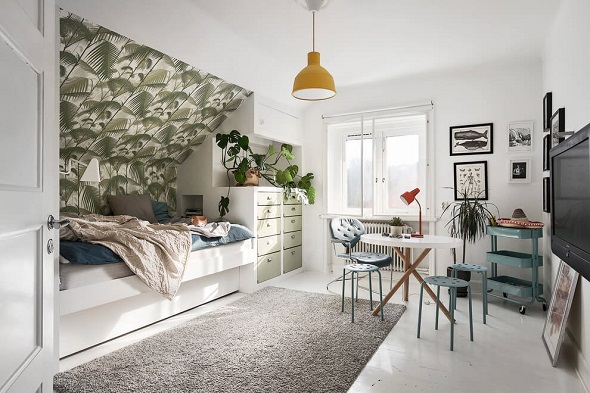 The second design is designed with Alexander White that uses a modern interior for a bedroom. In this bedroom, the designer does not place any decorations such as cabinets or shelves in order to minimize a modest bedroom. Yet, the designer uses a multifunctional wardrobe by using a simple sliding door near the bedstead. Although the concept is Scandinavian bedroom design, but you can blend it with colorful accents. Like the previous design, Alexander White utilizes a window in order to create a natural light without using an electricity.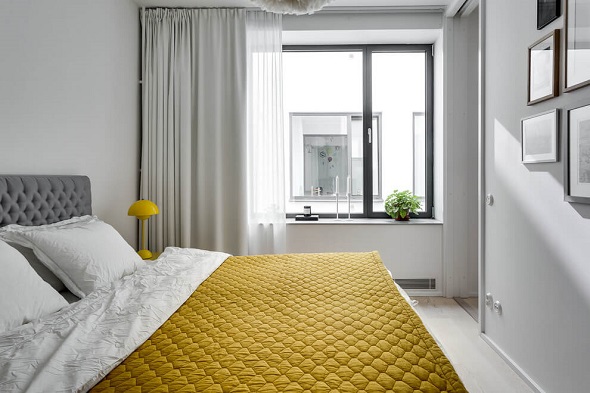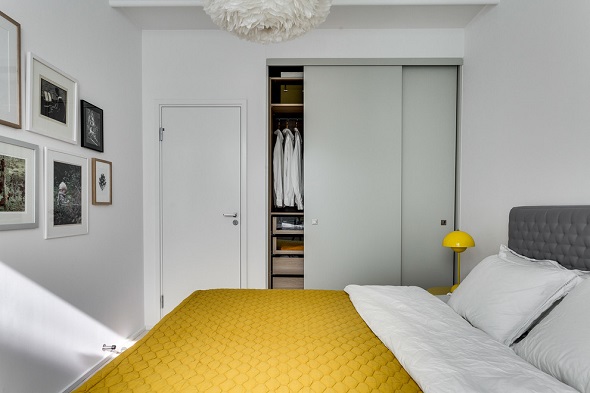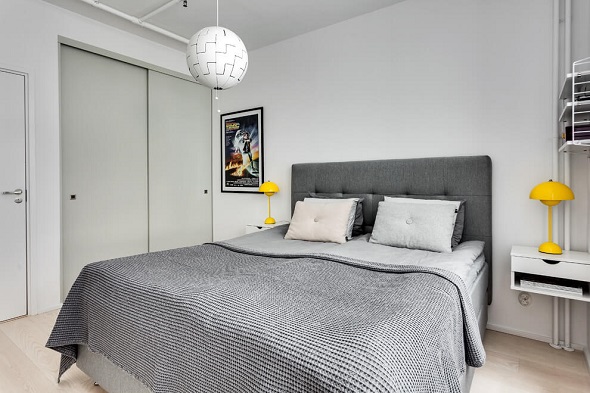 Combining Natural Architecture and Modern Wooden Accents Will Build A Contemporaneous Appearance by NOISTUDIO and Jordan Iverson Signature Homes
The third design looks cozy and fresh because of a natural architecture concept designed by NOISTUDIO. The designer is brilliant in designing an ordinary bedroom becomes extraordinary by utilizing a spacious wall to be multifunctional windows. A shade of white color is suitable for wooden flooring in this bedroom. After utilizing the windows, the designer utilizing other parts of the wall for multifunctional storing. This amazing bedroom is one of 5 contemporary bedroom designs which is extremely recommended for you.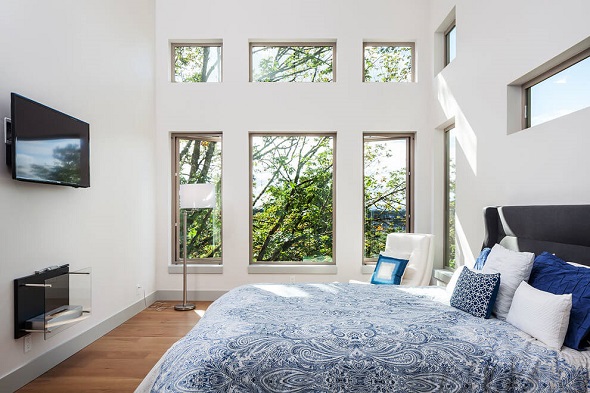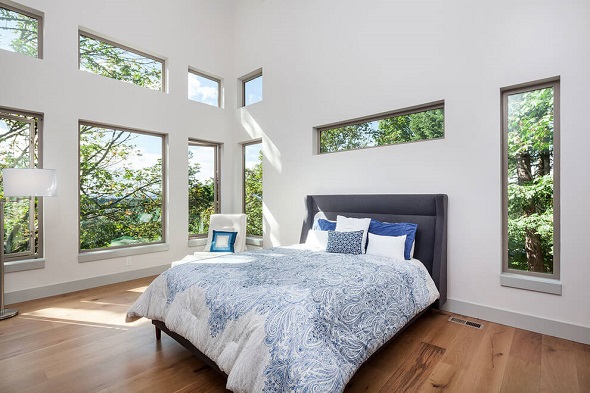 What if you want to use wooden accents in your bedroom? That's great! Jordan Iverson Signature Homes help you to apply modern wooden accents to your contemporary bedroom. Uniquely, the bedroom does not have a bedstead in order to minimize the area. The designer only uses a lowly simple bed beautified with wooden flooring around it. The designer also uses a dormer window as an alternate if you do not have many spaces for a window in your bedroom. Are you interested with modern wooden accents? If so, try to apply it then!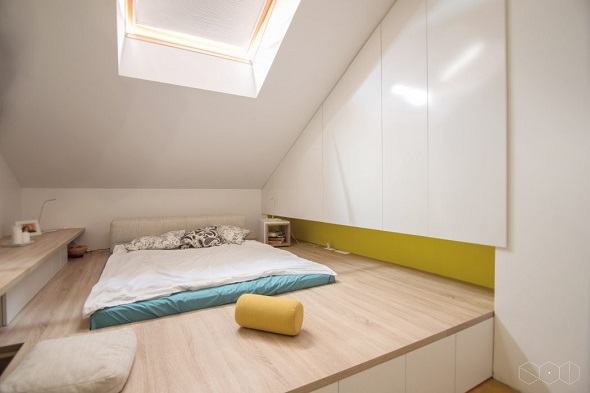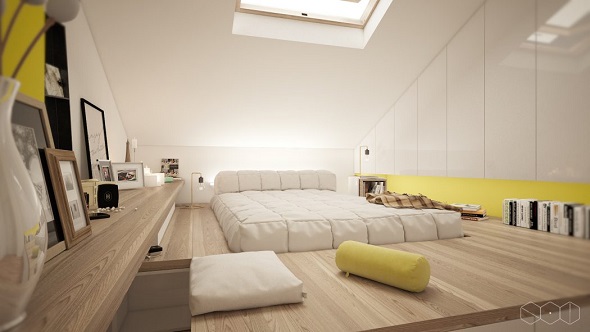 Applying Modern Wooden Architecture Into Contemporary Bedroom Design by Alfonso Ideas
The last design is brought by Alfonso Ideas who apply a modern wooden architecture in this bedroom. A wooden architecture is suitable for a contemporary bedroom nowadays, therefore Alfonso Ideas try to use it well. When you enter the bedroom, you can feel a warmth and coziness because of a wooden flooring inside the room. Furthermore, the designer places wooden cabinets near the bedstead. The cabinets can be functioned as a bookshelf or display.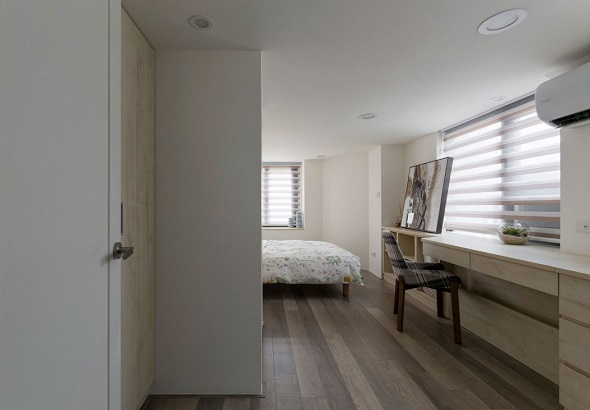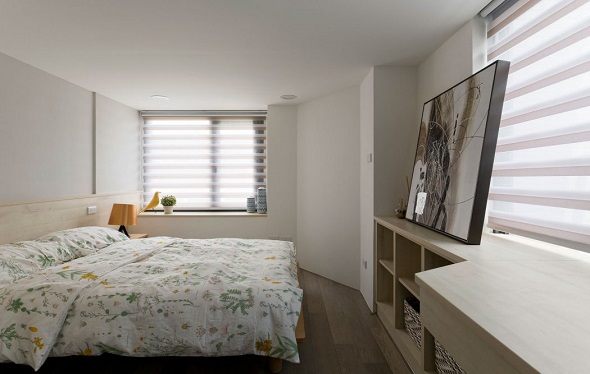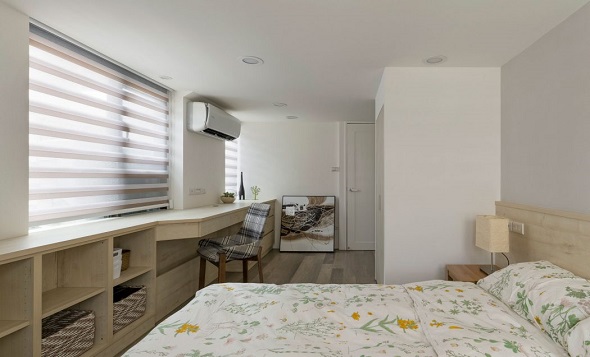 What are you waiting for? Just grab your chance by choosing one of 5 contemporary bedroom designs above. If you want to see other modern bedroom design ideas, just visit and check here. Have a nice day!