Roohome.com – Having industrial apartment interior design will be more interesting by using funky wall decor and unique furniture design. It can be more stylish and also comfortable for young residence. You have to see this awesome design from Vitta Group Design Studio and Mothiform. It will be very inspiring you in making an interesting space. If you want to see the other industrial design, click here.
Funky Apartment interior design style
If you feel bored with the simple design, you have to try this funky apartment style! You only need to apply unique furniture design and beautify it with the stylish and funky accent. It also possible to use the brick material to support the theme that you want to appear. It will be better to use dark color paint for it because it does not match if you use soft color for it.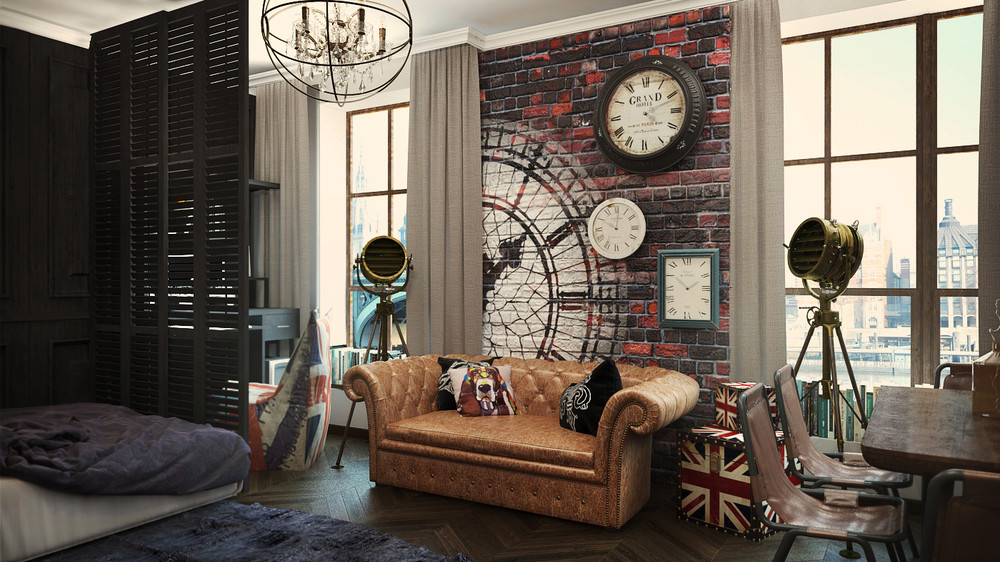 Decorating your small bedroom with the funky chandelier design. It will look awesome.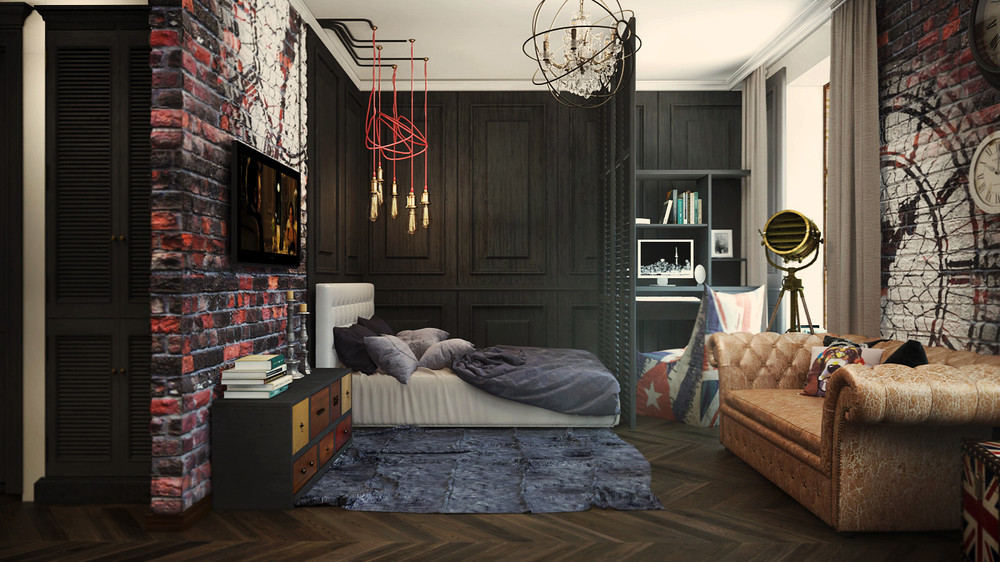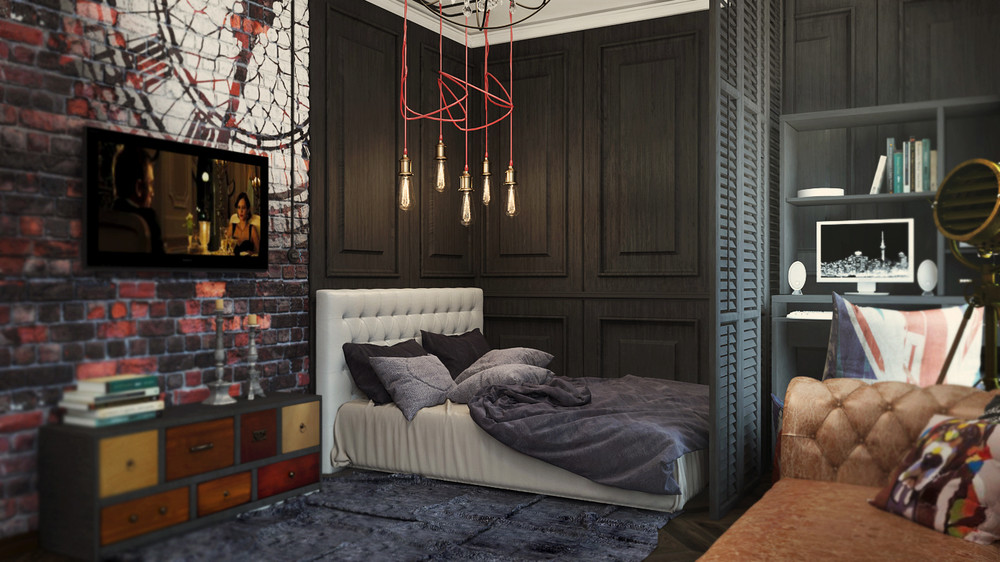 Using an old kitchen style with the classic feature is a solution to support this funky apartment style. But, if you want to be easier, you can change the feature with the modern design. It will help you.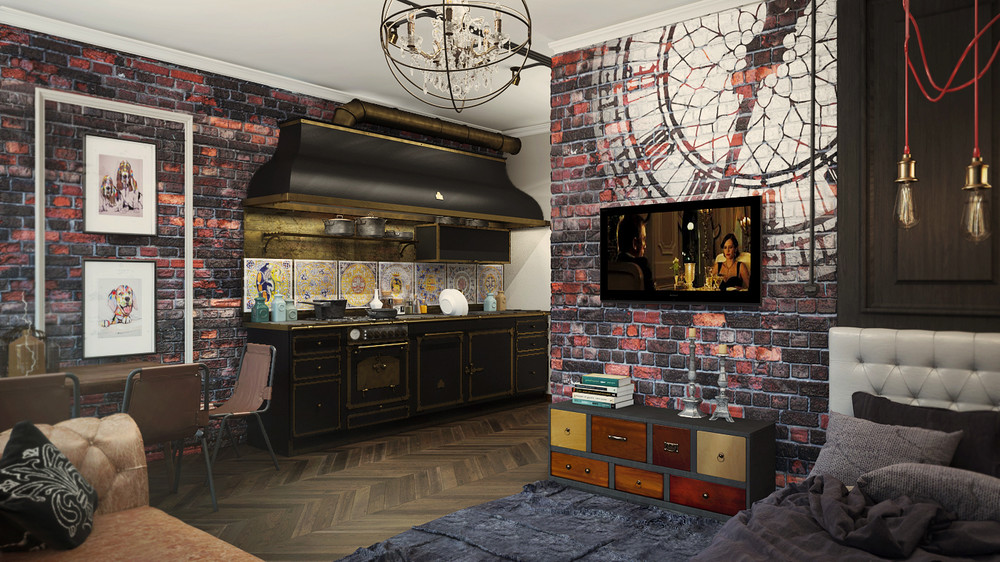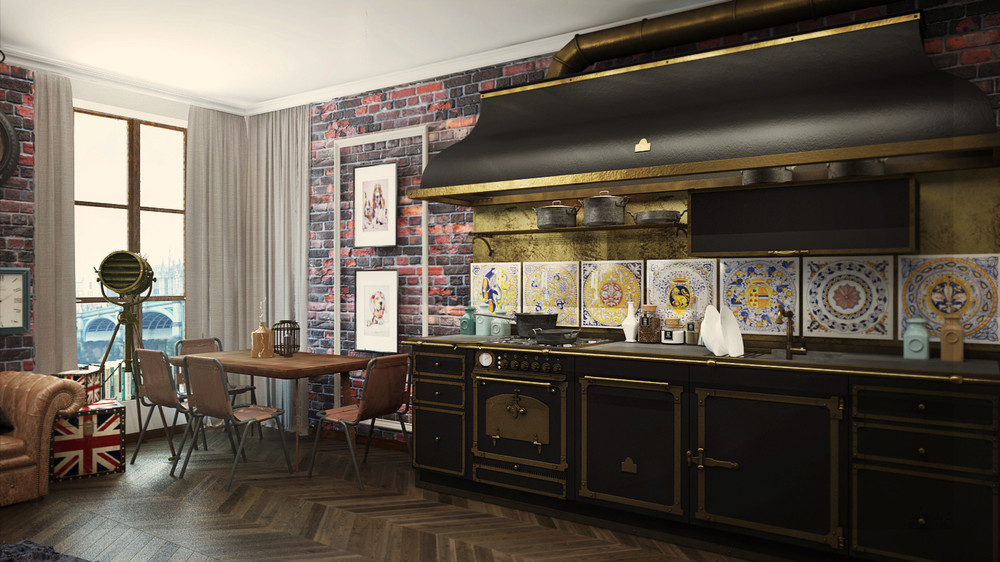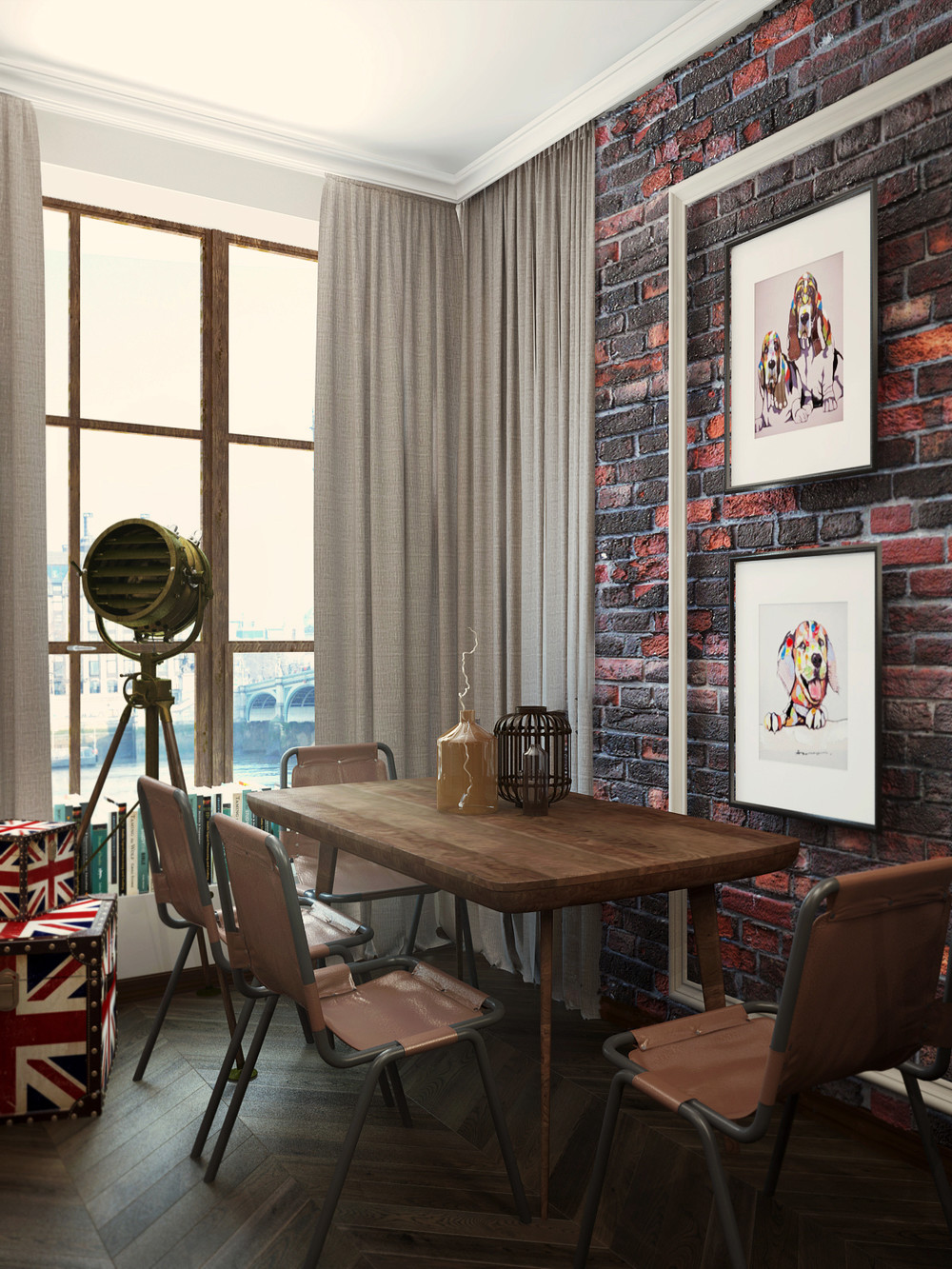 Industrial apartment interior design with monochrome shades
Mothiform decorates his industrial apartment interior design with monochrome shades. He also uses unique furniture design to fill it. Besides that, he uses some old accent that makes it charming. Actually, all the accent are the perfect combination, and it works properly in designing industrial design.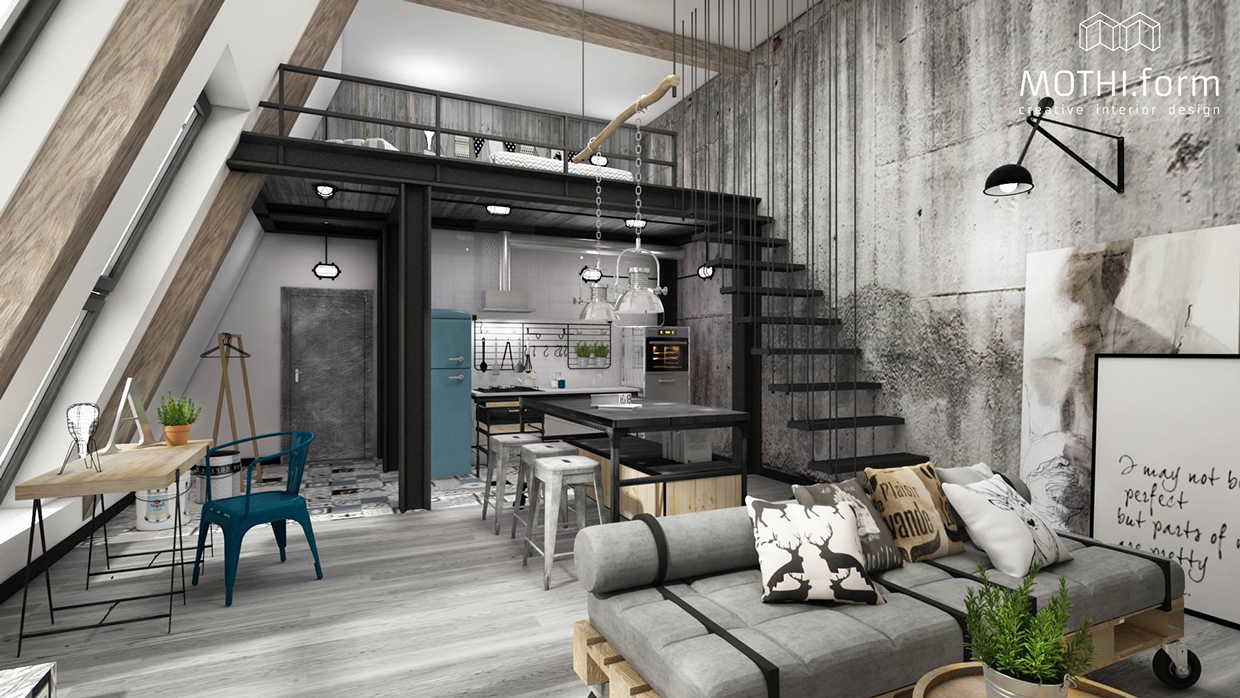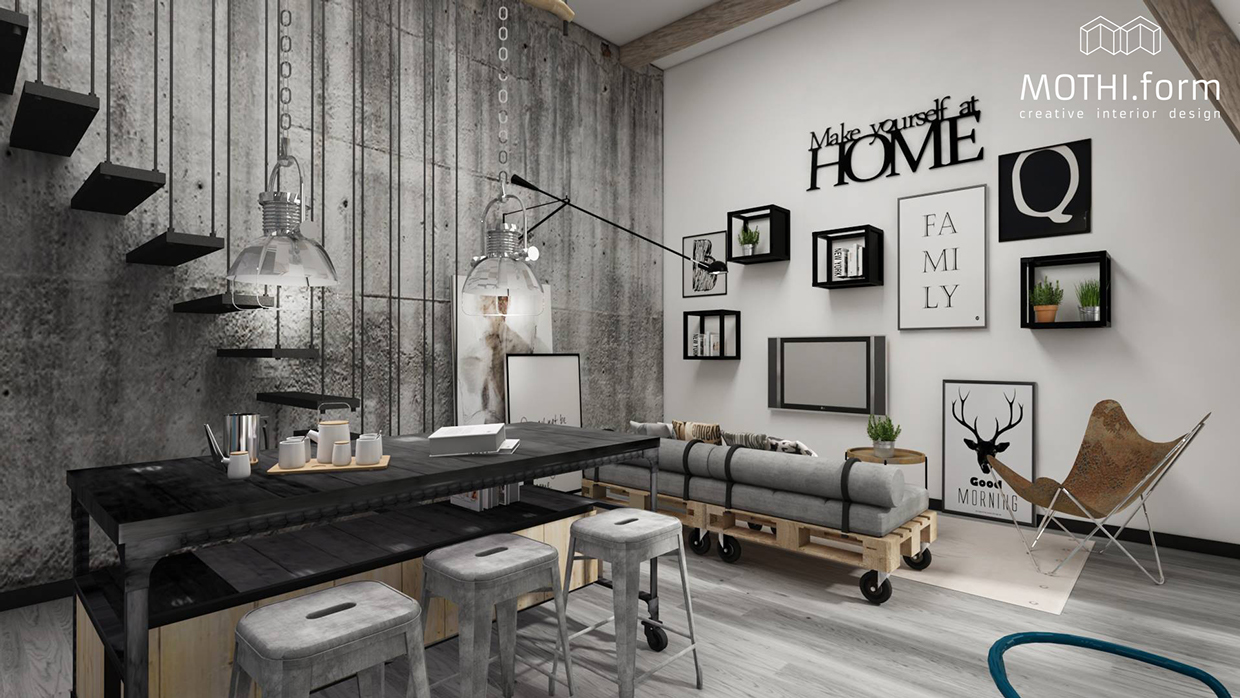 If you need the elegant side, you can decorate your wall with the cute accent that still with the dark color.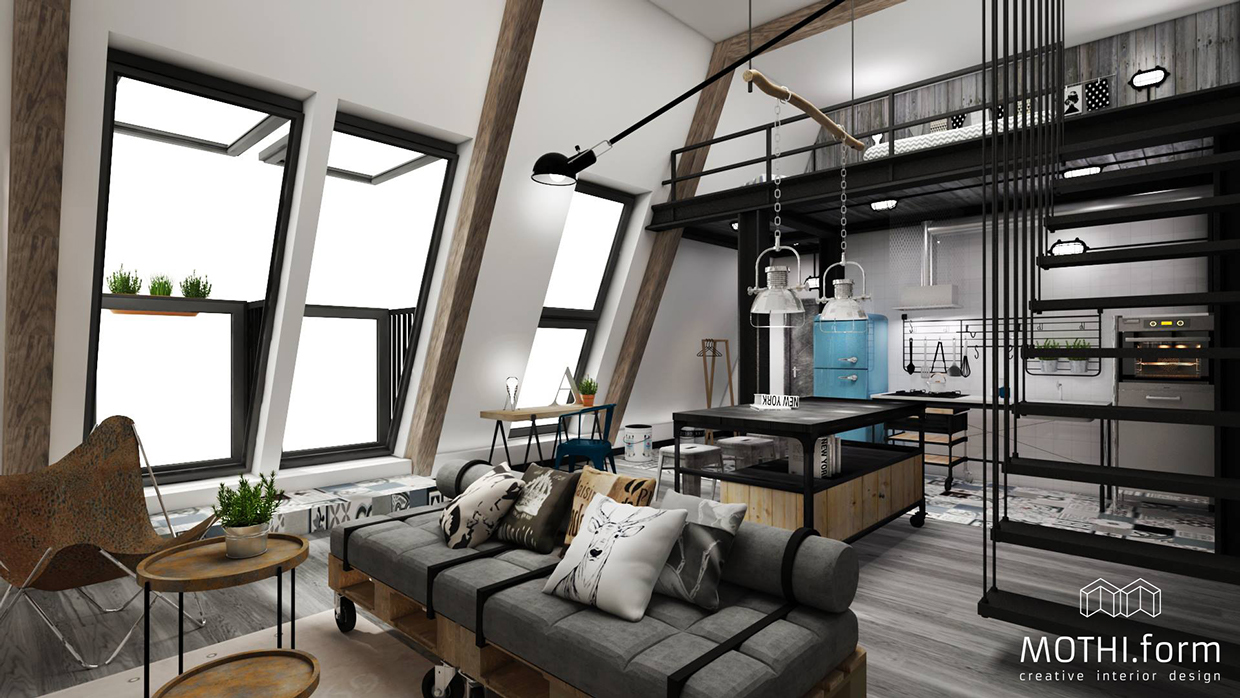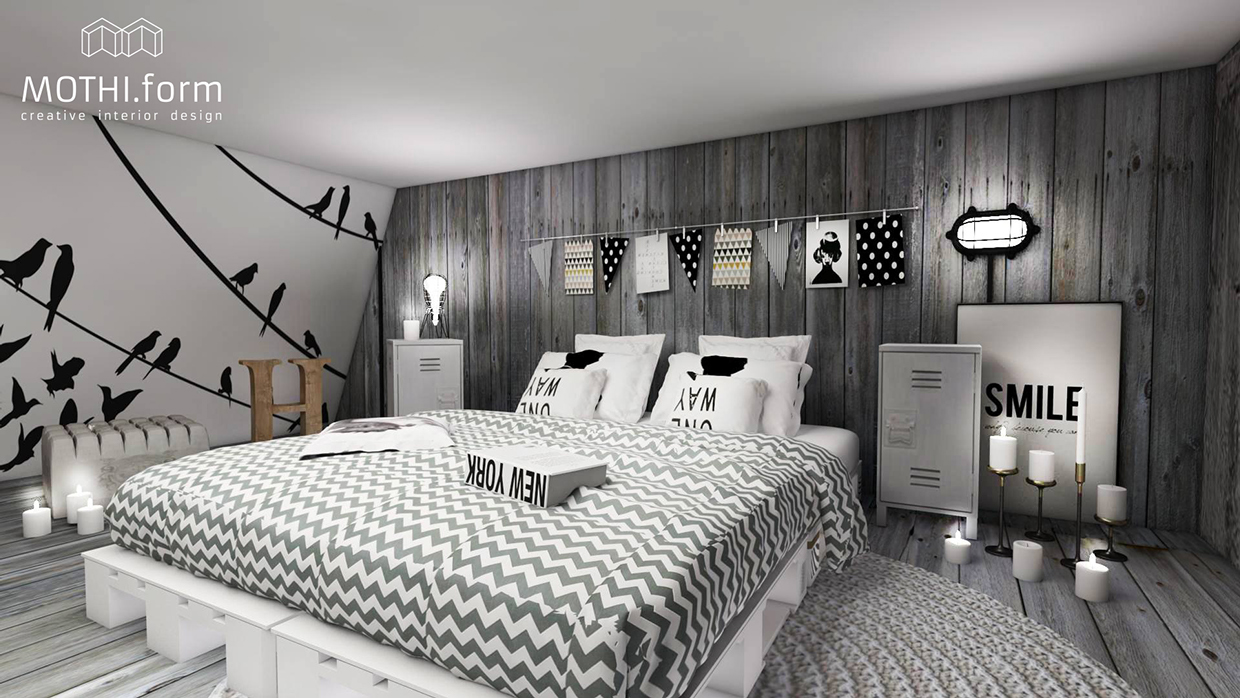 Hopefully, you will get the best ideas from this industrial apartment interior design. You can find more creative and unique design here.