Roohome.com – Children are in a phase of play and learning. They need a space designed specifically to deliver the desire to play. Some ideas may appear to decorate a kids room into a room that was very pleasant and hard abandoned by the owner. You can take advantage of the room as well as possible by giving a funny and charming accent there.
An interior from Ukrainian design firm DA-Design is creating the playful kid's room with funny accents. A funny place for learning and playing are one of the difficult challenges because it must be more creative and imaginative. The children do not want to show great enthusiasm just by looking a simple room. They need a special concept that is so fun and exciting.
You can give a lot of funny accents that will hold a major role in making a space for kids. Do not be afraid using bright color over there.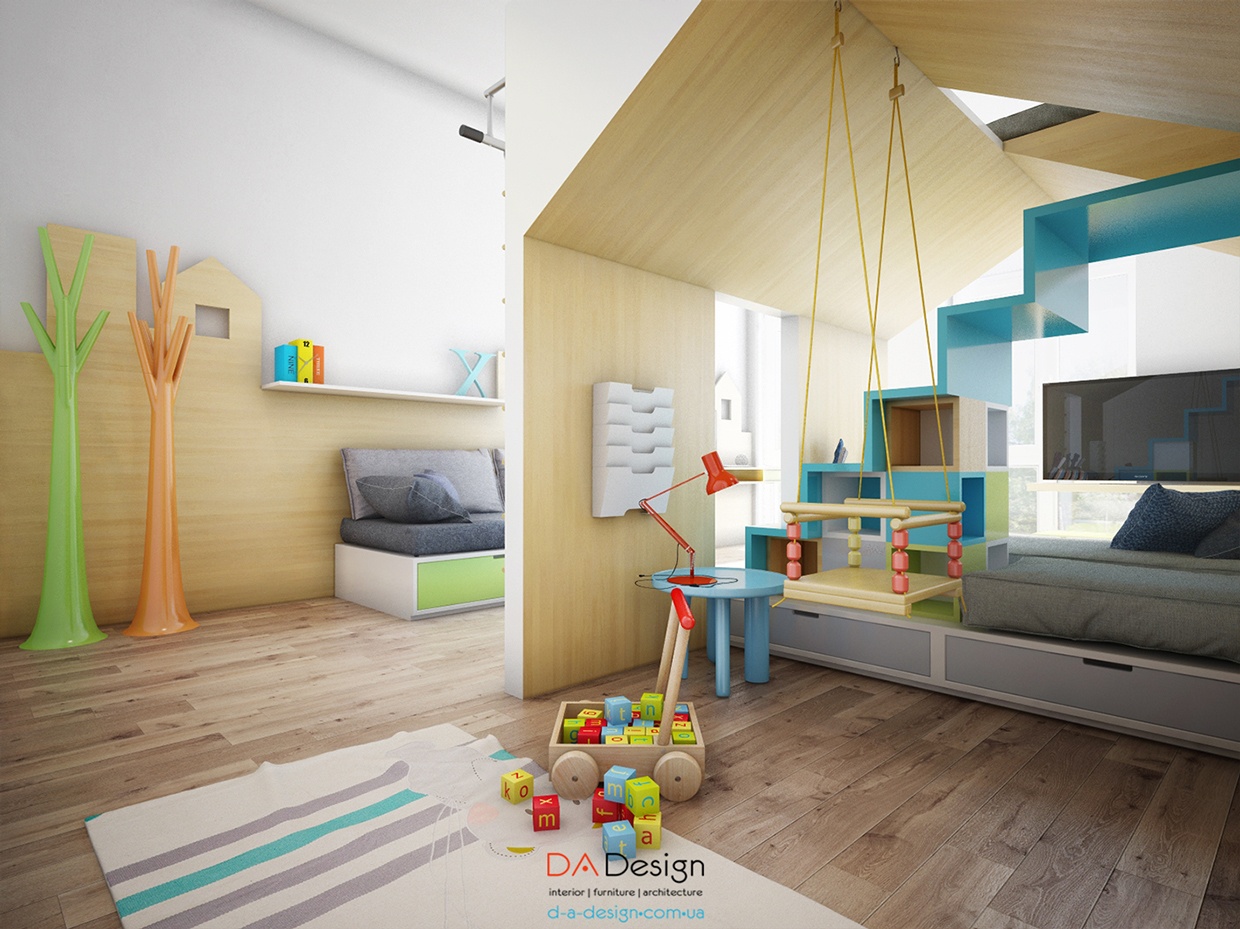 Awesome kids room decorating ideas! Perfect creation can be generated from a combination of fitting and appropriate to the theme. Children may like for playing in full of colors and amazing shades. It will be better if you use a bright color because it can easier to attract the attention of children.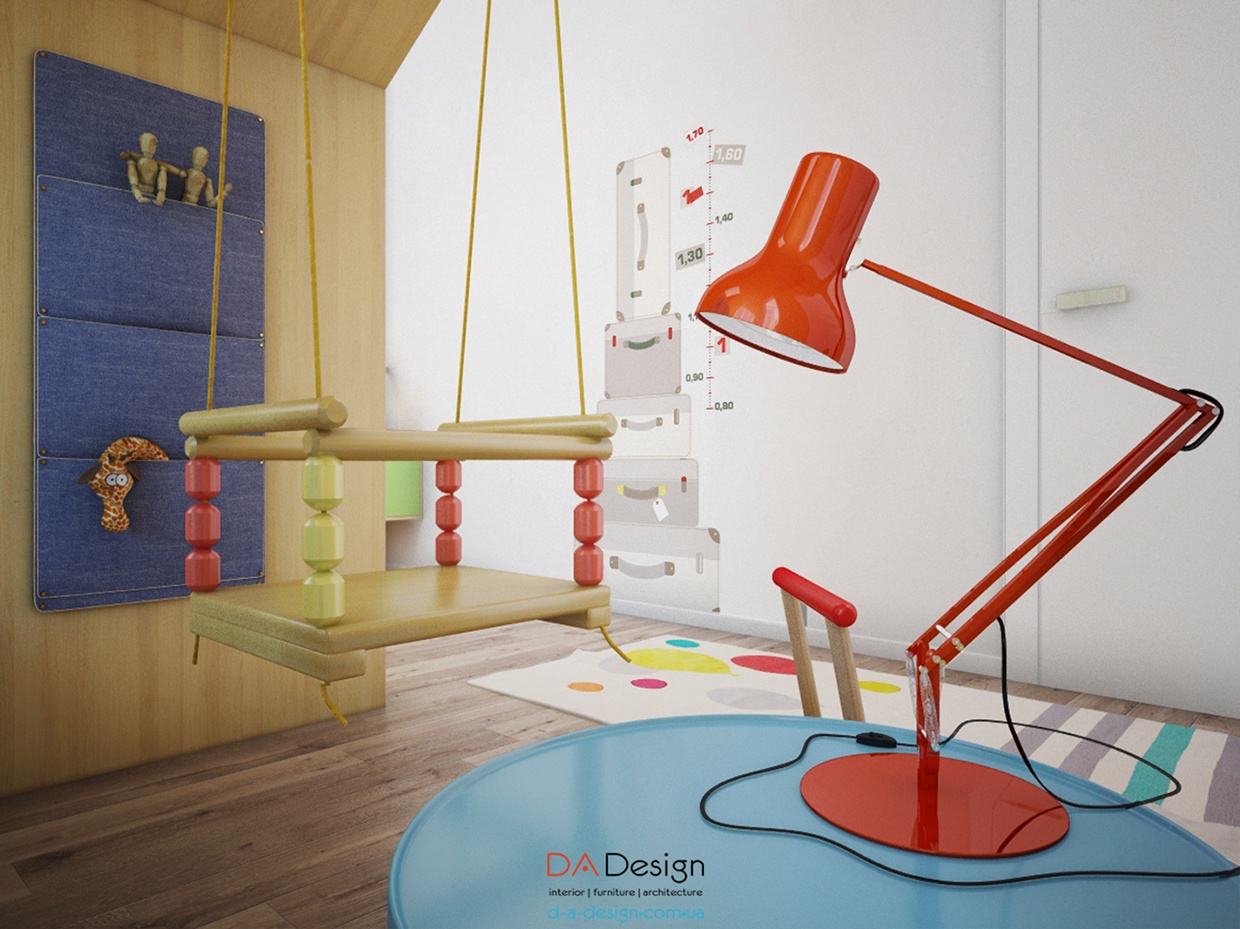 Decorating floors, walls, and ceilings are also a very important thing in creating a space that is adorable and friendly for kids.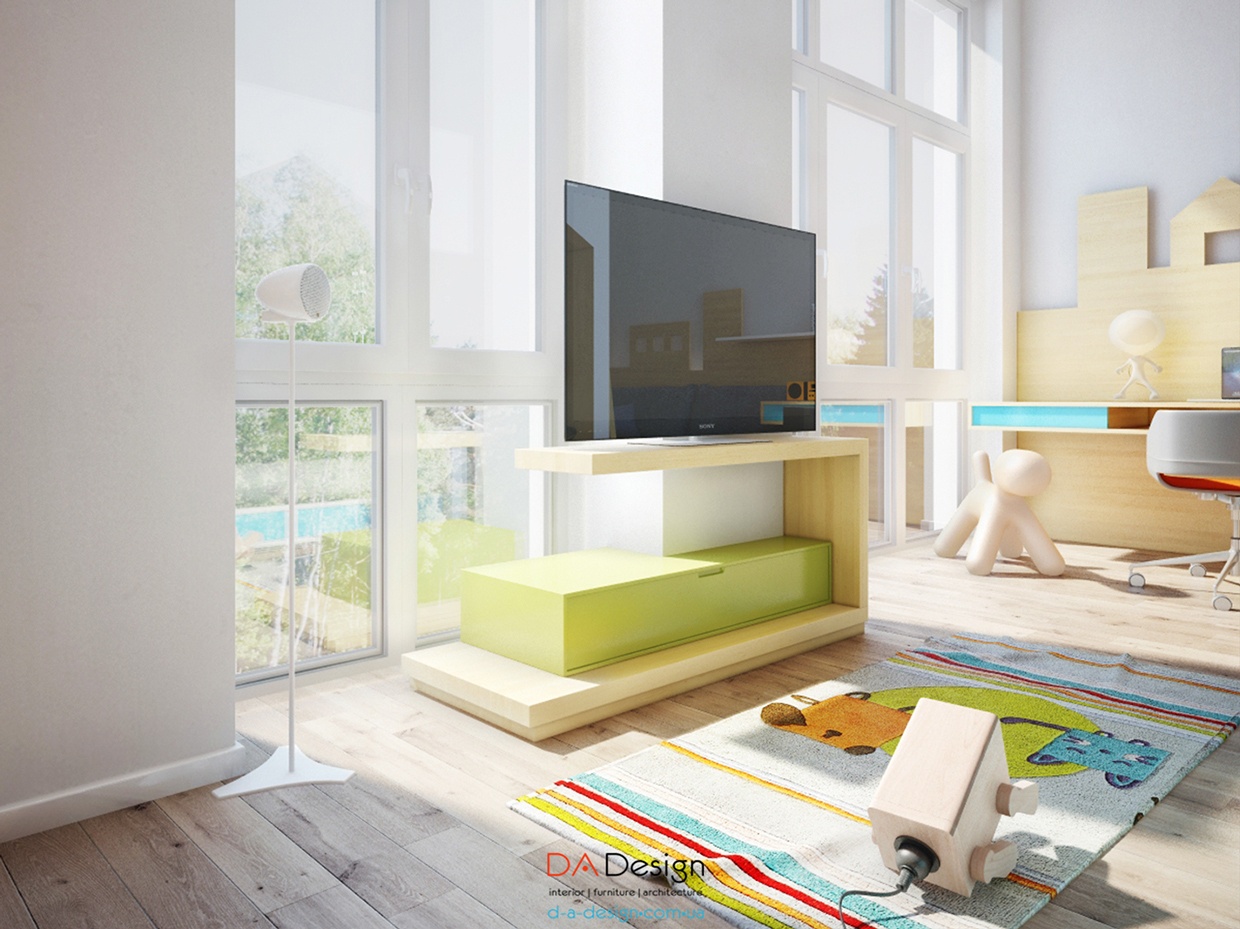 Creating lots of playful space would be great for children's skills. They would be more creative and active in a fun and cozy retreat. You can imagine about having a funny place and you will not to leave it just for a minute, it will be the same with your children mood.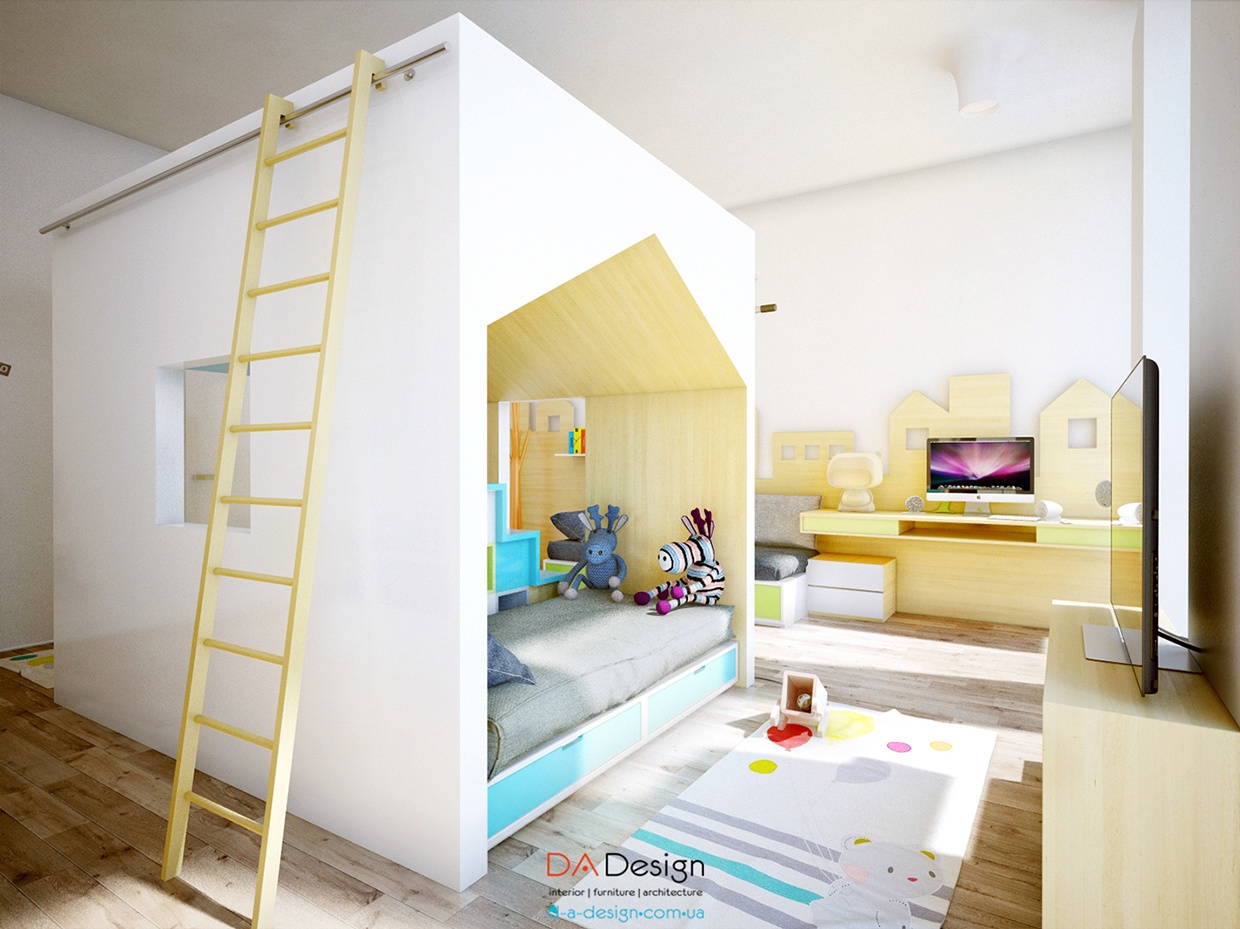 Unique bedroom design would be complete with this awesome retreat. You can build a miniature house, car, or tent to support a comfortable resting place for children.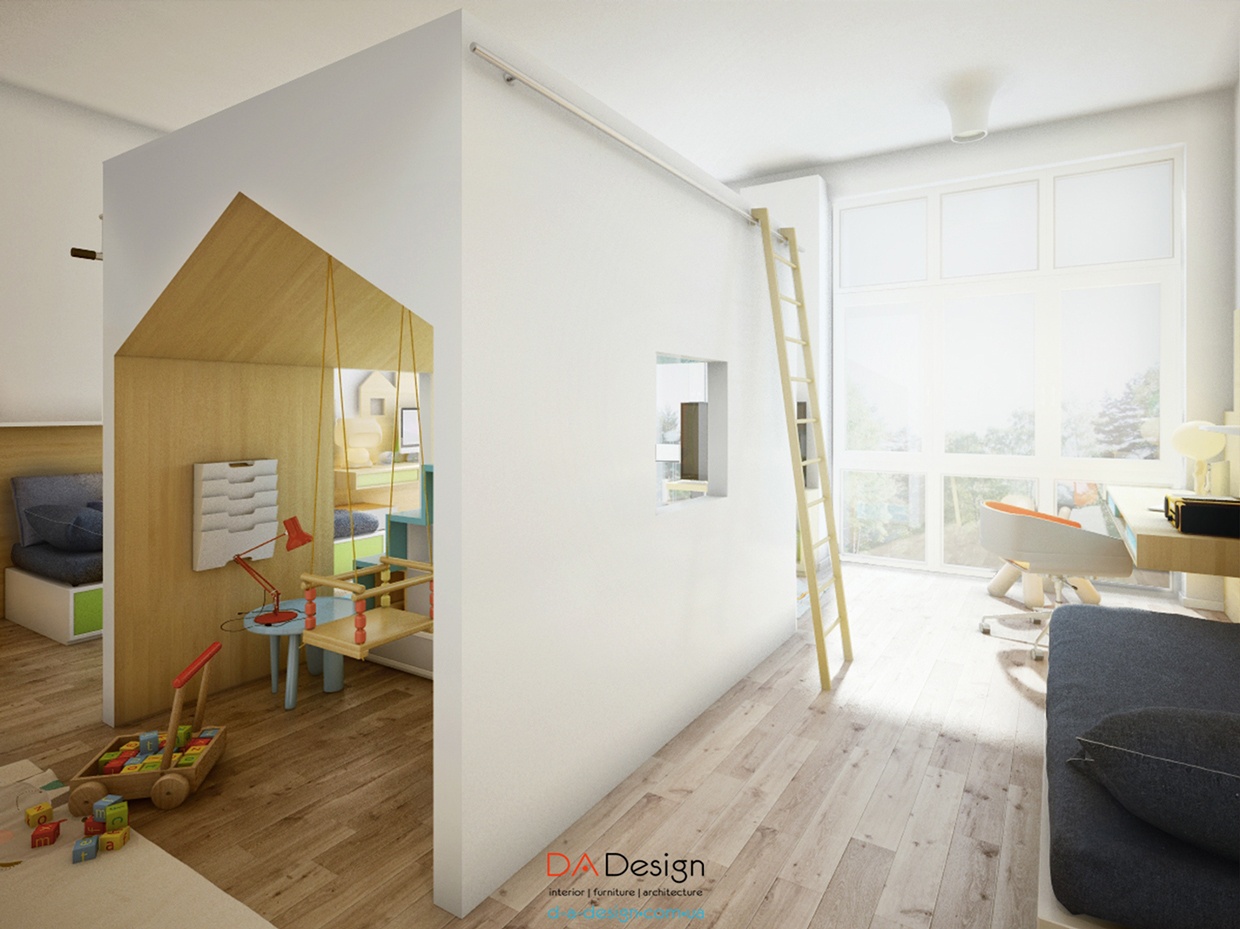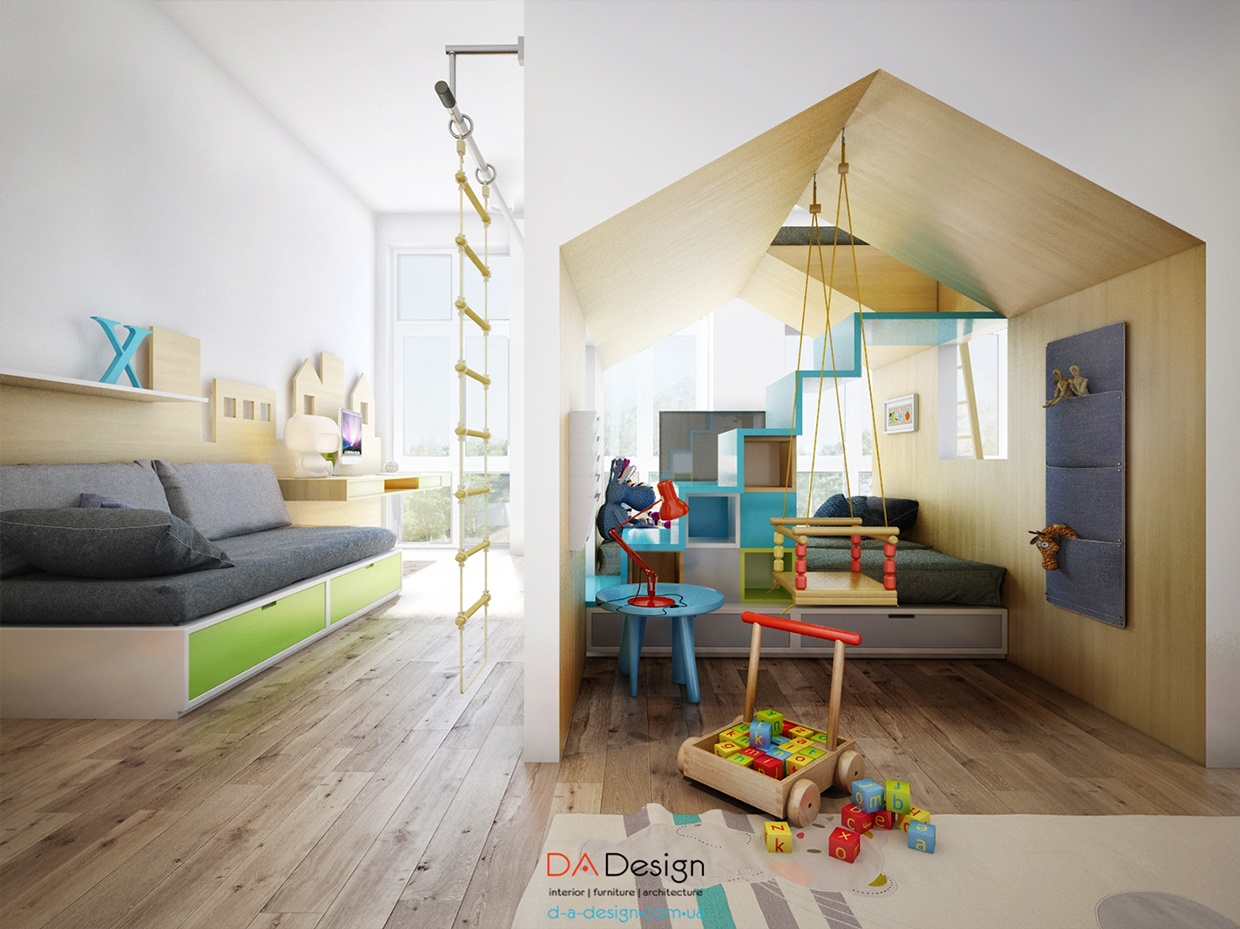 Wooden furniture would be more friendly and soft for kids. If you only have a little space, you can apply lofted bed to keep it look spacious.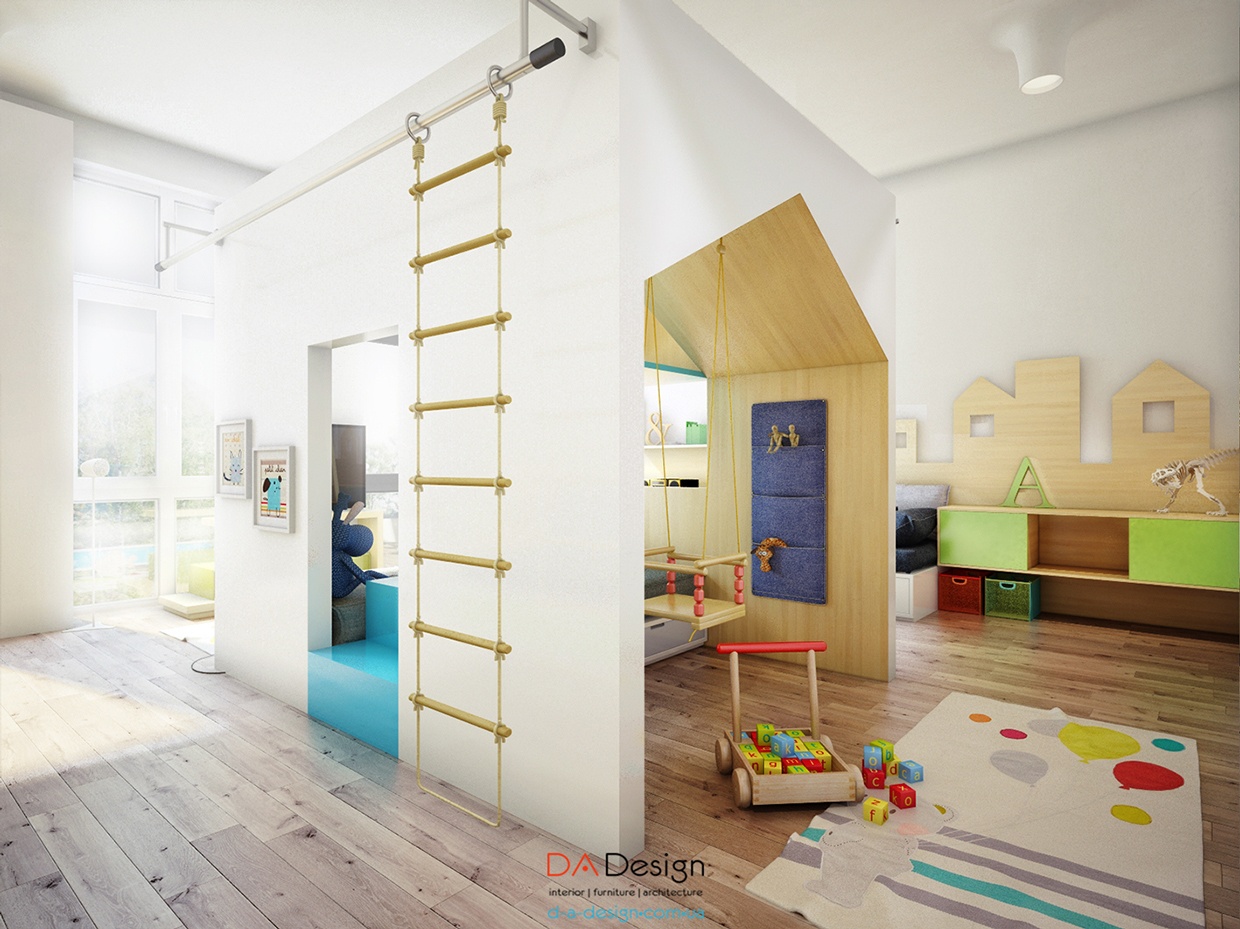 Putting two kinds of ladders that will make access to the loft bed easier. Common staircase with blue shades or unique staircase that will challenge and sharpen the adventurous spirit of children.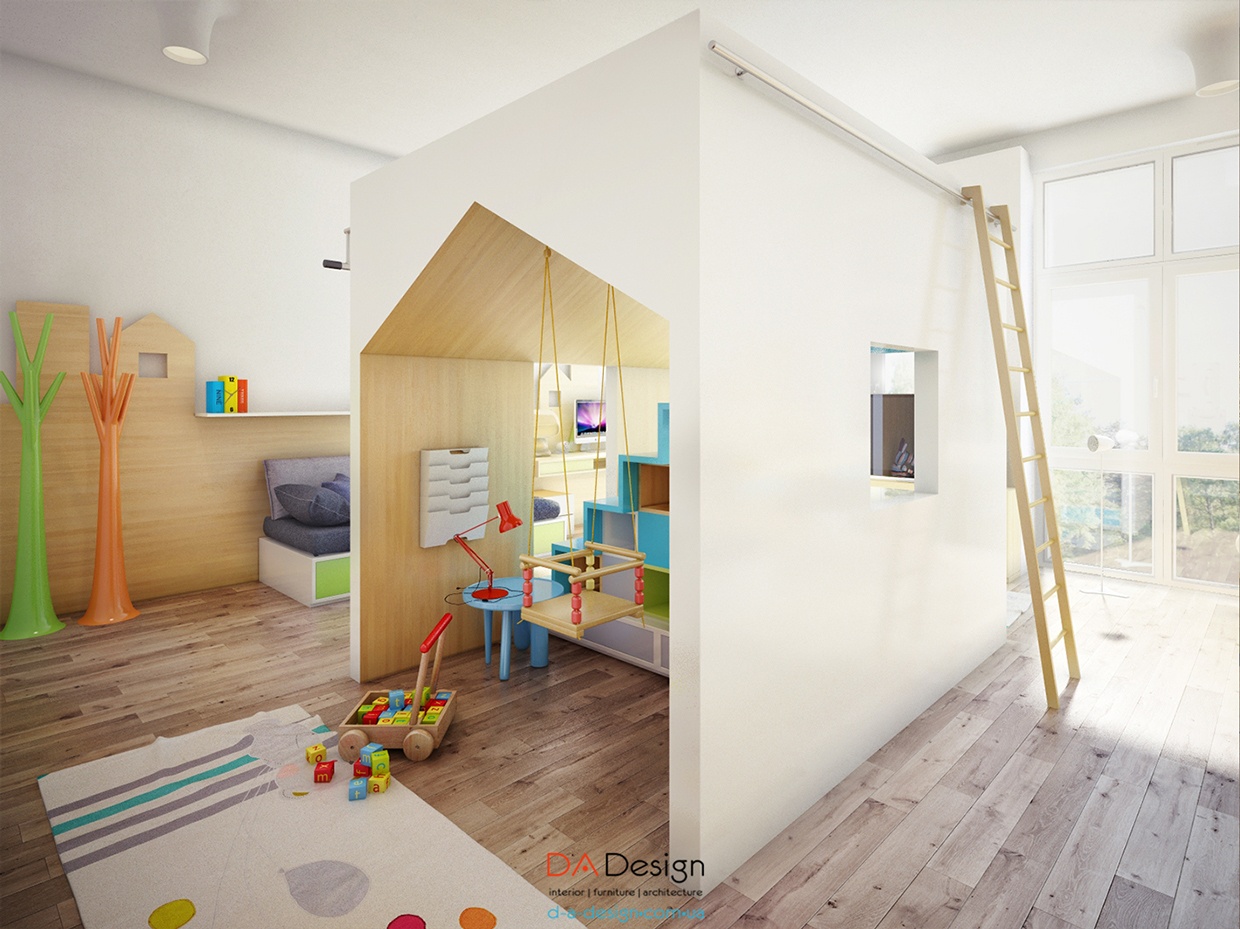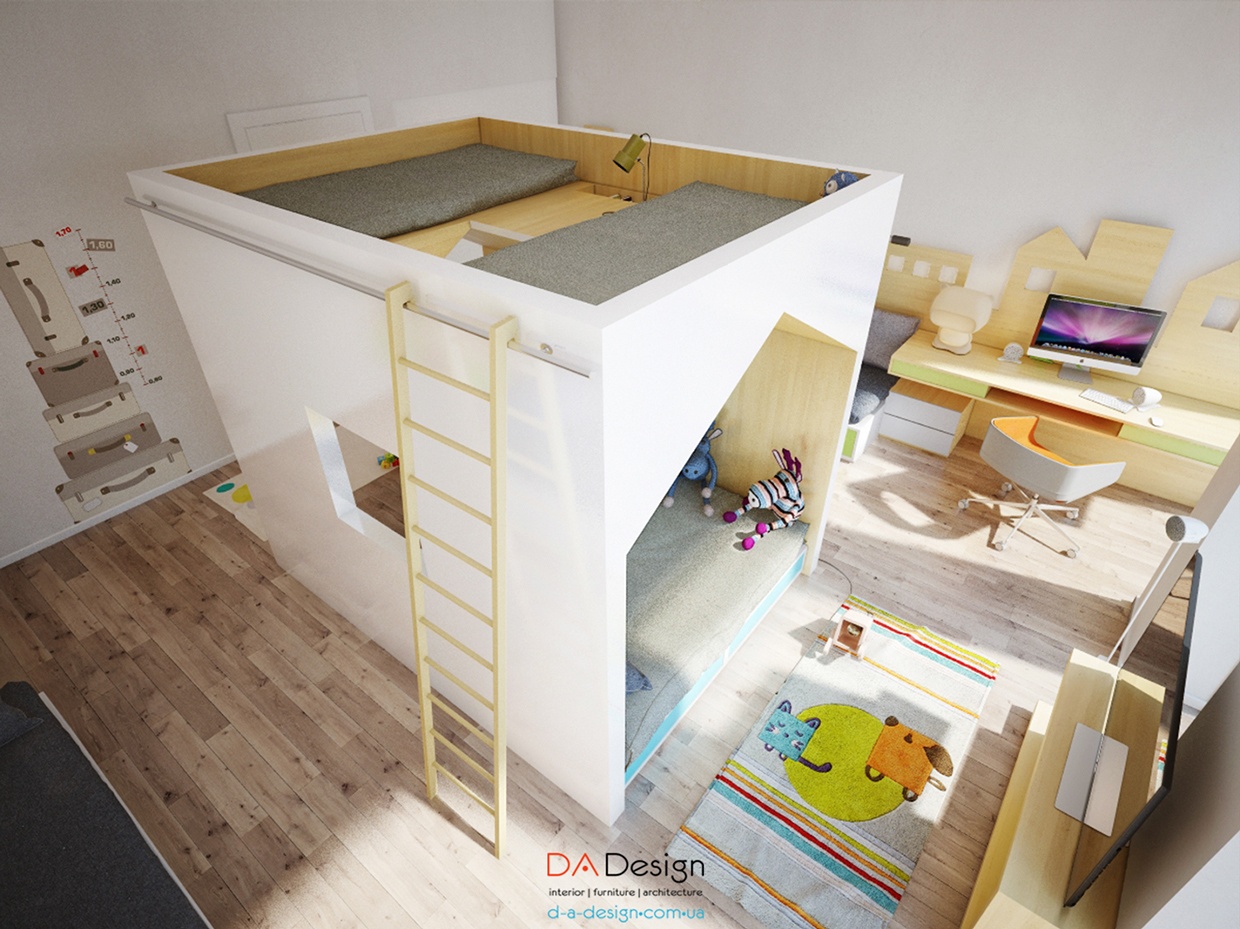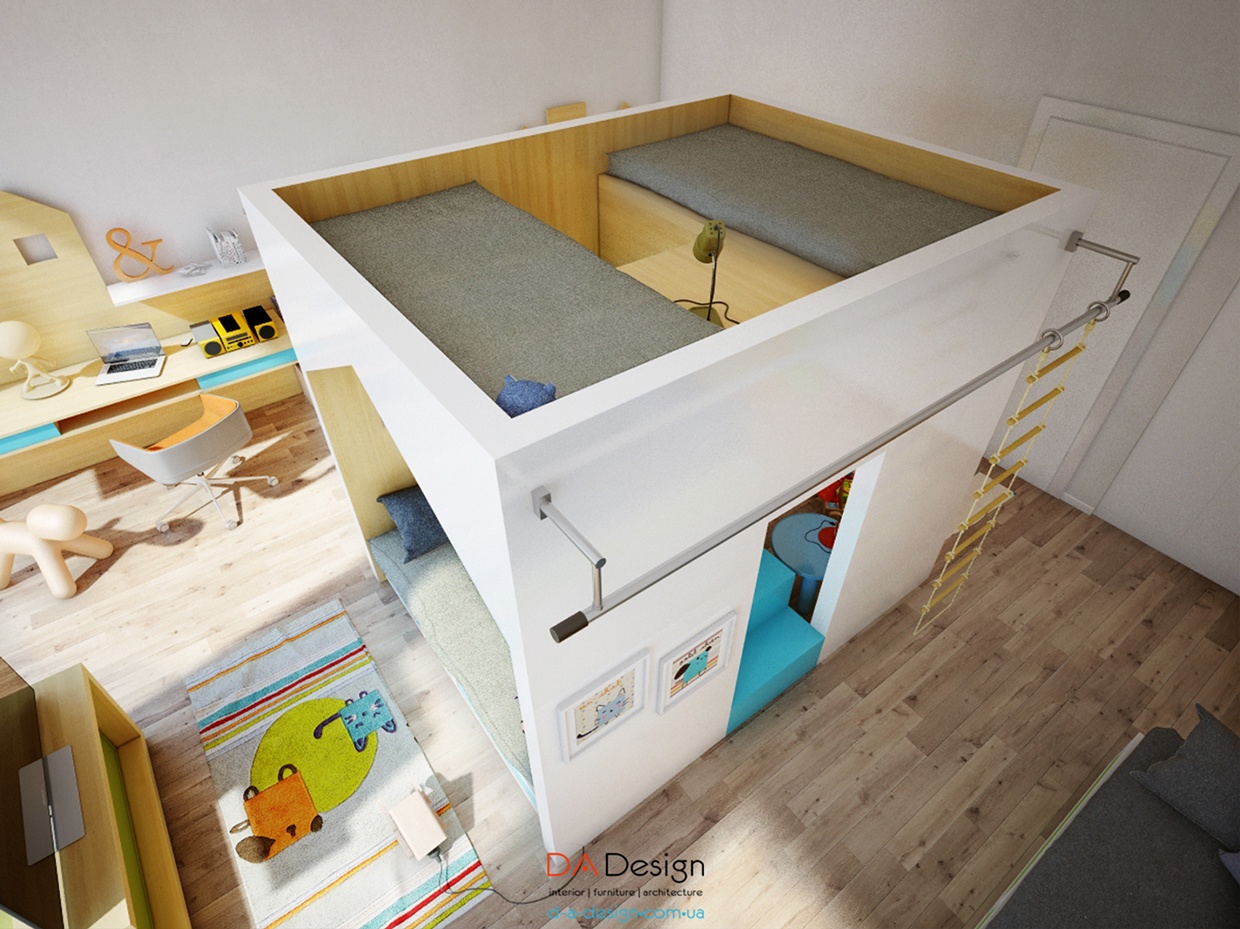 Do not forget to put twin comfortable mattress to rest after long activities in this playful space for kids.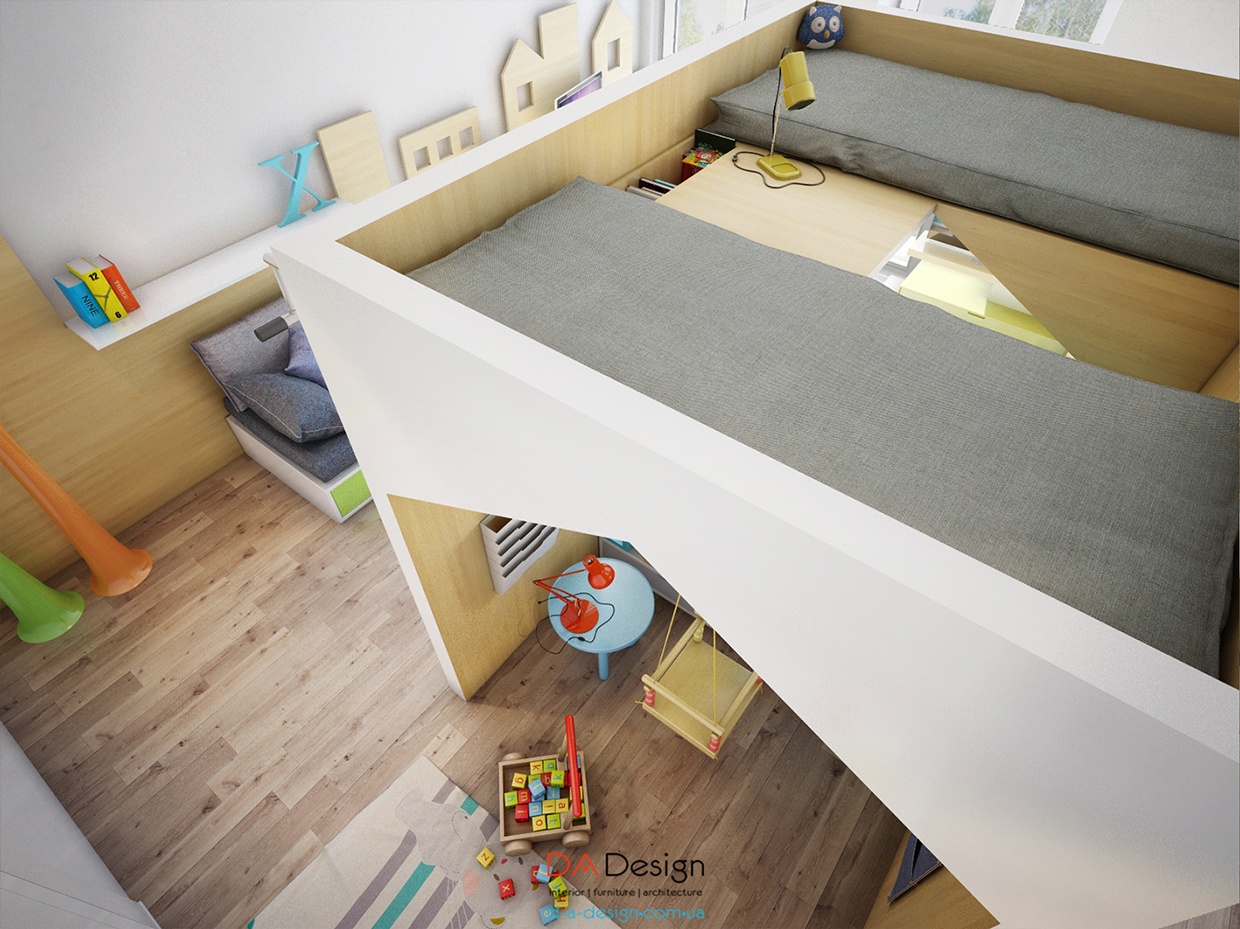 This kids room design with funny accents can use soft color for bed and sofa to make it calmer and relax during nighttime.