Roohome.com – Change your apartment interior right now by using wooden features. This design will show you how to apply contemporary wooden features to a modern interior apartment design which is suitable for you. This is a brilliant way in designing your apartment becomes stylish and modern. Besides that, you can follow some smart steps in arranging modern interior in your apartment by an amazing interior designer. Do not waste your time, grab this chance to make your dreaming apartment come true!
Applying Contemporary Wooden Features To Modern Apartment Designed by Obllique
Obllique presents you an amazing apartment design which uses contemporary wooden features. For your information, a contemporary apartment design will look classy or modern if you can apply a modern wooden interior in it. Wooden features are frequently used by most of the people nowadays indeed. Therefore, the designer decorates the living room with wooden features all over the room. The designer combines a shade of gray wall with wooden features all over the room not only in the living room. This is a main interesting point when you enter the apartment. For the interior, the designer adds wooden accents such as a big wooden wall which is used as multifunctional storages as well. In this wall, you can place some shelves to put book or other decorations. Meanwhile, a cozy brown couch is placed against a wooden coffee table.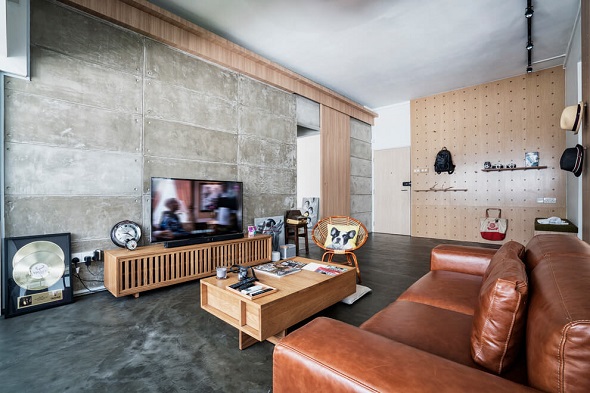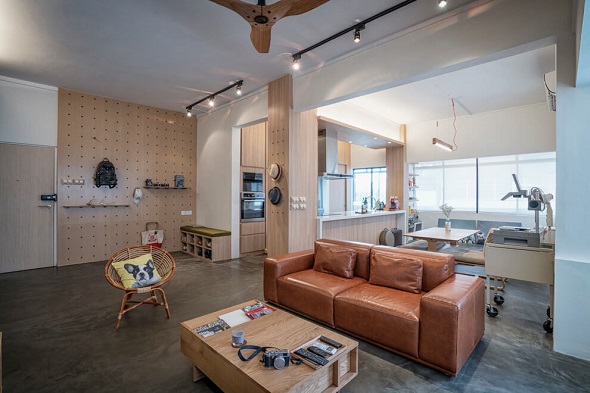 There still many wooden accents in around this living room to be seen. Obllique is extremely consistent in arranging a contemporary apartment design with a modern wooden interior. Do not forget to utilize some windows in order to generate a natural sunlight into your apartment.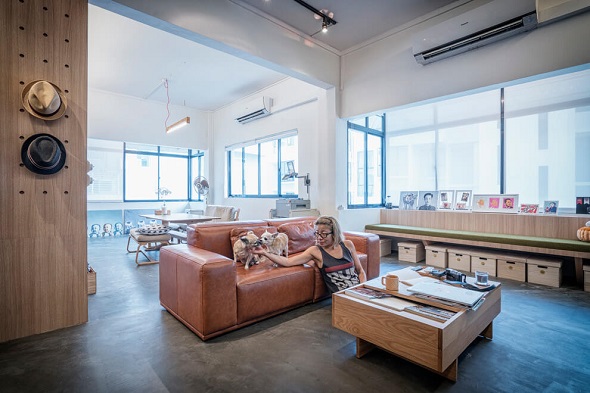 Discovering Easy Way Applying Contemporary Wooden Interior Ideas Bring A Lot of Inspirations
Finding some easy ways applying contemporary wooden interior ideas to your modern interior apartment design will bring you inspiration. One of those ways is changing your ordinary kitchen becomes modern and stylish with wooden accents. The designer applies the wooden accents all over the kitchen. The wooden kitchen cabinet looks stylish and minimalist because of the architecture and design. This kitchen is designed with a square shape and appearance. Opposite the kitchen, there is a simple wooden table which is functioned as a dinner table.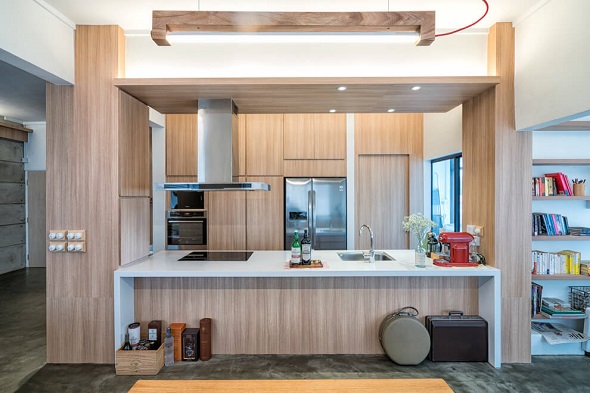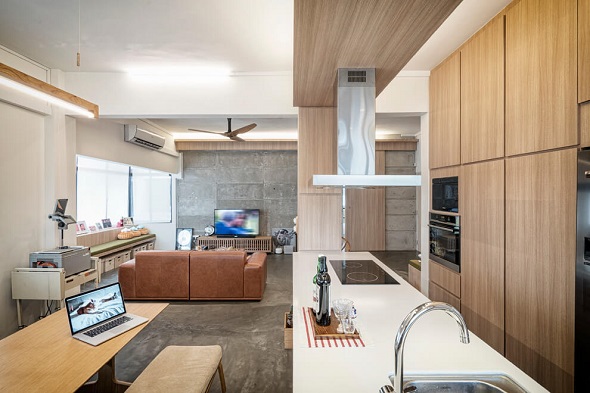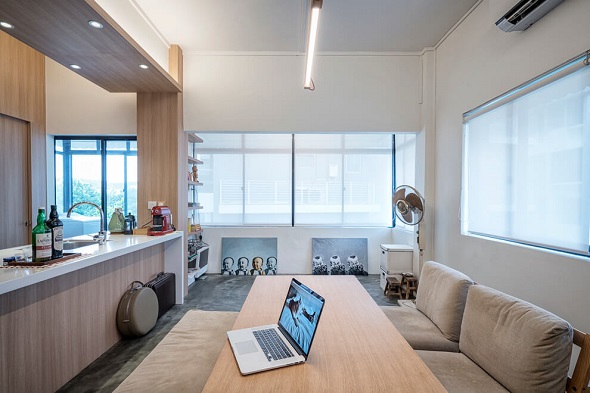 Creating A Cozy Bedroom Decorated With Wooden Features Produce Good Vibes
If you wanna have good vibes in your apartment, try to make it happen. First of all, change your ordinary bedroom becomes cozy and gorgeous with wooden features. Obllique uses a wooden daybed and near the bedstead, there is a simple corner decoration which is equipped with wooden accents. Move to the bathroom, a good first impression can be felt when you enter this bathroom design. The designer creates an amazing gradation of gray color. Therefore, the bathroom has an artistic value even though this is a modest apartment. This design inspires you a lot, doesn't it?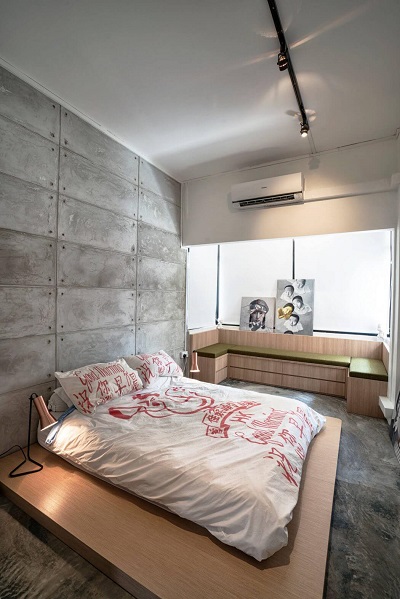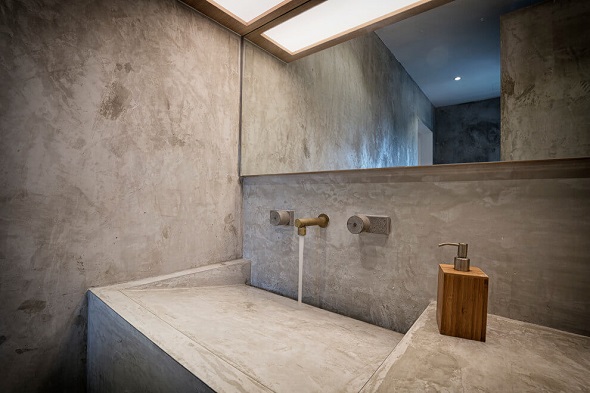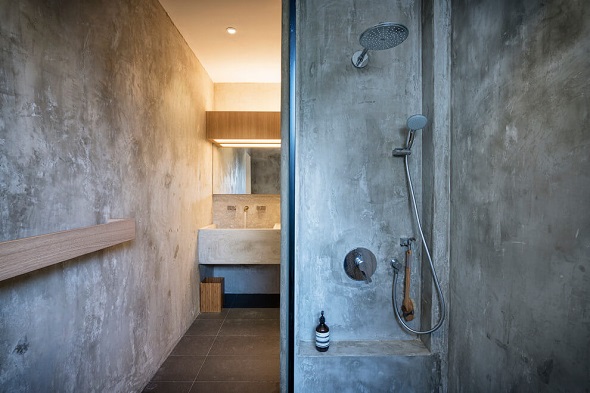 What are you waiting for? This wooden feature is suitable to be applied to your modern interior apartment design. If you want to see other amazing apartment designs, just visit and check here. Have a nice day!