Roohome.com – Being smart and creative is not enough but you must inspire to others. You can start with changing your ordinary apartment becomes minimalist and stylish. Brings a new breakthrough by applying a modern marine style to minimalist apartment decorating ideas. This style can be a good choice for you in decorating an apartment. The marine style presents some new looks which are able to generate a modern appearance for your apartment. Do not waste your time, just take a look and here there are!
Decorating A Minimalist Apartment by Applying Modern Marine Style Designed by Meindesign
This new breakthrough in apartment design will give you a lot of inspirations. First of all, Meindesign wants to introduce you a modern marine style which is chosen by the designer to beautify your apartment. Because of marine style, therefore your apartment will look colorful and stylish. A unification between blue and white colors in this living room such a good choice. The designer chooses a light blue couch to be placed in the living room. Naturally, this light becomes a main interesting point when you enter the apartment. The design of the couch is quite minimalist as well as the concept of this apartment.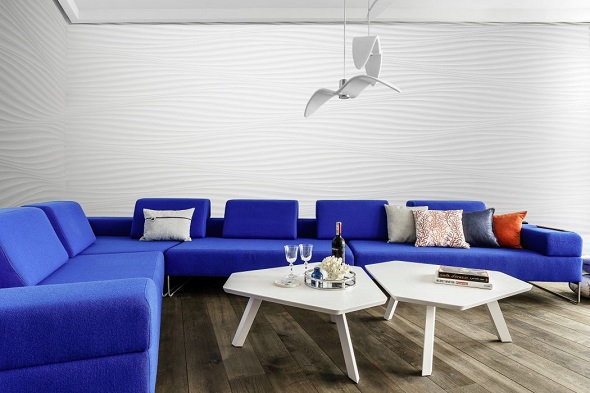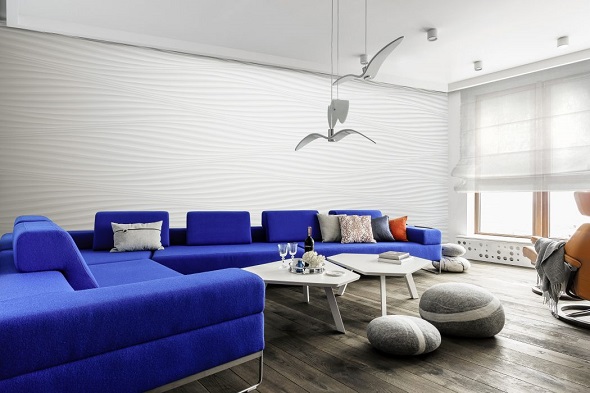 Meindesign also uses a modern interior for apartment design. There are two modern hexagonal coffee tables shaped. These two hexagonal coffee tables look suitable for a wooden flooring. Interestingly, the wall is equipped with marine textures. No wonder if the designer combines a light blue couch with white color in order to provide marine vibes inside your apartment.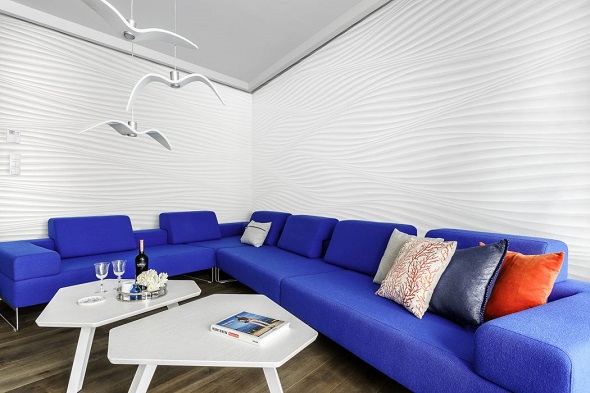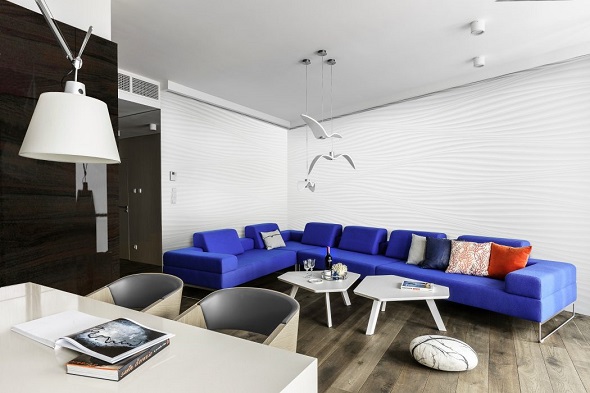 Applying A Fresh Blue Marine Style To Bring Freshness and Coziness in Your Bedroom
It is not only in living room, but you can apply a fresh blue marine style also in your bedroom. The main aim of the use of this style to bring freshness and coziness in your bedroom. The designer does not get rid of a shade of blue color in these two different bedrooms design. The headboard of these two bedsteads is beautified with blue tones colors. Meanwhile, neutral colors such as gray and white are used to decorate the curtain or bed stuff. To make it more livable, you can add an ocean decoration around your bedroom. Main design helps you to apply minimalist apartment design to your apartment.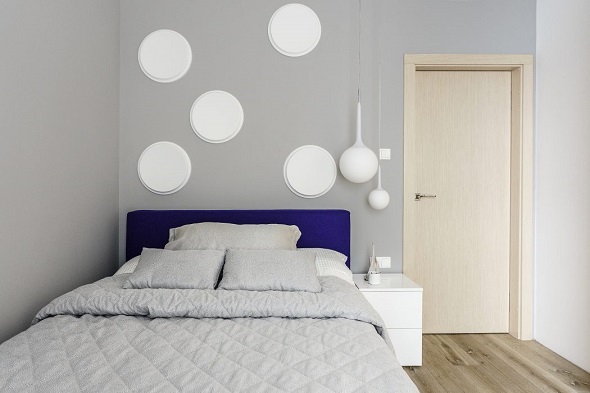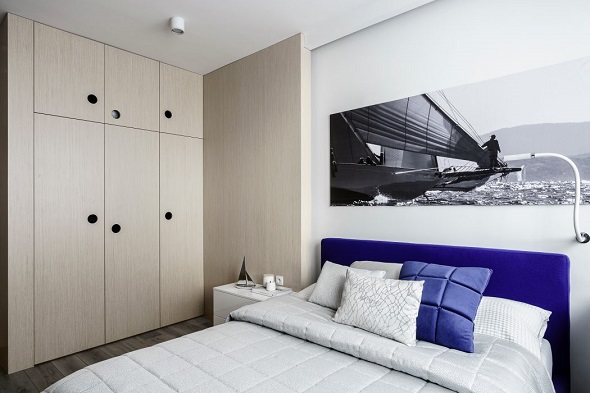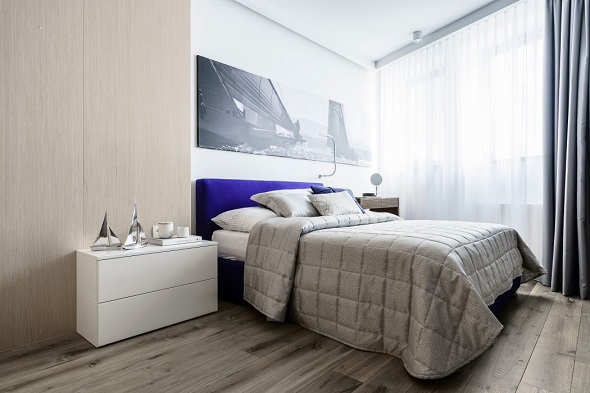 Combining Shades of Monochrome In Blue Marine Style Will Make It More Artistic and Stunning
One thing that you must know is finding another color tone in order to make your apartment more livable. You can try by combining shades of monochrome with a modern marine style. You can call it as contemporary apartment design ideas. Using monochrome it means you want to make your apartment looks stylish and minimalist at the same way. Meindesign designs two different areas in this minimalist apartment with black and white colors tones. They are kitchen and bathroom. Having a modest kitchen it facilitates you to decorate it. You can apply monochrome tones while decorating the area with a modern interior for the apartment. Meanwhile, the bathroom is also decorated as well as the kitchen by using monochrome tones.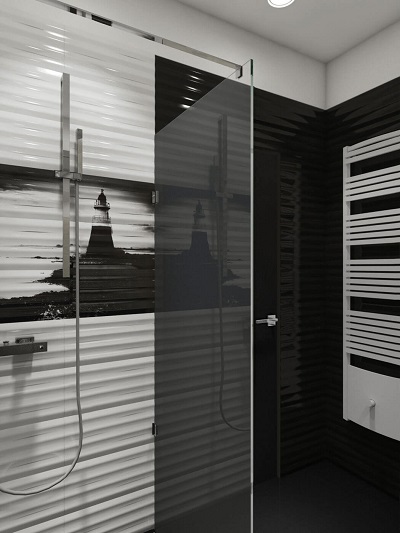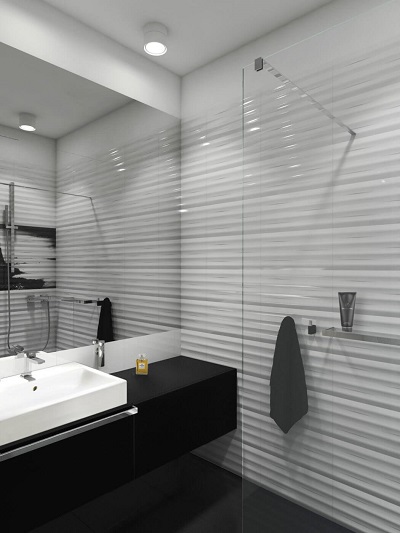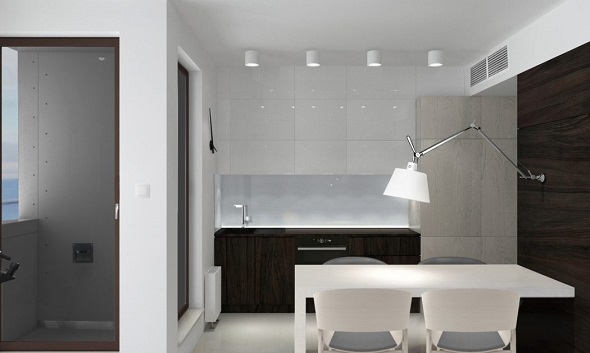 After having a lot of inspirations from this design, now it is time for you to apply apartment decorating ideas to your own apartment. But, if you want to see other apartment design ideas and tips, just visit and check here. Have a nice day!