Roohome.com – Get your chance to decorate your small apartment into a chic Scandinavian studio apartment design which arranged with loft bed in it. The design is suitable for a modest apartment because the designer knows clearly how to arrange the apartment becomes so outstanding and stunning. This design will help you a lot and give a new inspiration for your Scandinavian apartment decorating ideas. This is your turn to make your dreaming apartment come true. Let's take a look the design down below!
Scandinavian Living Room Design With Wooden Accent
The designer suggests you to applying a Scandinavian apartment decorating ideas with wooden and brick wall accent decor. Therefore, the designer tries to create the concept of Scandinavian that includes a Scandinavian living room design with wooden accent. For the interior, Alexander White uses contemporary features. But first of all, you must take a look the color theme of this modest apartment. The white of this design looks neutral and balanced while applying in it. For example, in this living room, the designer makes the room so interesting with around of the design in it.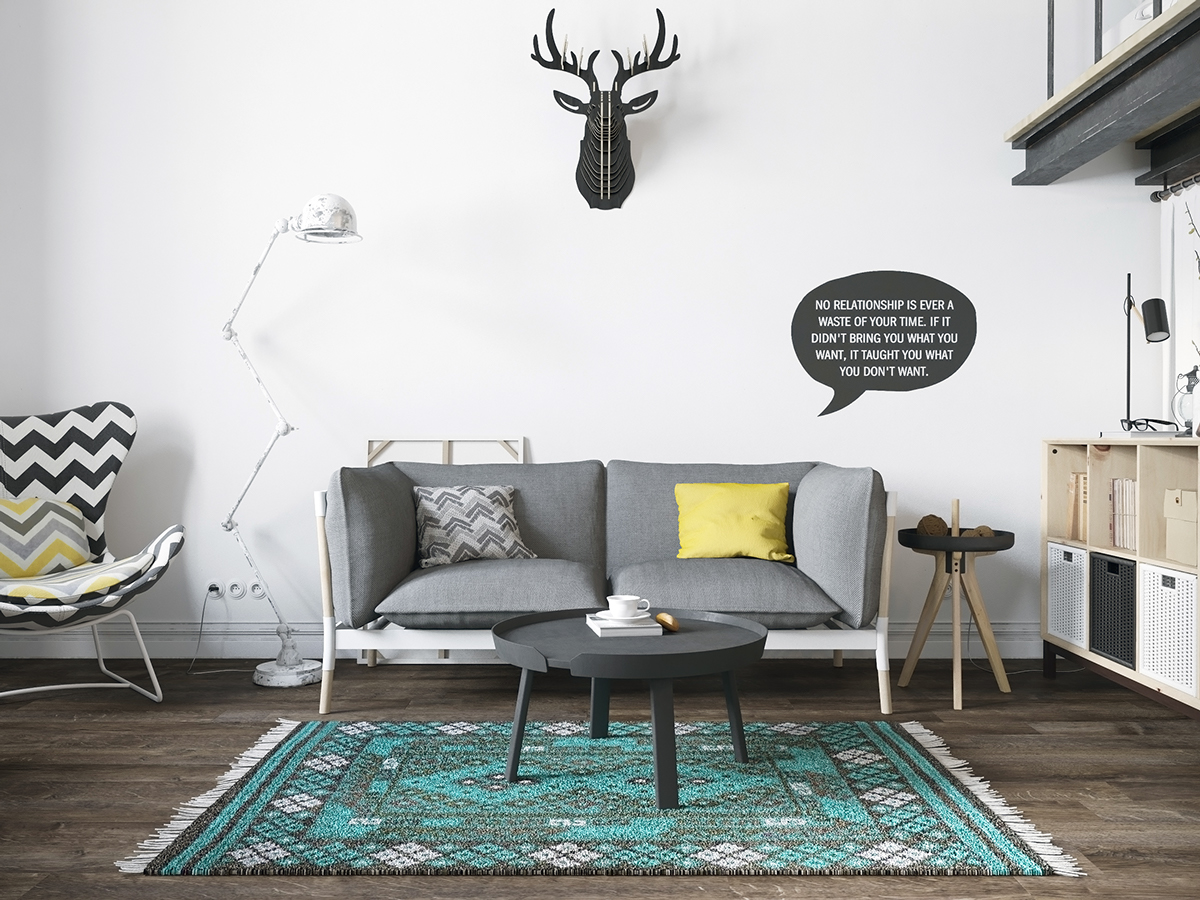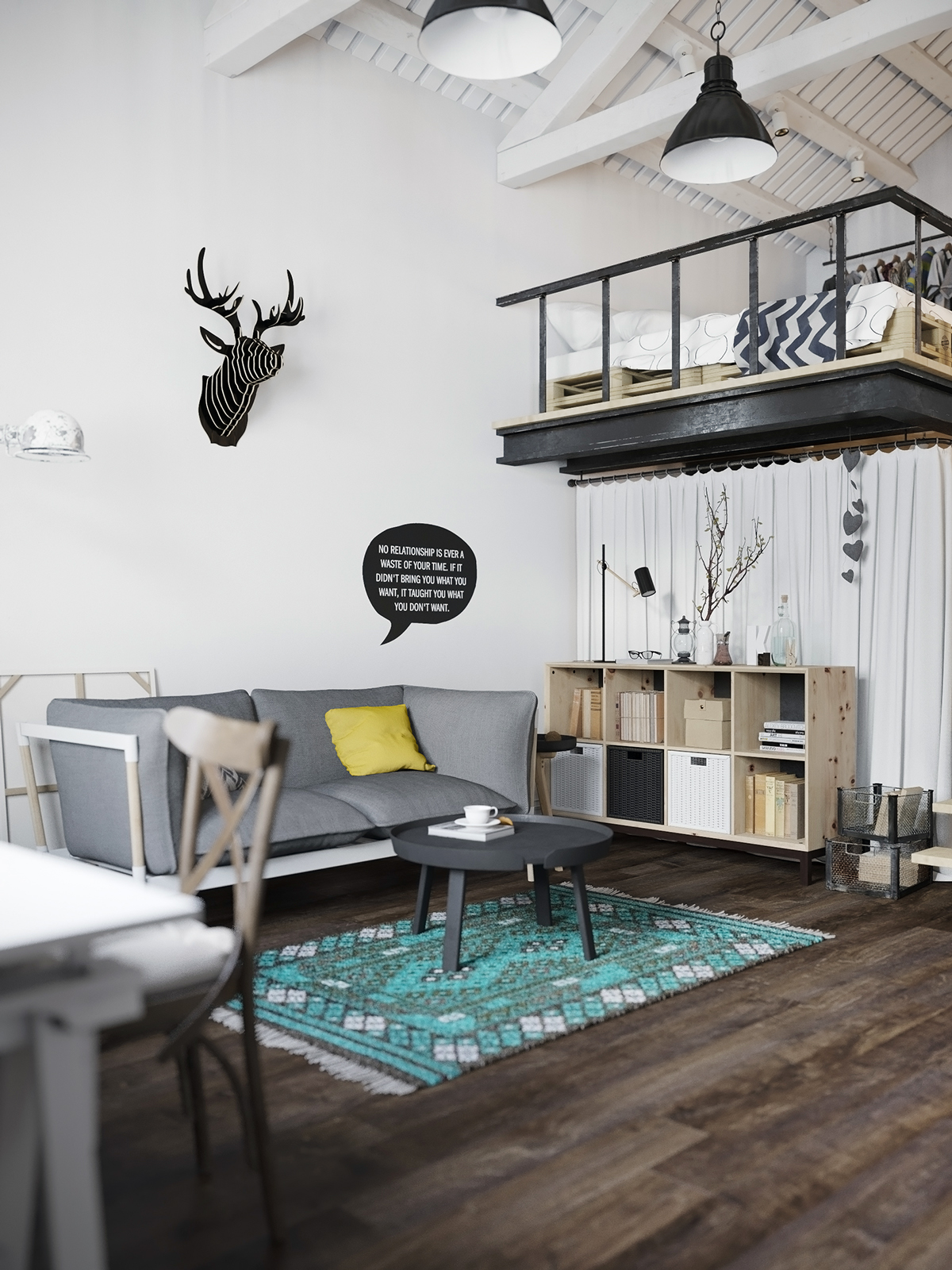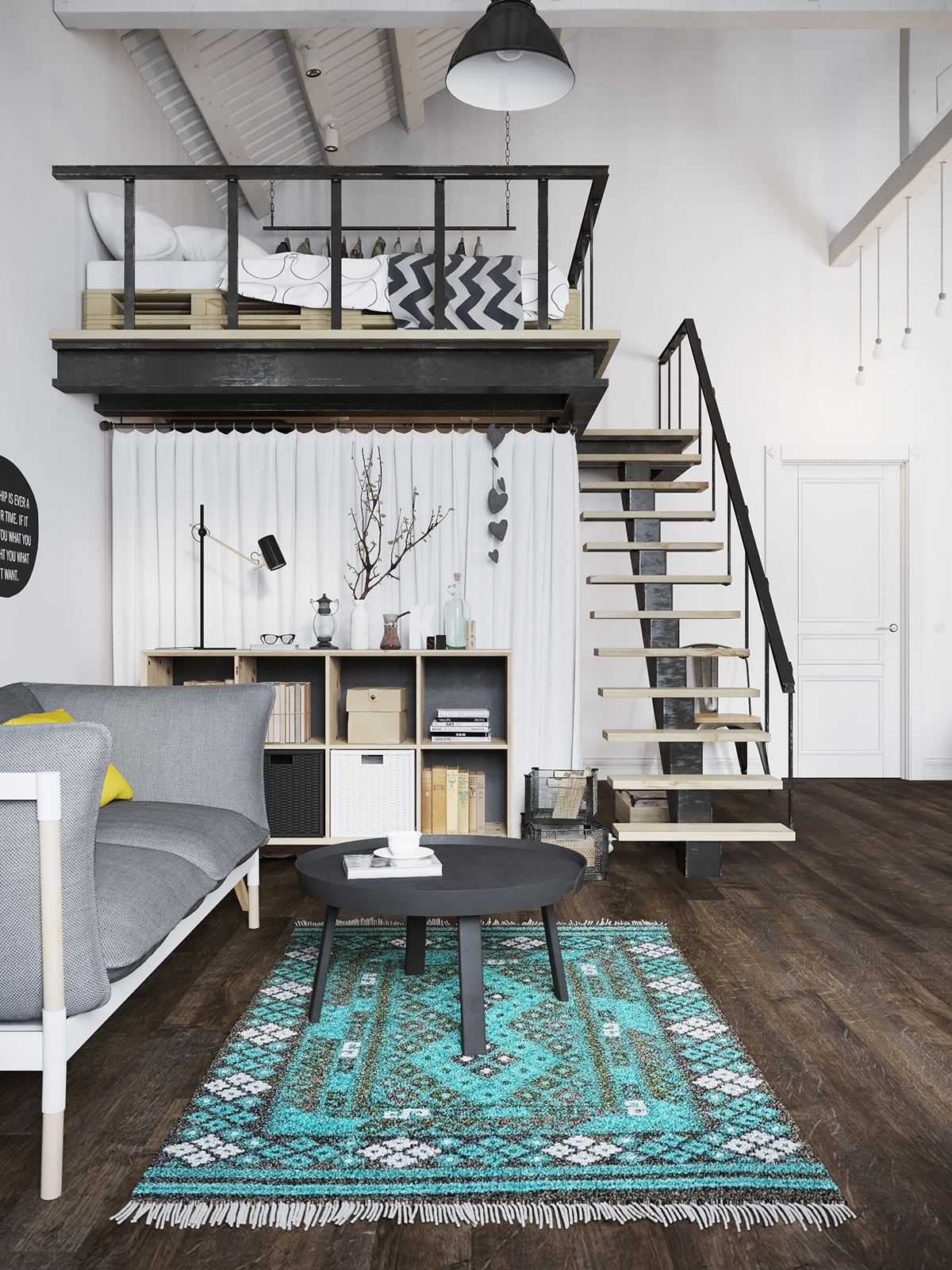 Scandinavian Dining Room Design Exposed Brick Wall Decor
The second one is the decorate a Scandinavian studio apartment design, especially for a dining room. The kitchen set itself is designed with the combination of white brick wall textures. The designer is brilliant in combining a minimalist kitchen furniture with modern interior. Meanwhile, the dining room is beautified with modern ornaments such as pictures. The designer places a wooden dining table along with the dining chairs. The dining table and chairs have a modern texture, therefore it looks suitable to be applied in this Scandinavian dining room design.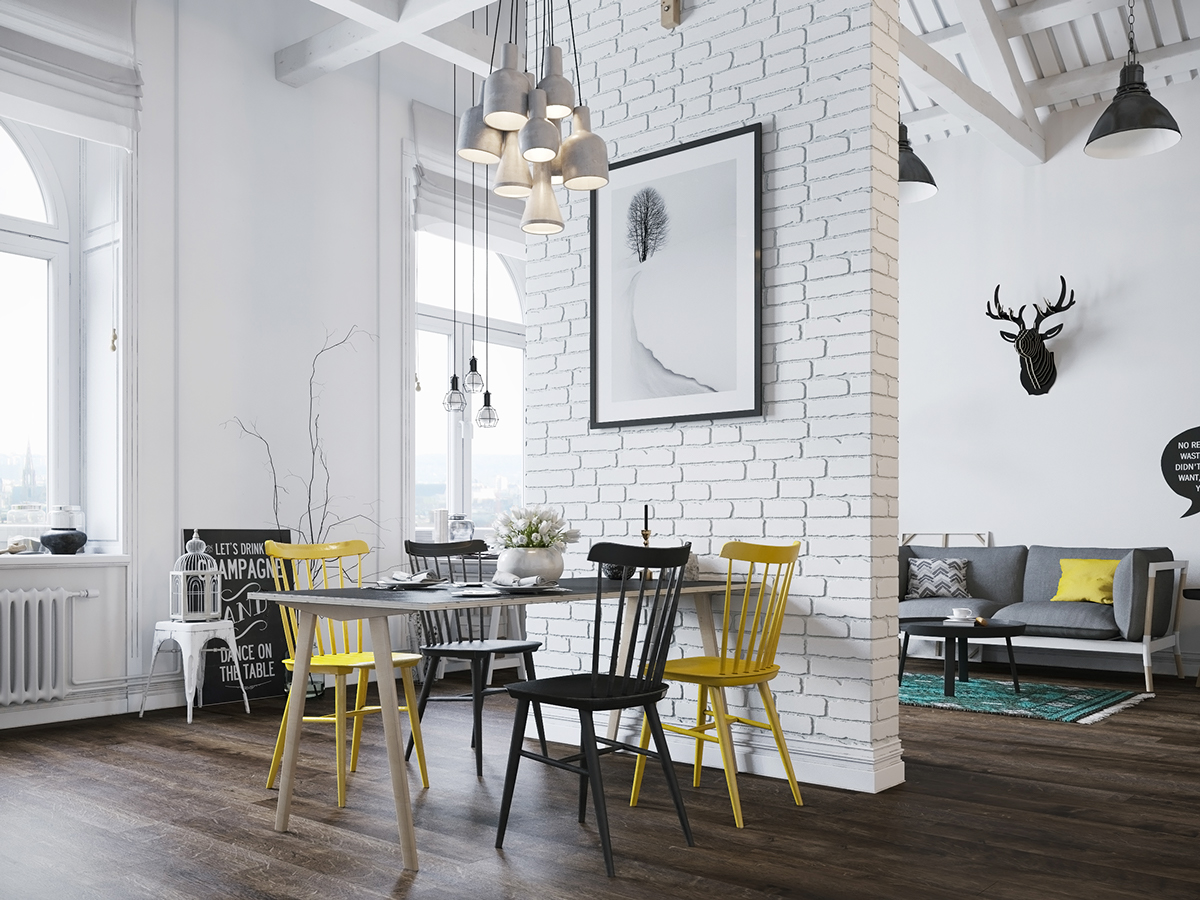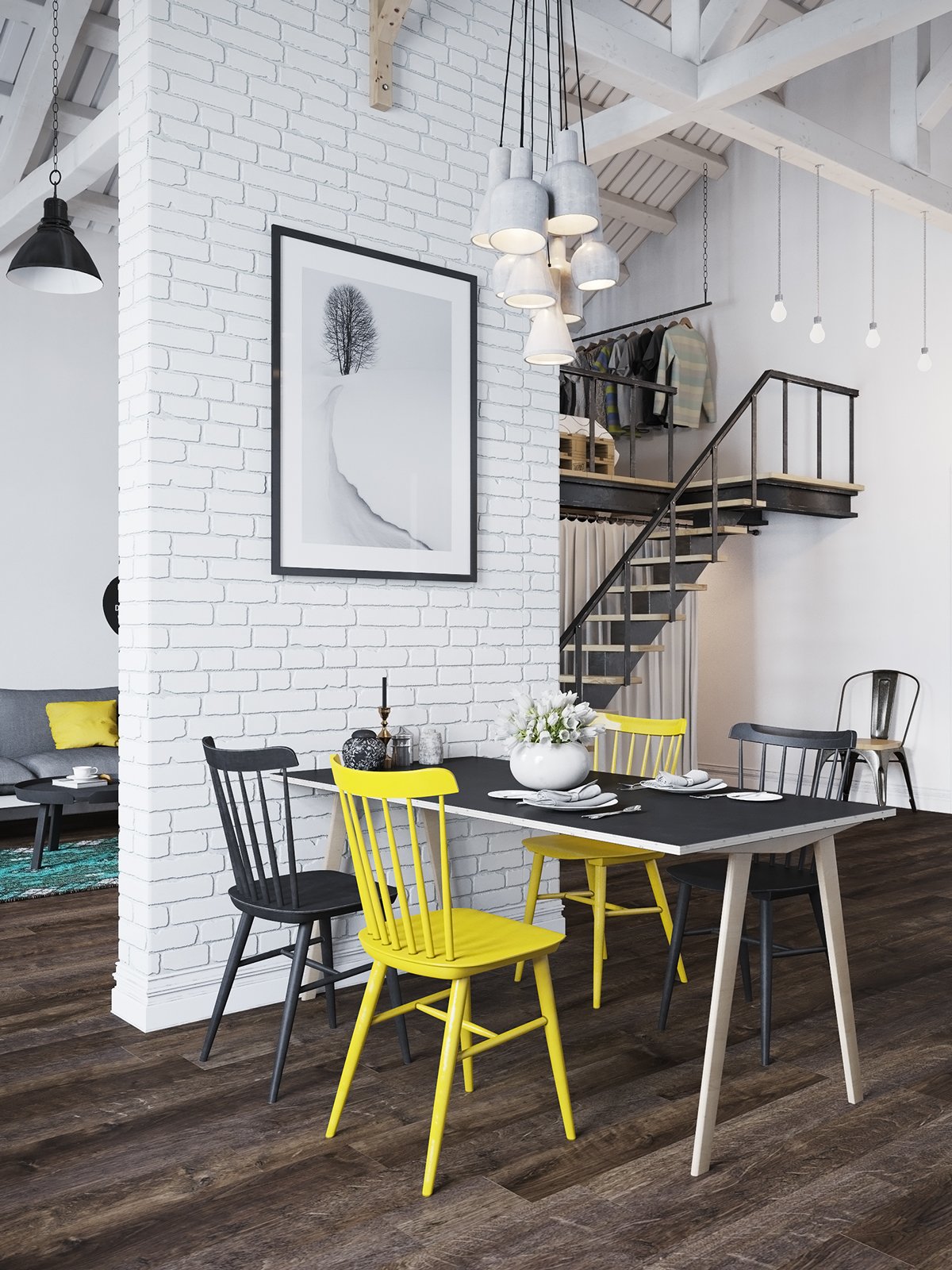 Scandinavian Loft Bedroom Design Decorated With Wooden Accent
The designer chooses a minimalist arrangement in order to bring coziness to your Scandinavian studio apartment design. The bedroom has an artistic view as well like the design below. It is a good idea if you try to apply a Scandinavian loft bedroom design which decorated with wooden accent. If you have a modest bedroom, a good furniture for you is a simple side table in order to minimize the room. But you also can put an important furniture to make the room looks so simple but stylish. Meanwhile, the bathroom is quite cleaner and gorgeous. The designer uses a white brick and combines with black and white as the flooring of this room.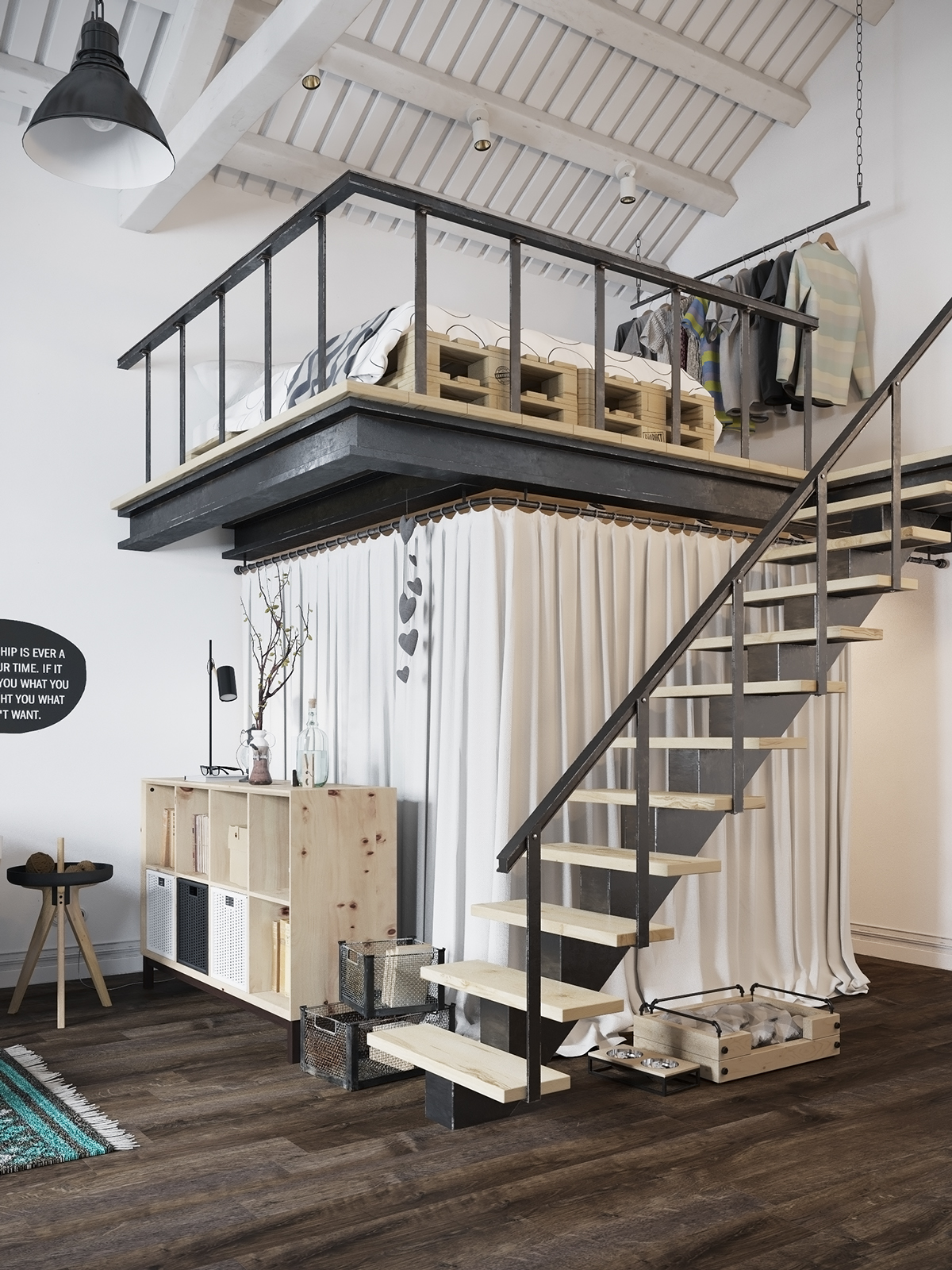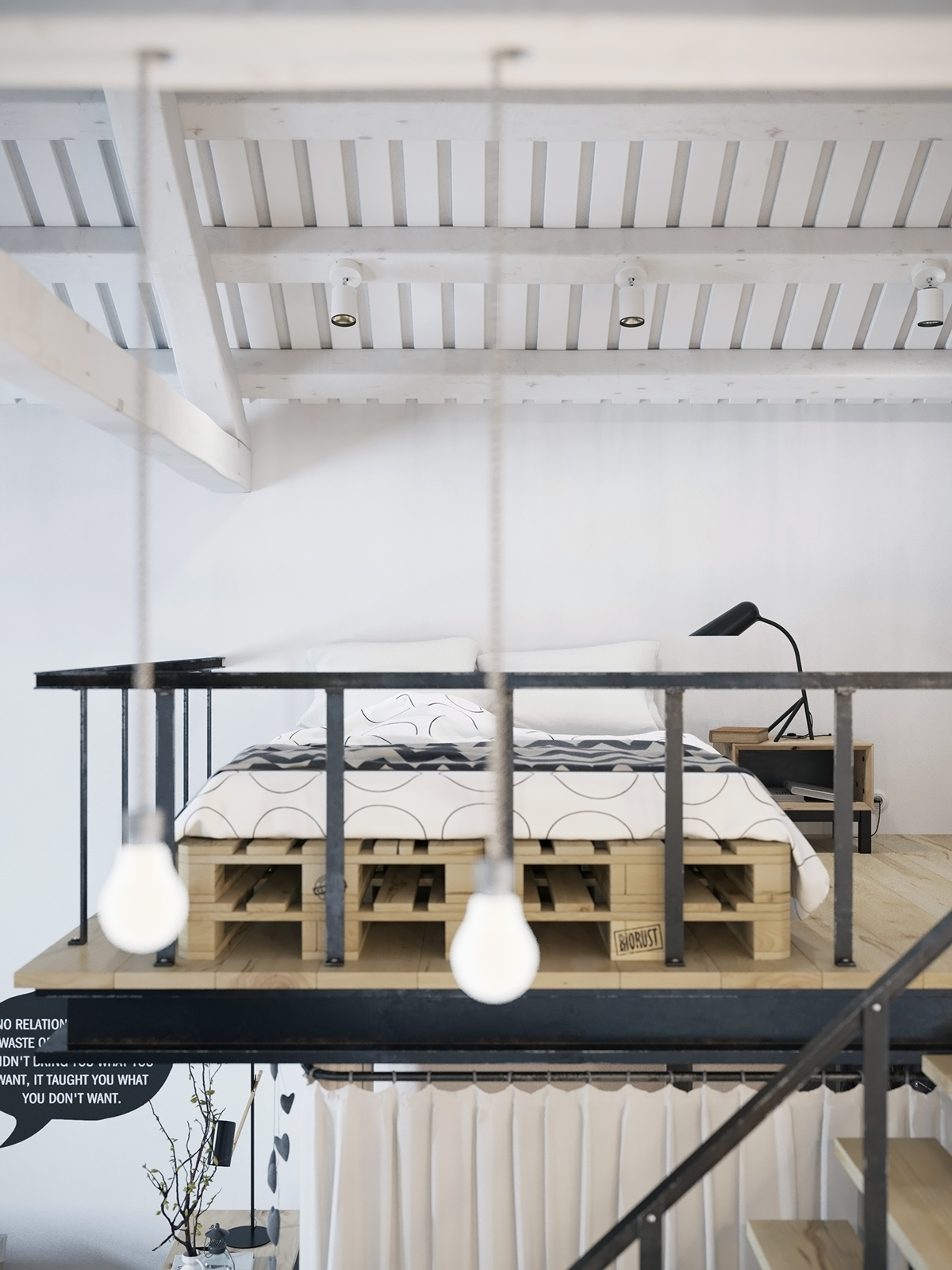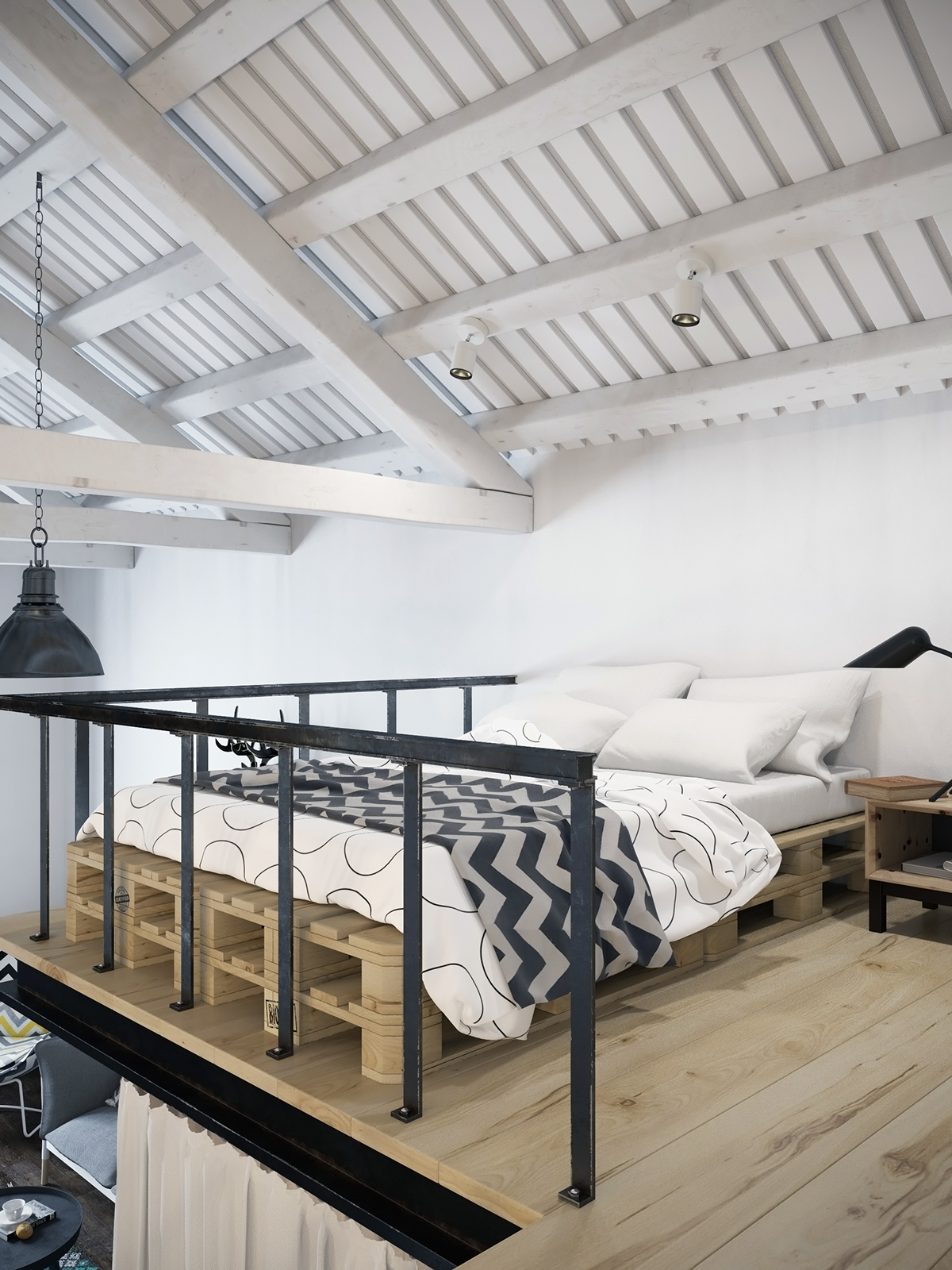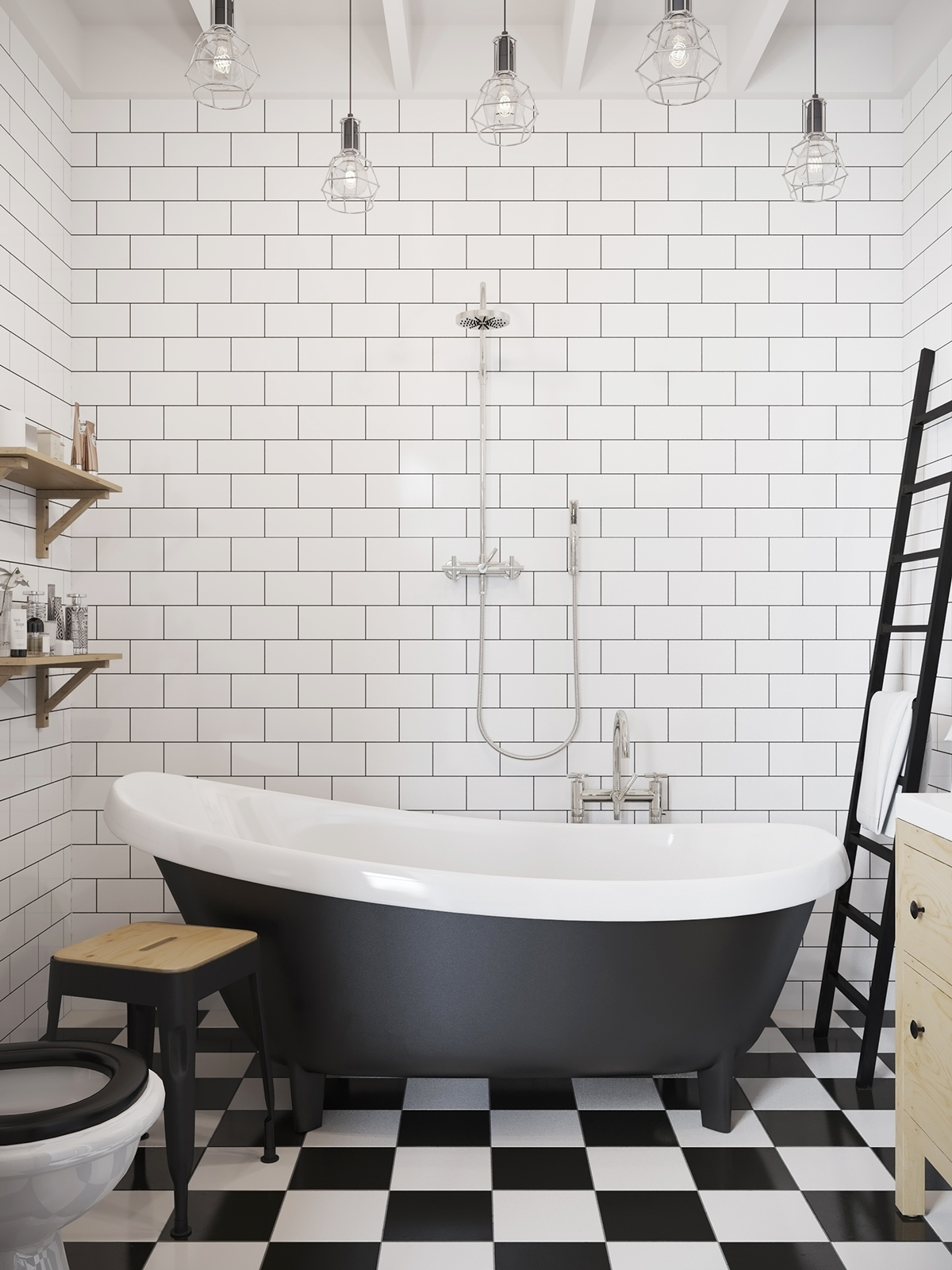 Would you like to apply this chic Scandinavian studio apartment design like the picture above? Let's change your previous apartment into a new inspiration apartment design like the following design above.