Roohome.com – Applying a Scandinavian apartment design will make your flat looks awesome and charming. This design is suitable for you who have a small family, get yourself and your family feel comfortable as possible to live in. Decorating your apartment with beautiful and cute style designs painting with a soft color and modern design can also make your design increasingly look trendy. Make the decorating looks different with a decoration that you used in. The designer suggests you apply this Scandinavian apartment decorating ideas for small family. For that, you may see examples of this design with a creative design that can make you interested. Check this out!
Beautiful Scandinavian Living Room With a Blue Accent Color Design
The main idea of this apartment actually a Scandinavian beautiful apartment. It was produced from interior features while its look simple but modern from the furniture. The first impression when you enter this apartment, you will see a soft wooden texture and beautiful blue accent color design covers a whole living room. This is the best choice for you if you need a warm atmosphere along with Scandinavian appearance inside the apartment. The designer places minimalist furniture in order to beautify the living room. Using a modern lighting make this Scandinavian apartment decorating ideas more perfect.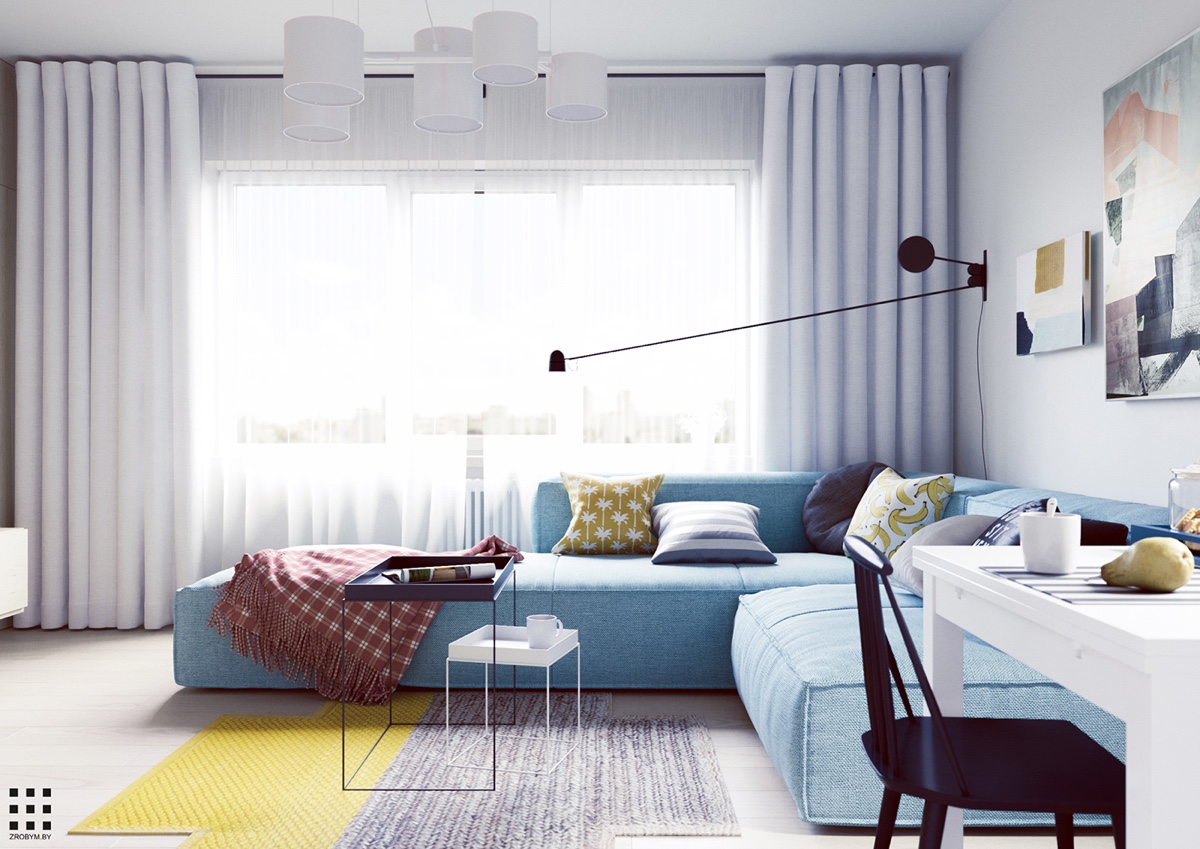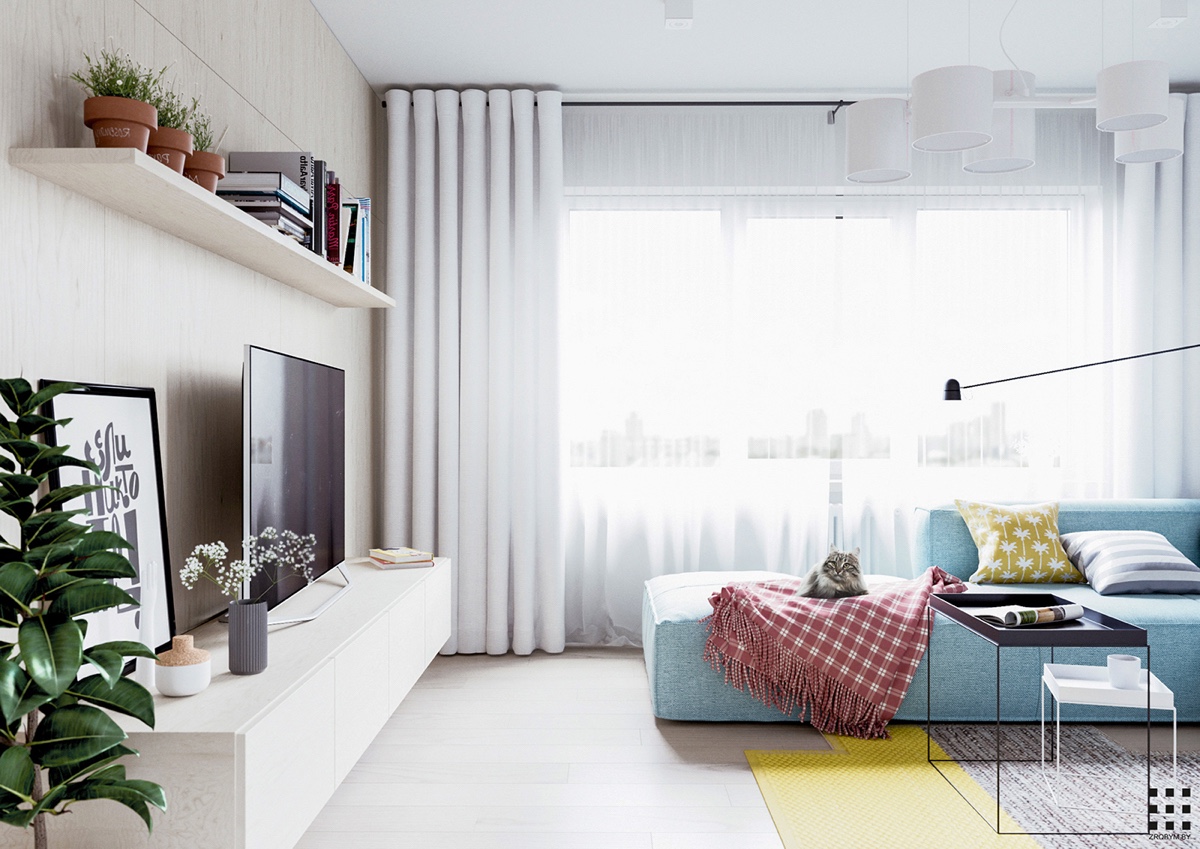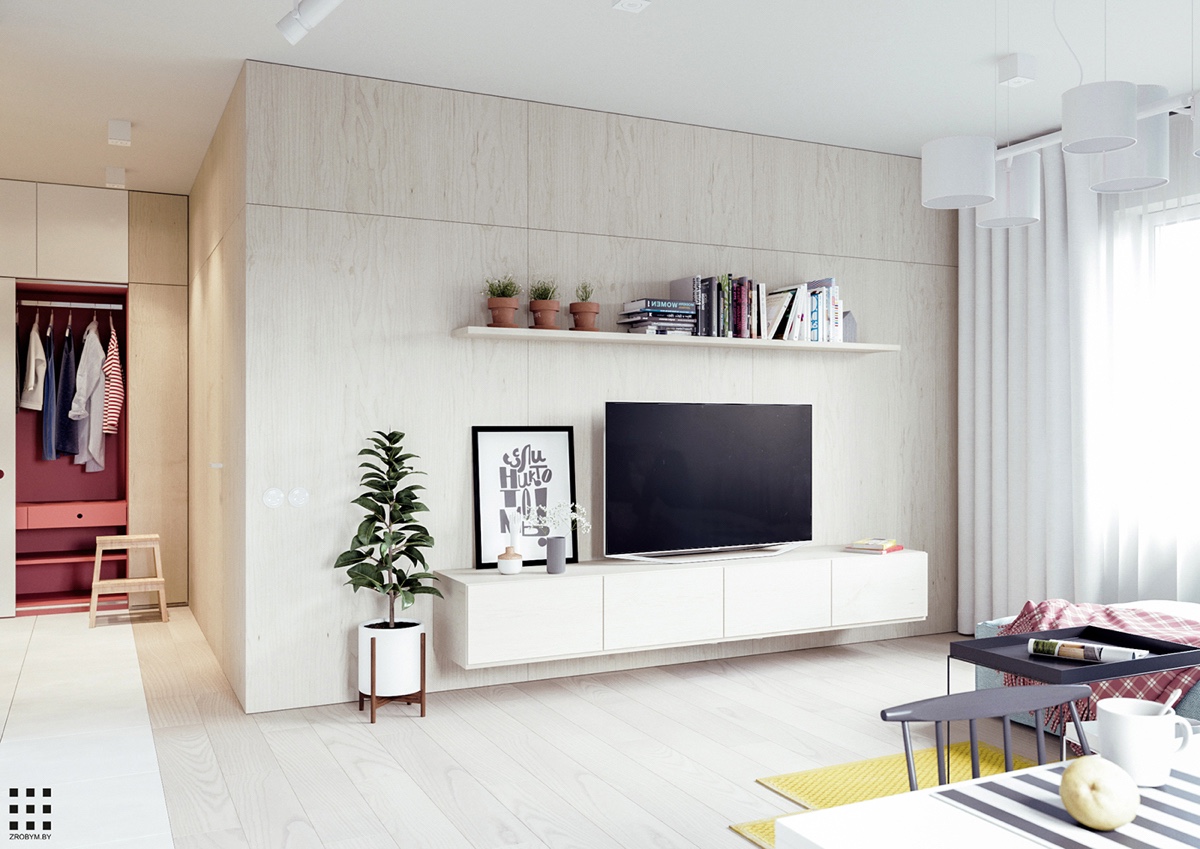 Scandinavian Kitchen Set Design with Blue Backsplash Decor Ideas
Move to the kitchen and dining room areas in your apartment. That is way, this design makes into an open plan kitchen for Scandinavian kitchen set design. The designer also combined with a wooden and blue backsplash decor ideas accent for part of the kitchen table, cabinets, and dining table. The kitchen overall cover with a white color shade which shows a minimalist and modern kitchen set design also. Adjust a beautiful ornament also can make your design more complete because it can provide a trendy impression inside this Scandinavian apartment design.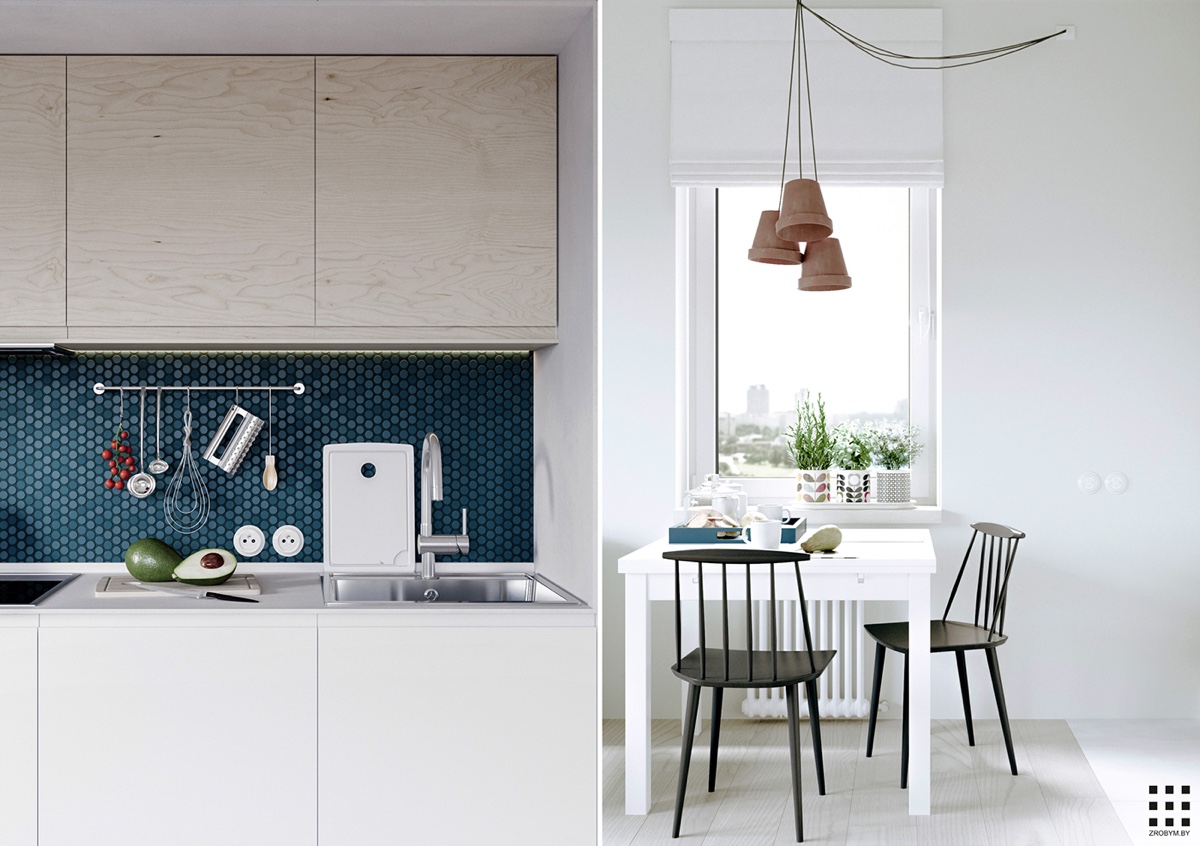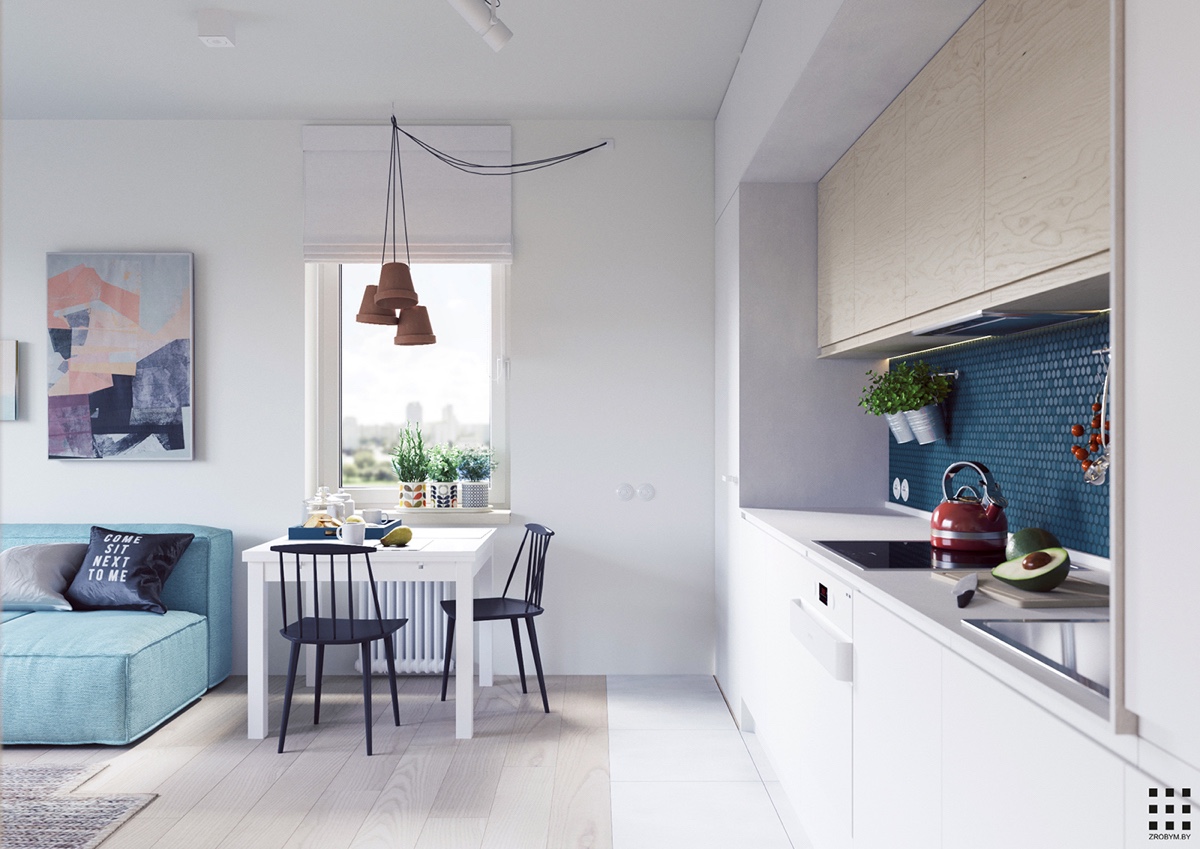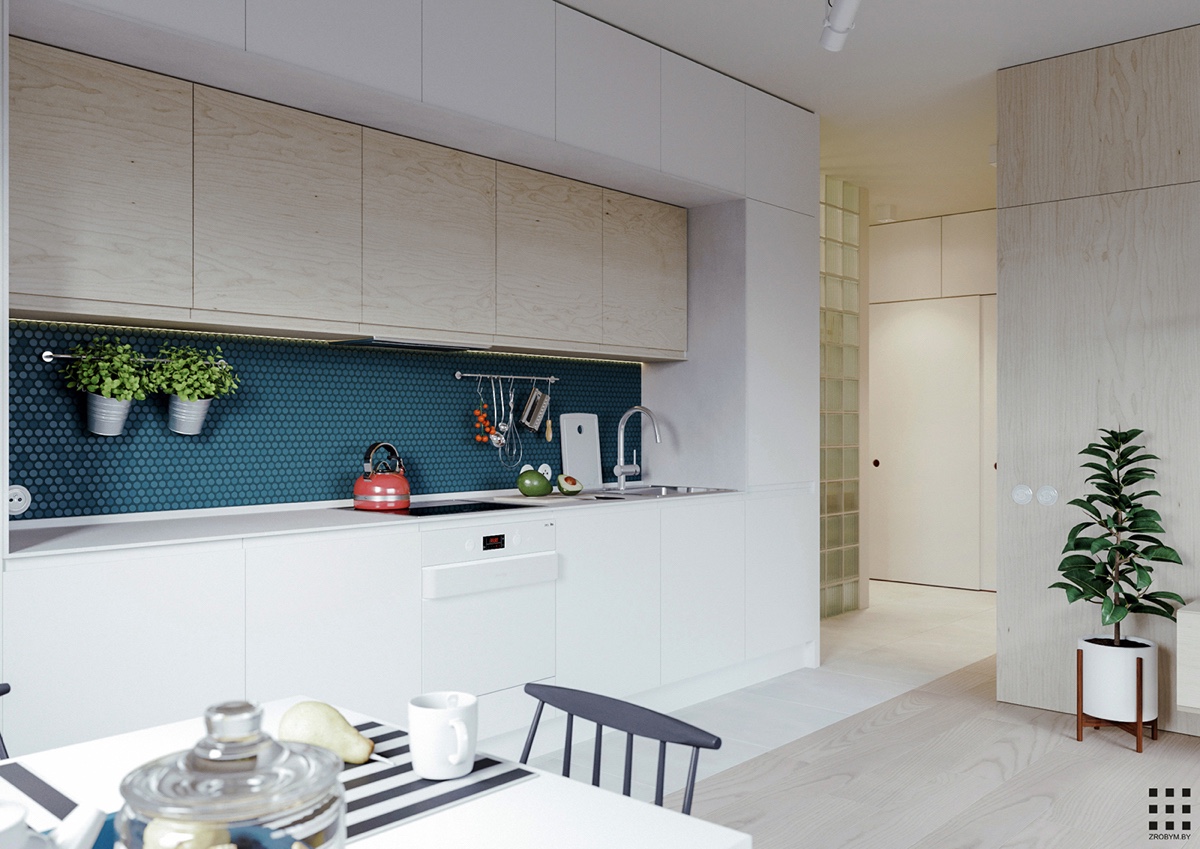 White Scandinavian Bedroom Design Perfect with Simple Decorating Ideas
If you have small bedroom space, you can make a loft of your apartment uses a simple aesthetic and trendy design. Part of your whole room also suitable using a white color. After that, it is possible that you make this Scandinavian apartment decorating ideas looks so stunning by applying white color and other soft colors decor. It will bring a coolness because of the effect of the combination of two colors inside of this apartment and wooden accent design. Make a view of your outside room become free so you can freely enjoy the beautifulness of this atmosphere of your design. For the bathroom, you also may apply a white color concept theme to make the bathroom looks beautiful and luxury.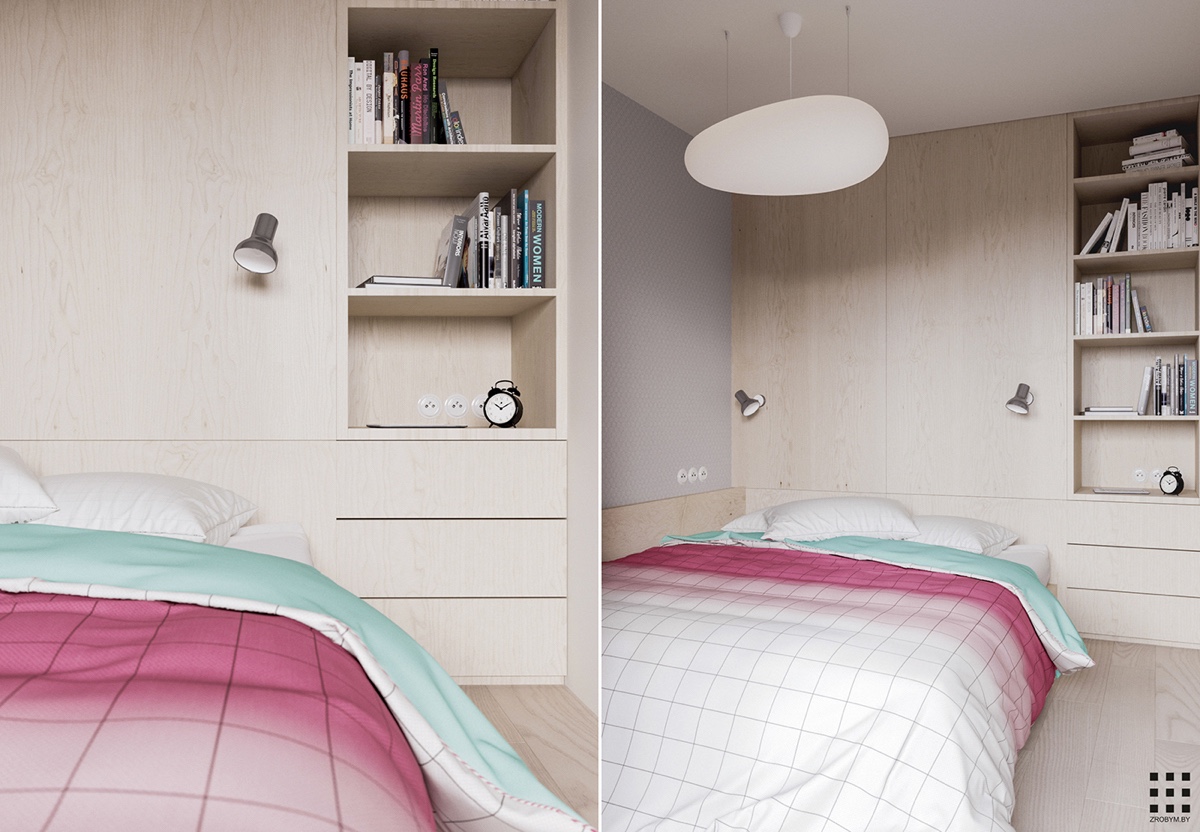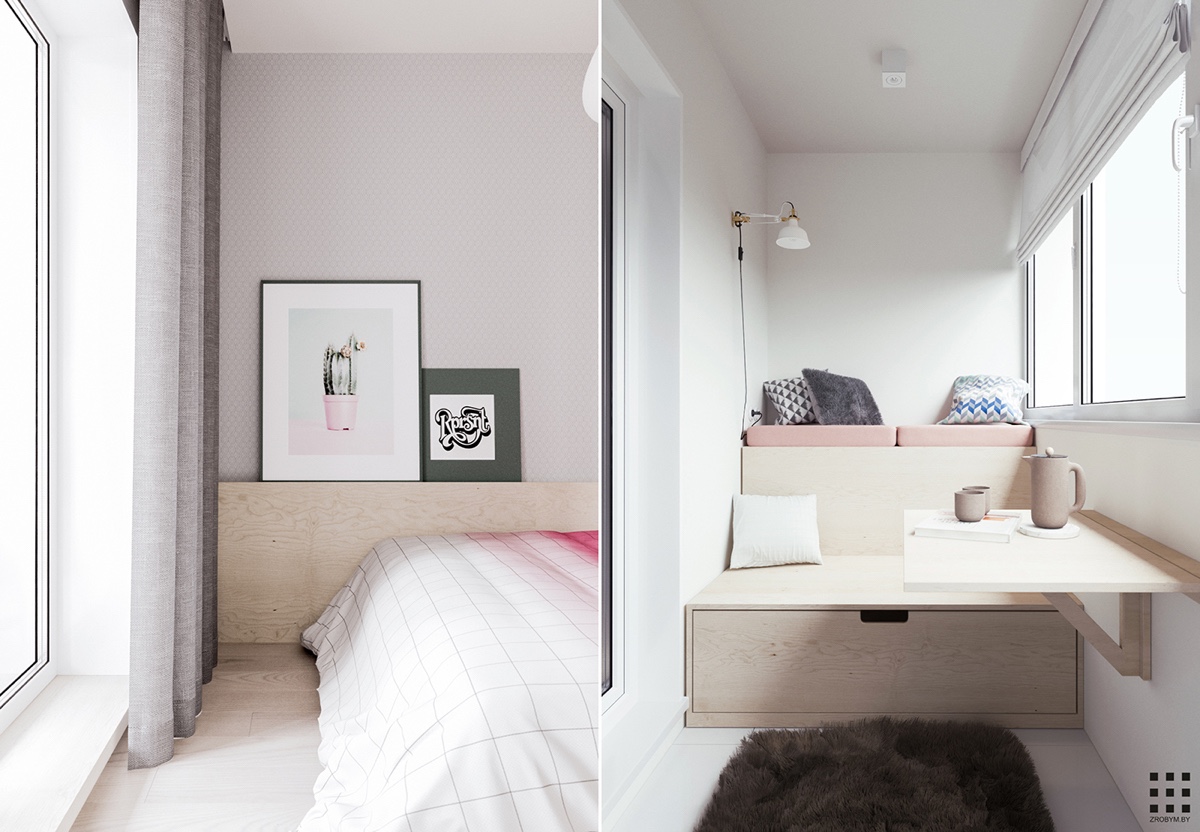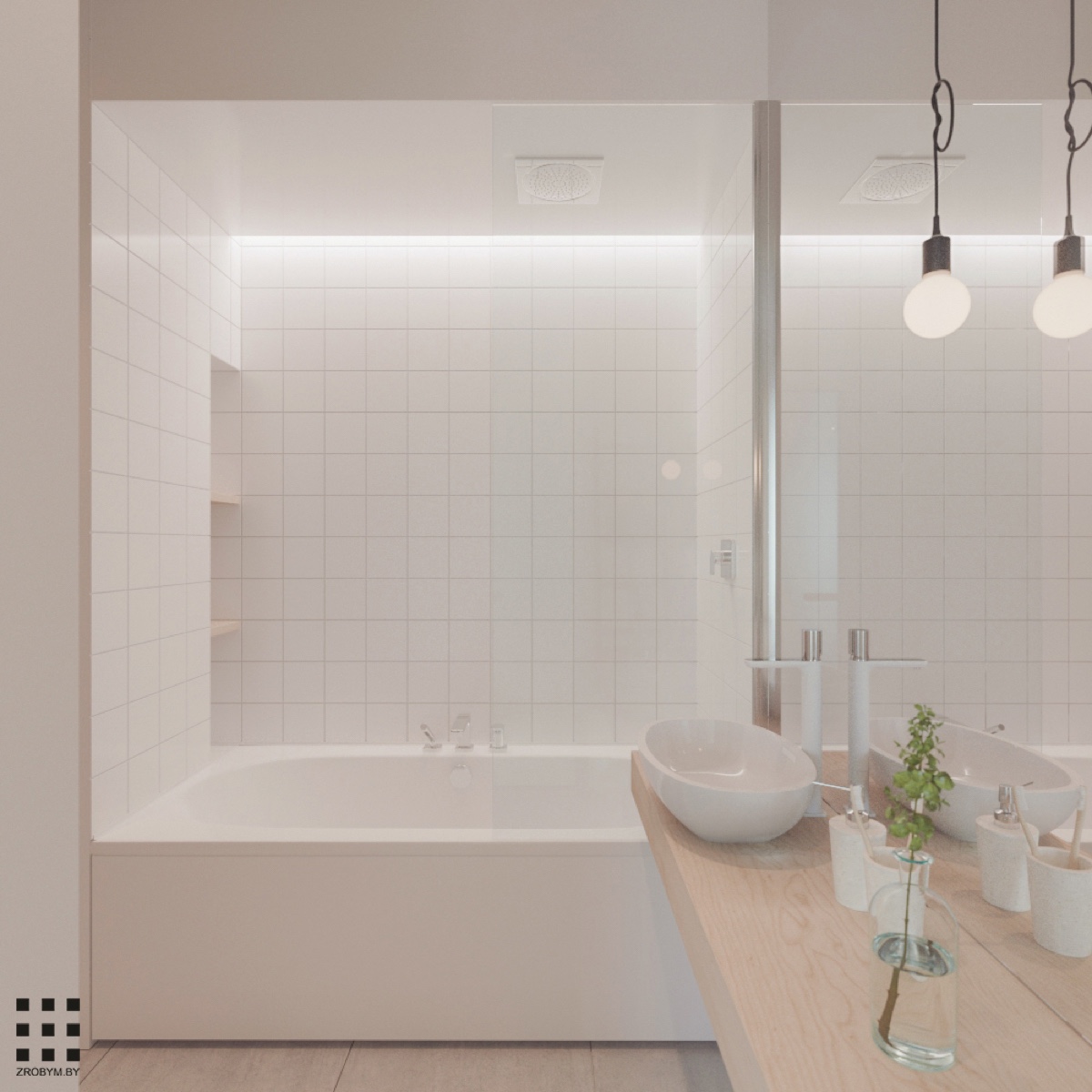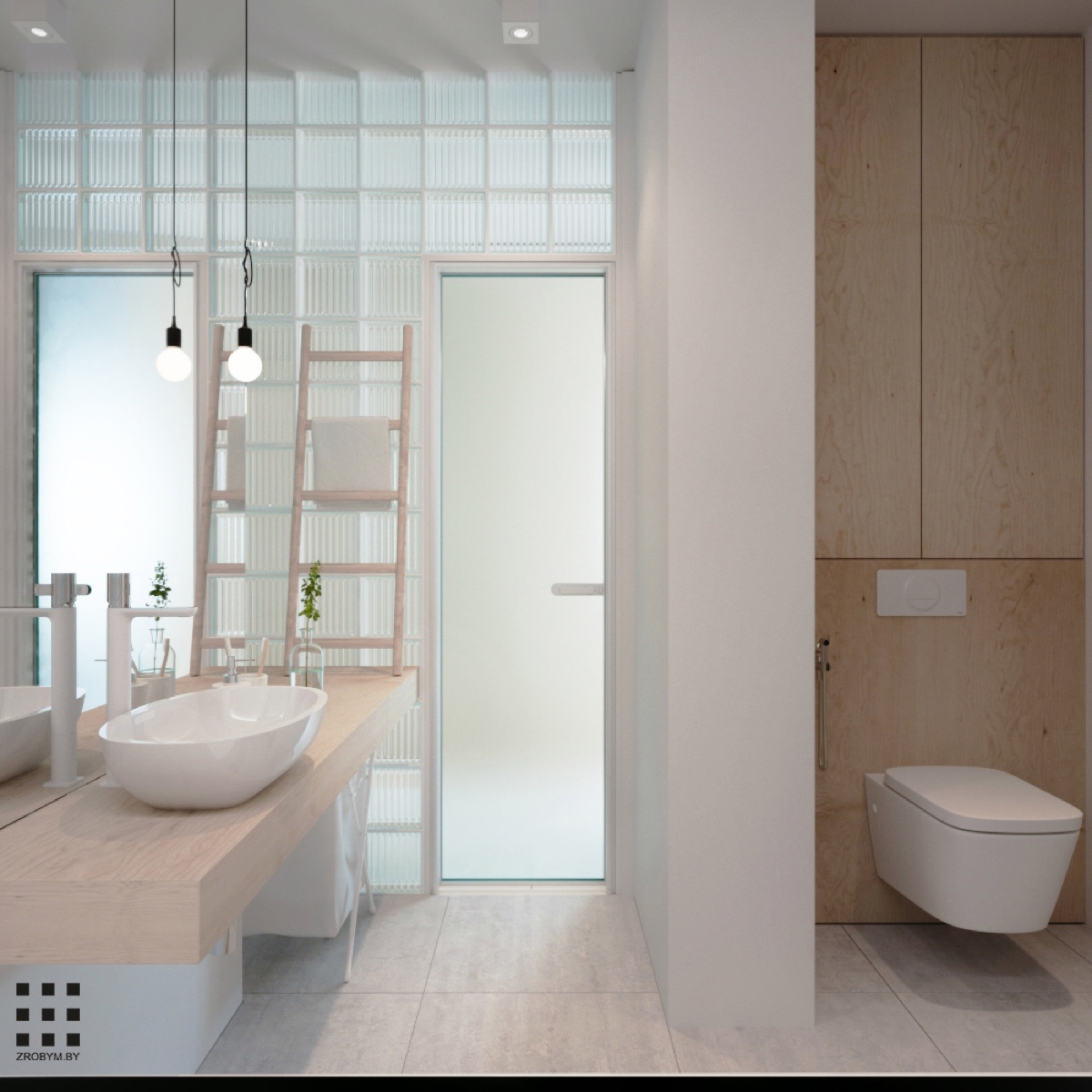 What do you think about this Scandinavian apartment design above? Let's change your previous flat design with the new one decorating ideas which will make your residence looks beautiful and awesome. Good luck!