Roohome.com – Finding the best concept for your home living is a must. Moreover, if you can apply this inspired minimalist single house design which is completed with contemporary interior and tips. This design will help you to solve your problem by following some helpful tips in it. Do not forget to see how the designer arranges the interior in every space of the single house. Are you ready to see this inspired single house? Let's check this out!
Minimalist Single House Design Beautified With Contemporary Interior And Features Designed by Landmak Architecture
This minimalist single house proudly designed by Landmak Architecture as an amazing interior designer. The designer finds the house needs something new and enchanting. Therefore, the designer combines contemporary interior and features all in one. Please take a look from the open living room below. The living room is designed modernly and beautifully by utilizing a natural sunlight and breeze from outside through two open doors. The designer creates two different sides for open doors in this living room. After receiving a lot of natural sunlight from outside, the designer paints all over the room with a shade of bright color which is suitable with the concept. Besides that, the designer also utilizes a contemporary home design perfectly.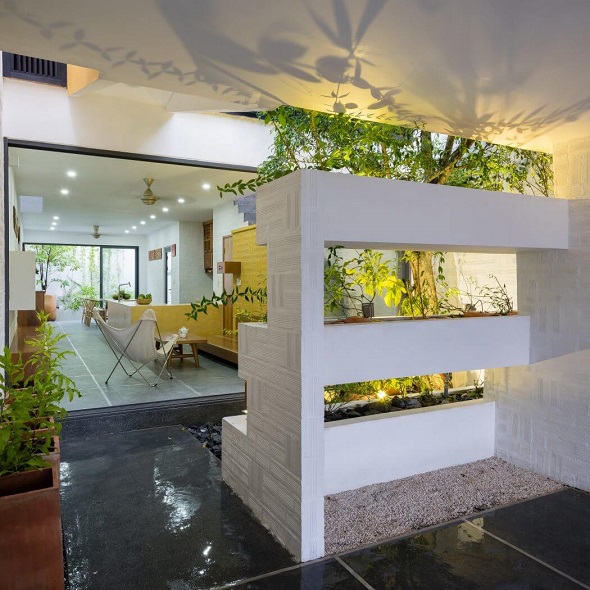 The combination of yellow and white are great. Because these colors will generate a bright sensation. Besides that, Yellow and white are suitable to be applied with contemporary features. The contemporary features consist of contemporaneous wooden furniture and accents. The wooden accents bring out coziness and calmness inside the living room. Meanwhile, some greeneries can be added near the living room in order to make the living room fresher and cleaner.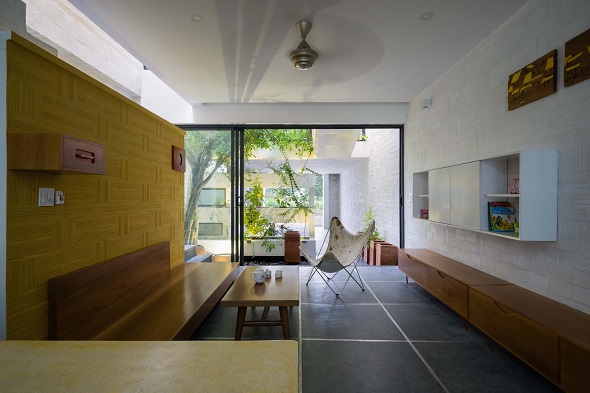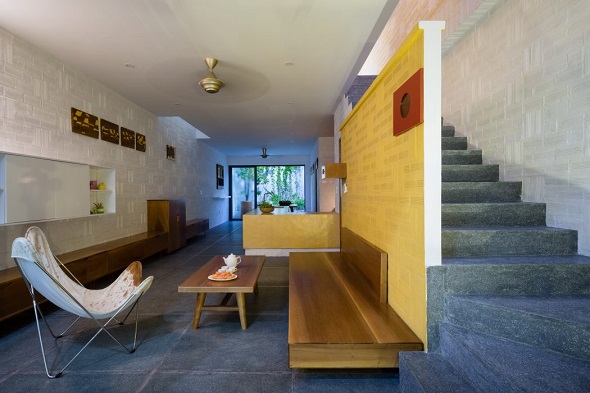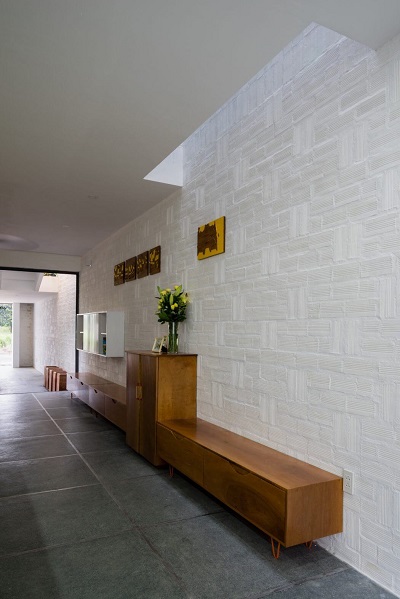 Modern Interior And Decoration Applied To Open Space In Single House Architecture
Another open space which is designed with an open space concept is a dining room. This is an inspired dining room because utilizing a natural view and sunlight from outside near the location. For those who like natural sensation and natural greeneries, you can follow Landmak Architecture's step in decorating the dining room. The designer uses a modern interior for a single house which is suitable for the dining room as well. A classic wooden dining table along with the chairs look suitable. You will not feel disappointed if you apply this minimalist single house design to your home living start from now on.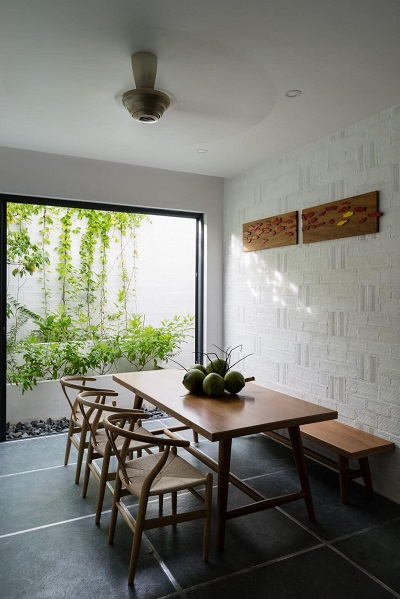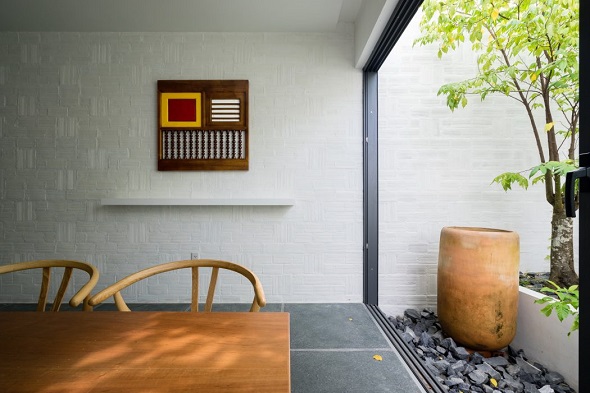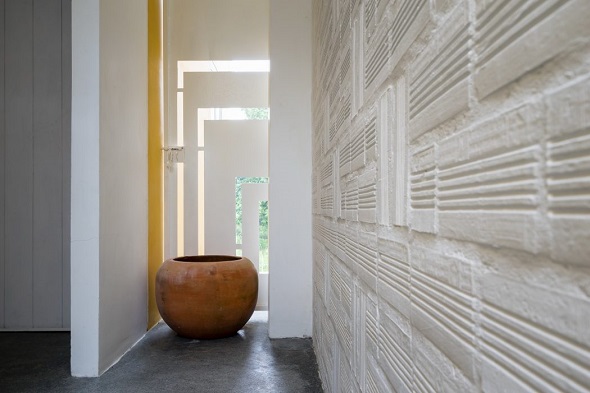 Combining Contemporary Interior And Wooden Accent Will Bring Out A Cozy Bedroom
Now, take a look the bedroom which is beautified with the combination between contemporary interior and wooden accents in it. The bedroom looks clear and luminous because of large open windows inside the bedroom. Talking about a window, the designer is really brilliant in utilizing the windows. Therefore, the wooden accents look very suitable in this bedroom. Besides that, the designer does not decorate much stuff but dominates a simple thing instead. What is waiting for? Just grab this design right now!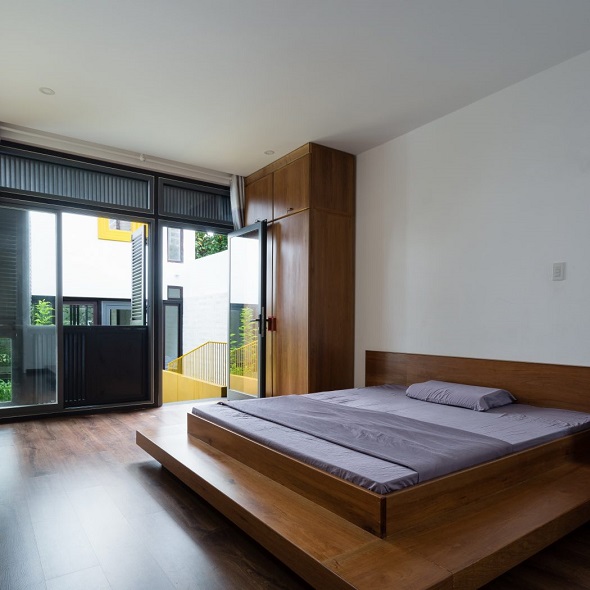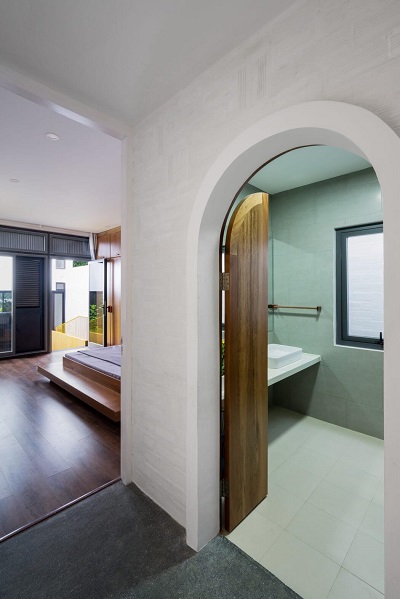 The minimalist single house design is your answer to help you. The concept will beautify your home living properly. If you want to see other home design ideas and tips, just visit and check here. Have a nice day!