Roohome.com – Surely you definitely want to arrange your room with perfect decor to bring a fabulous and fancy impression in it, right? But what kind of design that will you apply for your home? Do not worry, we will give you some advice to arrange your home become looks so perfect with a suitable design in it. What is it? Here, we have the best idea to create a luxury home design ideas that look awesome which decorated with perfect organization and decoration inside. The designer has been combined the design with modern and minimalist interior decor in it. Do not wait so long, let's take a look the luxury home interior design ideas down below.
Luxury Open Plan Living Room Design With Awesome Wall Decor
If you have a limited space especially for the living room. You should arrange it with an open plan concept design. A gray living room design ideas are one of the designs which very perfect. This luxury open plan living room design looks very different on the walls, here the designer tried to decorate part of the wall design with cute wall decor that looks very attractive with monochrome theme. In addition, the designer also makes a beautiful combination with tile wall texture wall with marble textured design which colored with dark gray color. Then, it also looks so perfect with a dark blue sofa in this luxury home interior design ideas.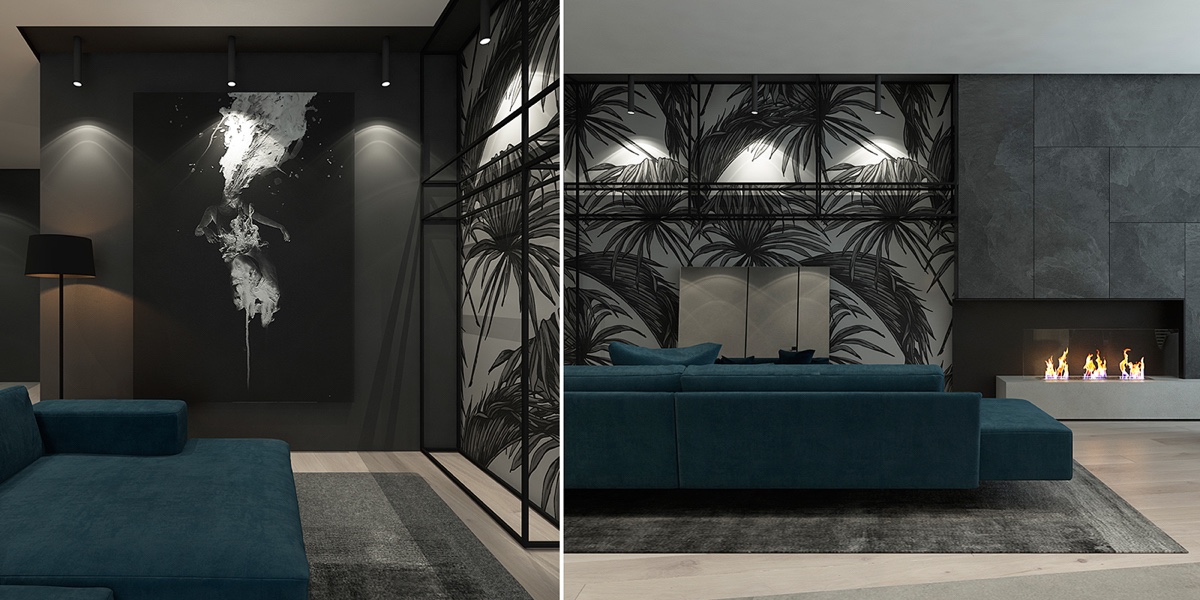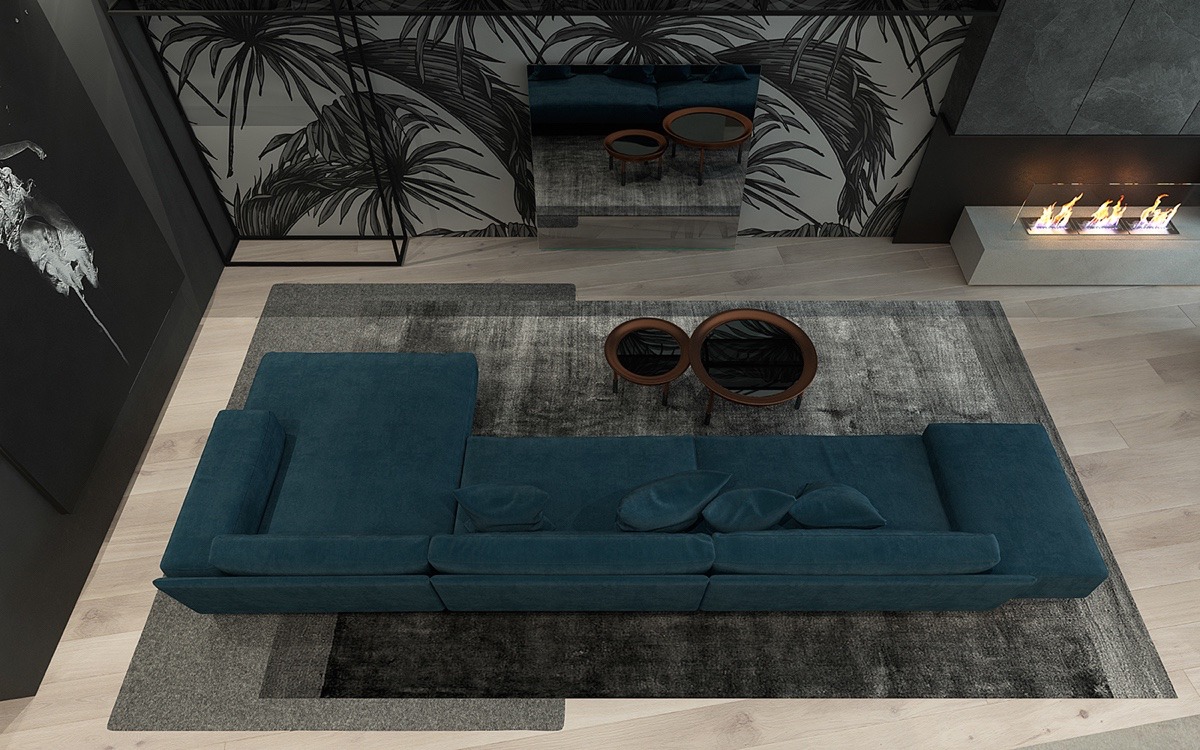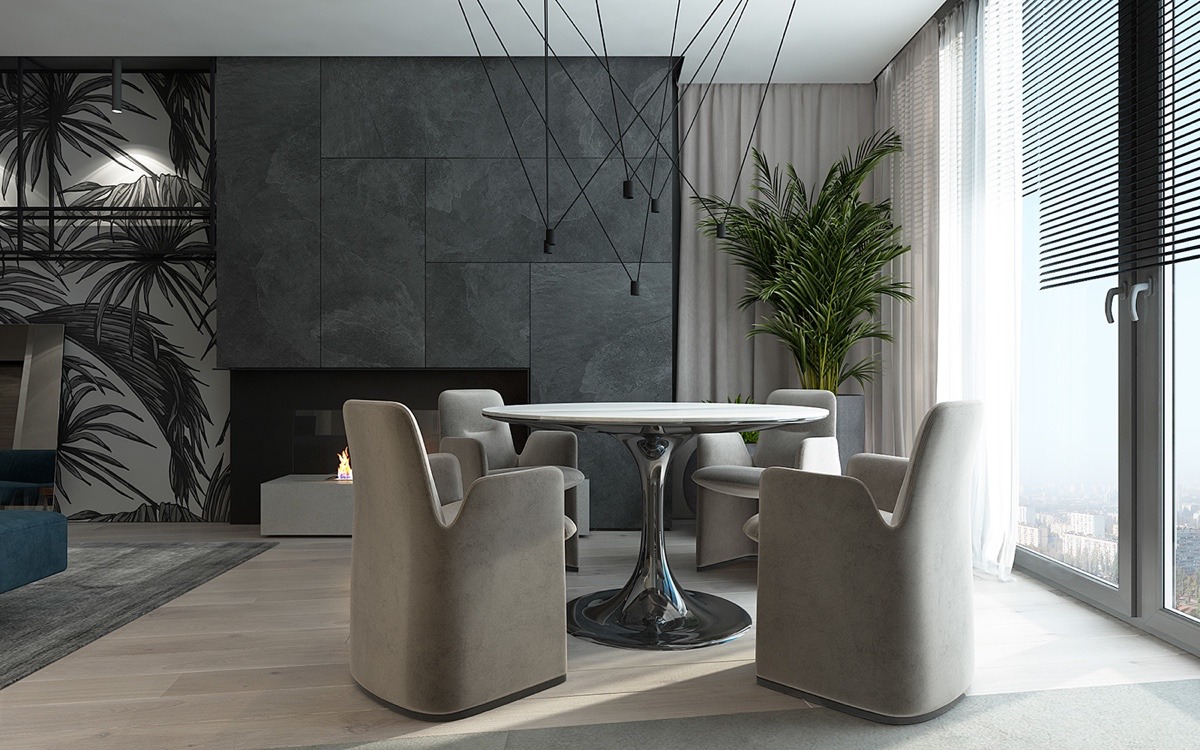 Luxury Gray Bedroom Design With Modern Interior Decor
Then for the part of a bedroom, you can make it look very different with a modern interior decor in it. This room design is intentionally made so perfect with a touch of gray made with bright colors. To further beautify this room, adjust an artwork to make it looks perfect. In this luxury home design ideas, the designer also put a simple gray rug that adorns this luxury gray bedroom design. This design looks very attractive and very suitable to be applied for the women or man room. Then, you can use a wooden accent for the flooring material.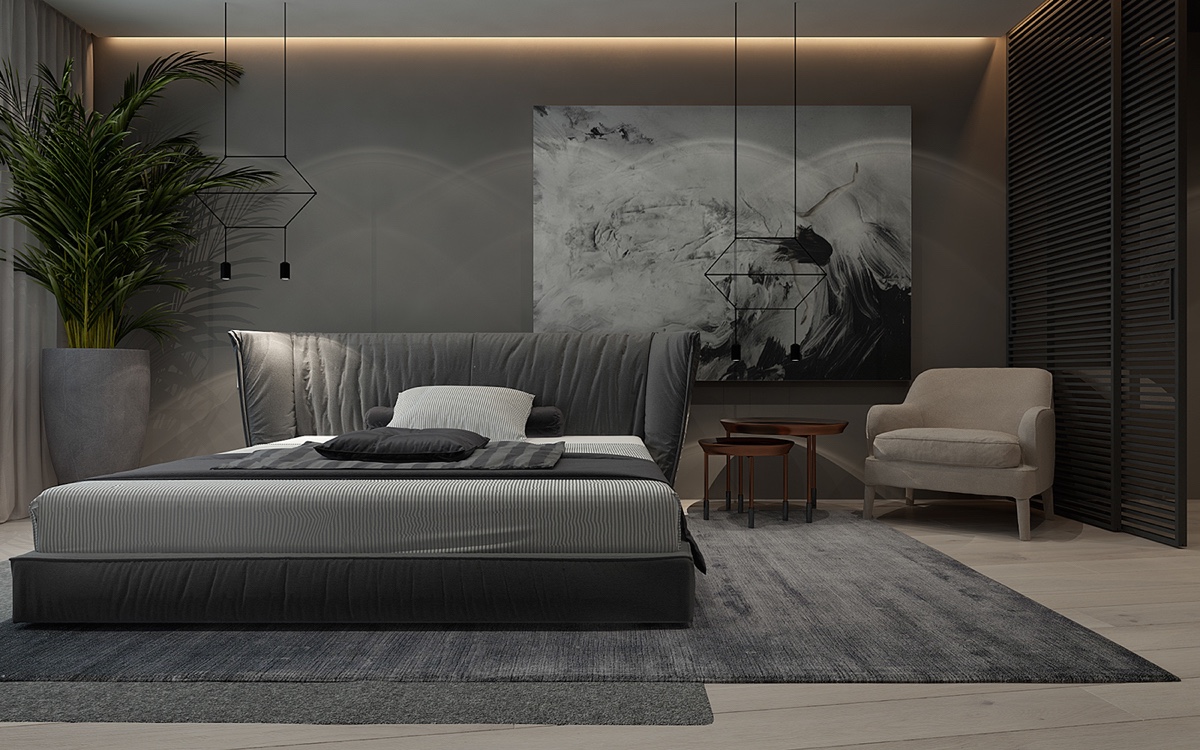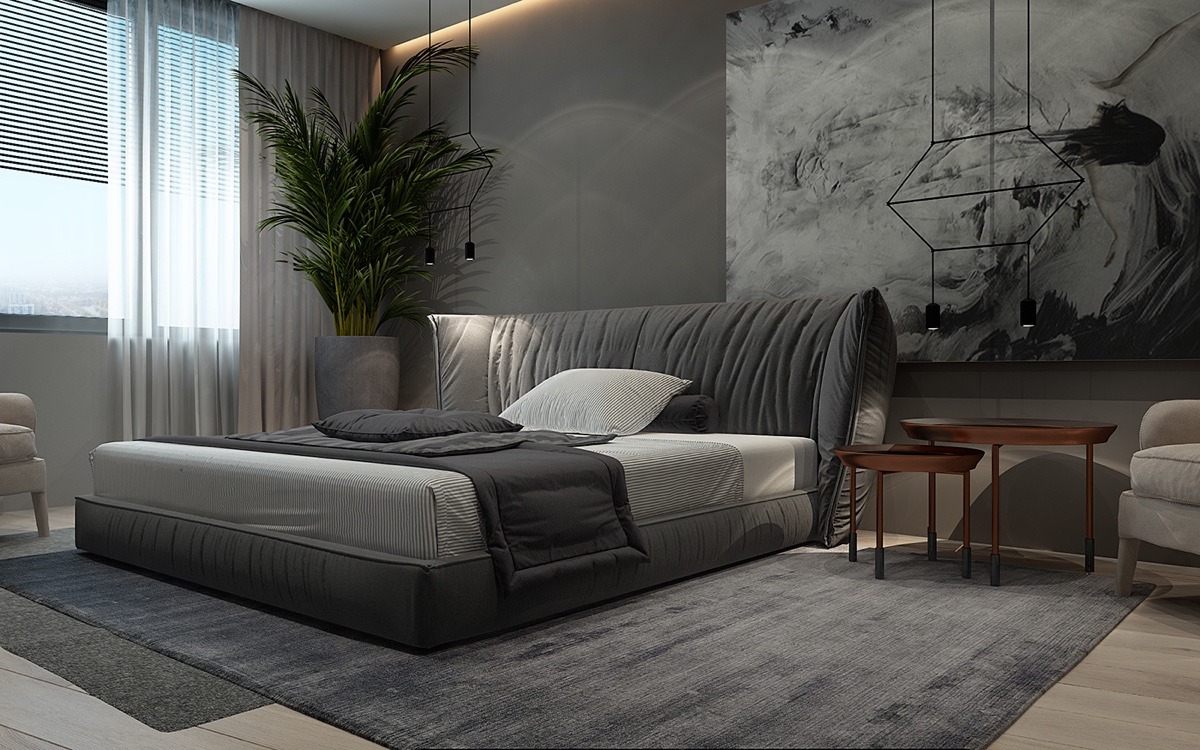 Luxury Bathroom Design Combined With a Minimalist Interior Decor
To arrange the bathroom, you should make this also more perfect and luxury with a gray marble or granite design as the feature wall or backsplash tile design which very support to your luxury bathroom design that combined with a minimalist interior decor. For you who like soaking, you may use a bathtub which has a cute model. Then, to bring out the luxurious look, you may add a mirror with a modern shaped design on the wall. Put any storage if it is needed to keep your toiletries. Make this design looks perfect with an awesome decoration in this luxury home interior design ideas.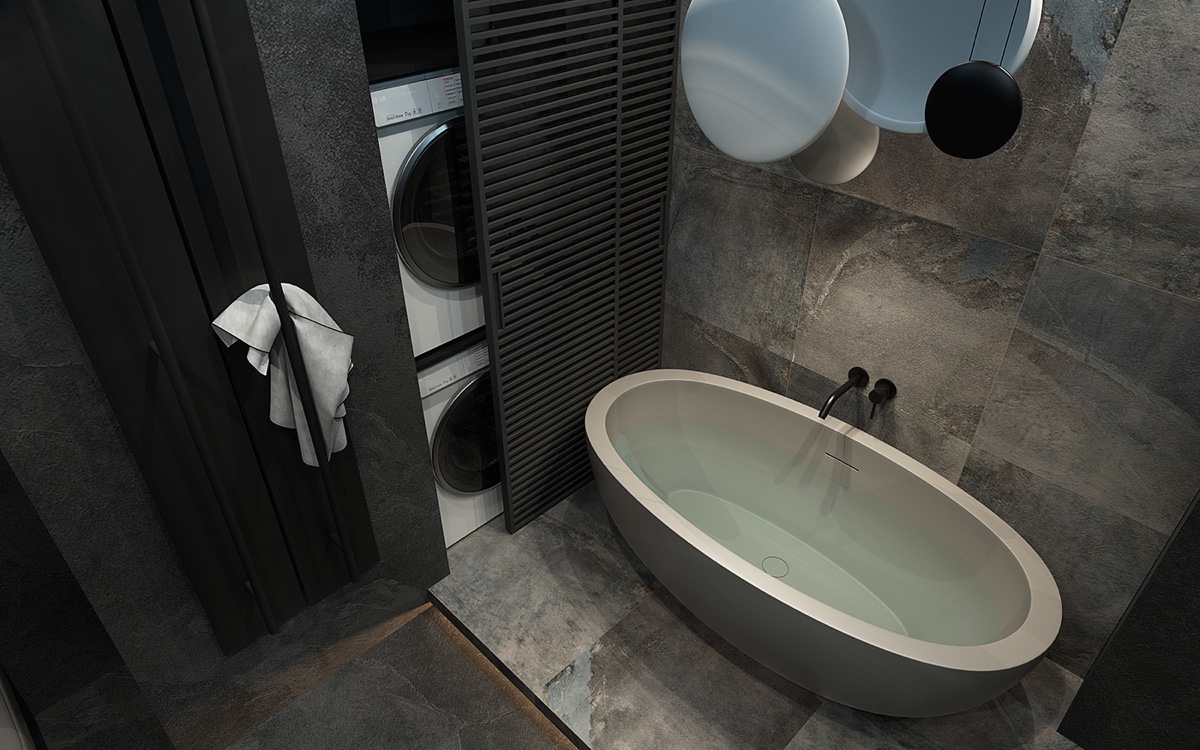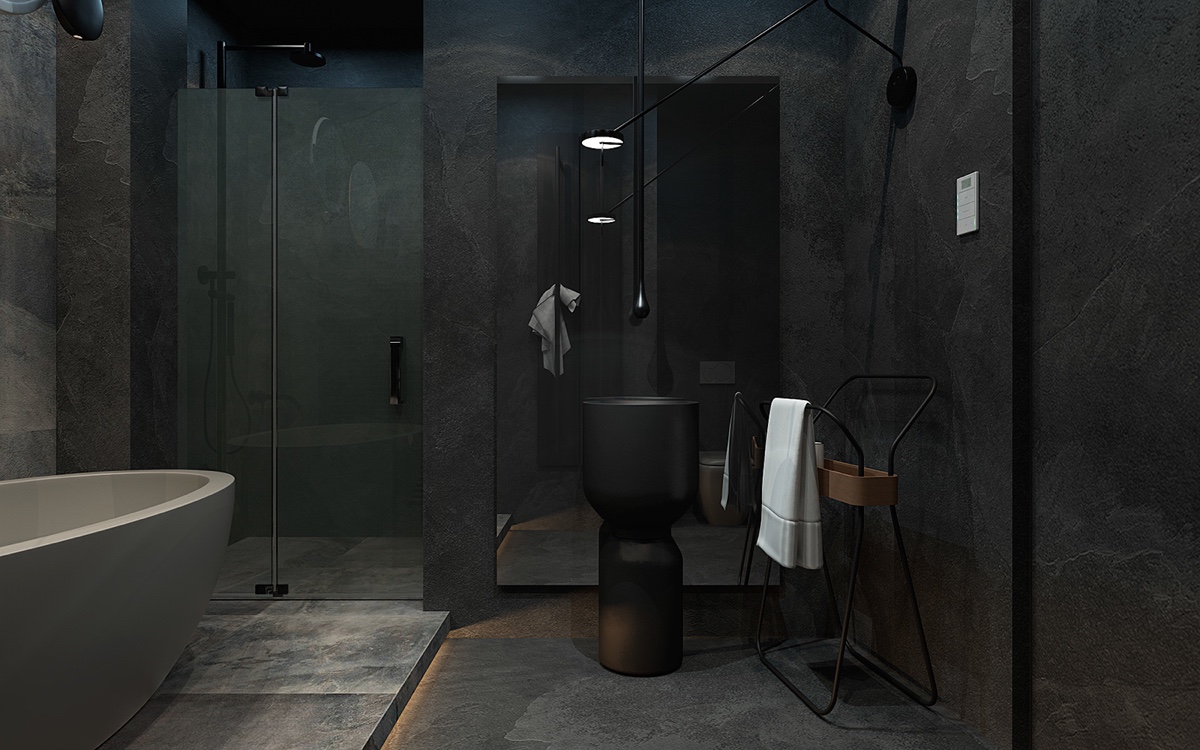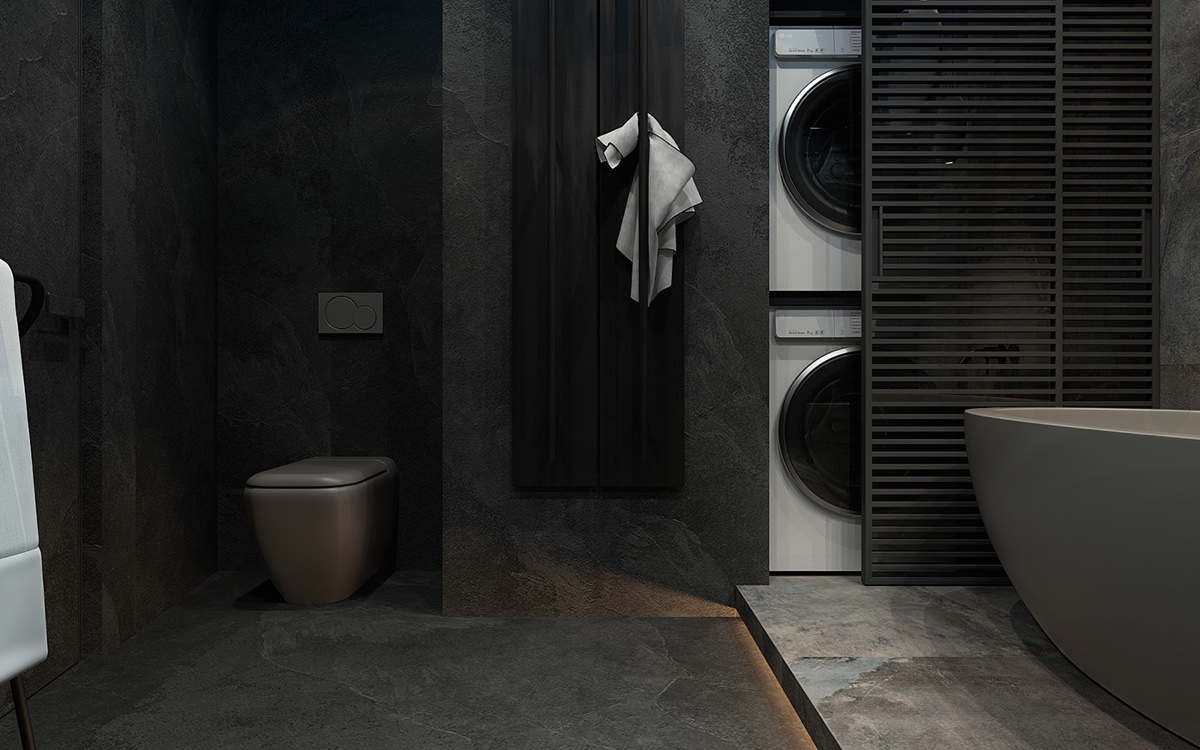 Would you like to apply this luxury home design ideas at home? Hurry up to follow every step that has been explained above. Good luck!