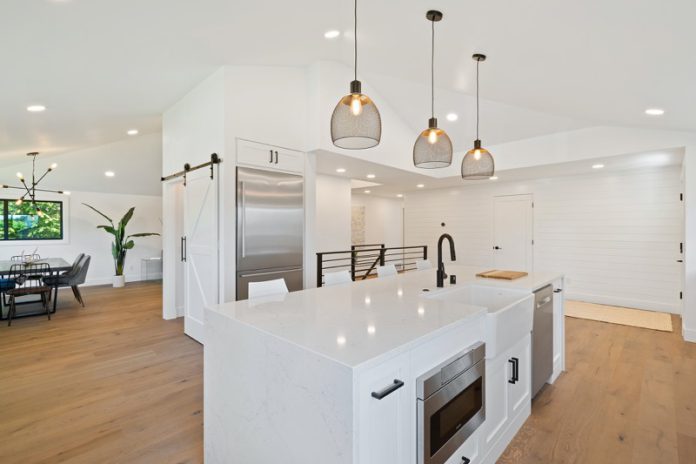 Kitchen renovation is indeed a challenging task because there are a lot of features that are involved in it. The kitchen is the most important place of any home because most people spend a lot of time every day cooking food for their loved ones in this place. The kitchen has an emotional connection and attachment for a lot of people who are residing in a particular home which is why they want to spend the most amount of time renovating their kitchen.
However, it can become hectic sometimes when they are trying to remodel their kitchen because it can be a long process that can make anyone tired. You don't have to worry about that anymore because we have got you covered today in this article like we always do.
In this article, we will discuss some tips and tricks for you so you will understand that the kitchen renovation does not have to be as painful as you might think. So, without any further wait let's have a look at the tips and tricks below.
Tips And Tricks For Kitchen Renovation In Your Home
Check out the easiest way to remodel and renovate the kitchen below without any hassle.
 1. Building A Full-Scale Model
Many people have a lot of confusion about whether a kitchen Island is going to work out for them or not and that is why they are always thinking about whether they should get it. The thing is that a kitchen Island can reduce the amount of traffic and the number of people who can stand in the kitchen at a particular time. That is why if you are confused then you should build a full-scale model for a kitchen island by using pieces of cardboard and live with it for a few days.
If you are comfortable enough then you should get a real kitchen Island installed in your kitchen which will last you a long time and it is a great kitchen remodeling tip for you we have in-store today!
 2. Installation Of Panels And Filler Strips
If you are about to get new cabinets in your kitchen but you want to keep your old refrigerator then you should make sure that you live in a space between the cabinets. If you do this then you will be able to replace your fridge easily with the bigger model of refrigerator later. Do this by the installation of filler strips of panels and then it will fill up the extra space in your kitchen and it will not look weird.
 3. Double Check All The Measurements
If you plan to keep your existing flooring and want to replace all the cabinets in your kitchen then you will have to deal with all the gaps between the old flooring and the new cabinets. So make sure that the total weight of the new cabinets is according to the width of the new ones that you are replacing them with and then there will be no more problem for you. You can also use molding to hide the smaller gaps.