Roohome.com – Every teenager has a different face. Automatically they have different characteristic and style. Here you can decide to create cool bedroom design for the teen. You have to be careful while choosing the bedroom design for them. It should be better if you know what is their favorite.
A teenager has their own way to make a cozy place for them. Some teenager may like the elegant and soft touch design in their space, but the other may like the whimsical and funky bedroom style. You have to make sure that everything's gonna be okay after they try their new bedroom.
In this article, we would like to give 3 bedroom design that your teen would love. You can choose which one is the design that fit with your children style. Do not make the wrong decision, It would be very boring for your teen to live in the awkward space all day.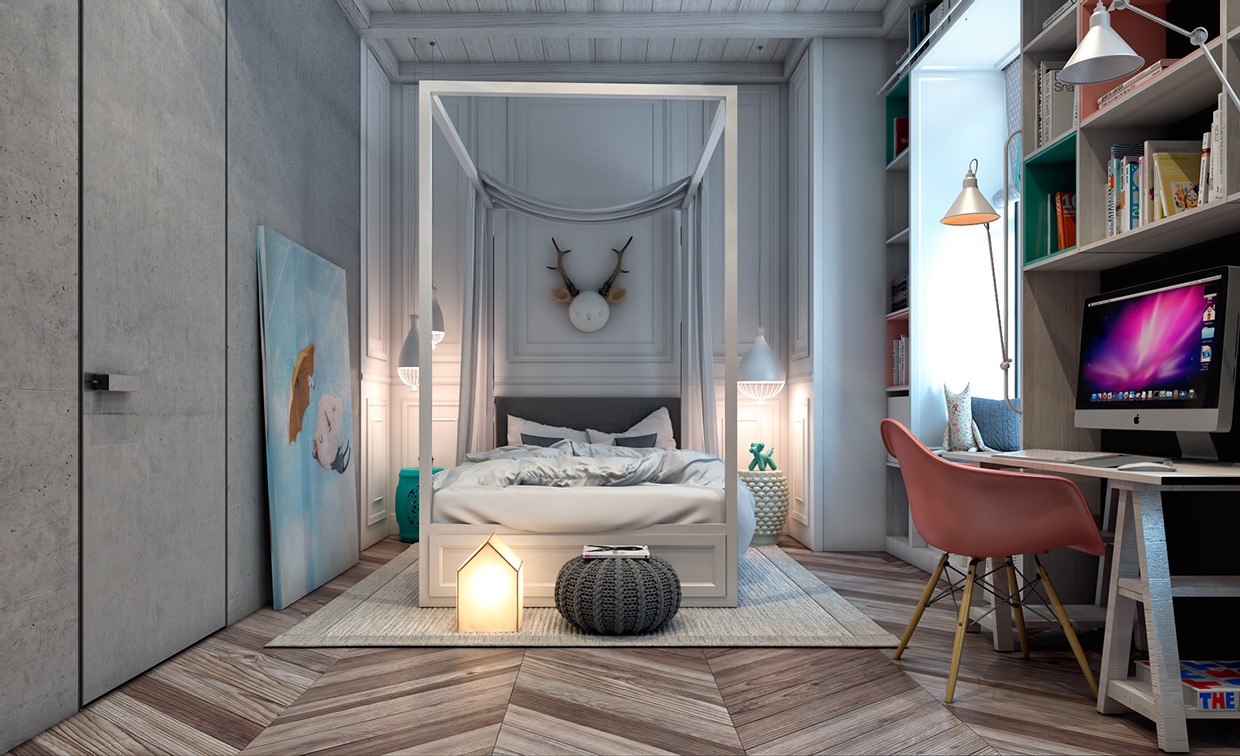 The first one comes from Mary Ermilova, She gives dark feels with the sophisticated accents that will fertilize the teens during the rest. A massive canopy bed would help your teen to get the sweet dream and late in the mornings and every weekend. You can put the night lamp for lighting during their sleep, so they can still get the productivity of sleep.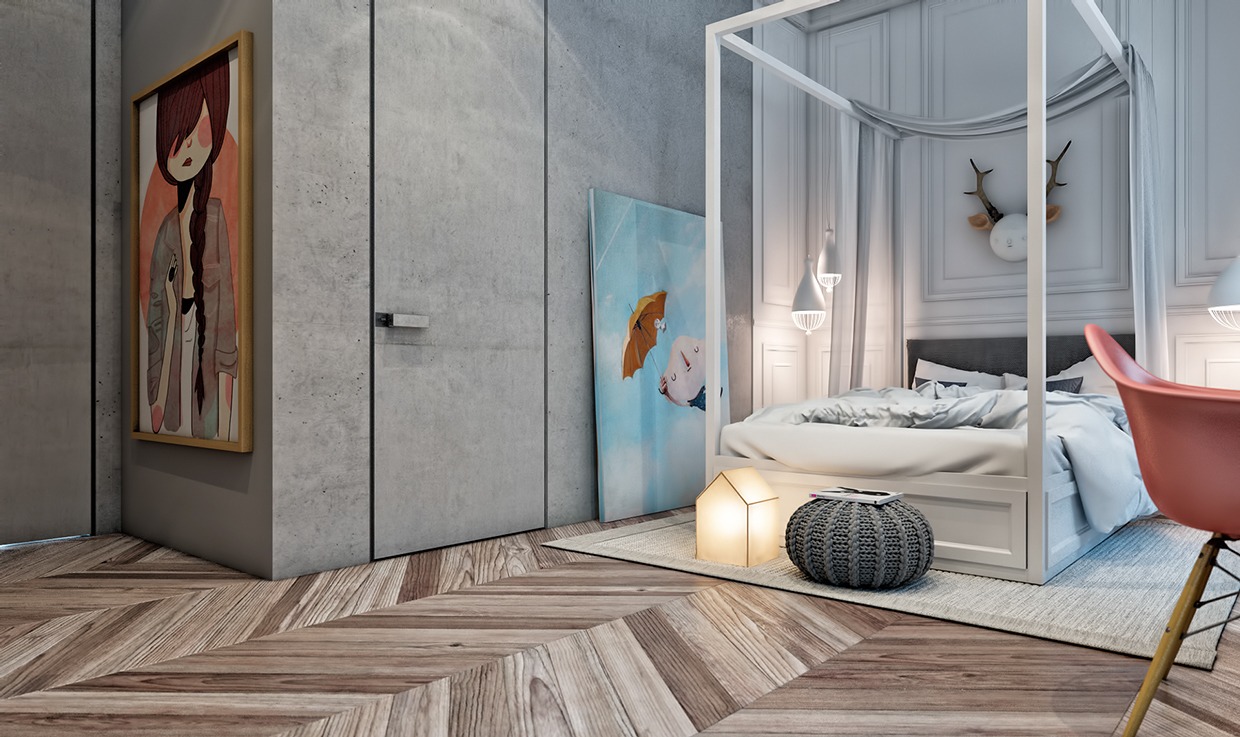 Some teenagers are confusing while choosing the decoration in their space. Putting some unique and cute paint is perfect to beautify their wall. It is a great application to get their interest and attention. The abstract pattern on the floor is a little bit soft and warm. They would love it.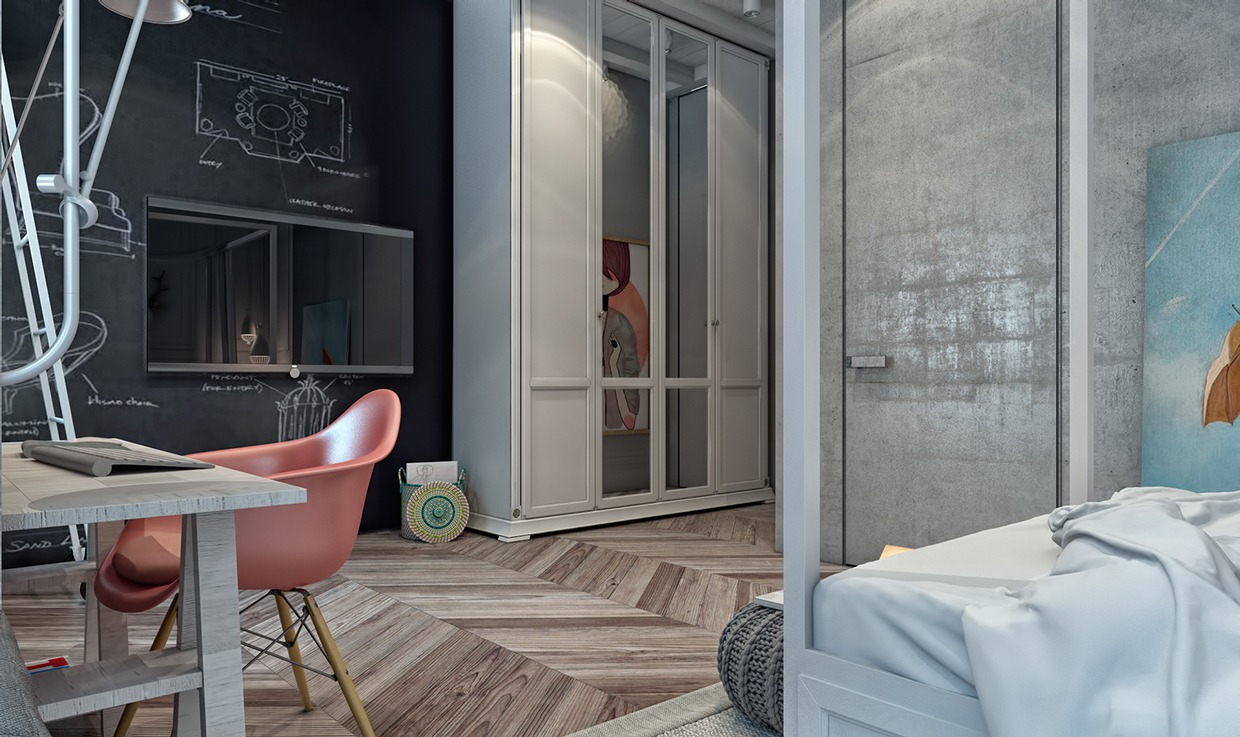 Do not forget to make a private space for learning or enjoying the holiday. You have to put exciting learning table to motivate them.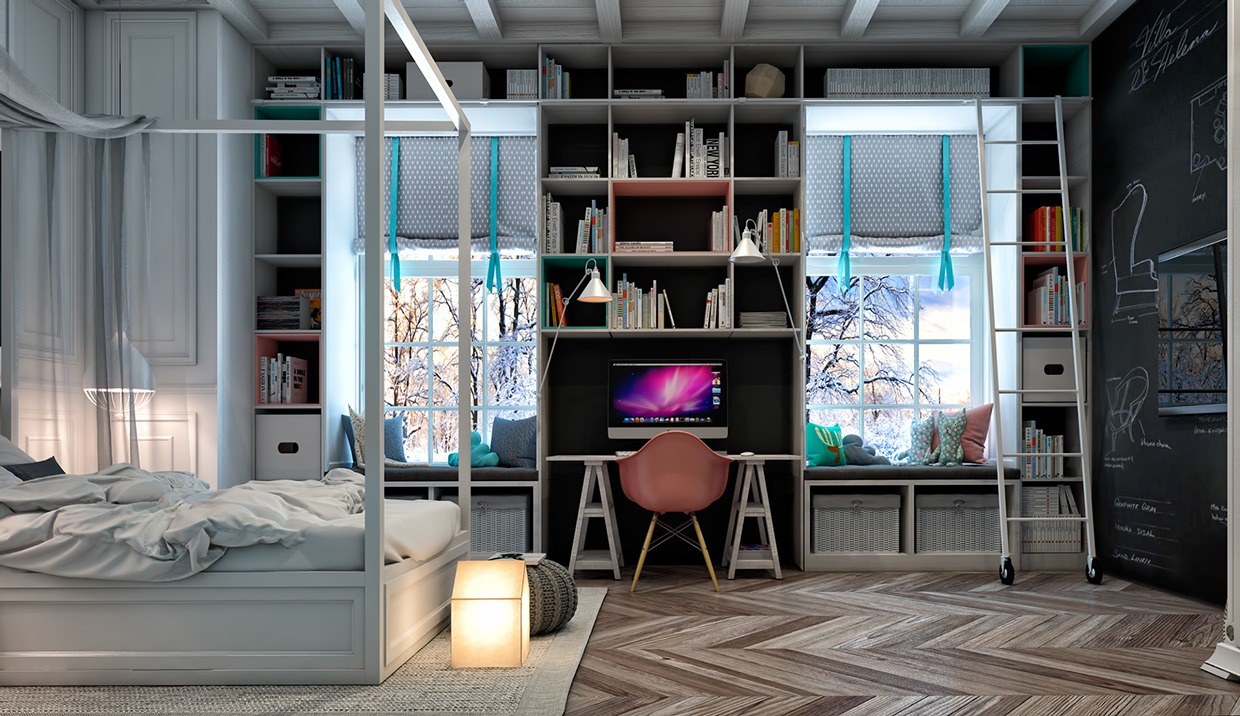 If you want to make a comfortable learning space, you can make mini library there. You have to choose a modern cabinet for them. It is more interesting rather than classic table design.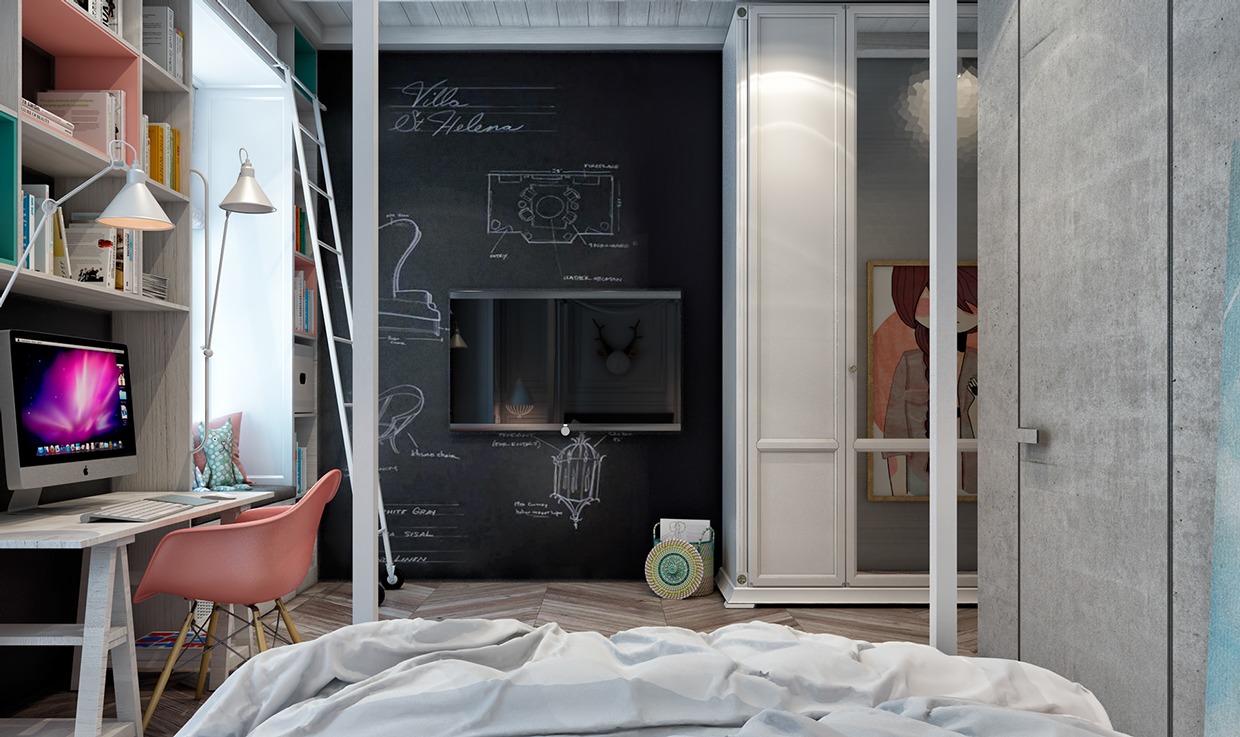 How awesome the chalkboard decoration! You have to be careful while making a teenager's room. They are in a moody phase actually. You need a little bit of creativity to realize a cozy place for them.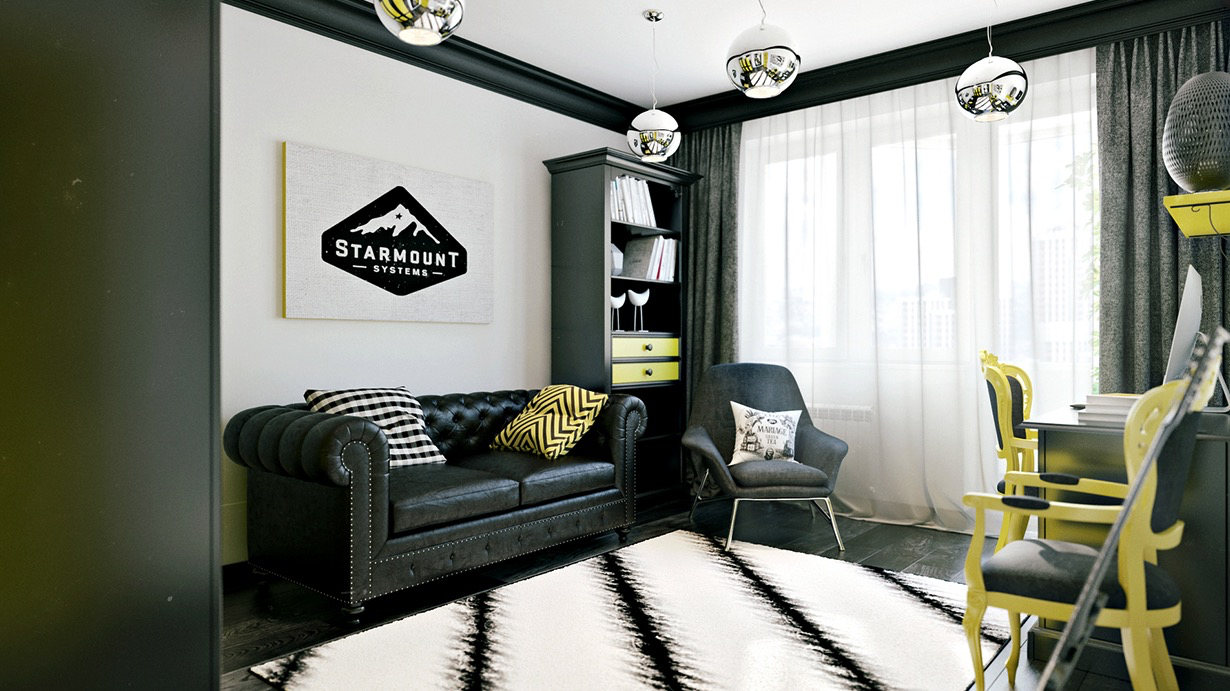 The second cool bedroom design comes from Pavel Vetrov. You can see the bright color and the dark in one space. But, they actually really nice combination right? Some people never realize that black and yellow would be a great couple.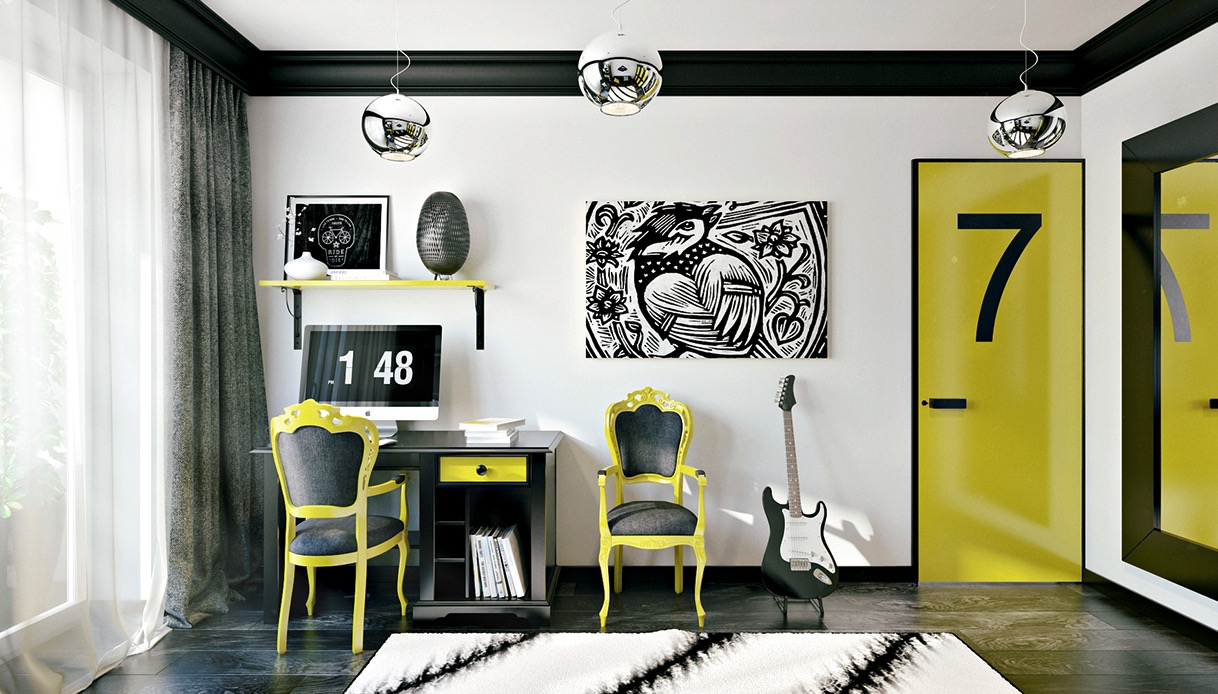 Some research says that most of the man do not like the bright color. But in this bedroom with black and yellow shades would be a different story. It is masculine and cool design for men.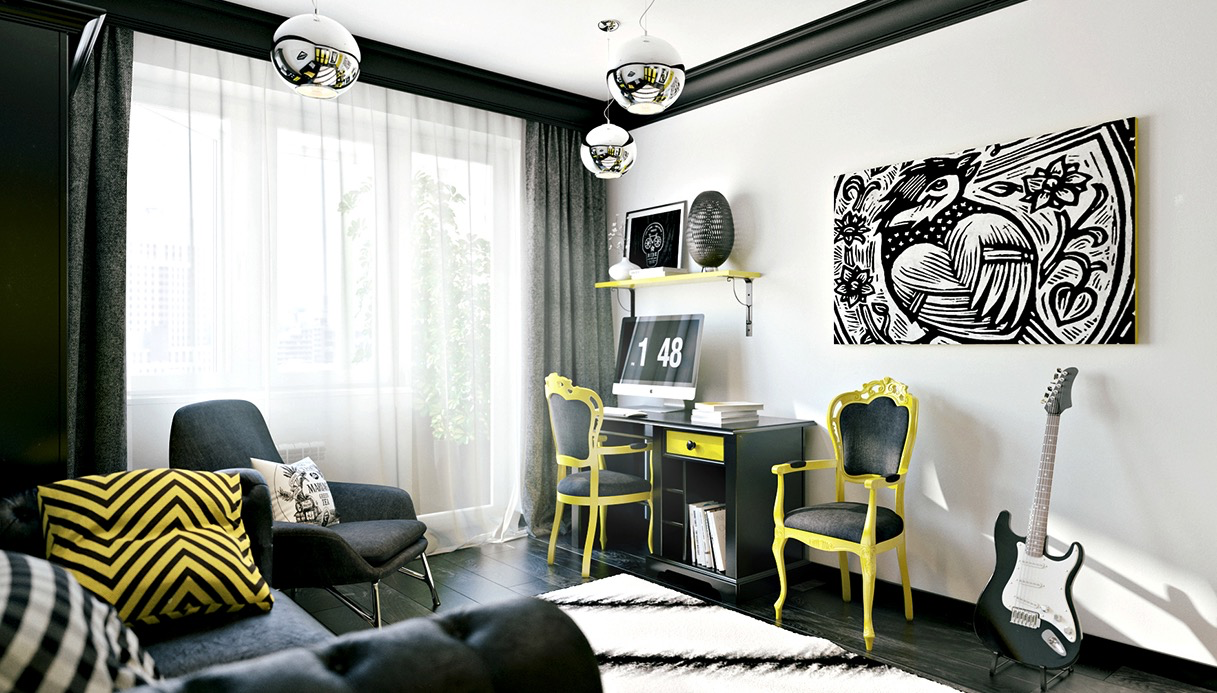 You can use the modern furniture with the abstract wall decoration. But, you have to make it still comfortable for a long time.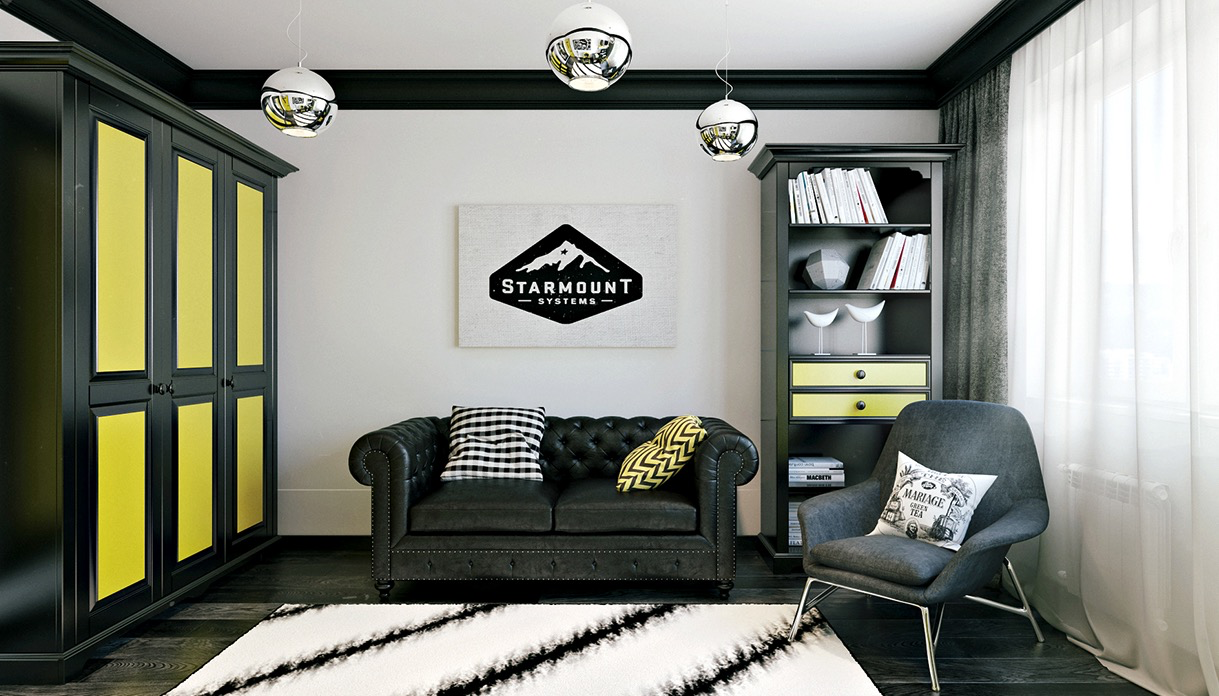 How simple this room! The Gorgeous black sofa would be perfect for talking each other.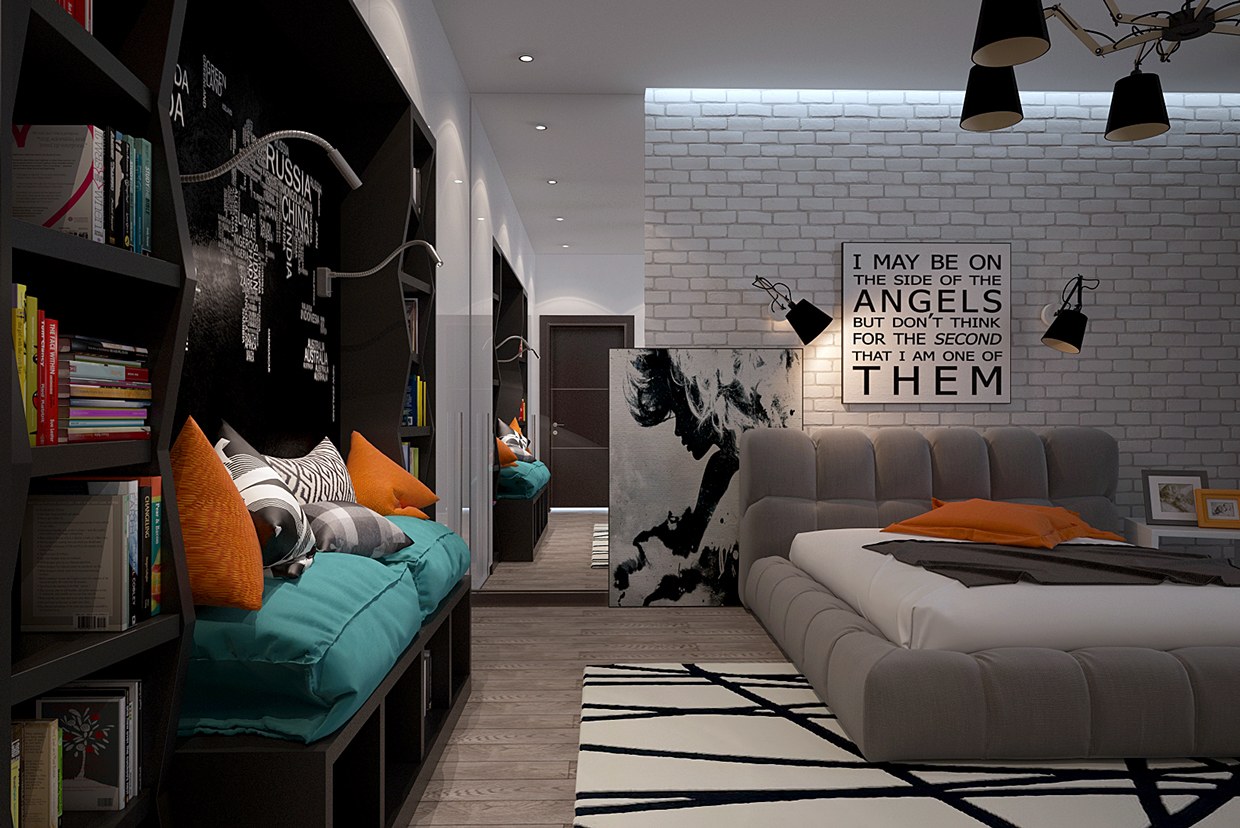 The last one comes from  Mary Ermilova, She visualizes the stylish bedroom with a soft touch and little bit of artistic shades. The dark shades that compare with the bright orange are pleasant for rest.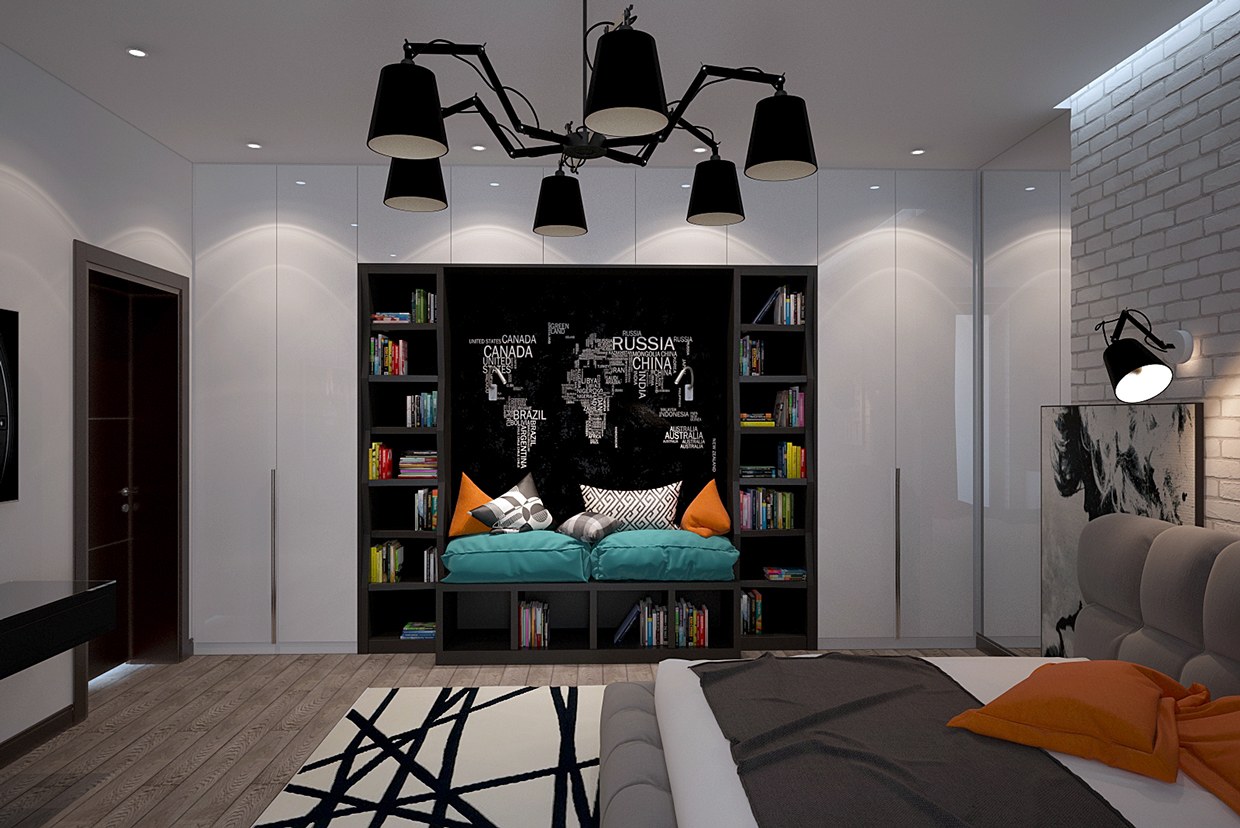 Making a versatile cabinet with the other funky decoration is the way to make it more charming.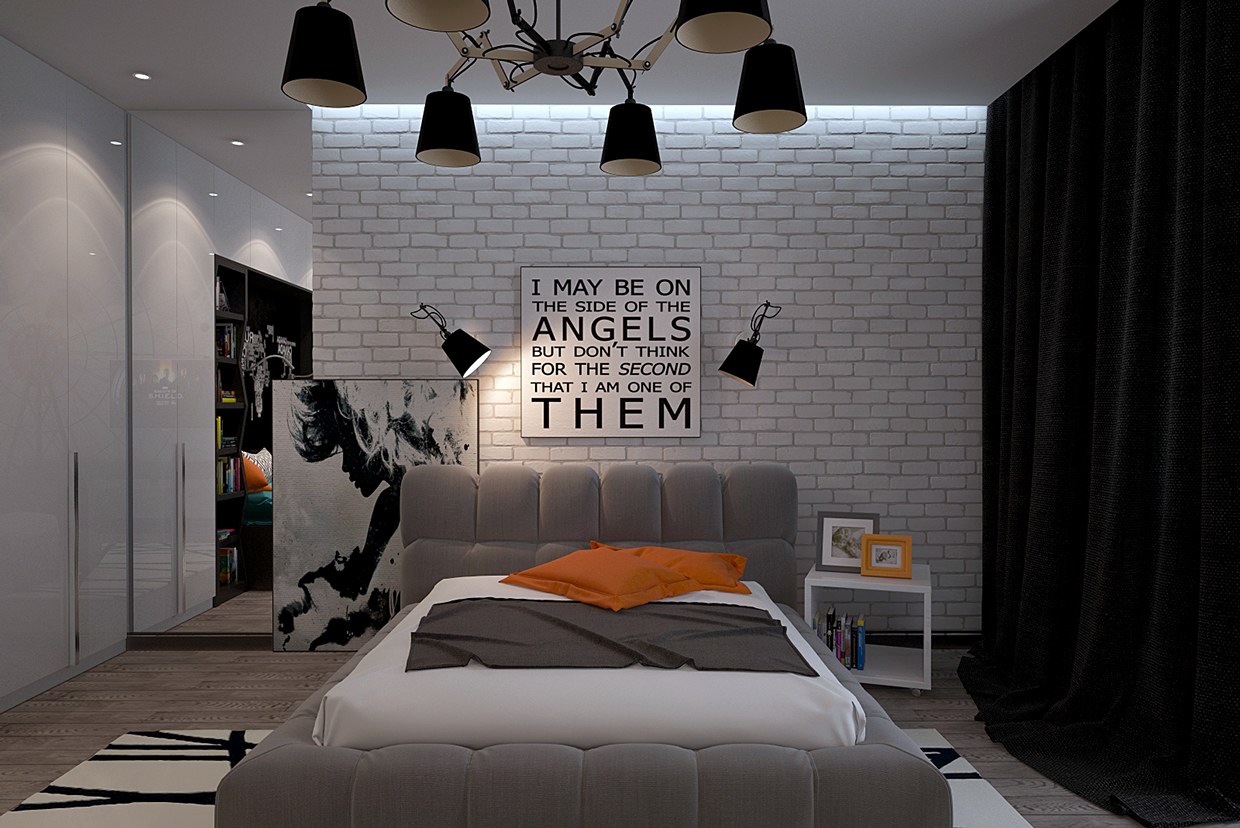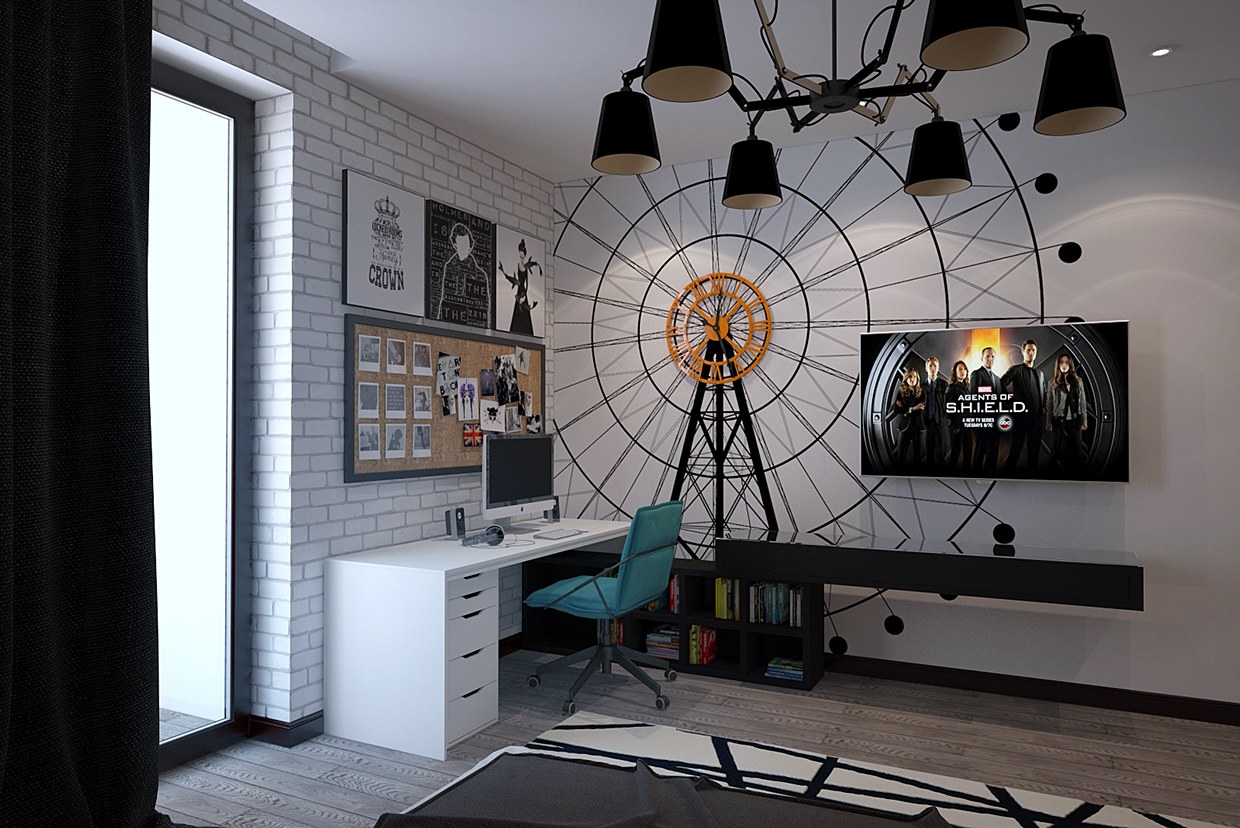 The brick wall with the awesome wallpaper is not too bad to decorate it. It would be cool bedroom design for teen ever.