Roohome.com – Creating an amazing space where anyone would be lucky to lay all day and spend a few hours is one of the hardest challenges. Creative living room designs below may you follow for a good view at home. You have to do all the right thing with the high creativity. Combining some element and concept is a great option that you can do.
It would be better if you analyze the area for your living room. After that, you can choose which one is the suitable design for realizing a creative living room design. Do not be afraid, we provide any kind of the living room with different size.
Some famous designers making a different style of living room that would anyone love. But, you have to know that everyone had different style while creating the comfortable space. Deciding the common design would be perfect to handle it.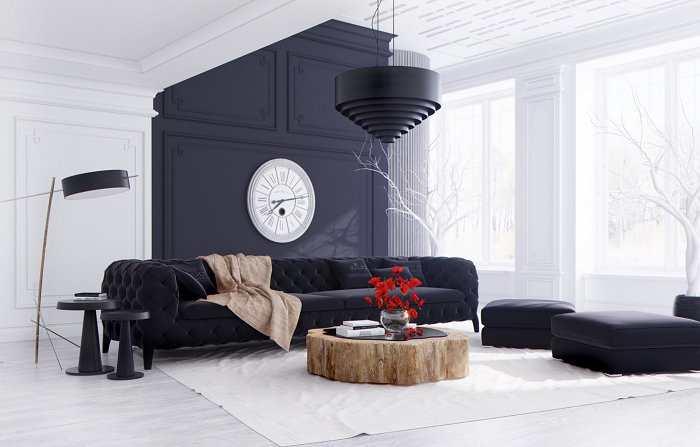 The first living room design is dominated with black and white shades. It is luxurious design in the small space. The open and large accents which apply here is the best option. The modern black sofa that extends into this space makes anyone who sees it wants to sit and lie down. The small coffee table from a piece of wood looks artistic.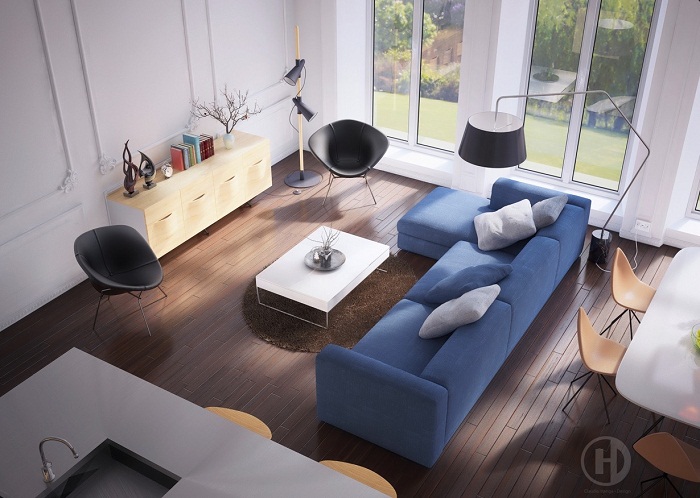 The second living room is dominated by the soft touch and dark shades. Both of them are working in harmony. The big screen view from the window is so cool and imaginative. All neutral color surprised by the blue sofa which stands in the middle. The designer uses the brown floor that would create the warm atmosphere.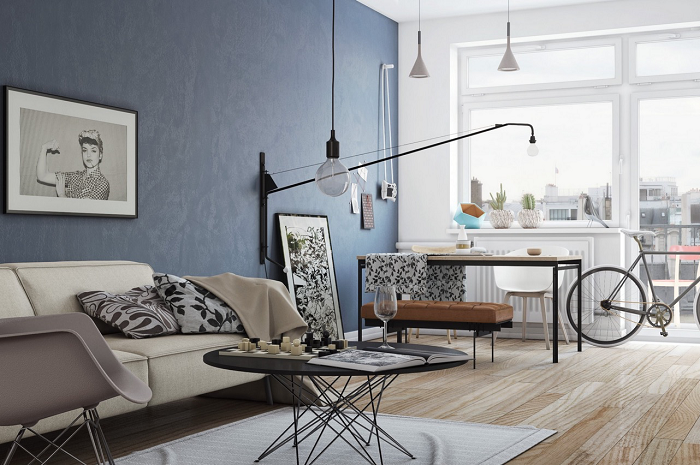 The third creative living room design is perfect for a young couple. It looks simple and stylish with the funky decoration. Unique lamp decoration would help you to create a vintage style in this charming living space.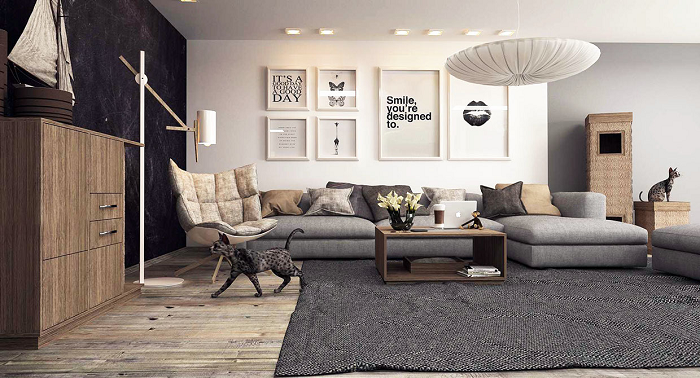 The old-fashioned style is also suitable for your living space. You only need to modify it with the other element that can make it looks real. For example, you can put some wall decoration and a unique lamp would be nice.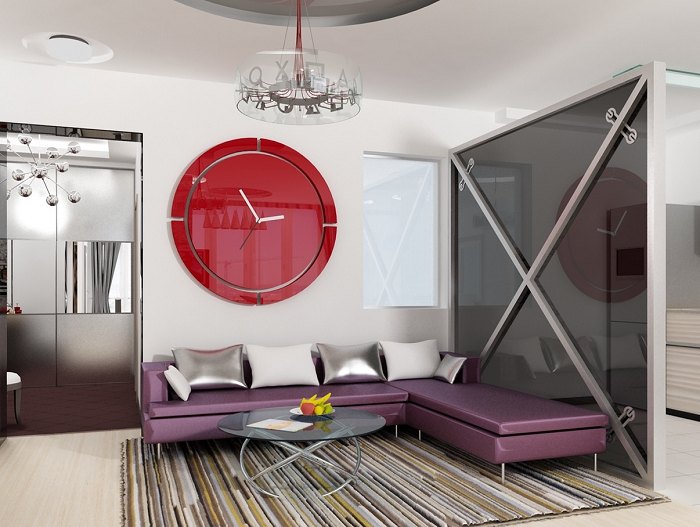 Creating colorful living room by a purple and red color is also great for welcoming guest. The elegant design that is very beautiful in this space would make anyone love. You have to be brave when you want to apply the bright color here. You can follow the designer that apply the large clock with the red color but still looks elegant and luxury.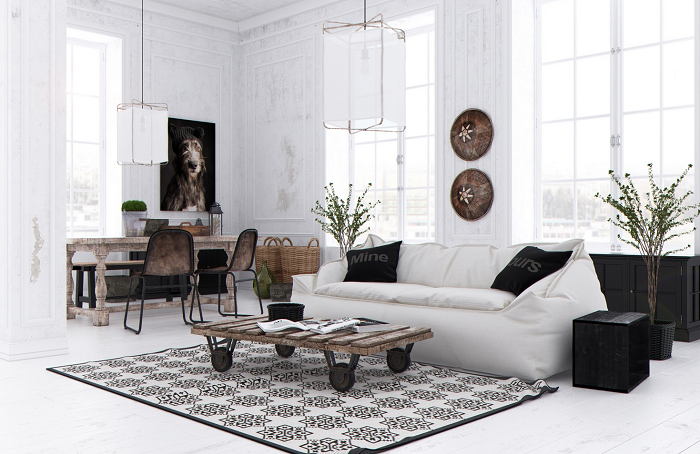 The designer got the inspiration from strong white color and use natural light. A white addict would love this white living space. It is very clean and cool and you might feel like you're literally on a cloud. The simple carpet with black and white pattern beautify this small space. Take a look at this unique table design that equipped with wheels, it is very helpful to move it.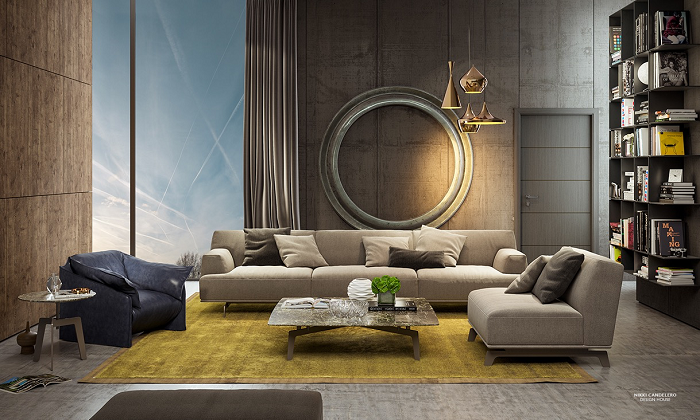 The dark shade is creating a quiet and warm atmosphere. It should be better if you give a little bit of bright color whether on the carpet or in the sofa.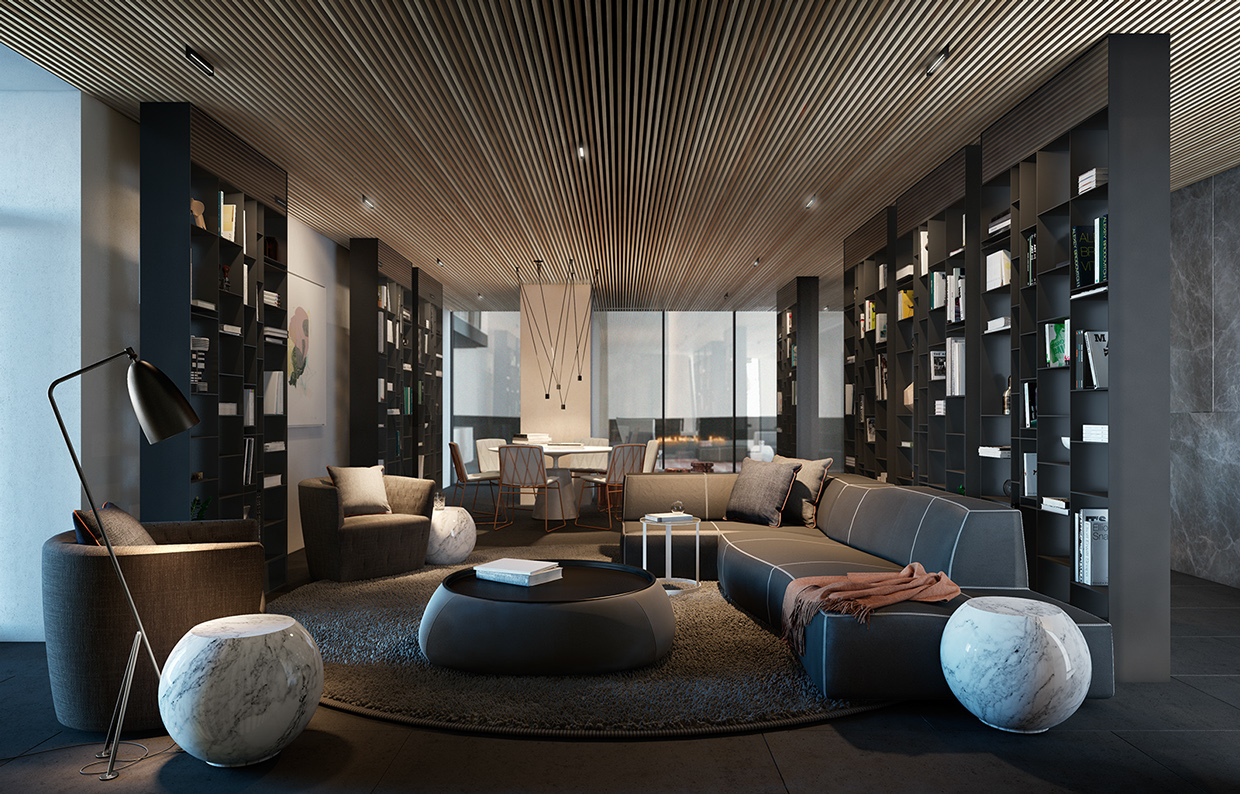 The last creative living room design comes from Steve Brown, It is also dark living room concept. Lighting arrangement is minimalist and dim. But, This space will make you comfortable to linger when talking or resting.