Roohome.com – Do you want to apply your kitchen design ideas with a trendy decor in it? Here we provide an inspiration for gorgeous design for your kitchen to look more beautiful and extraordinary. Sure you really want your kitchen design to look modern style, for that you have to look at some of the following design so that your kitchen better. The designs below gives inspiration ranging from the use of white and gray color as well as the concept of the perfect decoration. For it try to look the following designs, who knows you will interest with this interior kitchen design ideas.
Contemporary Gray Kitchen Design Which Arrange With a Wooden Plank
First, you can try applying this design that will bring a luxury of your design. You can use black or gray concept decor that very perfect to your interior kitchen design ideas. Do not forget adds wooden ornament as the main decoration, you might use for your floor or the cabinets. If you want, you may use a wooden plank as a decoration in your kitchen decor. This will give the effect of a cool and more natural. To give the impression that the present moment, you can use the lights as a single pendant light that will adorn the beauty to your contemporary gray kitchen design.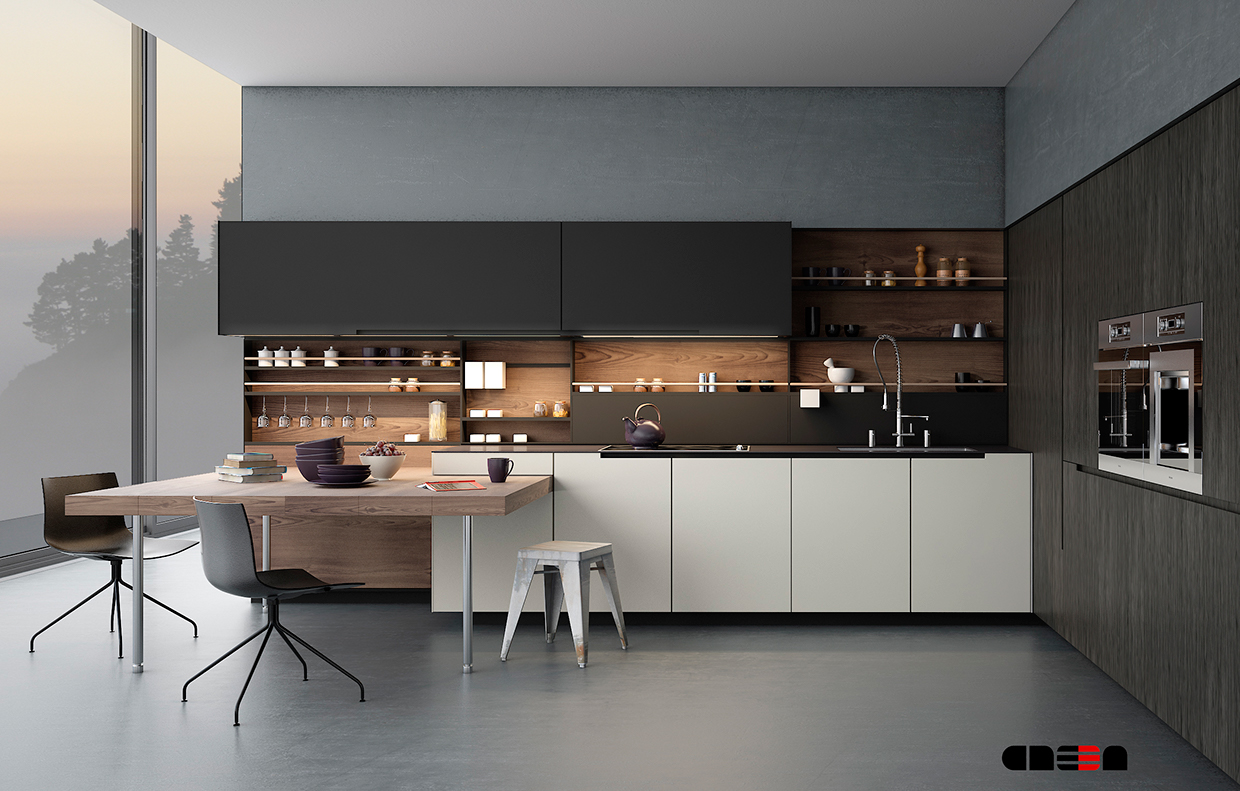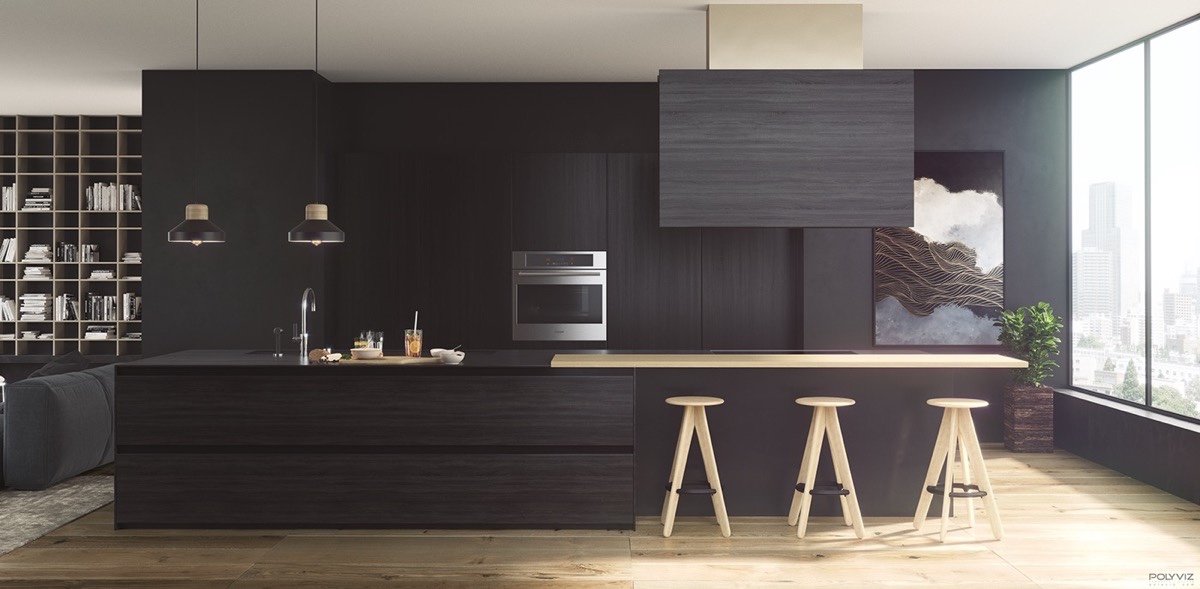 Luxury White Kitchen Decor With Perfect Organization In It
Make decorations of your kitchen design ideas with a perfect organization that you can make for the backsplash or floor in your kitchen. Also please complete your kitchen with a modern bar with wooden chairs for the dining room which has a perfect color. And most importantly the concept of white color in this luxury white kitchen decor should be the main color that stands out. Then you can decorate with the addition of another very unique ornament. You may place the dining and kitchen into one room.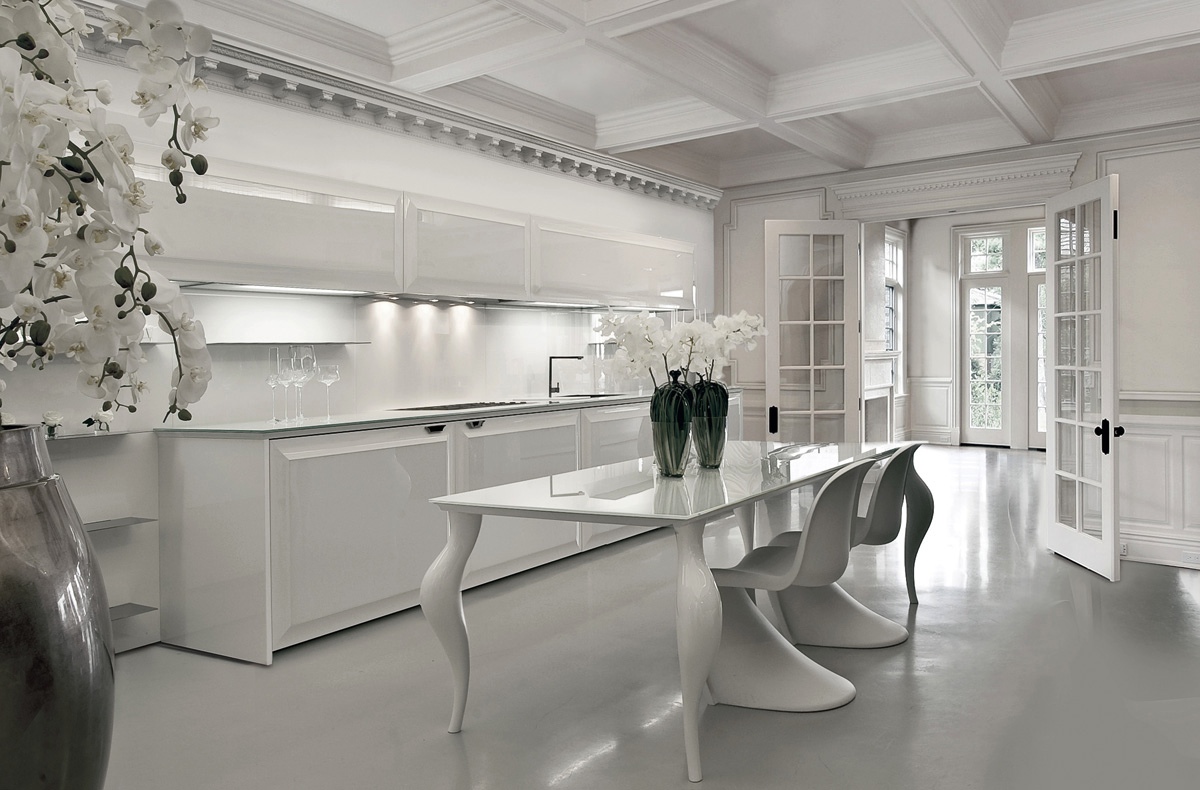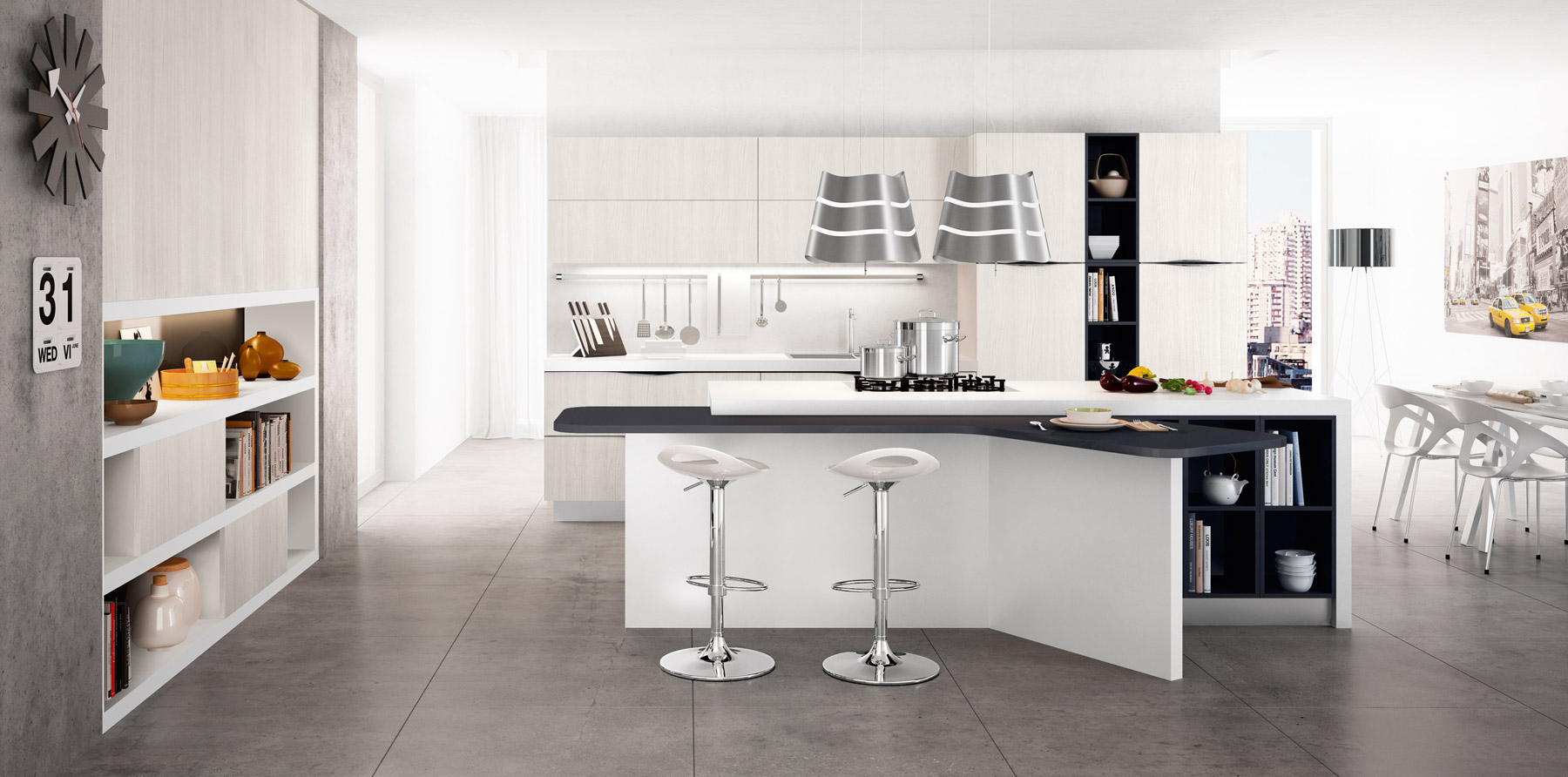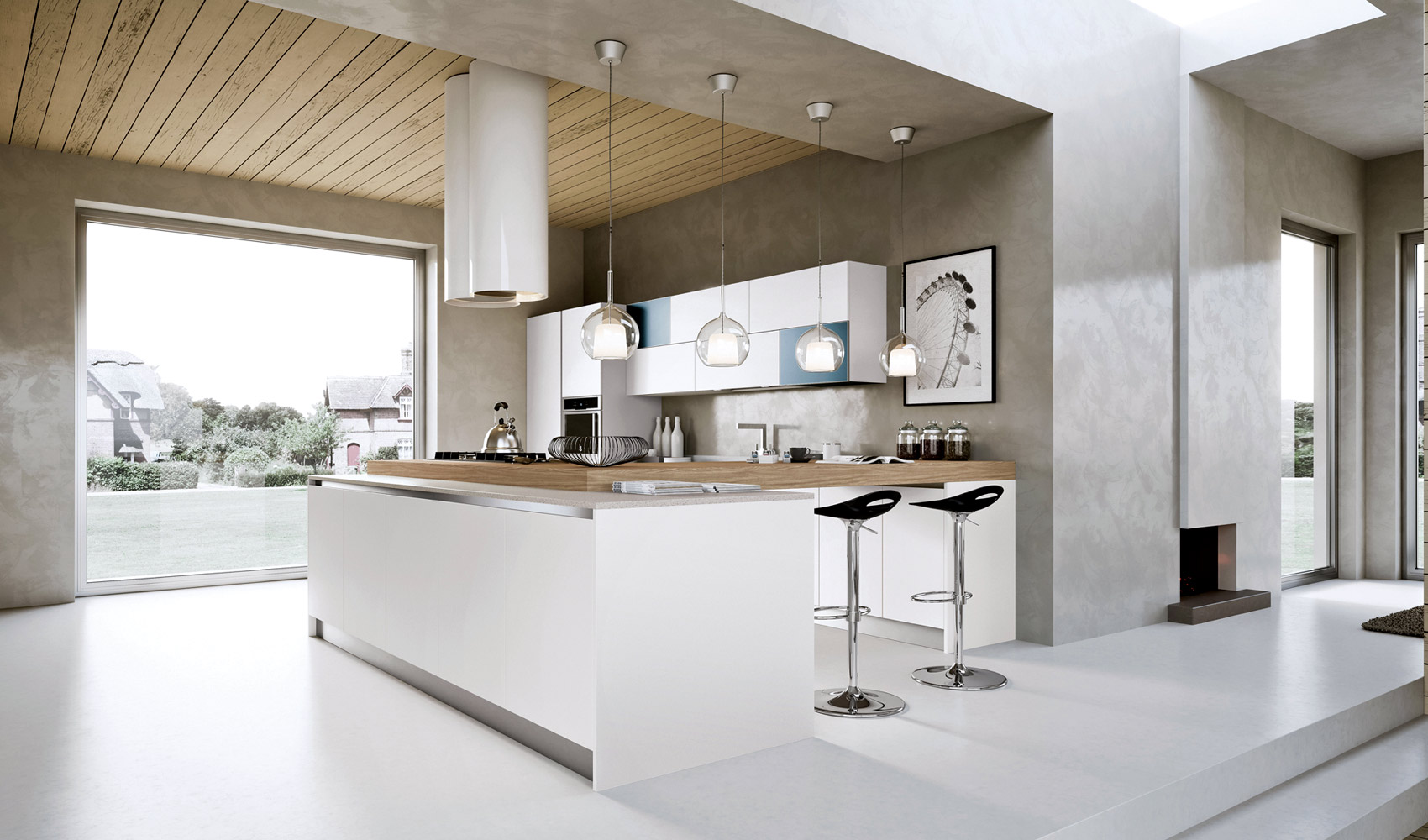 Modern Kitchen Design Applied With a Bright Color Decor Ideas
The next, to make your interior kitchen design ideas looks perfect, you could set the best design in it. You may combine it with bright color decor to bring out the minimalist look. It also possible if you use a backsplash design with a geometric wall pattern in it to decorate the wall. Then, you also may decorate it with a wooden accent to make your design more harmonious. Set the wooden accent also for the flooring material. Then you also may combine with other perfect colors to make the modern kitchen design more perfect.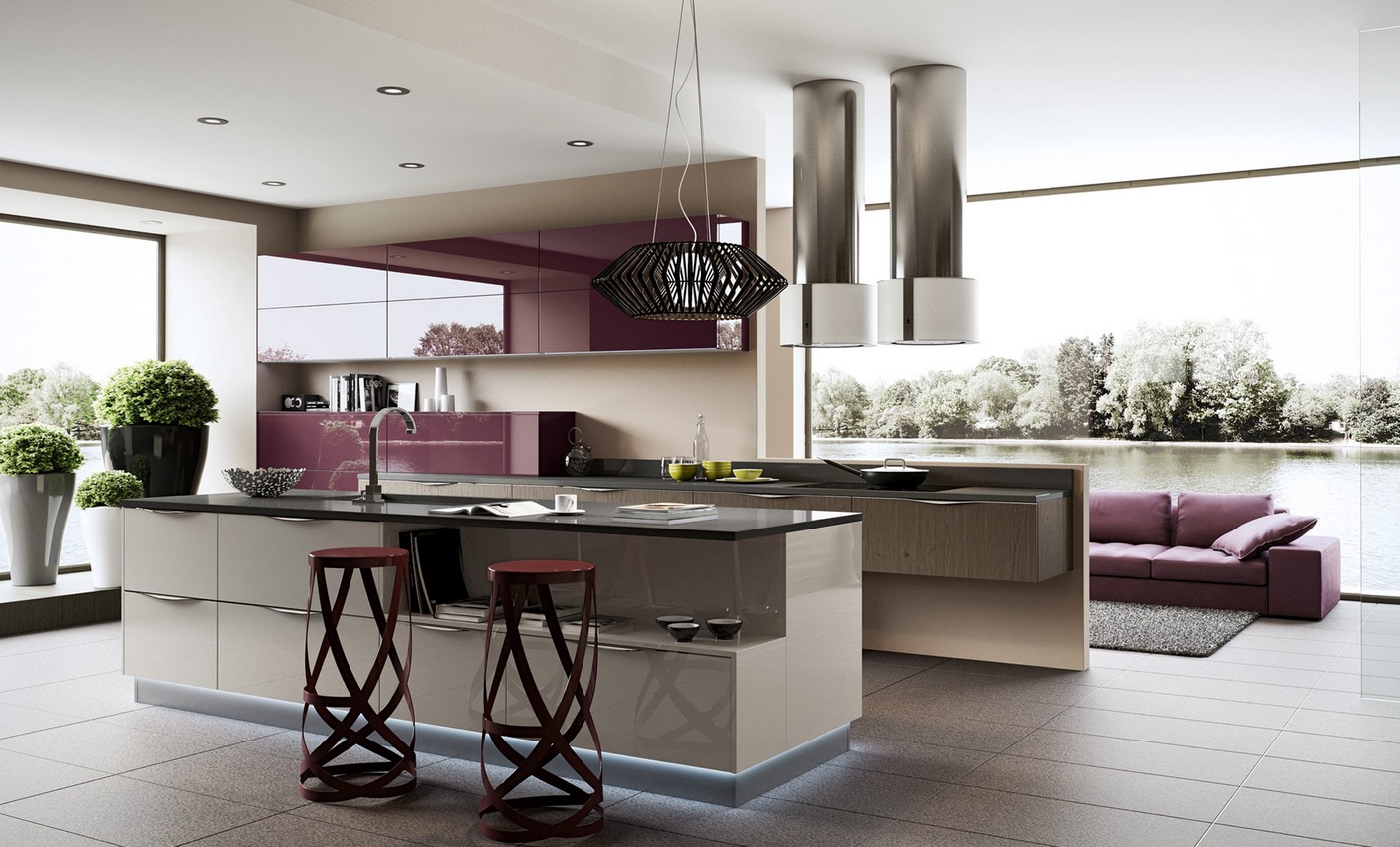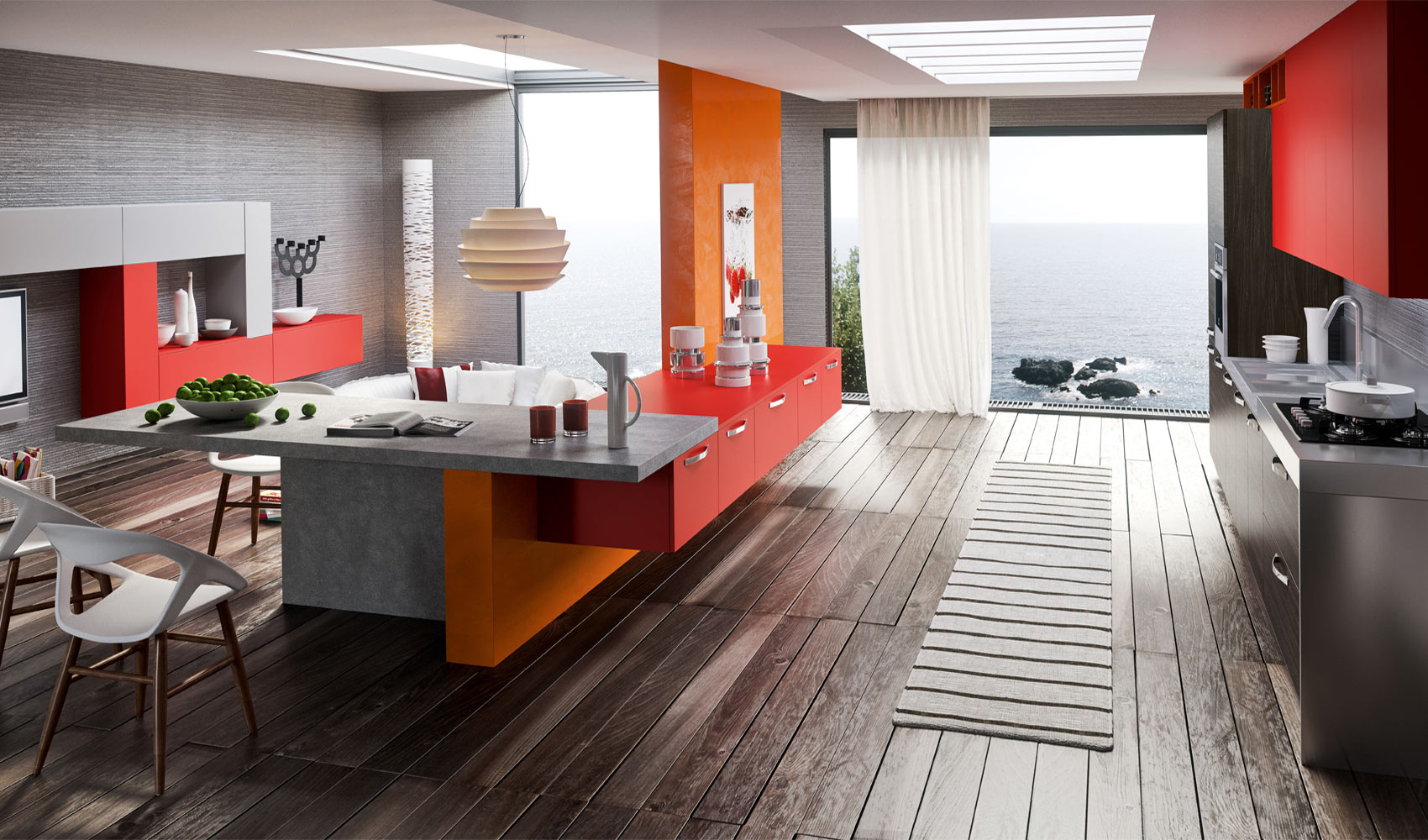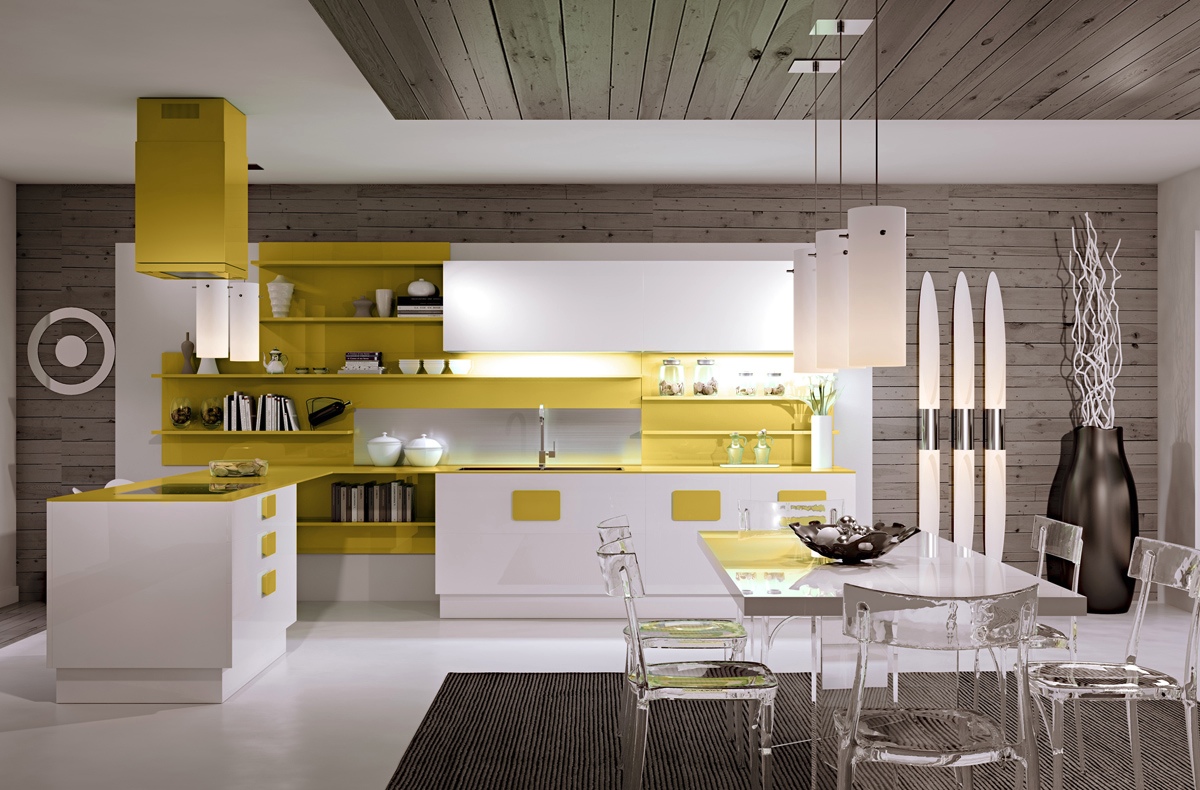 If you want such as decorating white and gray kitchen designs above, you should make it interesting so that when you cook you can feel the beauty of the atmosphere in your kitchen. Hopefully, those kitchen design ideas above makes you interested and you can apply it in your kitchen 🙂