Roohome.com – Would you like to renovate your apartment? What kind of design did you want? If you still did not know about the design, do not be worry guys. Here, we would like to introduce you a minimalist studio apartment design which showing a gorgeous and fabulous character in it. The designer will explain the details how to arrange it. Actually, this design is very suitable to apply for a bachelor's room, so you could hurry up to scroll down your tab, then let's sneak peek all of the steps to design the minimalist apartment decorating ideas.
Minimalist Living Room Design Which Use a Gray and Wooden Decor
For the part of living room, you may design the room which use a gray and wooden decor to apply in. Probably you also can decorate it with a concrete material as the house foundation. To reinforce your design, you do not have to paint your room. Let the color of the walls produced a natural look which comes from of the materials used. You can set and placement the furniture well, choosing a gray color is very compatible to apply into your room. Set the floor which uses a wooden material as the primary decor. To make your minimalist apartment decorating ideas more perfect, you may use a small table from a metal to put in the center of this minimalist living room design.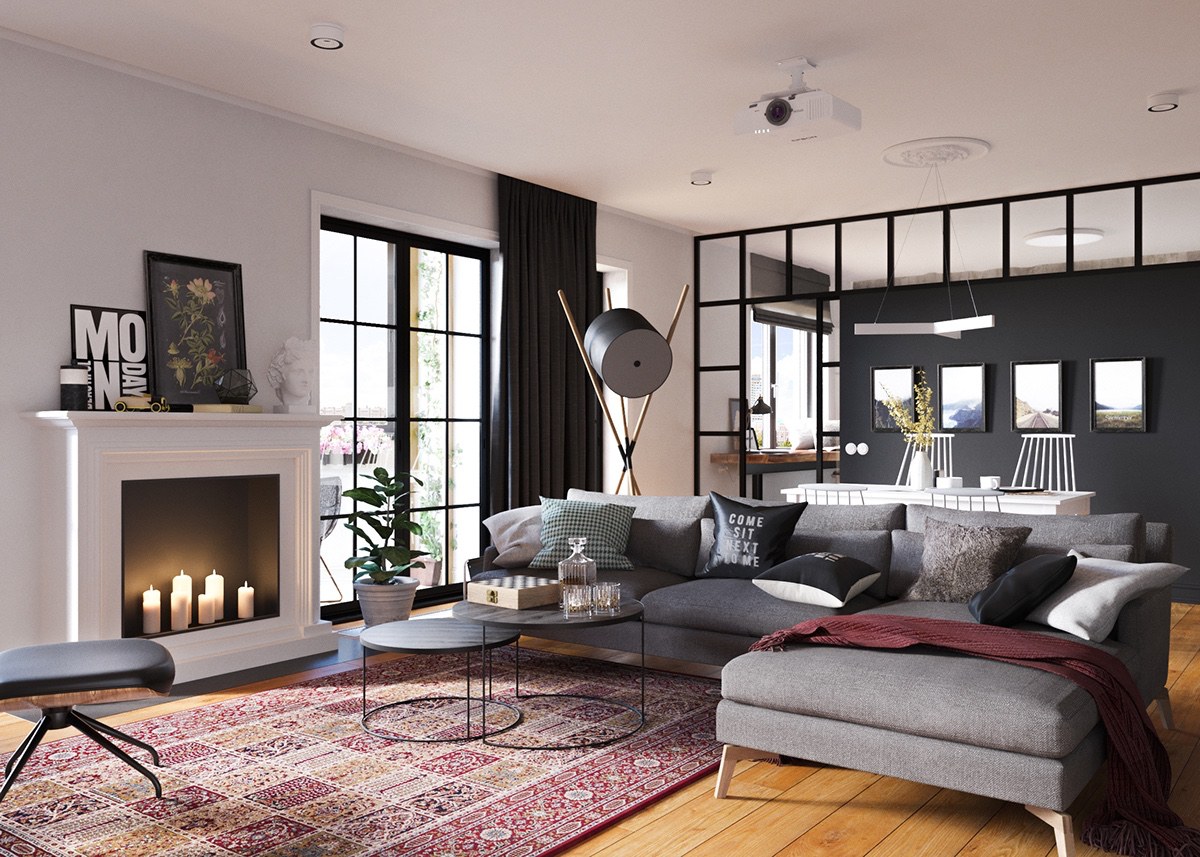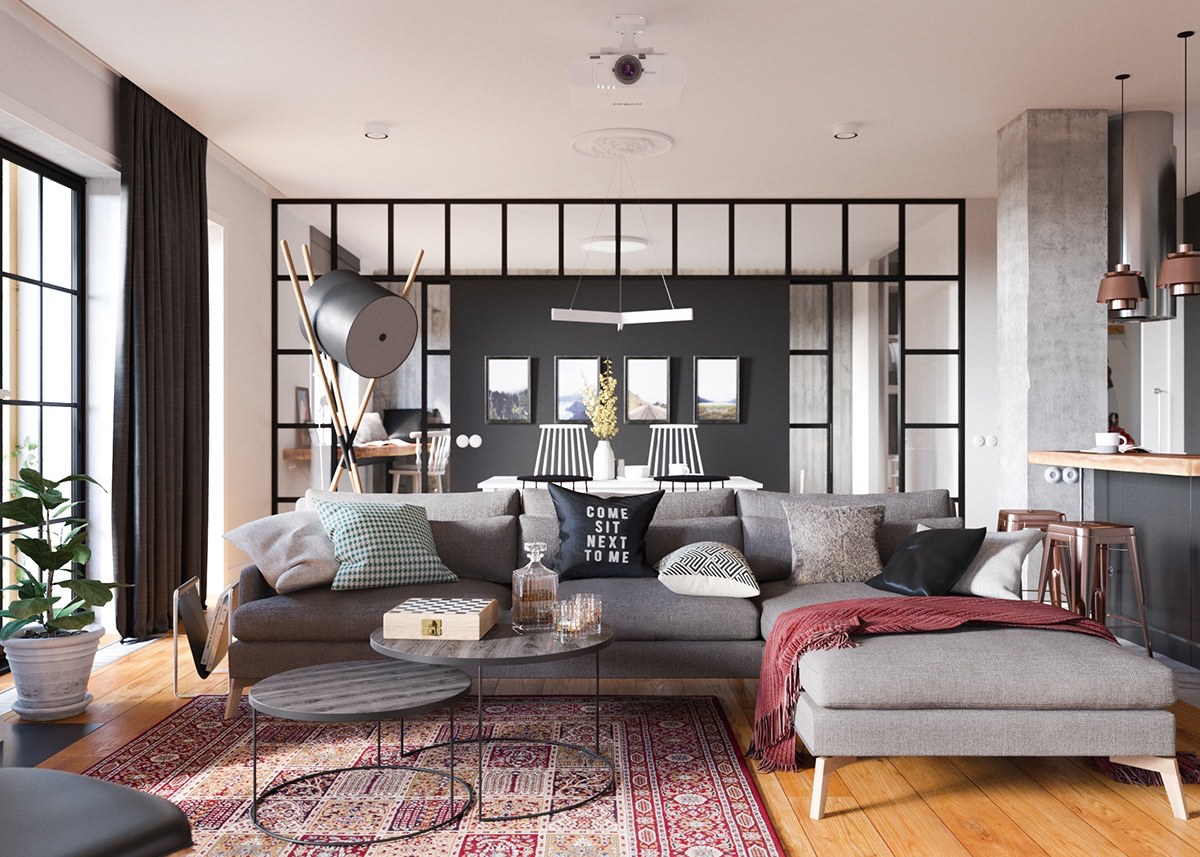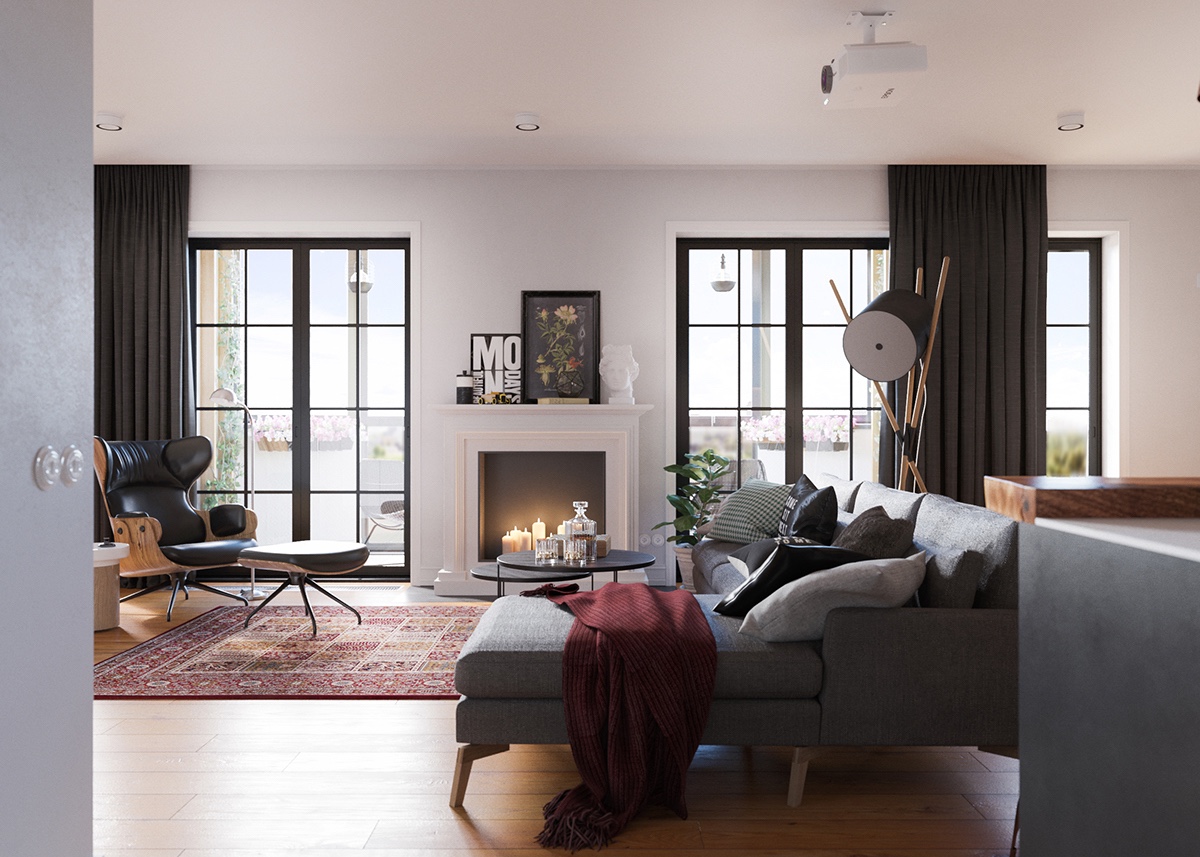 Minimalist Gray Bedroom Design Using a Wooden Accent To Decor
Next, because this minimalist studio apartment design has been designed for the bachelor, so in this part, you may create a simple and minimalist concept design in it. Exposed a wooden accent to decor the wall of your minimalist studio apartment design. You might arrange the bed position as simple like this picture concept below. Using a modern light which has the form like lanterns which showing a gorgeous impression inside. Using a gray color to decor your room. For the bathroom, you may choose a hexagonal wall pattern to as the wall feature design. Adjust an appropriate decoration to complete your minimalist gray bedroom design.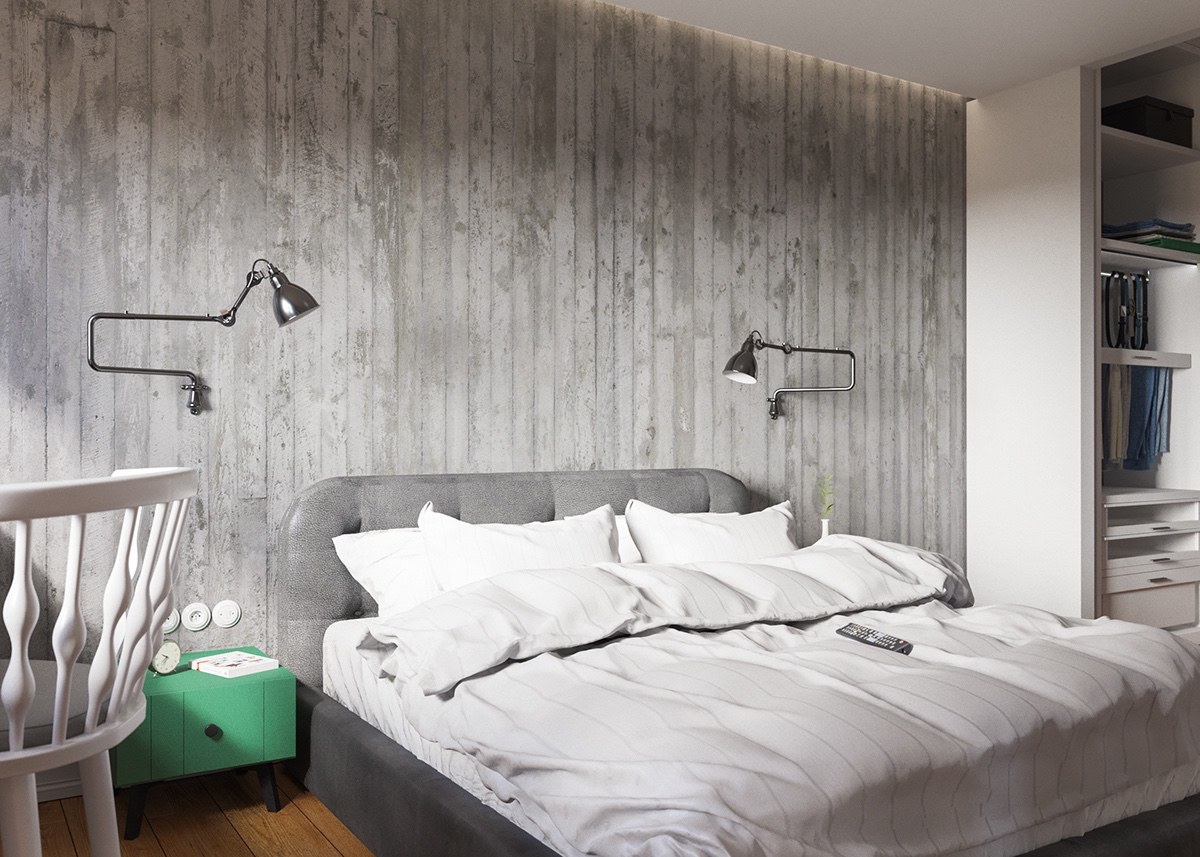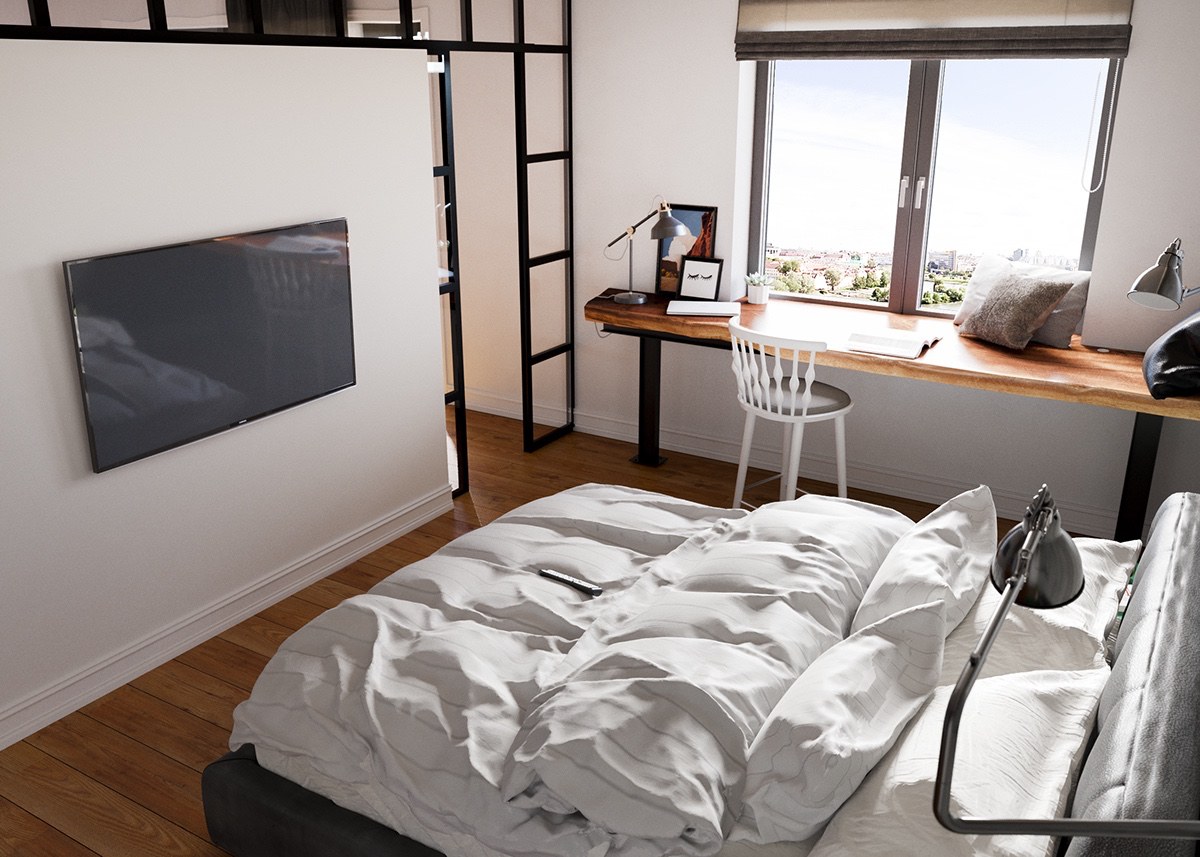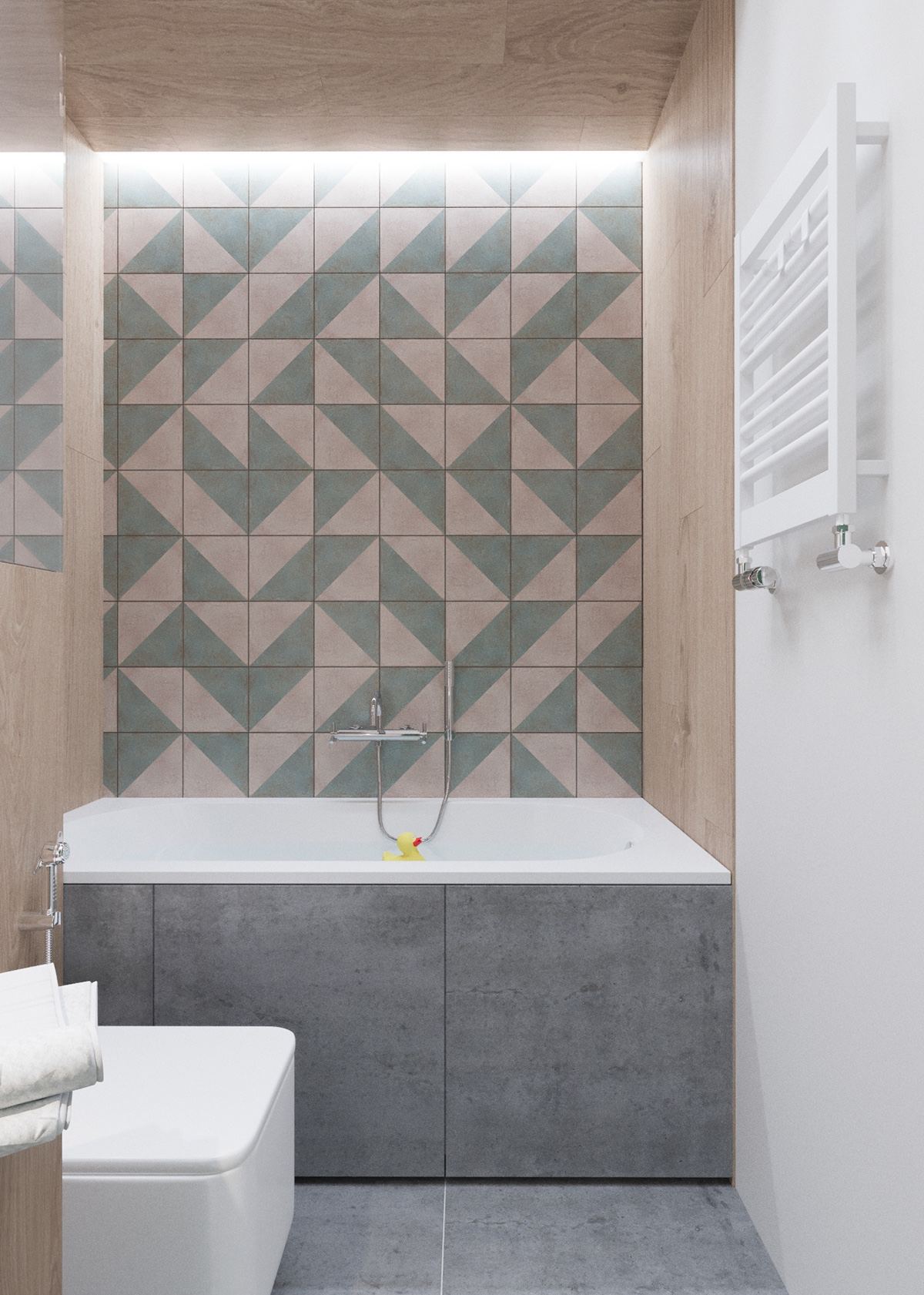 Minimalist Kitchen Design Which Apply With an Industrial Concept Decor
Move to the kitchen, you can make your dining room and your kitchen with a simple design which apply with an industrial concept decor in it. Brick wall texture design also you may use to cover your whole room. A concrete material also you can choose for the combining material design. This industrial material also can be use as the complement of your decoration. Let your floor design cover by marble design. Used unique lights which hang on your kitchen roof to make your decorating minimalist apartment decorating ideas more remarkable.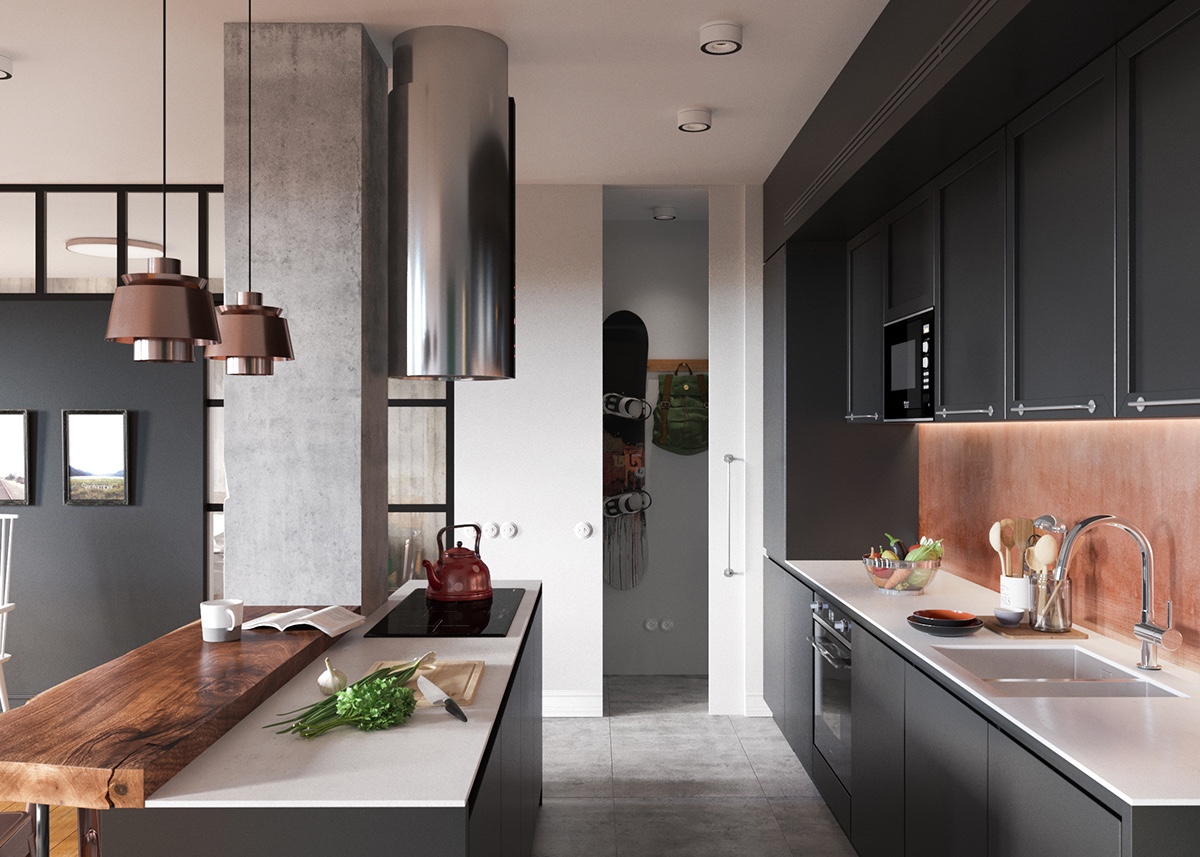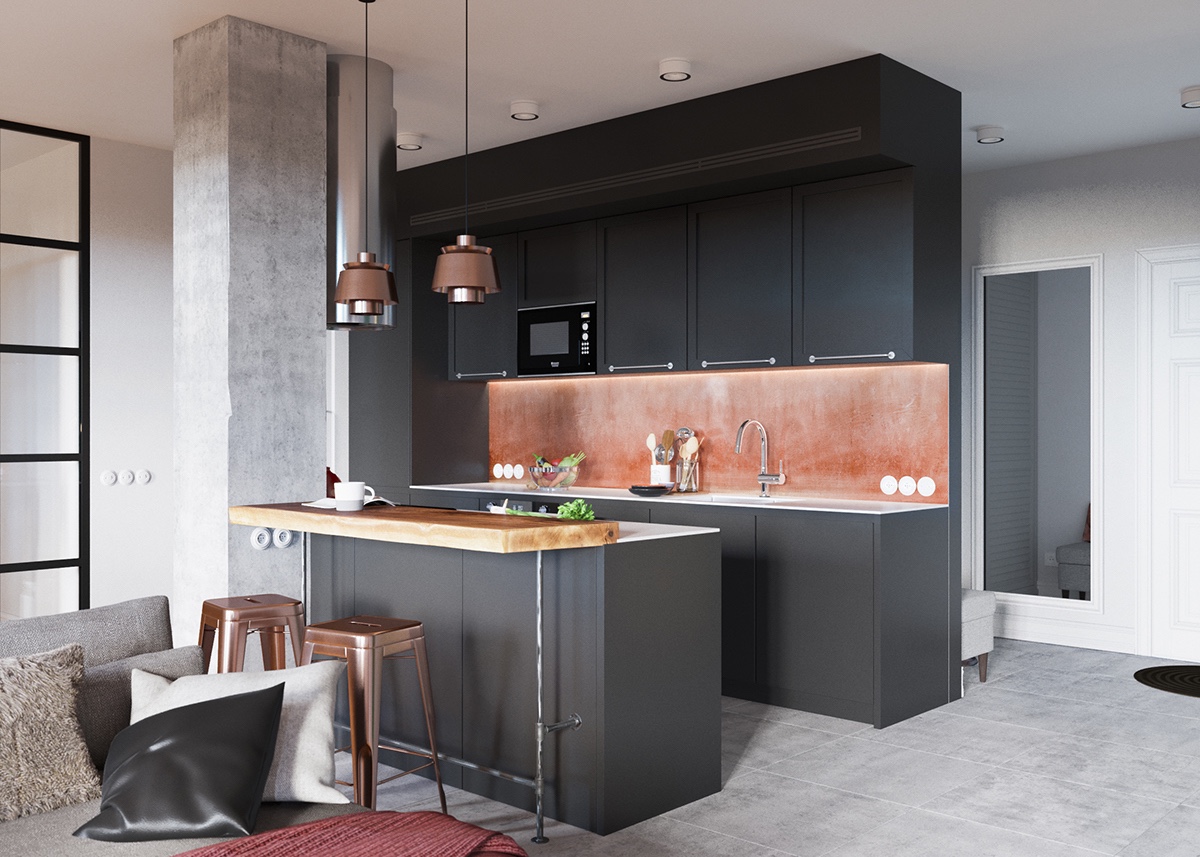 So, for a bachelor who still find a perfect design especially for an apartment, you may try applying this minimalist studio apartment design which looks so cool with a gray and wooden decor ideas in it. Have tried it!