Roohome.com – What kind of design that you want? If you still do not know, now we will help you to solve your problem. We suggest you applying a Scandinavian home design ideas that look so remarkable with modern and minimalist style decor in it. The designer has been explained how to arrange it to make it become so perfect and awesome. So, let's go see and follow our Scandinavian interior home design ideas below! Who knows it can give you a lot of inspiration to renovate your home, so you will not bored while you stay at home. Take a look down below!
Modern Scandinavian Living Room Design With Black and White Theme
Here, the designer chooses a white and black color as the painting whole the room. Then, combining it with a modern interior to make it more perfect. For you who have medium space at home, you may apply a modern Scandinavian living room design which exposed a wooden accent to decor this room. For the part of the wall, you may put a big window which looks so classic. Adjust modern ornaments that can make your Scandinavian interior home design ideas more interested. Make it more complete hang the unique light on the roof.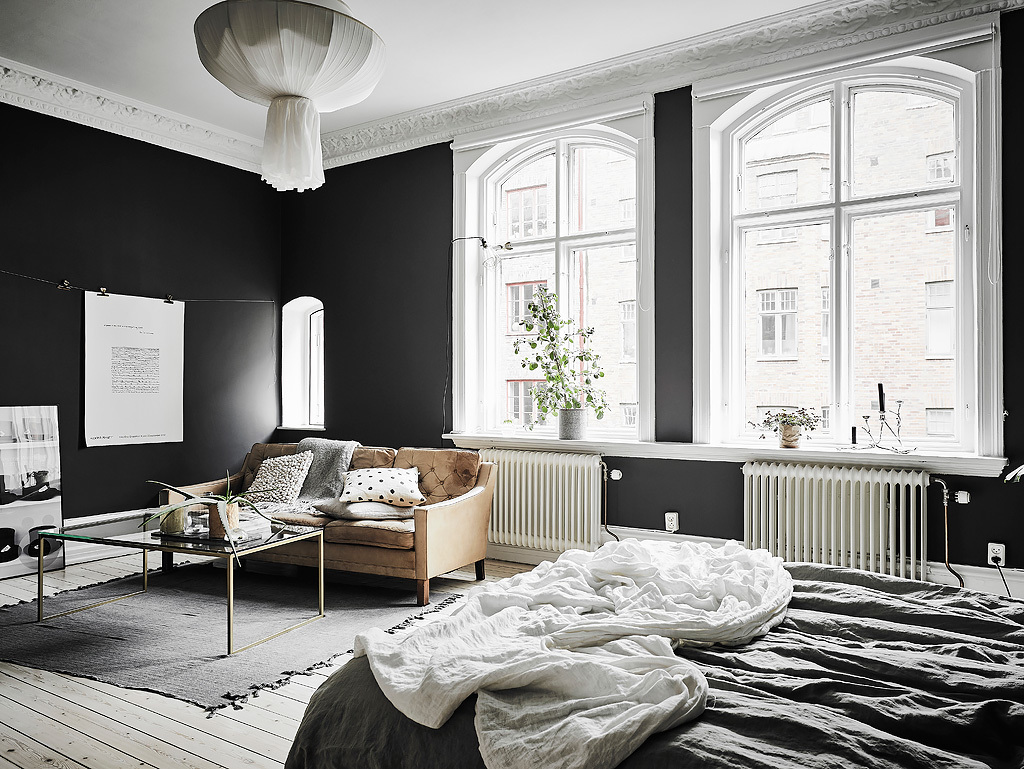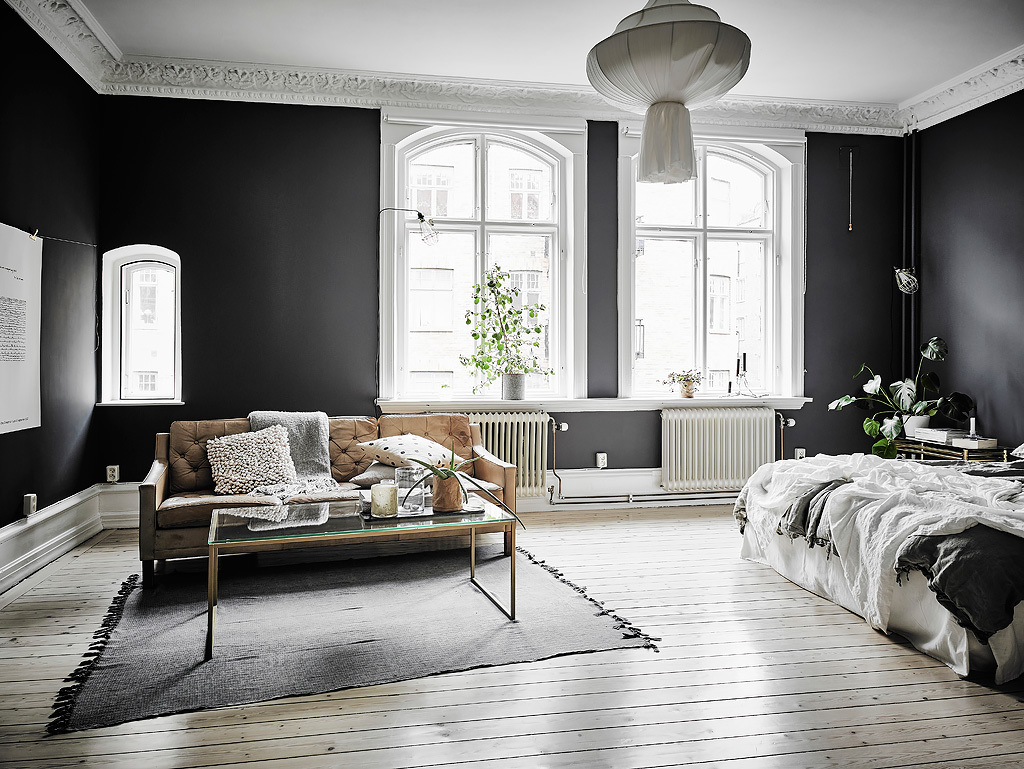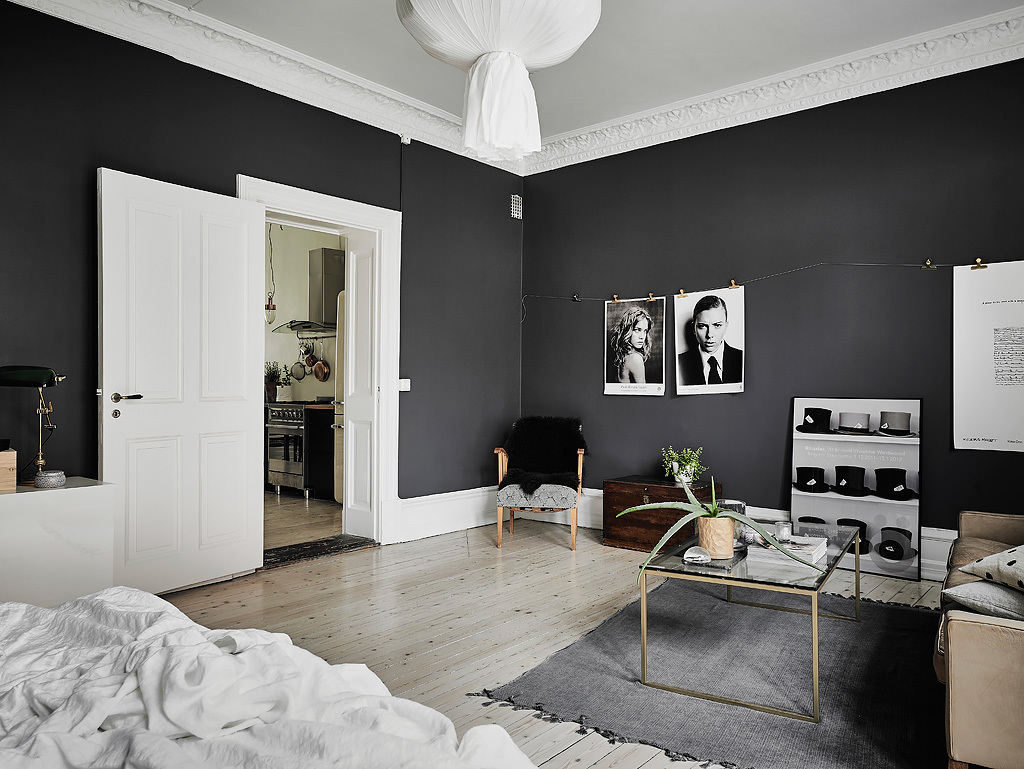 Scandinavian Bedroom Design With a Trendy Monochrome Decor
Move to the bedroom, you may arrange it with trendy decorating ideas to make it more remarkable. But here, the designer suggest you for decorating your room with a Scandinavian bedroom design that combined a wooden accent and trendy monochrome decor to arrange it. Set a wooden accent as the floor material decor. Using a modern and trendy ornaments to make your design looks more perfect. You also may adjust with modern furniture but still looks more classic. Arranging your Scandinavian home design ideas with perfect decorating ideas in it.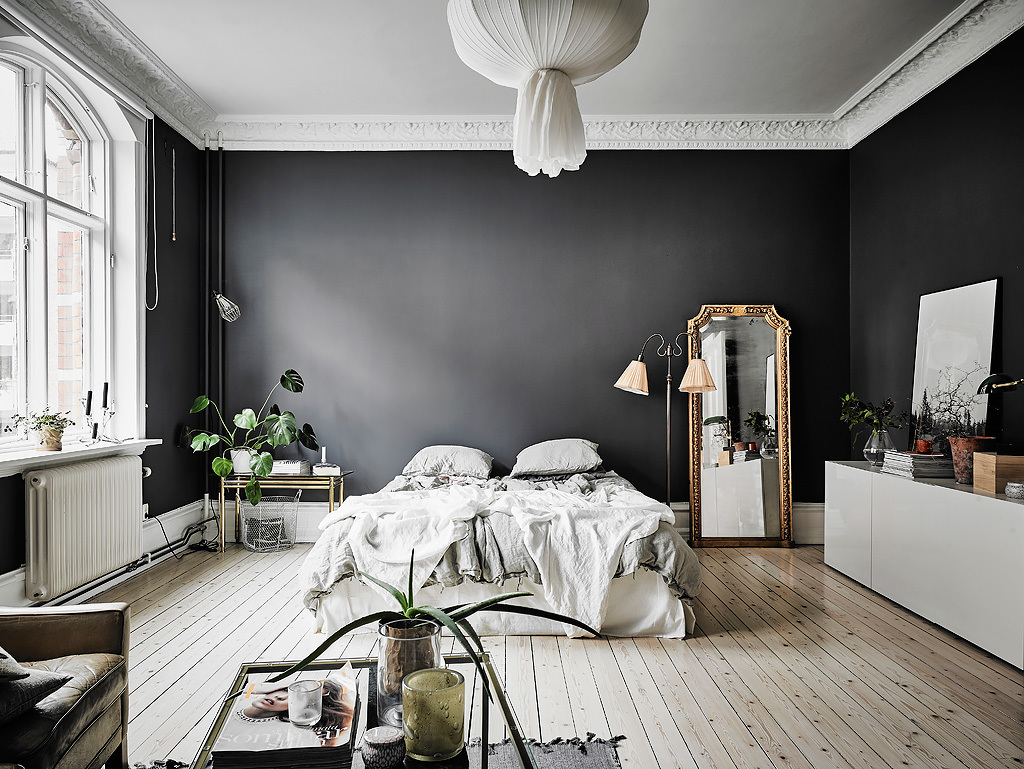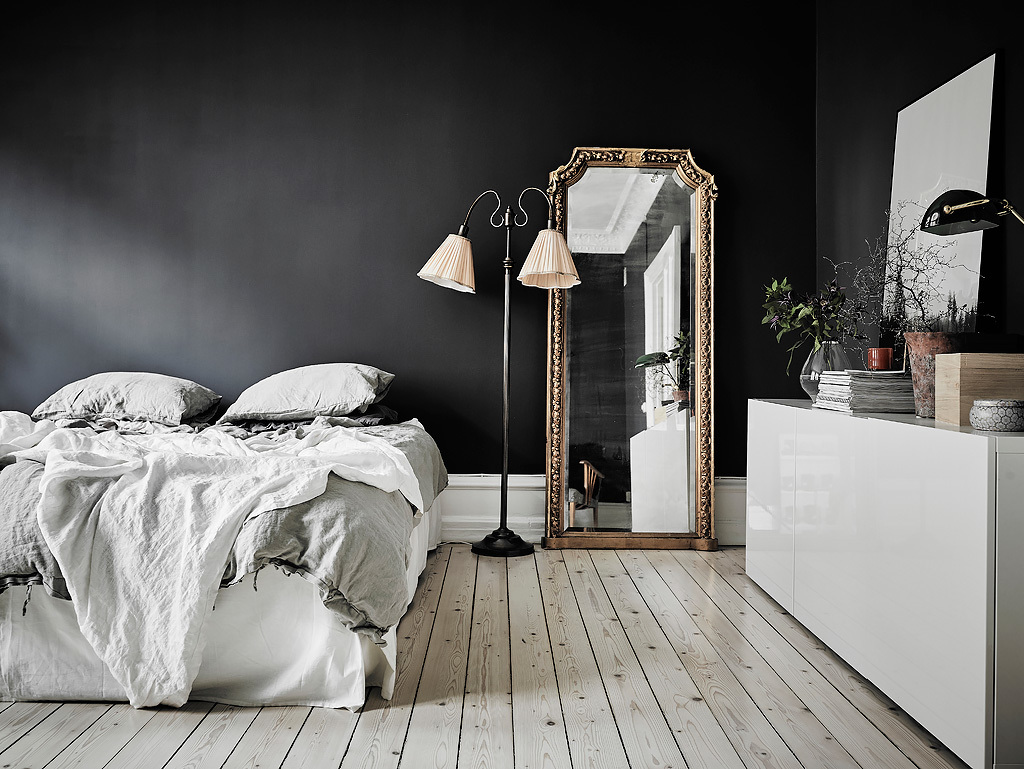 Scandinavian Kitchen Set Design Combined With Minimalist Decor Ideas
For the kitchen, you may arrange with minimalist decor ideas to combine in this room. Choosing white color and minimalist furniture are a brilliant idea that can make the Scandinavian interior home design ideas looks so remarkable. For the floor, you may use a wooden accent to cover it. To make it more perfect, it is better if you choose a modern and classic wallpaper design to arrange the wall. Using a minimalist ornament decor which very compatible to make your Scandinavian kitchen set design more complete.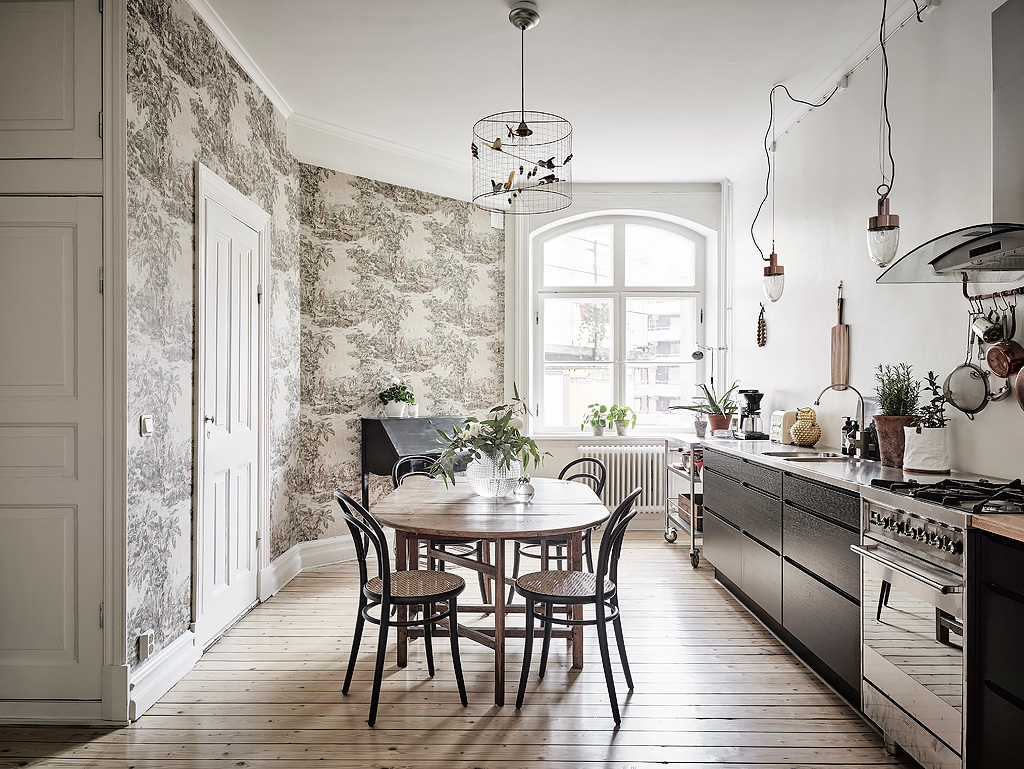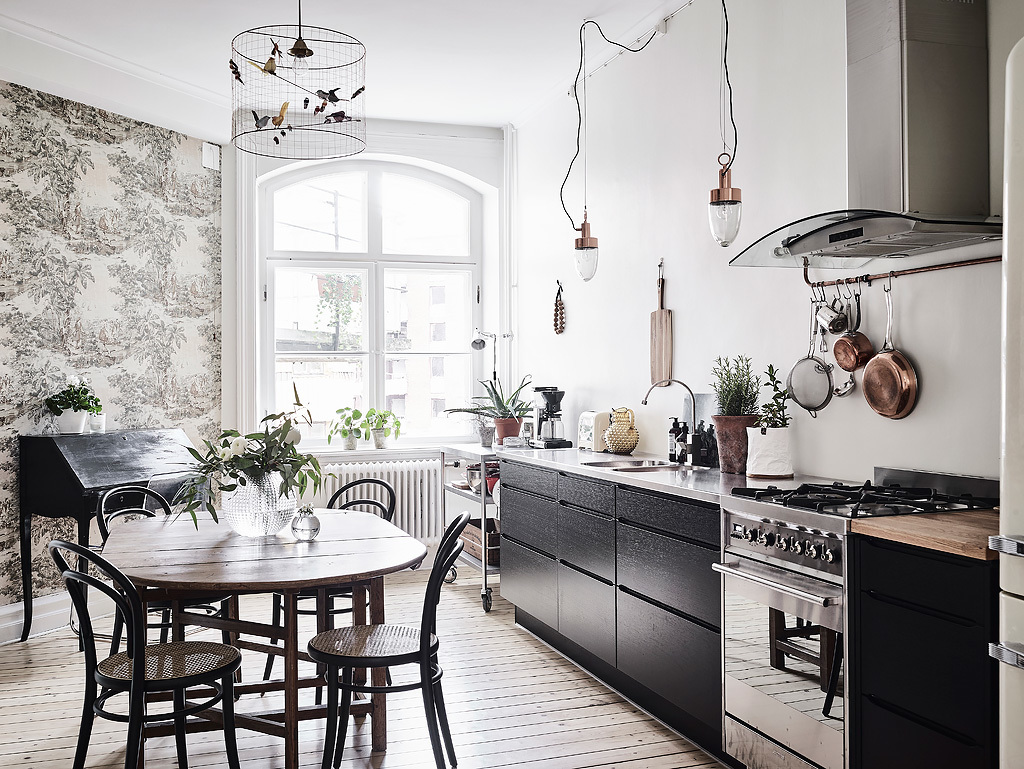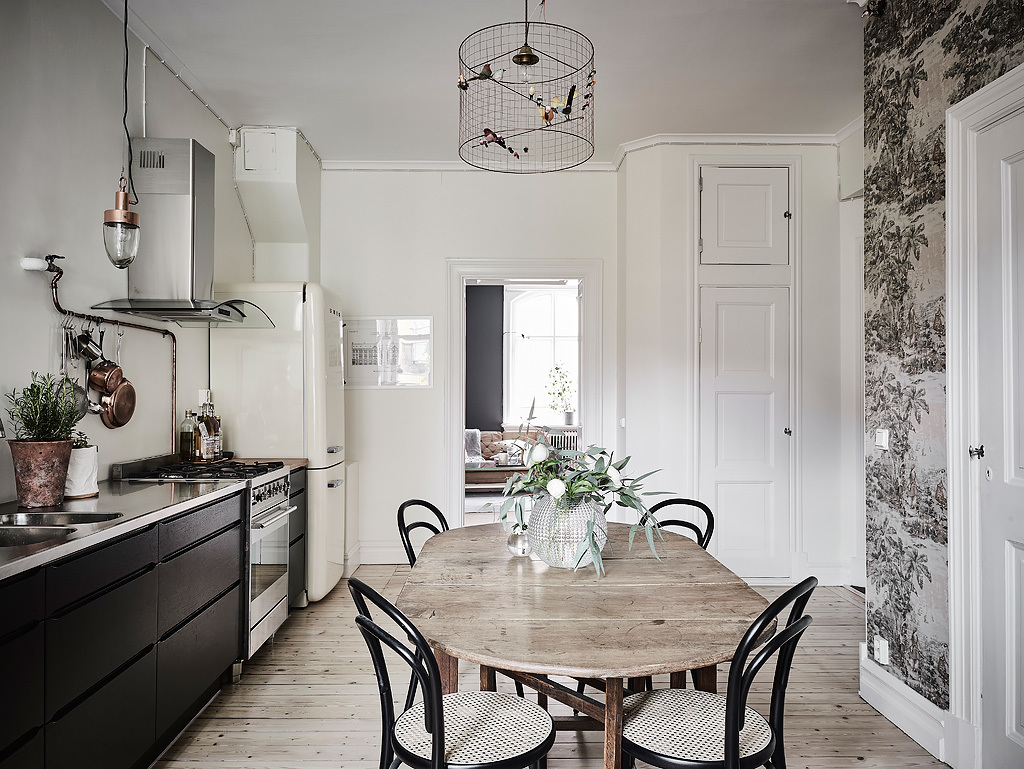 What do you think about the design above? Did you interest in this Scandinavian home design ideas which apply with black and white color theme? So, hurry up to follow the steps how to arrange it. Then, change your previous home design with the new one design that we already shared to you. Good luck!