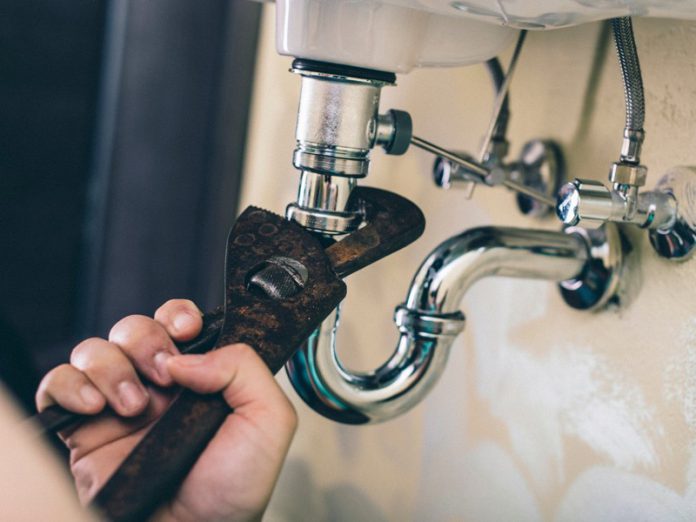 Company Background and Development
Quality Heating, Cooling and Plumbing is a leading service in the Glenpool, OK area. We are a family owned business that respects the demands of common residents in the area. We have become experts in the significance of high-performance technology, and have continued to strive to make the most of technology for comfort. We remain passionate about delivering the highest quality of heating and air conditioning that is possible. Our technicians are certified, and are experts in residential and commercial systems. We are a proud Carrier Factory Authorized Dealer, and have continued to use the best Carrier HVAC products to ensure that people install the best equipment that they can for their building.
We continue to serve client needs in the area through a combination of market research and addressing customer feedback. Similar to how our presence spreads through word-of-mouth and positive reviews, we integrate customer feedback and preferences into aspects of our service and methods. We continue to familiarize ourselves with evolving literature and best practices used by our competitors, and have been able to exceed customer expectations through both the nature of our customer relations and applications of technology. Our prioritizations in strategic development and technique evolution has been in optimizing efficiency and comfort, mindful of the intended purpose of the building. Please provide us with any recommendations, including directing us to any applicable material, if you have an idea of how we can better serve you or others in the community.
Industrial Demand for HVAC and Plumbing
The demand for quality heating, cooling, and plumbing services in the Glenpool area has continued to become more dynamic and technologically advanced over time. Population growth and development of city areas have facilitated increased building developments and modernizations, thereby increasing the demand for effective and improved services from organizations such as ours. Industrial demand of this nature is expected to continue through the near-term, thereby further demanding the integrations of evolved technology while addressing evolving building type and consumer demands. Meanwhile, we must remain knowledgeable of old system demands, and continue to serve a range of technology types as these changes occur.
Industrial demand for HVAC and integral service mechanics further involves addressing customer feedback as our portfolio continues to grow. We can provide our new customers with references to old project completions as examples, which they can use to help guide them through optimal selections in their custom explanations. We appreciate any relevant input you may have regarding how we could have improved upon previous developments or better address any relevant aspect of current demand.
Our Commitment to HVAC and Plumbing
Our commitment to our HVAC and plumbing customers involves a comparable focus on aspects of customer service and applicable resource management, alongside technical aspects of installations. We continue to conduct Glenpool-relevant market research while integrating scientific research and materials science evolution into our hardware installation aspects, ranging from employee training to tools selection to aspects of equipment chosen, but also place a comparable amount of resources and attention to investing in applied areas of customer service. We attempt to ensure that HVAC and plumbing customer demands are met through effective communication and information exchange, and this warrants optimizing customer service development in terms of subject awareness and communication capacities including both friendliness and professionalism. We continue to survey our customers and request feedback regarding their experiences, and to integrate this with aspects of our service that we continue to assess and development according to stakeholder recommendations.
While our leaders work to ensure all levels of management appropriately target all applicable aspects of HVAC and plumbing Glenpool customer demand, our marketers continue to assess industrial demand while attempting to get as much relevant information out of customer experiences that they can. While we certainly do not want to inconvenience customers, any information they are willing to provide that could potentially improve their or others like them as far as customer experience, our commitment is to optimizing all aspects of experience for outcomes that build our reputation. Please contact us with any information that you think may be helpful to optimizing your experience with us.
Future HVAC and Plumbing Projects
Our future HVAC and plumbing projects continue to implement a combination of evolved technology and successes of past projects. A combination of Glenpool market research and growing project portfolio items continues to be our foundation to successful progressive development. HVAC and plumbing services continue to be in stable if not growing demand with the nature of modern industrial trends, spanning infrastructure improvement and population growth, and we therefore recognize the significance of addressing evolving demand through a combination of expectation from competition offerings and the best that technology can provide. Evolving materials science, hardware potentials, and improvements on past developments becoming increasing accessible to customers through changes in market mechanics means that both residential and commercial developments have encompassed new standards or norms. We aim to continue to improve our reputation and portfolio through optimal integrations of accessible technologies while continuing to compete with competitors in the industry in terms of price. While we acknowledge that cutting edge technologies are not the most commercially accessible technologies, or are even necessarily in the highest demand, we continue to adapt to industrial best practices as expectation while optimizing our concepts of competitive and comparative advantage, in line with optimal general business theory. Please provide us with any feedback regarding how you think we could be a better competitor or superior provider to you or the needs of the community we serve.
Demand for Quality Heating, Cooling, and Plumbing R&D
The demand for HVAC and plumbing research and development targeting technologies and strategic processes naturally continues to grow in the highly industrially relevant area of heating, cooling, and plumbing services for residential and commercial building types. Researchers address a combination of improved materials science, hardware combinations, and installation technique strategies in attempt to build superior materials, machines, and processes that optimize outcomes. Research and development for optimal Glenpool customer experiences in terms of service mechanics and aspects of professionalism, considering variables ranging from timeliness expectations to preferences regarding personal friendliness or communication aspects, also helps to provide organizations with guidelines for optimizing comparative and competitive advantage within their specific area of industrial service. Please provide us with any information that you think we could use to improve our techniques or service mechanics, and we assure that we continue to integrate research into our best practices, training, and recommendations for stakeholder consideration. We welcome all feedback, and keep customer satisfaction our top priority.