Roohome.com – Are you feel bored with the design of your bedroom? Do you want to make it become more cool and different from others? This is the time that you can try to arrange your room. We would like to introduce kind of gorgeous bedroom decorating ideas with perfect organizing on the wall and around it. You may check and see a variety of gorgeous interior bedroom design which very suitable and comfortable to be applied with the decorating in it. Unique bedroom feature wall in this room will make us very amazed when we were in the room. Do not wait so long, let's check here!
Contemporary Bedroom Design Using a Wooden Accent As The Material Decor
Decorating of gorgeous interior bedroom design with a trendy backsplash decor also you may set as the main decor of your room. Using a unique backsplash to cover your wall with a cute color that very fits in your design. To make it more perfect you might add decoration which has the cute models. It is also possible to use wooden accents for your decorating. Choosing a natural color which can bring out a warmth impression. You may placement a window next to your bed looks perfect. Adjust an appropriate ornament to this contemporary bedroom design which very compatible to apply. You could also use a simple pendant light as the complement of your design.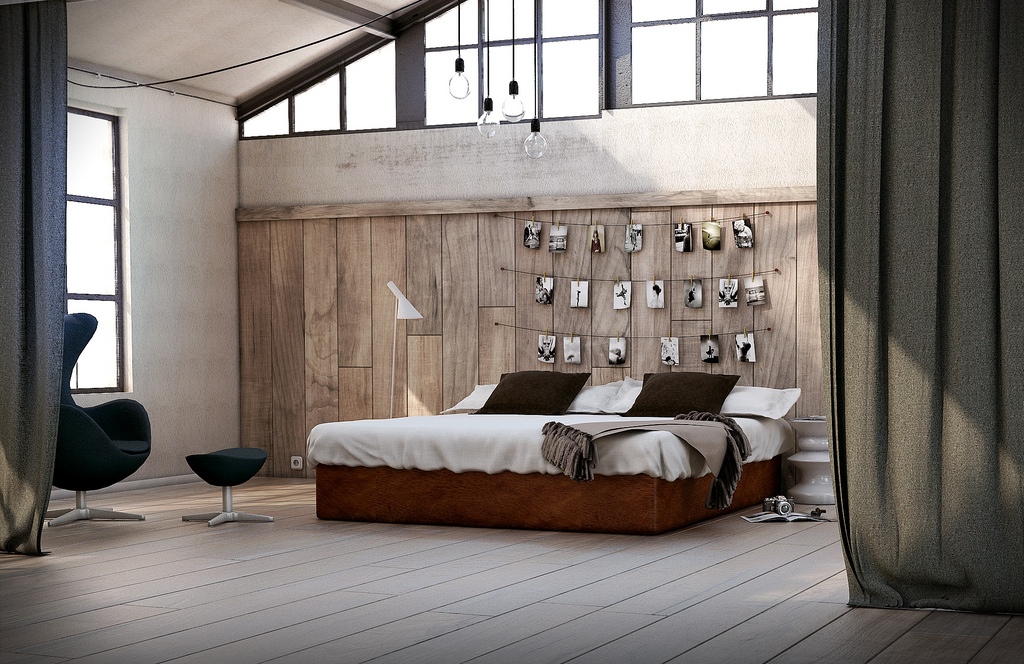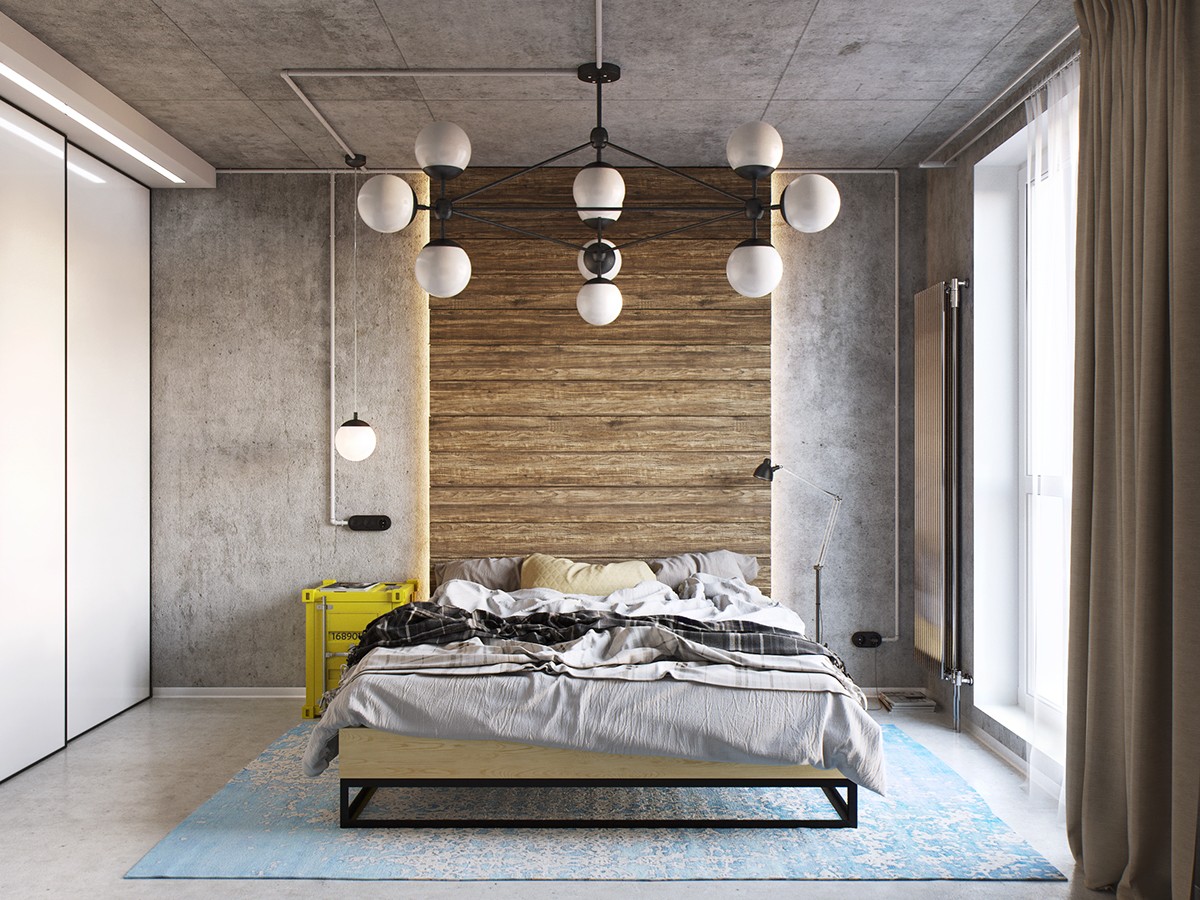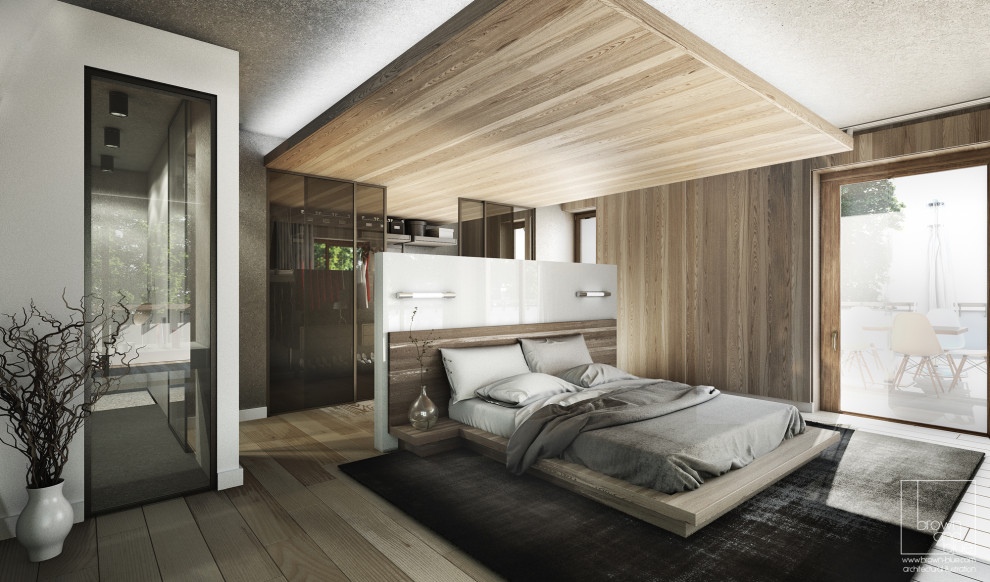 Dark Masculine Bedroom Design With Luxury Decor Ideas
Move to the next one is the luxury decor which uses dark color concept design that can make your gorgeous bedroom decorating ideas becomes more remarkable. To make it more luxurious you can use wood or concrete material decor to arrange it. In addition, a single pendant light also can use to decorate your bedroom. Adding accessories and other ornaments which make an appearance in your bedroom. Adjust other perfect designs which brimming comfort and relax impression in this dark masculine bedroom design.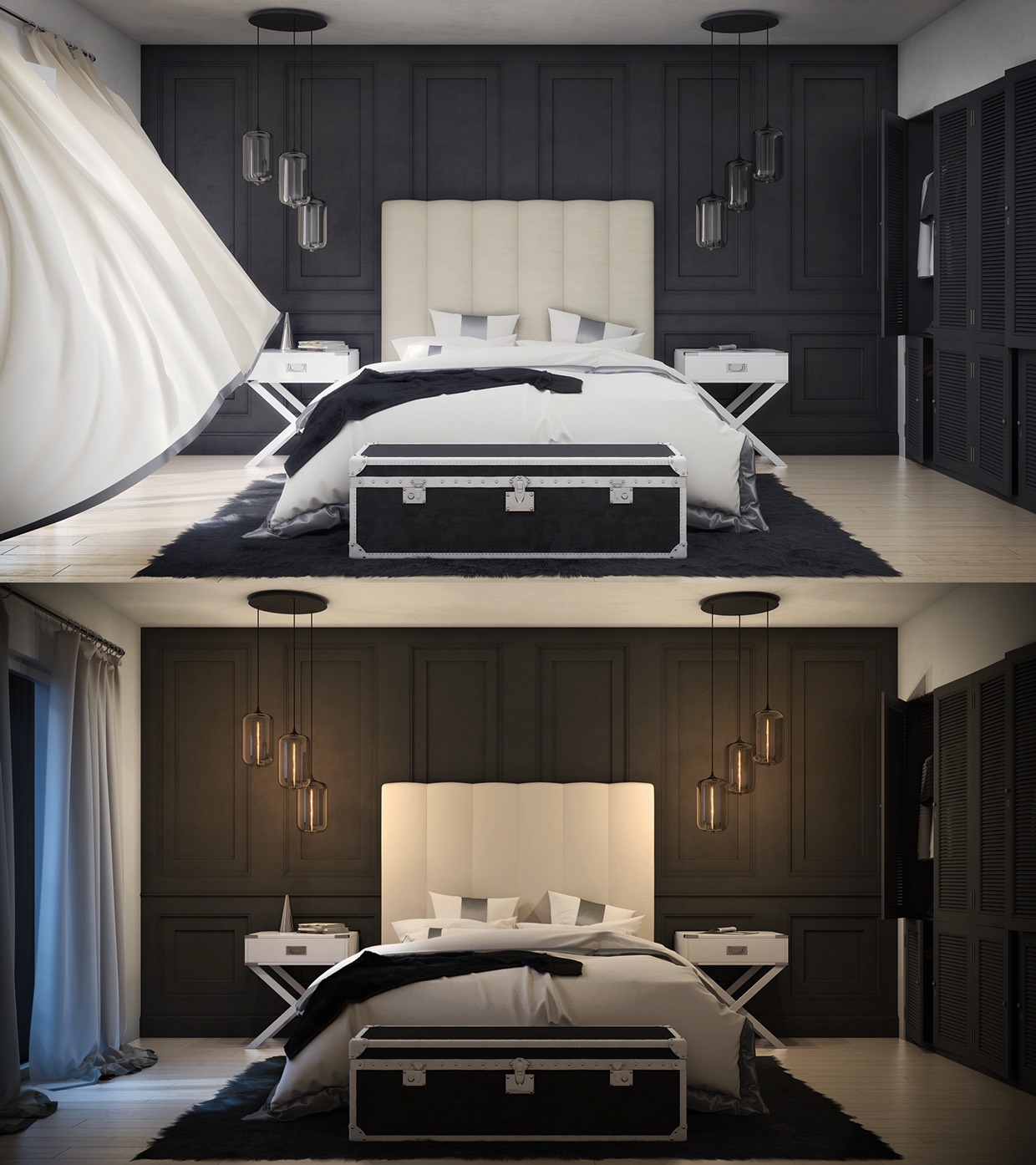 Gorgeous Bedroom Decor Combining a Trendy Concept Design In It
Dark color also very suitable to make your bedroom feature wall design looks more elegant. This design with a combination of two colors between white and black is able to bring luxury in the room. If we want to add decorations or ornaments that match this design, we can adjust other ornaments inside that will make it even more attractive design. Decorative light bulbs that are placed on both sides of the bed further embellish this gorgeous bedroom decor. Make your gorgeous interior bedroom design looks perfect with the decoration around in.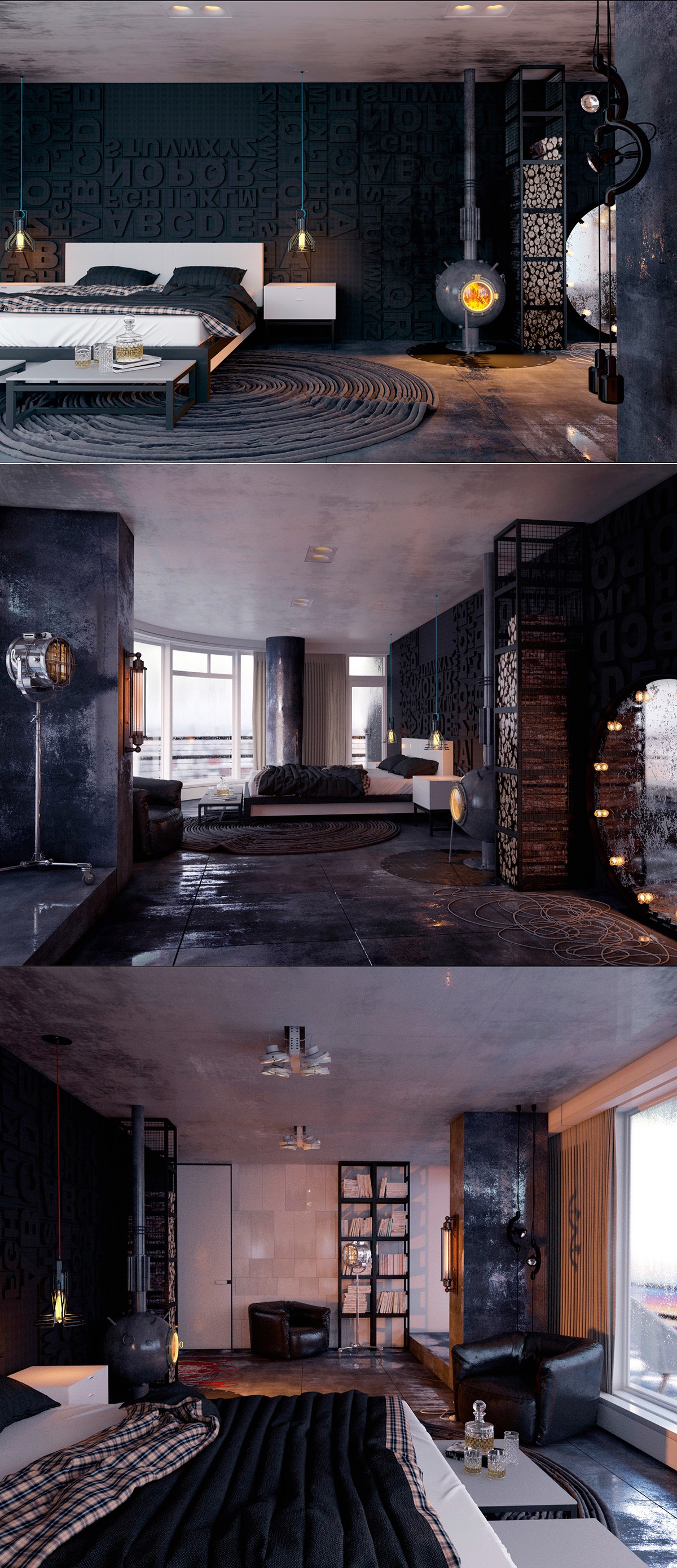 Luxury Bedroom Decor Combined With Minimalist Design
Then, it is possible if you use bright colors to create a bedroom feature wall design on the walls of your room to makes more colorful. Bright colors usually can raise our mood so that the spirit back. Of course, with the right choice of bright colors that can be combined and match all of the colors. For example on the wall that opposite with your bed, you can decorate with beautiful large carvings made at the center. Besides that, you can also arrange the right and left with a small shelf to put your collection. Adjust an appropriate ornament in this gorgeous interior bedroom design.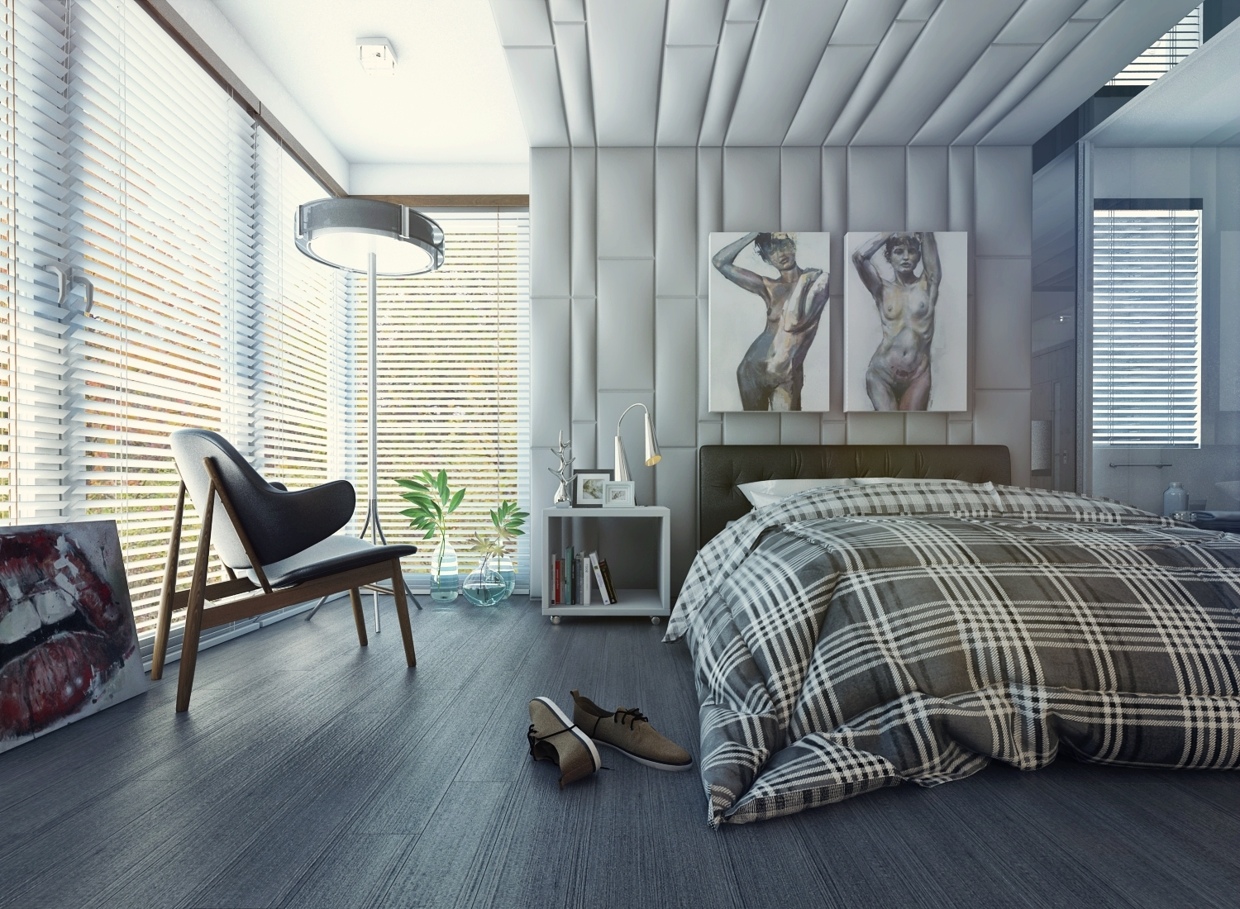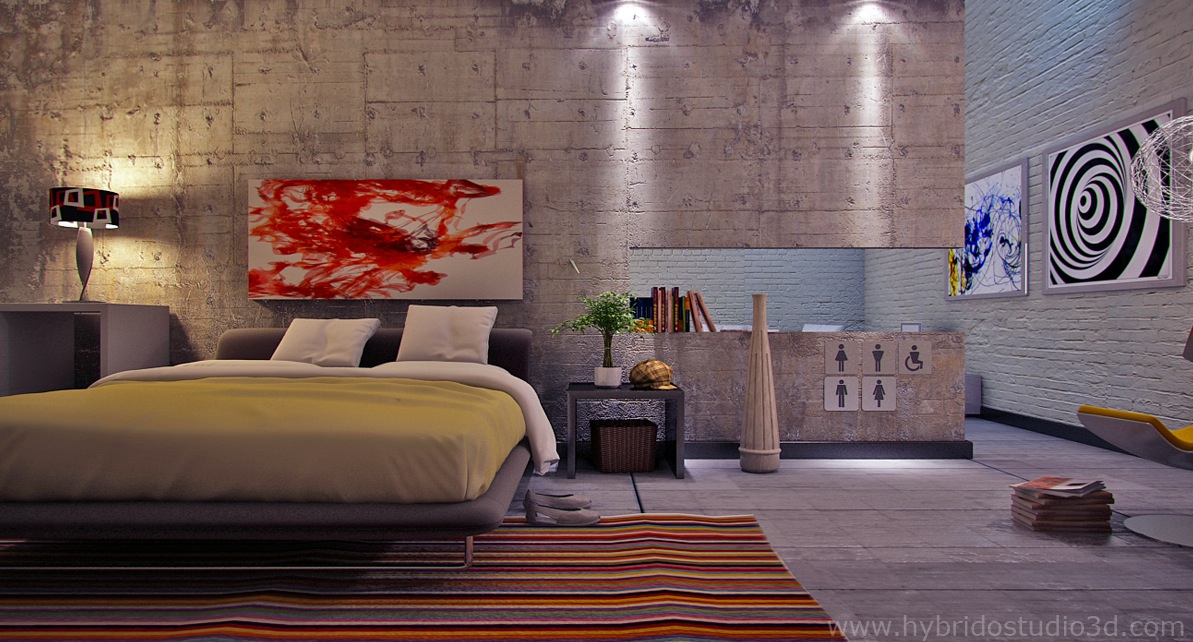 Which design that you prefer to be applied for your bedroom? Change your ordinary bedroom becomes so gorgeous with this gorgeous bedroom decorating ideas which very suitable and comfortable to apply in your house. If you want to see other designs, just visit and check here 🙂