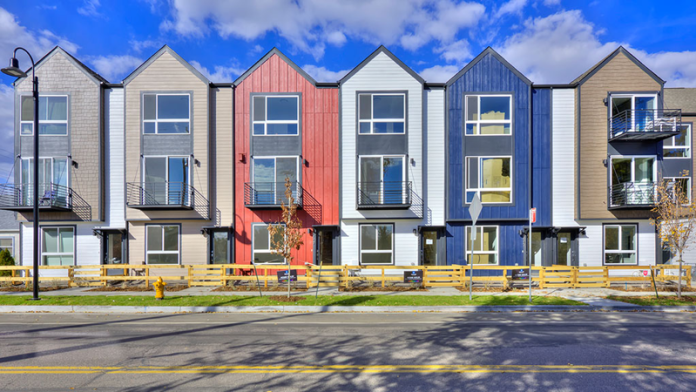 Introduction
It's never a bad time to look for luxury Gulf Coast Florida Homes. But if you're considering making a move now, you may have many questions. After all, not every home is created equally—some are better than others, and some are more expensive than others. Luckily, there are plenty of ways to determine which property is best for your needs and budget (without breaking the bank).
Look for Homes in Good School Districts.
The next thing to consider is the area. If you're looking for homes in good school districts and want to buy in a safe neighborhood, look for homes near a golf course or marina if possible. Also, make sure your home is well built with attention to detail.
Look for Homes in Good Neighborhoods.
When looking for a home, it's important to know the area you're buying. The property values and characteristics of a neighborhood can greatly impact your home's price. While it's true that millions of dollars could be poured into any house and make it worth millions more, many homes have great potential but aren't marketed or sold properly because they're in poor neighborhoods.
To avoid this mistake, look for homes in good neighborhoods. These areas tend to have lower crime rates and higher-quality schools than others nearby—and therefore demand higher prices! If possible, try to find out what type of demographic lives in these communities: Are they mostly families? Young professionals? Retirees? Knowing this information will help determine whether or not this is an ideal place for you and your family before making any final decisions about purchasing real estate here.
Be Mindful of Hurricanes
One of the best things about living in a beach community is that you can easily access your favorite beaches. But it's also important to remember that storms and hurricanes are real on the Gulf Coast. Homes closer to the water are more at risk of being damaged by high winds, storm surges, and flooding during severe weather events.
There's no magic number for how far inland you should go when looking for homes in a coastal area such as Florida's Gulf Coast; however, there are some general guidelines:
Keep your home at least 50 feet back from storm surge hazard lines or 100 feet from the shoreline if you live in an area prone to erosion
Stay clear of floodplains which generally have FEMA-designated boundaries
Look for Homes Near a Marina
If you are a fan of the water or think boating and fishing might be good hobbies for your family, look for homes near a marina. There are many benefits to living in proximity to a marina. Some of these include:
You can purchase boats and other water toys at the marina's store
You can meet other people who share your interests in boats, fishing, and boating
You can visit the store to inquire about classes on how to maintain your boat or use it efficiently
Look for Golf Course Communities
Golf courses are great for the family. They provide a relaxing environment and allow you to spend time outdoors, but they also have many other benefits. Golf courses are good for the environment, as they help reduce erosion and restore damaged ecosystems. Golf courses also contribute positively to your area's economy, attracting tourists who pay hotel bills, eat out in restaurants, and shop in stores while visiting.
As you're looking for Gulf Coast Florida homes for sale near a golf course, keep your eye out for these features:
Look for Well-Built Homes of Quality Construction
When looking for a home, it's important to consider the quality of the construction. Often, you can tell if a house was well built by looking at its materials. For example, look closely at the door frames and window trim; are they made from wood or vinyl? Does the roof seem like it's sagging in places? Are there holes where pipes or electrical wires go through walls? When you find these things, they're usually signs that the home wasn't built with proper attention to detail or correct materials.
A good way to tell if your potential Gulf Coast Florida Homes have been well-built is by looking at them from above (i.e., on Google Maps). If all of the homes around yours appear to be built with attention to detail—with solid foundations, good insulation, and roofs—then chances are yours will be too!
Stick To Your Budget
When you are searching for your dream home, it is important that you know your budget and stick to it! Of course, you don't want to overspend on a home you can't afford. But, on the other hand, if the price seems too good to be true, it probably is!
Negotiating is an art form in real estate and something everyone should try at least once. If the seller wants their home sold, they will likely negotiate with you. However, don't be afraid to walk away from a deal if the terms aren't right for you.
Buy a house you can afford. When shopping for homes in the Gulf Coast area of Florida, it is important to stick to your budget. Do not buy too many houses; that could cause financial problems later. Instead, ensure the house you choose meets your requirements and needs so that you are happy living in it for years to come!
Conclusion
We hope this article was helpful for you in finding the perfect Gulf Coast Florida Homes. If you follow these tips, you should be able to find something that fits your needs and budget.
We have had a great time assisting our clients in finding their dream homes, and we would love to help you too! So feel free to reach out if there's anything else we can do for you or if there is anything else we can answer about the real estate or home buying process.