Roohome.com – Having limited space of apartment should be decor with a creative design. Therefore, there is a creative way to help you decorate a minimalist apartment design by using modern decor and features. The designer is probably want to show you the best arrangement how to do a smart decoration by a build and create an outstanding decor through this design. Besides its design, you need to check the good arrangement of the interior which will inspire you a lot. Are you curious about that? Let's check this minimalist apartment decorating ideas below!
Minimalist Open Plan Living Room With a White Color Concept Design
For the part of living room, you may arrange with a smart decor. If you have a limited space, you may separate your living and dining into one part. Then, you may apply a white color concept design to bring out a luxurious and awesome impression to your minimalist apartment decorating ideas. Then, to make your room looks perfect, you may arrange your living room with a minimalist design. After that, for the kitchen set design, you may renovate your dining and kitchen with a modern design. You may apply a trendy backsplash with a white brick accent design that can make your room become more outstanding. This minimalist open plan living room is very suitable for your apartment.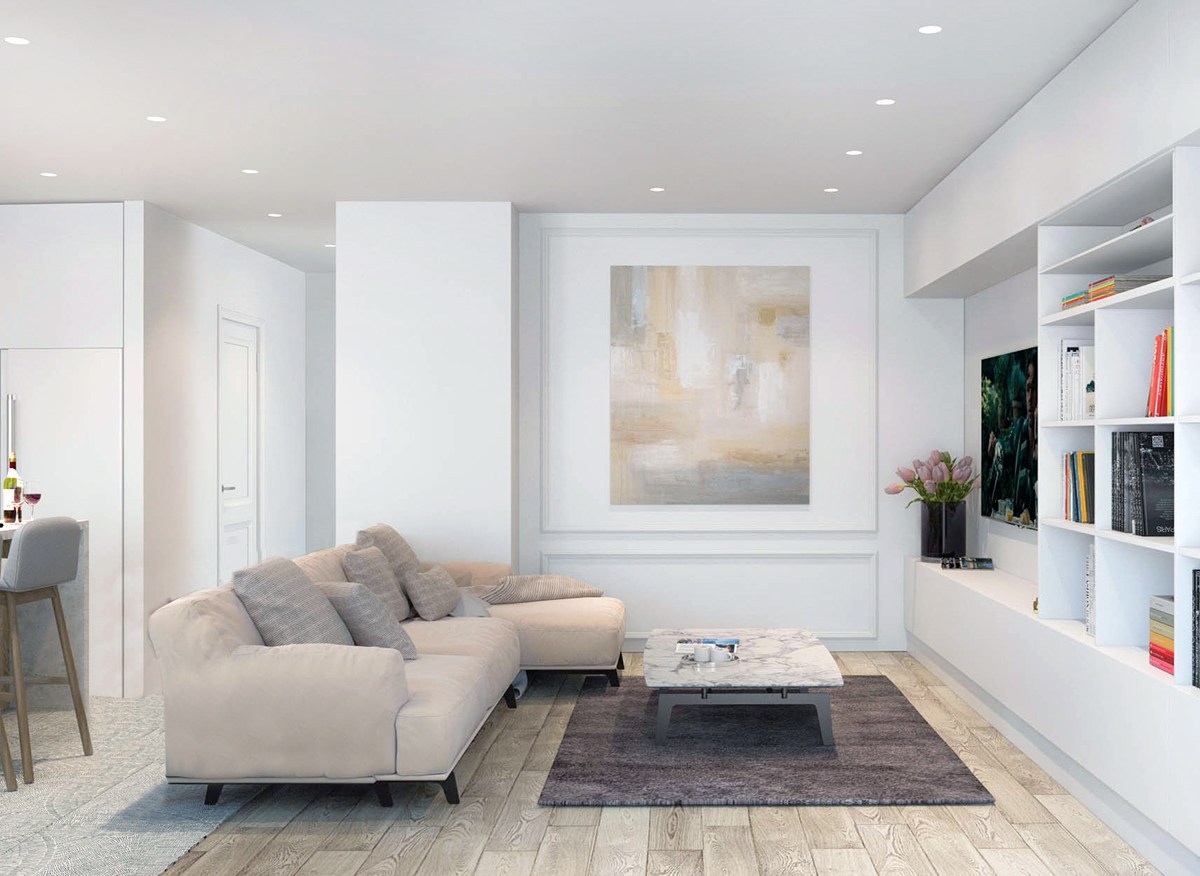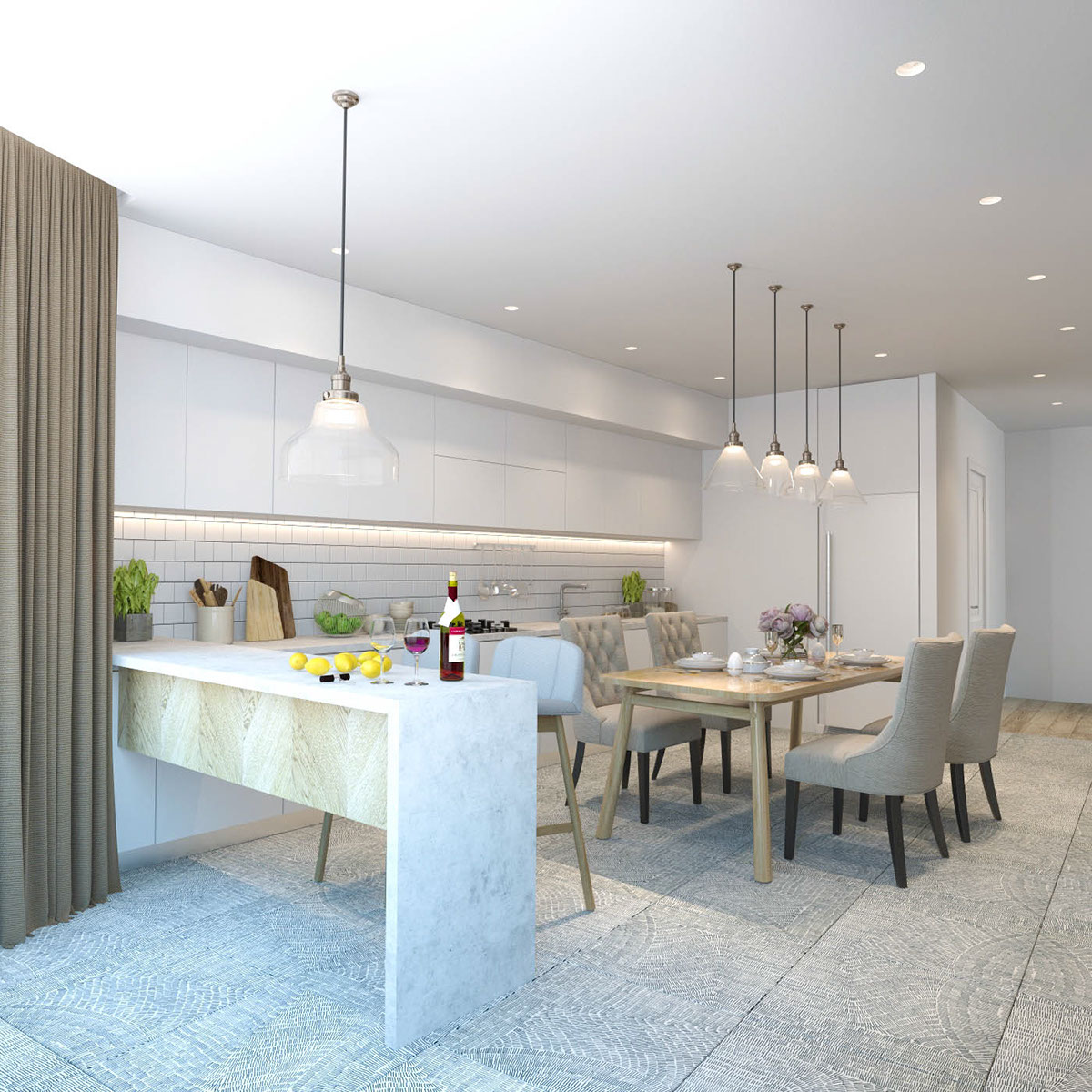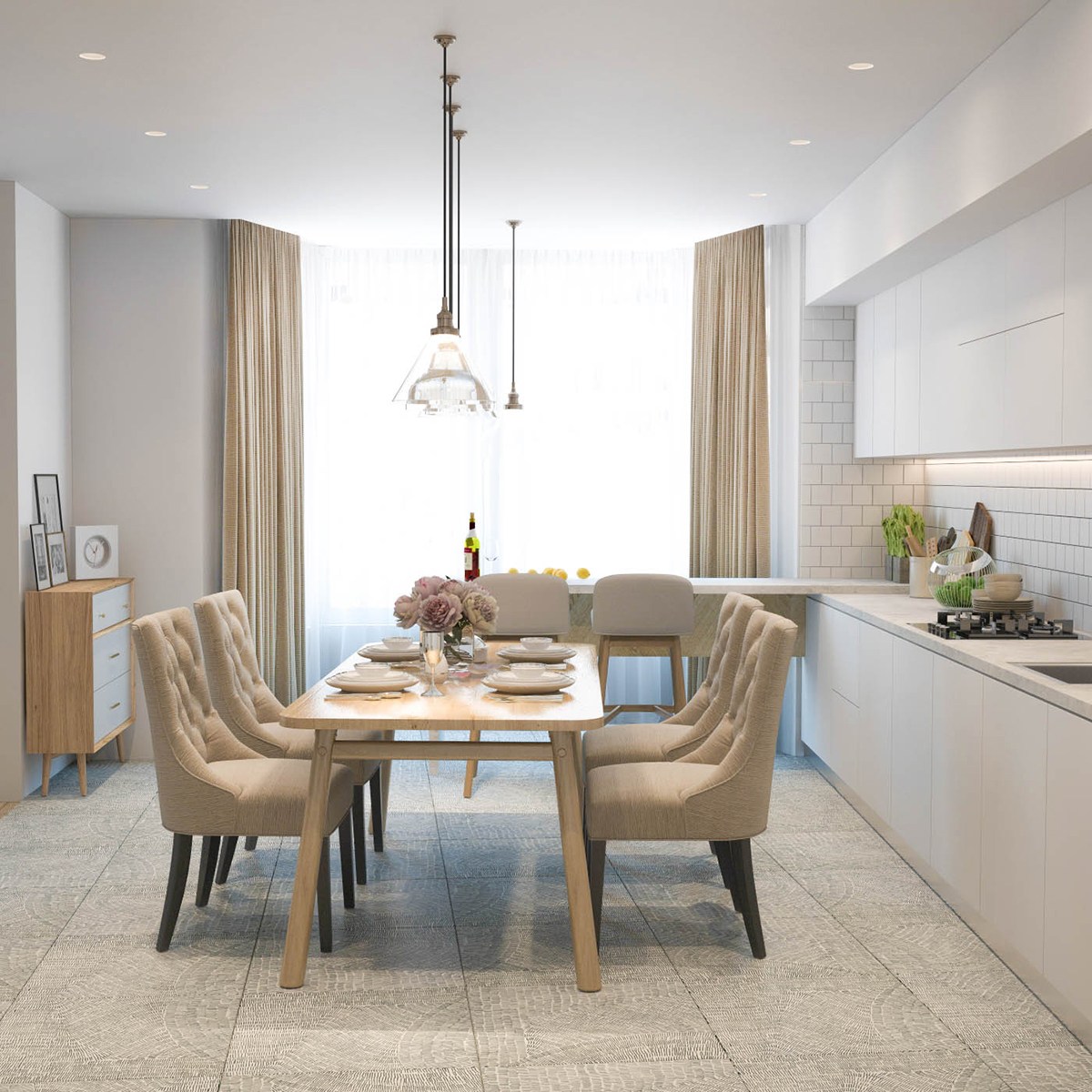 Minimalist Kids Room Design Which Looks So Playful and Cheerful
The next one, you may arrange kids bedroom with a minimalist design. You may use a wooden accent to combine in this design. After that, you may create a playful and cheerful impression for the part of your minimalist apartment design. This design has been decorated with an awesome decor like an outbound concept. You also may complete it with a blackboard that can make your kids room more perfect. Make the room bring out an outstanding decor. Let your children enjoy and happy while they stay inside.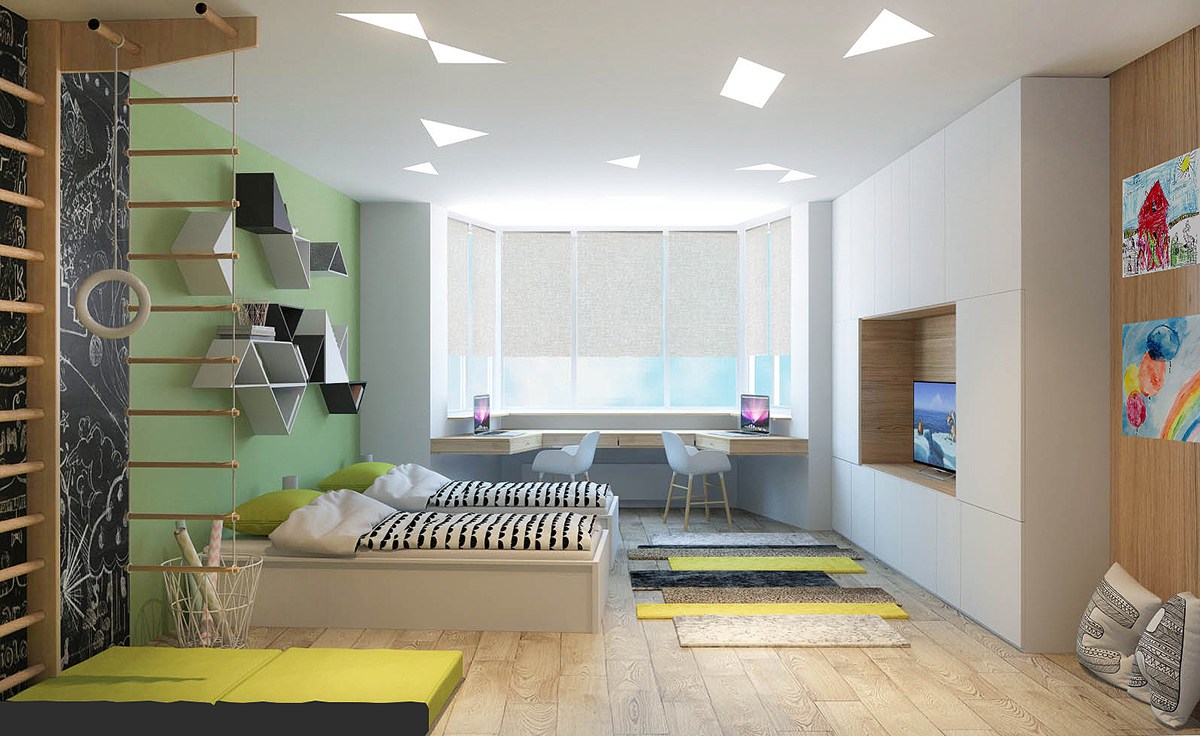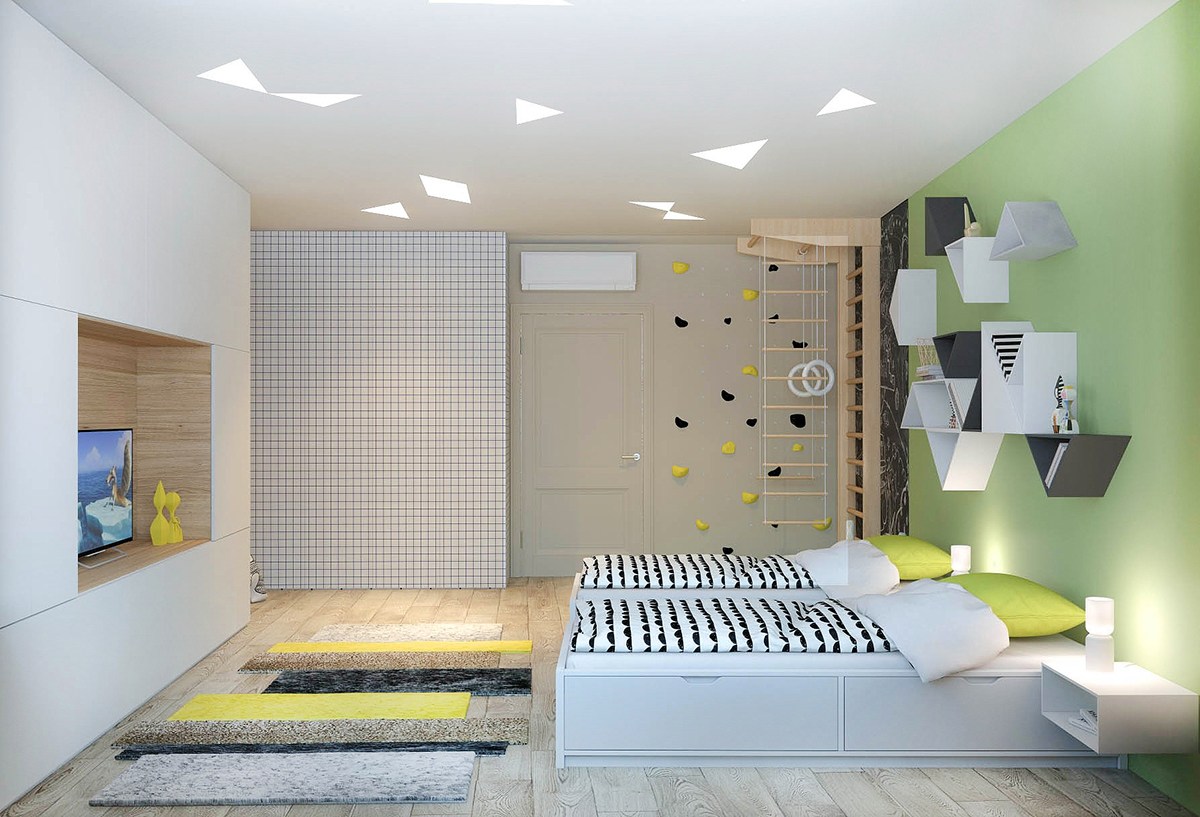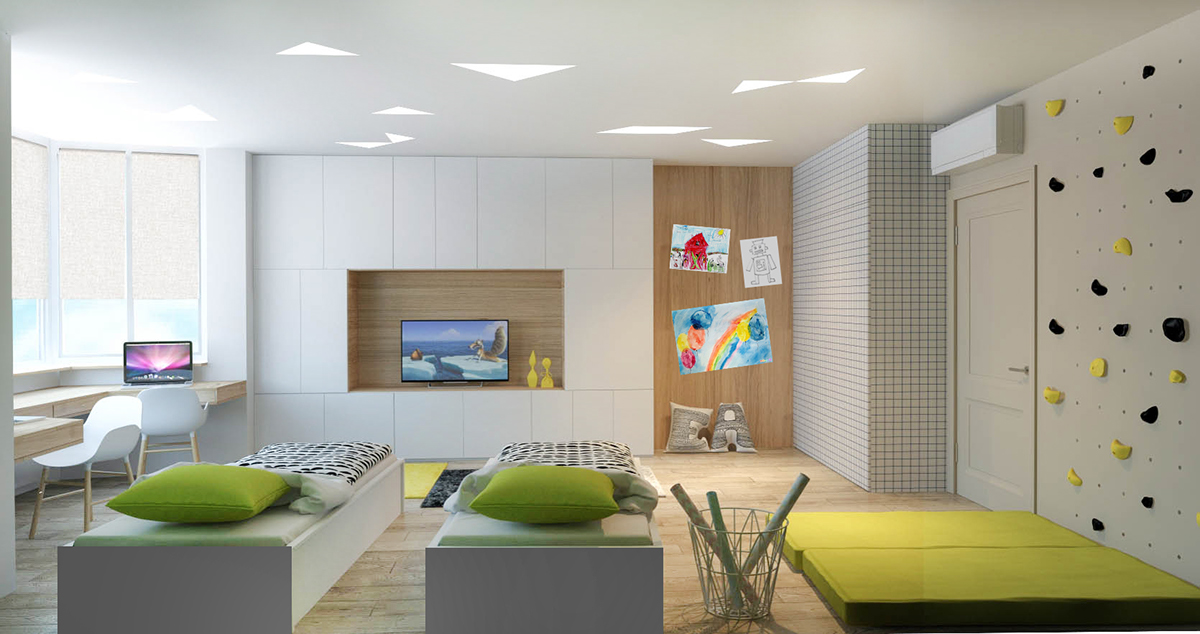 Minimalist Master Bedroom Design Combined With a Modern Decor
After that, for the bedroom, you must arrange with a modern decor to make it looks perfect. This room has been arranged with a white and pastel color which very suitable to apply in a whole of this minimalist apartment decorating ideas. To make it more unique, you may decorate the wall with a hexagonal wall texture design. You also may adjust an appropriate ornament to your room. You may use a wooden accent to cover the floor of this minimalist master bedroom design. Then, for the bathroom, you may apply a white brick wall concept decor to support your room design.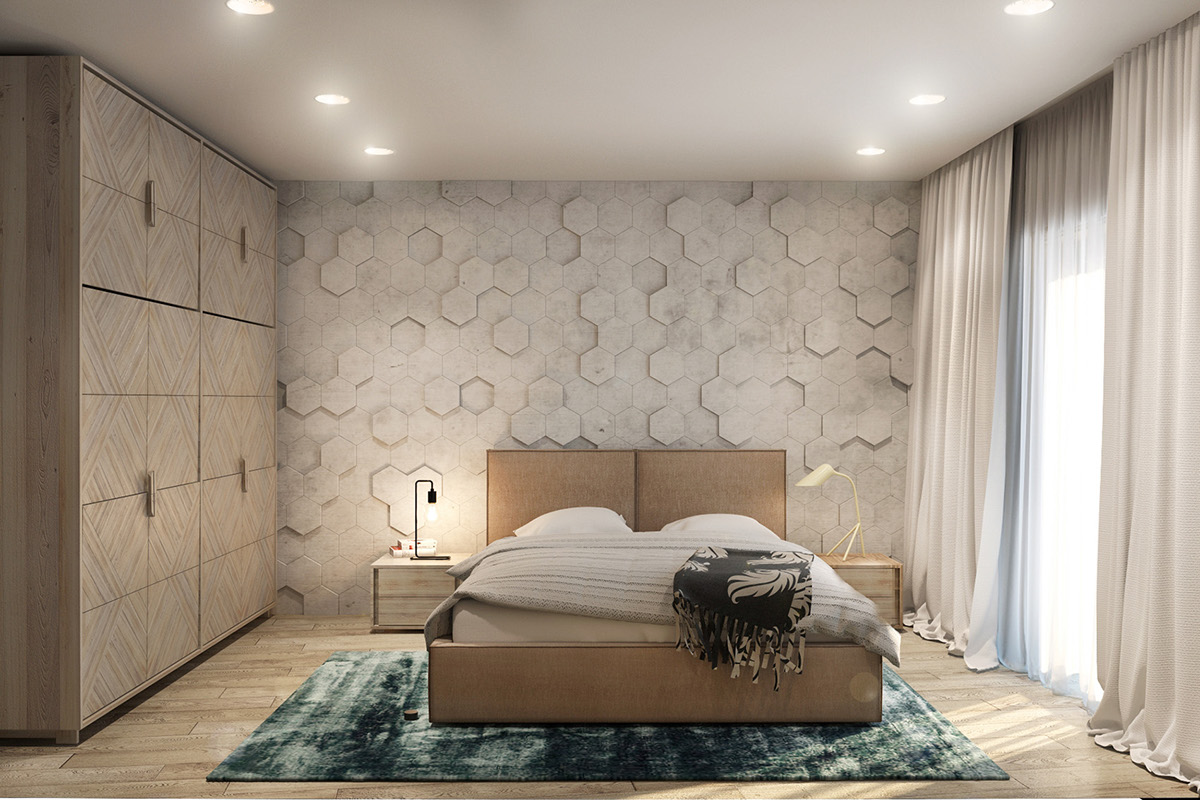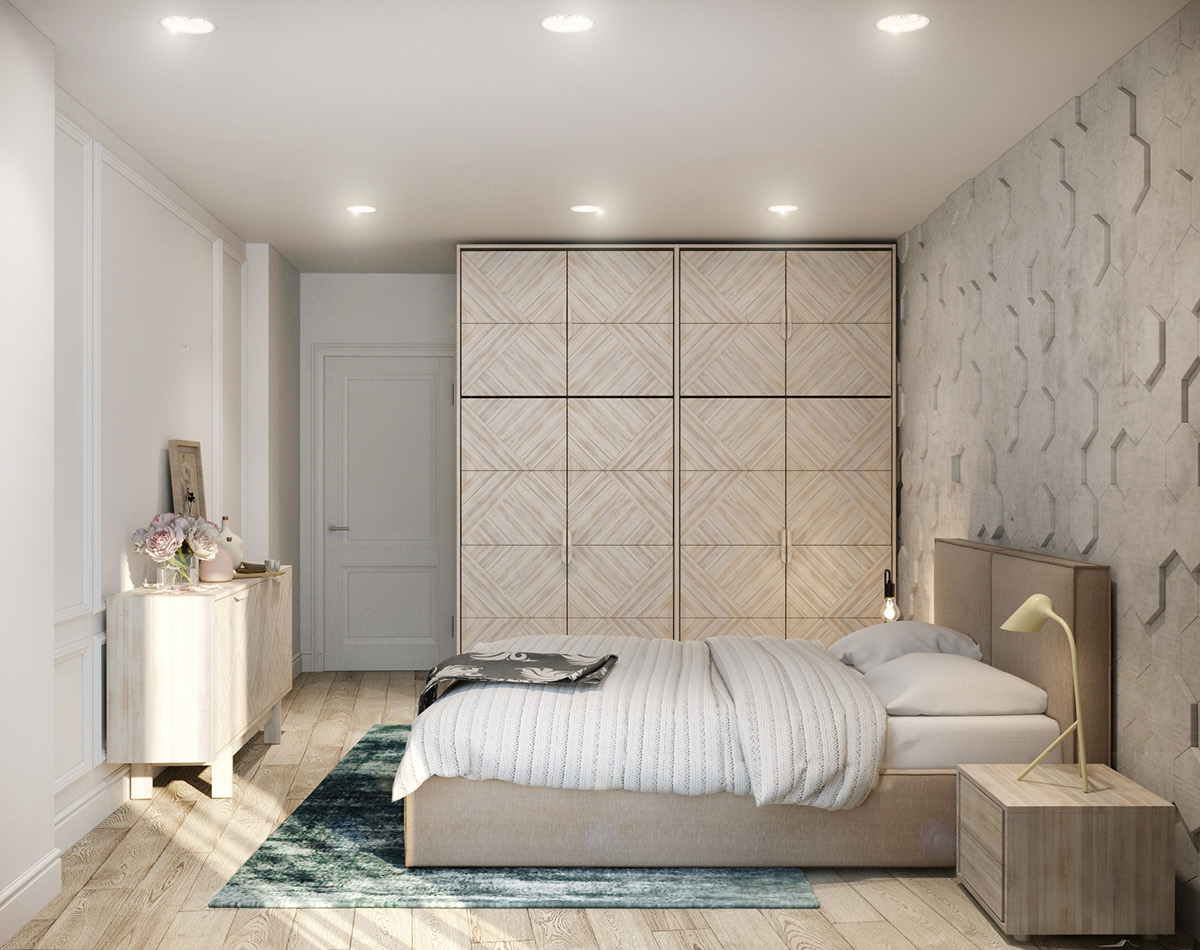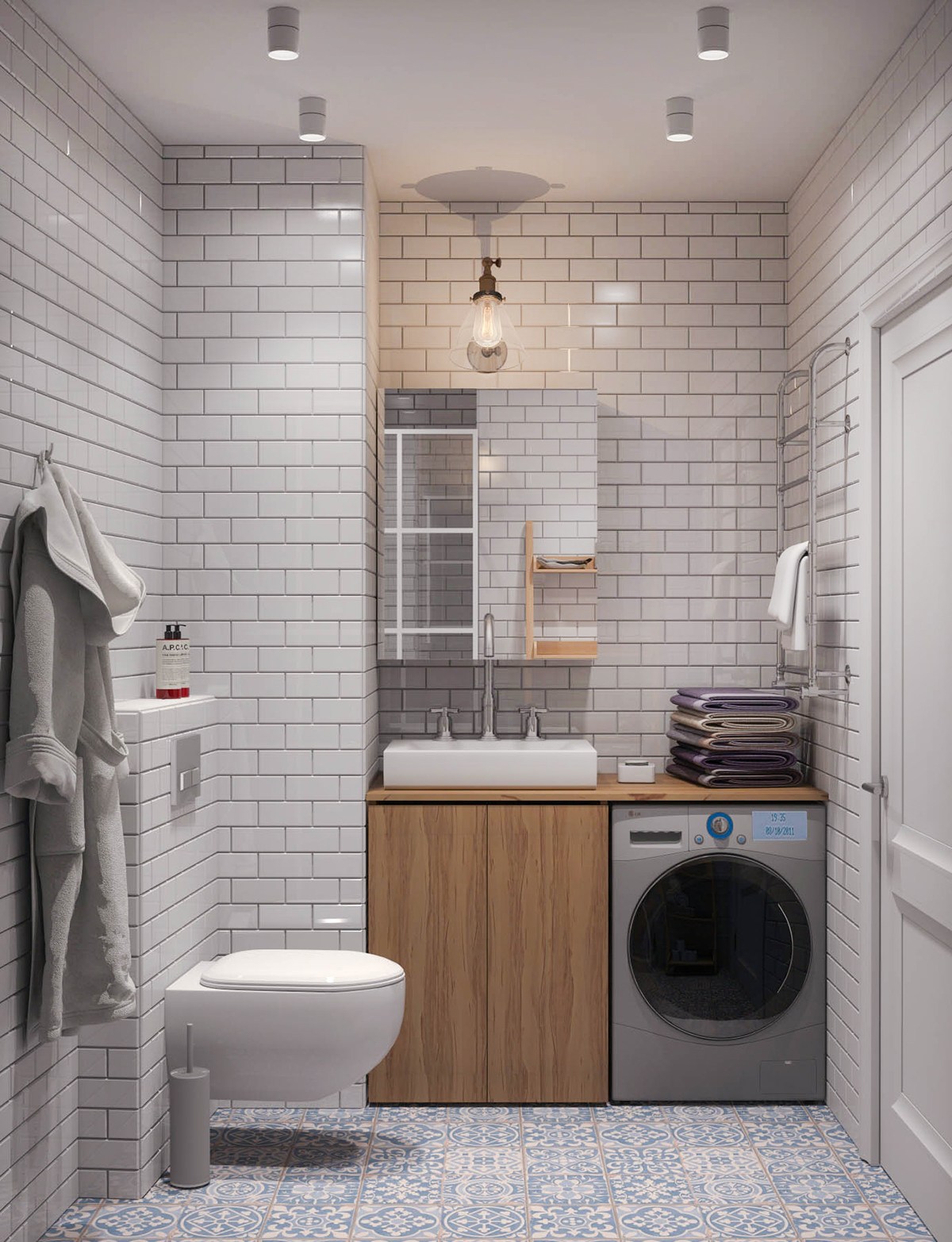 Do you interested in applying this minimalist apartment design? Let's change your previous apartment design into an awesome decor that can bring out an outstanding design inside. Hopefully, this will make your room become more perfect. You also may adjust other concept designs into your apartment. Good luck and have tried it right now! 🙂