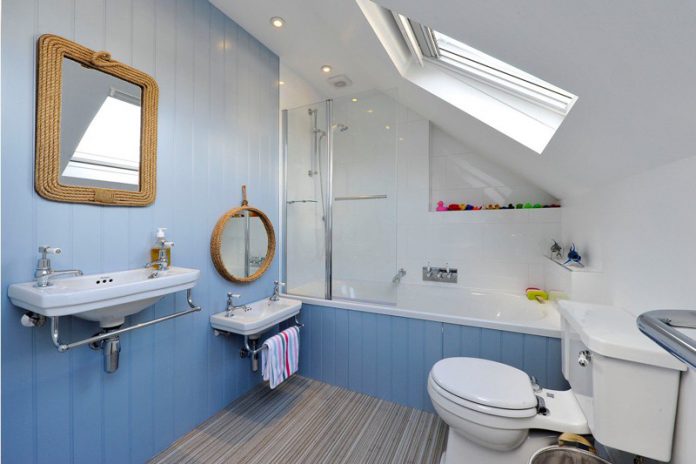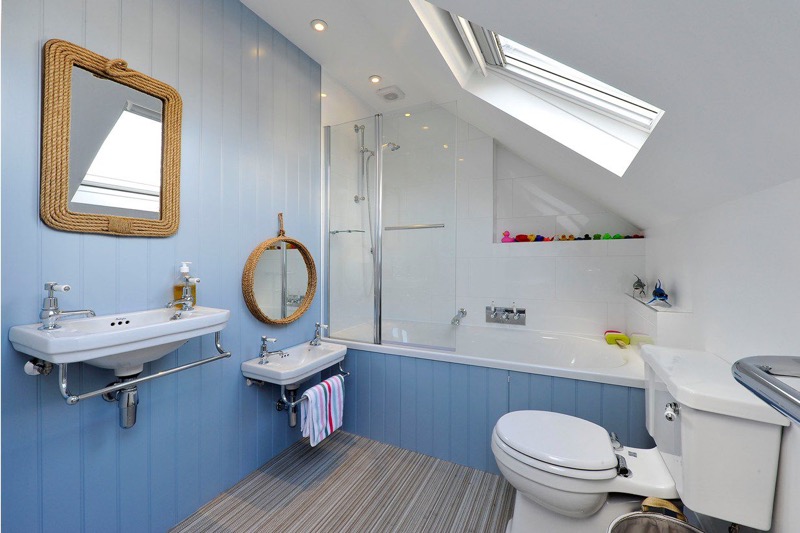 Decorating your children's bathroom is an awesome opportunity to flex your creative muscles and come up with an awesome theme.
But there are so many to choose from. Where do you start?
Here are four fun themes for your children's bathroom:
Under the Sea
Rubber Ducks
Dinosaurs
Unicorns
Under the Sea Bathroom Theme
The ocean theme is an easy choice for a child's bathroom. There are so many things you can do to decorate the bathroom and make it look like an under the sea world. Start by painting the walls a light blue or aqua blue – you can even paint the ceiling if you want to get really creative.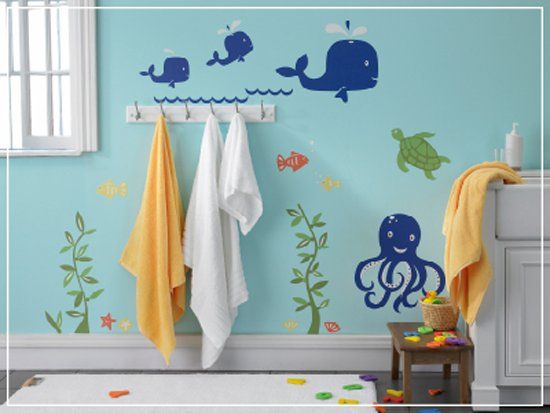 Thankfully, they make a ton of aquatic or ocean-styled products for you to choose from and use.  There are stickers, decals, and murals that you can put on the walls. There are fish, ocean scenes, and sea creatures that you can add to the room.
Not to mention, if you take trips to the beach yourself, seashells are free!
Rubber Ducky Bathroom Theme
The rubber ducky theme is another popular choice for the bathroom. They are fun and whimsical, appealing to kids of all ages.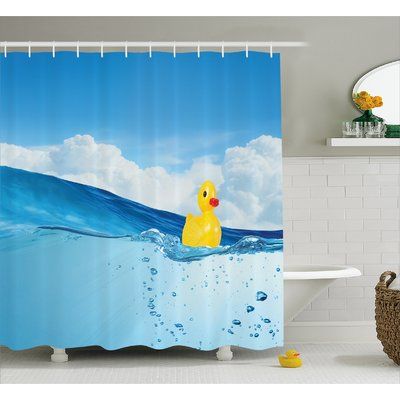 There are all kinds of rubber duck bathroom decor items available that you can use to decorate your child's bathroom. You could keep it minimal with just a few accent rubber ducks, or you can go all out with a rubber duck shower curtain, duck bath mats, duck towels, or duck soap dispensers.
Though it's a little childish, this is a theme that your child may be fond of even into their later years. Just cut down on the number of duck accessories over time, and they may not want to redesign it until they're teenagers.
Dinosaurs Bathroom Theme
The dinosaur theme doesn't fit the bathroom perfectly, but it's an awesome theme nonetheless, and any child even remotely interested in these archaic creatures will absolutely love it.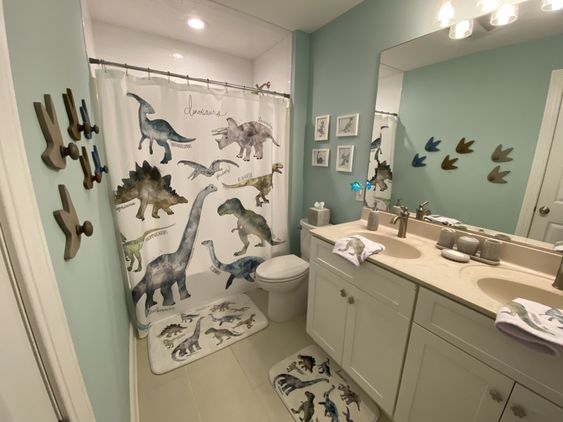 The best place to start is with the shower curtain. Look for an awesome one that will really serve as the focal point of the bathroom. Next, look for some dinosaur accessories like towels, mats, and soap dispensers. Top it off with some dinosaur figurines for bath time.
This theme is so versatile that you can create the entire room to look like a prehistoric land with some jungle accessories.
Unicorn Bathroom Theme
Unicorns are the most popular of the mythical creatures – why not let them add some flavor to your bathroom?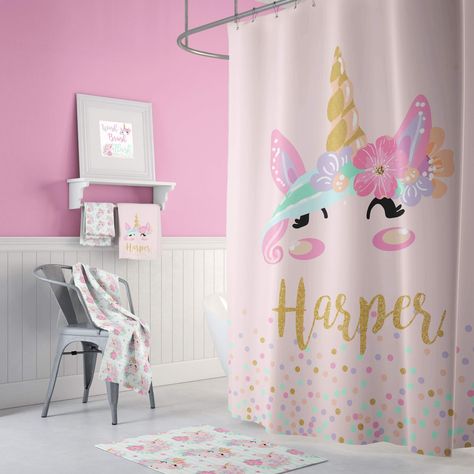 Your two base colors will likely be pink and purple. You can go with an awesome unicorn themed shower curtain and then decorate around it with pink and purple accessories. Or you can go all out and get unicorn figurines, wall hangings, toys, wall decals, lights, and bath toys, too.
The unicorn theme will be a fun one to use for as long as you want it, but it is definitely a bit more whimsical than the other themes.
There are so many themes for your children's bathroom that it's hard to choose just one. But, you can easily mix and match to create a fantastic bathroom for your kids.
Our last tip for you: let your children get involved in the creative process. It will be a fun project for the whole family!