Roohome.com – Usually woman like a design which presents a feminine and calm impression. For that, here a chic loft interior design applying with a soft color is suitable for a single woman. With this concept design, it will describe a woman's character. The designer has been arranged this combined with a modern and minimalist decor ideas. All of the parts in this loft looks so gorgeous and awesome. Do you want to see how the design looks like? Let's see this chic loft decorating ideas design below. Maybe it might bring you inspiration.
White Minimalist Living Room Design Arrange With a Wooden and Brick Material
If you have a limited space, you may arrange the living room with a minimalist design like this following chic loft decorating ideas below. To make it looks attractive, the designer using a wooden and brick stone for the material design. Applying those materials for your decoration to expose a contemporaneous impression inside. A soft color shade very compatible to pain in the whole room. In this design, the designer using a white color as the dominant color inside. For that, a white minimalist living room design is suitable to apply in your loft. Do not use an excessive decoration inside, just a simple one to decorate your room.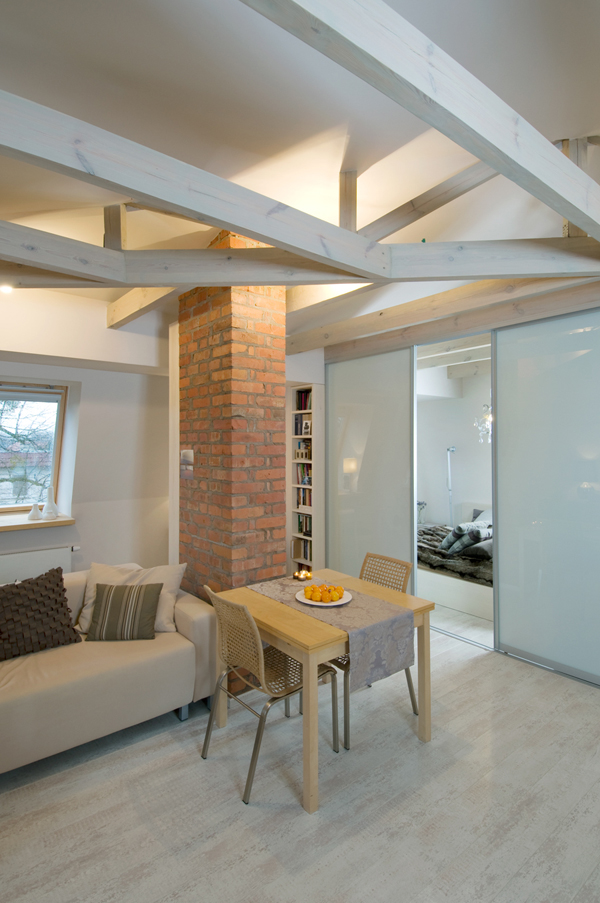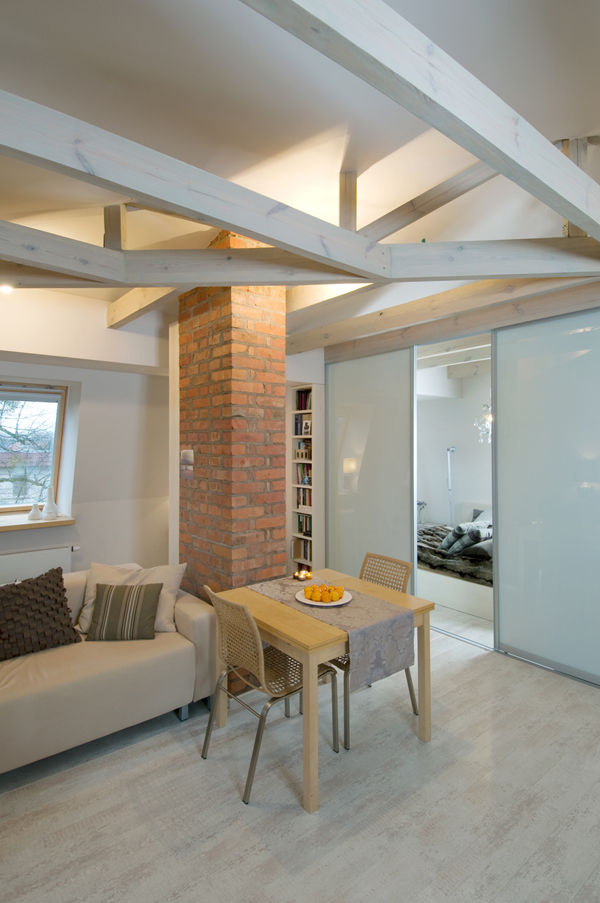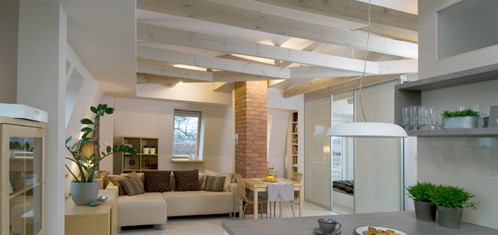 Minimalist Kitchen Set Design With a Chic Decoration Inside
Move to the kitchen, you may open your space near from scenery outside. Using a big rolling door from a mirror to make the kitchen looks perfect. Arranging with a chic decoration such a decorative plants to bring out a coolness and fresh impression inside. Keep applying a soft color to support your design, a white color or pastel color may you adjust in this room. For the roof, you may use a wooden as the complement decor inside to bring out a modern and minimalist look. Make your chic loft interior design perfect with a model concept design inside.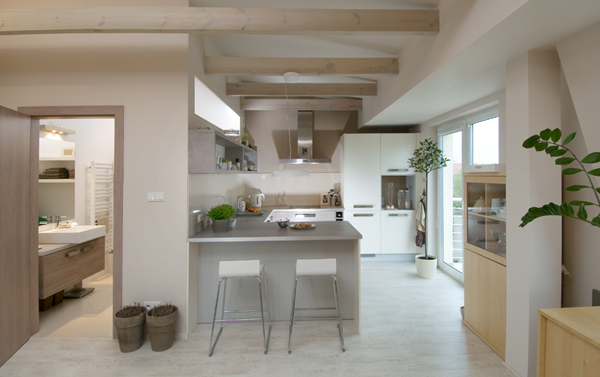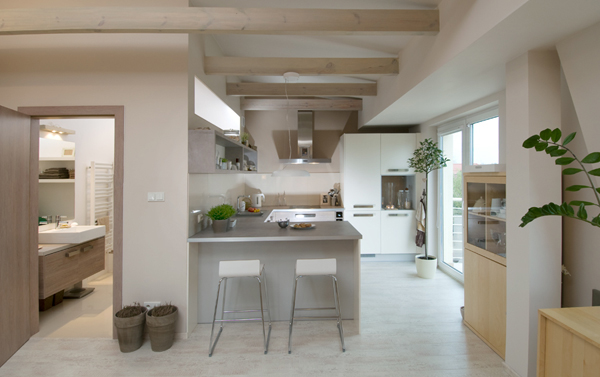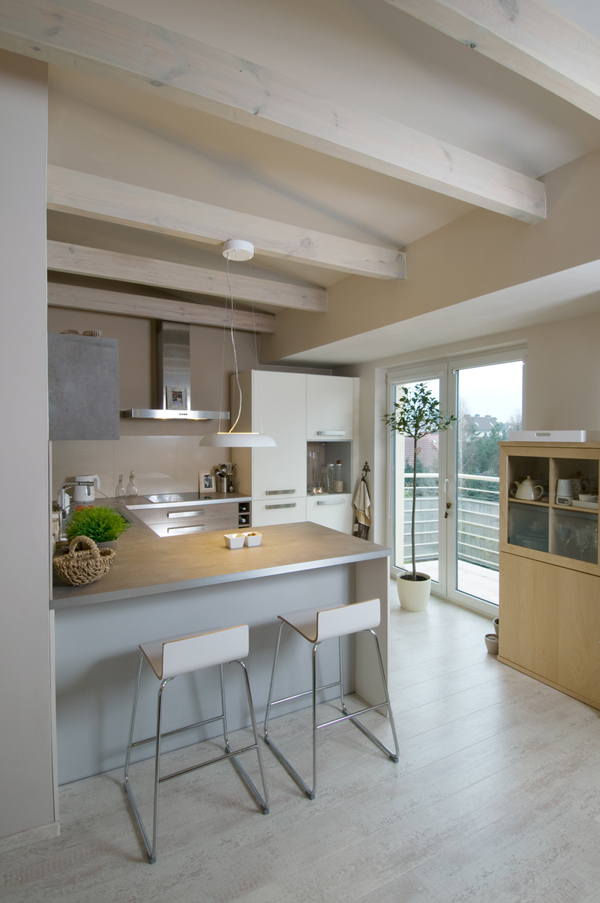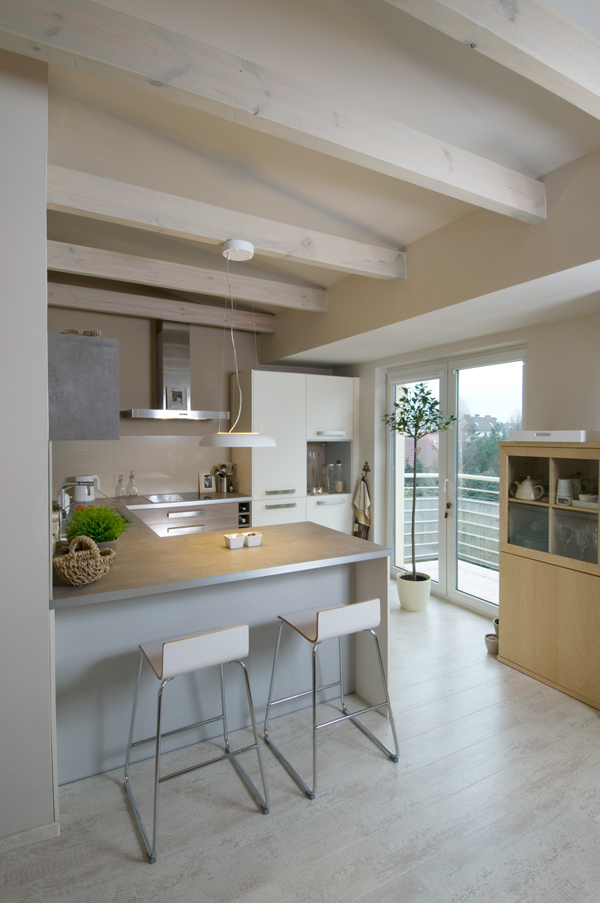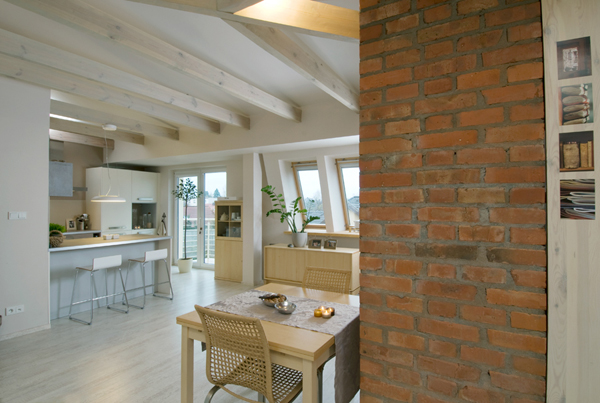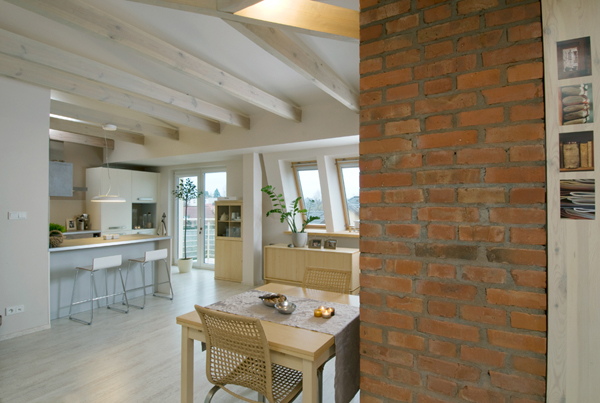 Minimalist Bedroom Design Applying With a Soft Color Decor
Then, for the bedroom, a minimalist concept design is suitable to choose. If you have a limited space, do not need to add much of decoration to make your room does not look crowded. A woman usually like to applying a beautiful and chic decoration for their room. This bedroom decor looks simple and minimalist but it can bring out a fashionable impression. Make your chic loft decorating ideas more trendy and awesome with a soft color decor which applies inside. Keep using a wooden accent to support your concept design ideas. A white color shade still can you use as the main color in this room. You may apply a striped pattern for your bedcover. For the lighting, using a simple and small chandelier to beautify your room.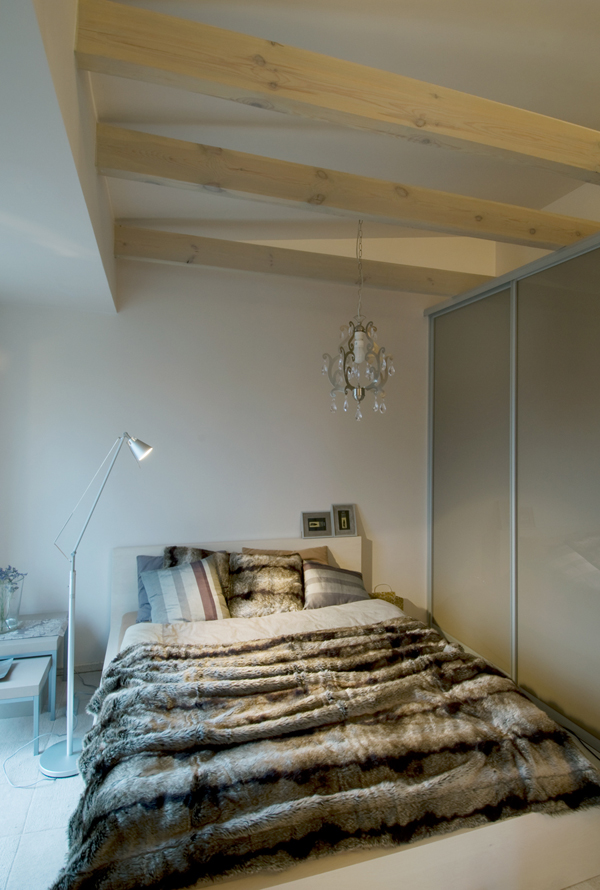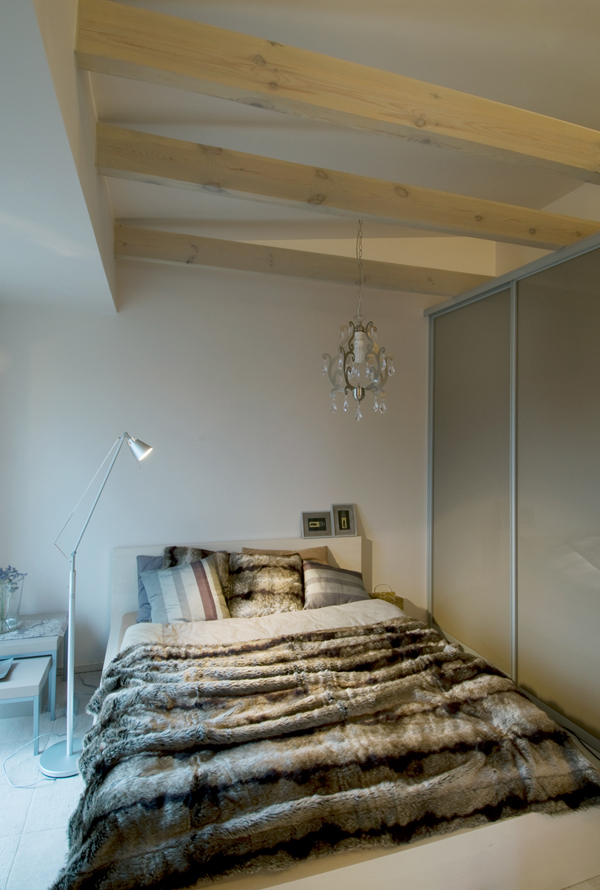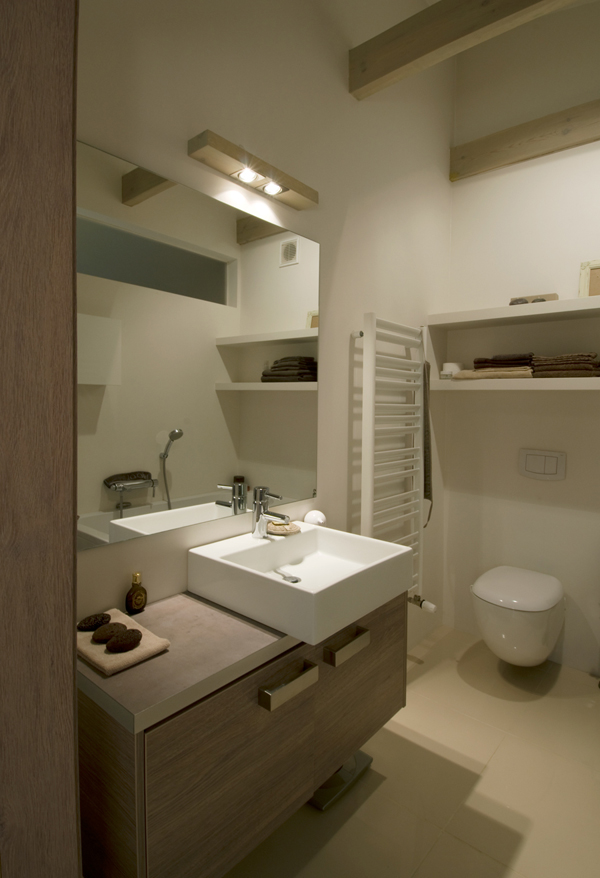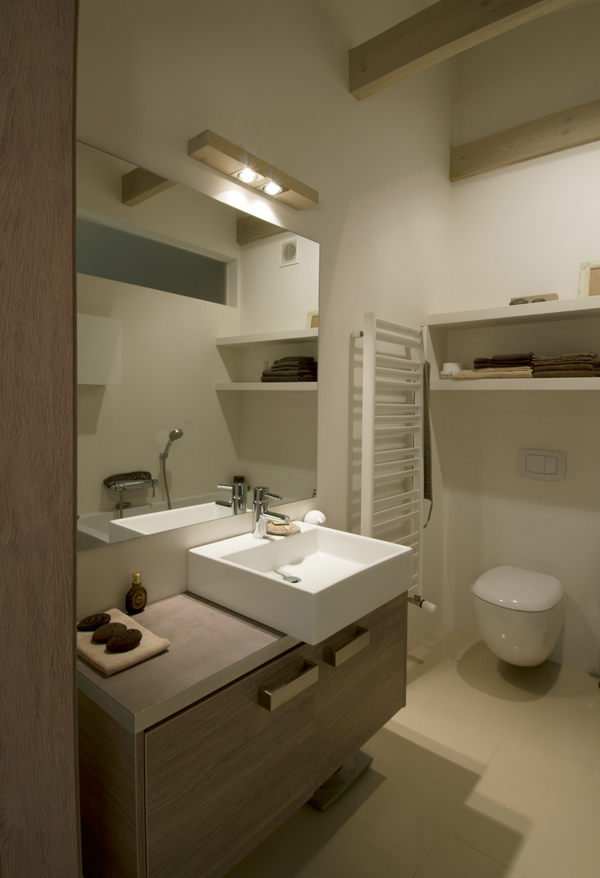 So, what do you think about this chic loft interior design above? Is that looks gorgeous and charming, right? Do not wait so long, let's go follow and apply it to your apartment right now!