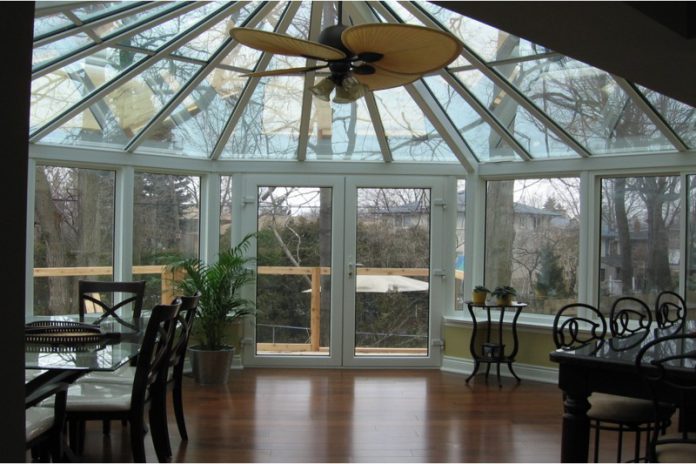 Winter has officially arrived. The temperature has lowered, the leaves on the trees have fallen, and the days are short and dark. You may tend to hibernate once the colder weather arrives because it's too cold to spend much time outdoors. And that means you're hiding away from the natural sunshine, limiting your vitamin D intake and the other numerous benefits that glorious natural light provides.
It's so important to have a bright, sunny house to come home to during the winter because you probably spend more time inside, arguably, than any other time of the year. Natural light opens up your space to the great outdoor sand makes it feel cozy and warm, even on those dreary winter afternoons.
Check out these home décor and renovation tips that will turn your home into a sunny and warm winter oasis that you'll look forward to hanging out in all season long.
Hang Lots of Mirrors
One way to create the illusion of a bigger, brighter space is to hang mirrors on your walls. Even on a gloomy day, mirrors will reflect the natural light and cast it throughout the room that it's in. The bigger the mirror, the better, so if you can get a couple of full-length mirrors or larger-sized models to hang on your living room wall, you'll have a room flooded with luminous light no matter what the weather is like outside.
Install a Beautiful Sunroom
Have you always wanted a room in the house to use as an office space, a private gym, an additional TV room, or a playroom for the kids? And you've also always wanted to bring more light inside the house but haven't yet figured out the perfect plan? Why not install a sunroom — a space that's versatile enough to transform into any room you'd like, all while providing ample amounts of natural outdoor light?Check out a company like Florian Sunrooms Toronto that offers beautiful sunroom styles and models. A sunroom is made with a glass ceiling and walls, and the purpose is to create a bright, open space, no matter where it is or the time of year.
Decorate with Soft, Light Colours
Do you have darker wallpaper hung up all over your house? Or, perhaps you use a lot of darker colours when decorating furniture, like dark blues, greens, or greys. Darker colours on walls and in furniture pieces often create a dreary vibe. If it's raining outside and you're sitting in a grey room, chances are you're going to feel pretty grey, too. You want to utilize colours that will catch bits of sunlight even in the gloomiest of times.
Consider checking out your local paint shop and finding shades of white or cream, and swap those darker colours for pastels, or if you're feeling bold, jewel tones like emerald greens or deep yellows.
Winter can feel long if you're not prepared for its cold weather and shorter days. Make the most of this blustery season by creating a cozy, warm, and bright space right in your home with these décor and renovation tips.