Roohome.com – Do you have a spacious apartment? What kind of design that you want to apply? Try this luxurious apartment design which can make your flat looks different. The designer applying a contemporary and organic style decor to combine into one design. This will make a whole part of your room looks stunning and awesome. They also apply a gray color to support this design. If you apply this decoration for your luxurious studio apartment design ideas, you will feel comfort and happy to stay for a long time. For more details, you may see how is the arrangement below!
Luxurious Living Room Design Applying With a  Contemporary Style Decor
The first thing that you must do is, arrange your living room with a suitable concept design that related to your luxurious studio apartment design ideas. The designer gives you a brilliant idea to apply a contemporary style decor which can make your living room looks stunning. A gray color is compatible to paint this whole room. Then, you also may combine a perfect decoration such an industrial material to arrange in this room. In luxurious living room design, choose a wooden accent for the flooring material, you may choose with a rough texture to harmonized this room. If your apartment full by a window, you may use a modern curtain to cover up it.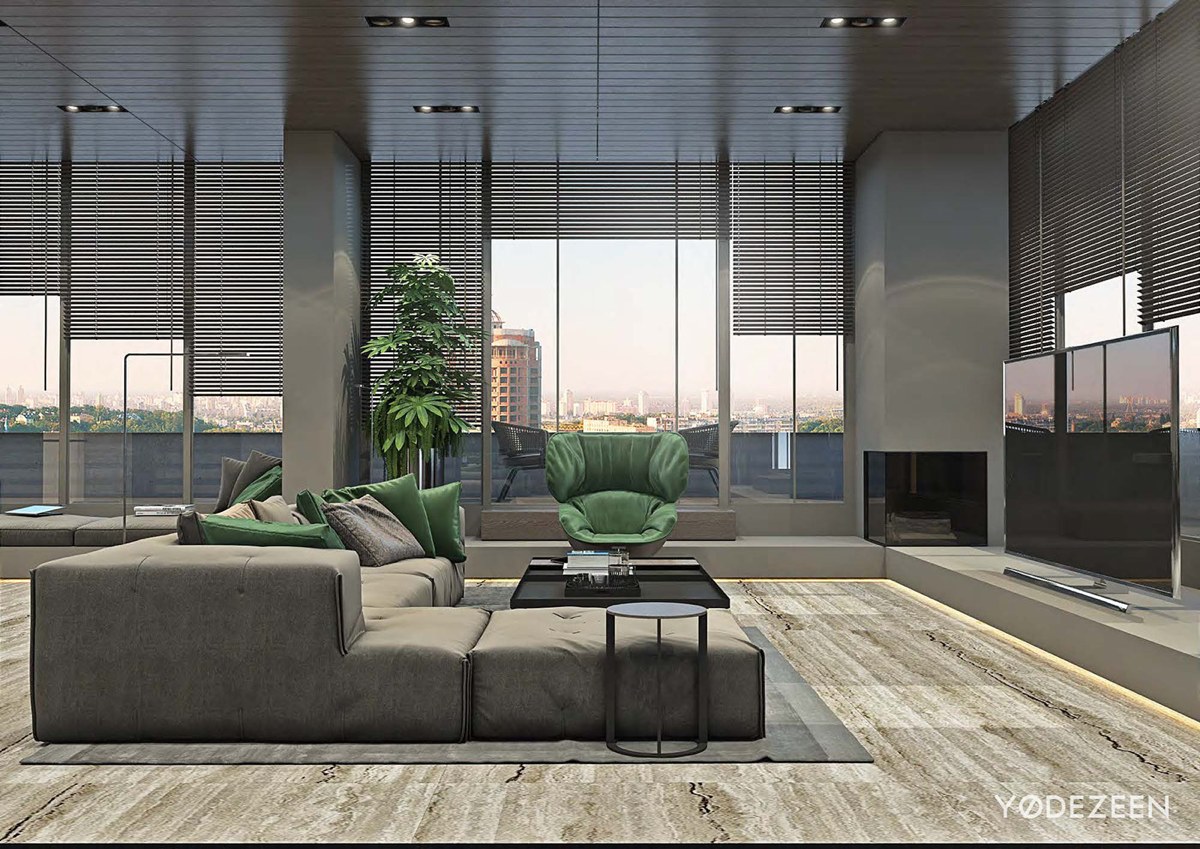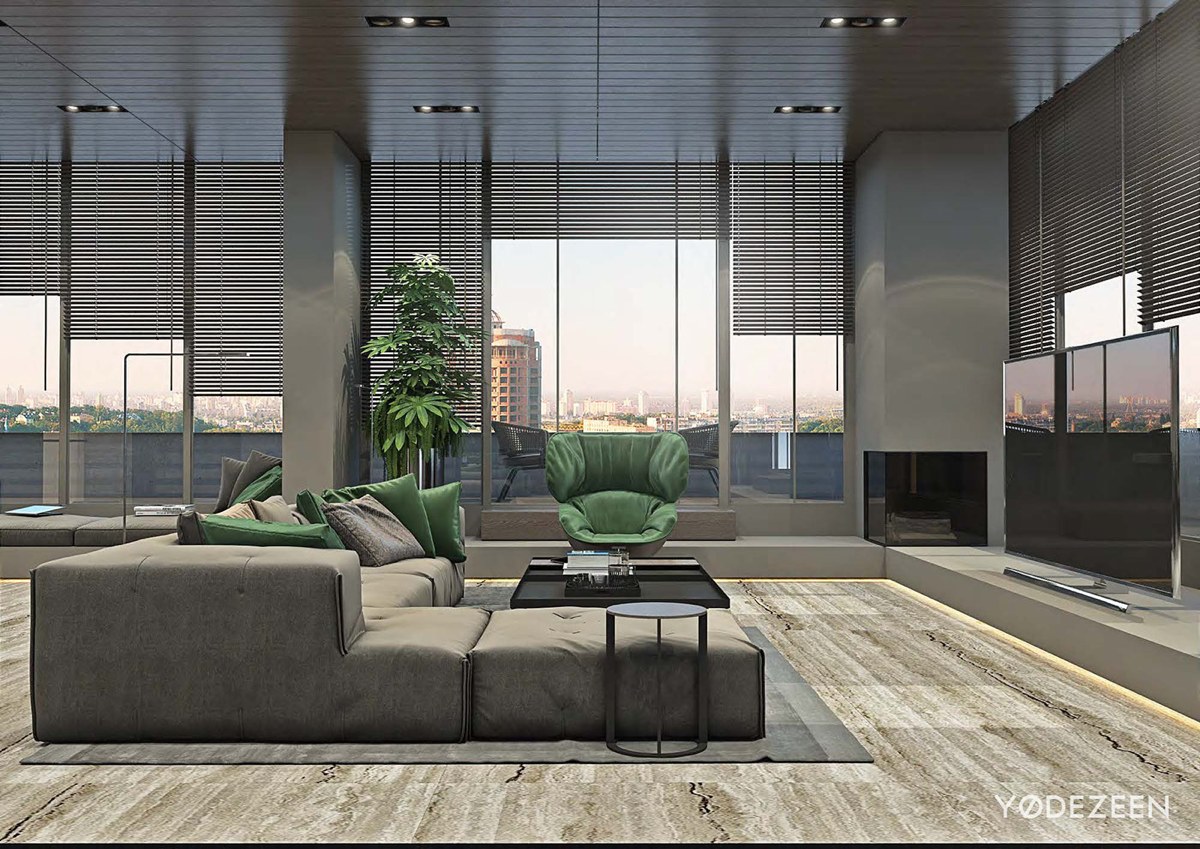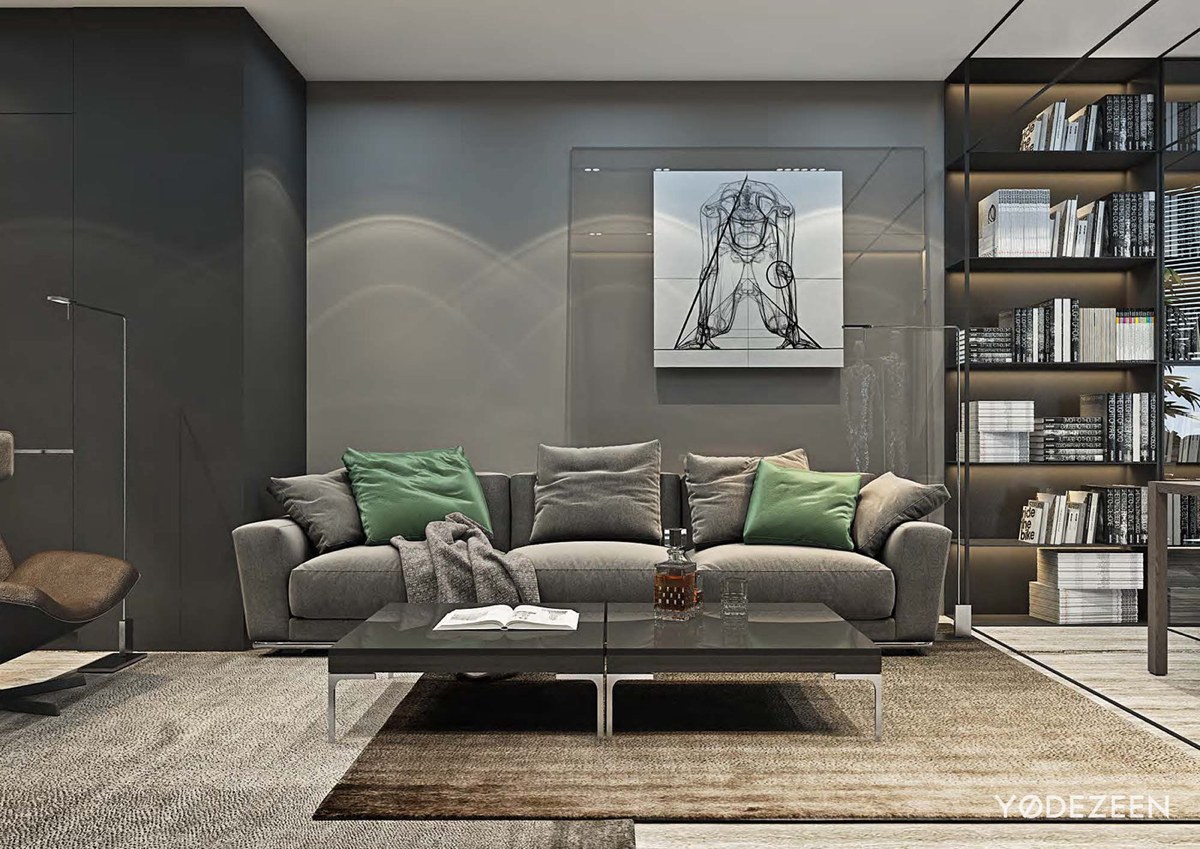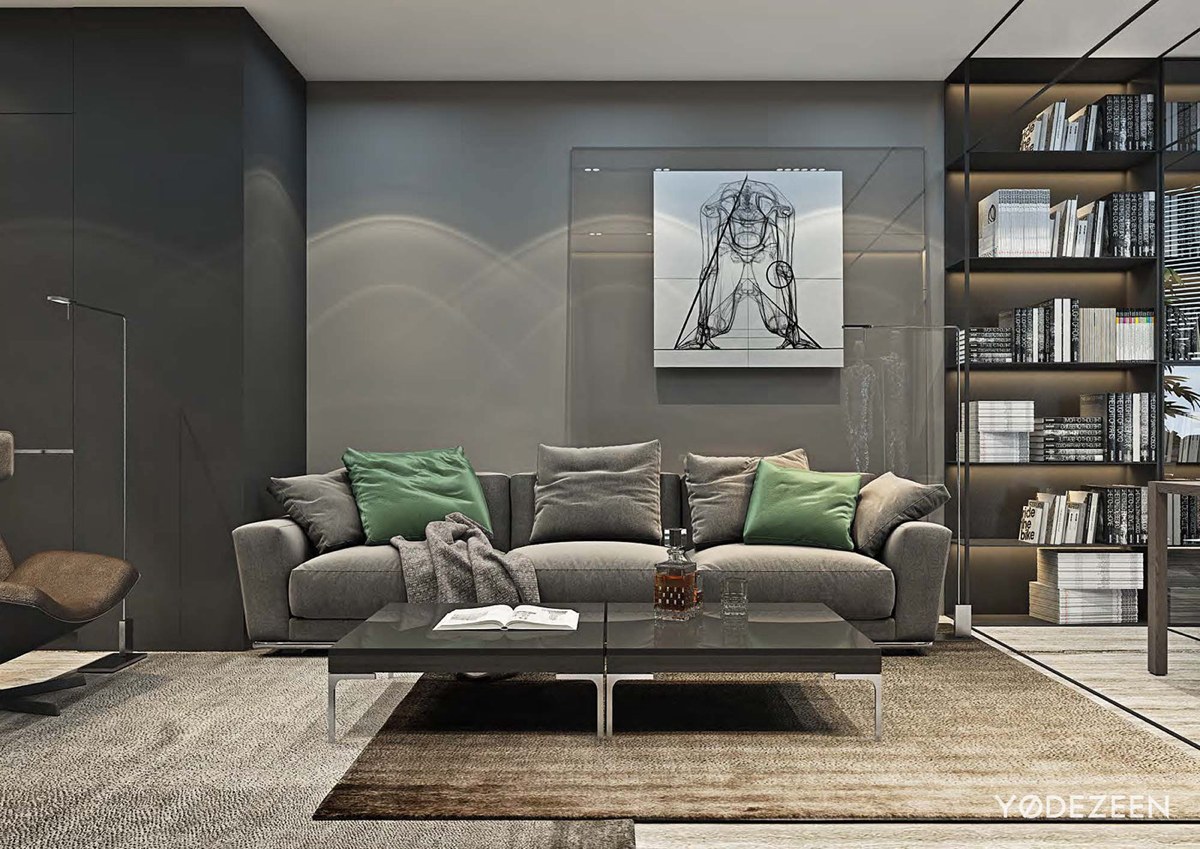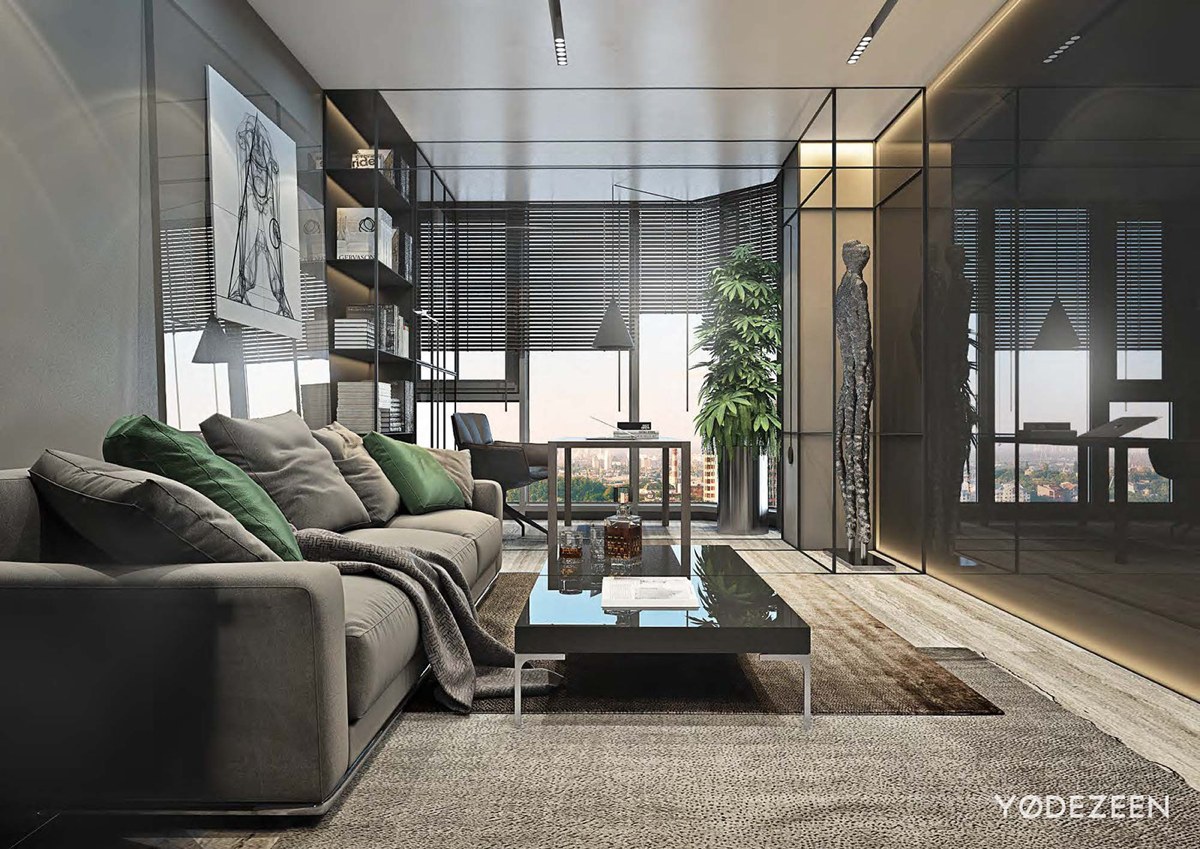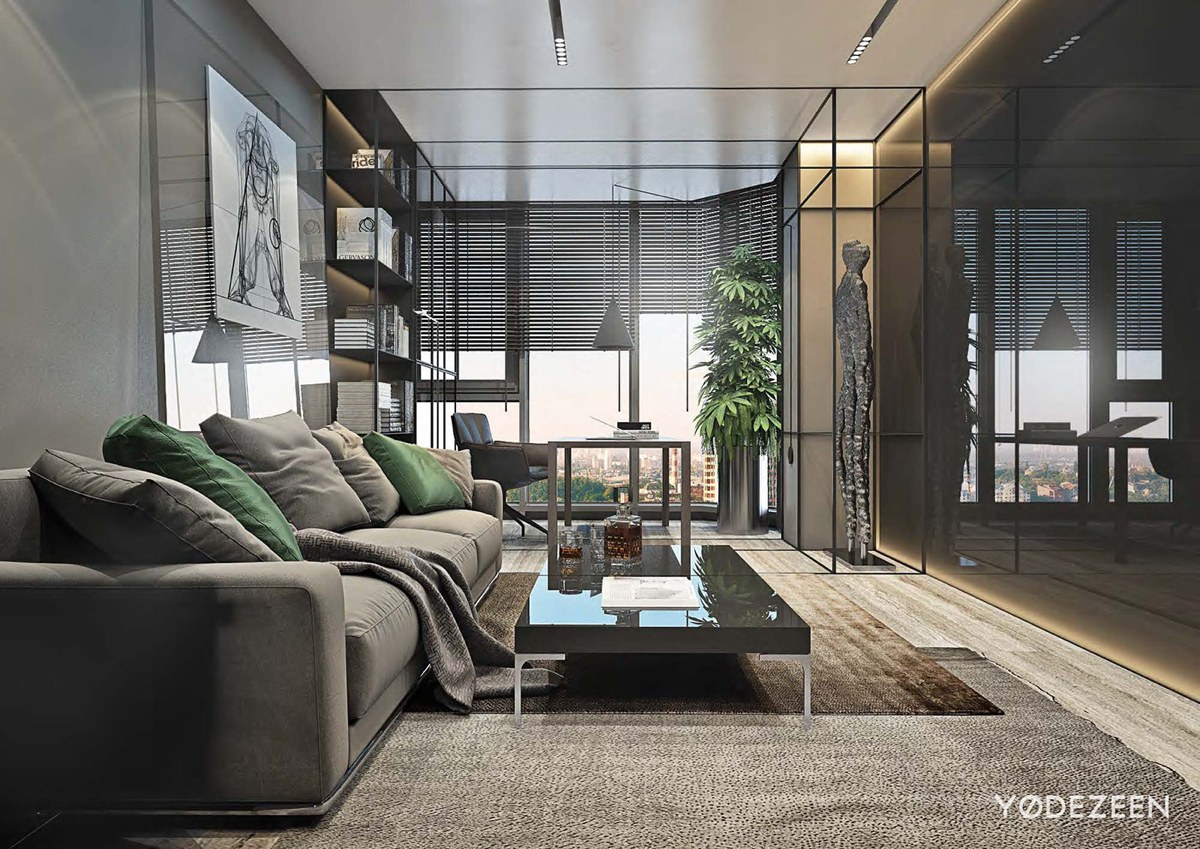 Luxurious Kitchen Design Decorated By an Organic Style Decoration
Next, to arrange the kitchen, you may mix and match a contemporary design and industrial design into one part. If you can see the design below, the designer choose a wooden material to decorate the roof and floor. It looks so harmonious for this luxurious apartment design because the concept design applied a contemporary decor. For the industrial decor, you may use an aluminum for the cabinet or mini bar table. To make it more perfect, choose a modern and trendy lighting which has a unique shaped as the complement of this design. Then, combining with an organic style decoration also suitable to beautify this room. It will bring a coolness into this room.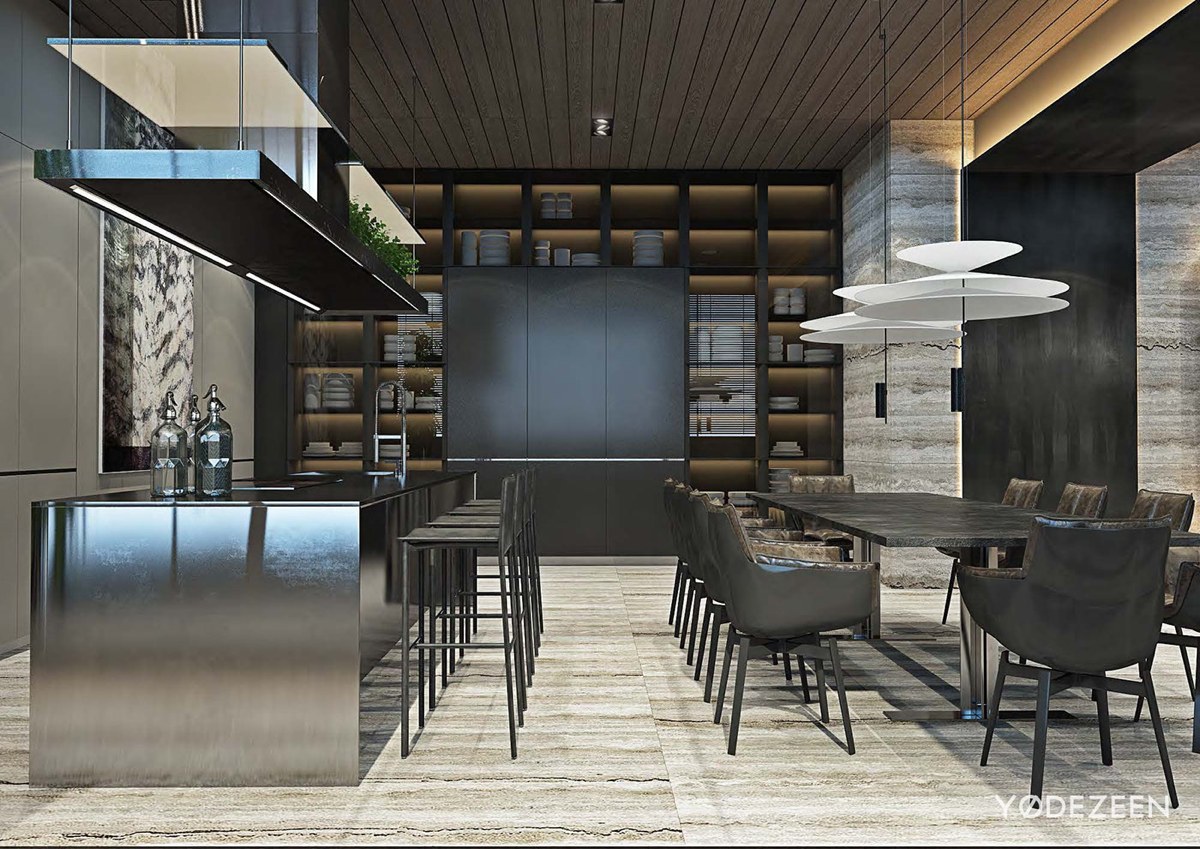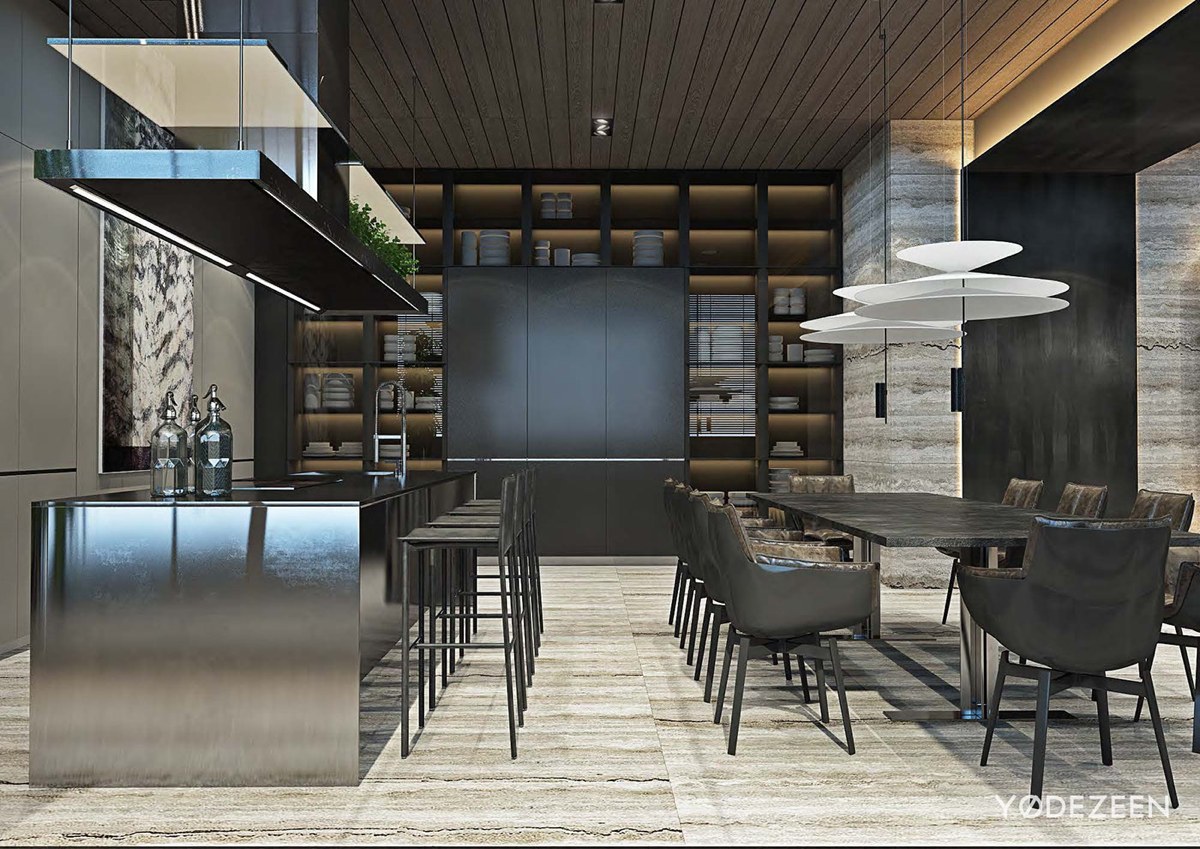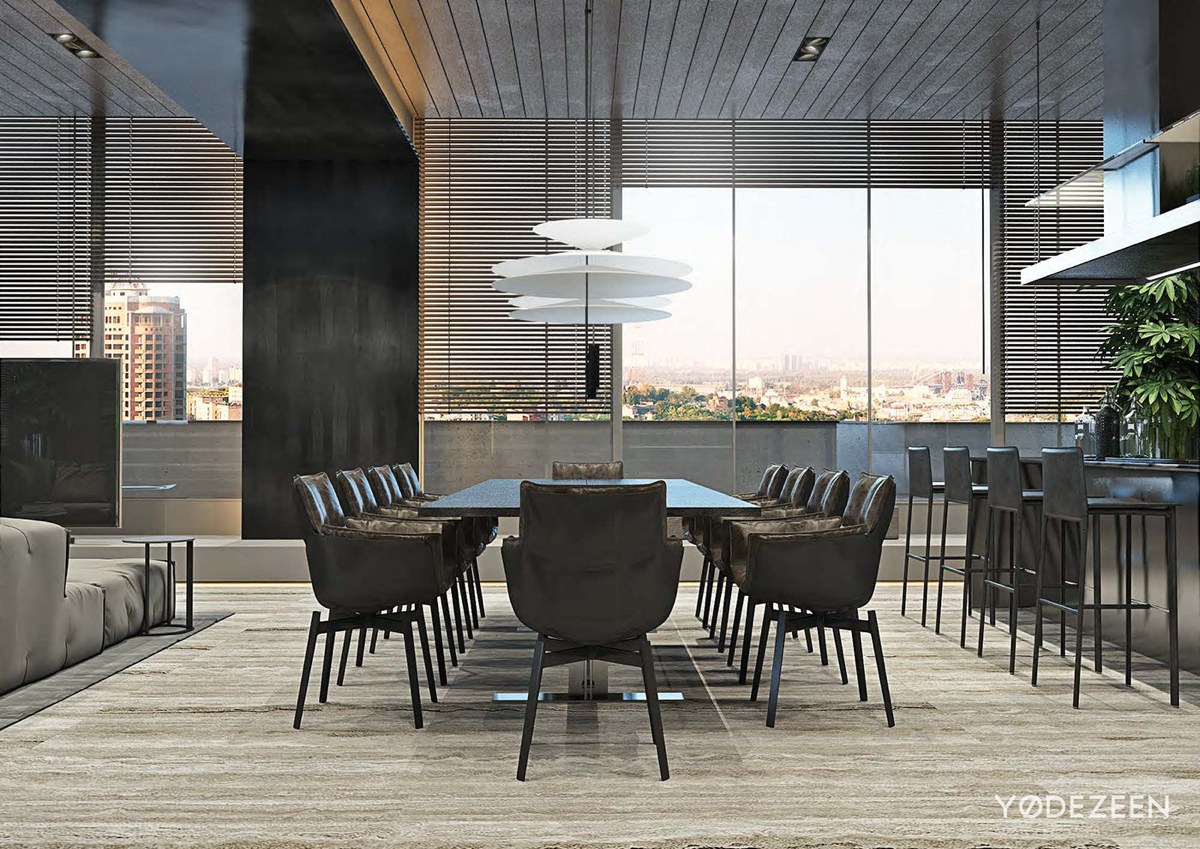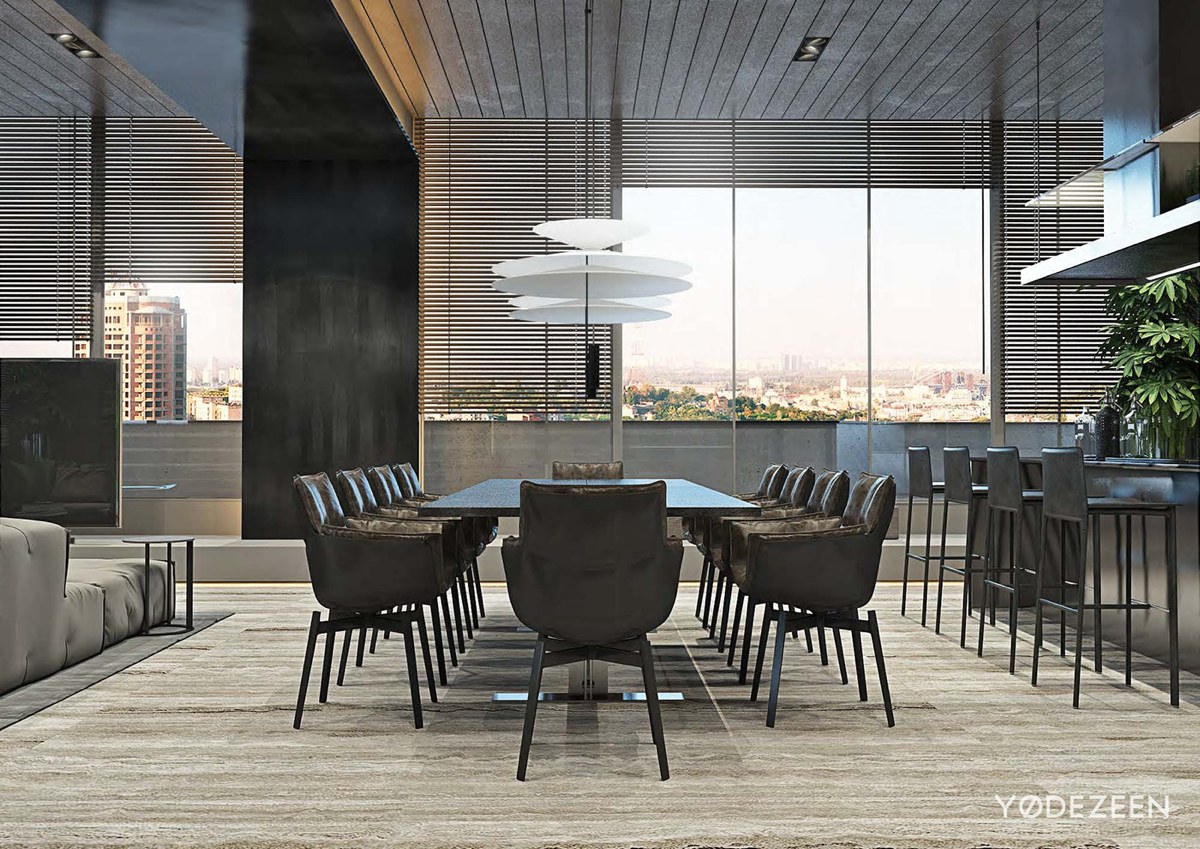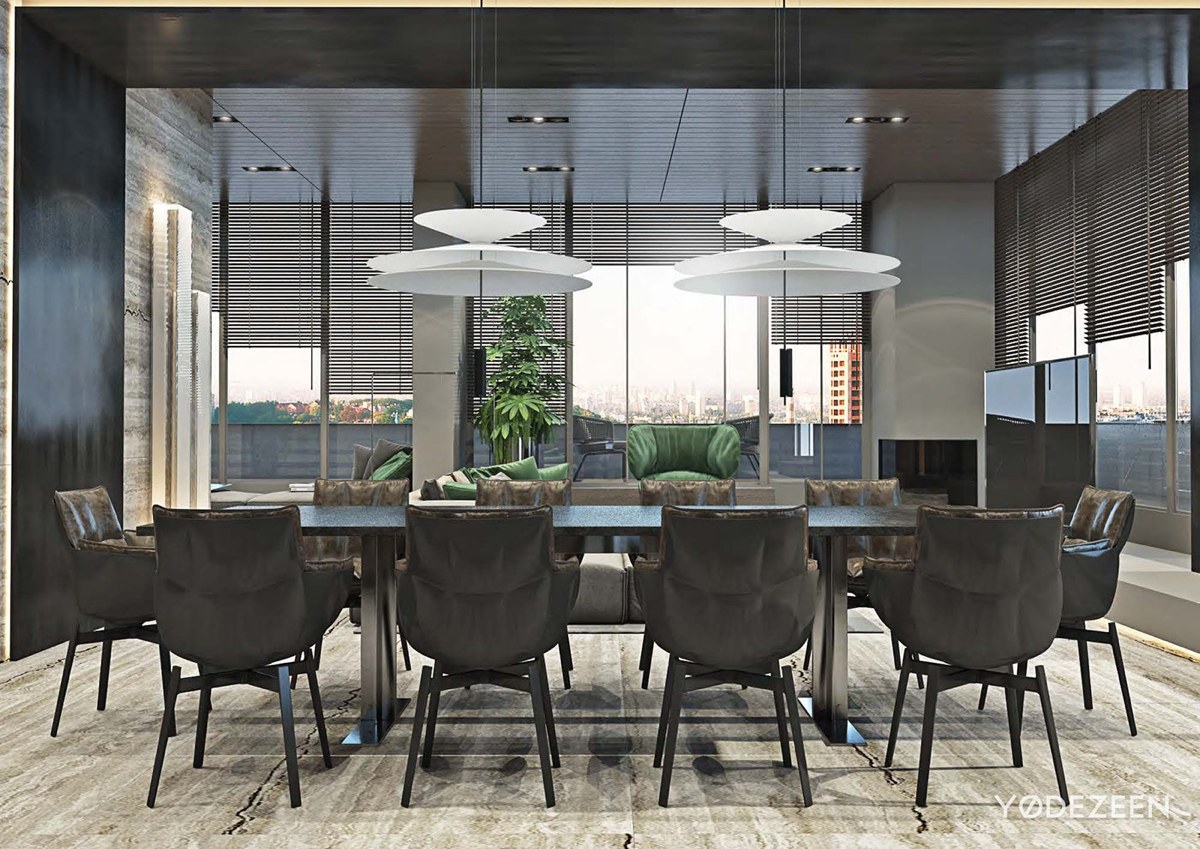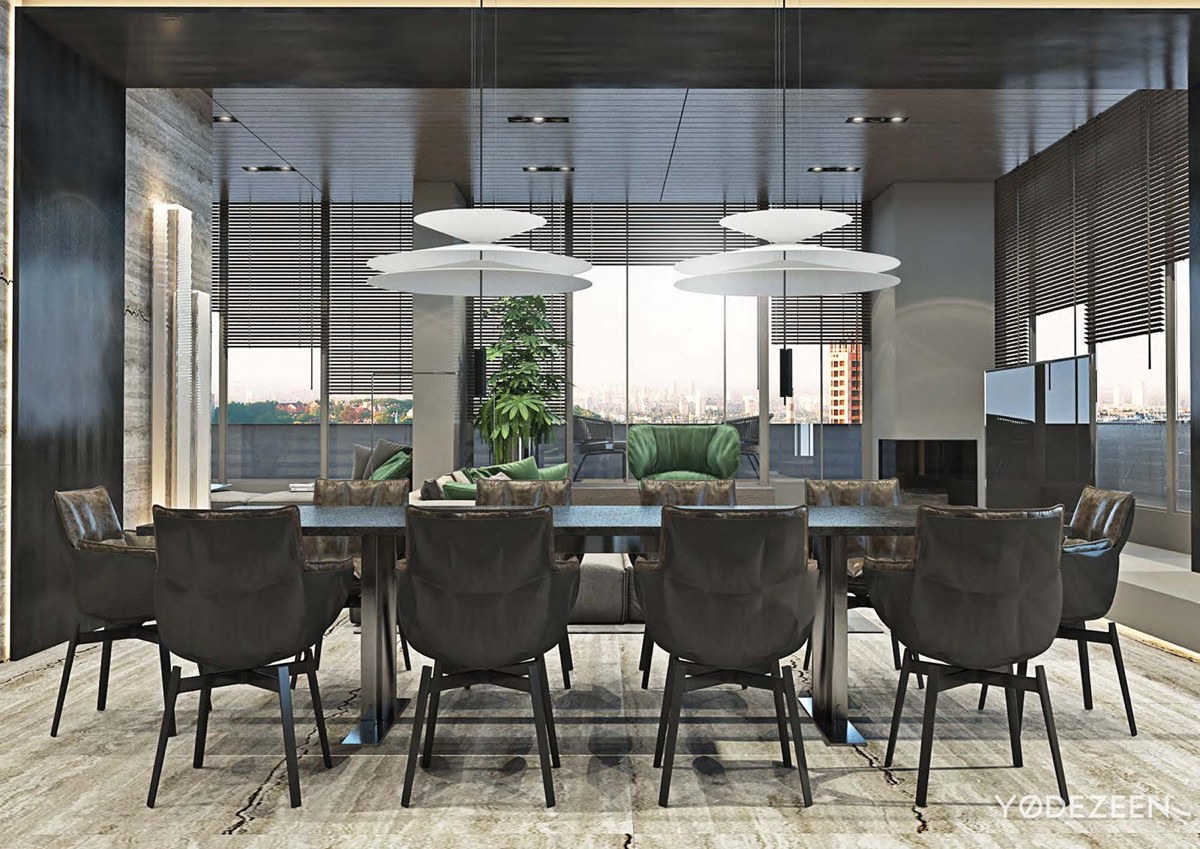 Luxurious Bedroom Design Complete With a Balcony Applied By a Gray and Decorative Plant
Then, for the bedroom part, the designer applying a gorgeous and contemporary design for this room. This room looks so stunning because of they use a big mirror as the backsplash design. A gray color was applied as the main color of this luxurious studio apartment design ideas. Adding a decorative plant inside also make this room looks fresh, it will make a good air circulation around it. Besides that, make a divider from a transparent glass with an organic plant. This also can you use to separate your bedroom and bathroom. Move to the bedroom part, the designer also arranges the balcony with a contemporary and luxury design. You may make an open plan living room with a swimming pool into one part. You may make your body and mind relax. Let your balcony was open with nature.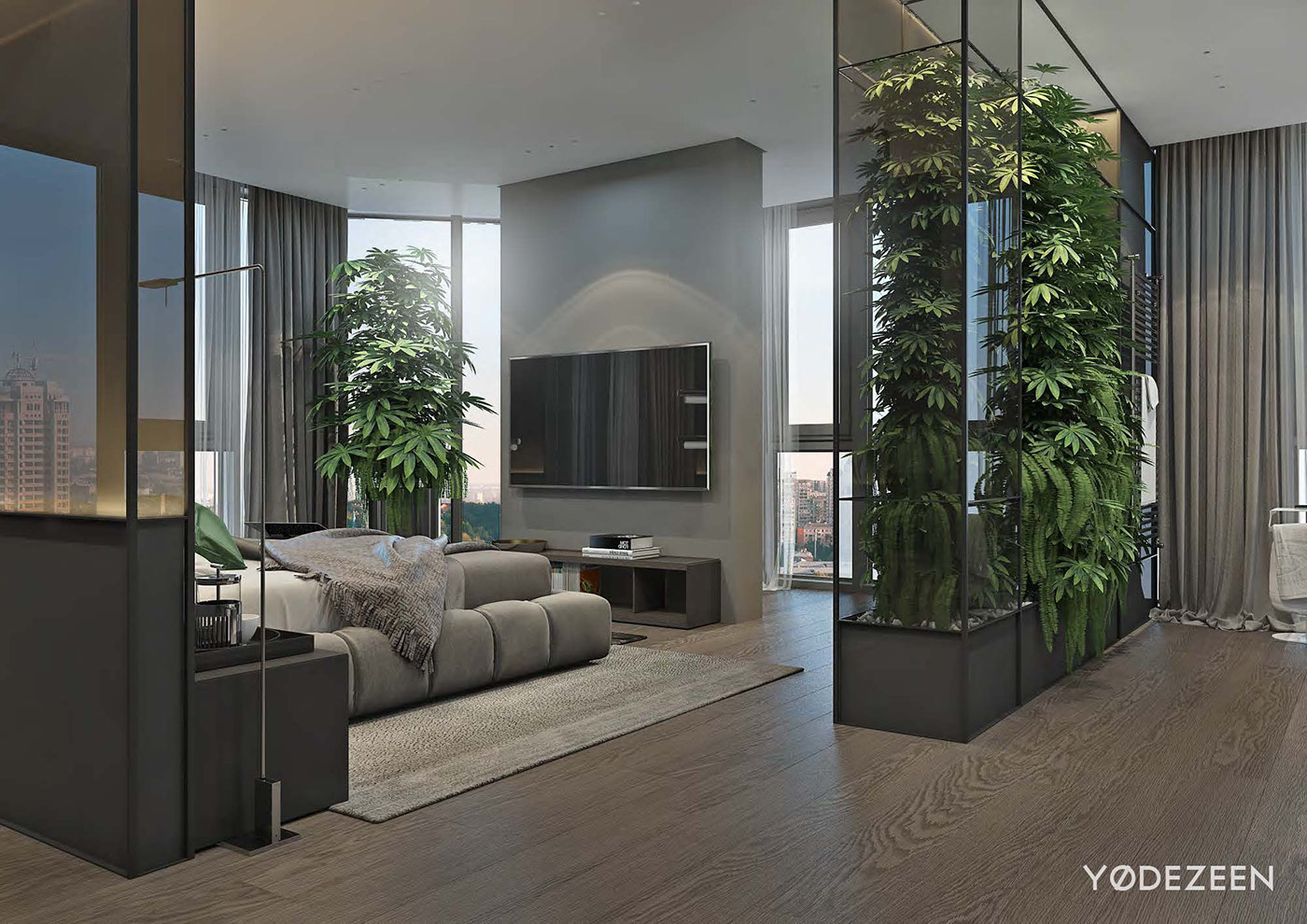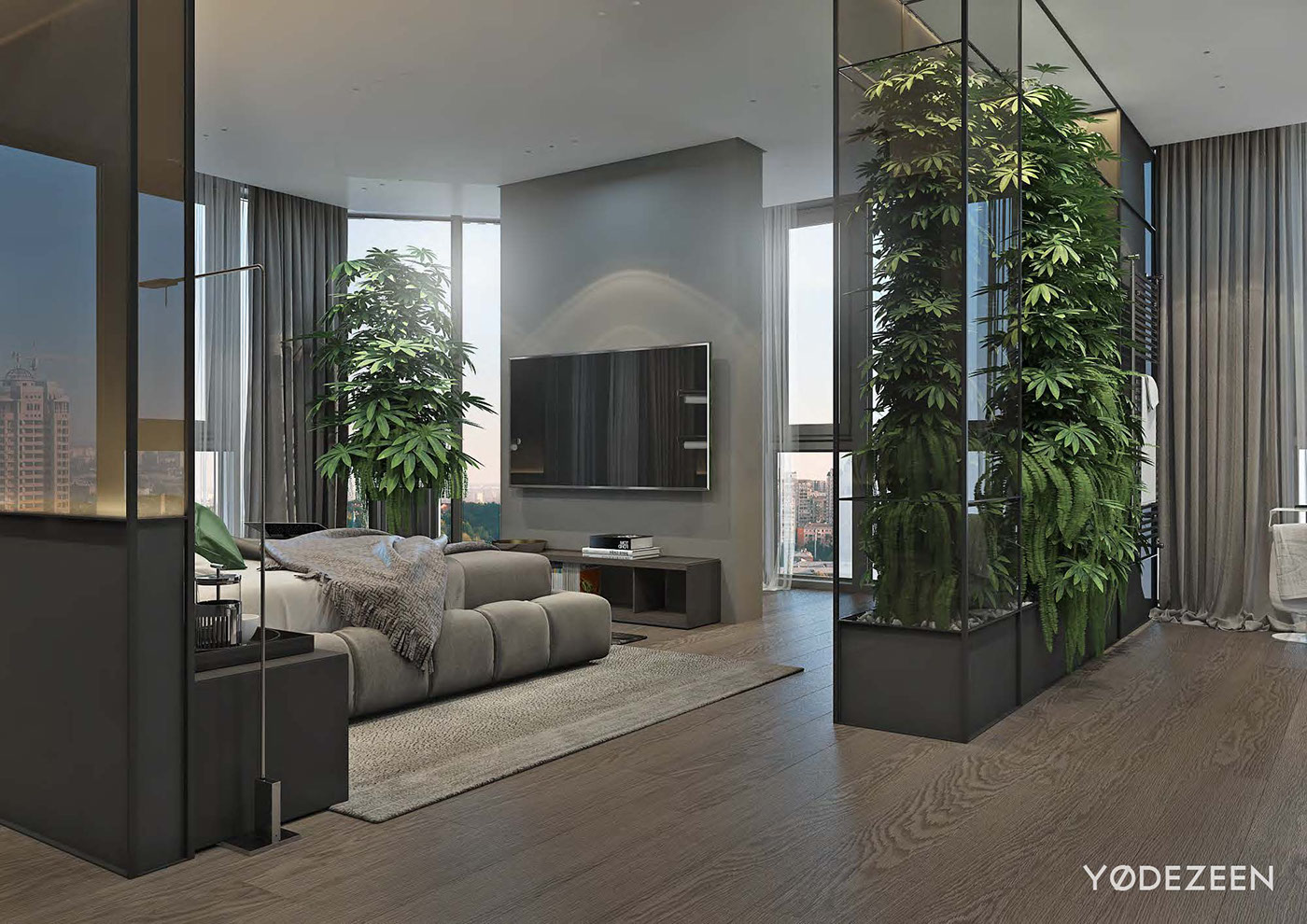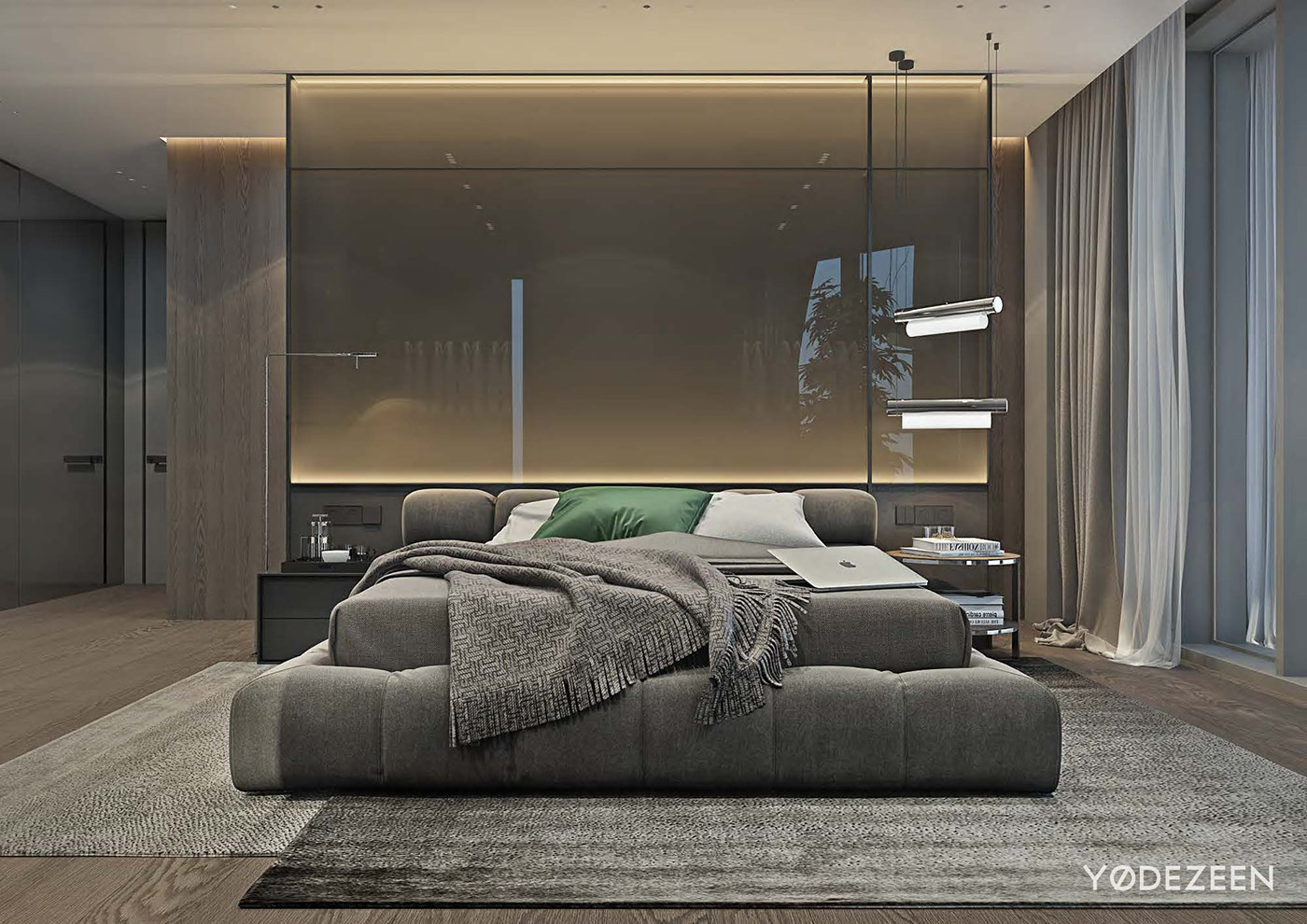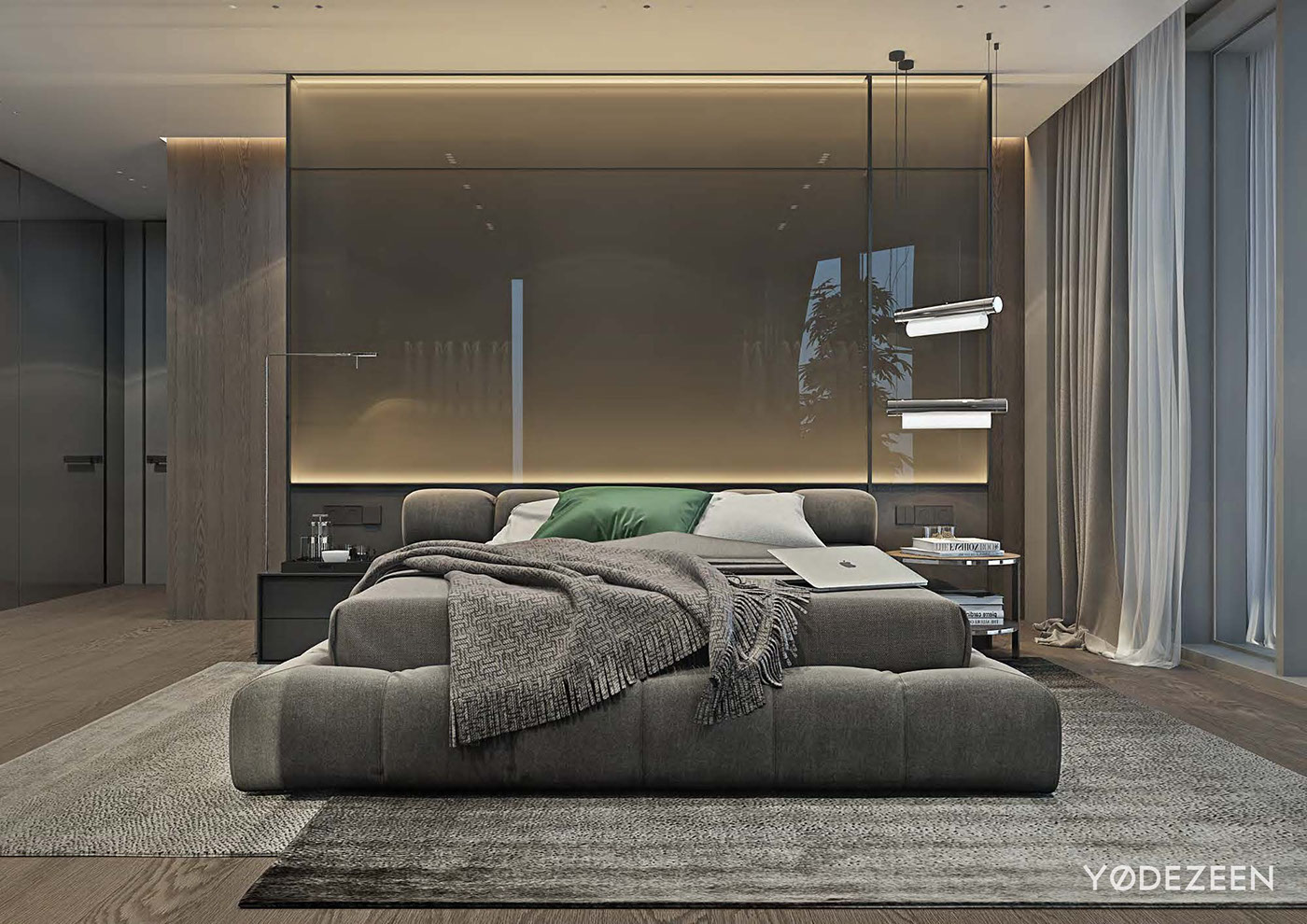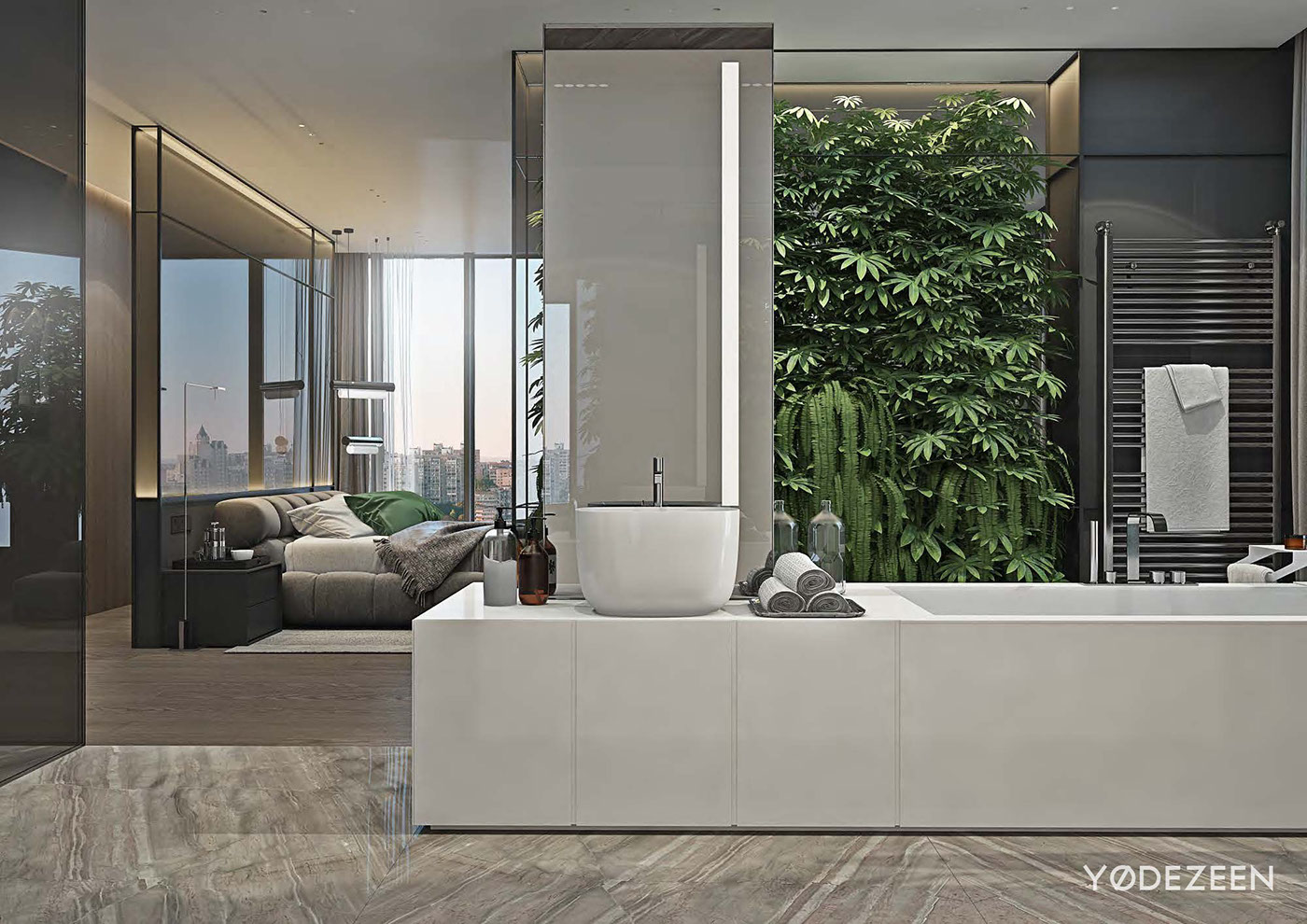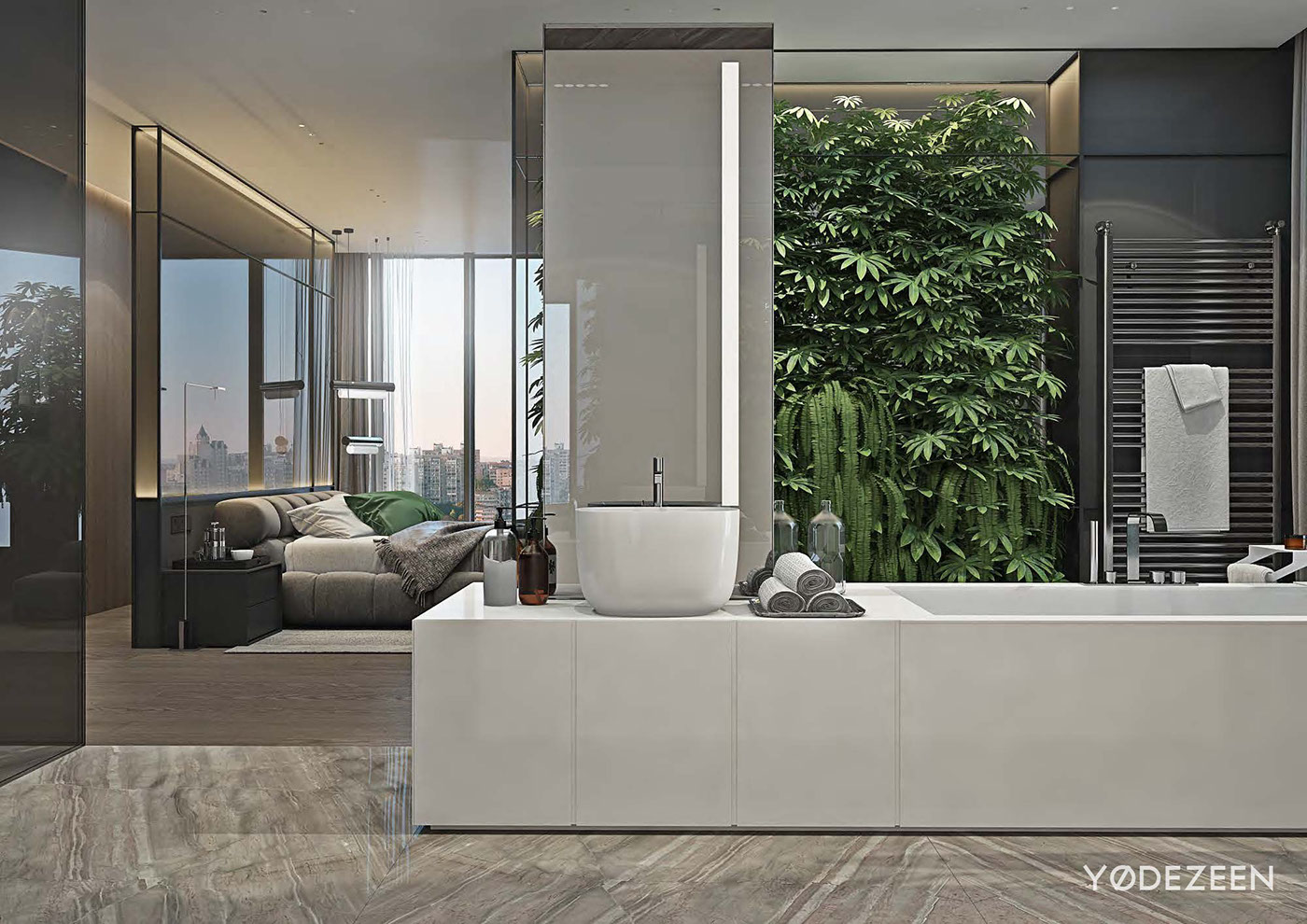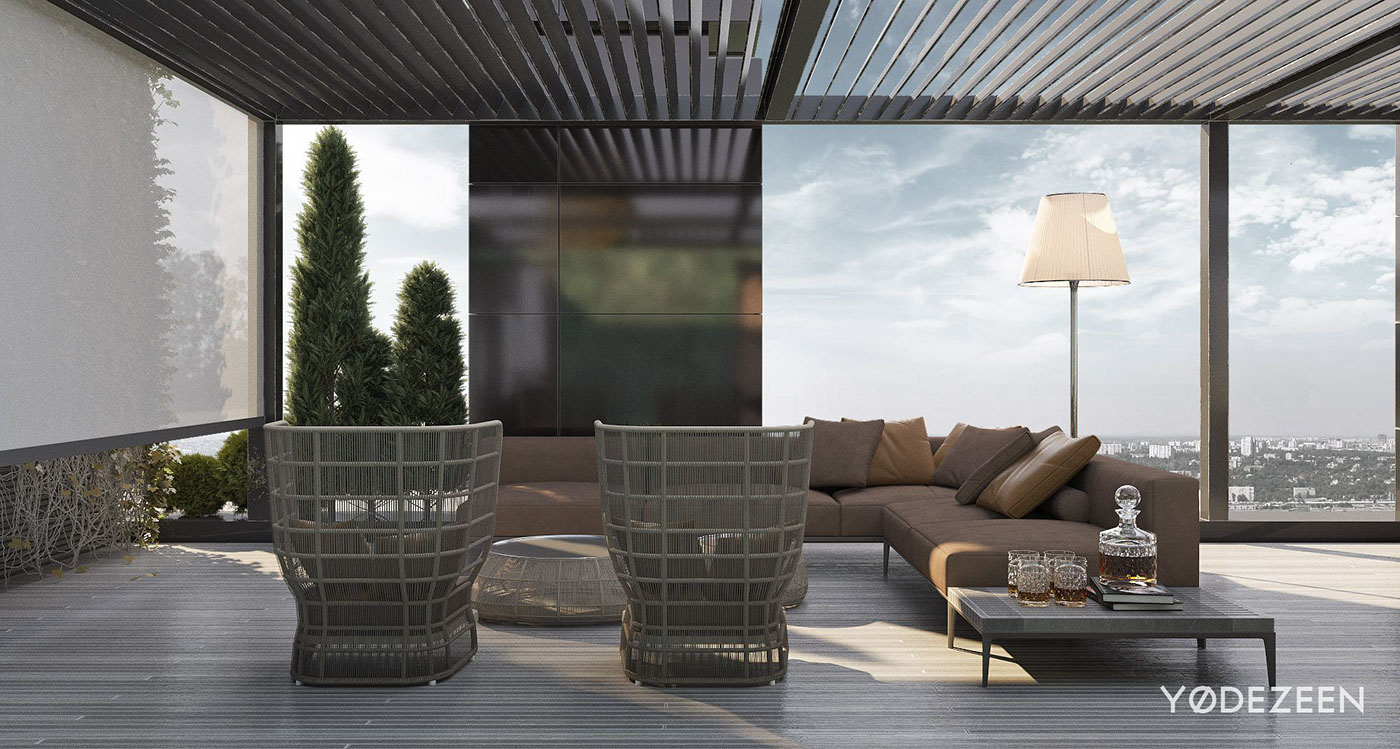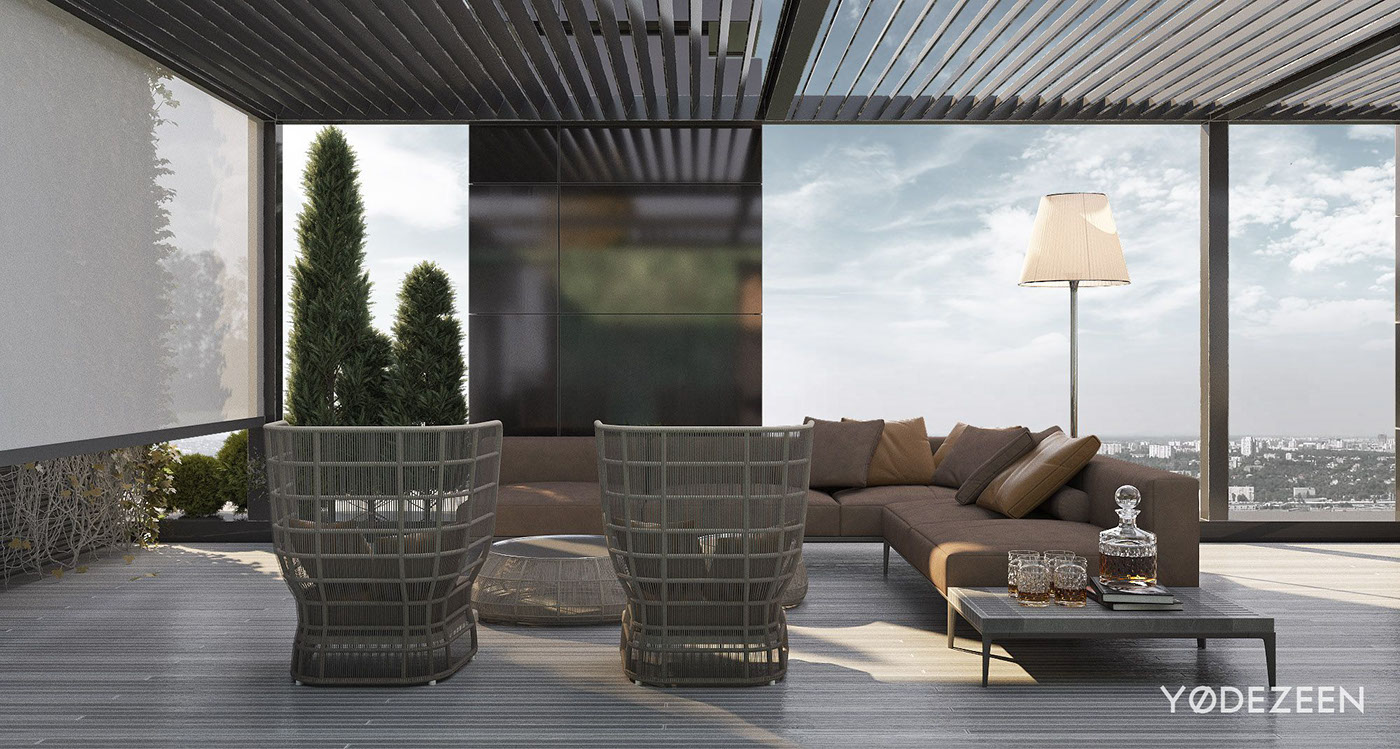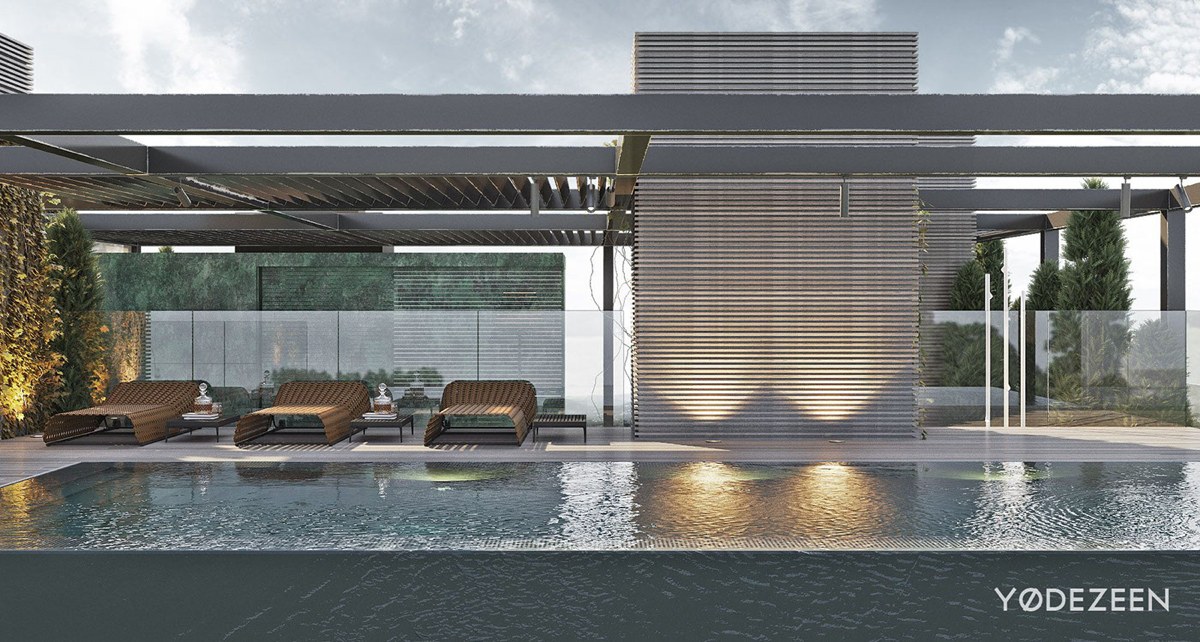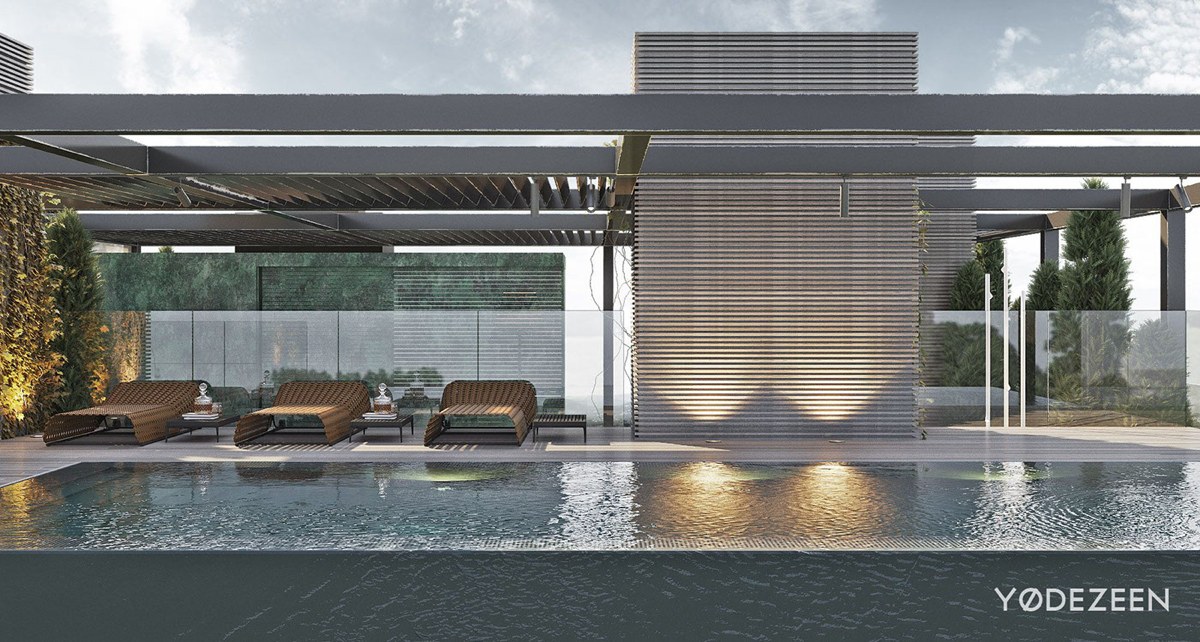 Do you interested in applying this luxurious apartment design? Let's make your flat looks stunning with this concept design!