Roohome.com – Are you bored with your apartment design right now? This is your time to renovate your apartment become more stylish with this minimalist apartment designs. The designer has been created a variety of simple apartment but combining with a modern design in it. Then this design also applies with an outstanding decoration. This apartment looks so gorgeous with the decoration around in. If you want to know the details of this minimalist studio apartment decor ideas, you may check and see it below. There is a variety of perfect design that will make your apartment looks awesome, so you will not feel bored while stay in. Let's check there are!
Minimalist Apartment Decor Arranged with a Wooden and Decorative Plant
For the first types of apartment decor ideas, the designer combines a modern concept design to apply. Choose a wooden and white color schemes to paint the room. For the living room, you may use a simple feature inside. Using a wooden planks accent as decoration of floor or furniture even this room become more attractive. Move to the kitchen set design, use a modern and minimalist decoration, but still present a beautifulness inside are suitable to arrange this apartment design. Put also a sphere lighting to make this minimalist studio apartment decor looks perfect. Adjust a decorative plant which can make this room looks chic. For the bathroom, you also may use a natural decor in it.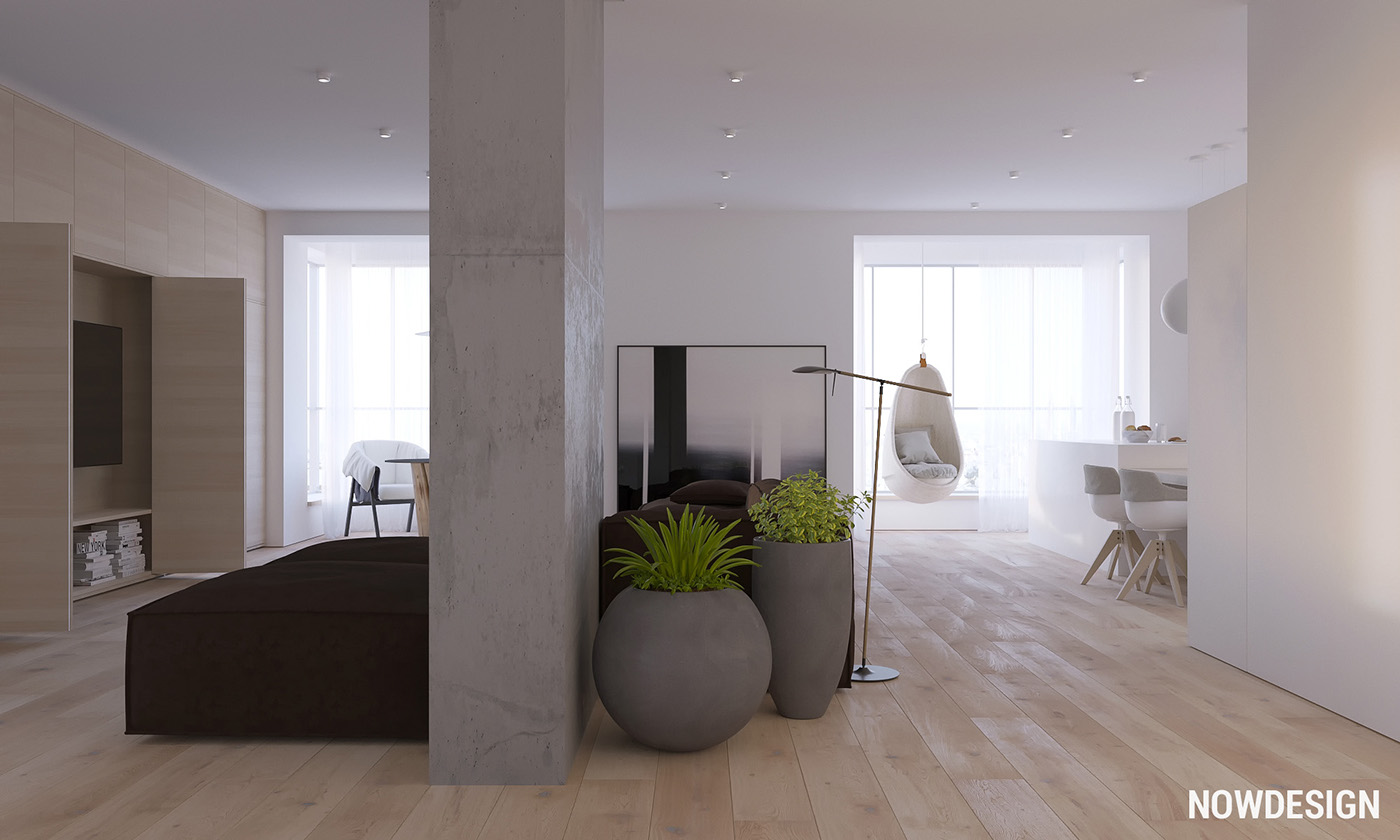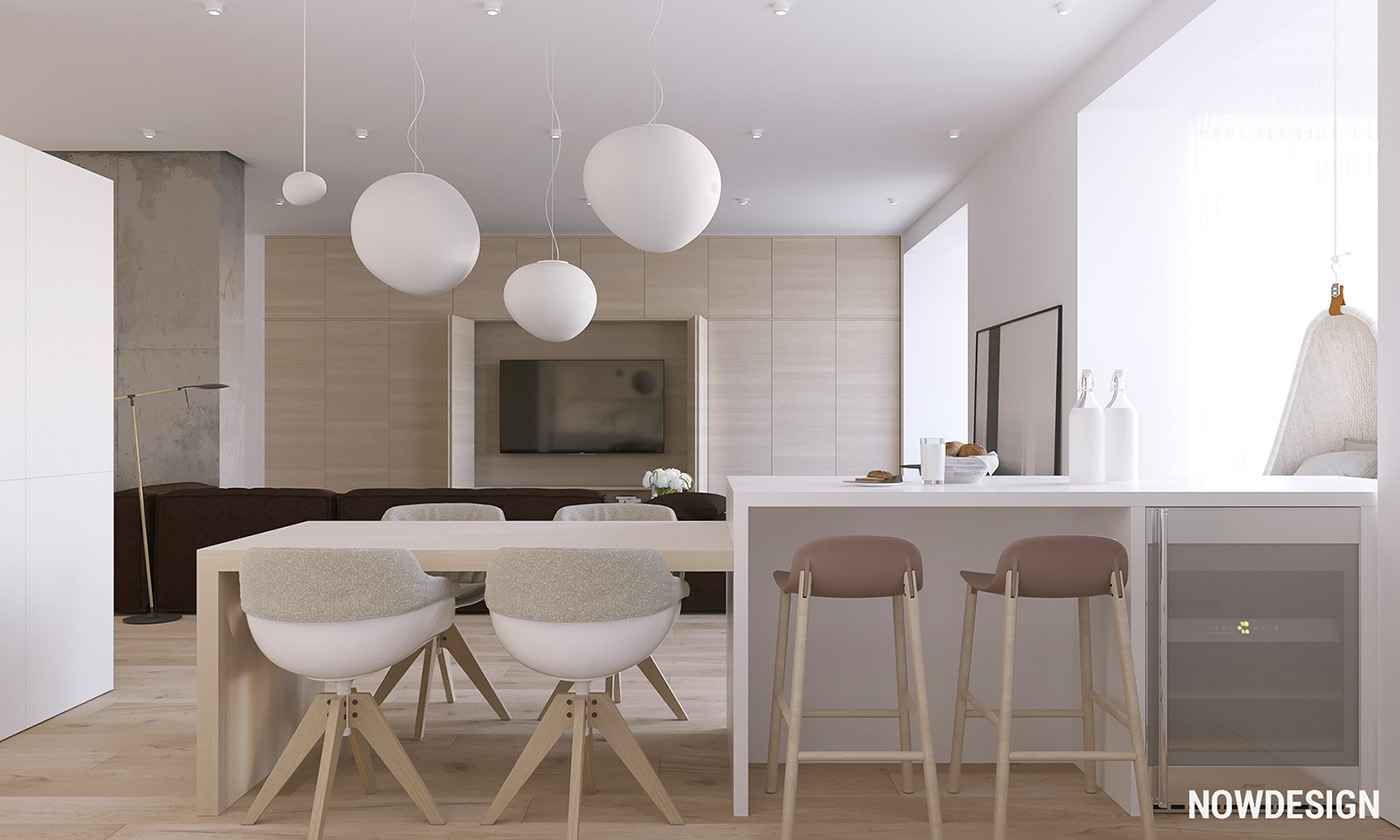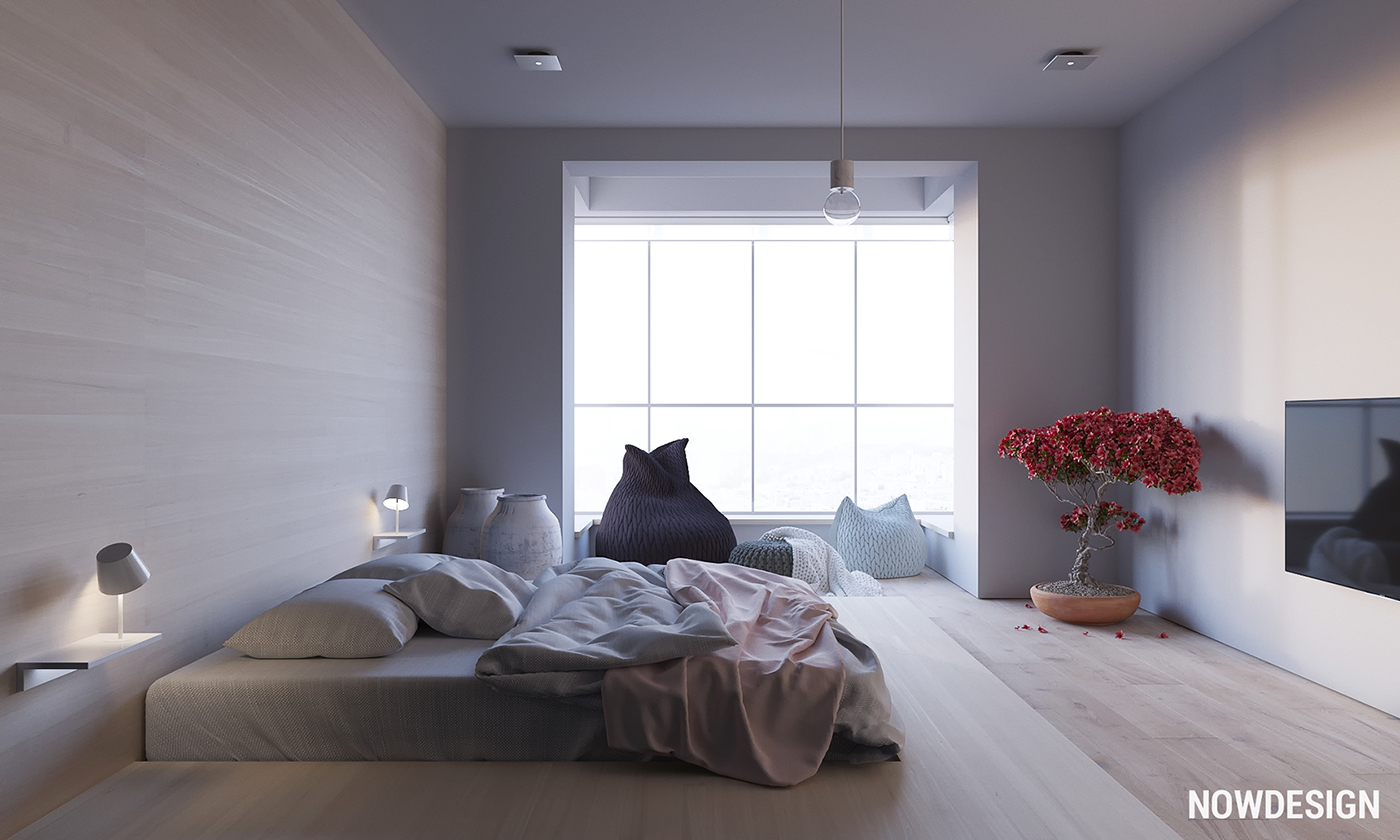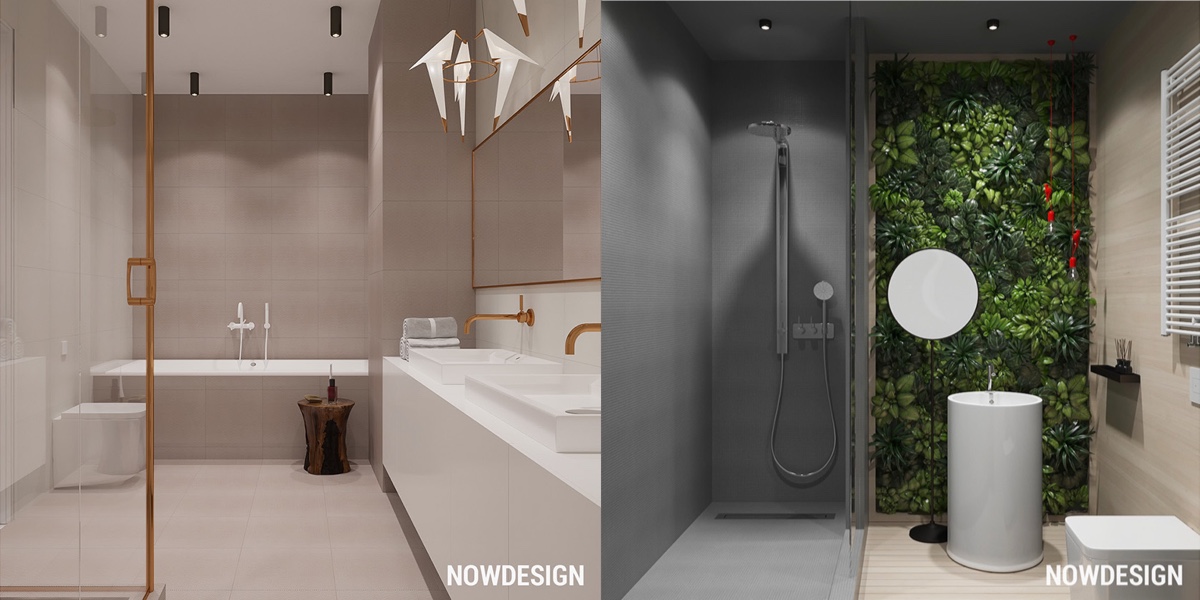 Minimalist Apartment Decor Ideas Combined With a Modern Design
The next of minimalist apartment designs, you can apply with a modern concept decor. Using wooden accent decor and gray color also very possible that you set for the decoration of a whole room. For the floor or wall art even the features of this apartment, you can use a wooden or marble tile design which can make the apartment design is becoming more attractive. Combining with a white color accent design also very perfect to make your minimalist apartment decor looks so beautiful and awesome. Complete it with a simple modern furniture which very appropriates to adjust here. Using modern lights which can make a perfect lighting around this room design.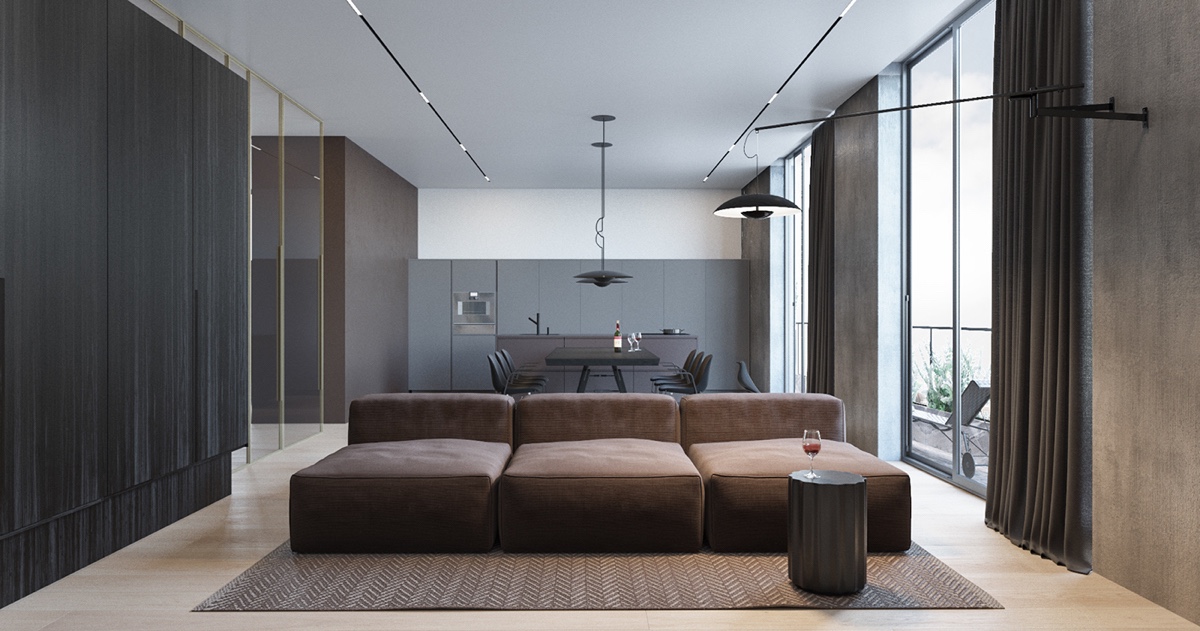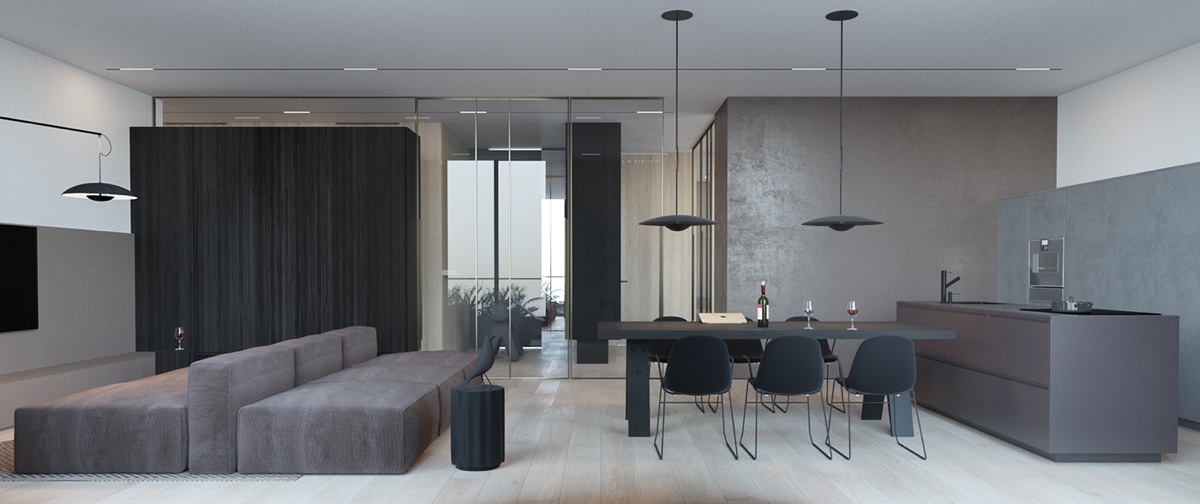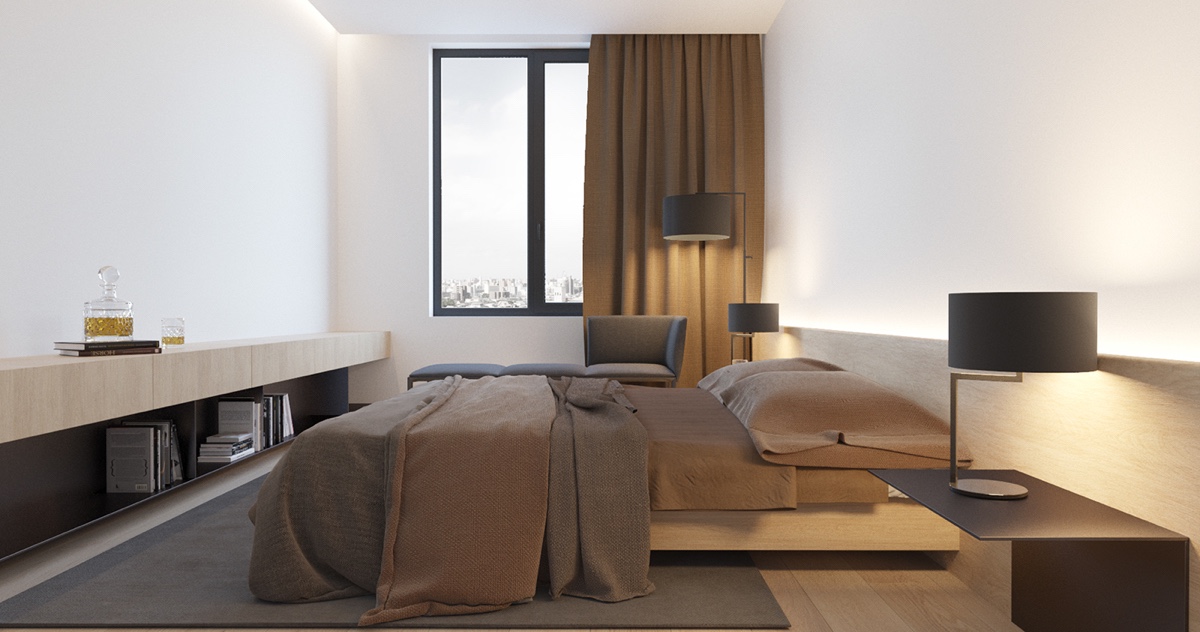 Minimalist Apartment Design Ideas Applied With Wooden Features
For the next model of minimalist studio apartment decor, choose trendy decor ideas to make it looks awesome, especially for young families. The designer has been created a chic decoration that suitable to apply in this apartment decor. With creative ideas, the designer makes a whole of this room more trendy and stylish with a pastel color which can bring out a soft and serenity impression to this minimalist apartment design ideas. You may choose wooden features to make the whole room looks beautiful and perfect. Adjust an appropriate ornament to beautify the room. For the part of a bedroom, the designer created a minimalist and beautiful design with a wooden accent in it.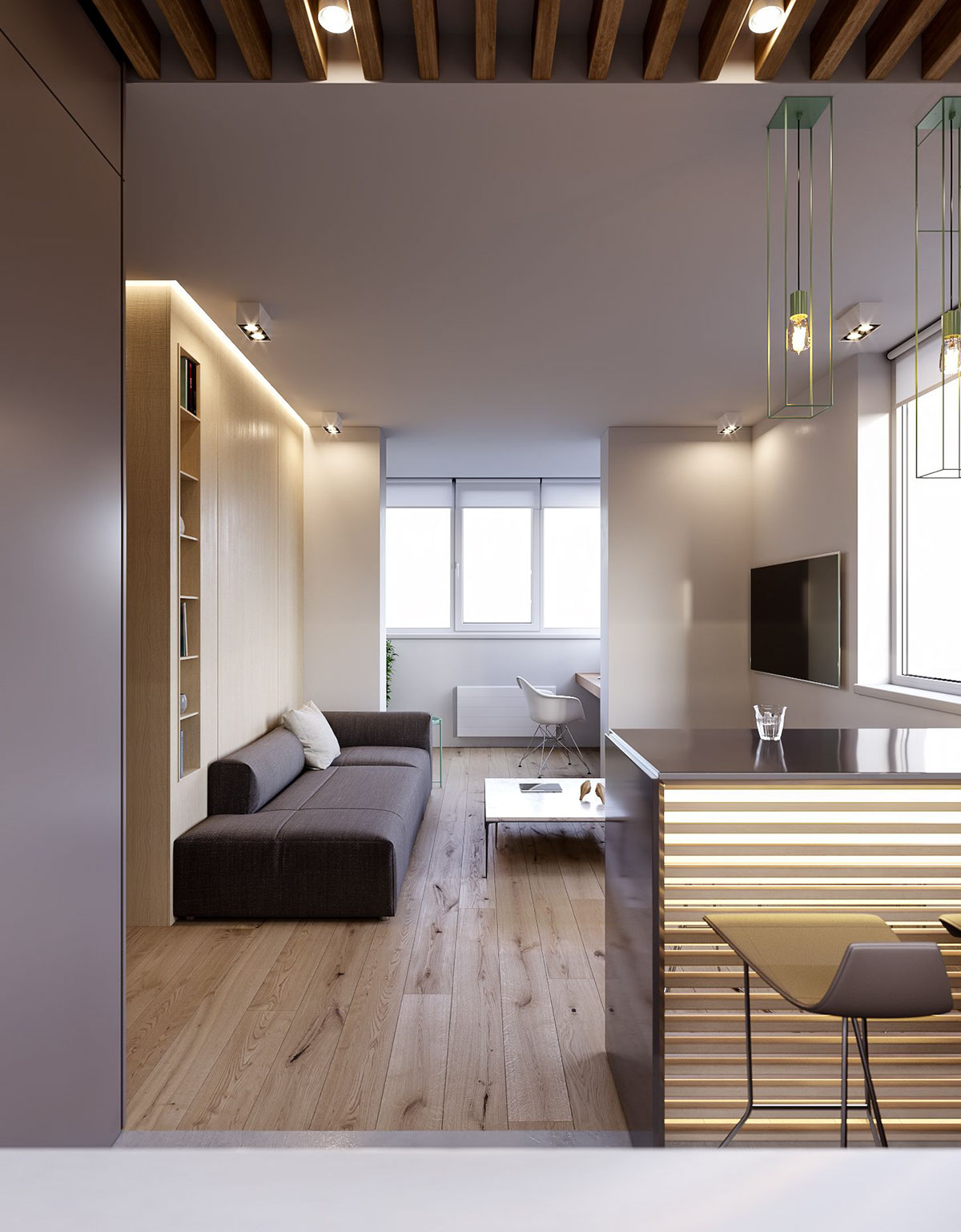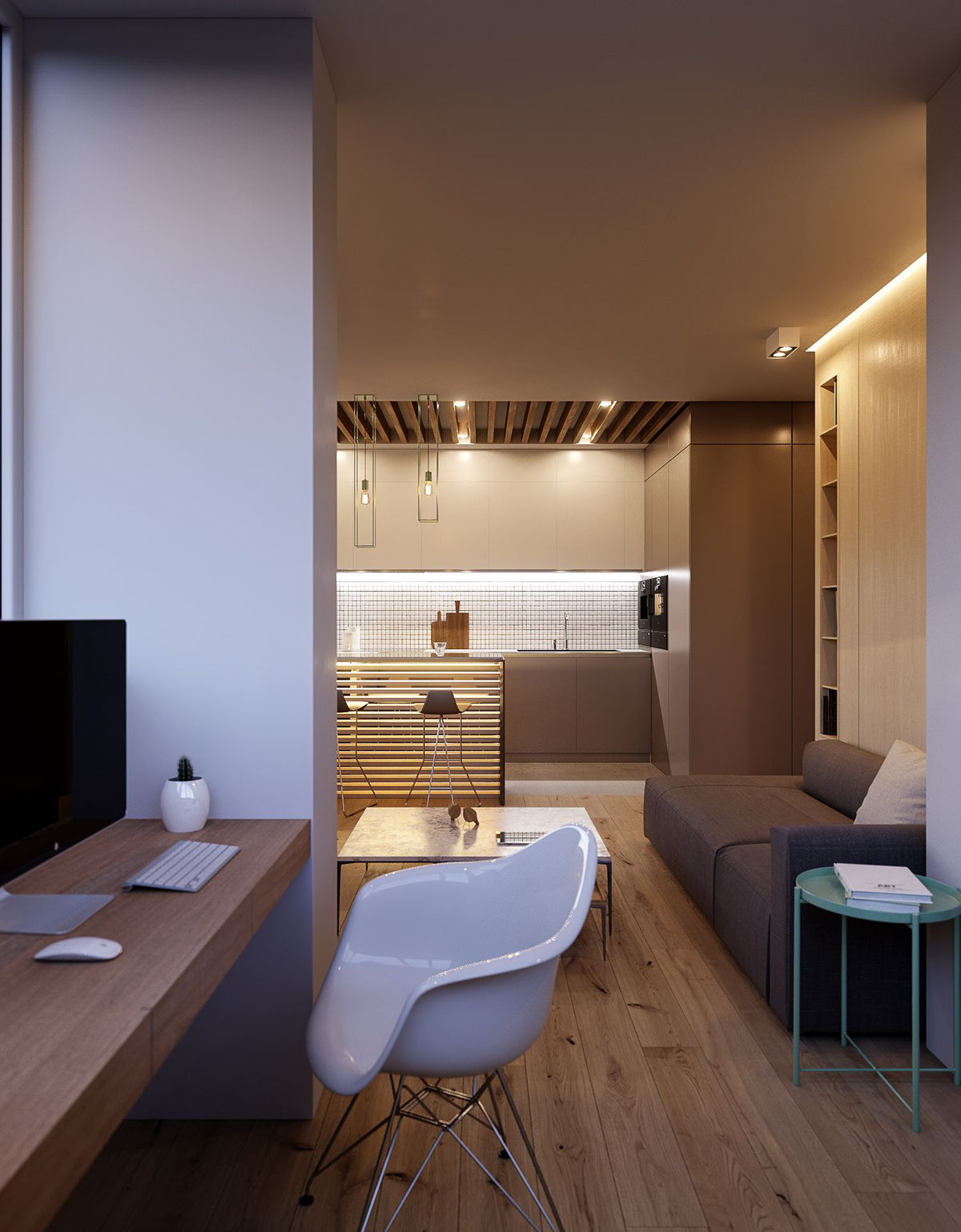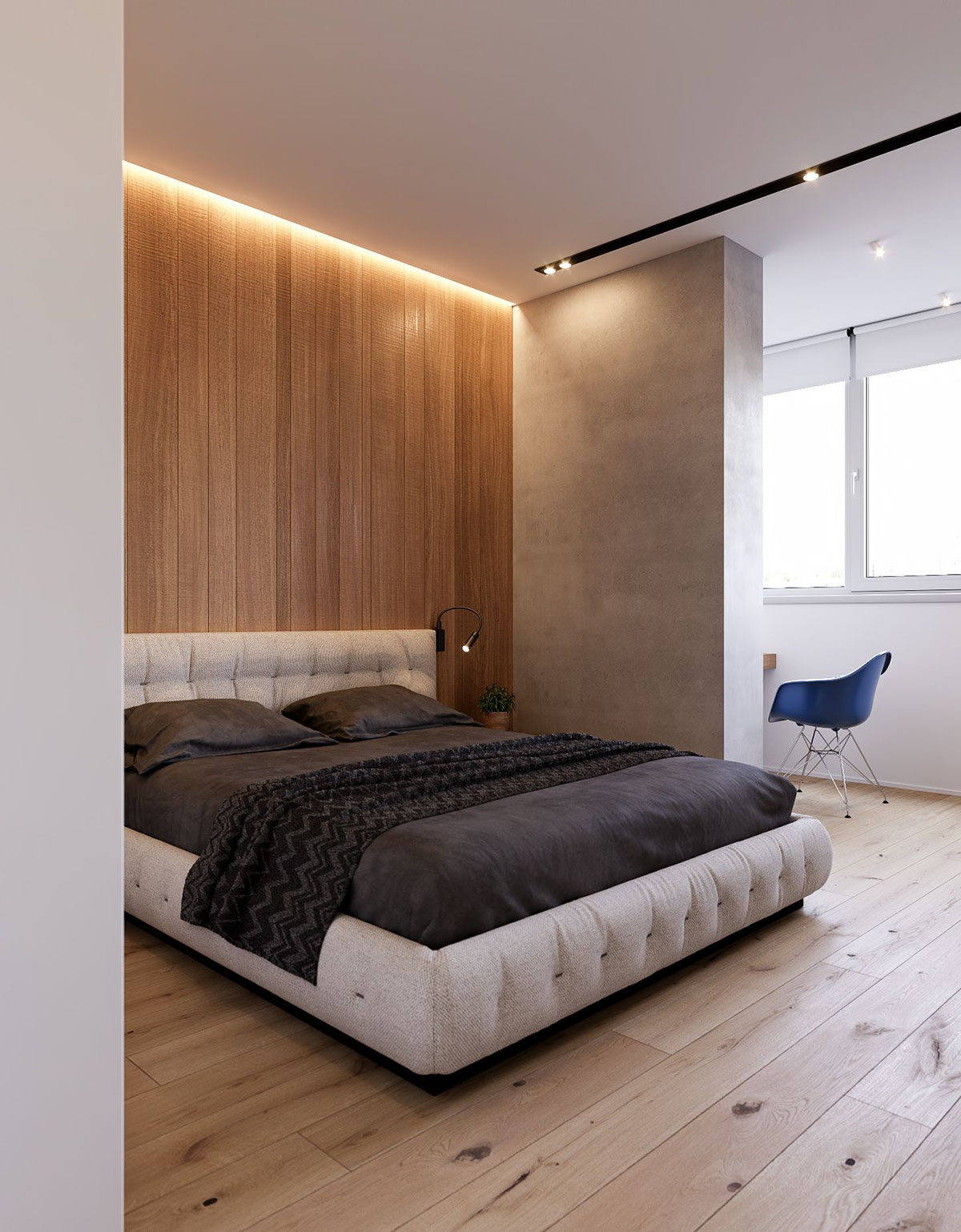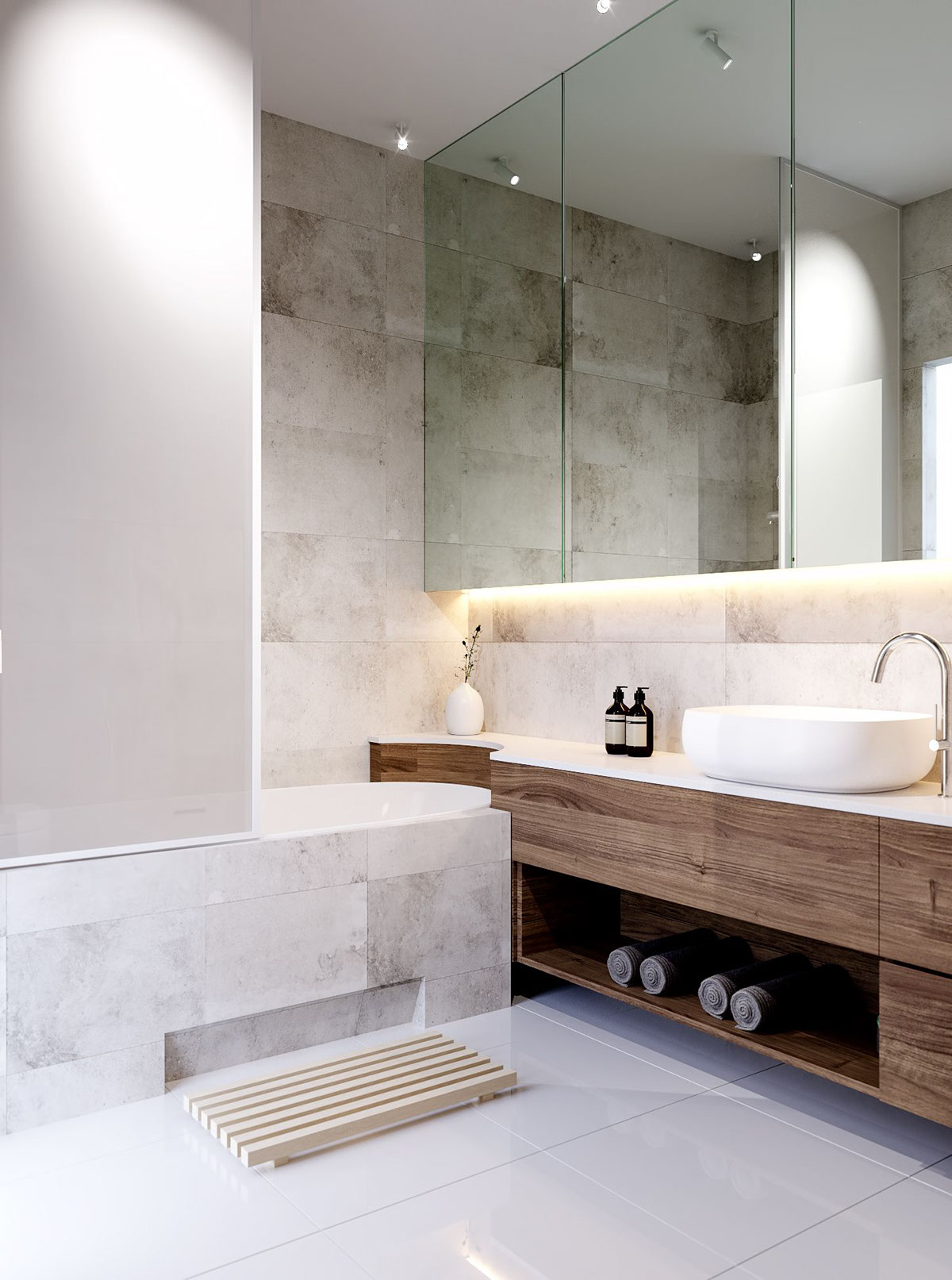 Let's choose which minimalist apartment designs that you like to apply. Make your apartment become more attractive and awesome. Follow this steps below! Good luck!