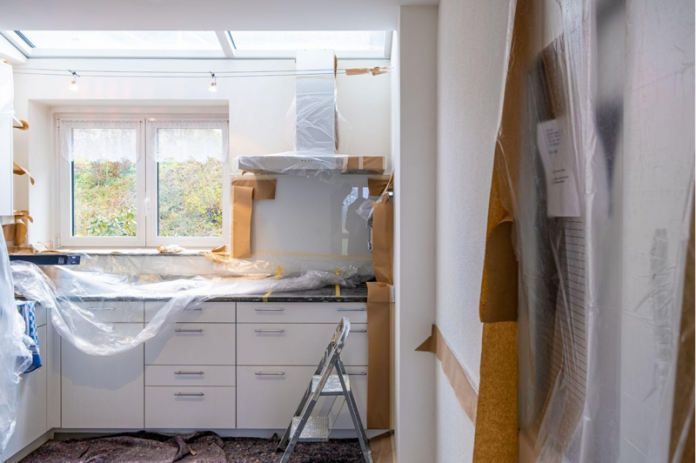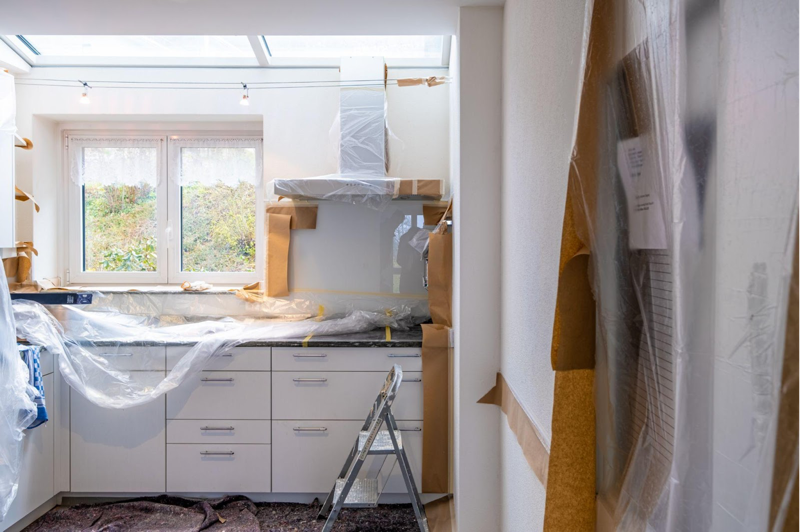 If you're not planning to move from your home but you feel it's high time for a change, improve it! Everyone loves a good old affordable home renovation that will also increase the value of your home and maximize your living space.
However, breaking the budget is what everyone dreads and there's a good reason for it – even if you meticulously follow the plan and leave 20% wiggle room in the budget for unpleasant surprises, re-check the contractor references and strictly stick only to the work you've planned – still, it's very hard to not end up spending over the desired limit.
Fortunately, with some strategic planning regarding the design, materials, and time frame, it is possible to do a home renovation on a budget without cutting corners.
Revamp your front door
The first step is to revamp the front door to make a great first impression because a stylish front door instantly adds more curb appeal. It's among the easiest DIY projects – just a fresh coat of paint and you will miraculously transform your old and dull door, reviving not only the door itself but the whole exterior of your home. Even it if turns out that your front door is beyond repair, it's wise to invest in a new one to make a great impact. You can even design it yourself and have it custom-made.
Paint the floorboards
Painting the floorboards is another easy DIY project that can momentarily transform any room in your home within 24 hours. A fresh coat of paint can give your hallway, living room or bedroom a whole new decorating feel. Whether you decide to just add color or refresh the entire floor, repainted floorboards have a strong transformative effect and are highly affordable.
Paint walls white
A lot of people dread painting their walls white thinking it'll get dirty quickly, but white is a classic and timeless color. It has the power like no other to refresh a room and if you're looking to do work on the budget, sticking to white is the way to go. Whatever the style of your home is, white walls will complement it, be it rustic or modern.
Moreover, there are so many shades of white that you might even have trouble picking the right tone, but it's good to alternate. There are cool and warm shades of whites with undertones of grey and yellow so you can pick the one that best works in your rooms at different times of the day in terms of lighting.
Update your bathroom
The quickest and easiest DIY improvement you can make in your bathroom is to change the old taps and install new and stylish tapware alternatives – it's a small detail that can instantly spruce up your bathroom. Or, if you want to go a bit bigger, power up your shower! Improve your old, low-pressure shower by installing a pump to boost the pressure and a thermostatic shower valve to maintain the temperature at an optimum.
Change your worktops and the splashback
Changing up your worktops with a simple, laminated top will cost you little but its finish can give your kitchen the illusion of a high-cost design. Faux marble is very trendy right now, and faux wood is a classic that never goes out of style, just make sure you stay away from orangey tones.
You can also transform your kitchen with a clever choice of splashback tiles, or by installing an all-in-one splashback glass. You can cut down the costs by researching designer tiles and glass on the market and then finding a cheaper lookalike. To cut down on the work, even more, going with adhesive glass splashback panels is the solution – they are easy to fit and the range of designs is huge!
Add a feature wall
Speaking of walls, adding a feature wall can work wonders in an outdated room. It's also a nifty trick to cover up dirty or damaged walls or to give your room an instant modern facelift even if you live in a brand new house. For your kids' playroom, you can opt for wood wall paneling and paint it a soft mix of blue and green or eggshell and pink for a calming effect.
This trick even works in laundry rooms and kitchens where you can put up VJ panels which seem to be a popular design trend in Australia at the moment.
Build bespoke shelves
There's never enough storage space, so make the most of every inch in your living room by building bespoke shelving. From tricky corners to alcoves, with clever design ideas, you take advantage of the most awkward recesses in such a way so every nook and cranny is being used for savvy storage.
Reupholster an old sofa
Finally, you can update a sofa bed or your vintage sofa with a cool new fabric covering. Even a sentimental furniture piece will get a new breath of life with chic new upholstery. A project like this can be your next DIY and even though it may take more time, the result will be worth it!
Clearly, a well-thought-through renovation project doesn't always mean breaking the bank. With the budget-friendly tips listed here, you're bound to have a cost-effective home renovation with spectacular results!