Roohome.com – Grey does not always look tedious due to lack of brightness. An ordinary apartment can be transformed becomes artistic by using a shade of gray. What will happen? Let an interior design and styling, Annabell Kutucu brings into reality.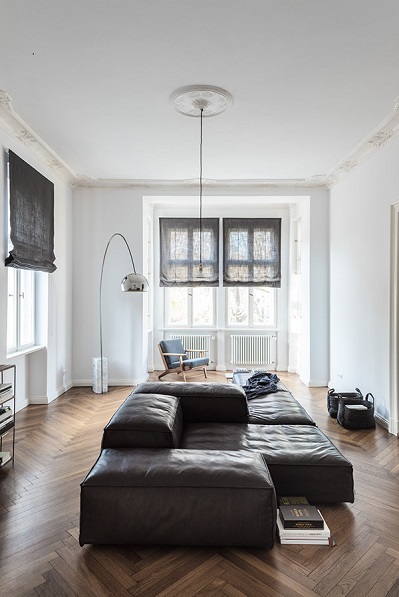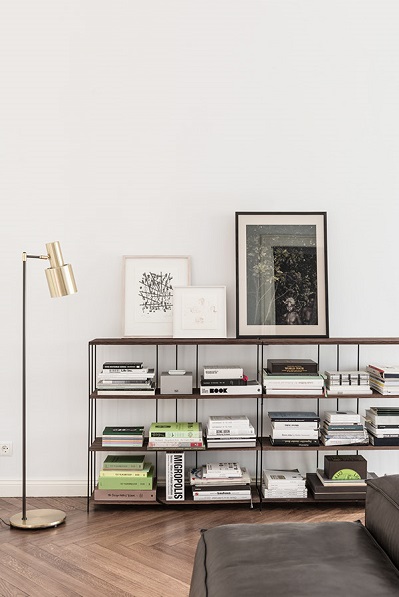 A Traveller's Home is one of her types to create a design for an apartment. First of all, she places gray leather couches right in the middle of living room. The coaches are pretty matching along the wooden floor and the white paint on the wall. She puts down the bookcase right behind the couches. In the aim to give relaxing space with family beside sharing or reading some books.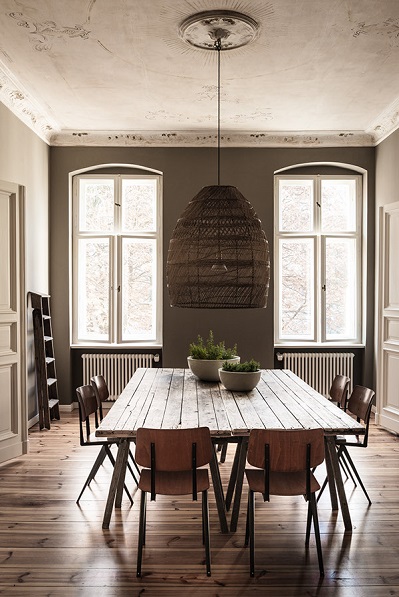 Moves to a dining room, Annabelle Kutucu chooses wooden table also a wooden chair in order to equate the gray paint on the wall. She does not put any ornament around the room because she does want to get rid of the classic appearance.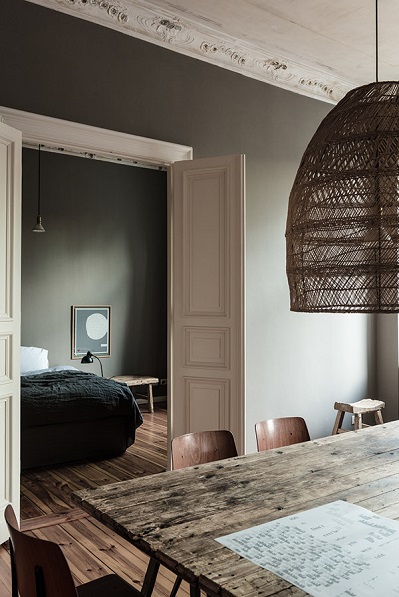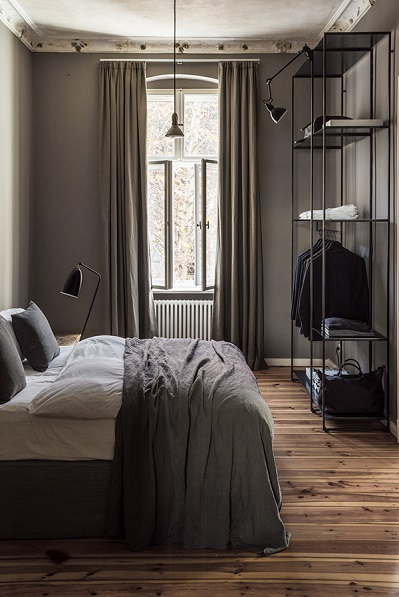 The left side, there is a unique bedroom which is combined with the grey curtain to decorate the window. She also picks the dark colors out to fit grey colors on the wall, blanket, and pillow.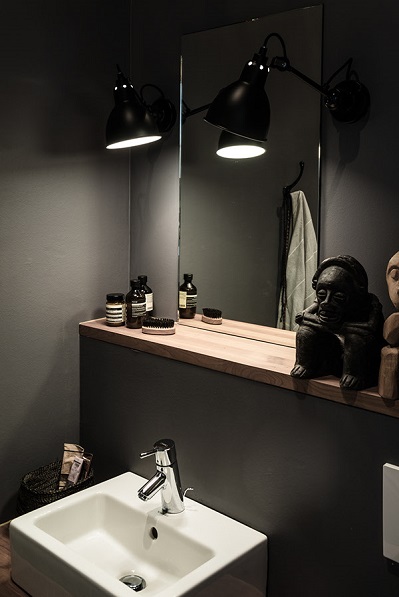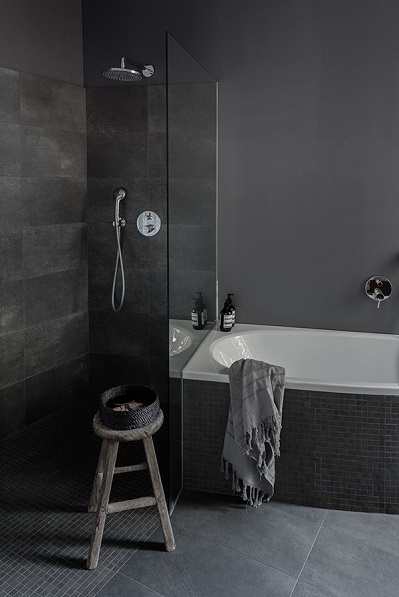 Inside the bathroom, a shade of gray is not disappeared. A gray color is still being the main color for a whole wall. The view inside the bathroom does not show a monotone atmosphere, but she creates an artsy view successfully.
Playing with dark color does not always give a bad effect for your apartment. Like the way Annabelle Kutacu does, she provides an artistic design for an apartment by using a shade of gray.