Roohome.com – Having a fashionable and stylish apartment is one of dream most of the people nowadays. But if you want to combine it with a classy design, it is also great. For that, the designer has been created the best ideas that offer you classy apartment design which brings out a sophisticated view inside. Why? Because the designer here combining a modern and classic decor ideas into one design. That is why he creates a classy studio apartment decor with fashionable and stylish ideas. It will make your apartment becomes more outstanding and trendy. If you are looking for this concept design, you may check the details of the design below!
Modern Open Plan Living Room With Classical Features and Stylish Decor
If your apartment has a limited space, it is better if you apply an open plan concept design to make it looks spacious and wide. This is the best concept that designer offers to you. Then, to make this living room more perfect, he creates a modern open plan living room design with classical features and stylish decor in it. The classic features that apply here may support your concept design ideas. Combine with a blue color scheme for the part of wall design to bring out a sophisticated view around this. To support this classy studio apartment decor, the designer also separate the kitchen room and living room with a big sliding door and big classic window. Then put a tribal rug and adjust a classical lighting to make this design looks more awesome.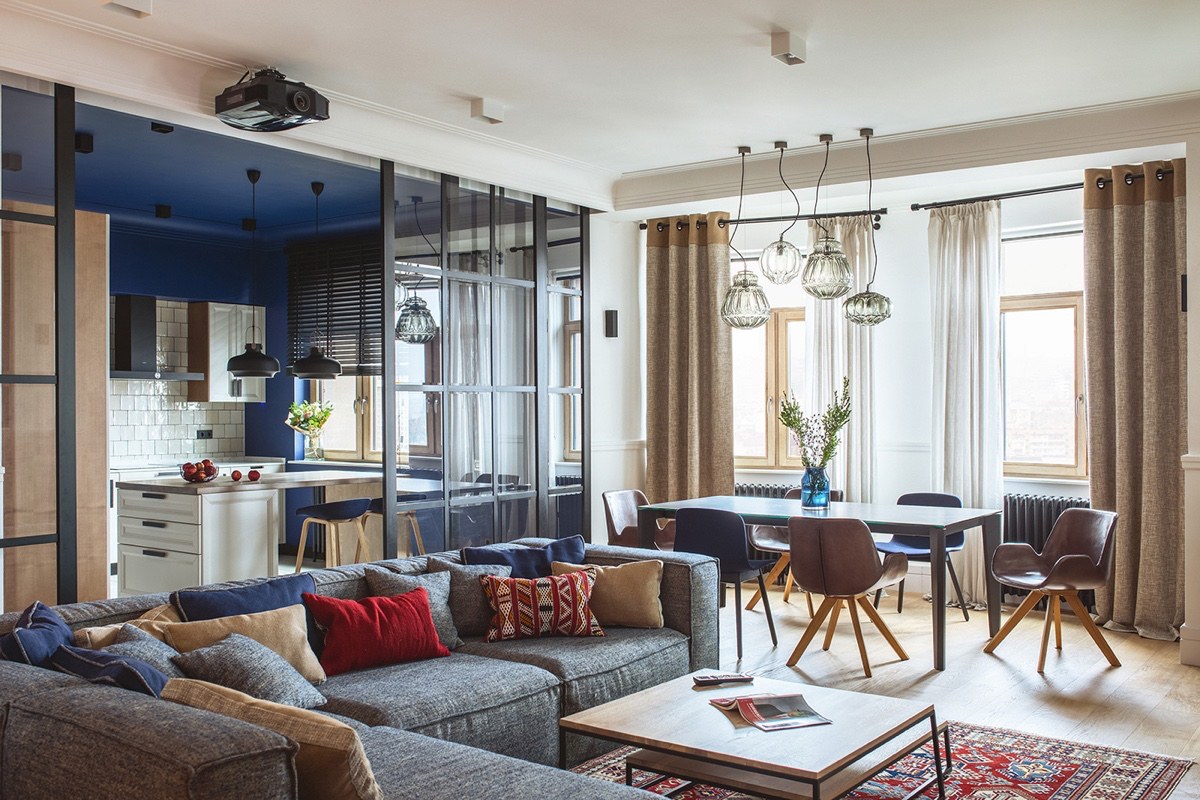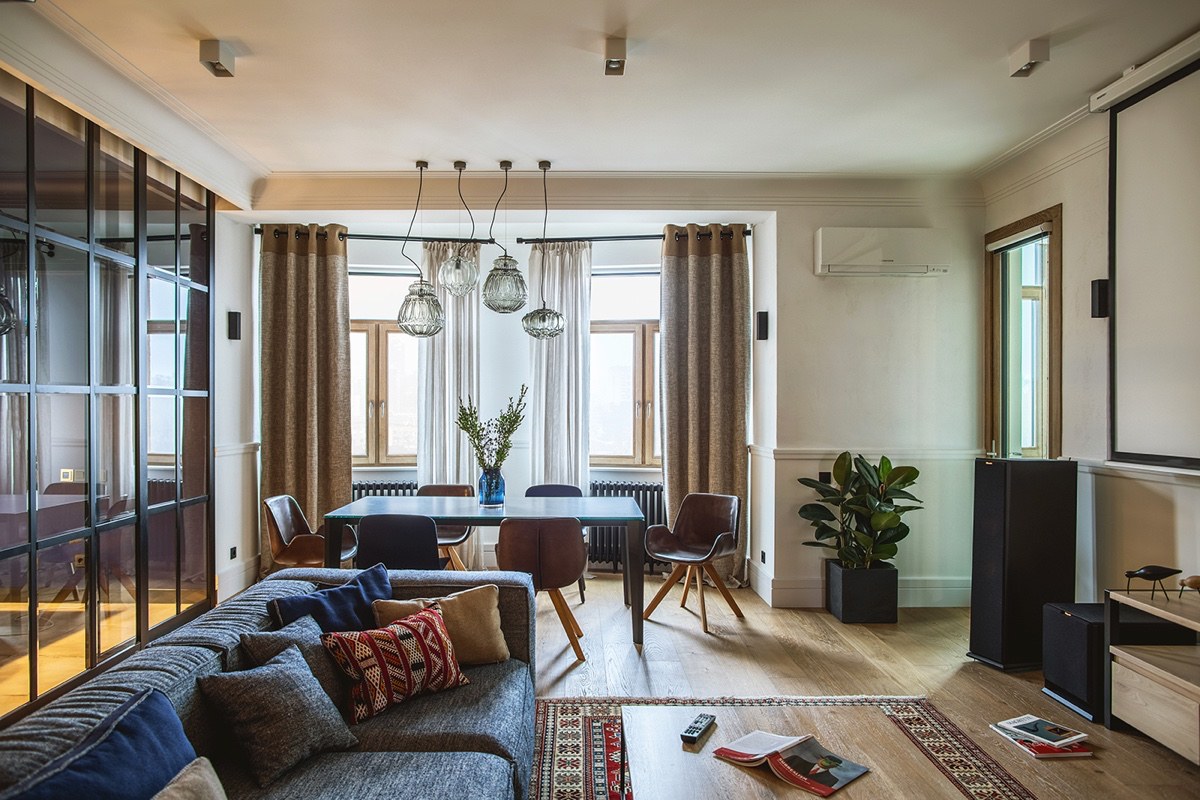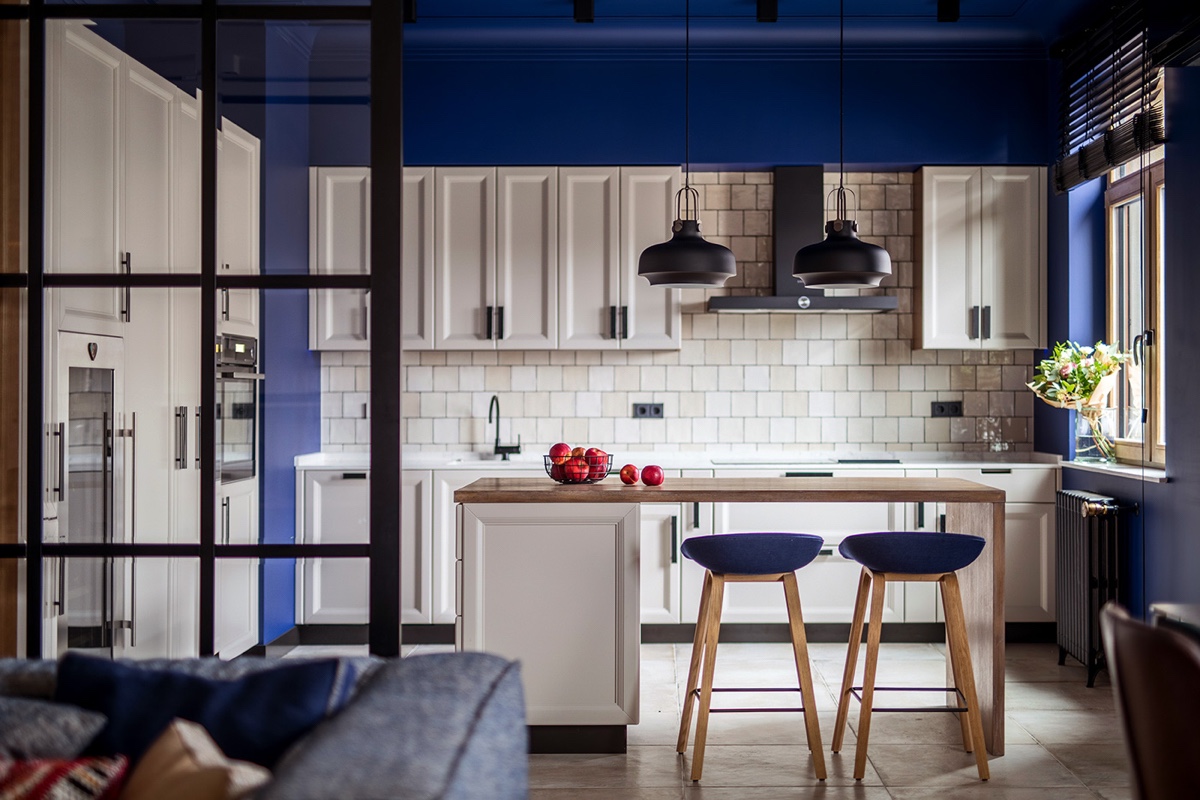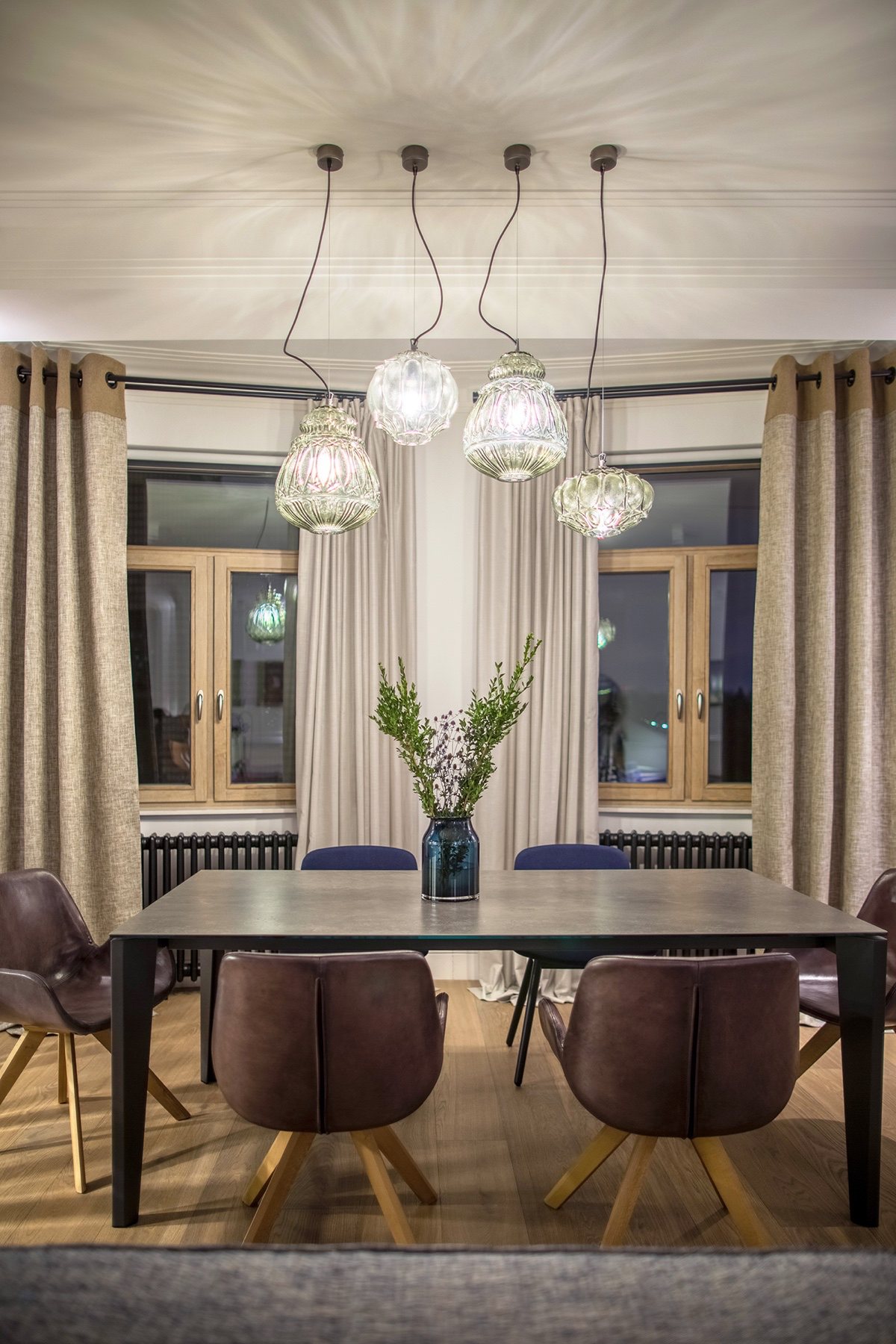 Classy Bedroom Design With Monochrome and Modern Accent Decor
For arrange the bedroom, the designer here still applies a classy concept design which can make this part of classy apartment design looks sophisticated. But in this room, it looks a little bit different and simple. By applying a black and white color scheme here, this bedroom looks simple but it still presents a stylish impression. For the background of this bedroom, the designer creates a classic wall accent design to support this concept. The furniture or feature that adjust inside here also selected with a classic model. This bedroom has a small seating room and study room which you can use to relax or do your job. A study room here has been arranged with a blue color touch and combined with a monochrome color. It makes the classy bedroom design here more perfect.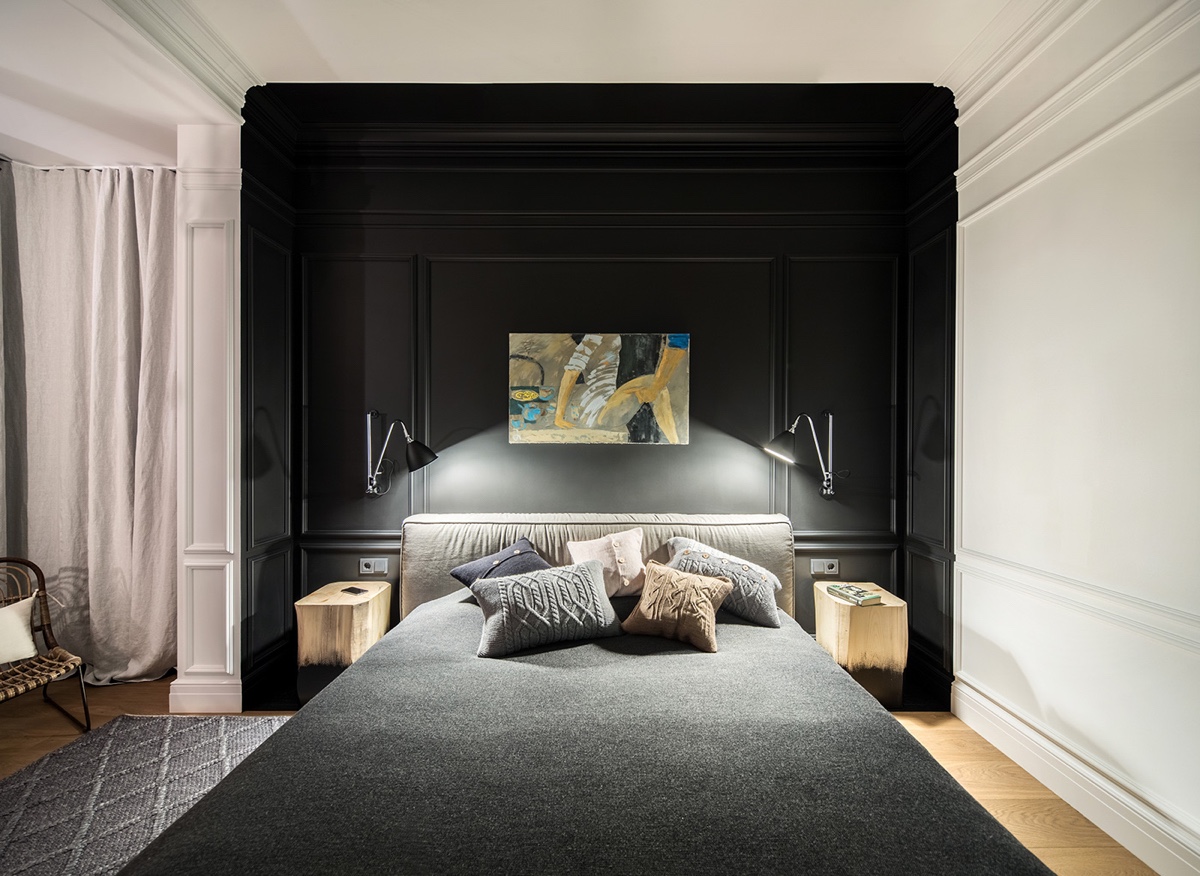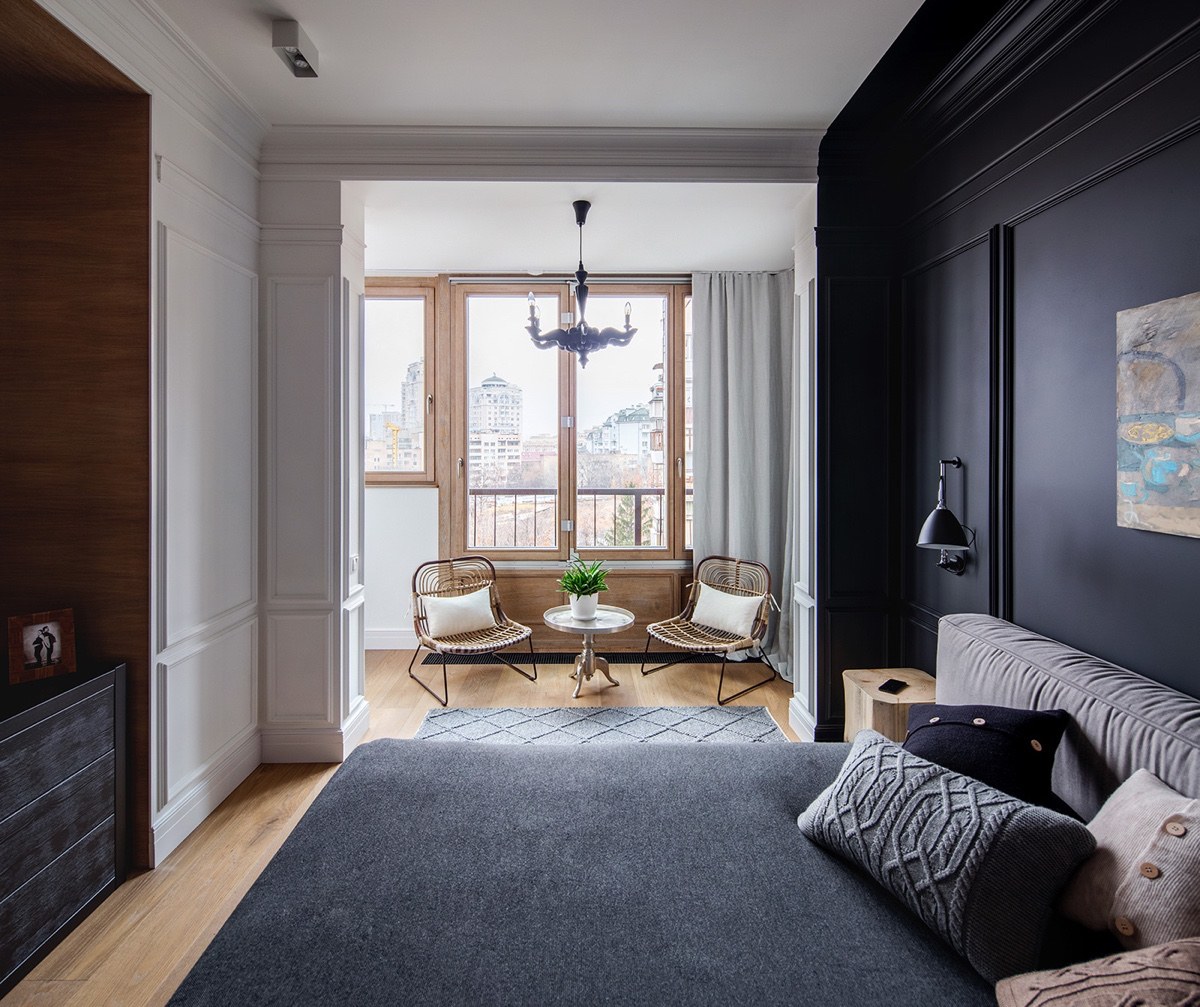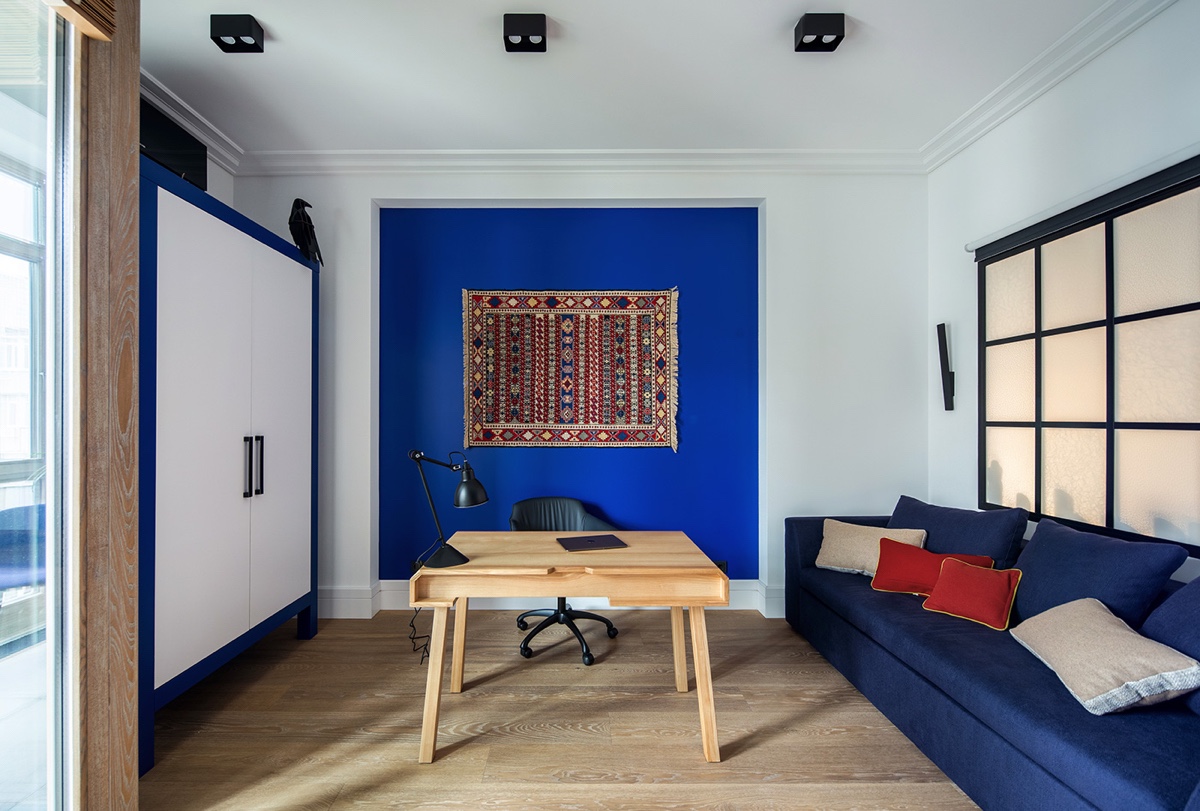 Fashionable Bathroom Design With Dark and Blue Color Scheme
Move to the bathroom, when you see this, it looks so trendy and fashionable. The designer expressly a part of this classy studio apartment decor here into a sophisticated design. With a dark and blue color scheme that apply inside, it will make this fashionable bathroom design looks modern and stylish. For the wall accent design, he arranges with a blue brick tile design which combined with a black color. Then for the flooring material, he applied with a black and white tile design which use a chess pattern to make it perfect. A simple artwork also you can use to make this fashionable bathroom design looks outstanding.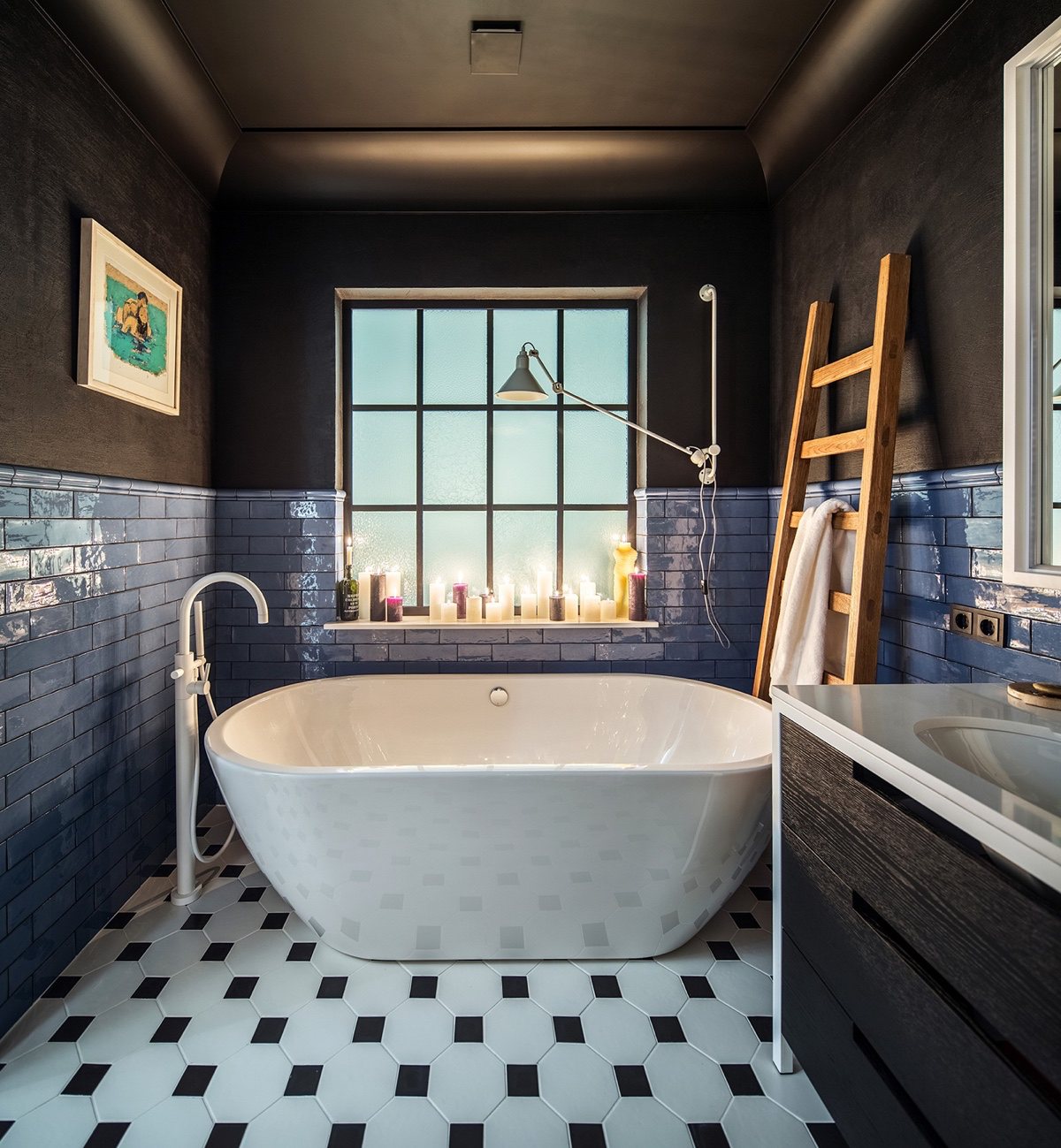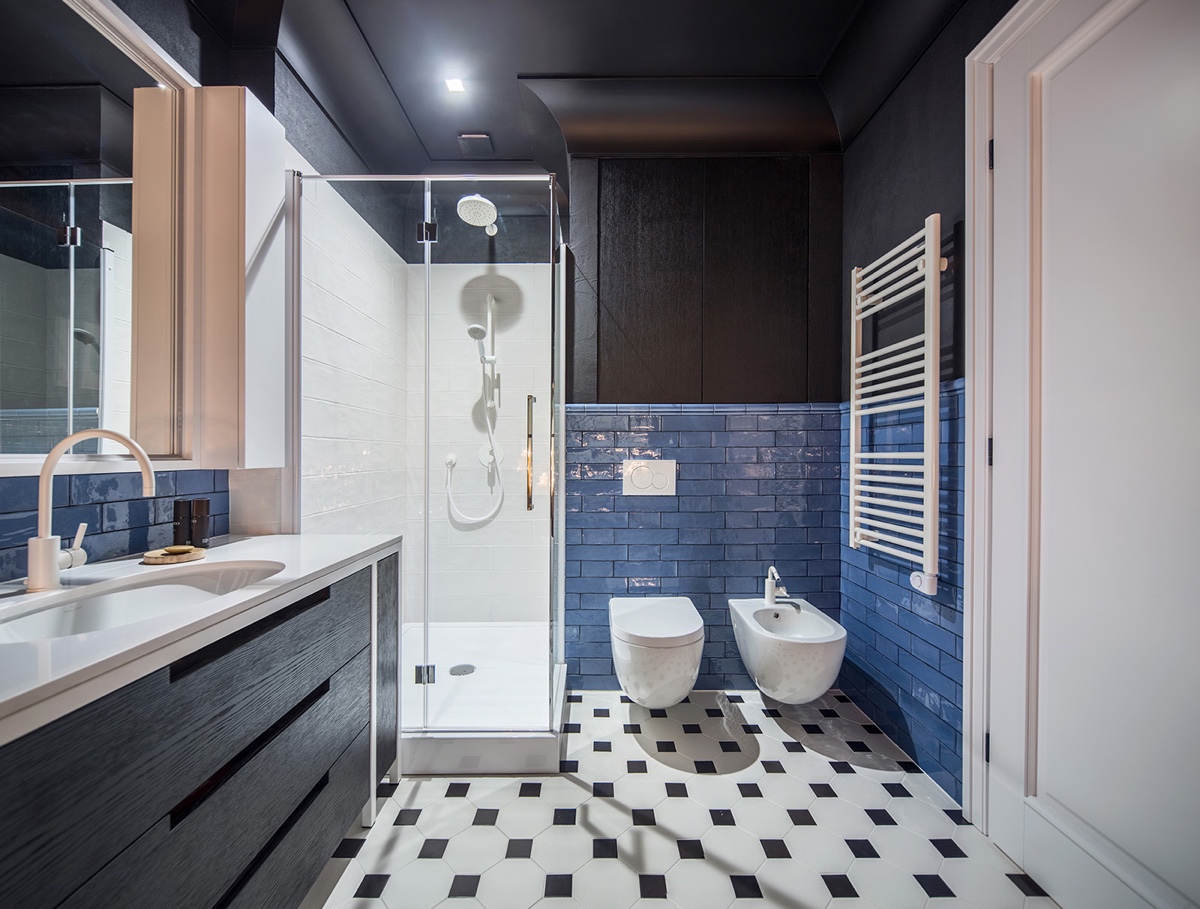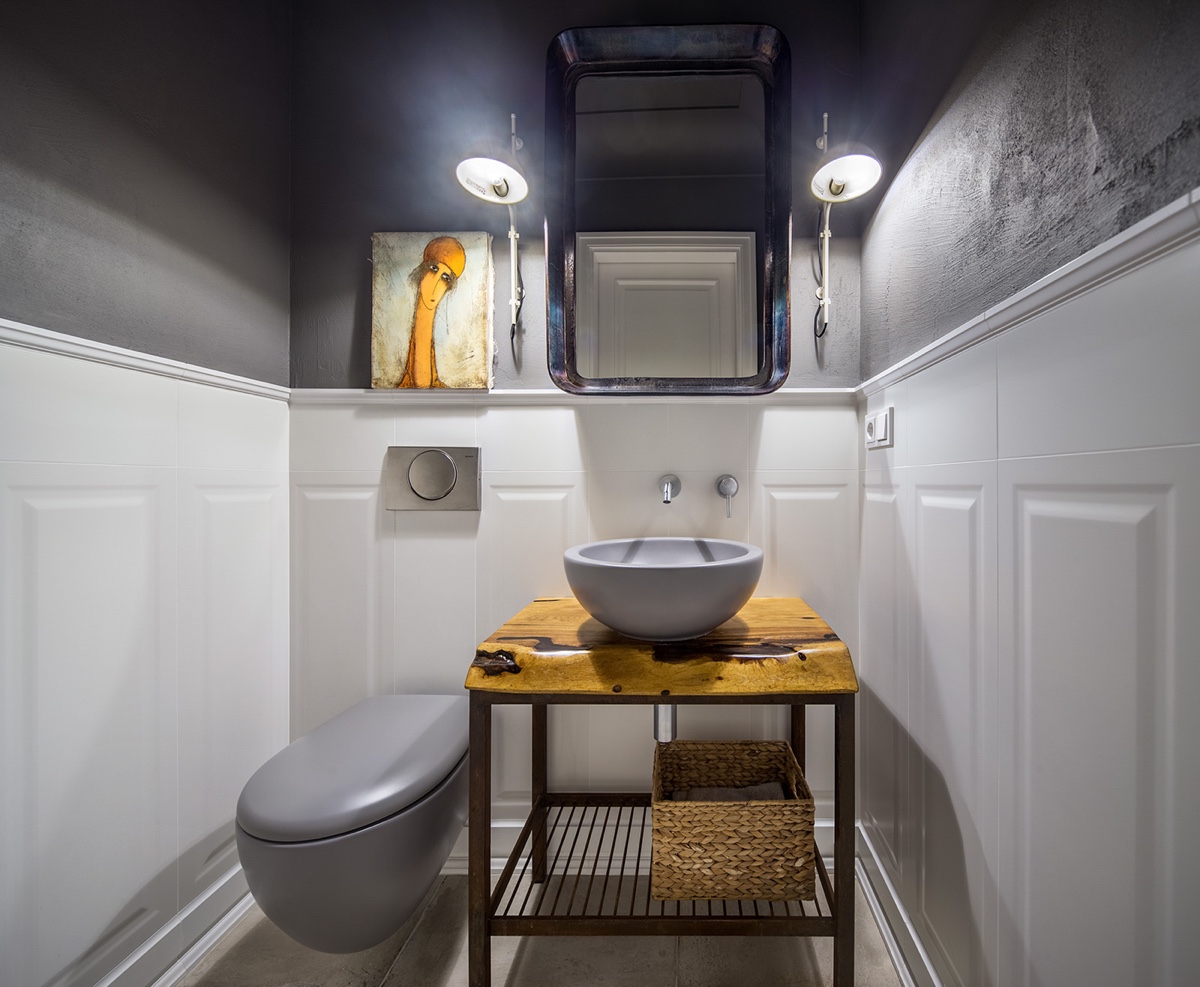 Is the design might inspire you? So, what do you looking for? If you interested in the design. Let's follow the classy apartment design above to make your flat looks sophisticated!