Roohome.com – What kind of studio apartment design that you dream? If you still confused, there is a gorgeous apartment design that one of the designers has been offered to you. He special creates a unique layout with a contemporary furniture around in. This apartment looks perfect by applying a white color concept in it. A part of the whole room in this gorgeous apartment decorating ideas here has been decorated with great and unique design. If you are curious, you should check and see it the design below. You must know how the designer does a perfect arrangement for this apartment. Do not wait so long, let's take a look here!
Gorgeous Living Room With Unique Accent Wall Design
The first step that you must think is a living room design. For the part of this gorgeous apartment decorating ideas, the designer decorated this room with a contemporary design that looks so awesome. With a white color design that applied inside, it will make this guest room bring out neat and serenity impression. Combine with a brownie color which applies to the furniture around this. To make the wall of this room different, they applied unique accent wall design in this room. It will make this living room looks so gorgeous. Adjust a contemporary furniture around this room also may support your apartment design idea like this gorgeous living room design.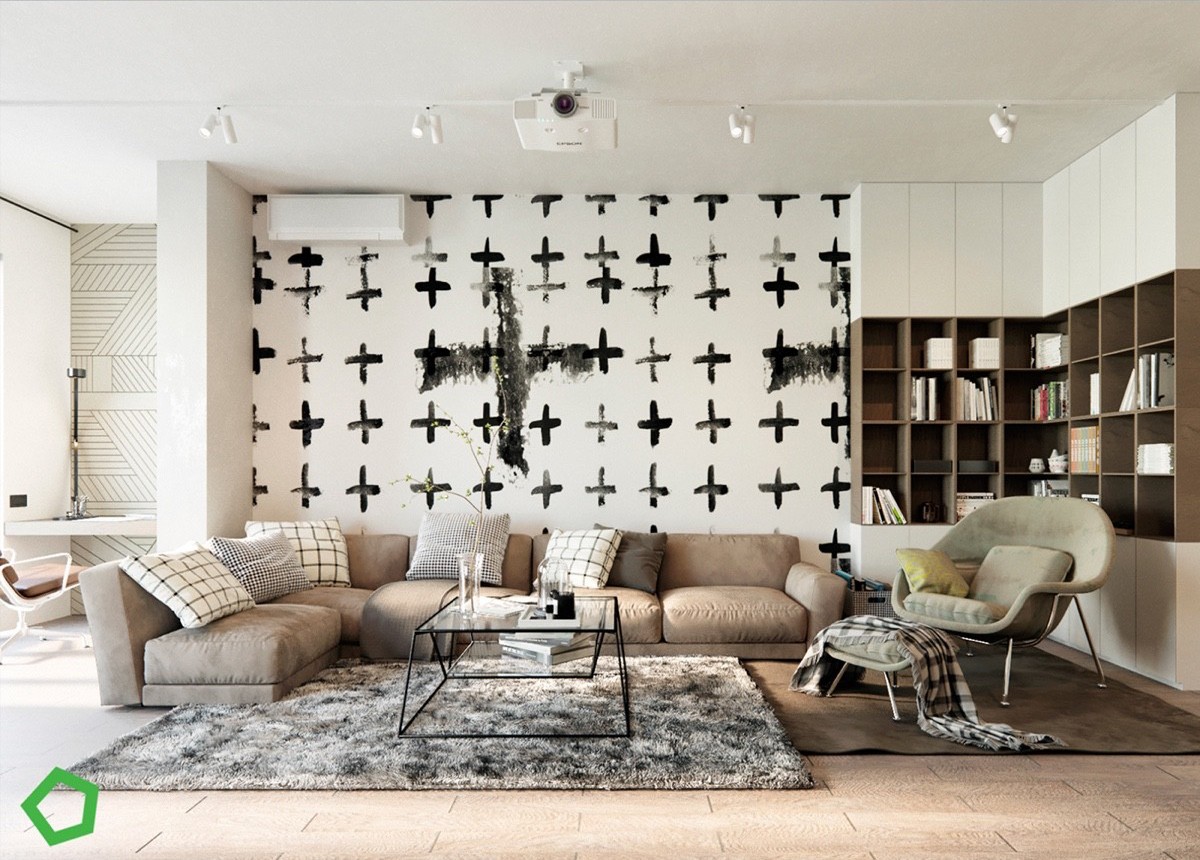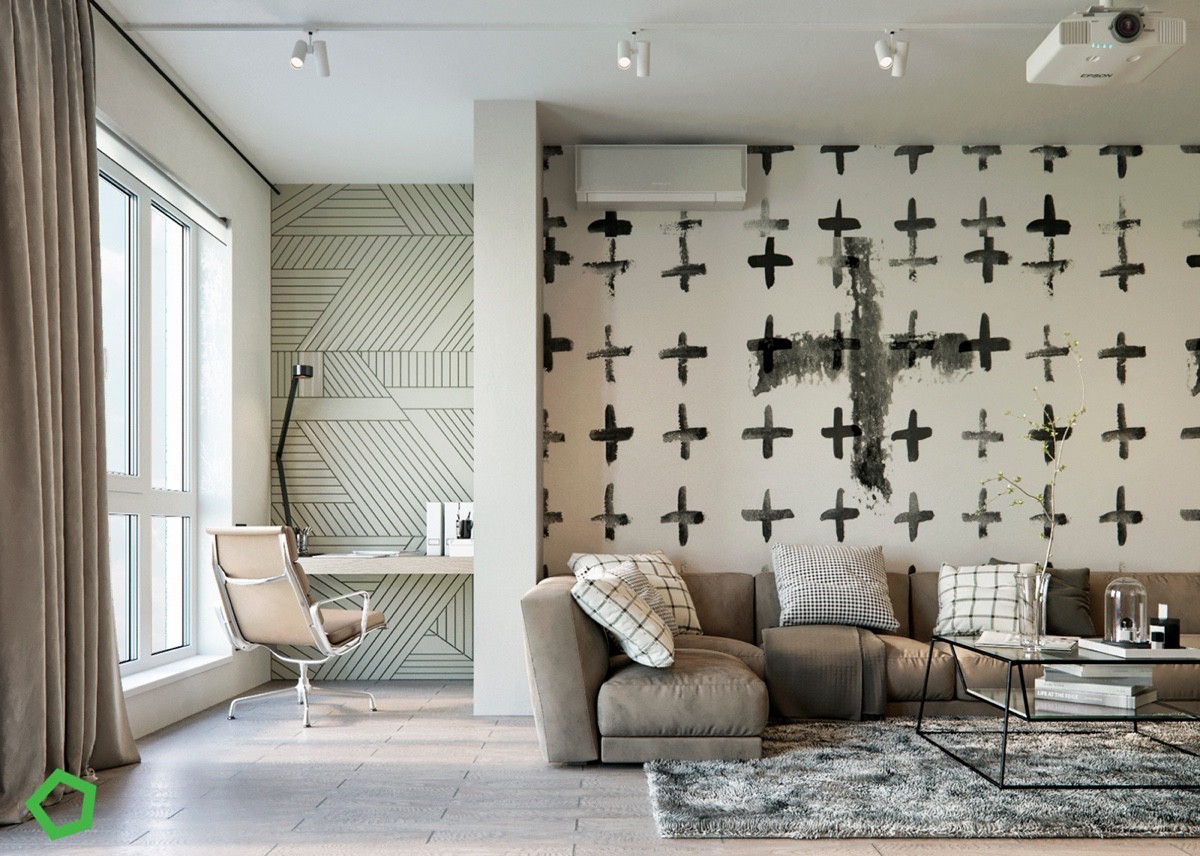 Contemporary Kitchen Set Decor Using Modern Features
The second step of this gorgeous apartment design here, we should have a great planning to decorate the kitchen. Therefore, the designer offers you a fashionable and modern kitchen set which complete with a suitable furniture around this apartment. The contemporary kitchen set decor here may you follow to apply in your kitchen. By using modern features around this, it can support your concept design. Combine with a wooden accent to make your design looks perfect. With a modern lighting like the picture below, it showing a stylish and fashionable impression. Suite the design with modern features also for completing your design.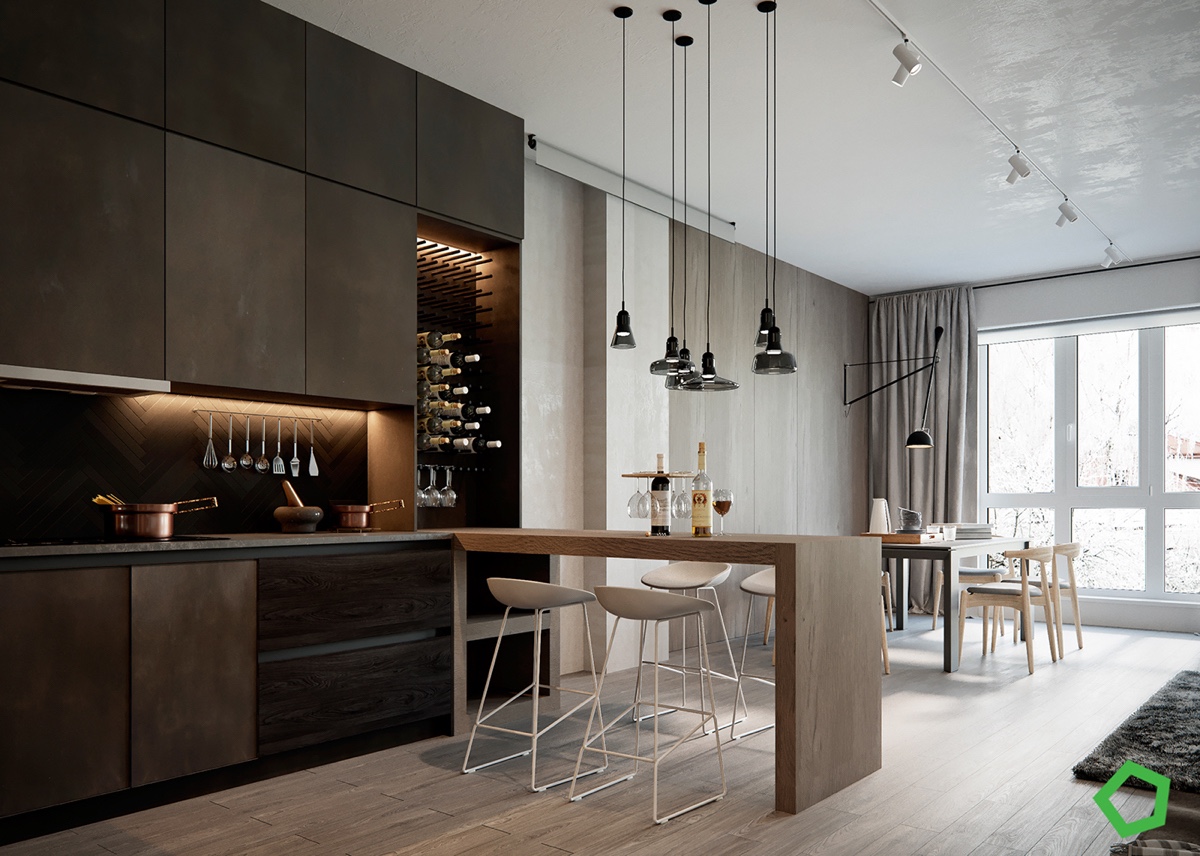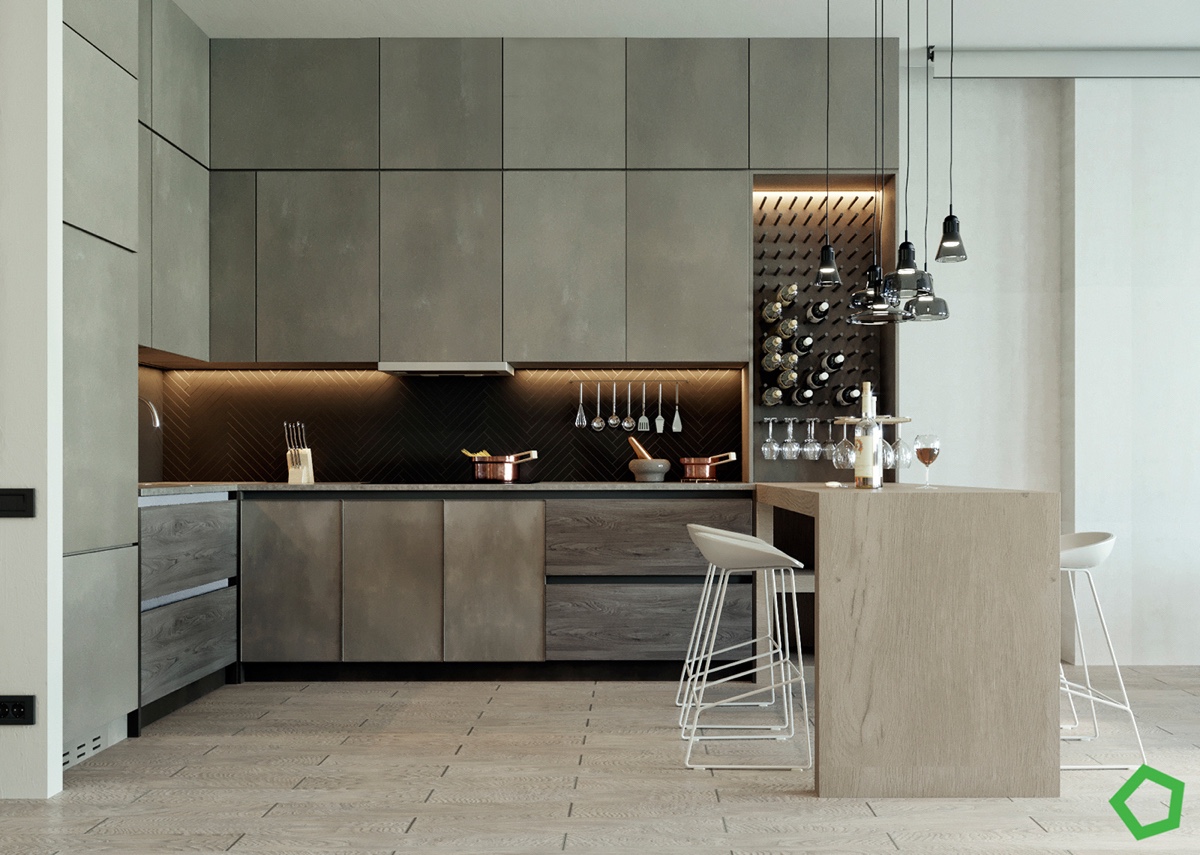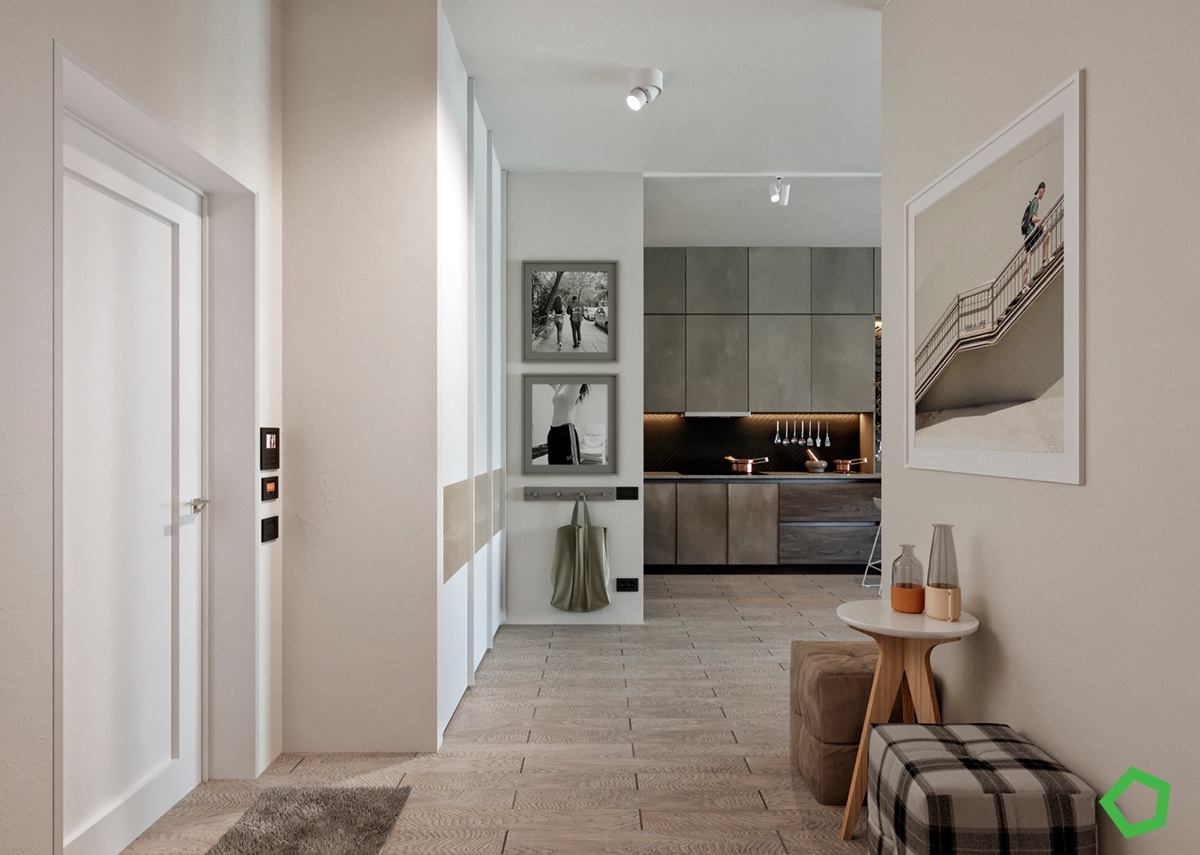 Gorgeous Bedroom Decor With a Geometric Wall Design
The last of this gorgeous apartment decorating ideas here, the designer has been arranged with a unique design. Although when you look a glimpse, the bedroom here looks so simple and minimalist, but the designer has been decorated with a gorgeous design. They make this room different by applying a geometric wall design as the main decor of this bedroom. It will make this room looks perfect and awesome. Using a soft wooden material to arrange this bedroom. For the bathroom, the designer also applies a geometric wall accent design on it. By using this concept, this gorgeous bedroom decor looks perfect.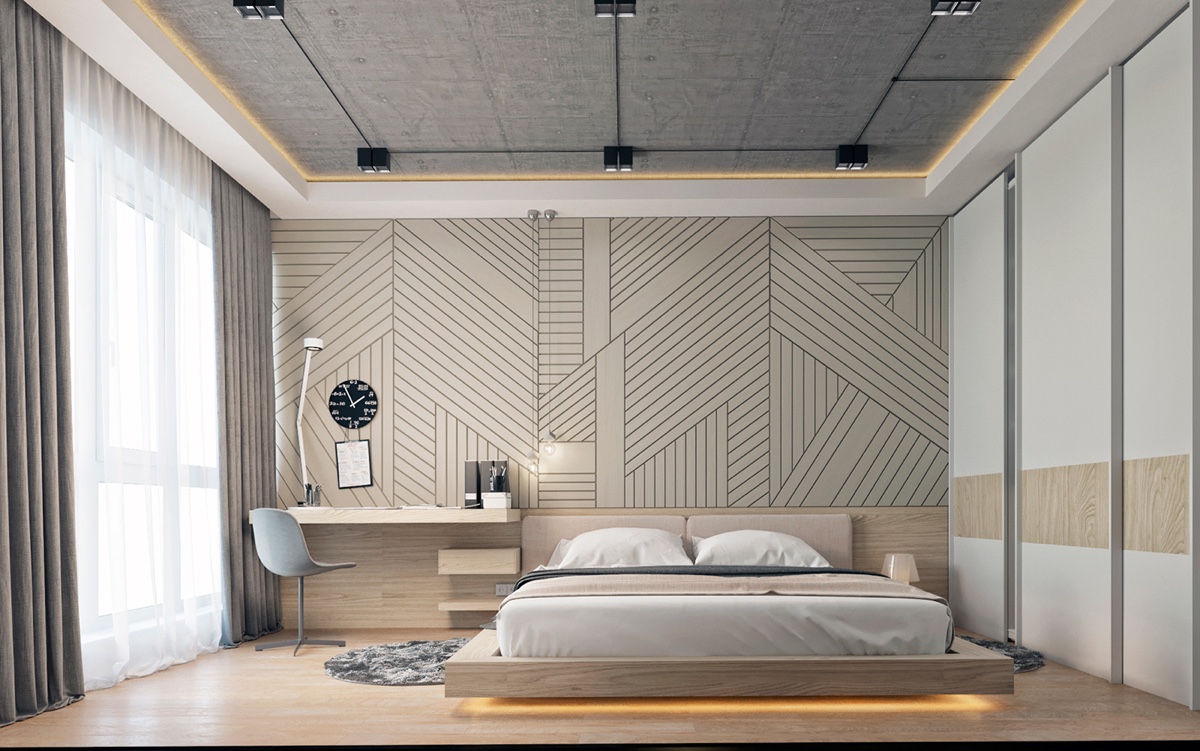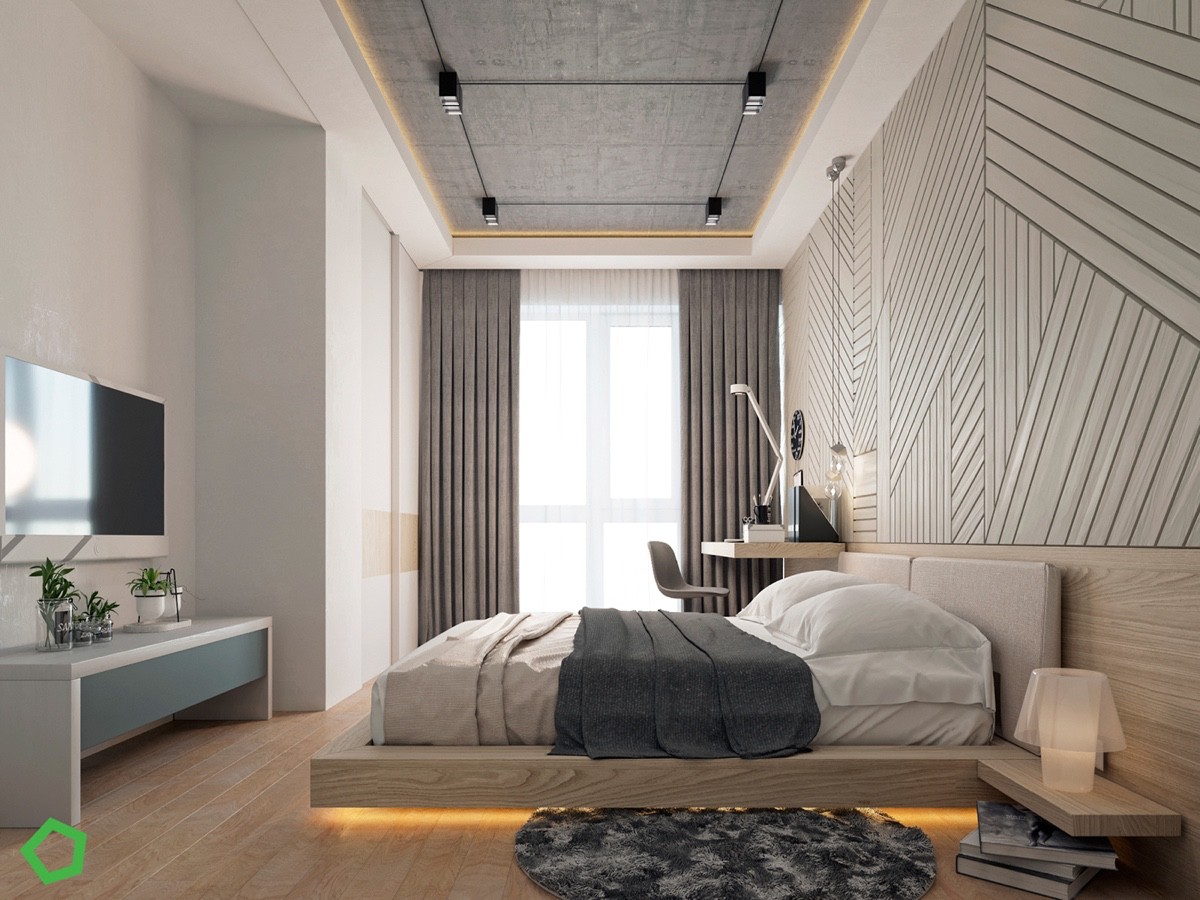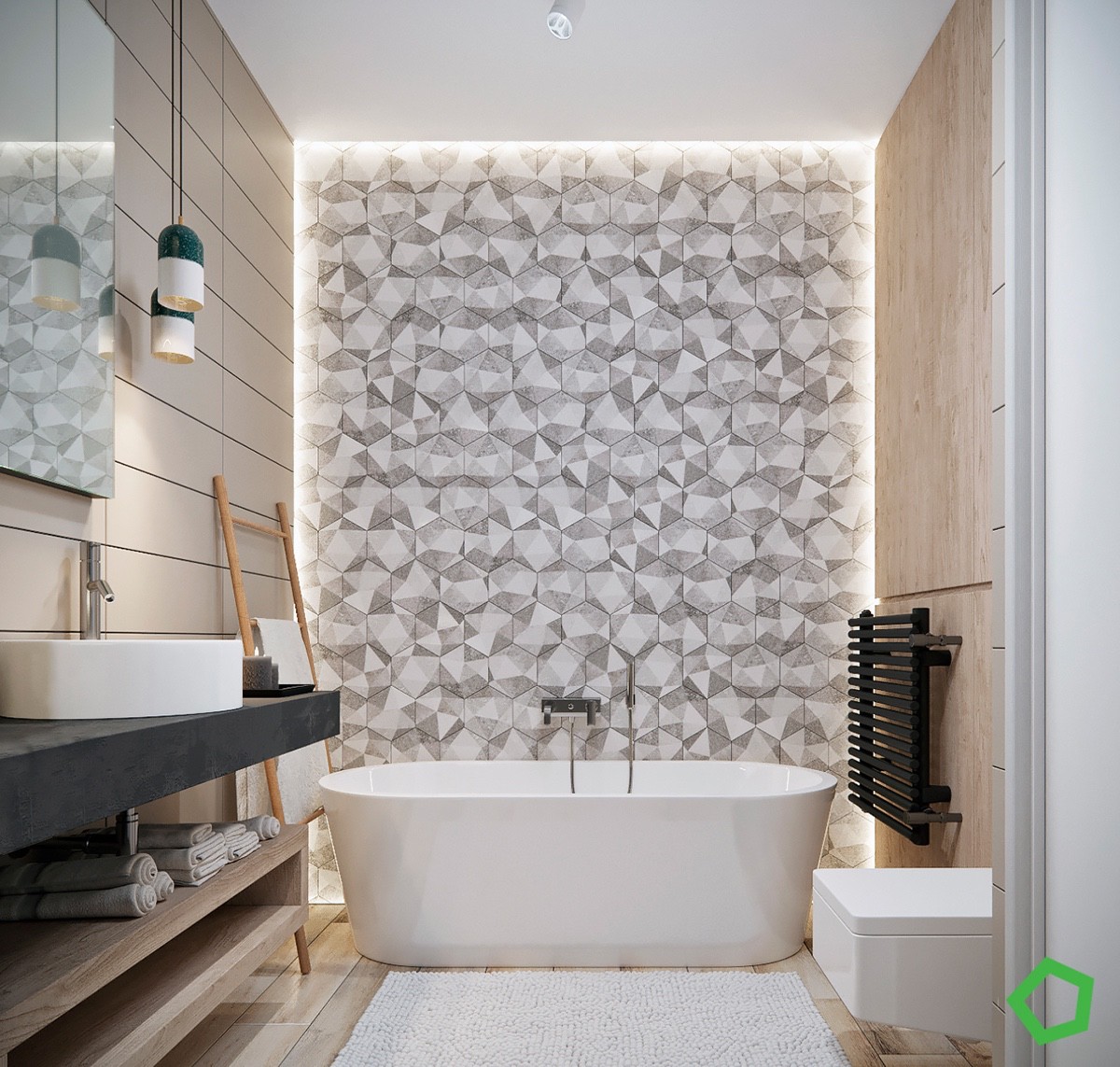 Follow and apply the gorgeous apartment design above. Make your flat looks modern and stylish by those ideas. If you want to show unique layouts to your residence, let's apply this design right now! Have a nice day 🙂