Roohome.com –  For you who like a modern and stylish design especially for home, this urban house design is suitable to choose for you. The designer creates a Spanish urban concept design to this home. This kind of decoration looks so awesome and chic to apply. Then, for you who have a small or limited space at home, this interior is very suitable to choose as the main decoration of your house. For that, here the designer has combined it with a modern and nature decor ideas to completing this room design. Here, we have a detail of urban home decorating ideas with perfect decoration inside. Do you want to see? Let's scroll down your button right now!
Simple Small Living Room With Urban Style Decor Ideas
The designer has been arranged with a simple and blue coach design for this urban home decorating ideas. Therefore, this living room design is suitable for you to make your home looks so gorgeous. This design applies an urban style decor theme as the main color in this room. Adjust an artwork picture in this room. Use a wooden accent as the flooring material inside, because it is very appropriate to apply in this room. For the furniture such as sofa, you may choose a simple model to placement inside. Choose a simple pattern rug design to adjust in this simple small living room decorating ideas.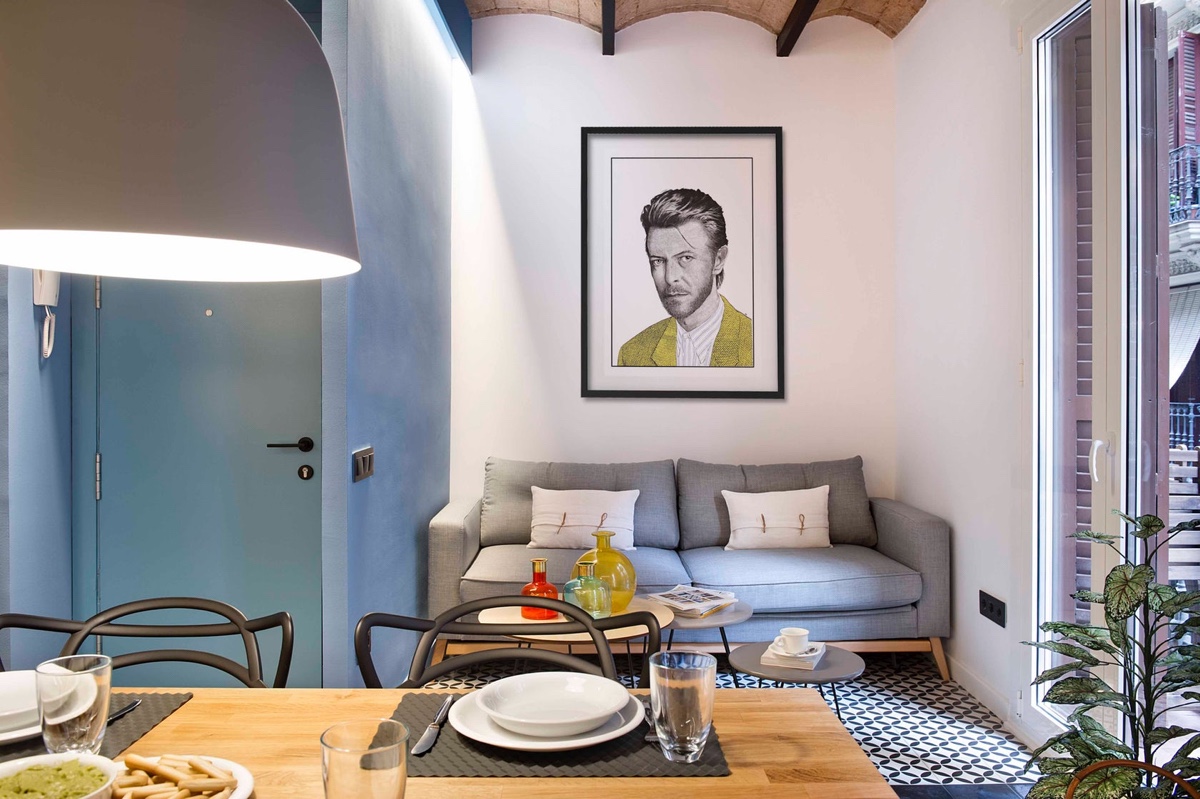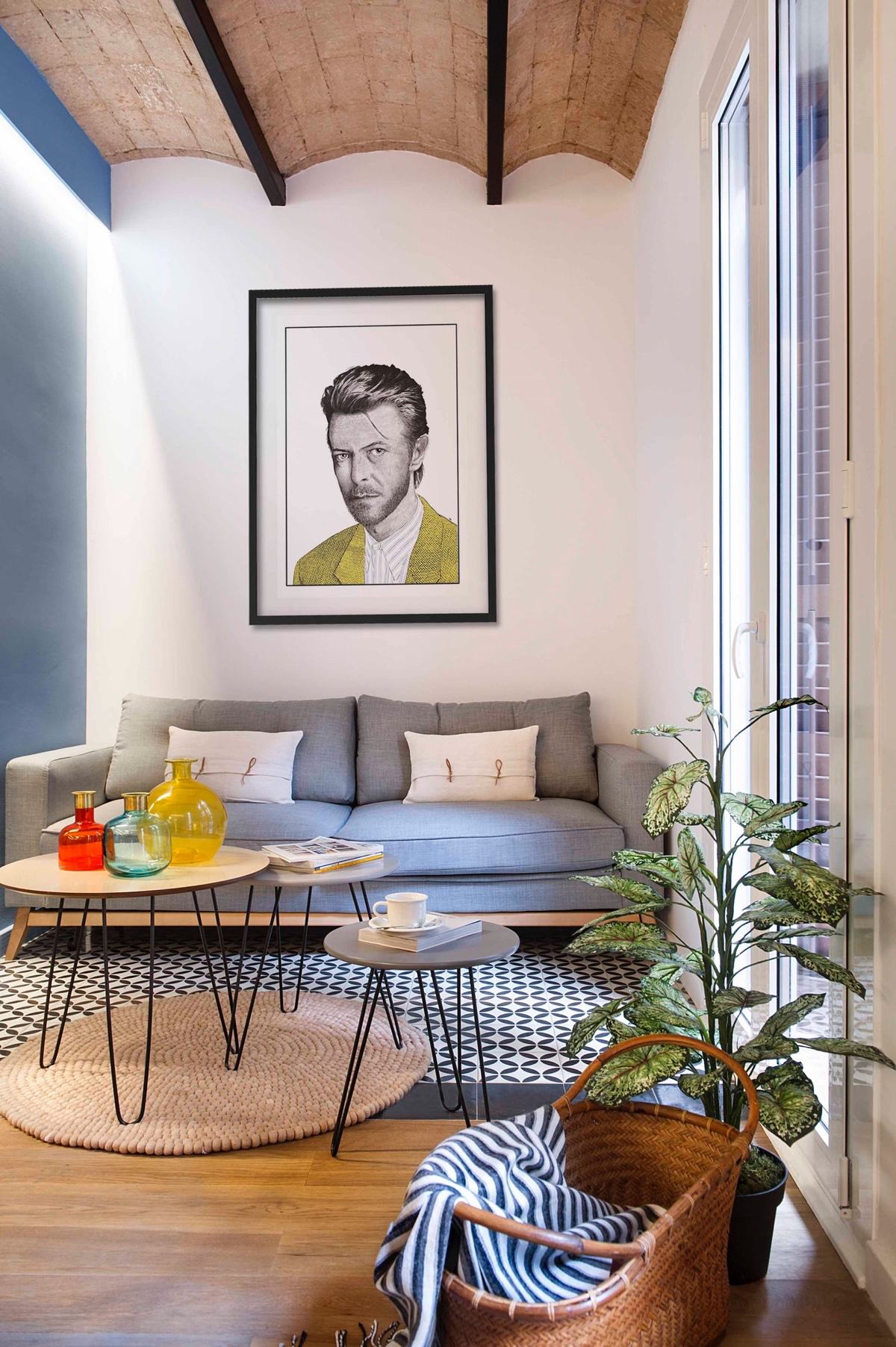 Urban Modern Kitchen Design With Brick and Wooden Details
For the part of urban house design here especially for kitchen decorating ideas, the designer applies it with a modern design. You can use a blue color scheme to your concept design. Do not forget adds wooden accent as the main decoration, you might use for your floor or the cabinets. If you want, you may use the plant as a decoration in your kitchen decor. Combines with a brick accent for the wall texture design. It also suitable if you want to adjust a nature decoration as a decorative plant which gives the effect of a fresh and more natural. Complete it with a simple light that you hang on the roof that will adorn the beauty to your urban modern kitchen design.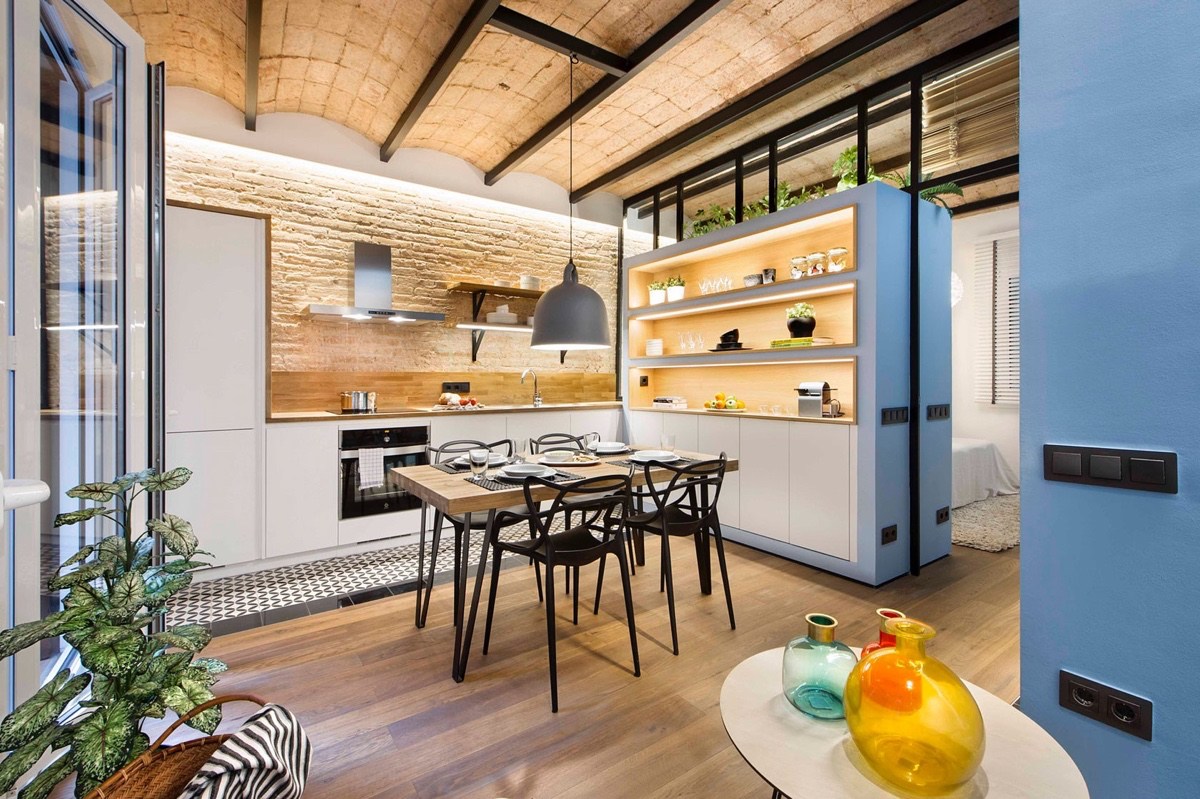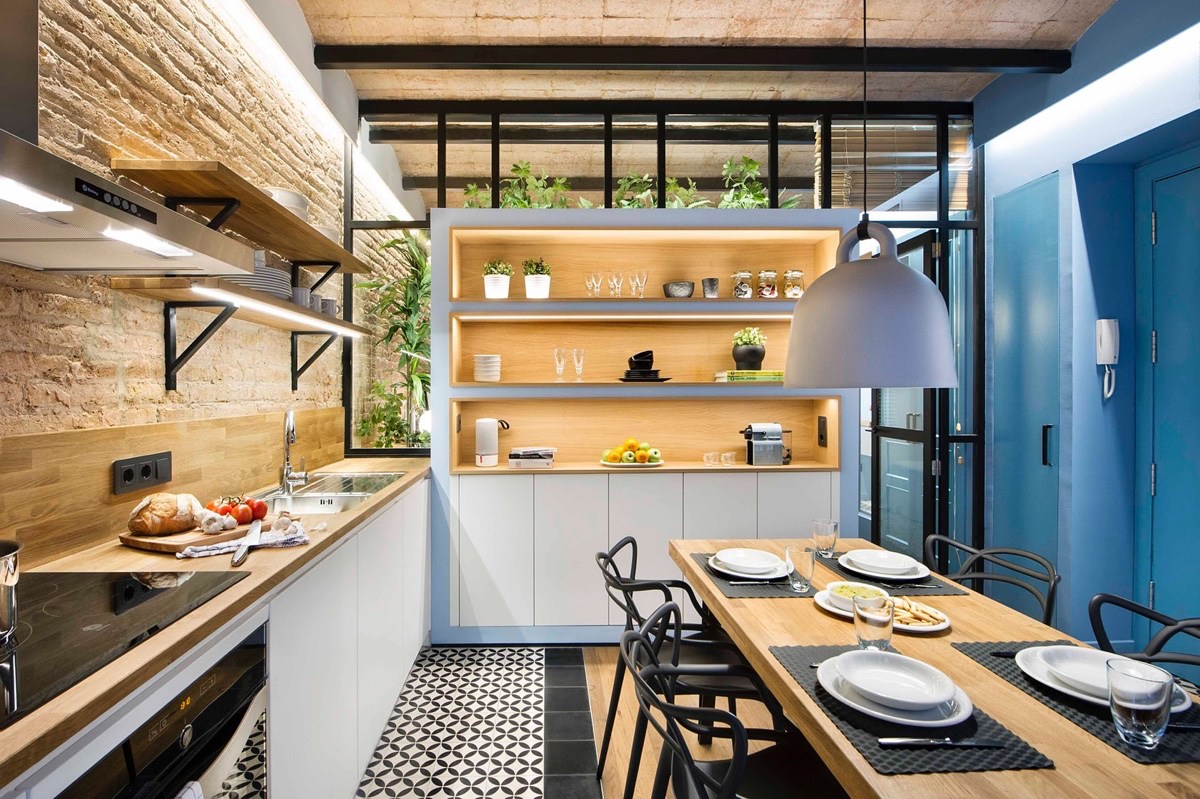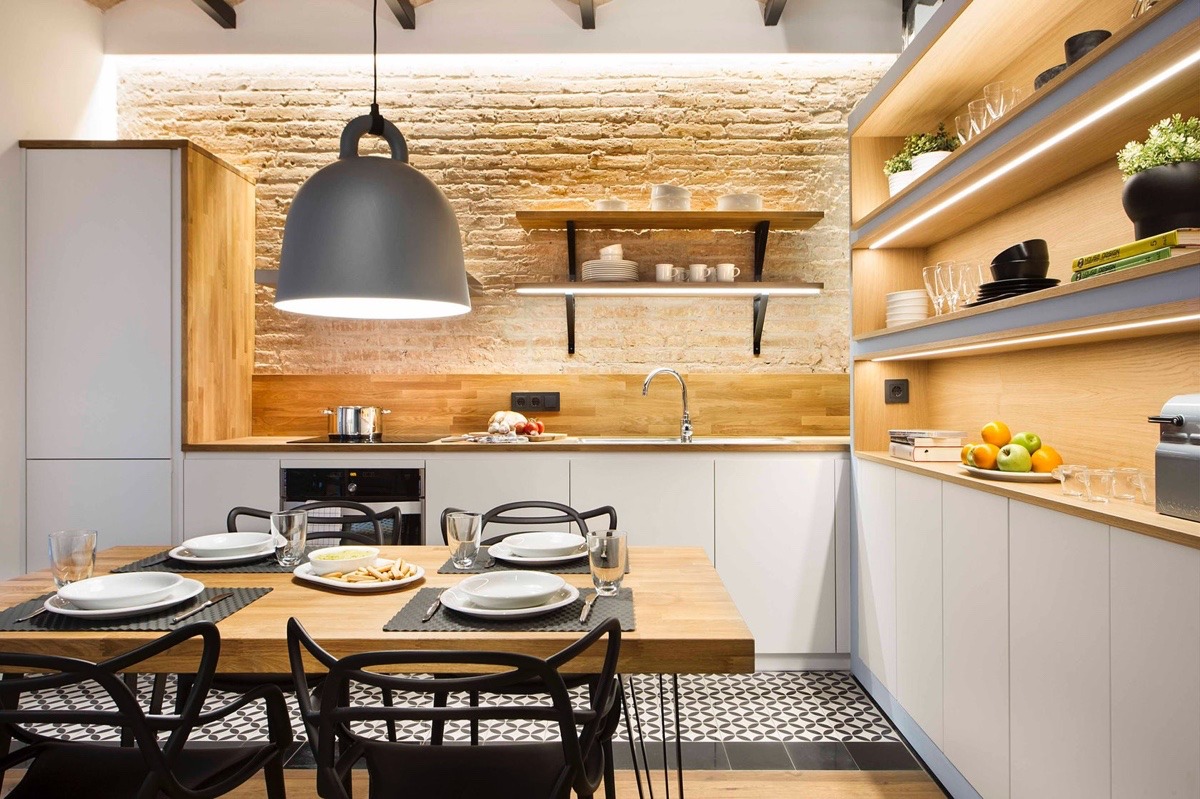 Trendy Interior Bedroom Designed With Blue Coach and White Color Scheme
The next of urban home decorating ideas for the bedroom part, you may also decor your room with a blue coach and white color scheme inside your bedroom. To make the bedroom designs looks more perfect, you may apply a modern and combine with an urban style design to your bedroom decor. Applying a brick wall accent is very suitable to make your room looks unique and eclectic. This design also can make your room bring out a serenity impression inside. To make your design looks modern, you may adjust an appropriate decor to support your trendy interior bedroom design. Using a whimsical lighting to beautify this design. For the bathroom, apply a blue and white color in this room to bring a gorgeous outlook. Then, use a brick wall texture design in the whole room.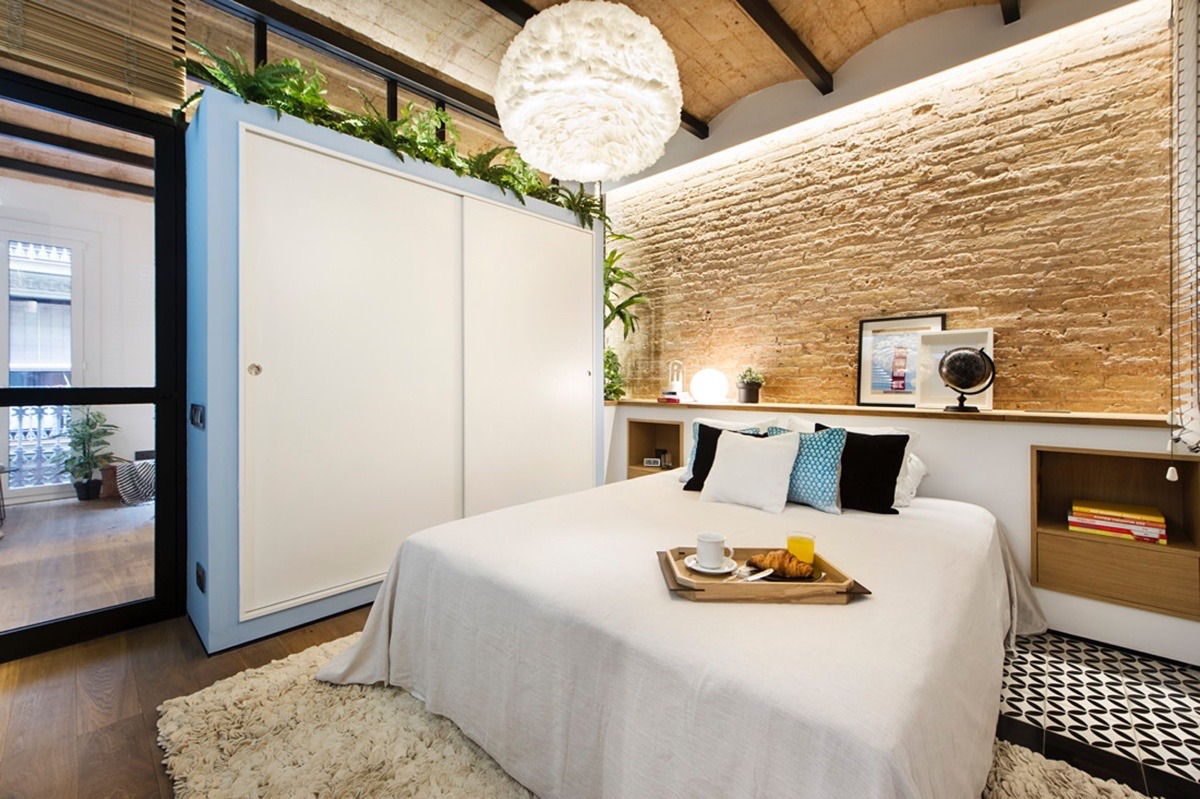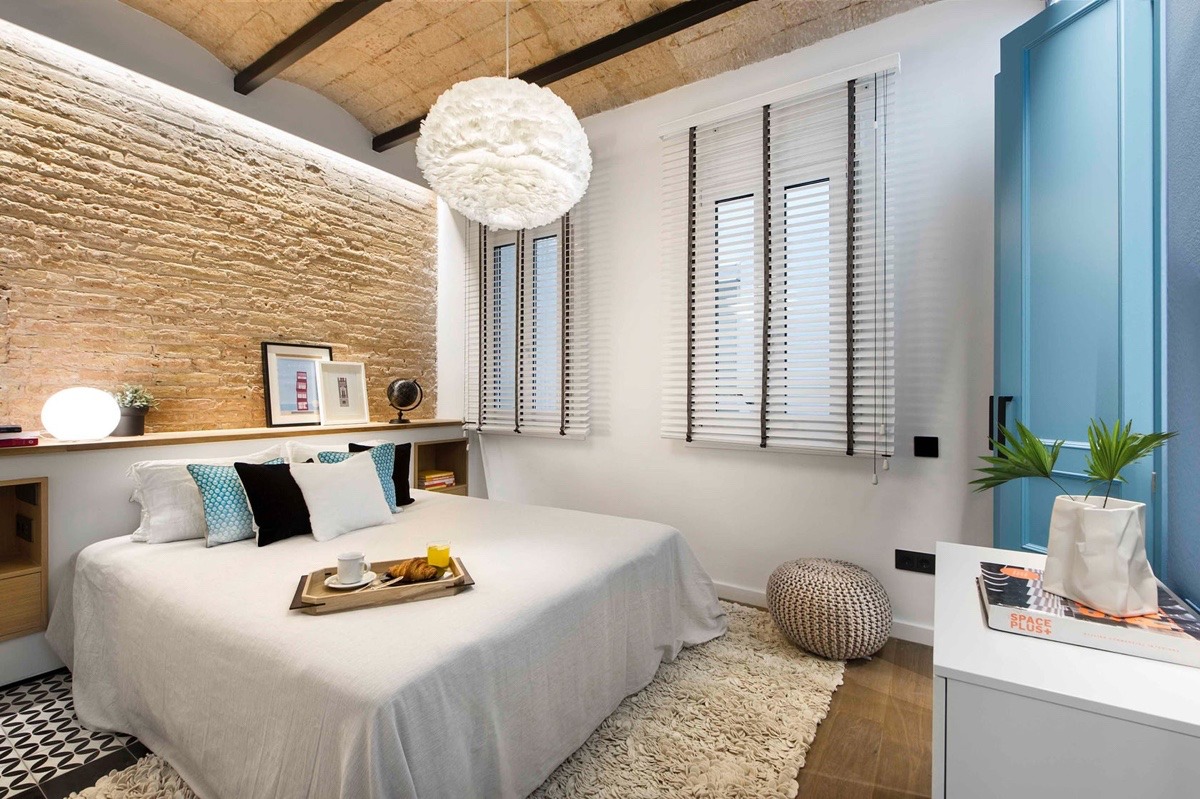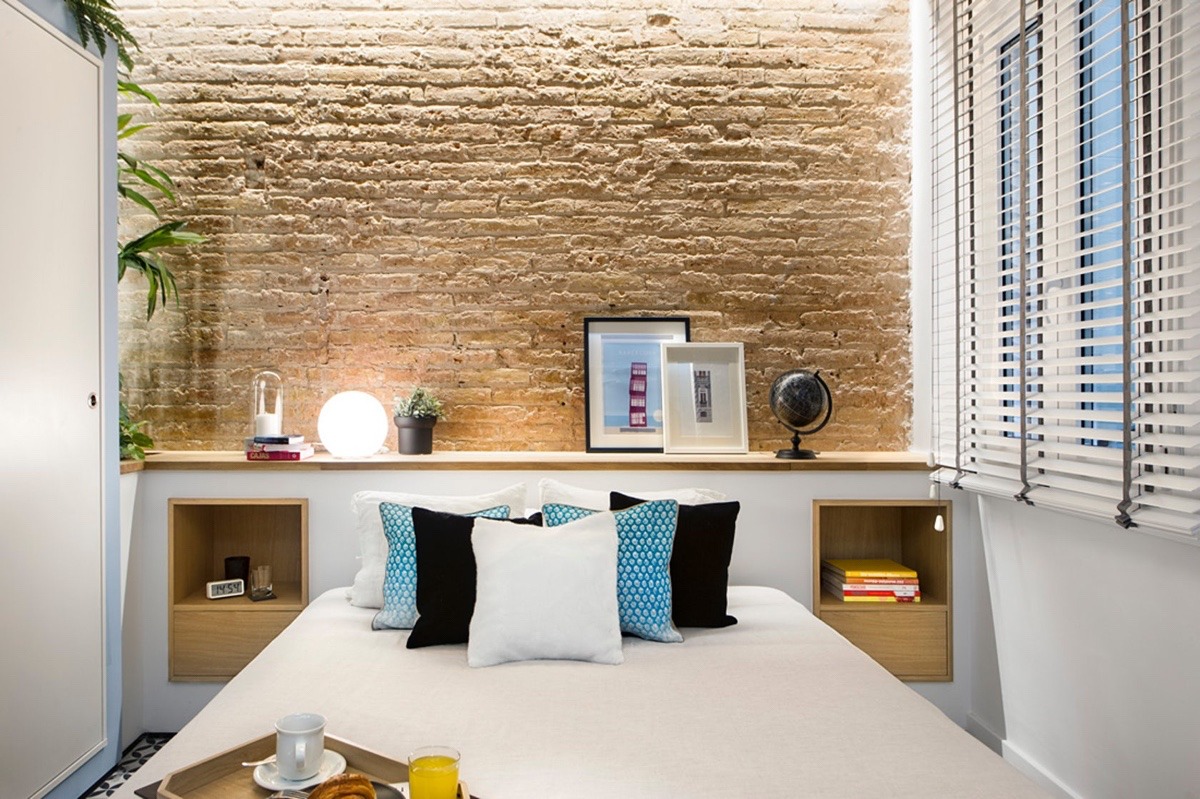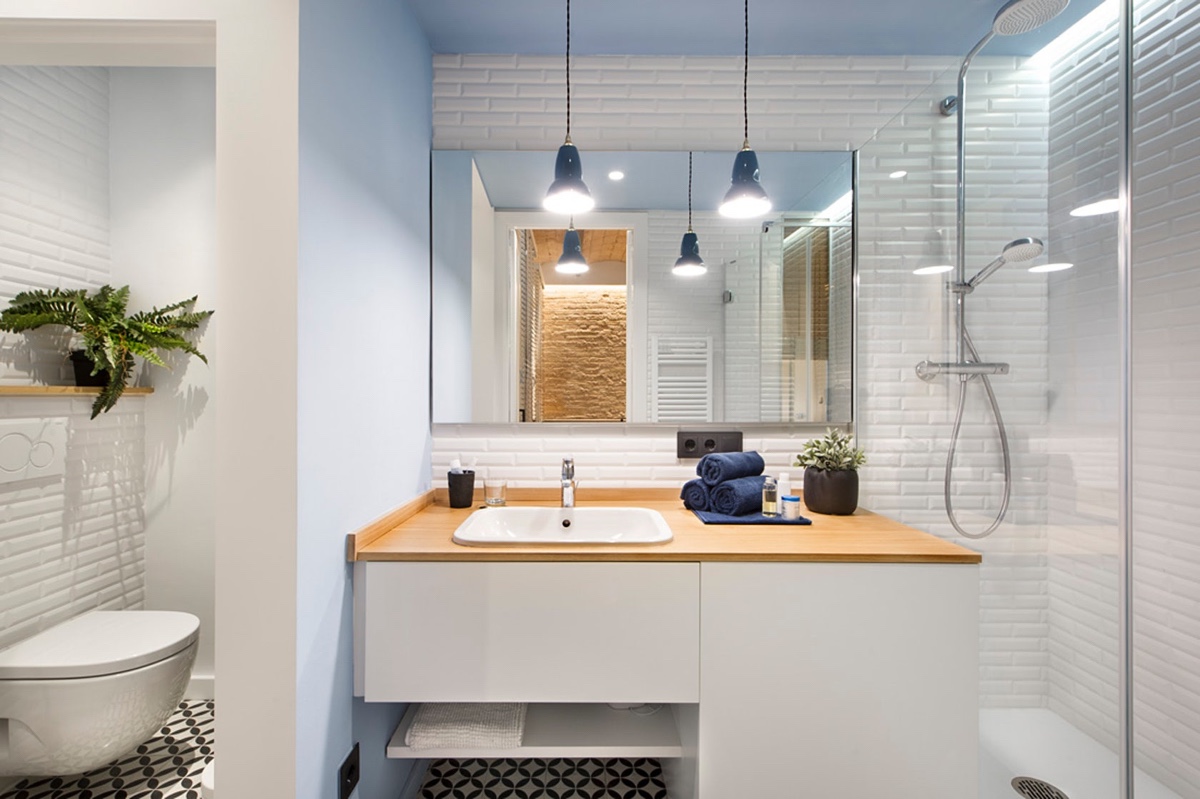 What do you think about the urban house design here? Do you interested in applying? Make your home looks gorgeous by applying this concept. This is a great solution for you who still confused for looking home design.