Roohome.com – Having a mini bar will not make your kitchen appearance becomes fraught or full of stuff. Instead of getting rid of it, Susan Strauss as an interior design chooses to place a unique mini bar in a kitchen without adding some tables to consummate her idea. How can she do?
Placing a mini bar in kitchen, it would probably take a lot of spaces. An interior designer must be conscientious to divide each space for placing sideboard, kitchen cabinet, or even a huge refrigerator. Susan Strauss designs it becomes modest with one table which is served as a cooking table also a mini bar.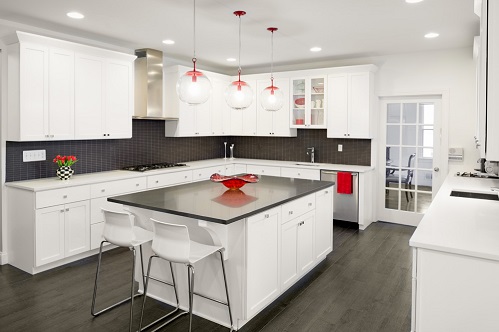 She knows how to place a unique mini bar in kitchen room like the picture above. She prepares one table that has medium-sized. Afterward, she puts down a pair of bar chairs right beside the table. The color of those chairs is white in where matched with the color of the mini bar as well.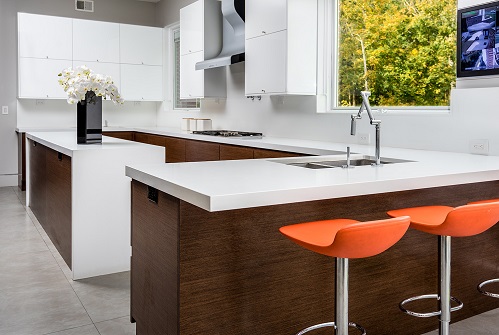 Another design also shows how she creates the appearance of kitchen becomes clean and classic. Susan is smart in picking a proper color for bar chair. For this picture, she chooses orange to decorate the kitchen. Finally, a unique mini bar successfully created by her. Although she picks wooden as the main material for placing the table, but the color of chair fits in the table.
Placing a mini bar in your kitchen is not a bad choice. After taking a look how Susan Strauss does, you will be interested in having an unique mini bar in kitchen without adding some tables. Go and try it!