Roohome.com – Having chic living room decor ideas will inspire you a lot. How could? Because of the design itself has brilliant ideas and plans in it. The designer attracts you by showing you this living room design which is dominated with a luxury black and white interior. This luxury interior has a modern and stylish appearance that will make your living room up to date. Besides that, the arrangement is as modern as the appearance. By seeing this design below, you will have a huge urge to create your dreaming living room.
Chic Living Room Dominated Luxury Black and White Interior by Diego Rodríguez
Let us introduce you a brilliant interior designer who has been successfully creating a chic living room decor ideas by dominating a luxury black and white interior. The designer knows how to decorate a spacious living room becomes stylish and modern. Based on the area, having a spacious living room may give you plus and minus result. To get rid of the negative result is Diego Rodríguez's task. Therefore, the designer applies a luxury black and white interior. First of all, the living room is basically dominated by a bright white on the wall. The designer uses it to create a clean and wide living room. Next, to the interior, Diego Rodríguez arranges white and black decors around the living room. To make it more lively, you can put dynamic colorful ornaments such as a picture.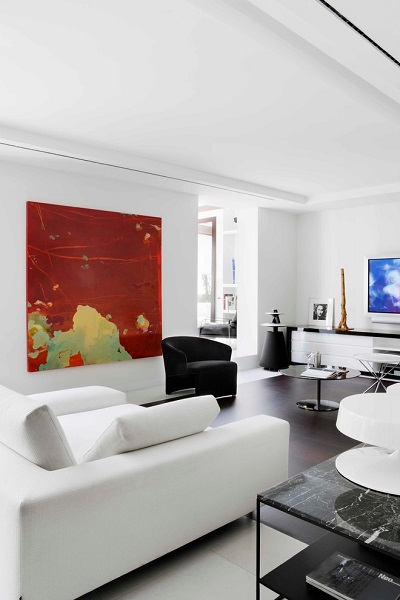 Applying Soft Wooden Accents To Beautify Your Chic Living Room
Although the living room is dominated with luxury black and white interior, it does not mean you cannot add other accents in it. Yes, you can add soft wooden accents, as well as Diego Rodríguez, does. This point is used in order to produce the chic living room decor ideas more beautiful and stylish. The designer places some big wooden as the room divider between a living room to other rooms. To make it more clearly, the designer positions the wooden dividers against the wall. Therefore the reflection of the sunlight can be spotted from the wood.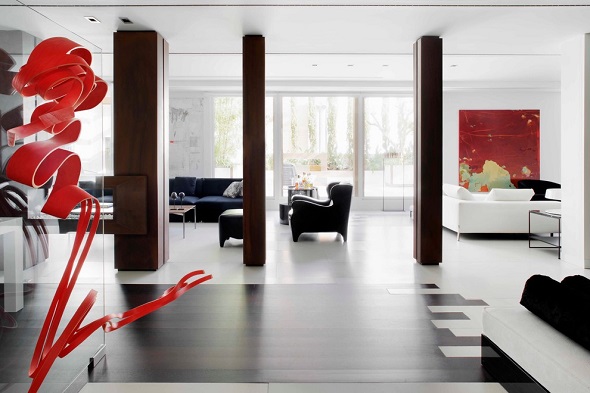 How to arrange the furniture? It is easy. You can choose another color besides black and white. The designer chooses a navy blue couch and other types of the chair in the living room. Do not forget to put other ornaments as the decoration. Besides that, arrange it with a modern interior for a living room. It is not difficult to beautify a spacious living room by applying this concept, right?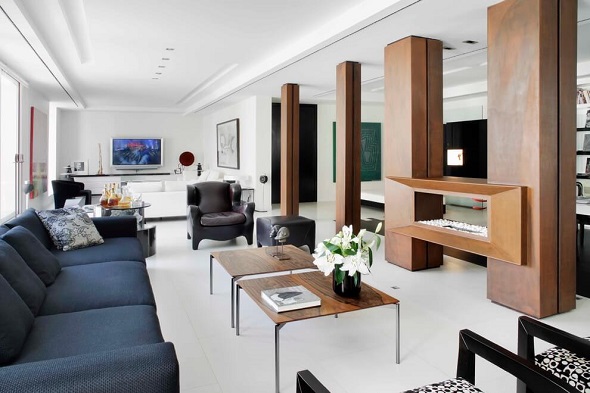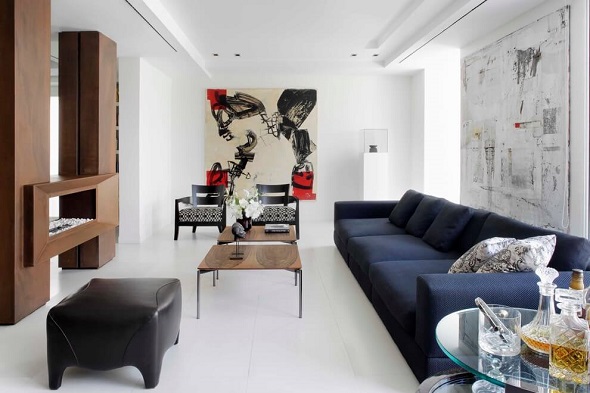 Arranging The Chic Living Room With Modern and Smart Way Perfectly
Be smart in arranging your chic living room otherwise you get an ordinary appearance. You can follow Diego Rodríguez's step in arranging the living room with modern and smart way perfectly. Do not place many couches or chairs in a spacious living room of yours, yet, utilize a big bookshelf near the living room. The designer decorates the big bookshelf near the living room and it does not make bad. This space you can call it as a modern mini library which is dominated with luxury black and white interior as well.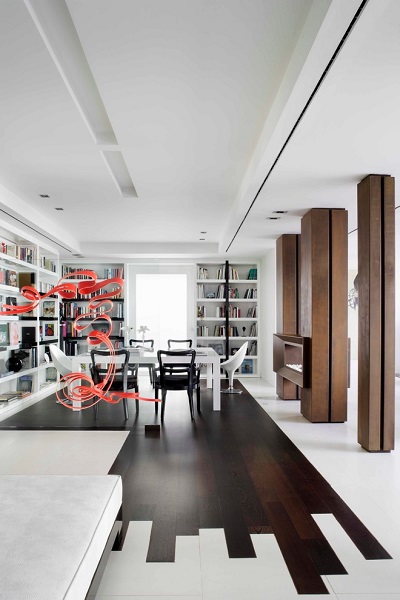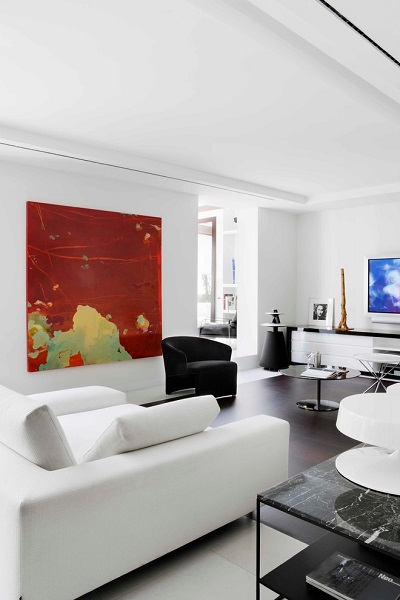 You are absolutely interested in this chic living room decor ideas. You get a new inspiration and interior design ideas for living room from Diego Rodríguez to create your own living room right now. If you want to see other living room designs and plans, just visit and check here. Have a nice day!