Roohome.com – Having a relaxation bathroom also possible for completing our home. If you like a luxury and extraordinary design, there are luxury bathroom designs which you can choose. Some of the designers create a brilliant idea to arrange and renovate this bath. With an extraordinary decor idea, it making this lavatory more stunning. By applying it, you will feel more relax and enjoy while taking a bath. You also may do a SPA time when at home, so you do not need to go outside. That is why the designer offers you a variety of luxury interior bathroom decorating ideas which complete with a perfect decoration also. For you who want to know how the design look likes, let's scroll down your button now!
White Luxury Bathrooms Designed With Extraordinary Interior
Before you renovate your bath, you should think the best concept first. If you want to make your bathroom looks stunning, a luxury design idea is appropriate to choose. Kelly Hoppen and Maison Valentina have the best idea to arrange this bathroom. They using an extraordinary interior to arranging this. A white color also suitable to make this lavatory looks perfect. A furniture and feature that applied inside also brimming a gorgeous and elegant outlook. They choose a bathtub with a unique and chic model design to match with this luxury interior bathroom decorating ideas. To support this concept, choosing beautiful and elegant lights of the chandelier which can give a good lighting.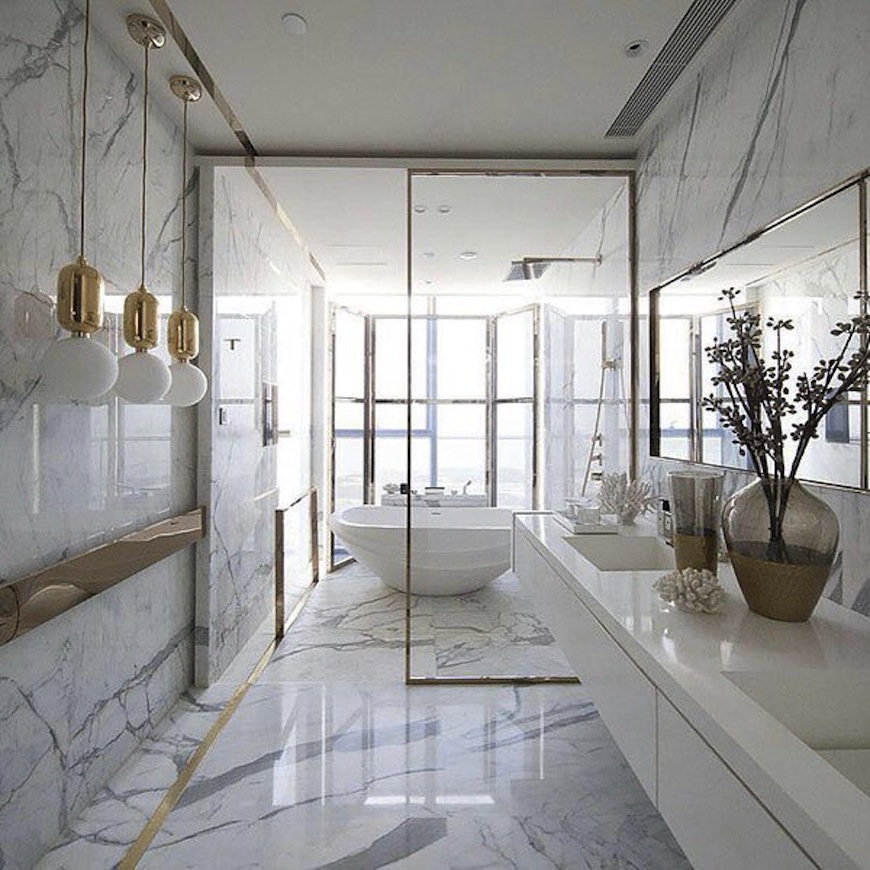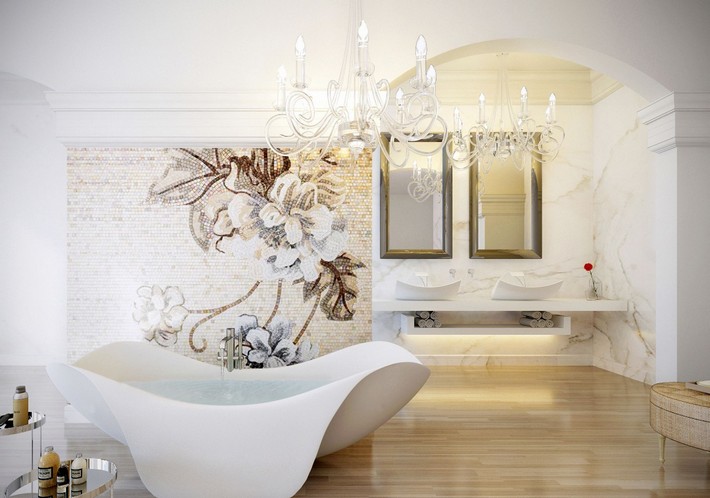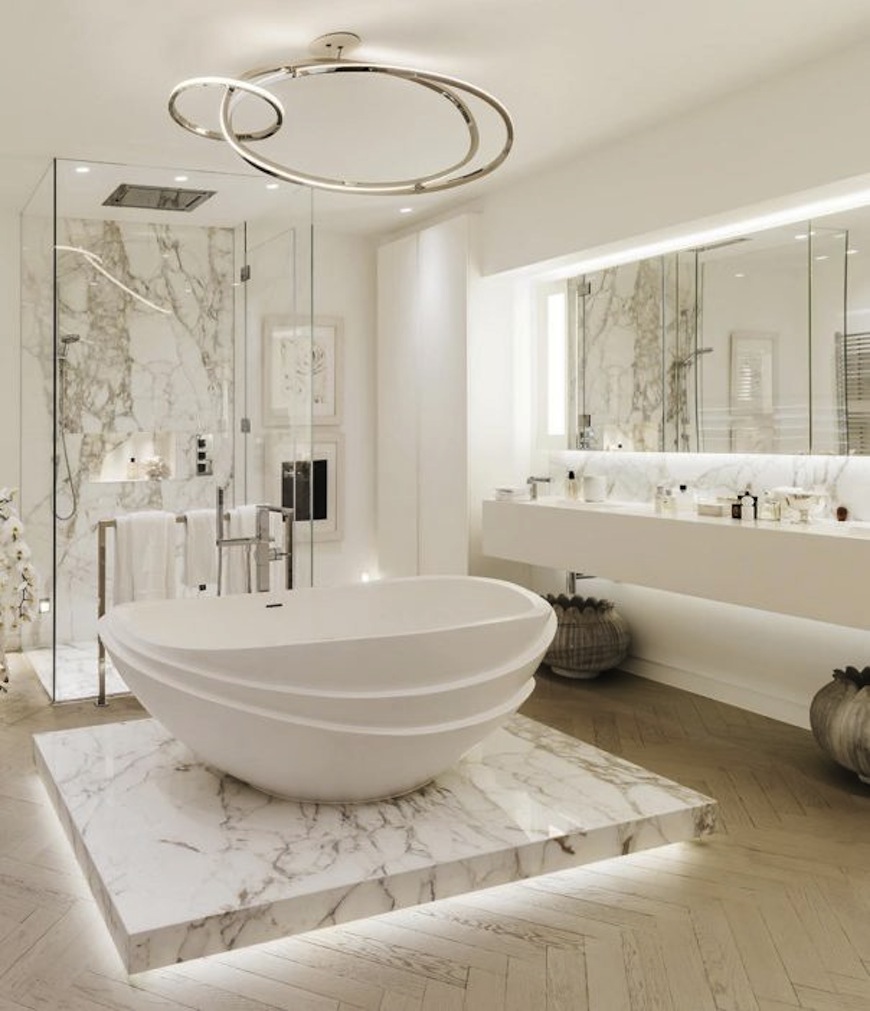 Luxury Dark Bathroom Combined With Wooden Accents
For another concept of luxury bathroom designs, if you want to make your bathroom looks glamor and elegant, choosing a dark color is very compatible. A bathroom design like the following picture below is very proper to choose. With a dark color and wooden accent, this bathroom looks so stunning. Use a wooden accent for the flooring material in this bath to show a little bit modernity impression. The designers make this lavatory look likes a SPA room. They deliberate arrange a luxury dark bathroom here with a beautiful decorative cherry blossom plant to make it awesome.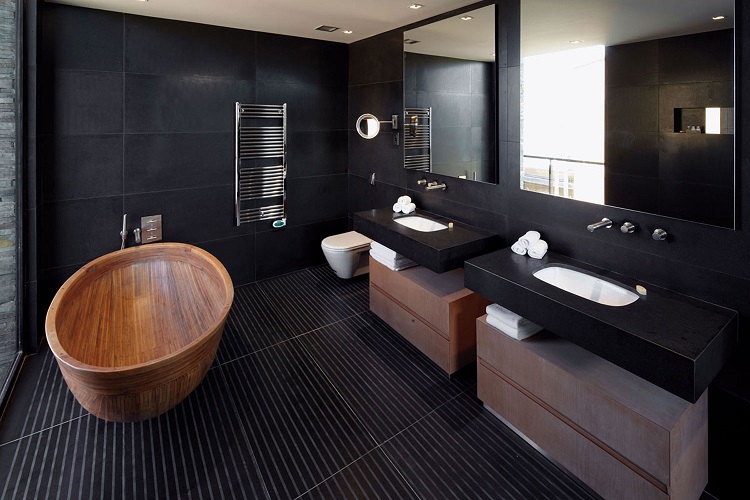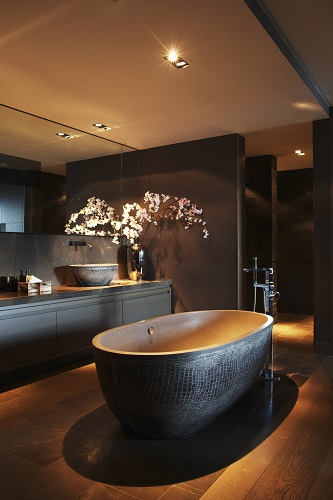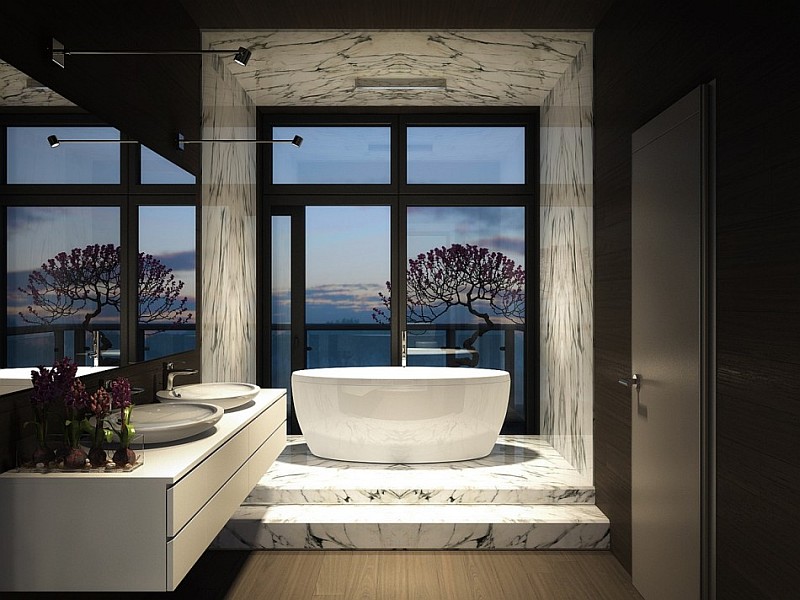 Black and White Luxury Bathroom With Whimsical Features
Besides two concepts of luxury interior bathroom decorating above, if you want to apply between dark and neutral color for your design, it also possible. Like the design here, Maison Valentina has been creating a black and white luxury bathroom special for you. With a monochrome color, your lavatory will show an elegance impression even charming. To make it more stunning, they choose an extraordinary ornament with a whimsical model design. Like the furniture inside, they choose a whimsical model and gold color which very proper to support this concept. Even this room is not full with the decoration, but a quiet simple with unique and gold color design like this is already enough.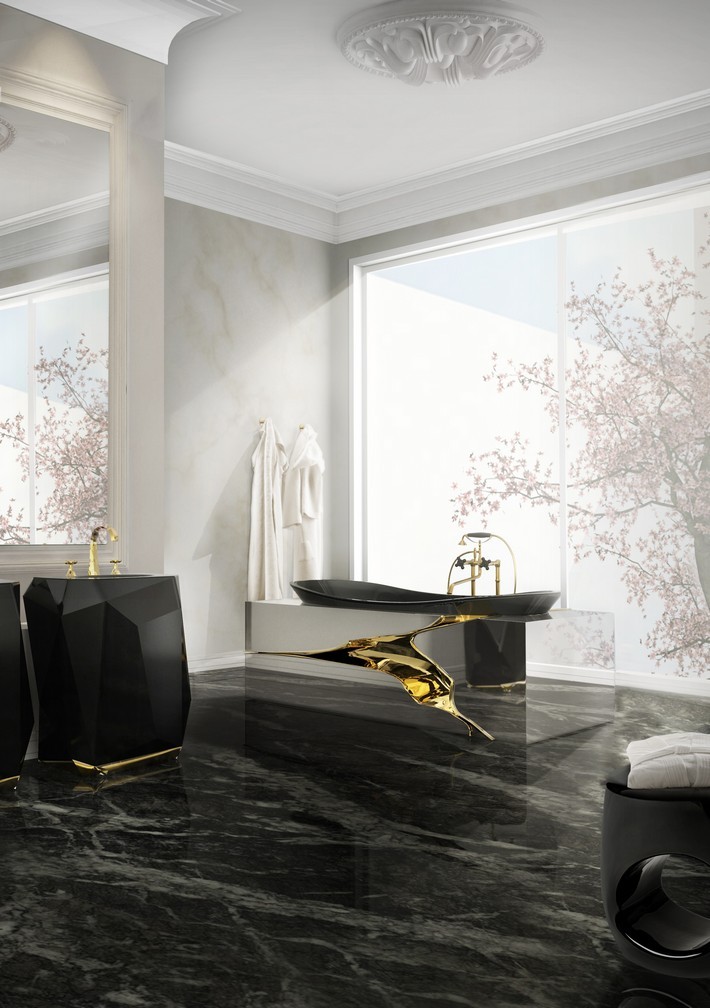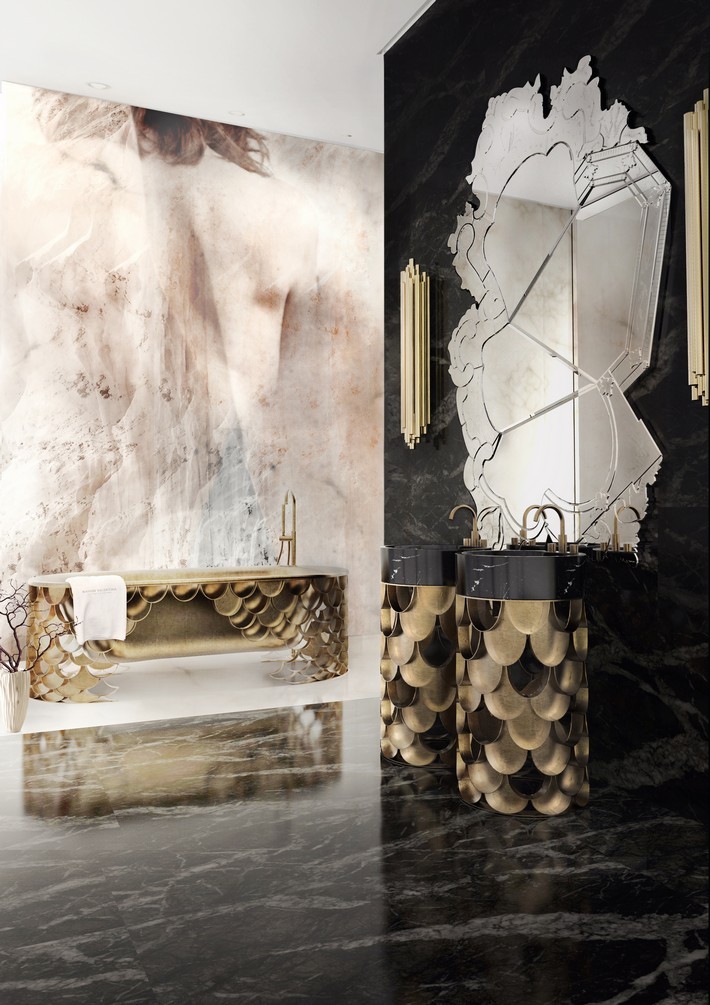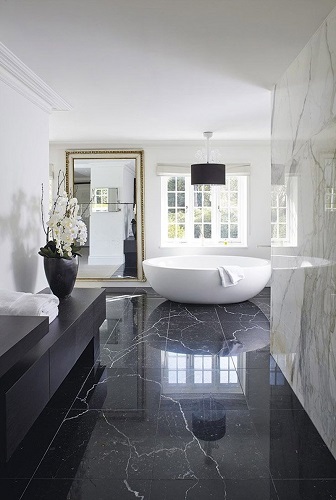 For you who still confuse and do not know to determine a suitable concept design for bathroom, those luxury bathroom designs above is a great idea to choose. Hopefully, if you try applying them at home, your home looks more perfect. Have tried guys!