Roohome.com – This a right choice to apply modern single house design into your home living. Why? Because the design is brilliantly using contemporary interior features which will make a modern elegant single house as well. The designer is smart in designing a single house, therefore you must follow the step and tips certainly. Do not hesitate to follow its design because you will get a lot of inspiration inside of it. Do you want to see the design? Let's check this out!
Modern Single House Design Brilliantly Created Using Contemporary Elegant Interior Features Designed by Fujiki Architectural Design
Fujiki Architectural Design proudly presents a modern single house design. Although you live in the middle of a narrow housing, yet it does not mean you cannot have a big building in it. The designer does not create a large yard outside the house, but Fujiki Architectural Design only creates a dynamic building in order to make your house look modern and minimalist. The exterior of the house is extremely modern because it uses modern furniture as well. You can see from the glass sliding door which used as its entry door or even as a window. You can say that glass is the main material of this modern single house design.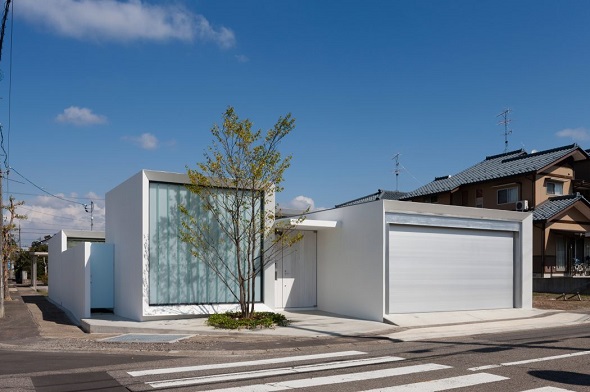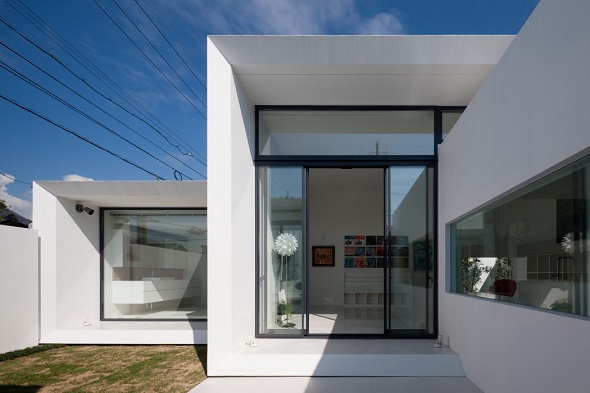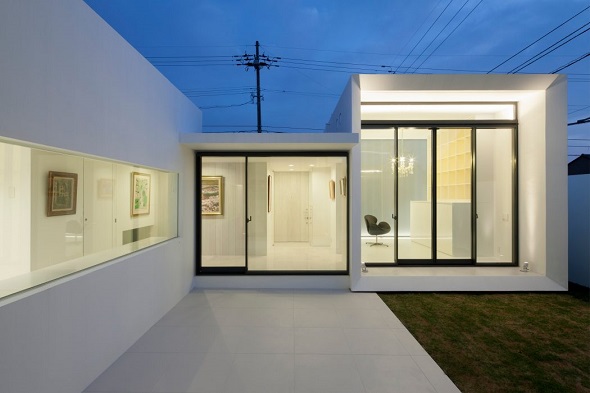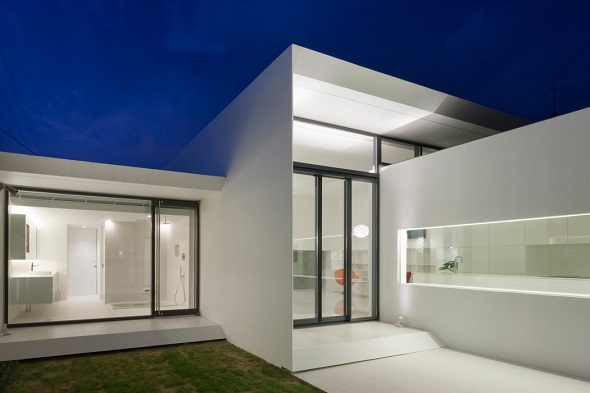 Meanwhile, inside the house, you can see an elegant interior due to its furniture. A clear flooring looks suitable with the white tone wall color. For your information, the aim of this white tone wall color in order to produce a cleaner and wider space inside the house. Moreover, the designer does not place any furniture around the area. The designer only places two modern armchairs along with its rounded coffee table. Near these two chairs, there is a modern bookshelf and uniquely there is another bookshelf which positioned above the another one. You can say that Fujiki Architectural Design really utilizes a contemporary interior home design for this modern single house design.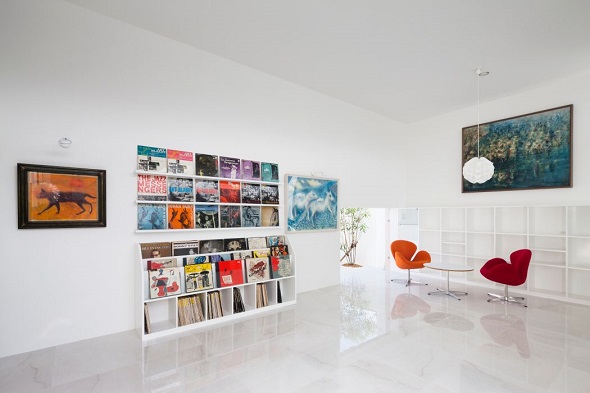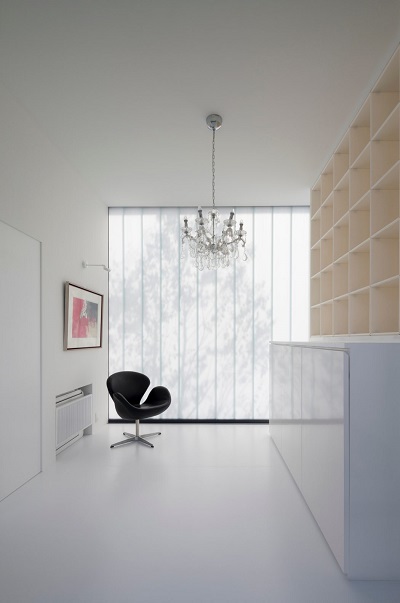 In order not to eat the space up, the designer prefers utilizing a modest space to dividing into another space. It means the designer places the kitchen right opposite the main room in order to minimize the space. Do not worry, the designer will not ruin your main room appearance by positioning kitchen near it. Instead, it can improve the modern look of your house. The interior of this kitchen is casually filled with white tone color. You might think how to place dining table if space is too modest. Well, Fujiki Architectural Design has many ideas in designing a house. Therefore, there is a multifunctional space near the kitchen which is using a long white board near the window. It can be used as a dining table. You can say it is a modern interior for home design.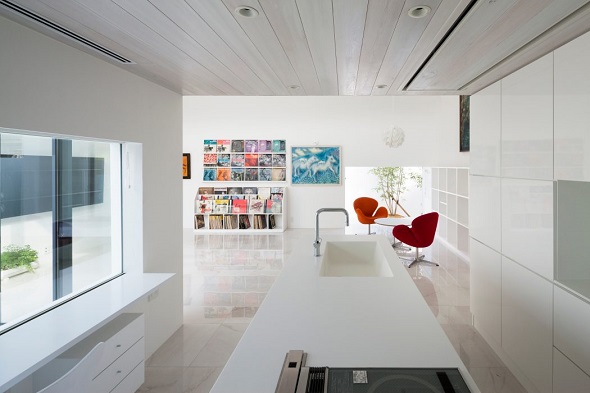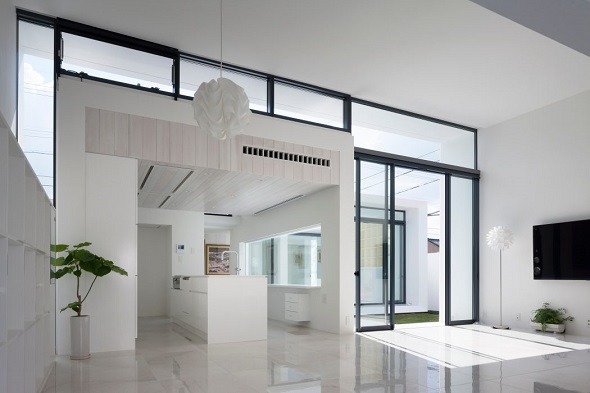 What do you think about this modern single house design which designed by Fujiki Architectural Design? Are you interested? Do not waste your time, just grab your chance to re-decorate your own house. If you want to see other single house design ideas and tips, just visit and check here. Have a nice day!