Roohome.com – Do you like a simple or classic design? A traditional design is a right answer for those designs. This is a suitable concept to apply for any design in your home. For example like the traditional dining room designs here, Peter Marino creating this idea special for you. This kind of decoration idea is very appropriate to improving your home design. With a modern and classic feature, the designer using them to make this eating room looks charming. If you are curious and confuse to find the best dining for your home, let's see and check the traditional dining room decorating ideas here! Who knows you might get a lot of inspiration to renovate it.
Modern Traditional Dining Room Decor With a Beautiful Furniture and Chandelier
To make your traditional dining room decorating ideas did not look monotonous, you should add a suitable decoration inside. Like a great interior that offered from the designer, a modern traditional dining room decor here is suitable to apply. Beautiful furniture and chic chandelier here will support your concept design. The furniture that applies as well inside will bring out a good outlook for this dining. A chandelier here also lighting up a dining table perfectly. Then, to bring out a good artistic in this eating place, you will enjoy the beautiful scenery outside while you eating. To strengthen the traditional design here, he used a wooden plank as the combination decor inside.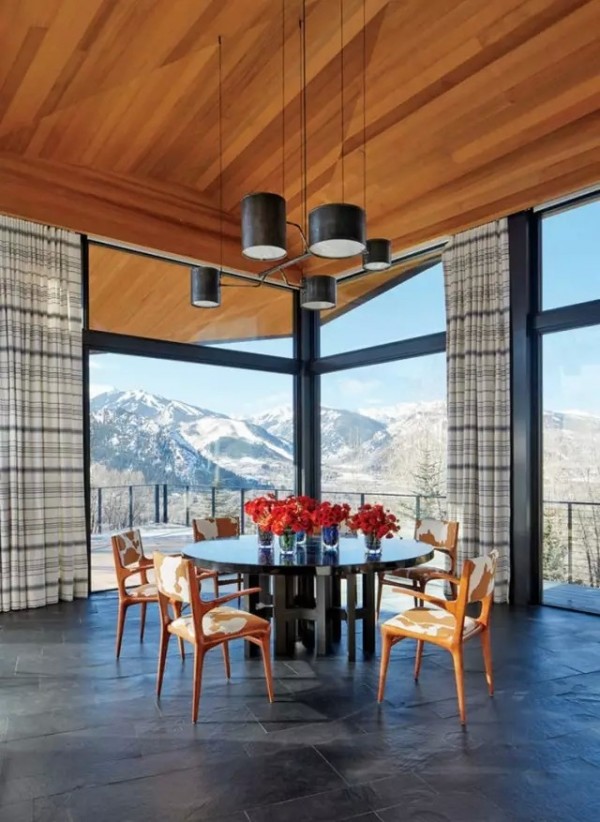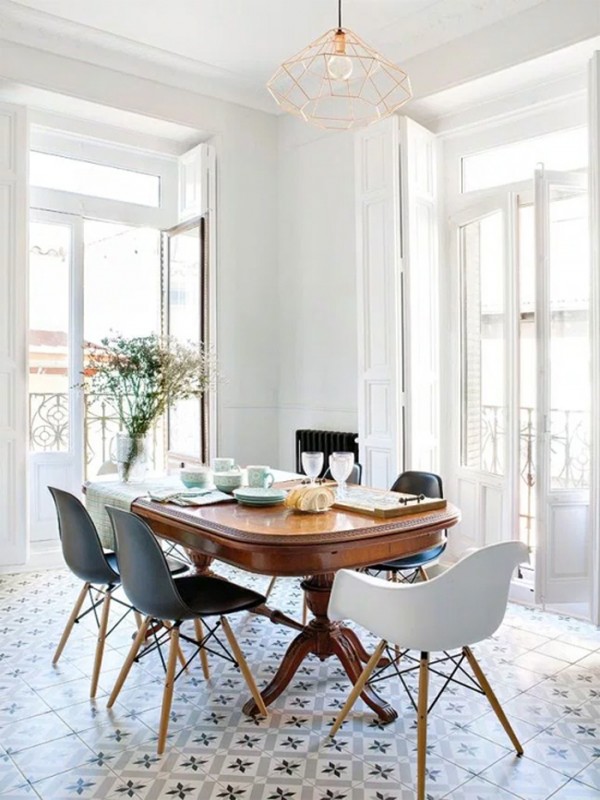 Traditional Wooden Dining Room Combine With a Classic Interior
Besides you can combine with a modern design, you also may apply a simple and old design to this concept. Make your traditional dining room designs looks better by combining with a suitable design also. A classic interior is a great idea to combine with the design below. Using a wooden accent to match with this concept design. It will create and build a traditional outlook which shows inside. That is why the designer offers you a traditional wooden dining room. Besides the design looks classic, it also shows a vintage impression to your design. To present a traditional dining concept, adjust a classic furniture and ornament for completing this eating place.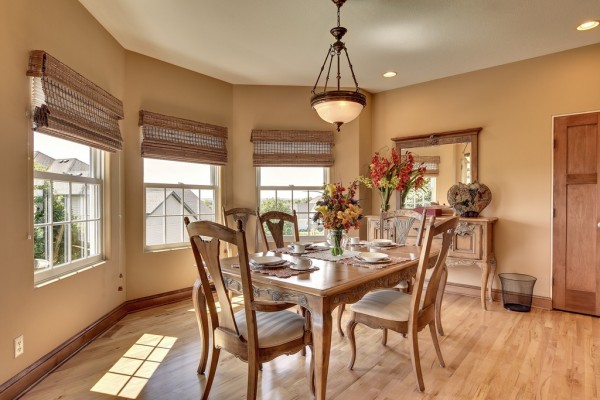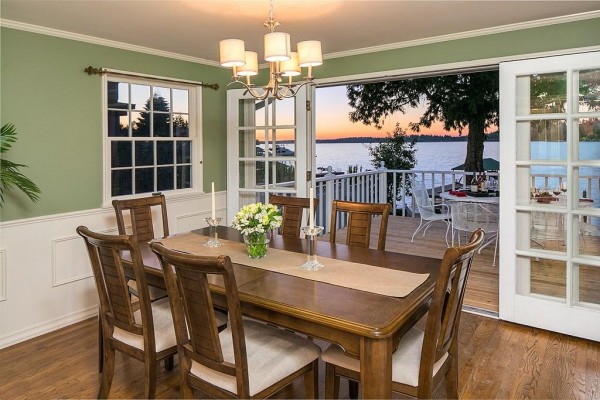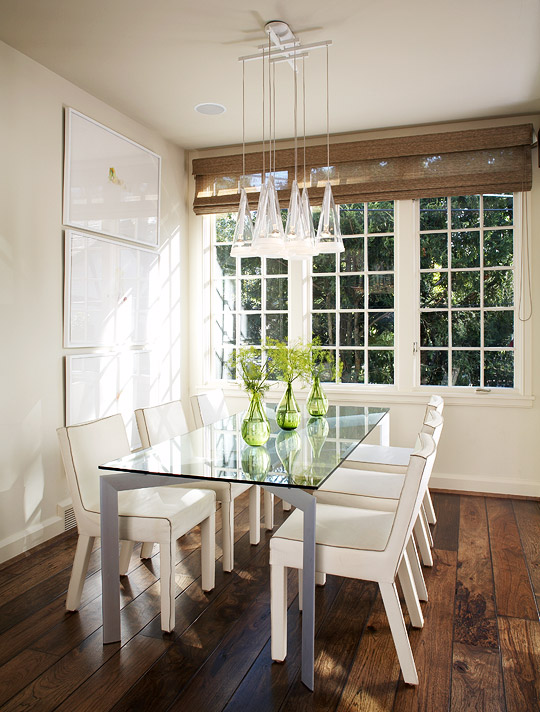 Extraordinary Traditional Dining Room Decor With Modern Feature Designs
The last of traditional dining room decorating ideas here, you may combine with a contemporary design also. To make your ordinary design becomes more extraordinary and fantastic, combine it with modern feature designs. By using those ornaments, it will not be missing the concept design which shows inside. If you want to make your dining room looks traditional but still showing a modernity impression, this is a great idea to follow! An extraordinary traditional dining room decor here is appropriate for you to apply. Put a majestic lighting to make this eating place awesome.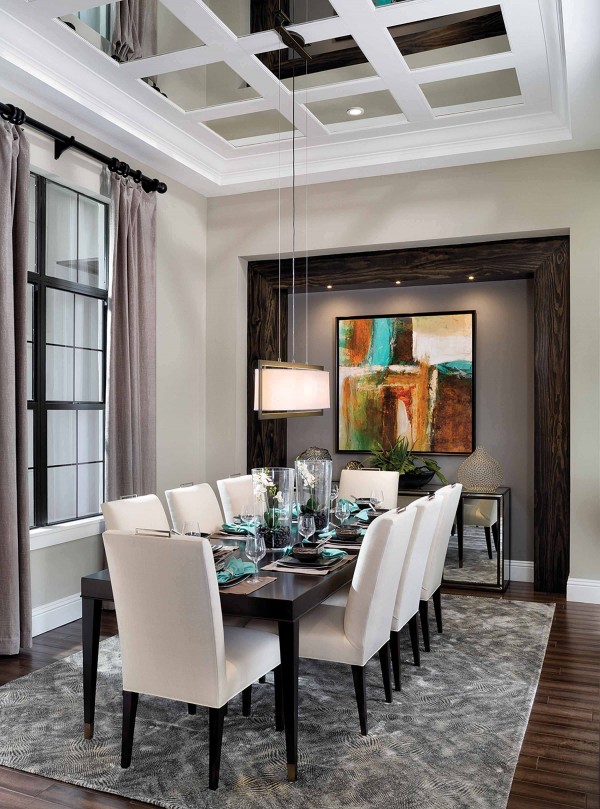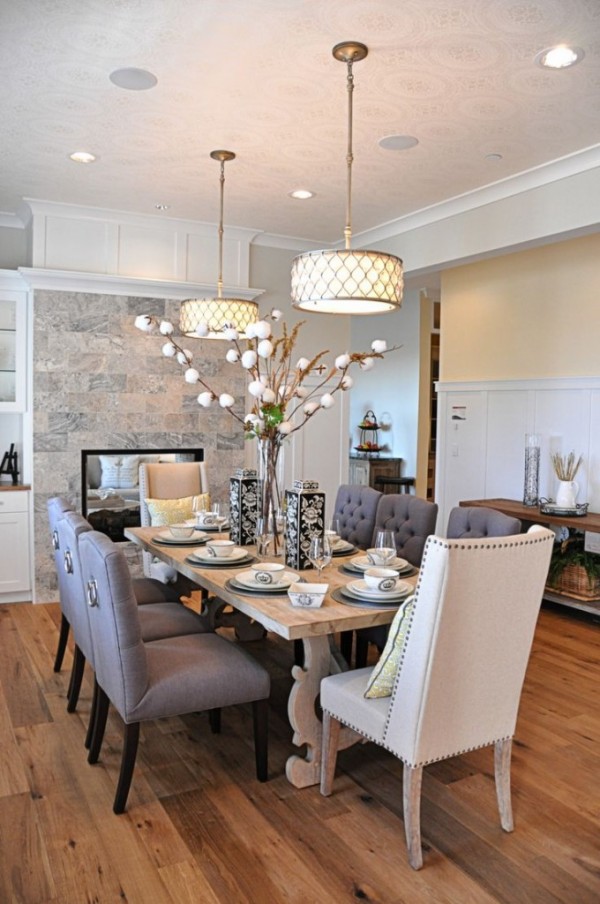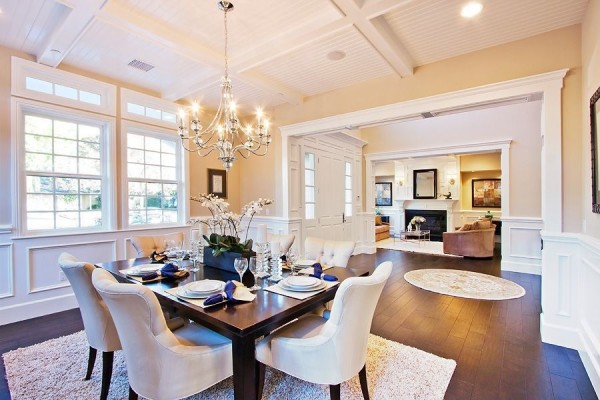 So, do you interested in the traditional dining room designs above? If you want to make your dining looks classic but still look modern, try applying this concept right now! Follow the concept design, it also suitable to choose other best dining room designs here. Good luck 🙂