Roohome.com – Having a limited space in an apartment does not make you feel confused to determine what kind of concept to be applied. You still can make your flat looks sleek and gorgeous. Like the concept that the designer offered here, 3 types of sleek studio apartment design below is a good reference for you. To create an illusion of more space and privacy, choose a suitable interior wall inside. Glass walled bedrooms become one of the solutions to separate your living, bedroom, and other interiors. Two designers here are creative and smart to arrange the whole part of this studio apartment decorating ideas.
Minimalist Style for Apartment Decor Brimming Cozy Nuance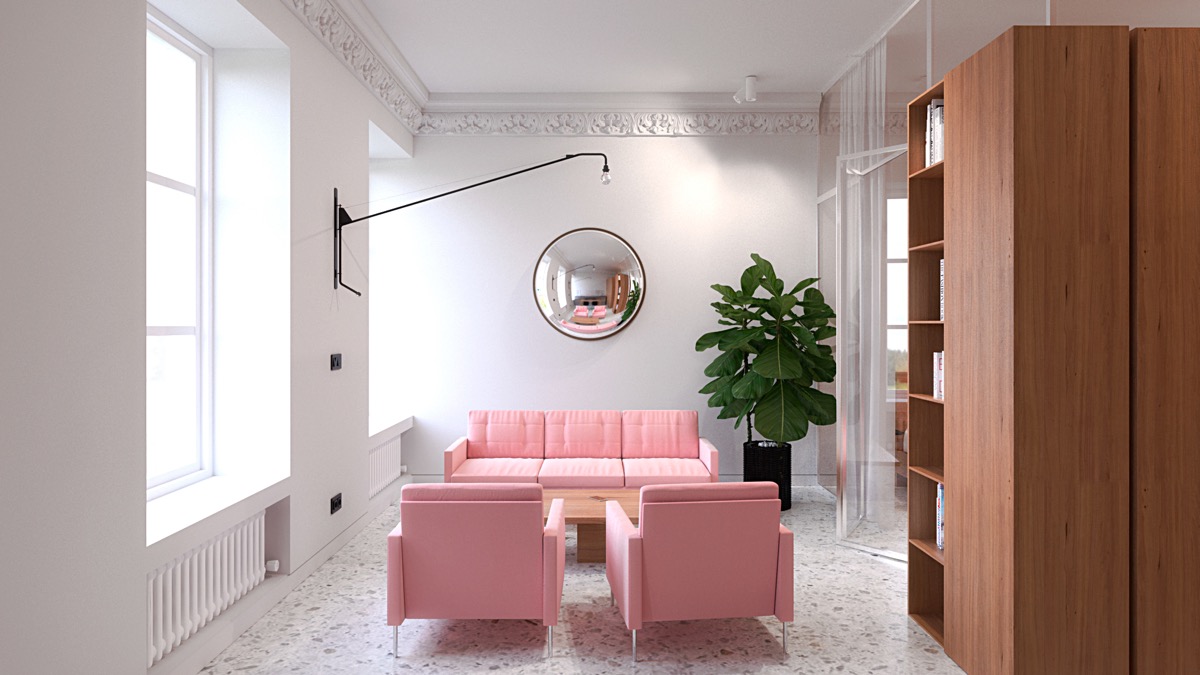 A colorful nuance is present to this living room, even this apartment has a small space, a good arrangement like this will make this room looks sleek.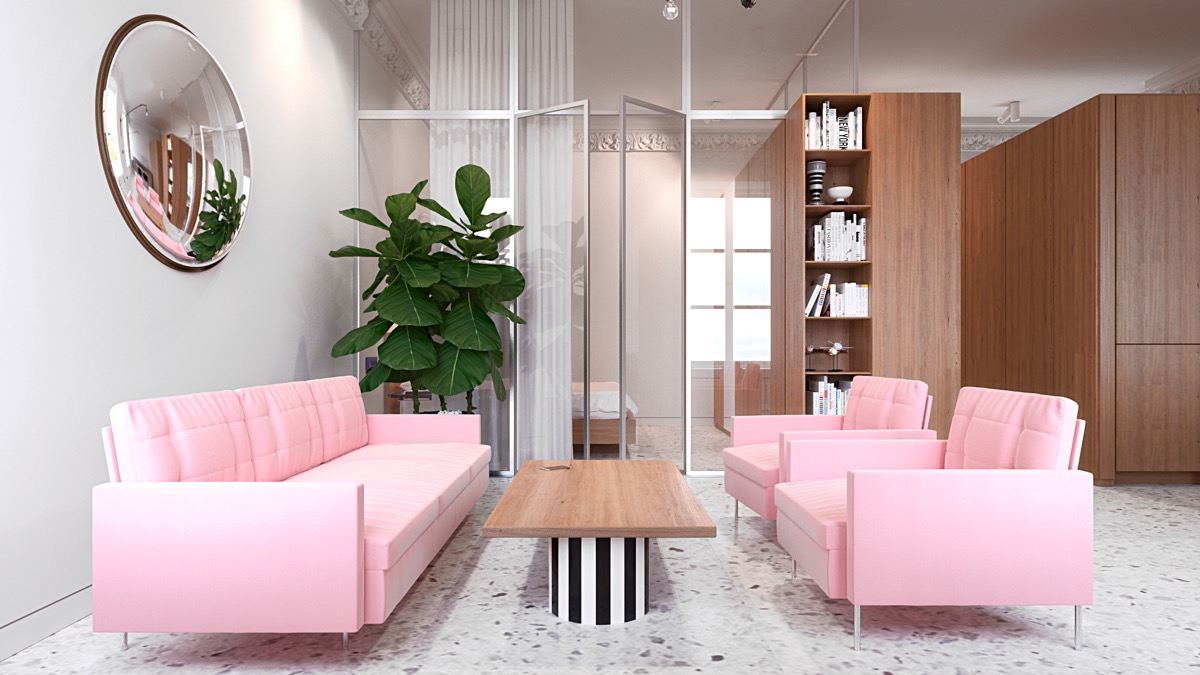 White and pink color nuance were applied to this living space. By using a glass-walled door for separate your living and bedroom, this also provides a bit modernity to your design. Large leaf fig on the corner side bring out a fresh impression surrounds the space. A funky coffee table with a black and white design was matched to this concept.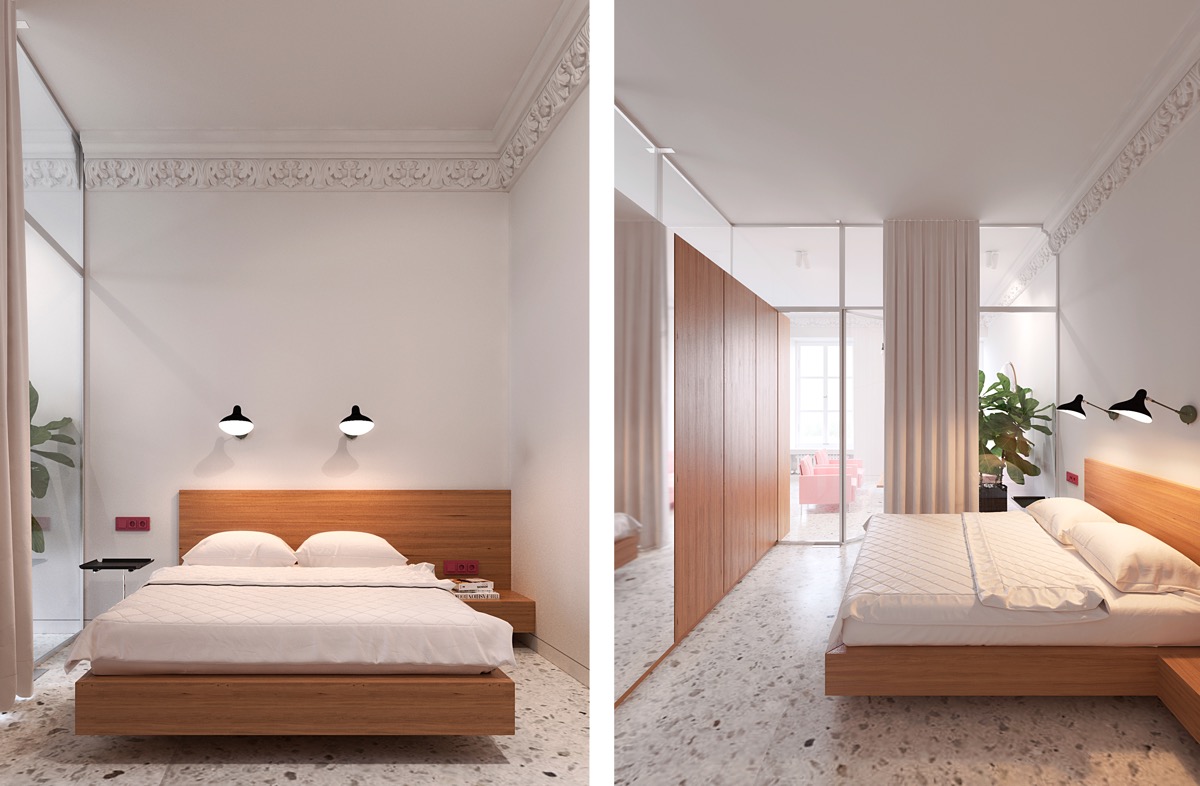 Minimalist bedroom with glass walled door looks perfect to be applied. Brown wooden bed and storage can support the minimalist style design to this room. Simple wall pattern design with
Simple Modern Studio Apartment with Monochrome Theme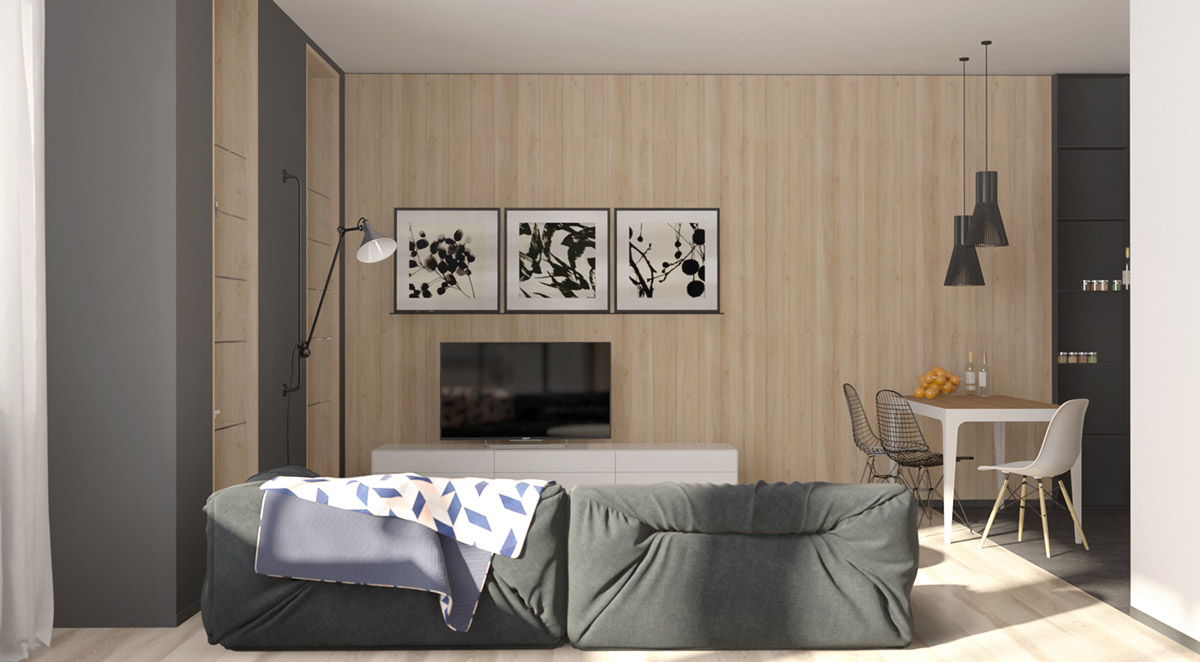 A black and white color scheme is compatible to support this sleek studio apartment design. A wooden material that applies to the wall, beautiful pendant lights and artwork inside adding an aesthetic value to this room.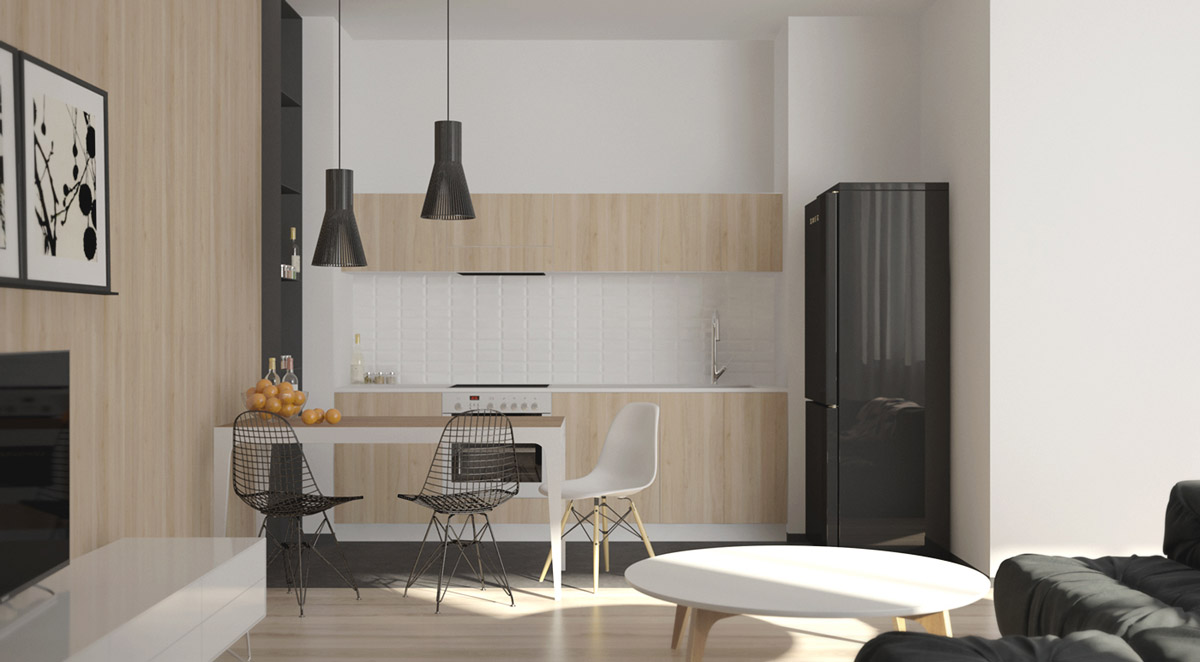 Wooden accent and brick tile backsplash design become the main decor for this interior. A monochrome theme around makes your dining here looks stylish.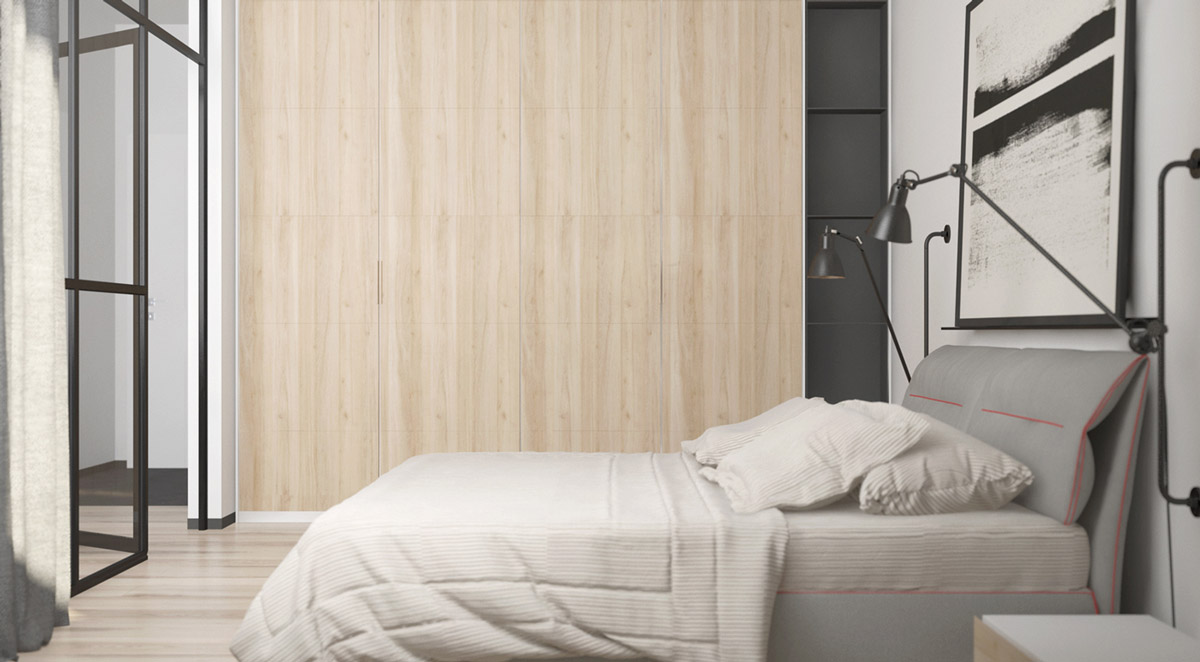 Wooden wall and glass walled bedroom are perfect to beautify a part of this studio apartment decorating ideas here. A gray bed is suitable for completing the room.
Modern Minimalist Apartment with Soft and Pastel Color Scheme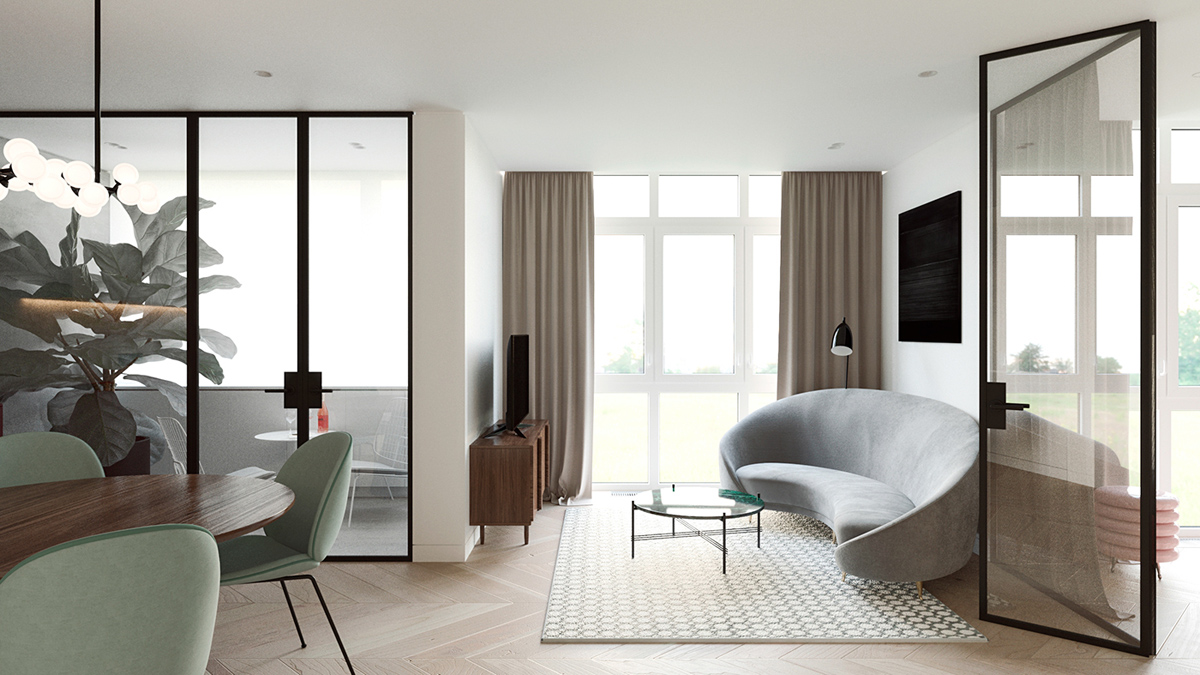 Modern minimalist living room with a half-round sofa, small glass table, and simple pattern rug looks stylish for this space.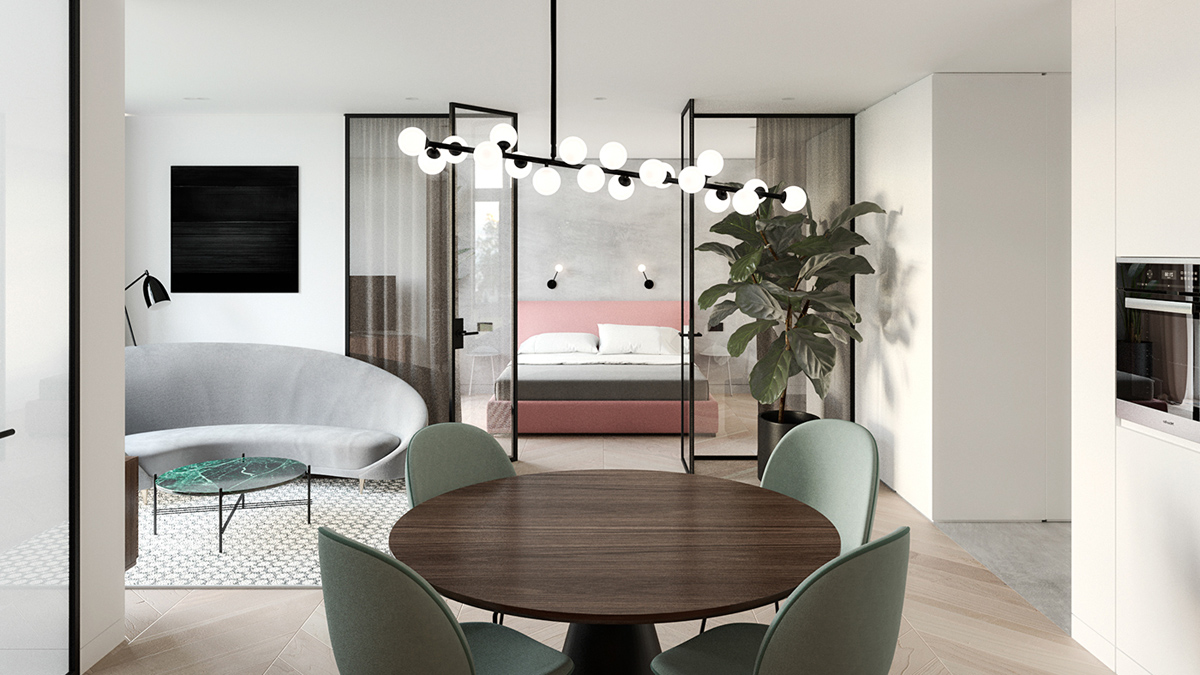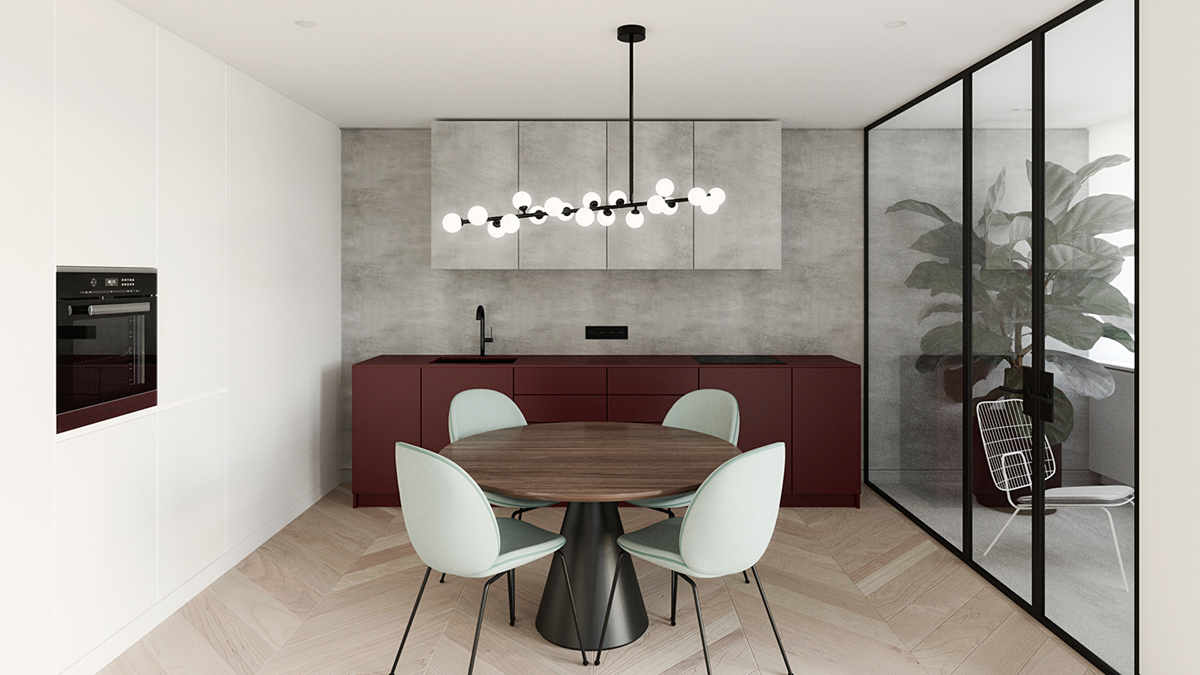 A mint color chair and unique bulb lighting will beautify your dining and kitchen design. A burgundy storage and cabinet are suitable to put in this interior.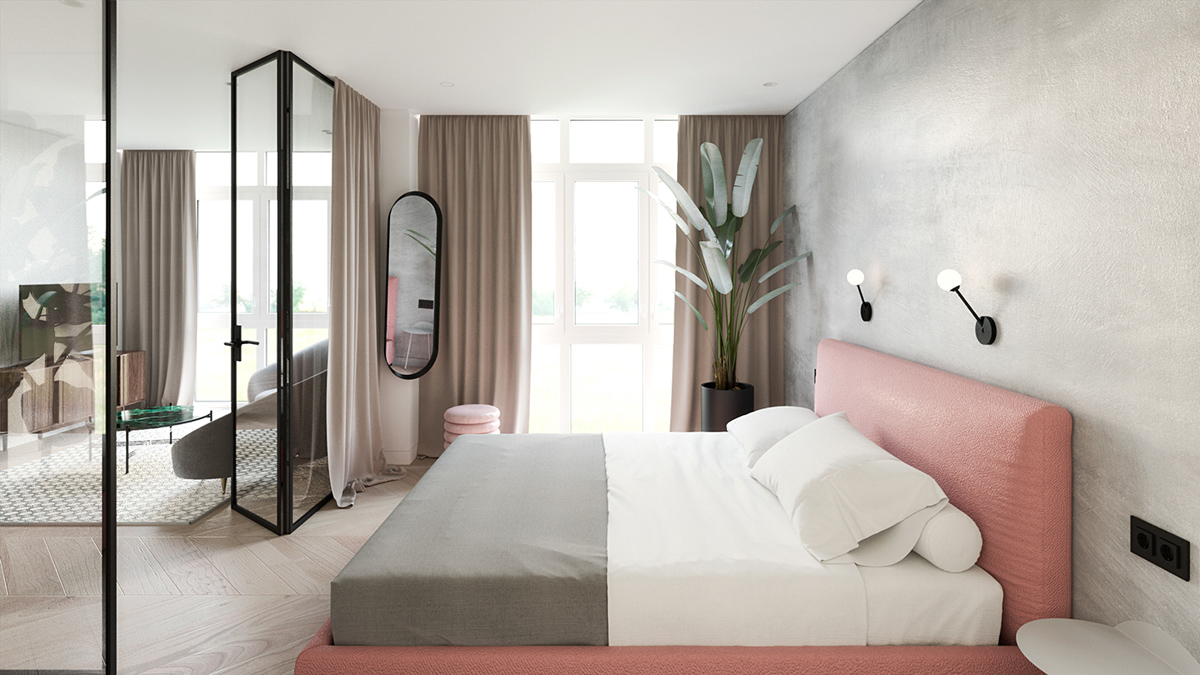 A glass-walled bedroom complete with beige color curtain and a pink bed is matching to this room. A decorative plant on the corner brings out a fresh impression.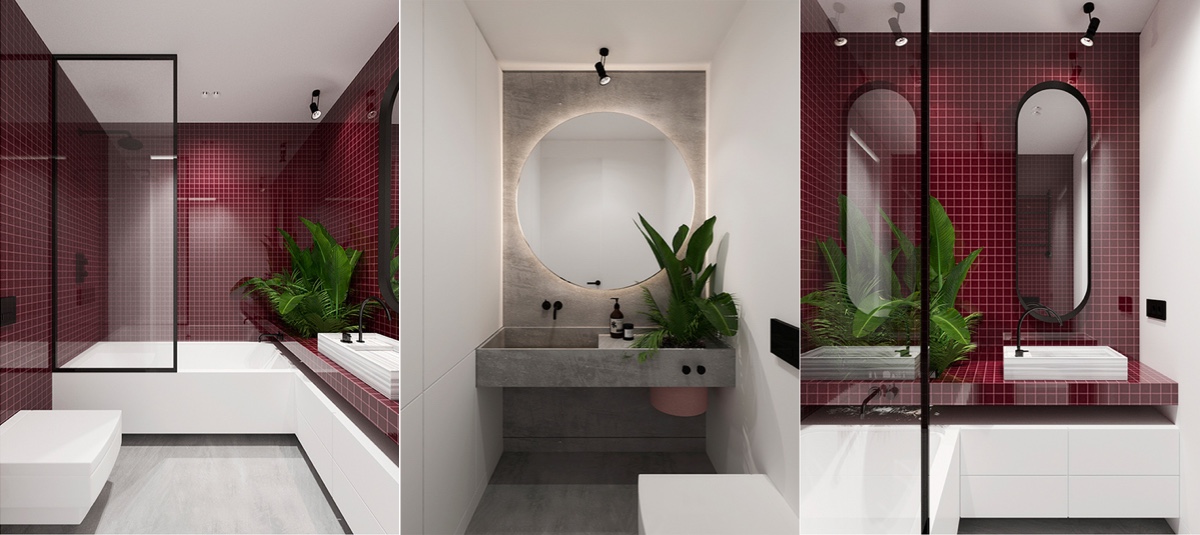 A circular mirror and luscious burgundy tiles make this bathroom really stunning. So, which is sleek studio apartment design that you prefer to be applied?