Roohome.com – Make your apartment looks fashionable even it has a small space. Modern color scheme and natural wood elements are the important part that the designer used to renovate this flat. Do you want to know how the modern apartment concept here look likes? Here the details of the design that you can follow. Surely you will get stunning while seeing this modern style for apartment design.
Small Modern Living Room with Modern Color Scheme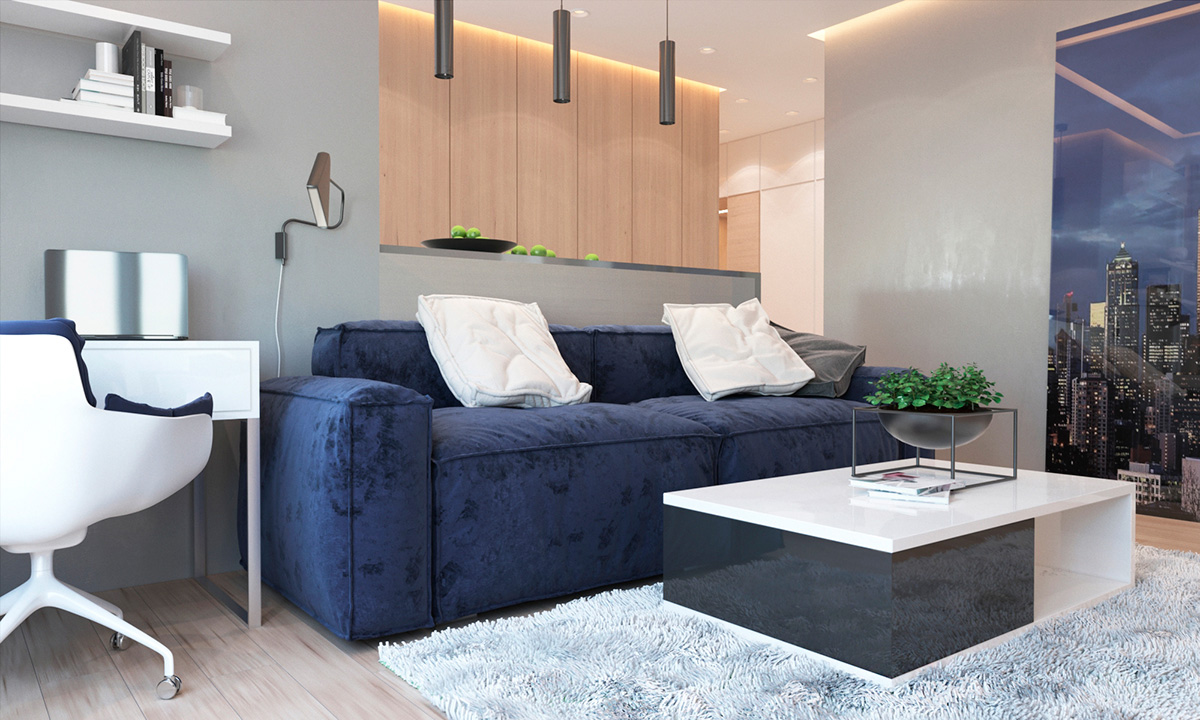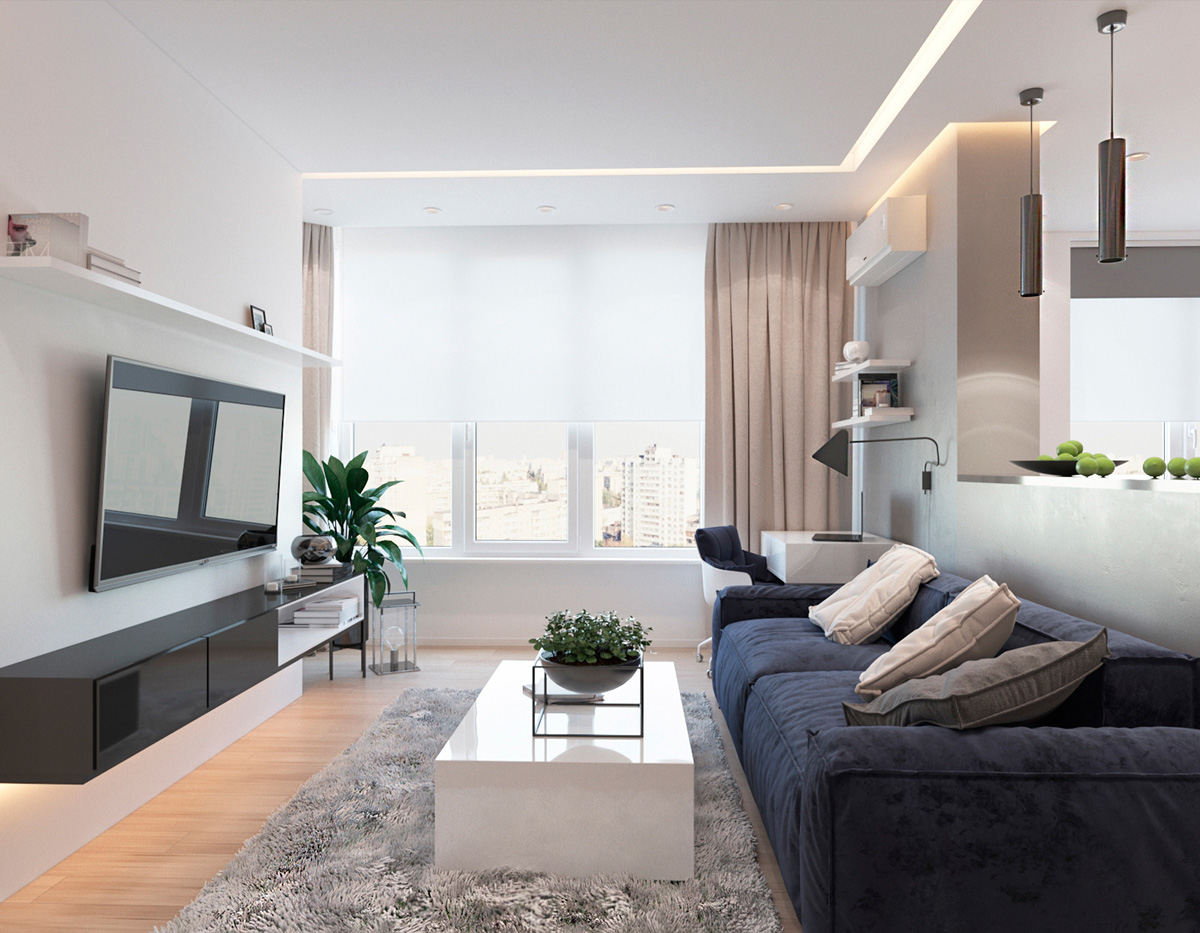 The use of accessories like unique plant stands, wooden flooring, a white ceramics table in a small modern living space here can be very effective.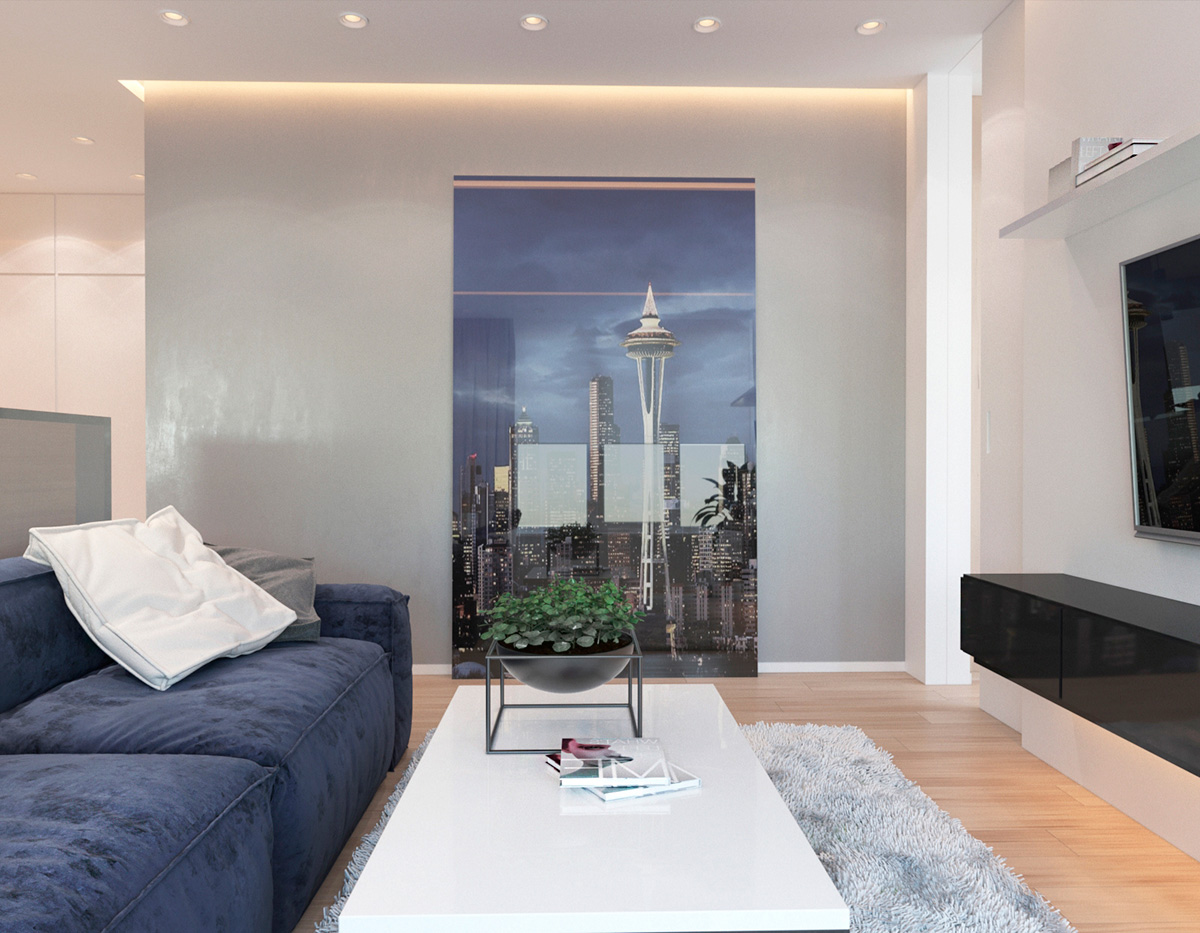 Use a soft blue velvet sofa and rug are suitable to put as home decoration also furniture inside. An artwork picture on a gray wall like this will support and bring out an aesthetic value to this modern style for apartment design, especially for the living room. Black storage is compatible for the multi-function shelve which you can put your stuff also.
Modern Dining and Kitchen with Natural Wood Element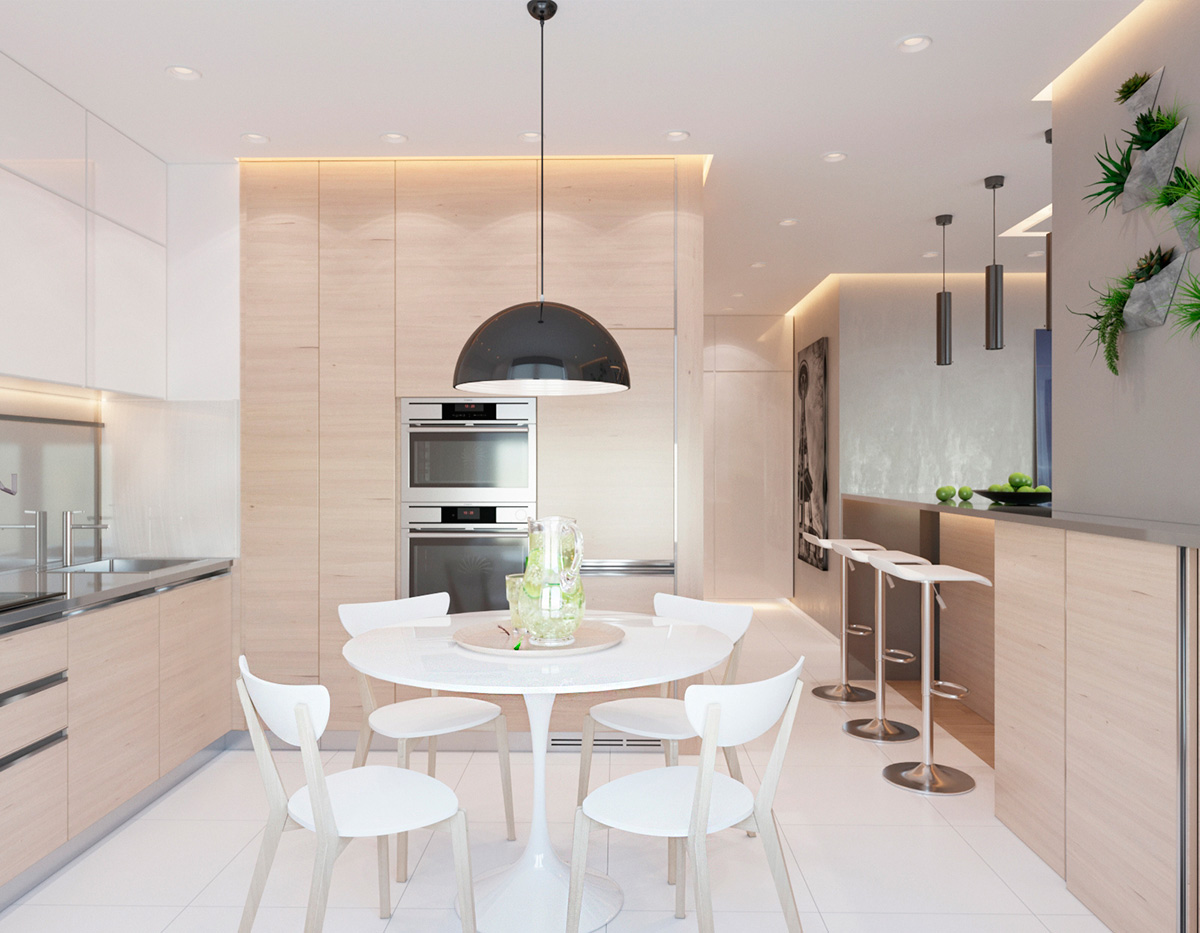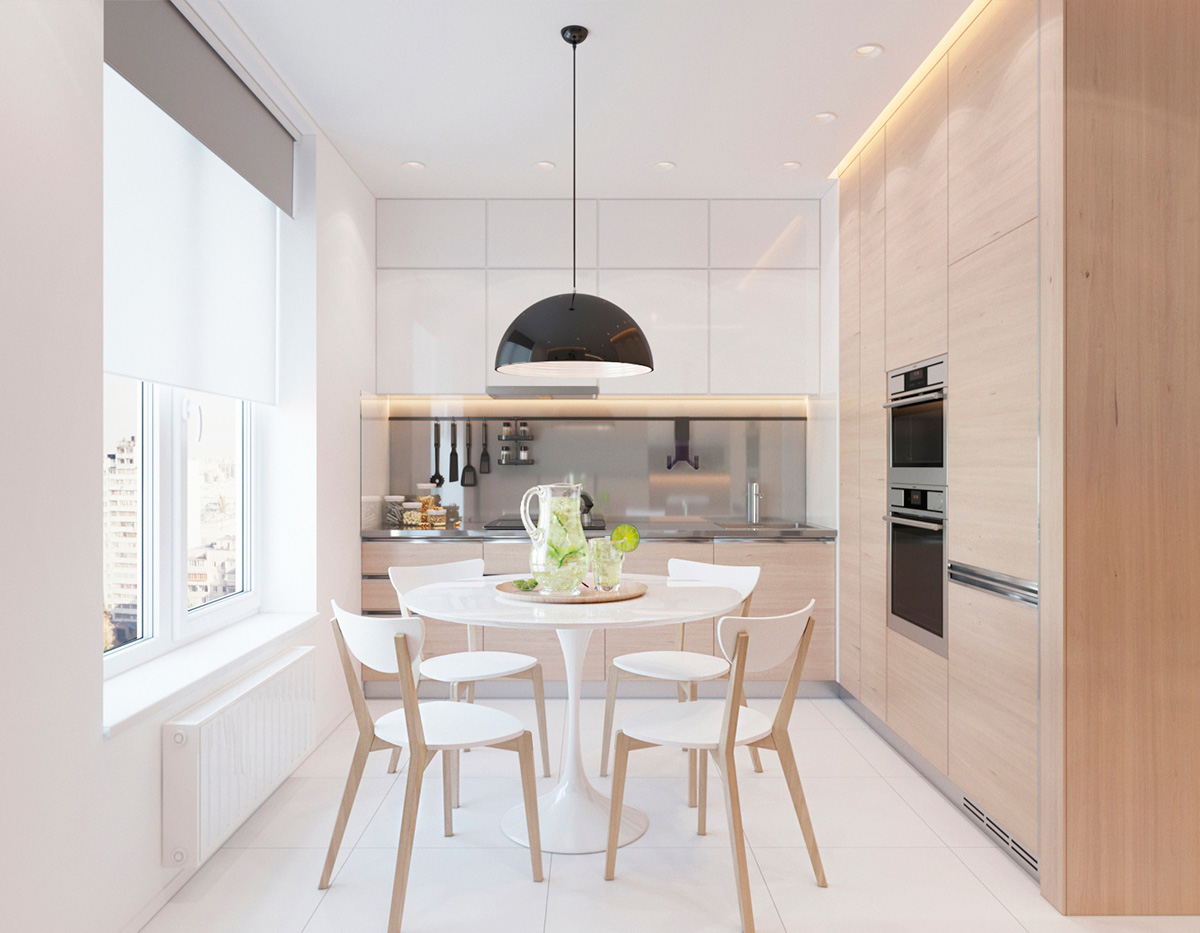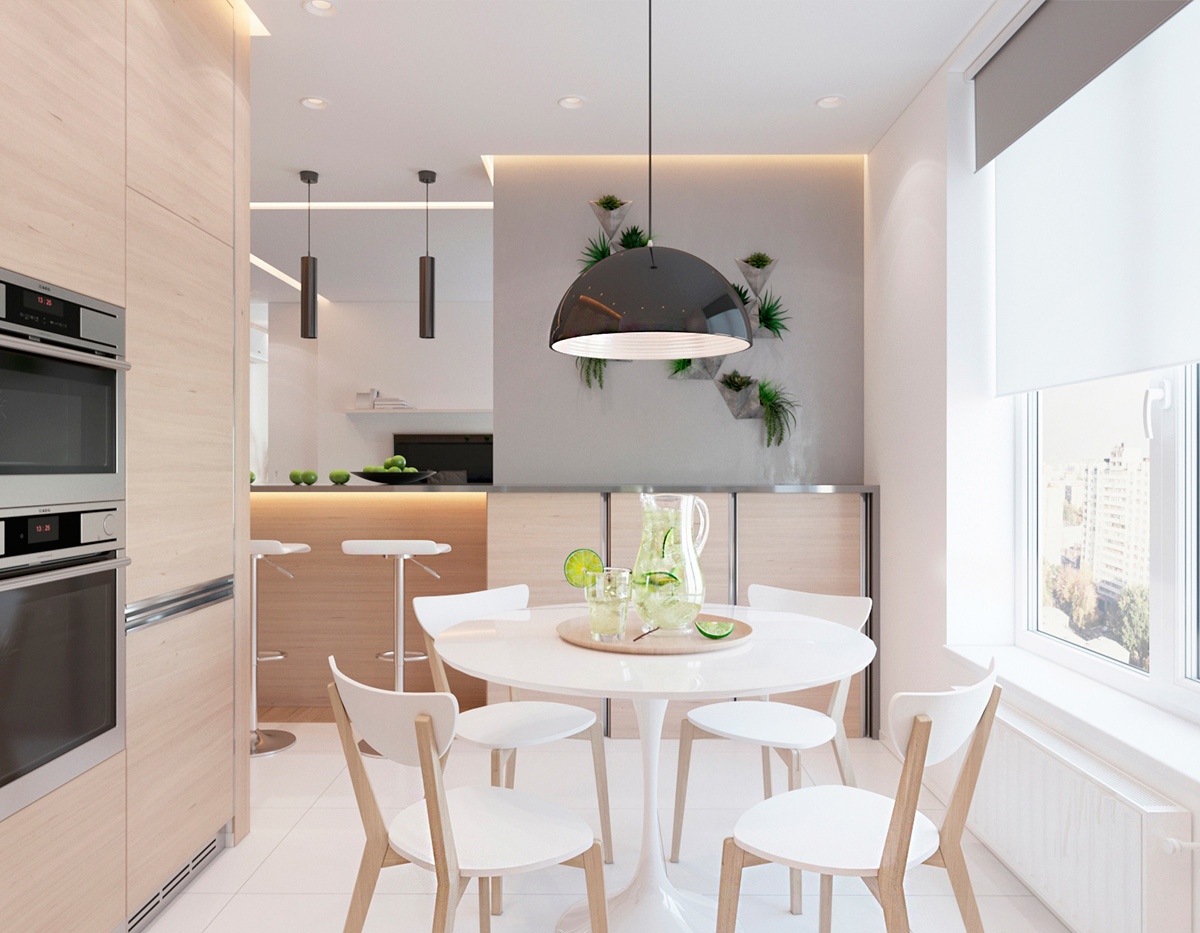 Move to the kitchen set design, the designer still applying a modern style which perfect to this space. A white kitchen and dining room concept with suspended plants and sleek, modern furniture is a beautiful place to having your meals. Natural wood walls and cabinetry are a timeless choice for the open kitchen area. Natural plants and unique pendant lights will beautify this space perfectly. This interior can support your modern apartment concept design.
Modern Bedroom Design with White and Wooden Decor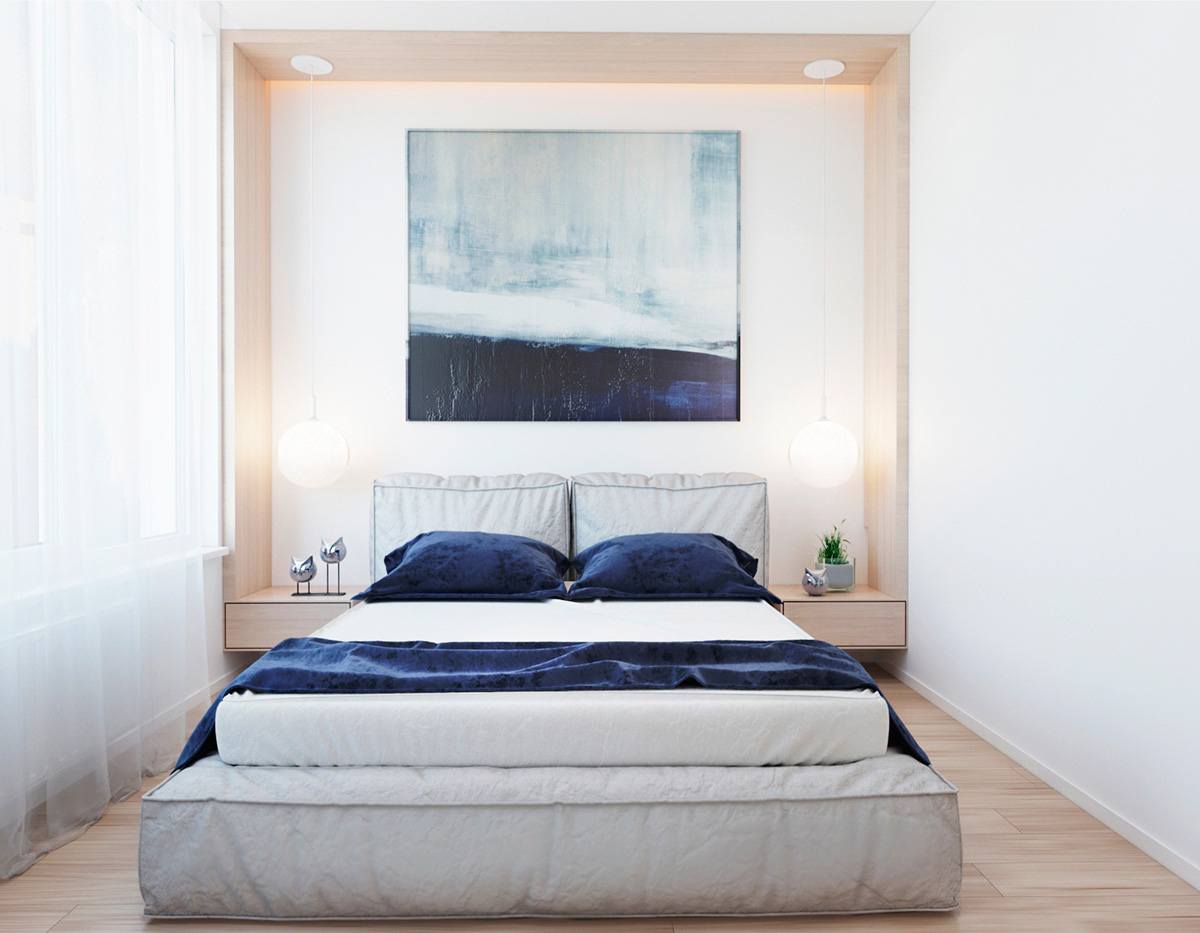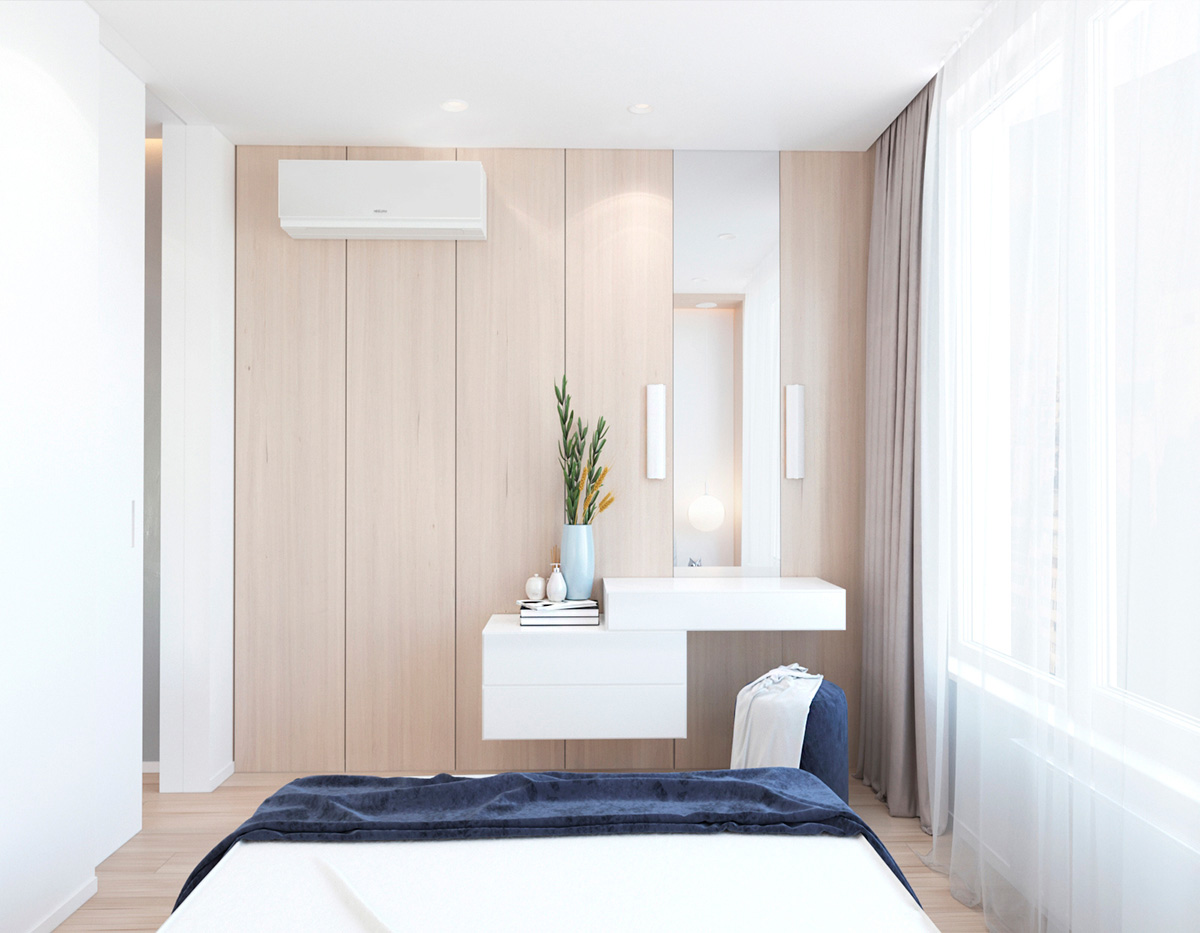 The blue tones also apply in the bedroom with a plush gray bed with blue bedding like this instantly reminiscent us of the ocean. A wooden element as the wall accent is not defeated to make an attractive look. Combine with a white color, this room looks more cozy and neat.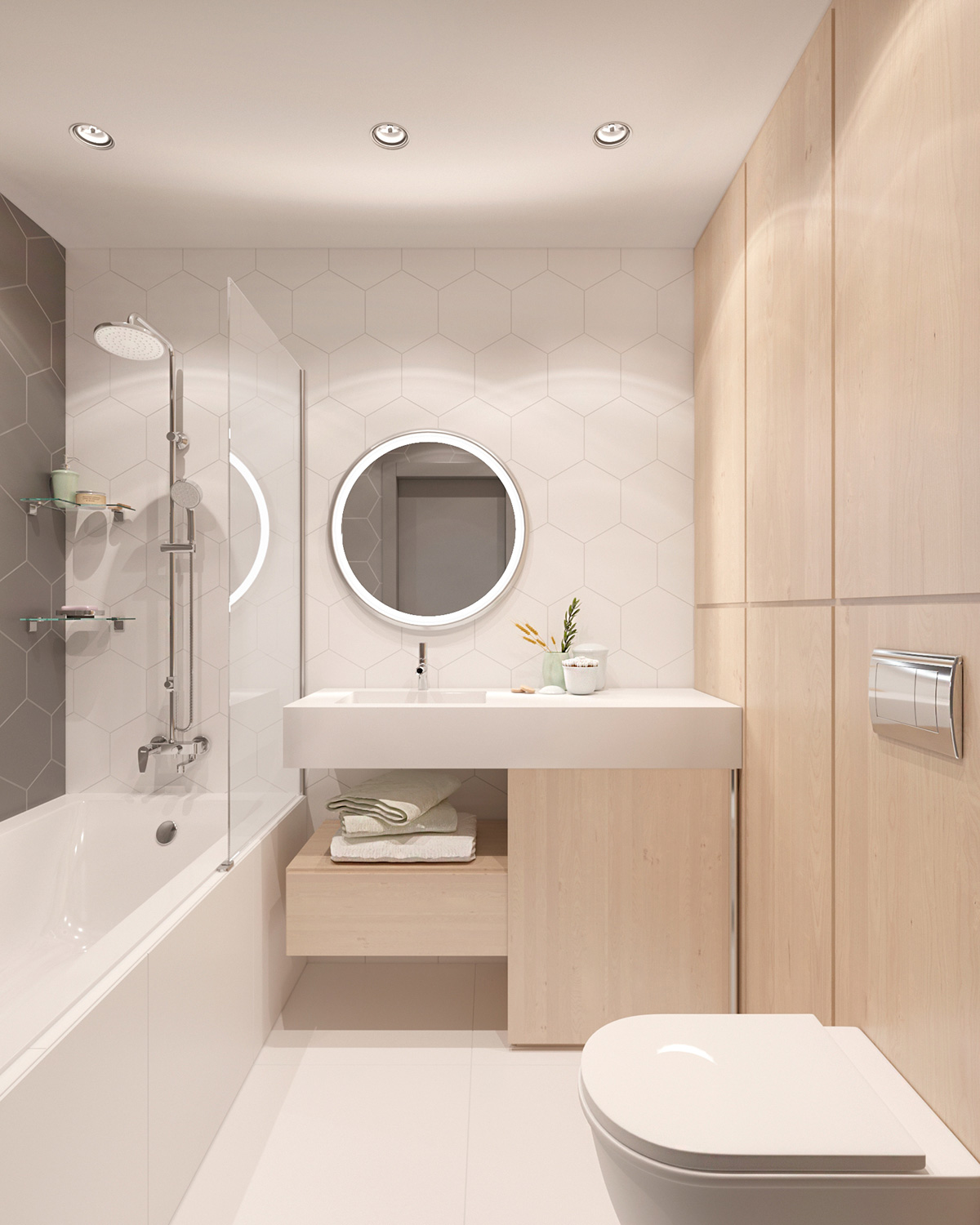 A white color combine to the natural wooden element here is matching and make more stunning.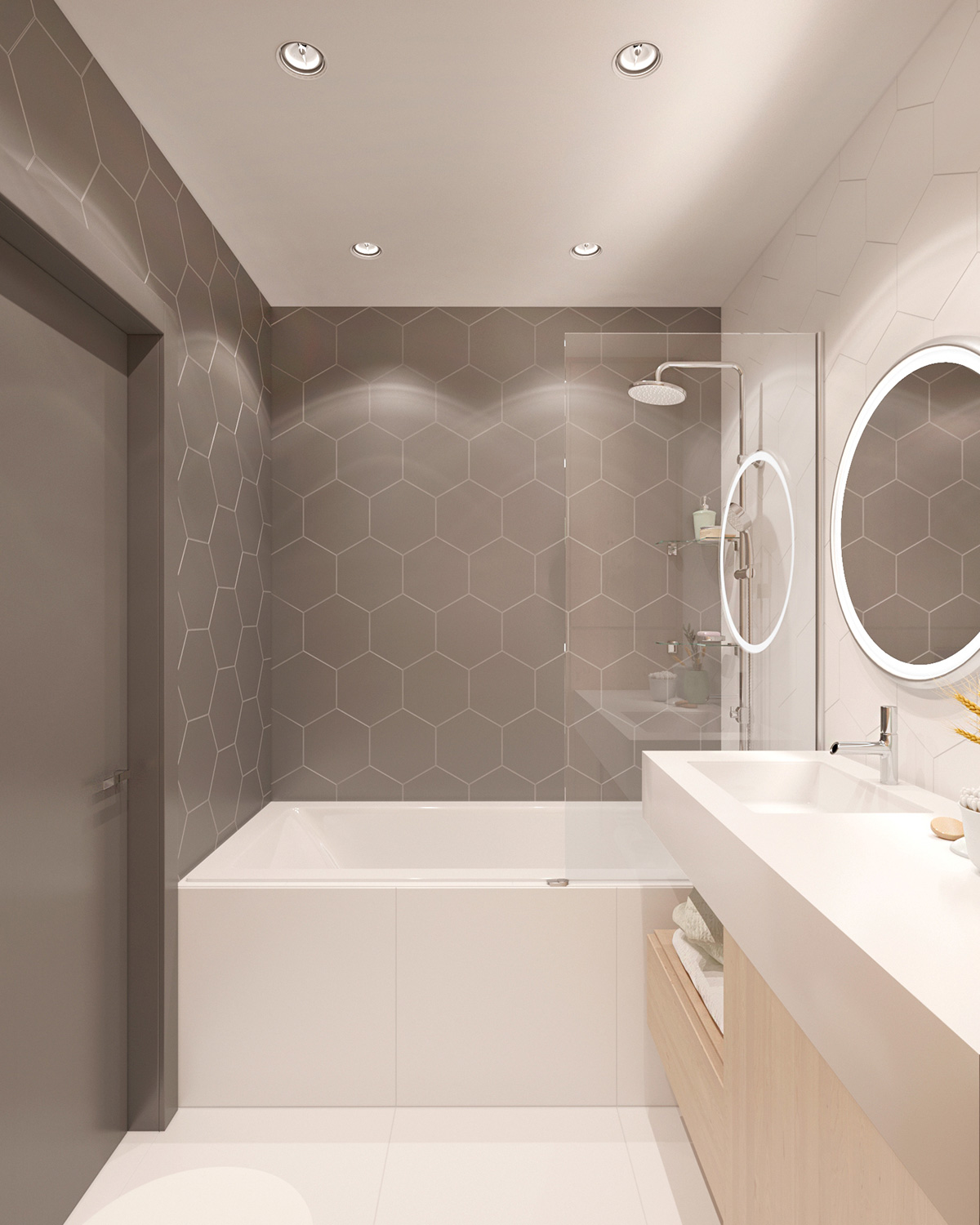 Wood paneling and a glass shower wall finish this simple and modern bathroom design. A gray wall accent with a hexagonal pattern design will support the modern style for apartment design here, especially for this bathroom.
What do you think about modern apartment concept design here? If you want to see other modern design, let's check here!