Roohome.com – Industrial style becomes the popular design at this time. This concept design is leaning for bachelors who live alone. Therefore, modern bachelor apartment design ideas like the following picture below are great to be applied. Between modern and industrial decor, your apartment looks trendy and stylistic. Exposed brick, wooden, and concrete material design for the part of decoration inside. Contemporary bachelor apartment concept like this is suitable to apply for bachelor's apartment.
Modern Industrial Dark Concrete Apartment for Bachelor with Pendant Lights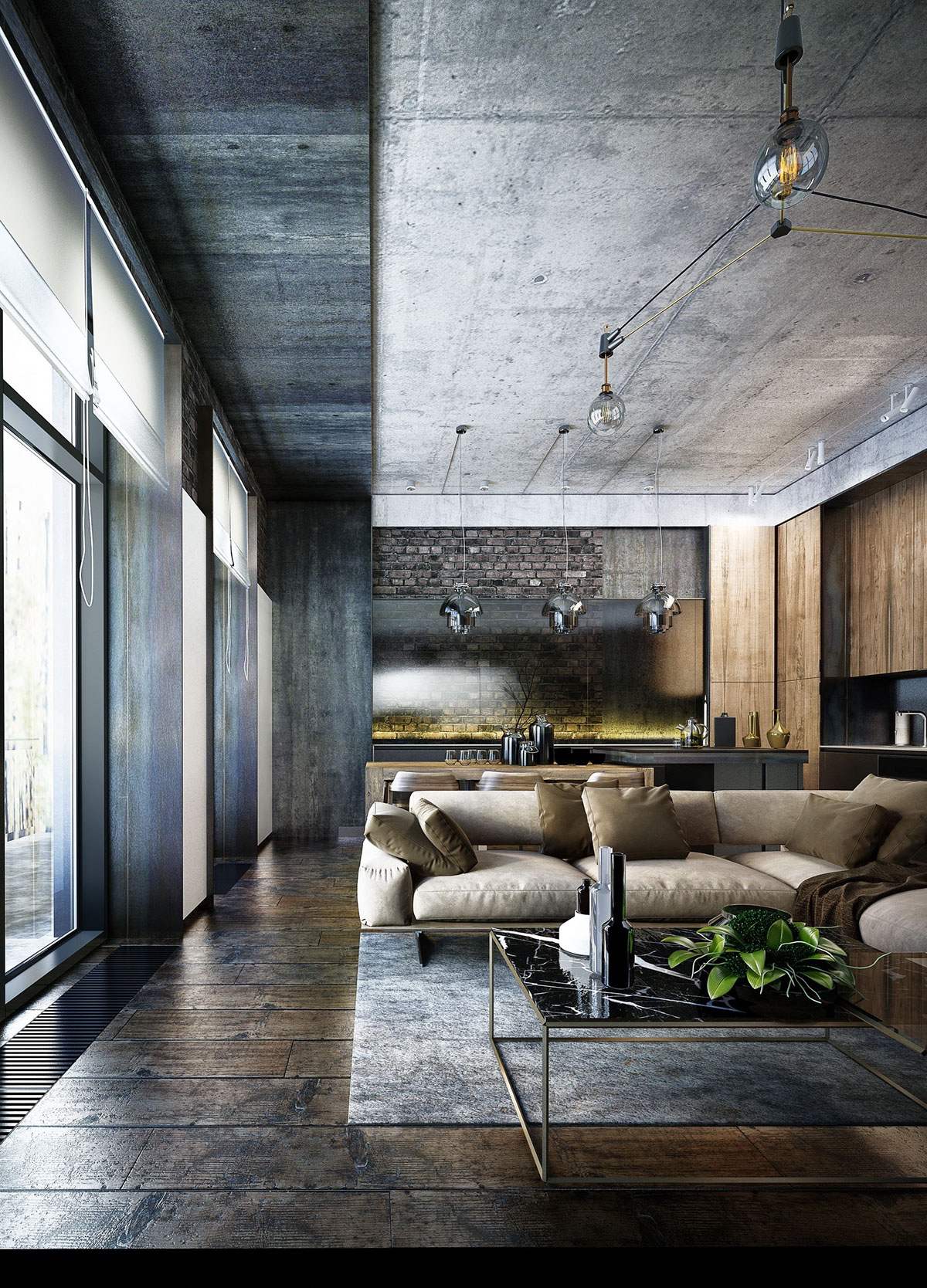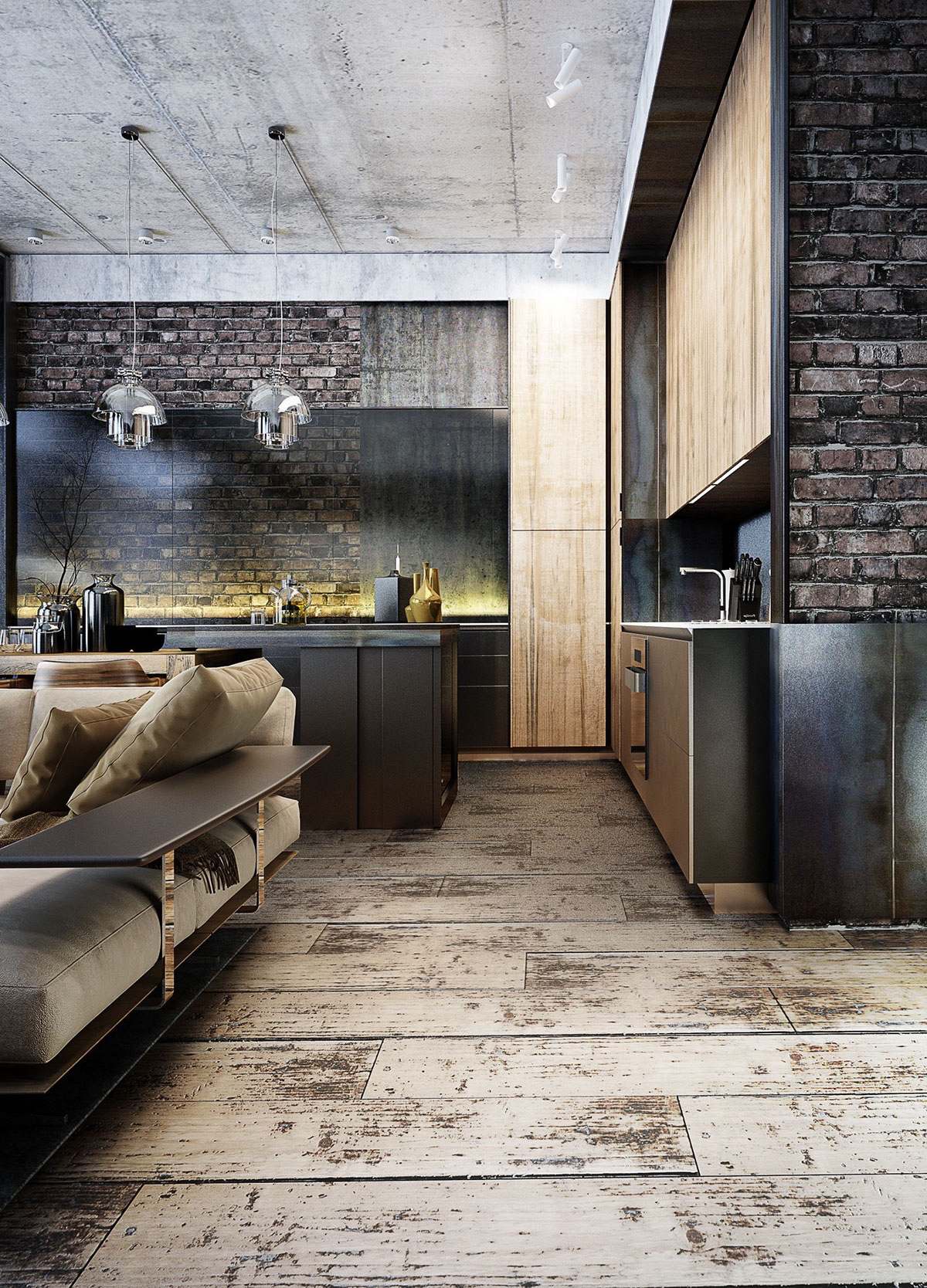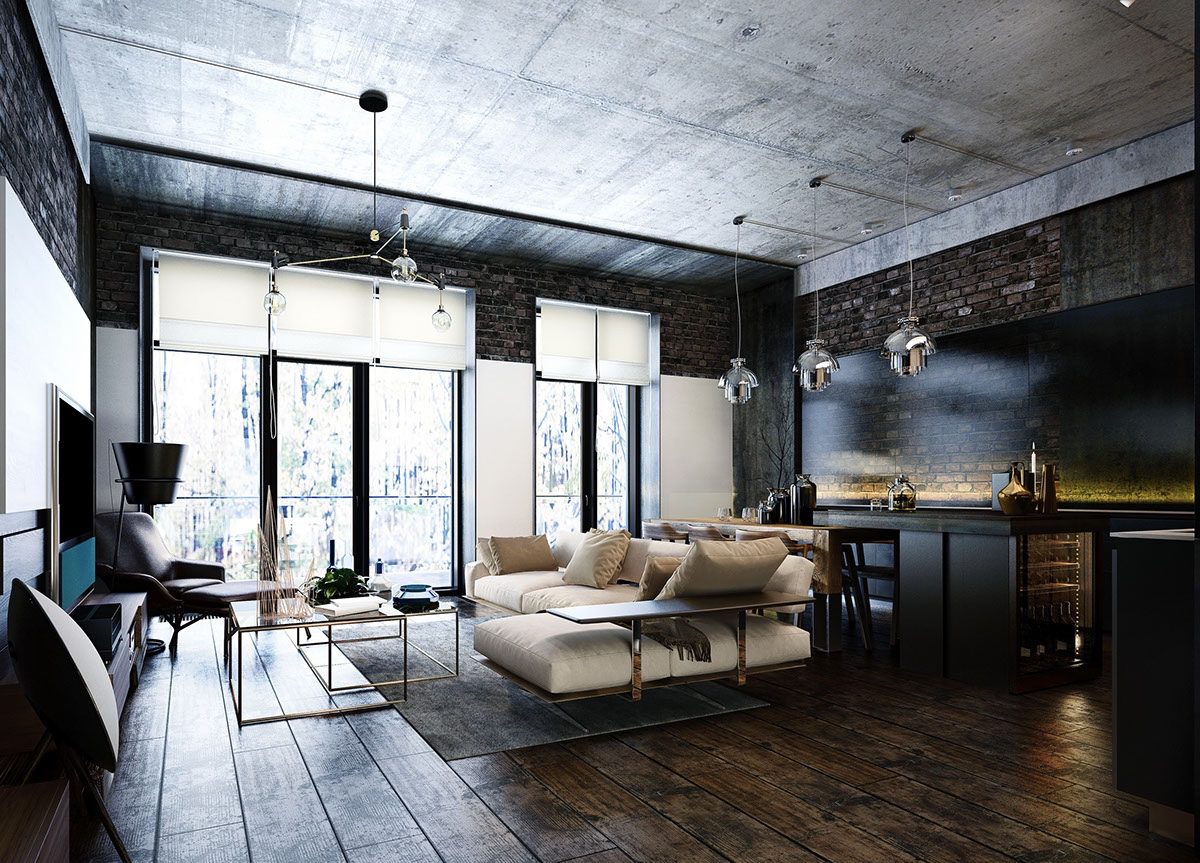 Concrete, wooden, and brick accent are the perfect to be applied for the flat here. Dark color decor can support the concept of contemporary bachelor apartment concept design here.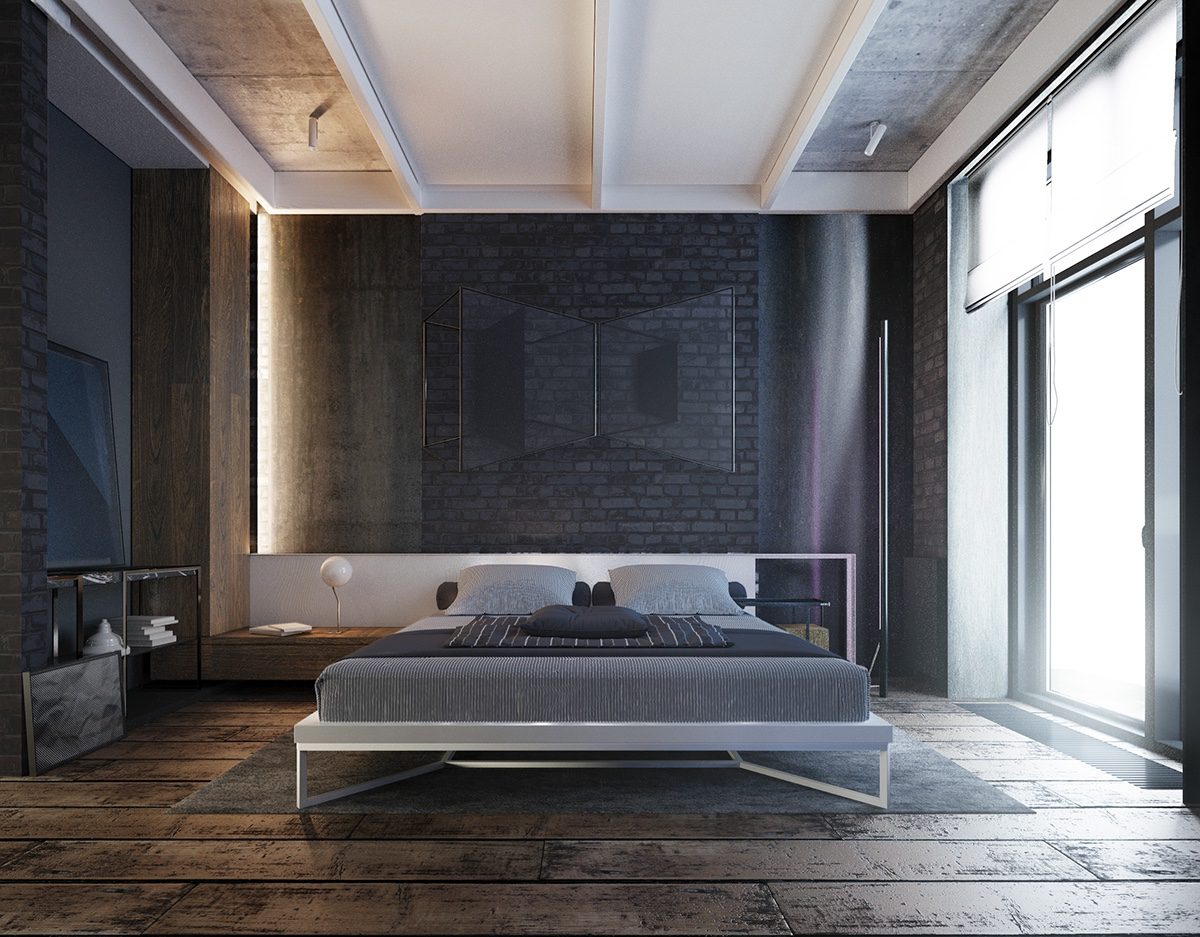 Dark brick and wooden accent serve to create a modernity and cozy impression to this room. A simple bed and multiple pendant lights are suitable to use as the furniture inside.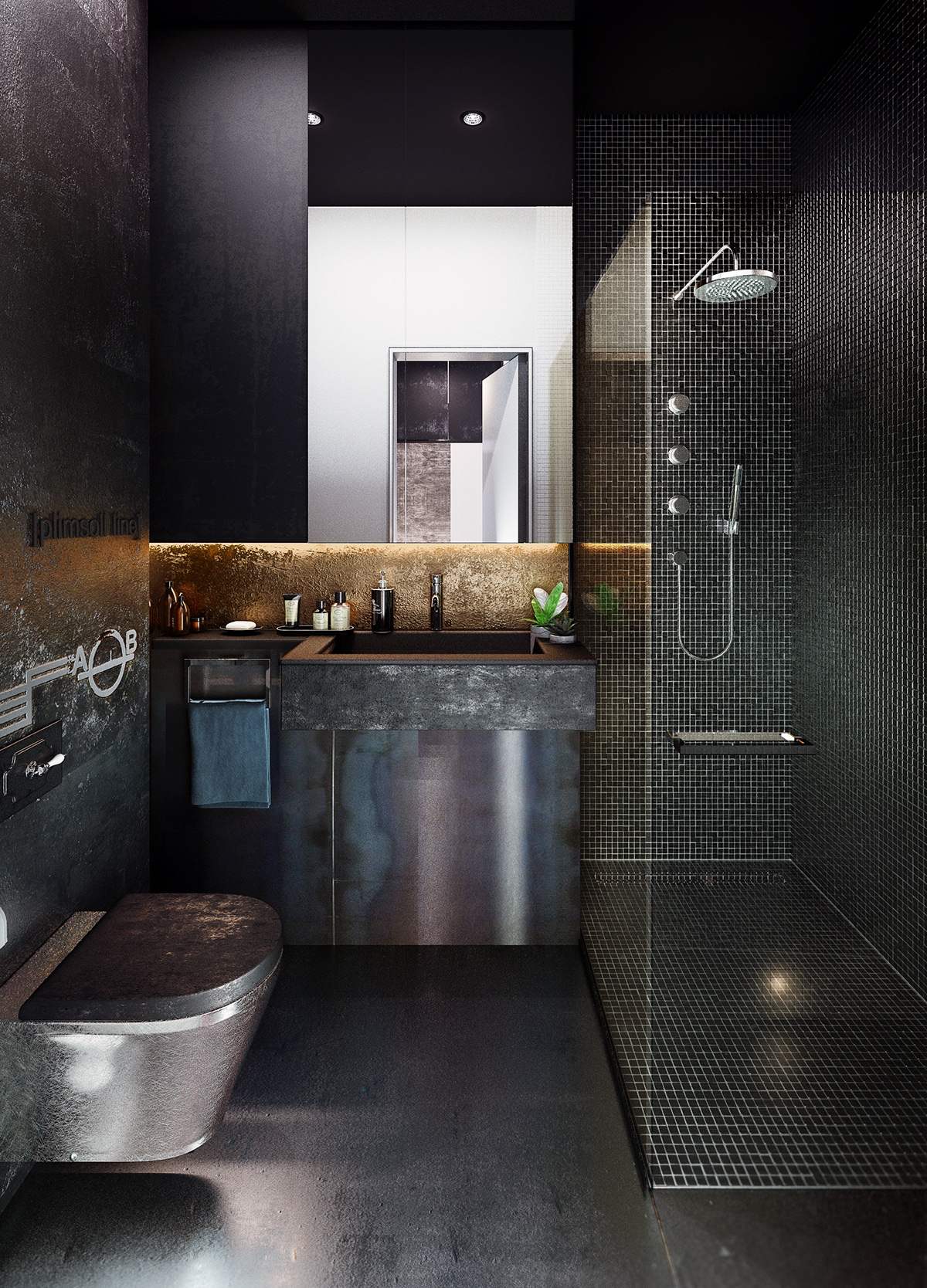 Dark bedroom with stainless steel and black tile design reflects a sophisticated look. This concept is suitable for bachelor space.
Gorgeous Bachelor Apartment Design with Modern and Industrial Decor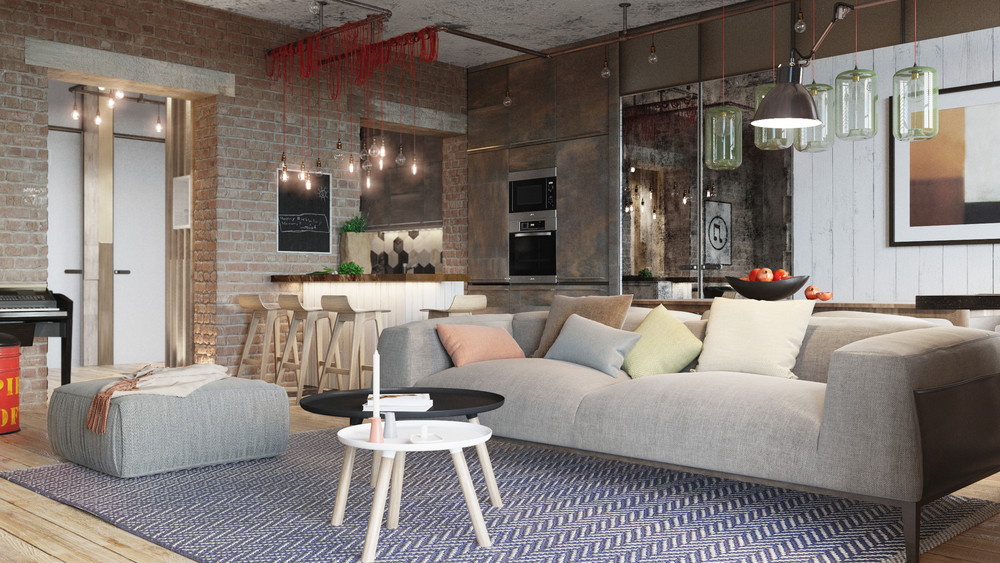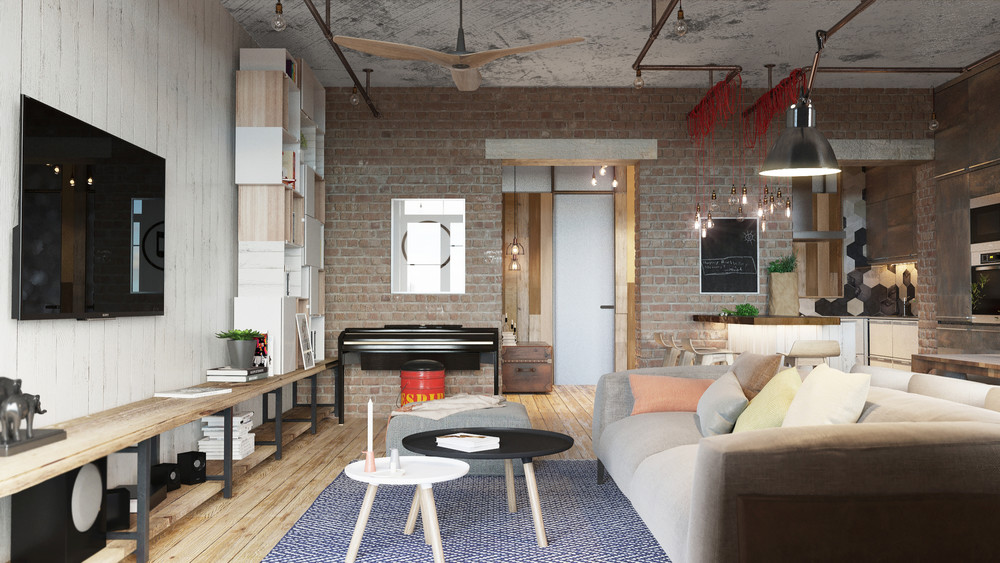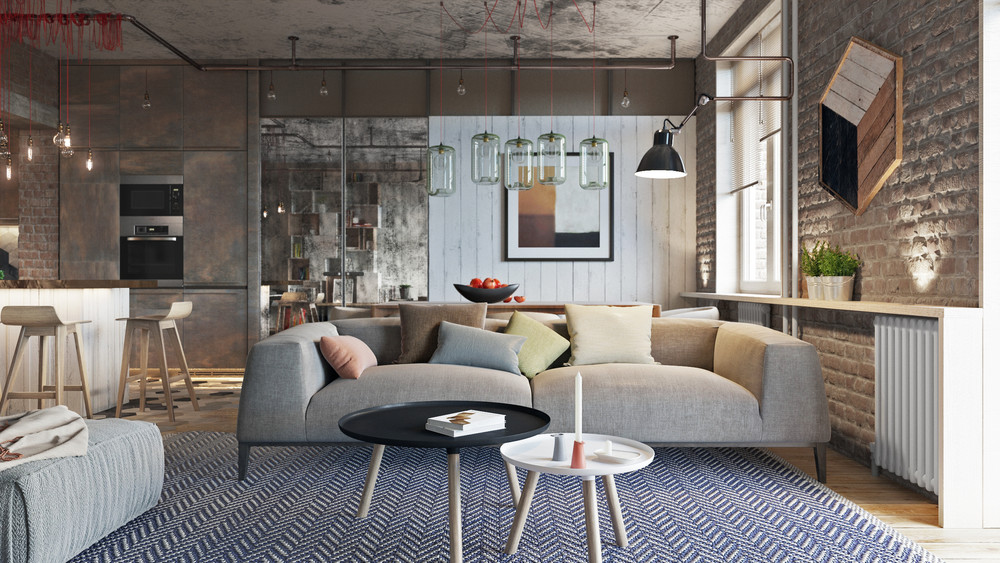 Modern bachelor apartment with brick and wooden decor complete with ceiling concrete are matching to be combined. Blue rug with simple pattern design makes this living room looks stylish.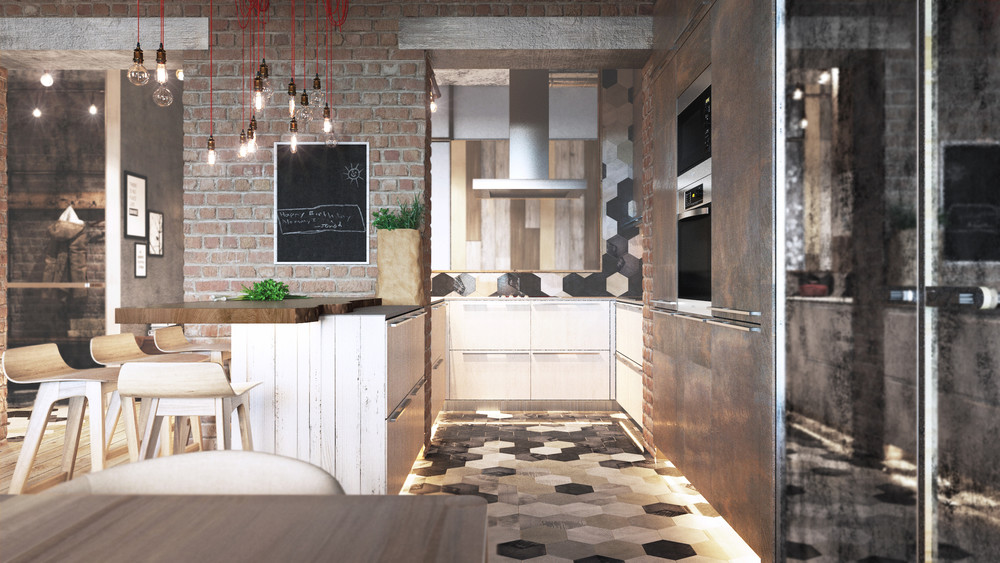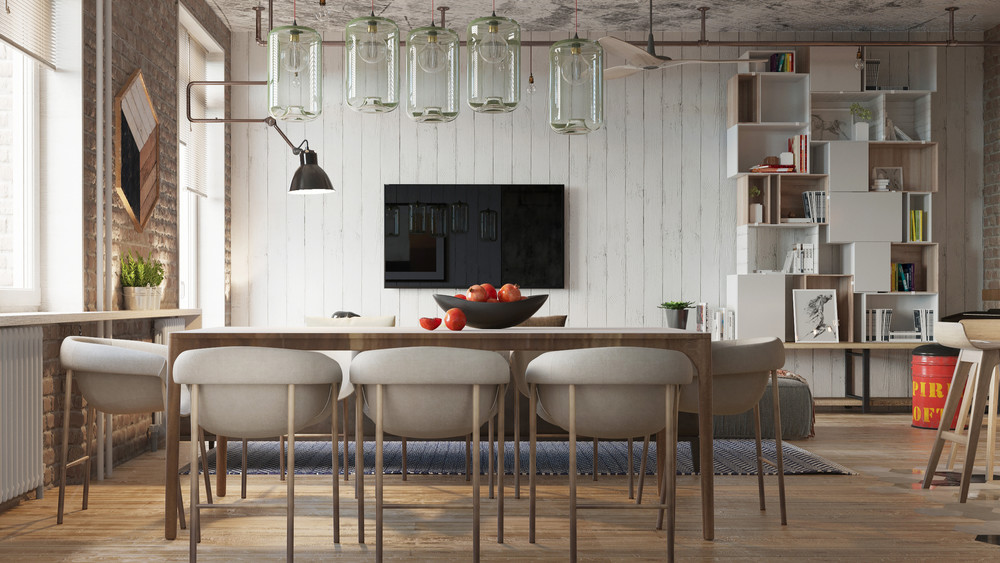 For the dining and kitchen, choosing a modern concept to designing this space. A white wooden as wall accent design and flooring material in the dining room here brings out a contemporaneous look inside. Glass pendant lights will beautify the design surrounds.
Modern Industrial Bachelor Apartment Decor Combined with Brick and Wooden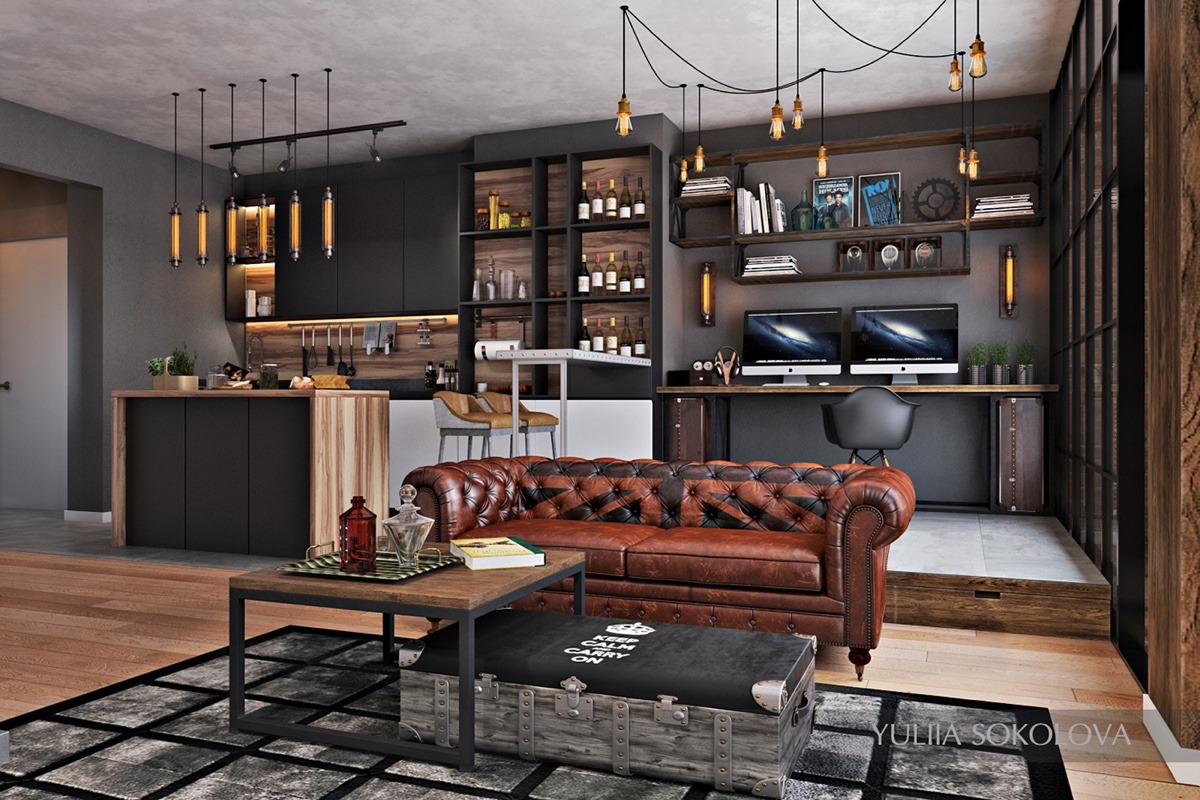 A luxurious leather sofa and a wooden trunk coffee table are perfect to put in bachelor's living room. Beige color nuance is compatible to apply for man interiors.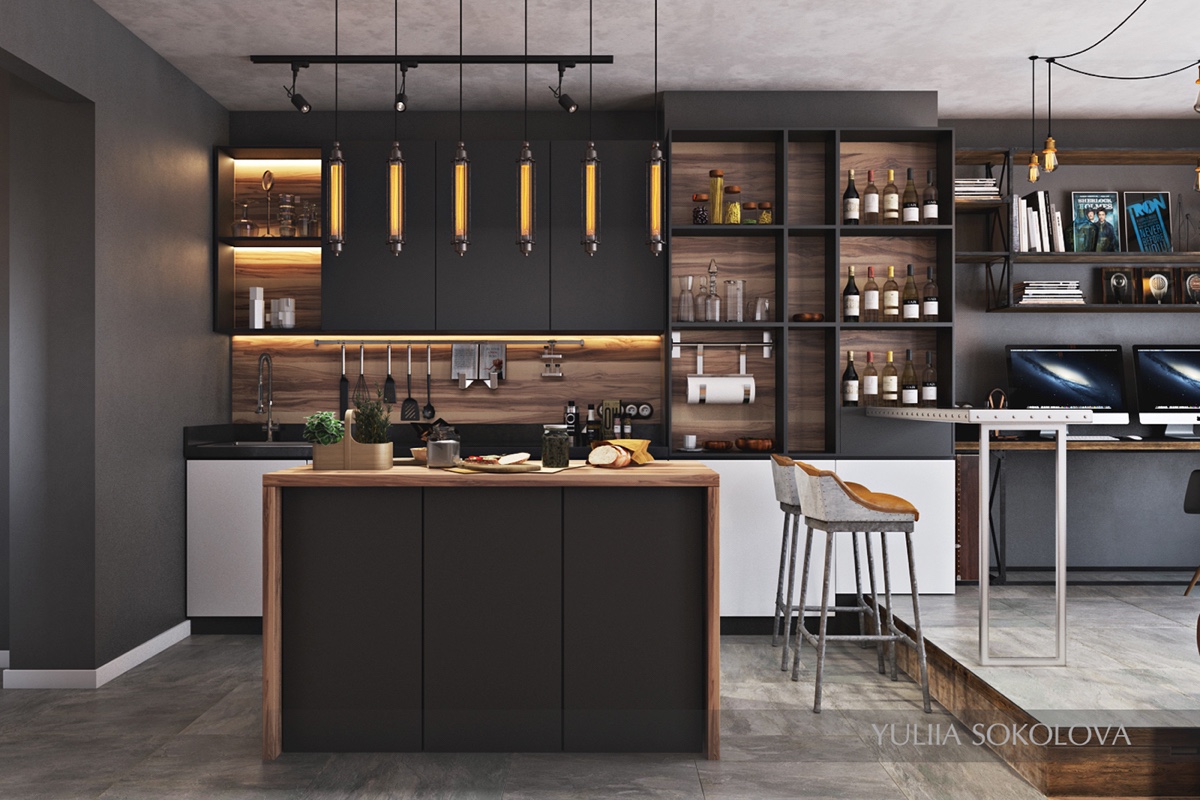 Modern bulb lighting applied for modern gray wooden kitchen design is a great idea for completing a bachelor apartment concept design.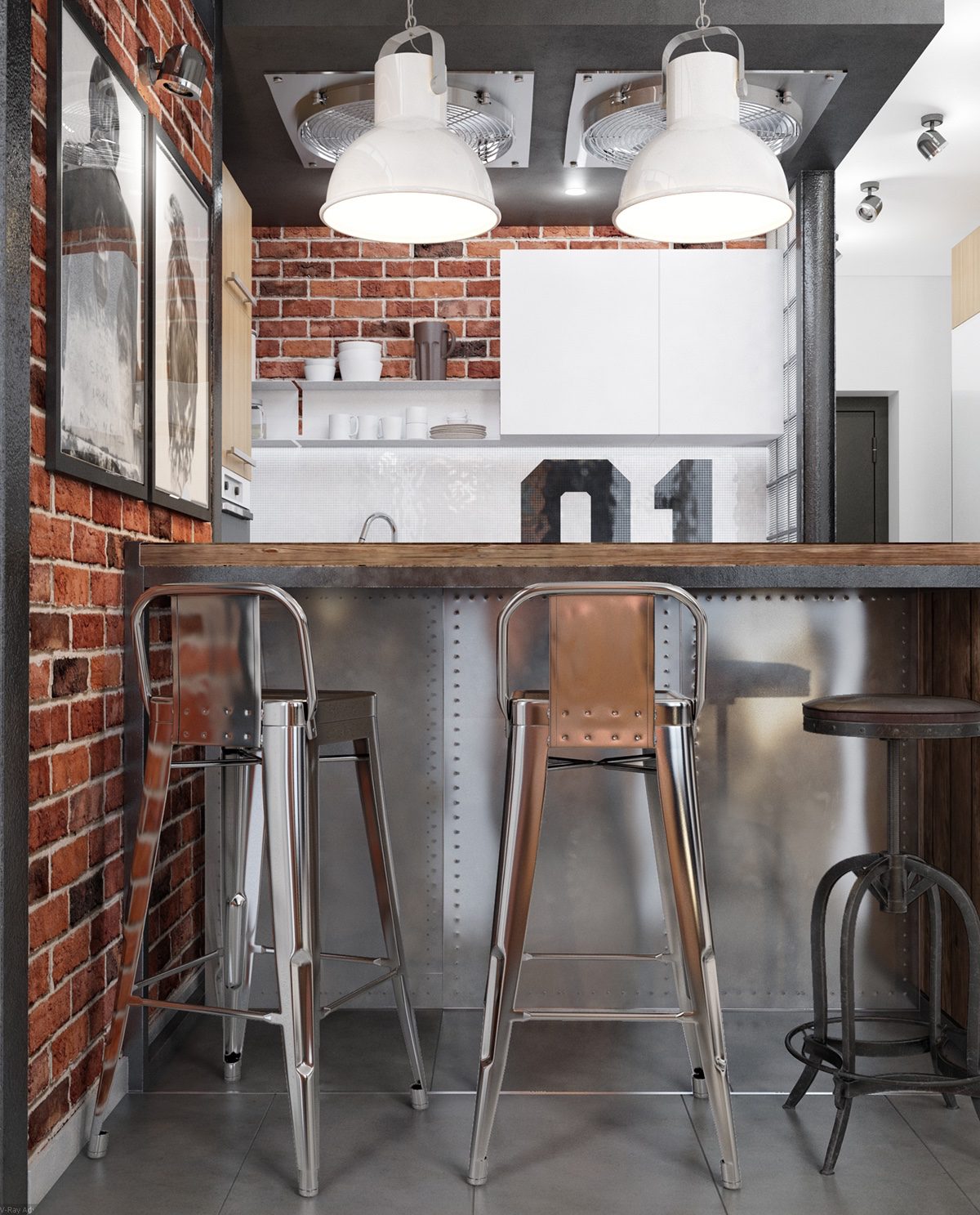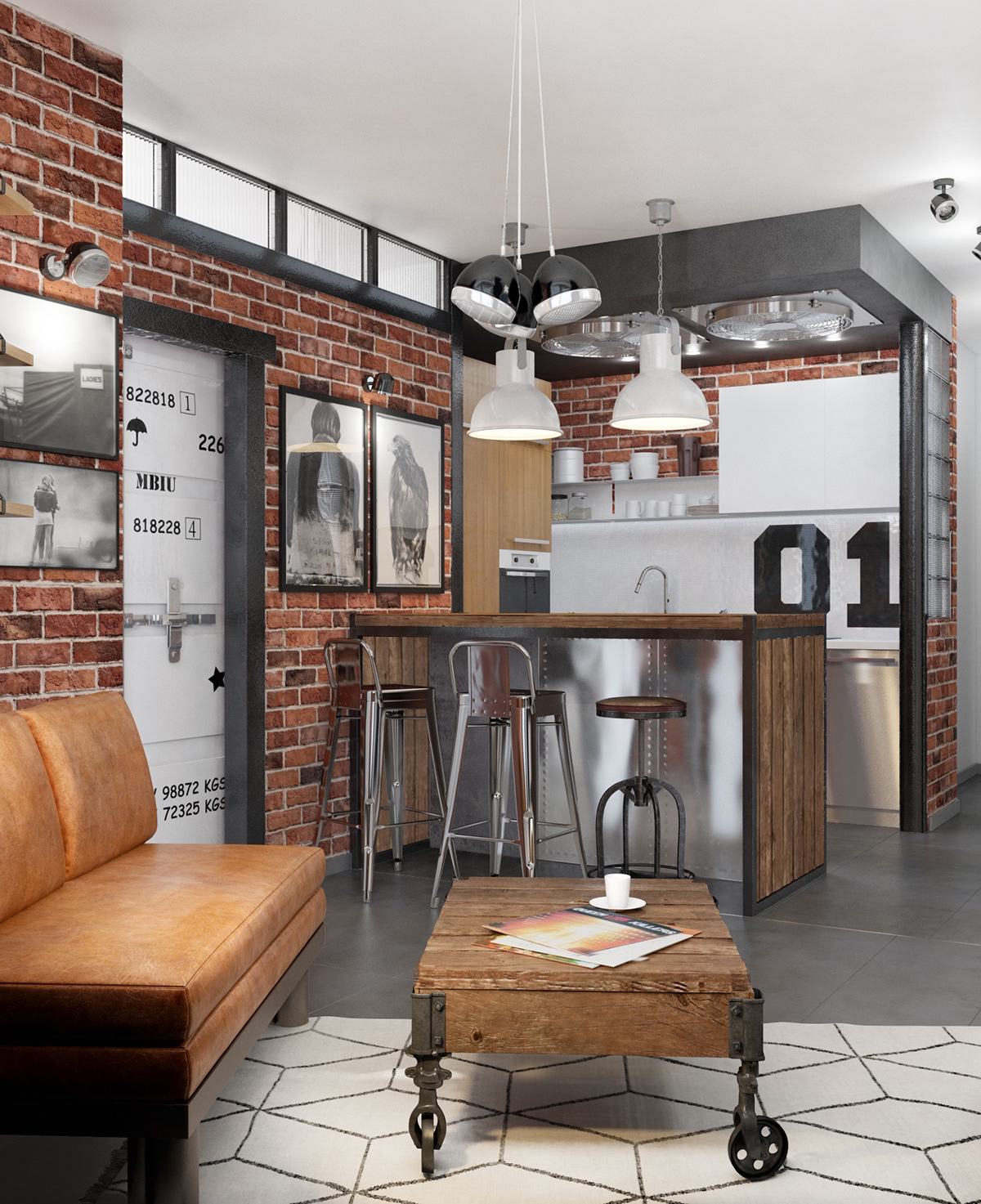 Small bar stools with stainless steel chair will make this interior kitchen design perfect. A brick and wooden accent reflect a modern look inside.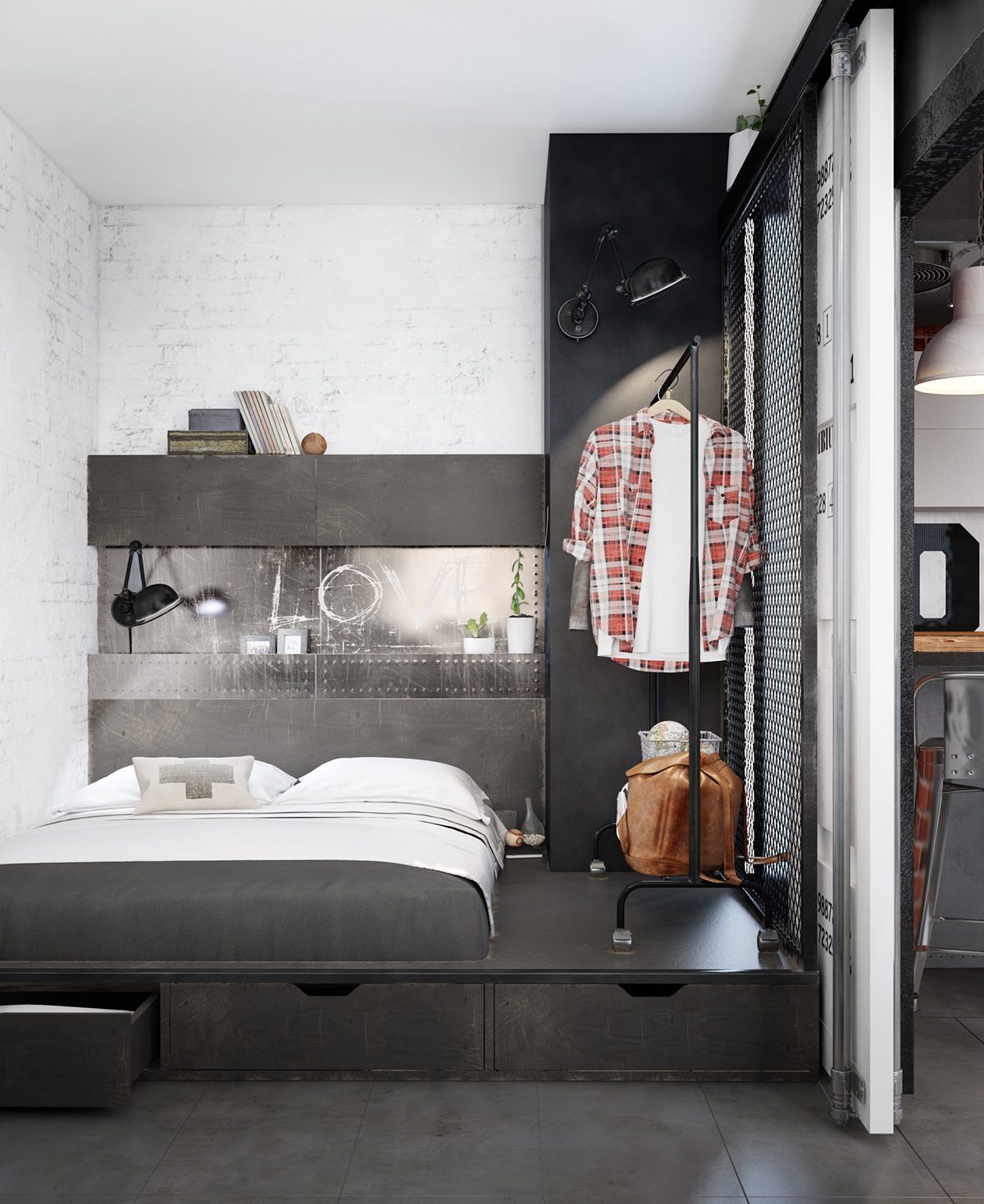 Bachelor's bedroom with black and white color scheme is able to reinforce the contemporary bachelor apartment concept here. Industrial design does not always leave a lot of room for simple storage in this room. Use black pipes to create a hanging storage space for hang on your clothes.
Which modern bachelor apartment design ideas with an industrial style design did you prefer?