Roohome.com – Do you want to make your apartment looks simple but trendy? Here Julia Lapteva offers you a brilliant idea to renovate your flat into a sophisticated design. By applying a neutral or pastel color, your residence will look charming and awesome. This simple model apartment design very famous and most of the people in Moscow loved the design. This concept carries out a modern and minimalist concept which complete with a fashionable and trendy decor. Get an inspiration from this studio apartment design with simple modern style.
Simple Modern Living Room Design with Neutral Color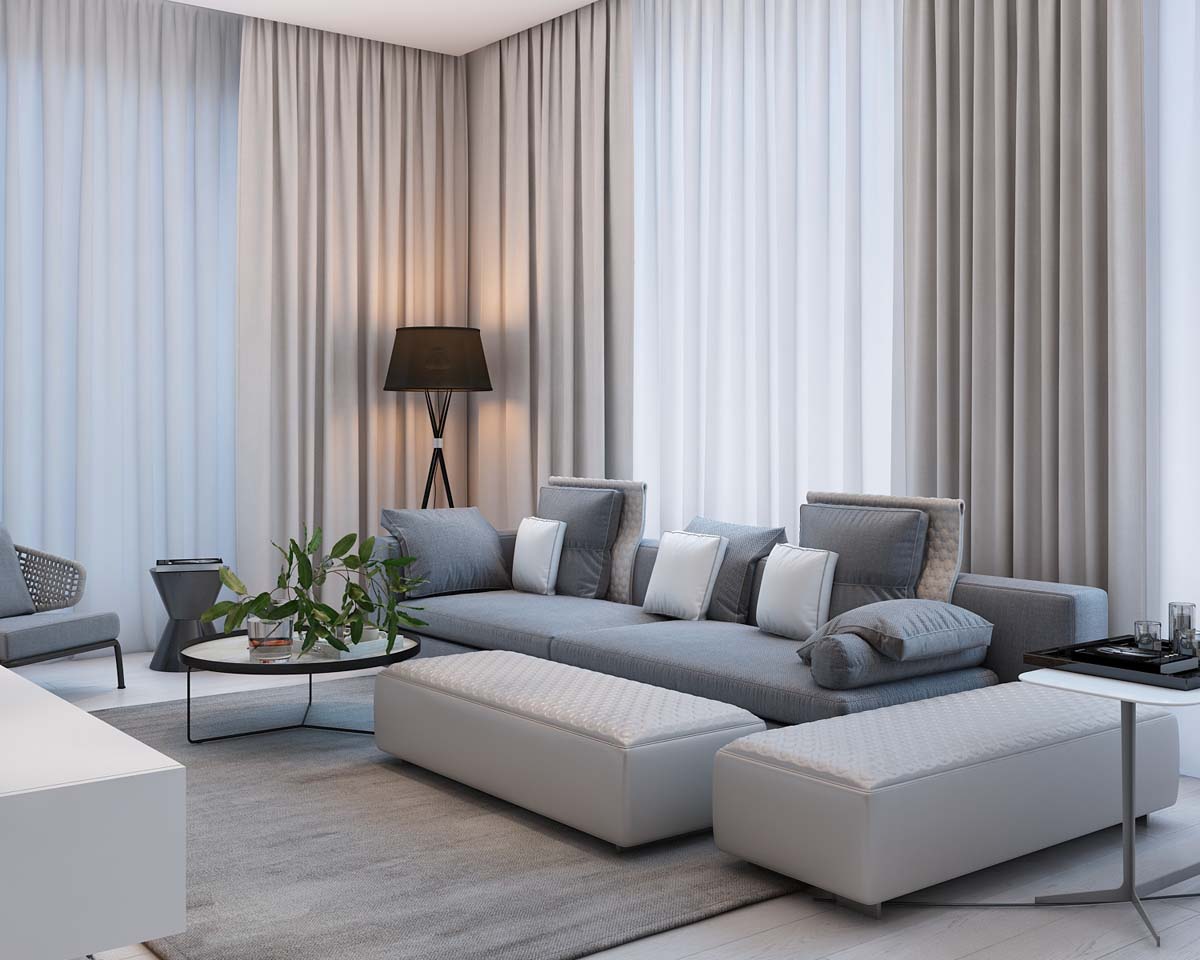 A pastel color scheme makes this home looks cozy and warm. Simple modern style concept is suitable to be applied in this living room. This visualization describes an apartment style design in Moscow.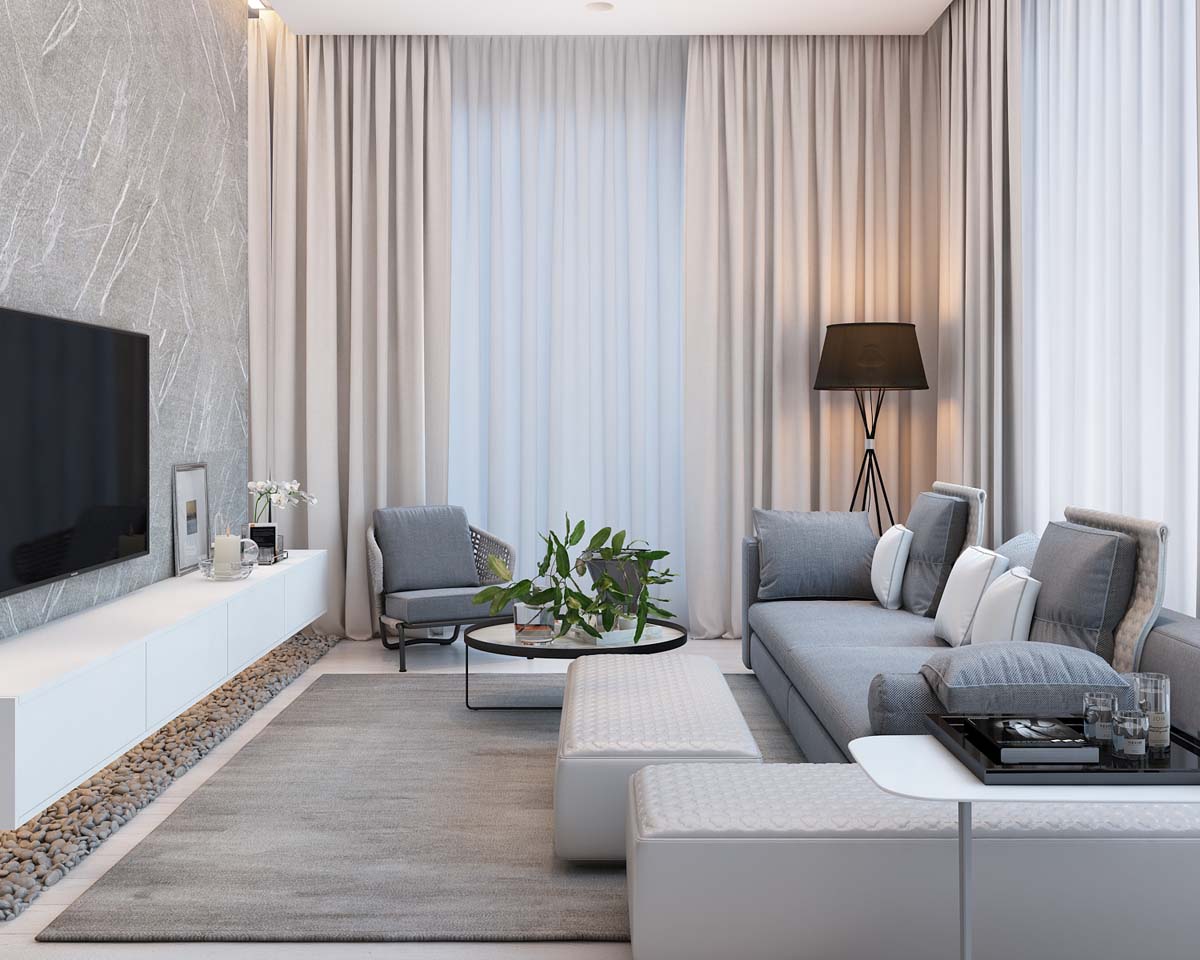 Unique floor lamp on the corner side will produce a warm illumination. Pastel color that applies inside will make your flat bring out a coziness impression and it is very matching with the simple modern concept that the designer created.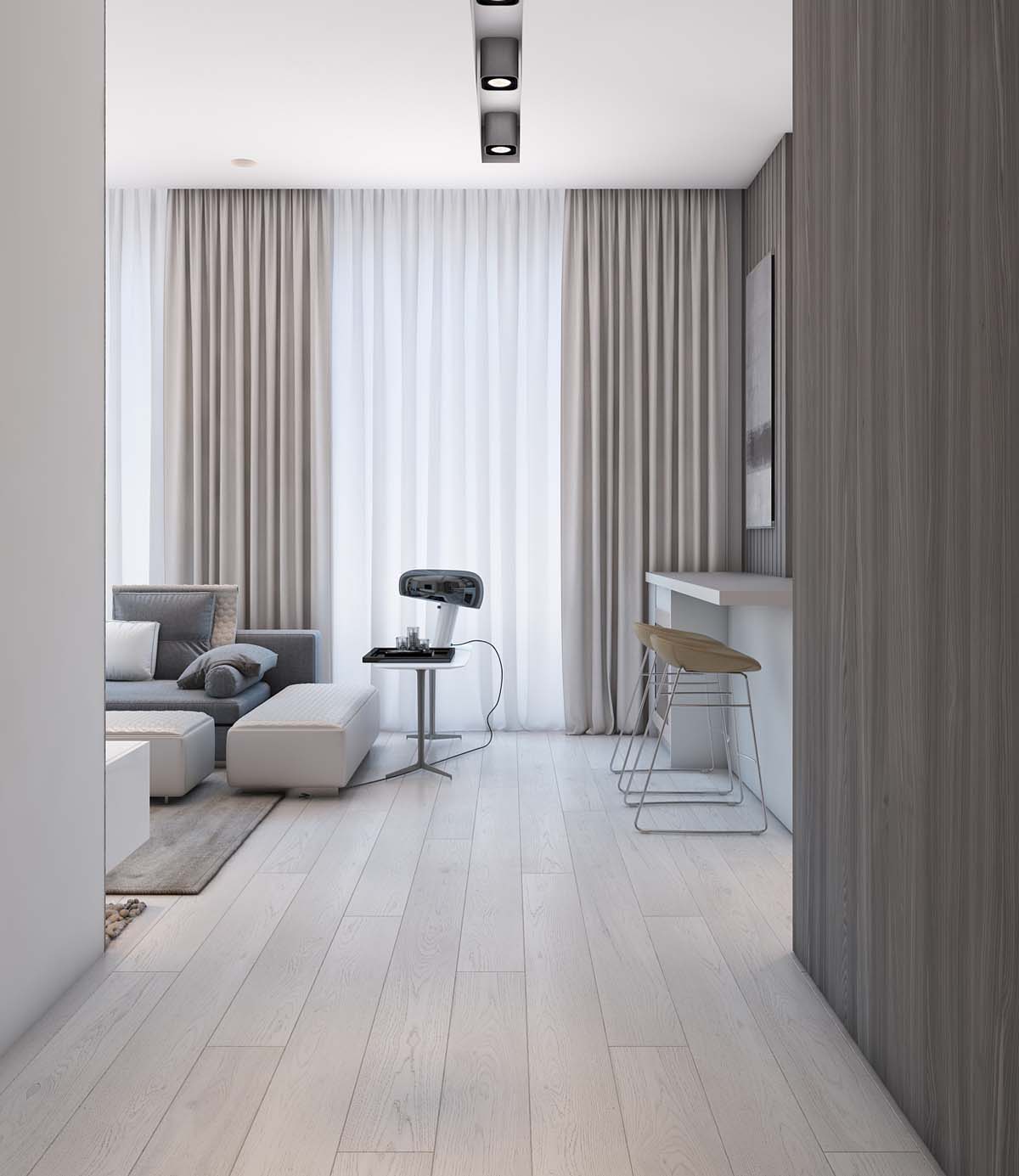 Wooden flooring material will strengthen a modernity impression that the designer wants to showed in this studio apartment design with simple and modern style decor.
Simple Kitchen and Dining Room with Modern Furniture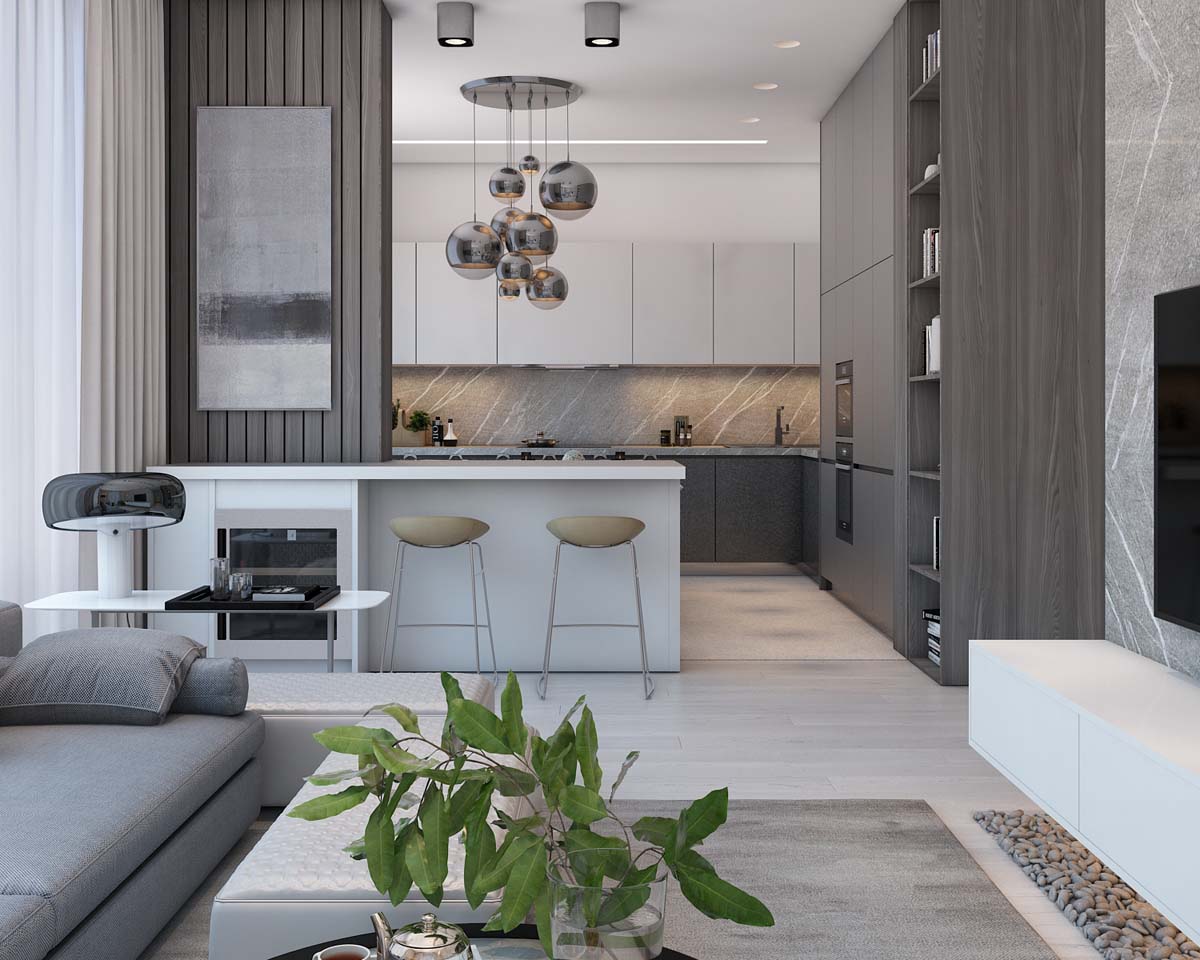 For the kitchen, this flat has a limited space, so the designer does a good arrangement to make this room looks spacious. Kitchen bar stools are simple but ideal for enjoying your snack.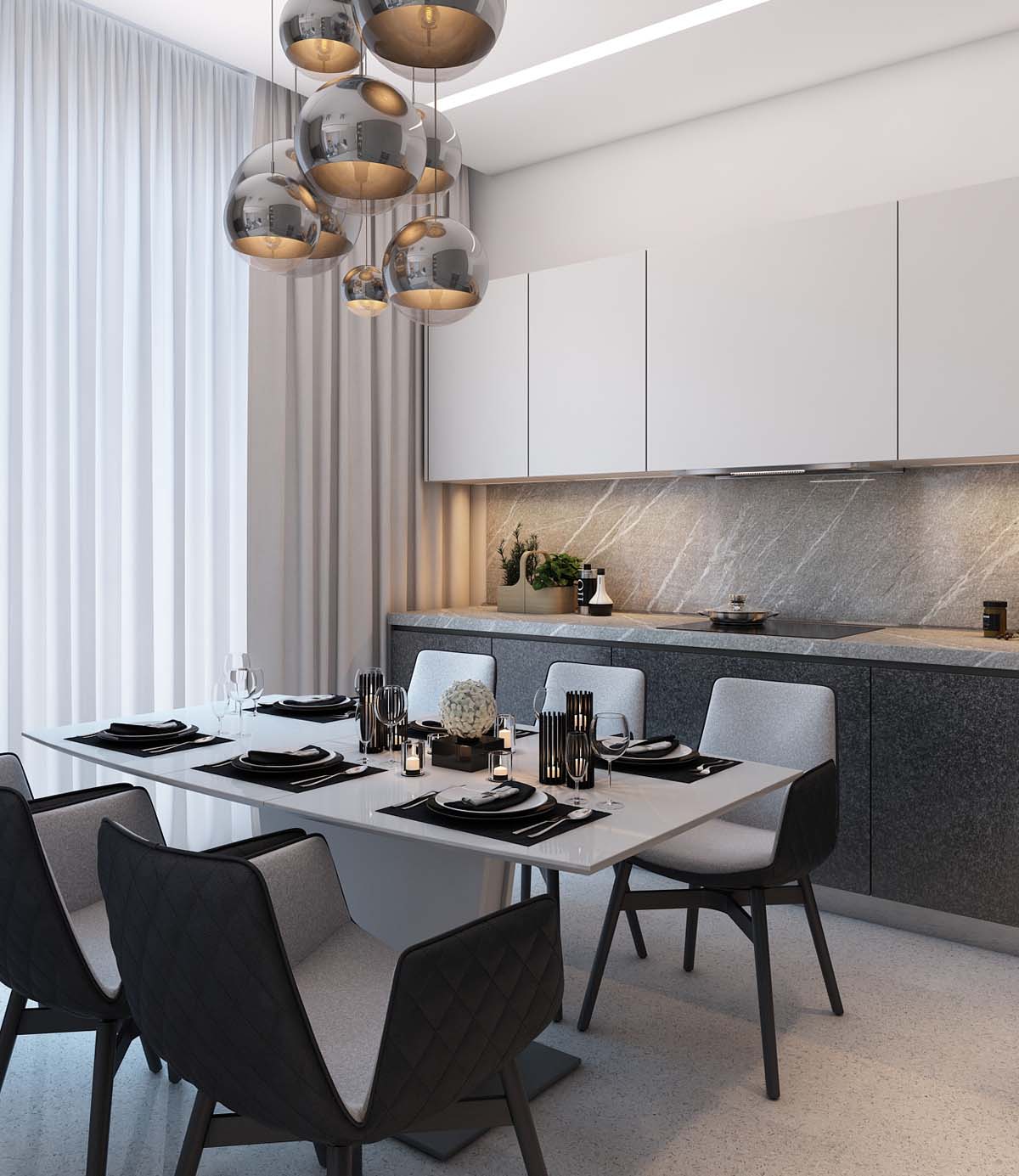 The modern chairs for the simple dining room design here bring out stylistic and comfort impression that want to create in. Marble tile design for the cabinets is matching with the concept here.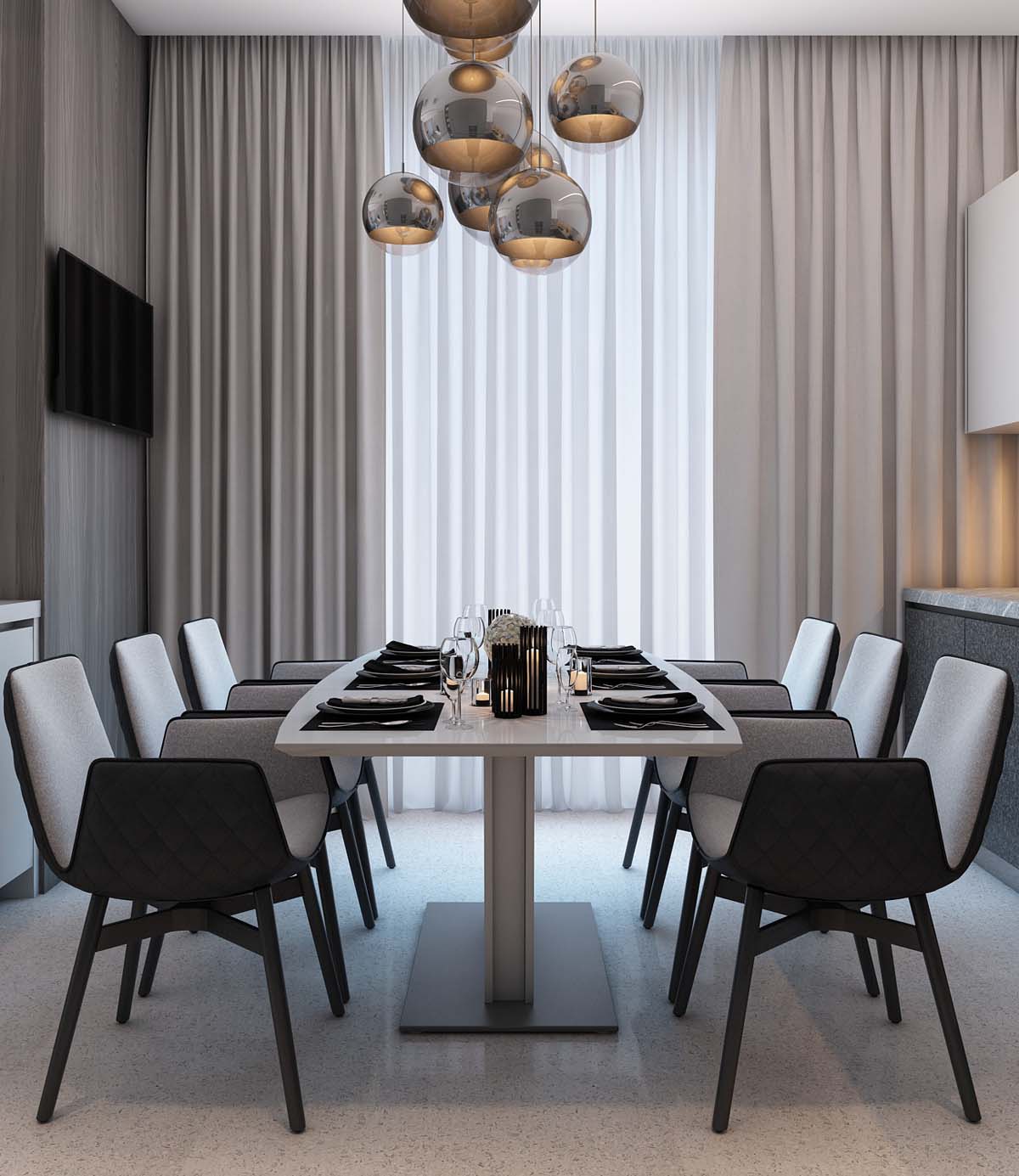 Modern pendant lights are suitable to adjust for completing this dining room decor. Even your dining room looks simple, if you using a modern furniture, it will change into a trendy design. In this simple modern apartment, a neutral color provides you a cozy feel while you enjoying your meals.
Simple Modern Bedroom with Beige Color Ideas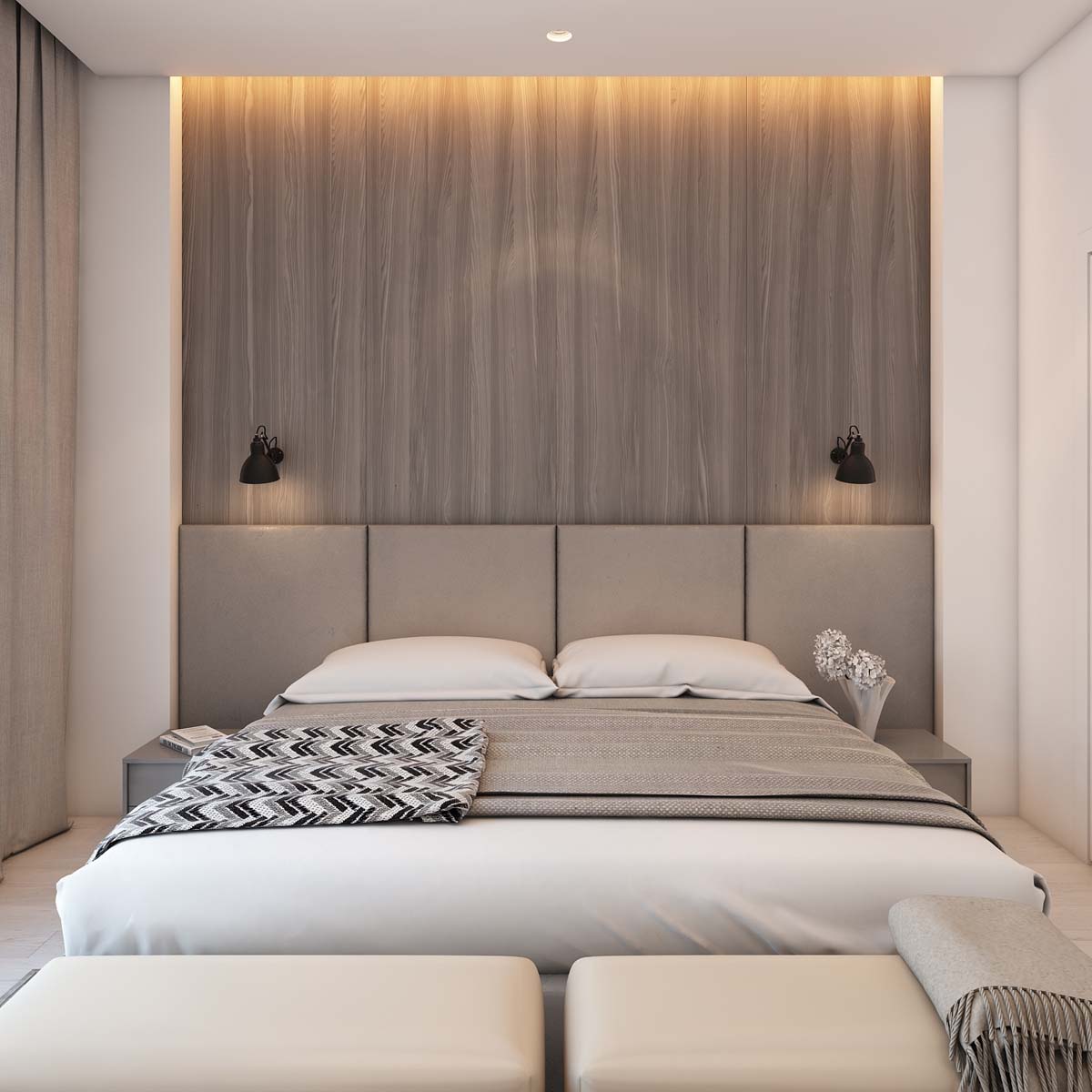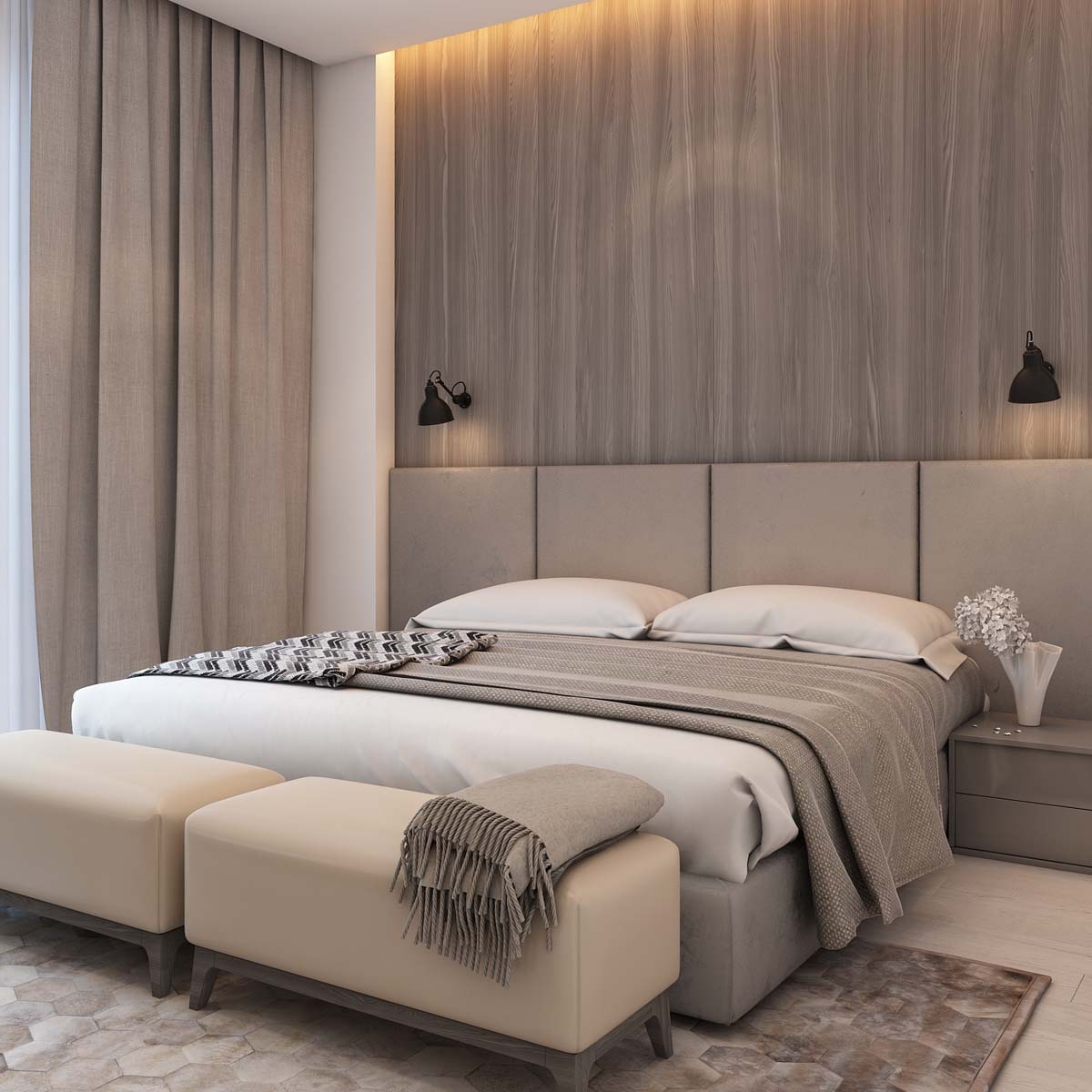 Beige color for the simple modern bedroom concept here adding a serenity and cozy nuance for its room. Small wall lamps decor is suitable to beautify the room design. Hexagonal rug with beige color will support the decoration around this bedroom.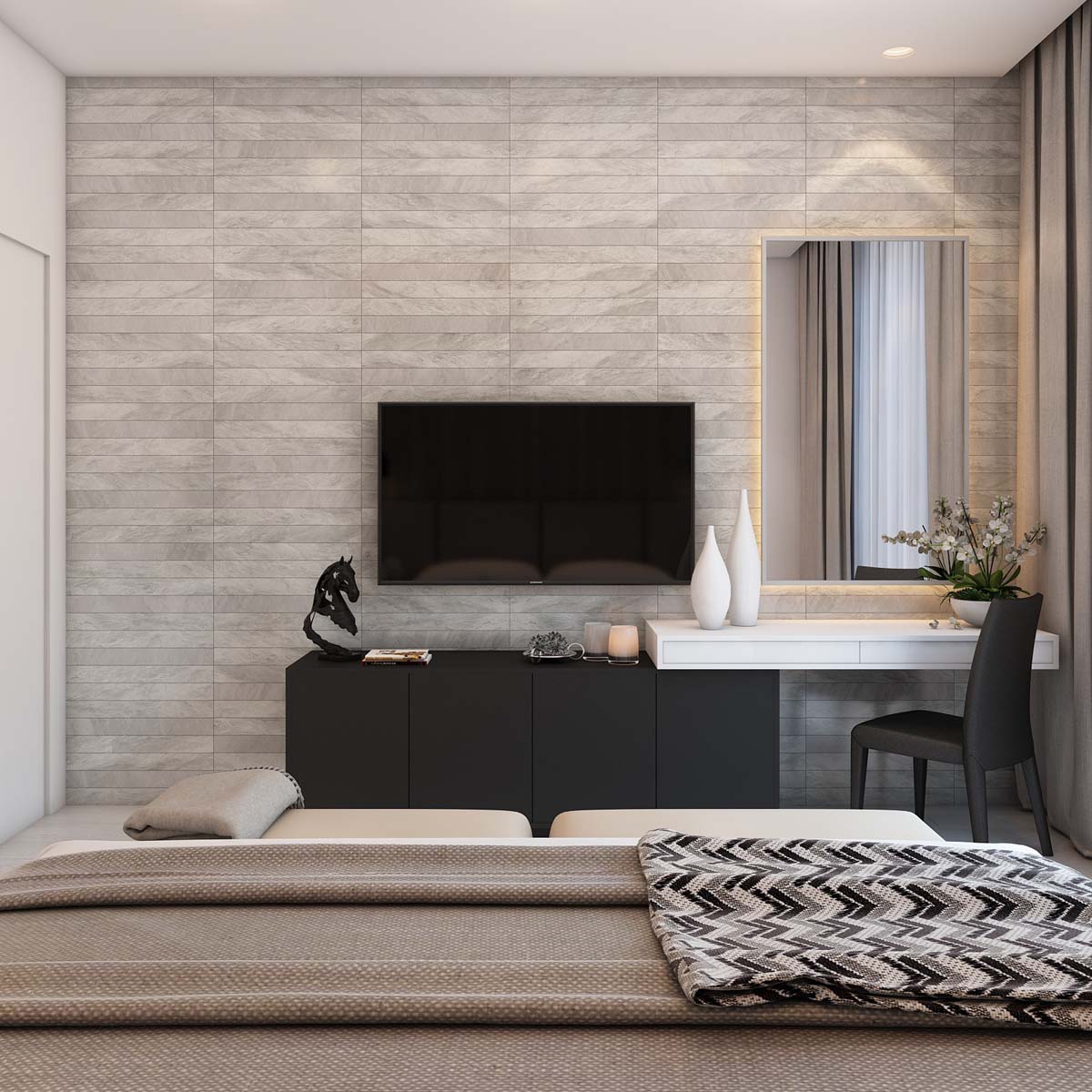 Brick accent wall forms the tile design makes this room more stunning and modern. Black storage is suitable to put the furniture inside. Beige color scheme brimming a warm impression inside makes this room looks cozy. It is suitable for the best retreat while you are getting tired with your activities.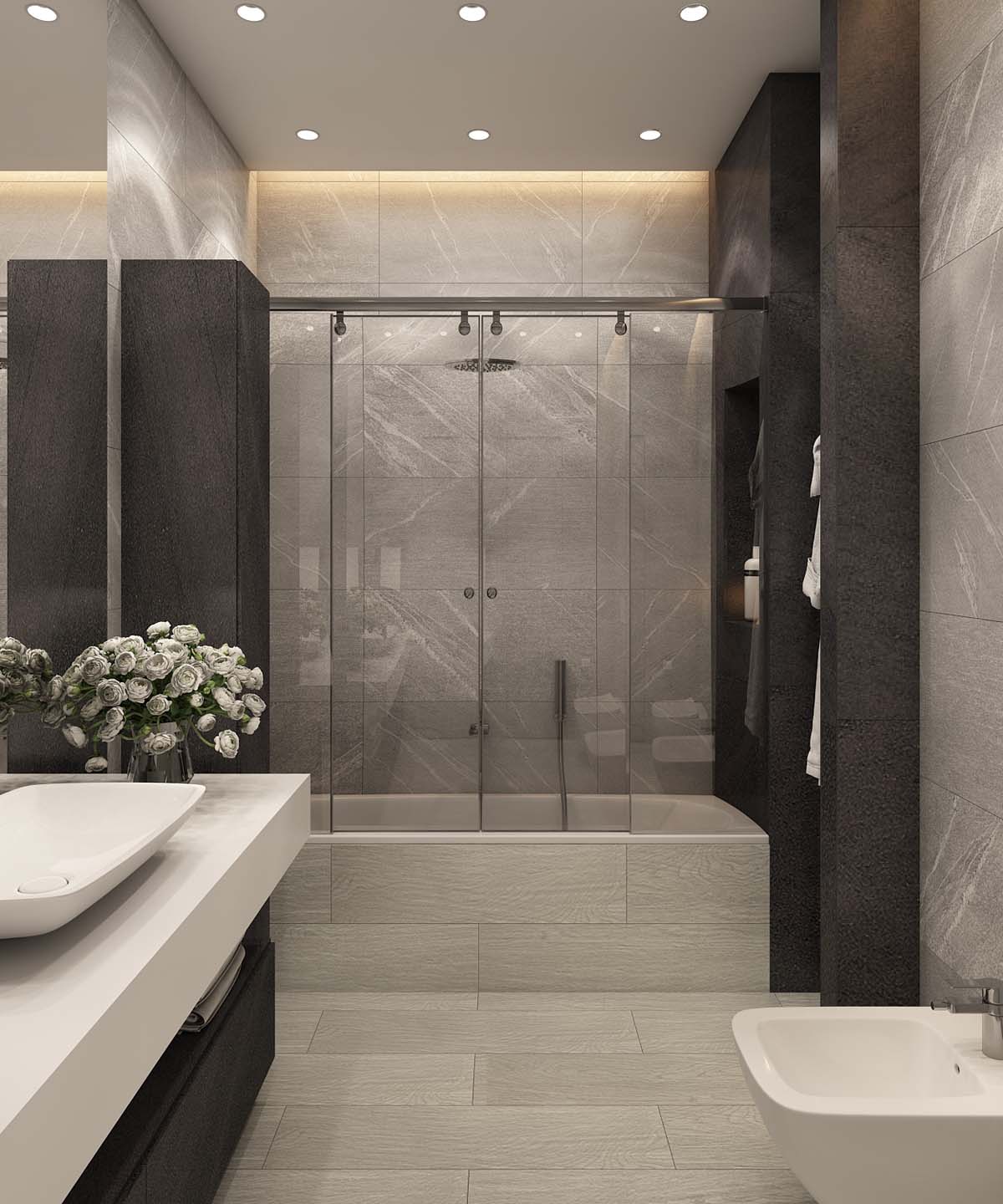 A neutral color tone still applies for this bathroom, it making this space looks simple but modern. A wooden and marble tile design here is supporting the modern concept that wants to create to its bathroom. This space is perfect for completing the studio apartment design with simple and modern style here.
Let's follow and apply the simple modern apartment design above right now!