Roohome.com – Most people want their home at least certainly feel comfortable and stylish. Trendy home design concept becomes the right solution to follow for renovating your home. PLASTERLINA team design introduces you a modern arrangement for home which looks seductive. With lush color and plush texture that apply for the whole space inside makes this room more stunning. This concept provides you a comfortable feeling while staying inside. The sensuous choices in art and soft lighting definitely invites you to use all your senses. Get ready to see the details of trendy home decor ideas here!
Trendy Living Room with Lush Color Ideas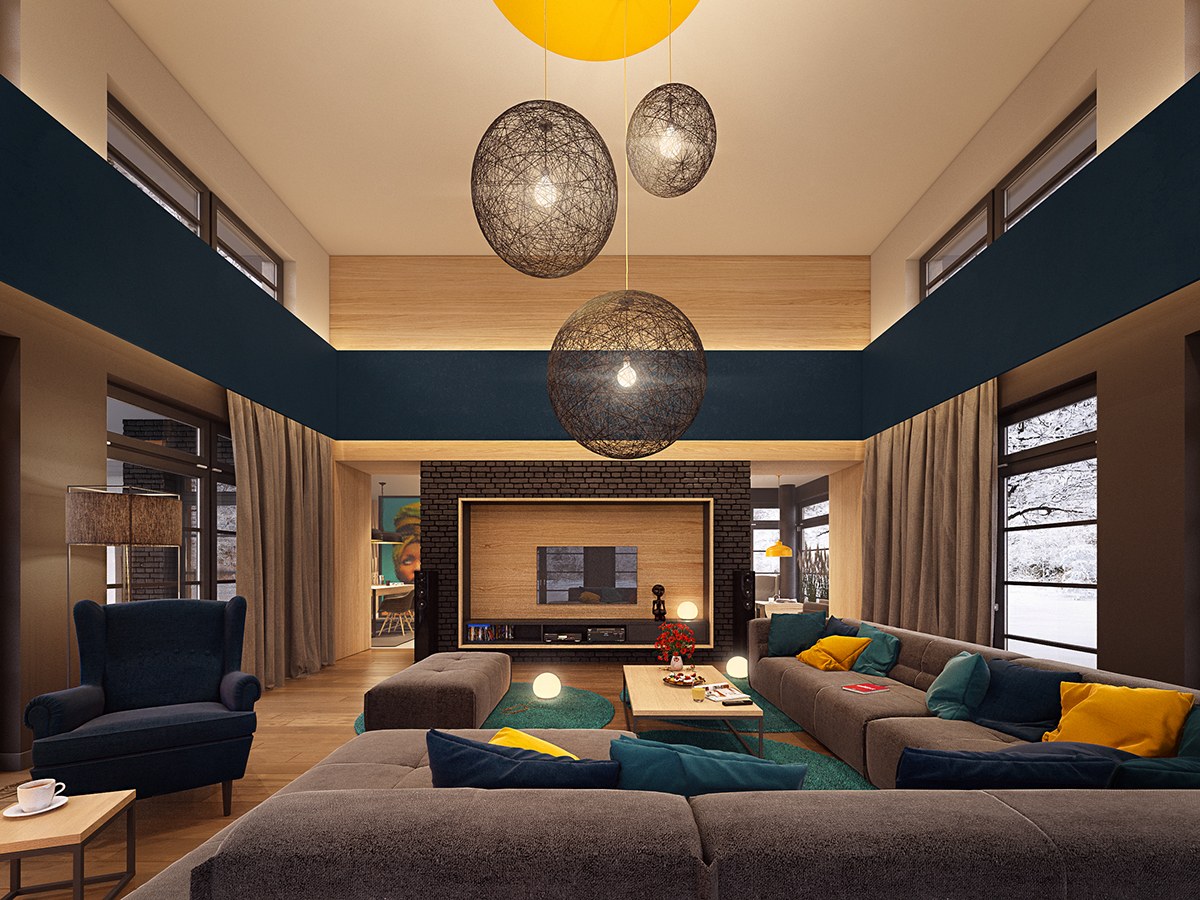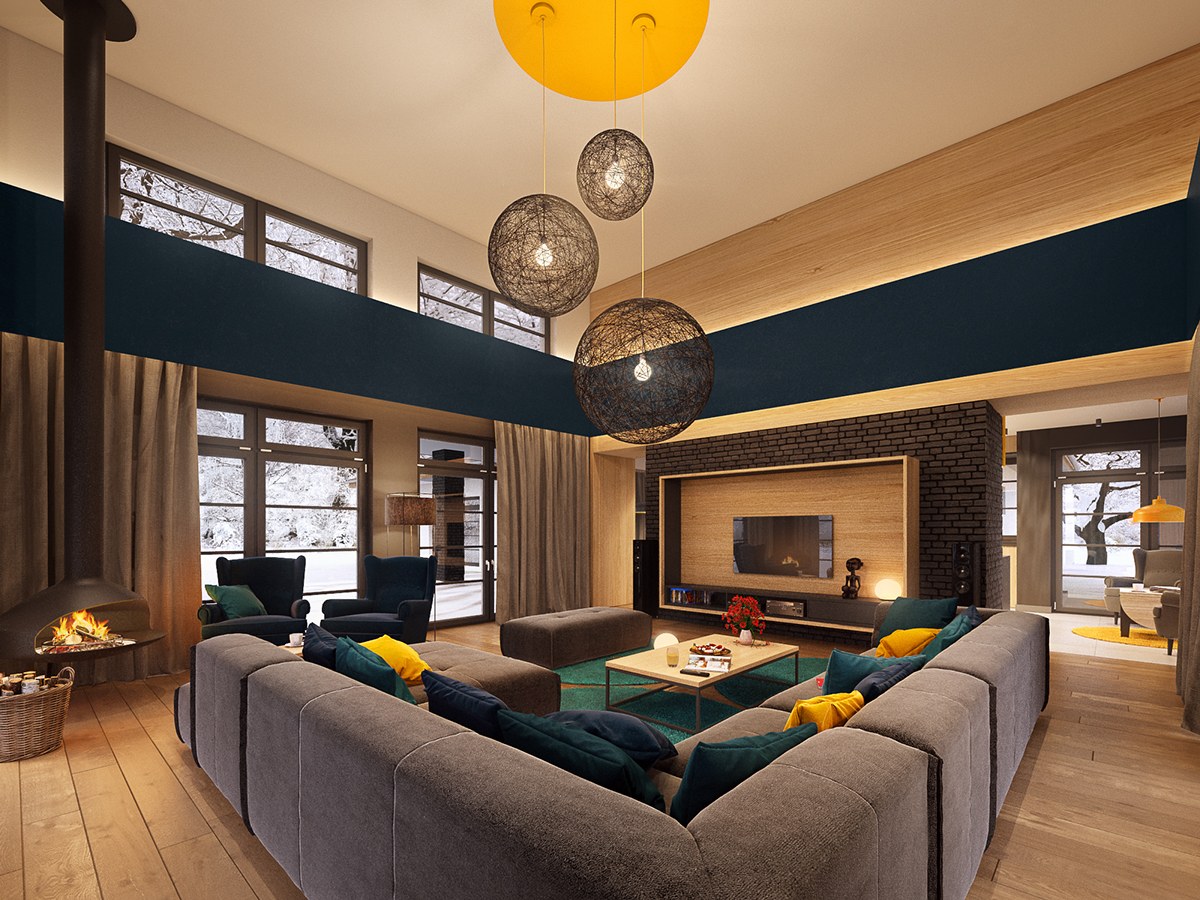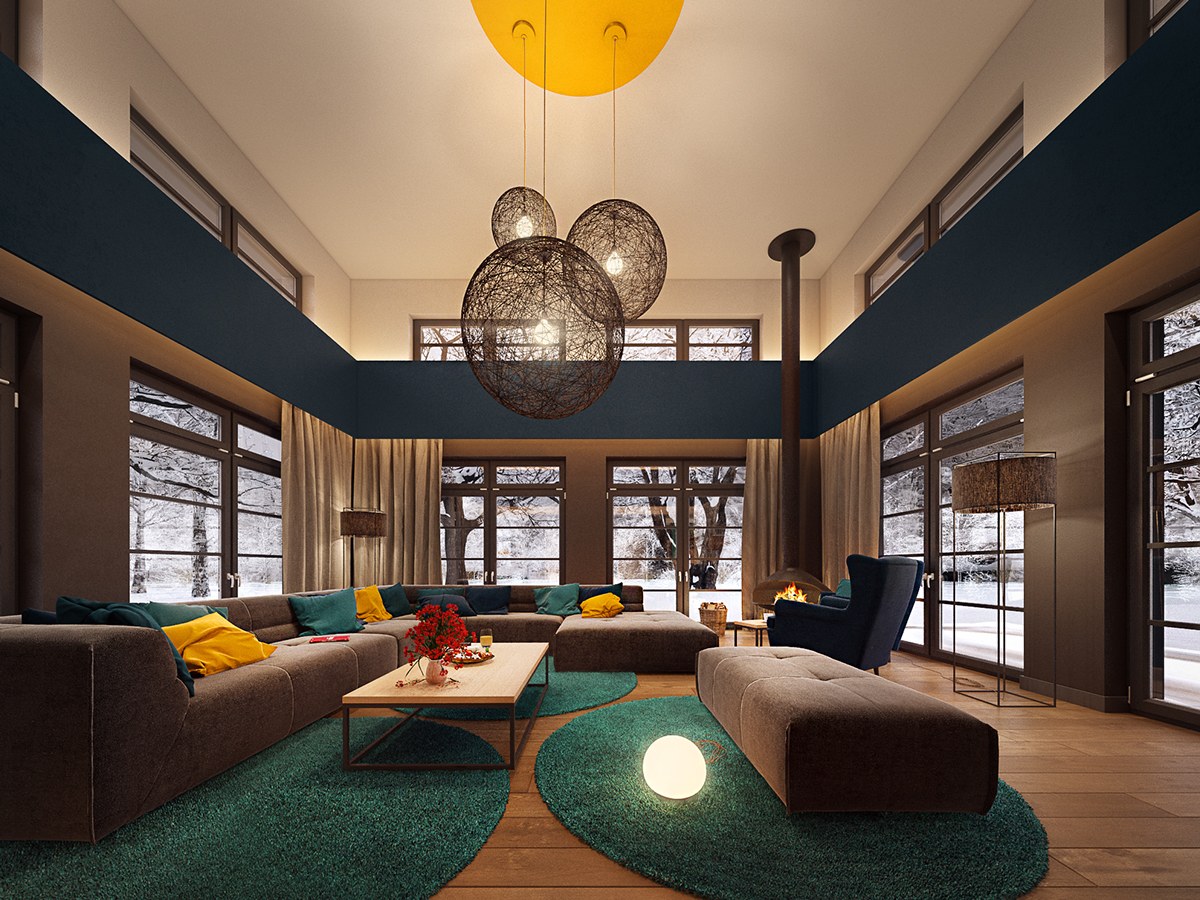 The open living room with a lush color that applies for the ornament and decoration above looks so trendy. Lush color such navy blue, yellow and green and beige color here adding a beautifulness surrounds. Moreover, a modern fireplace gives a warm ambiance to this space. Huge sofa and trendy features very comfortable for lounging and laughter with your family. Plush fabrics cover the furniture and the floors, making it nearly stylish and does not look monotonous. Lighting bulbs or floor lamp around the space makes this trendy home decor ideas perfect.
Trendy Kitchen Design with Striking Artwork Wall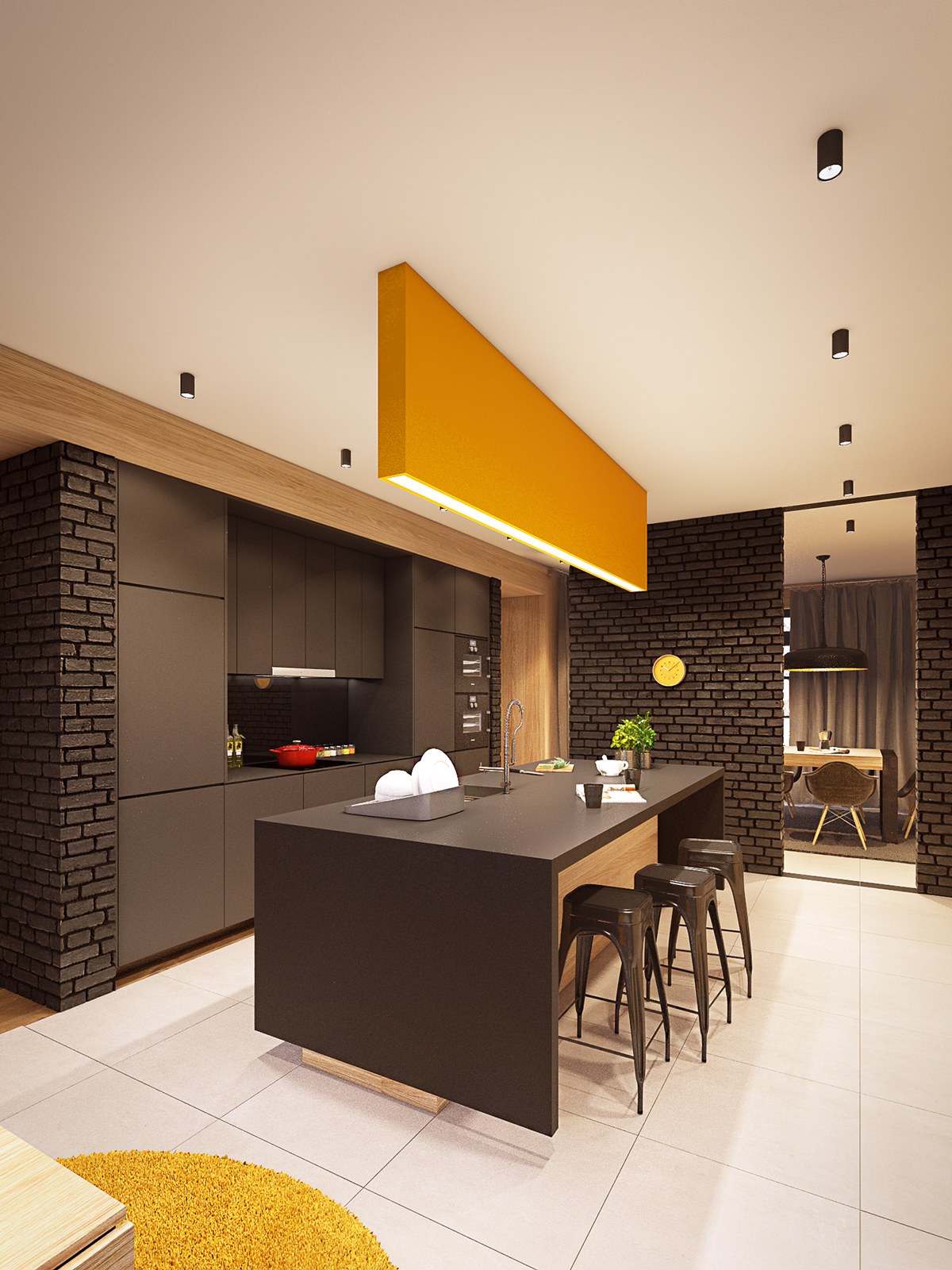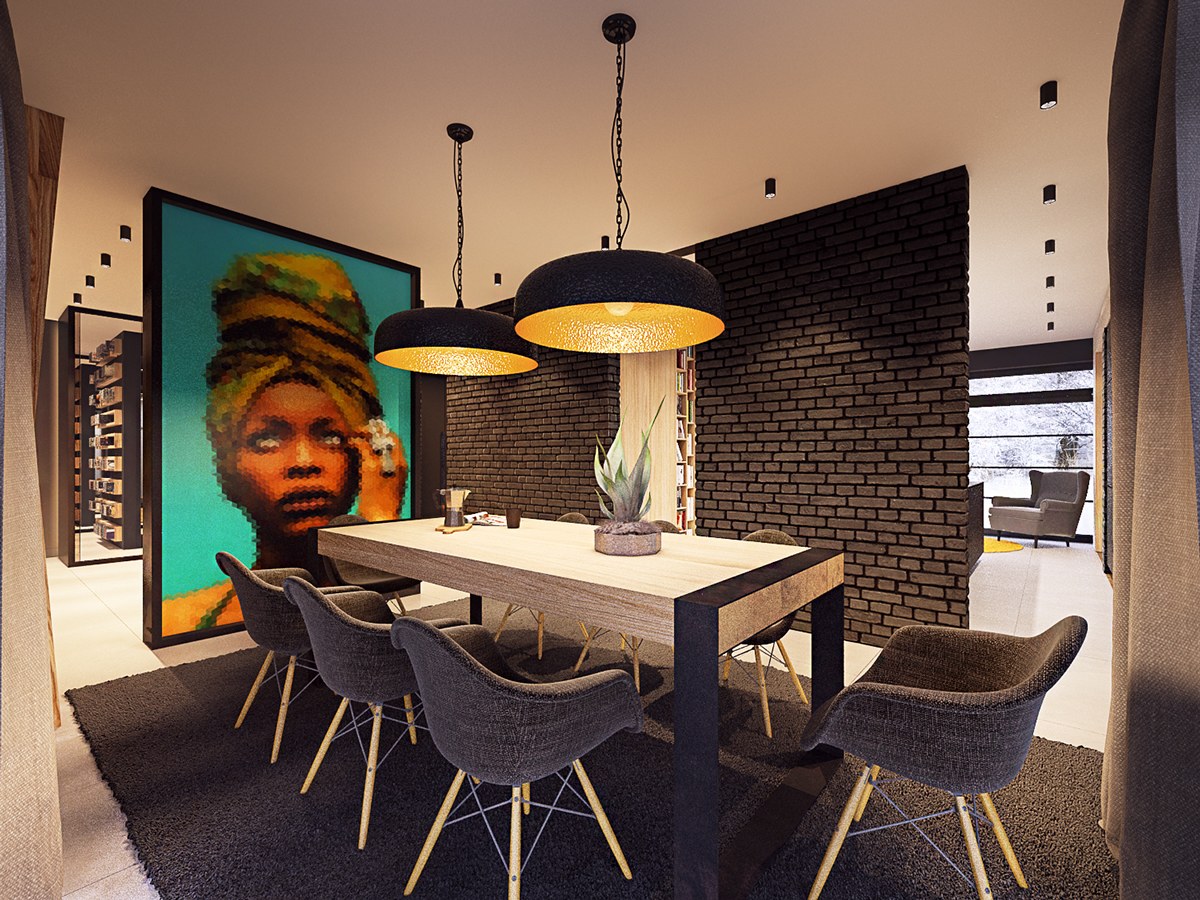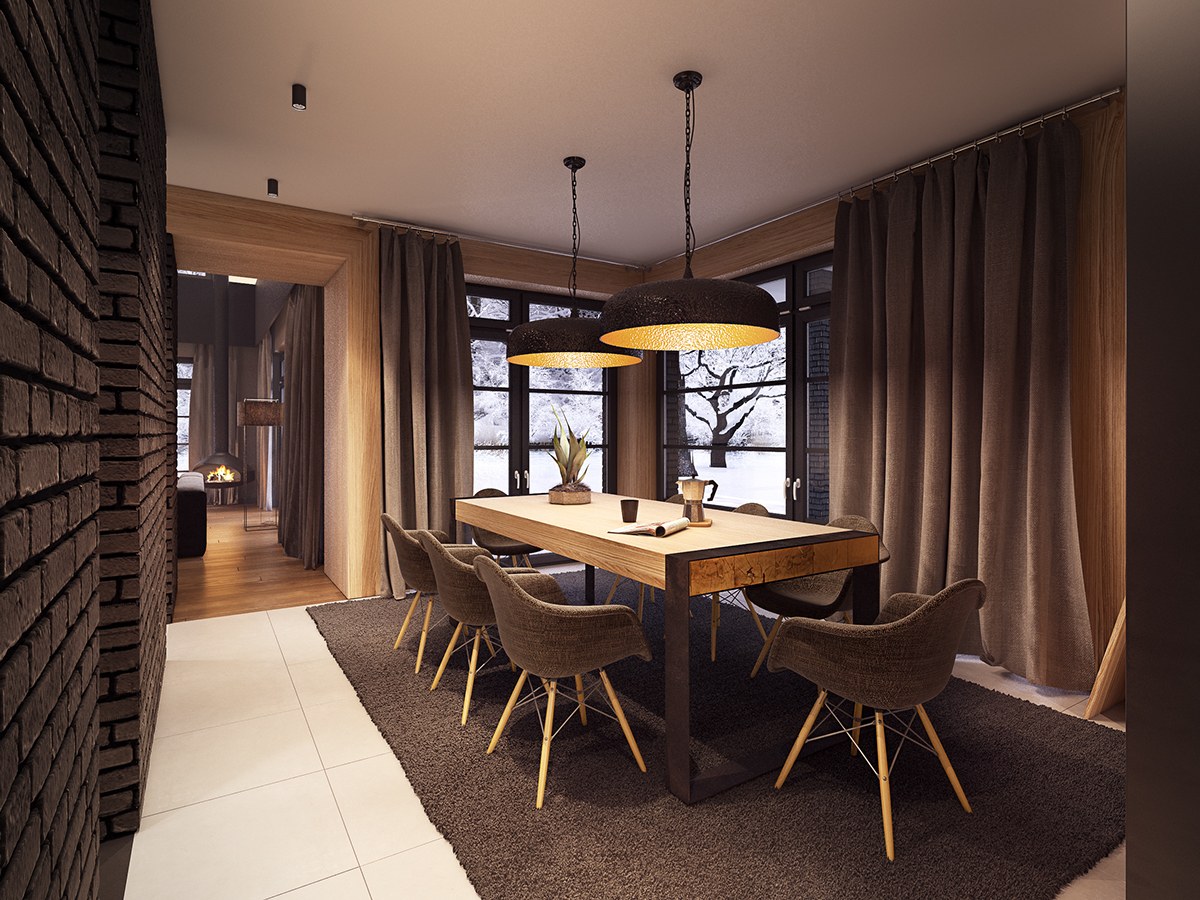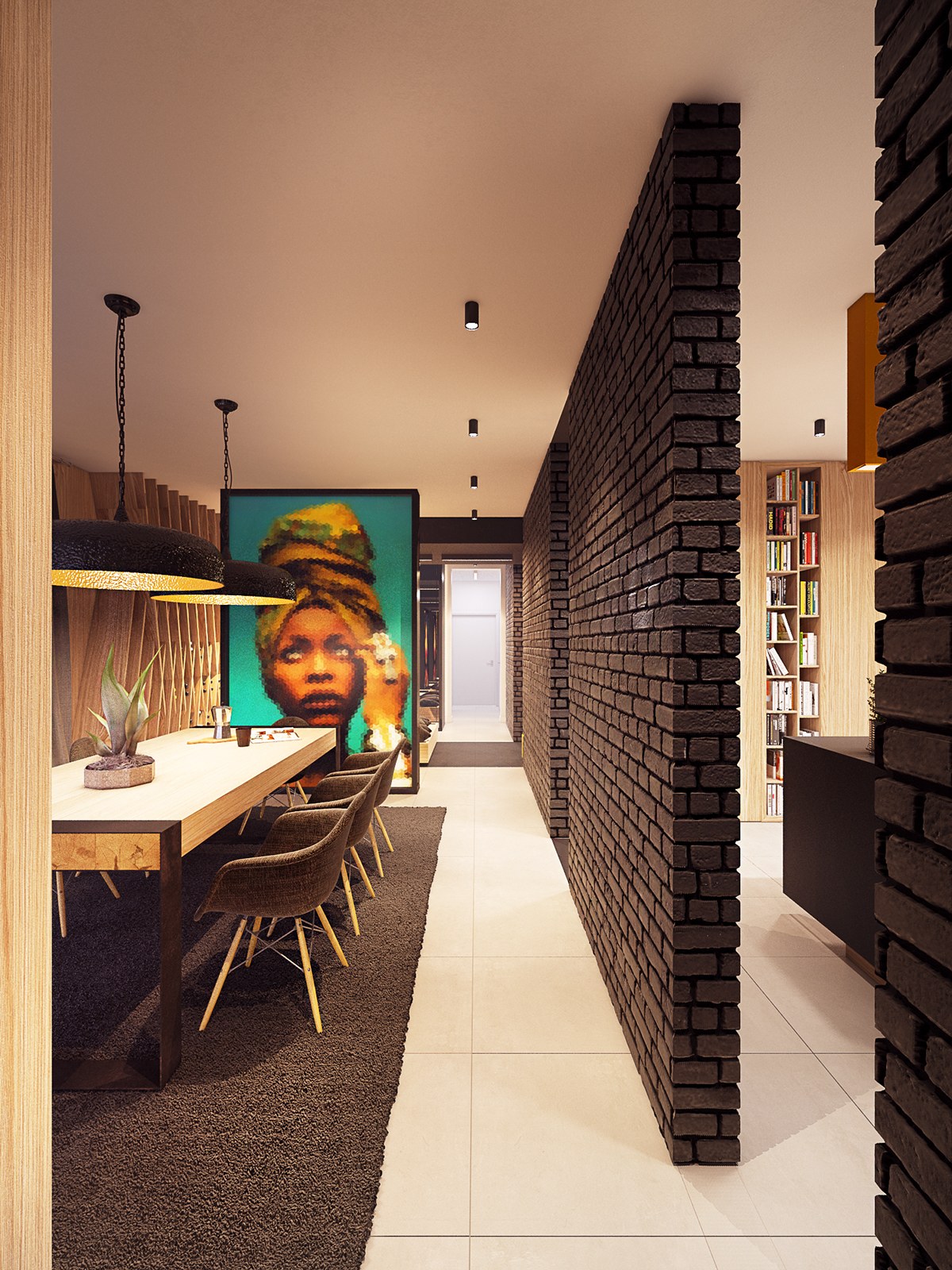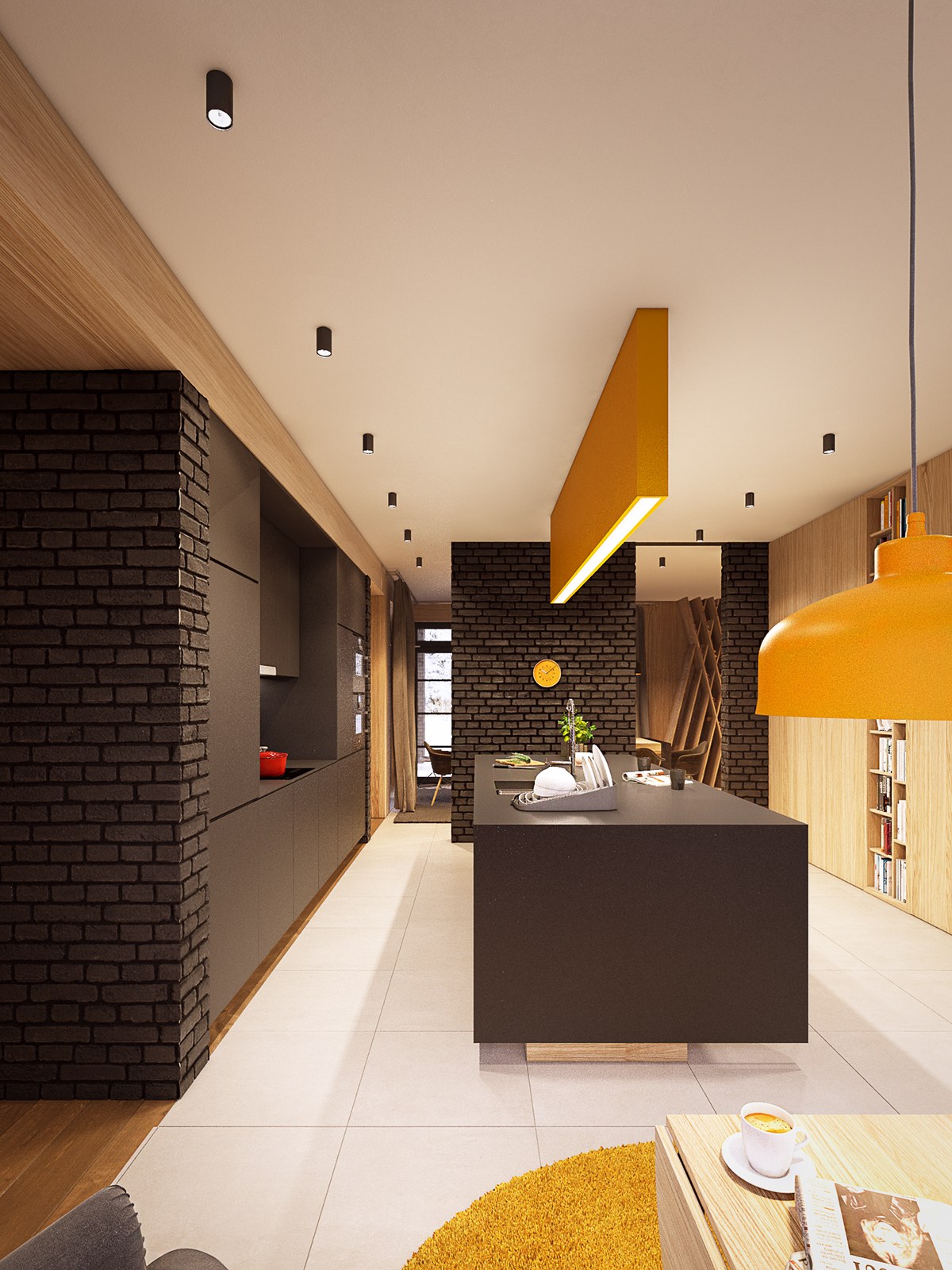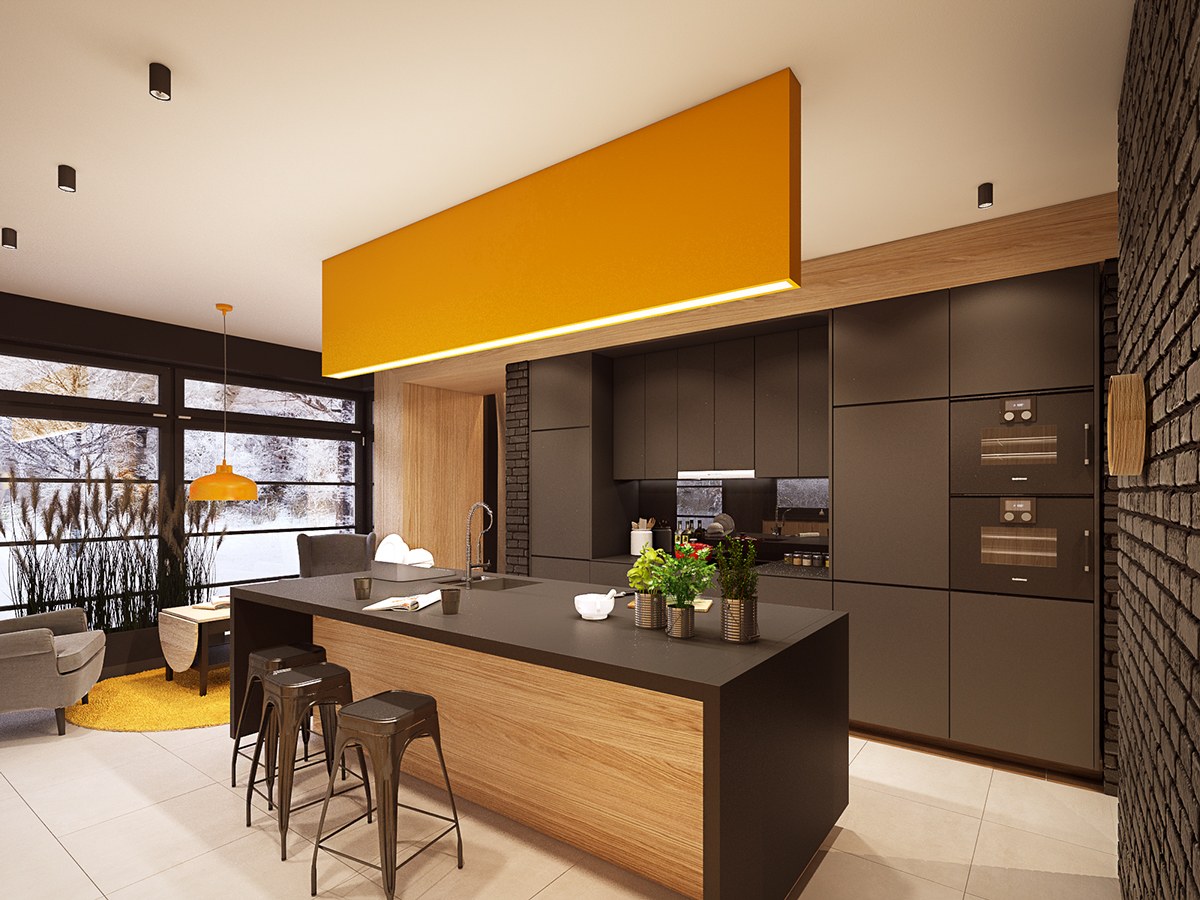 The large and dark dining room completing this trendy home design concept. Apply with a trendy and modern concept is very matching with this home ideas. A dark nuance that combines with a yellow color shade is a good mix and match color that suitable to decor the area. A few oversized prints artwork adding an aesthetic value that the designer wants to show in this area. When you look at the picture above, this area still using a brick wall texture to support the trendy impression style design here. Besides that, the wall also builds to separate the dining and kitchen area.
Trendy Bedroom Concept with Dark Brick Decor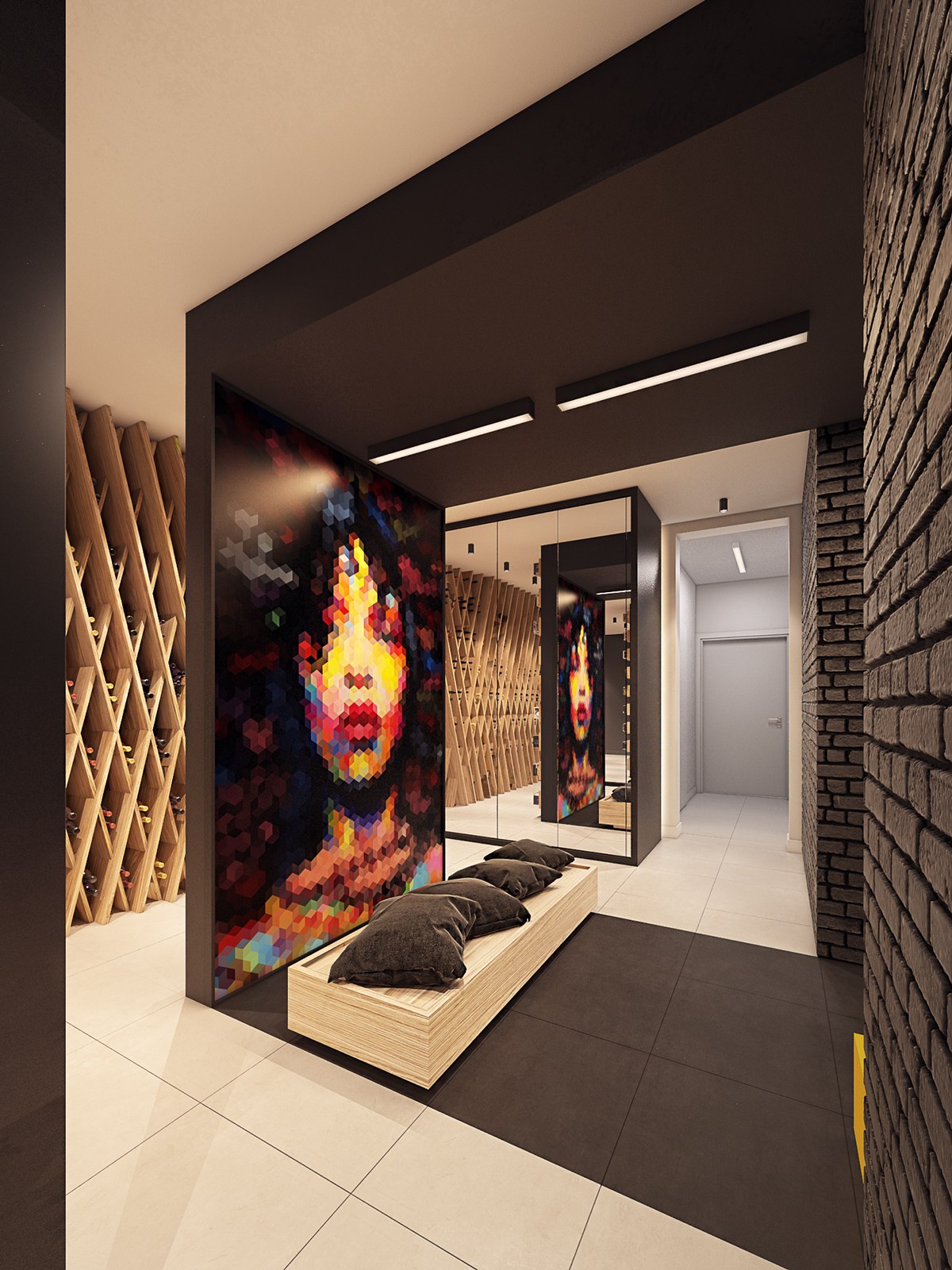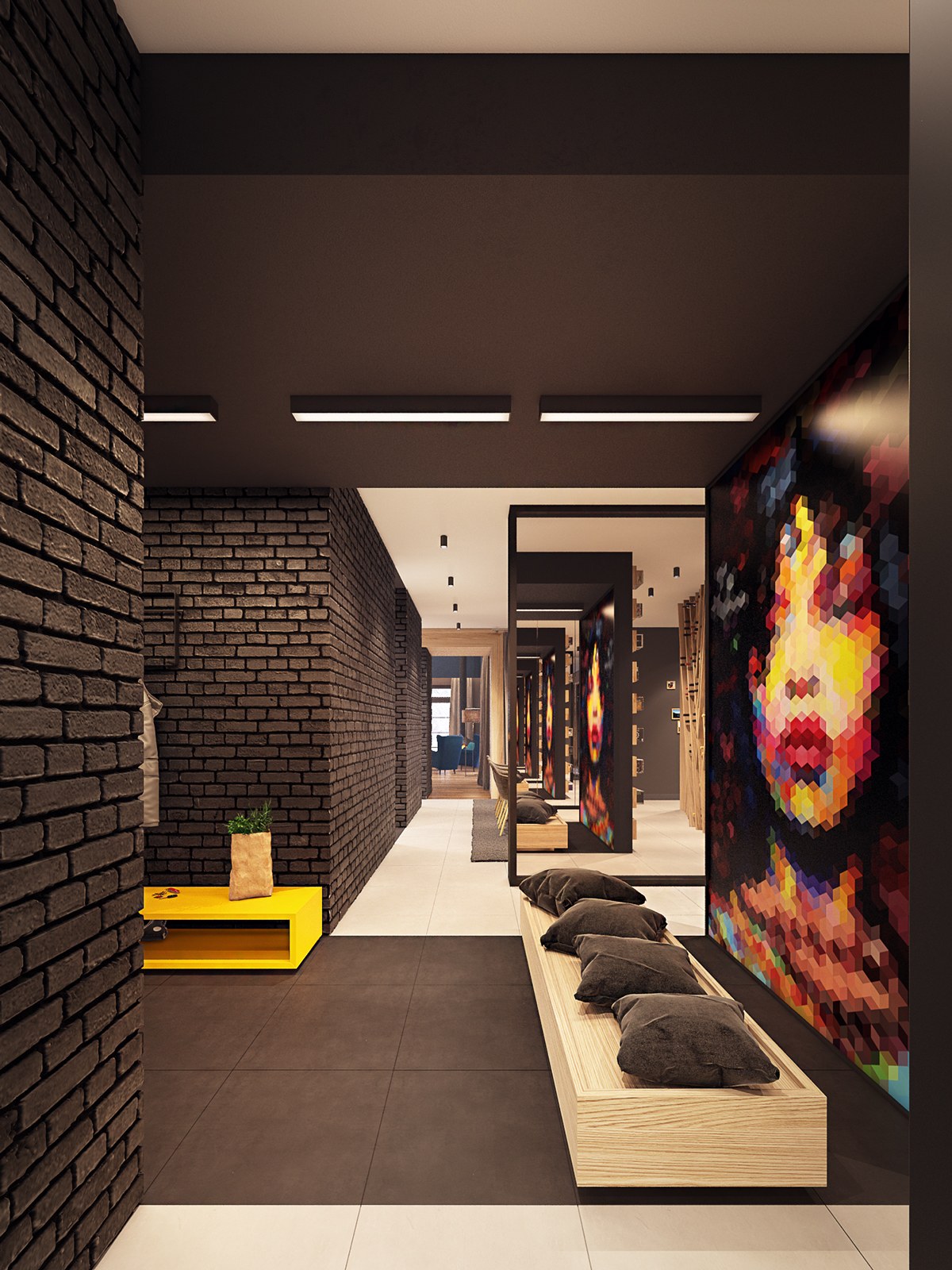 Look at the picture above, when you walk down to the bedroom, you will pass the private area. This private area using for relaxing and enjoying your quality time with your close friends. With artwork prints that apply on the part of the wall makes this space looks gorgeous. Dark brick wall accents are completing this area. A modern wooden chair is suitable to adjust inside.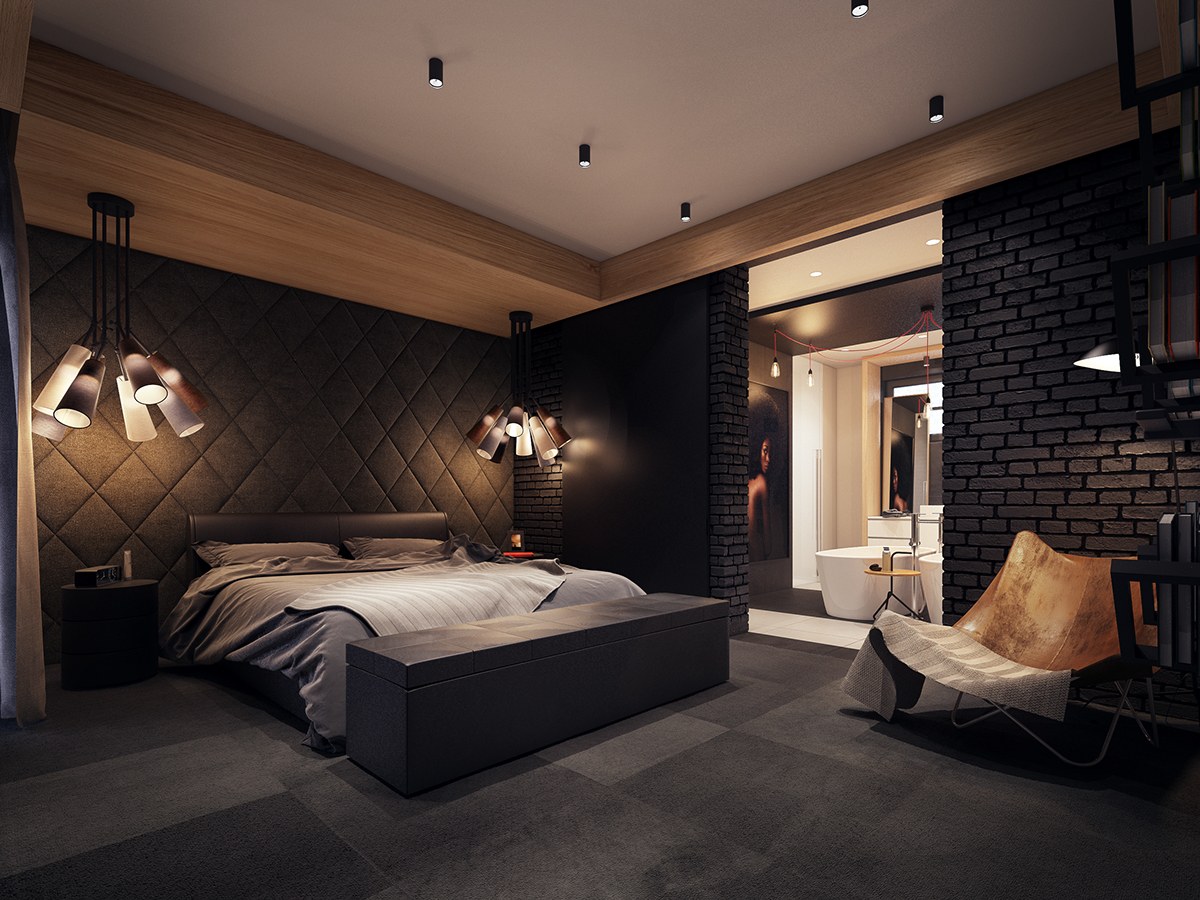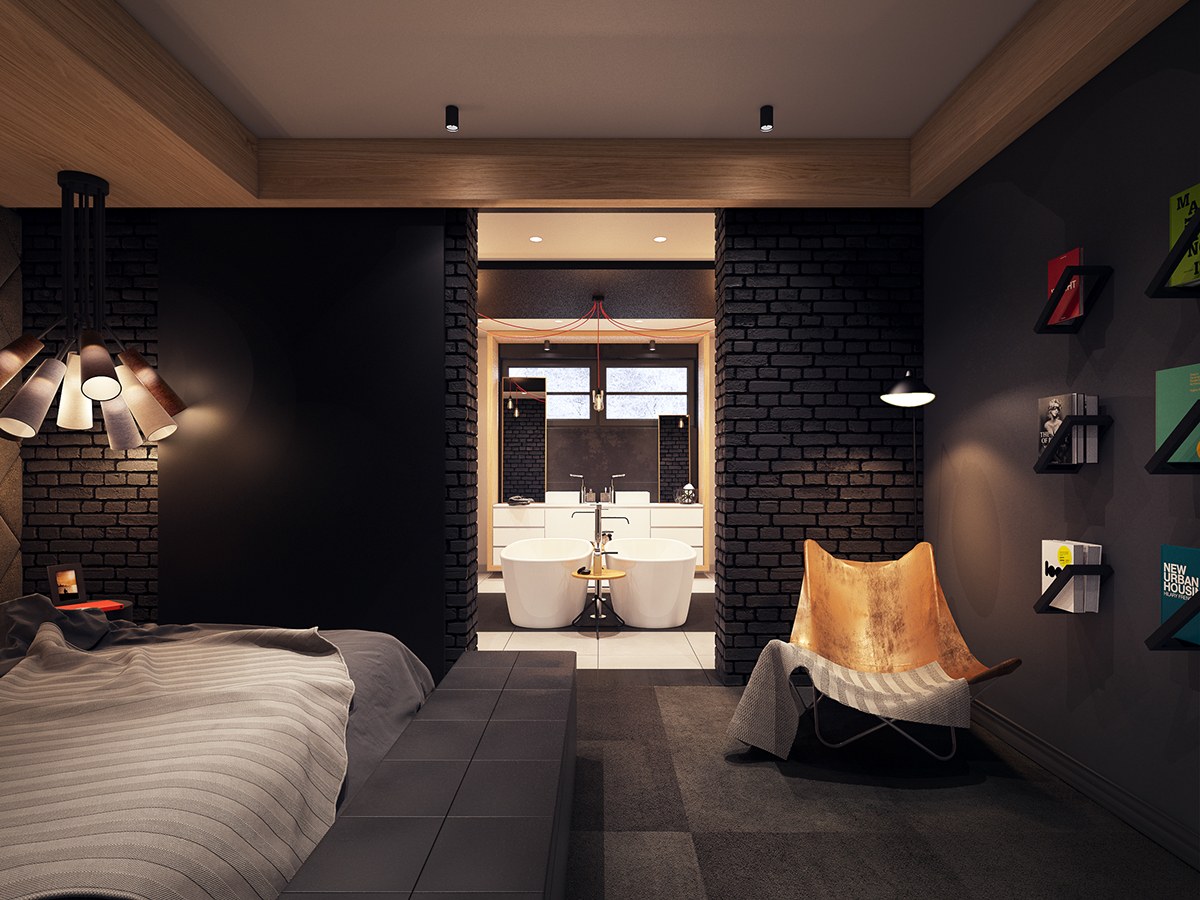 For the bedroom concept above, applying dark color evokes a serenity and comfort zone to this room. But it looks gorgeous and stunning because of the decoration and other ornaments that applied inside can support this trendy home decor ideas. Creative bookshelves in this room look so perfect to adjust inside.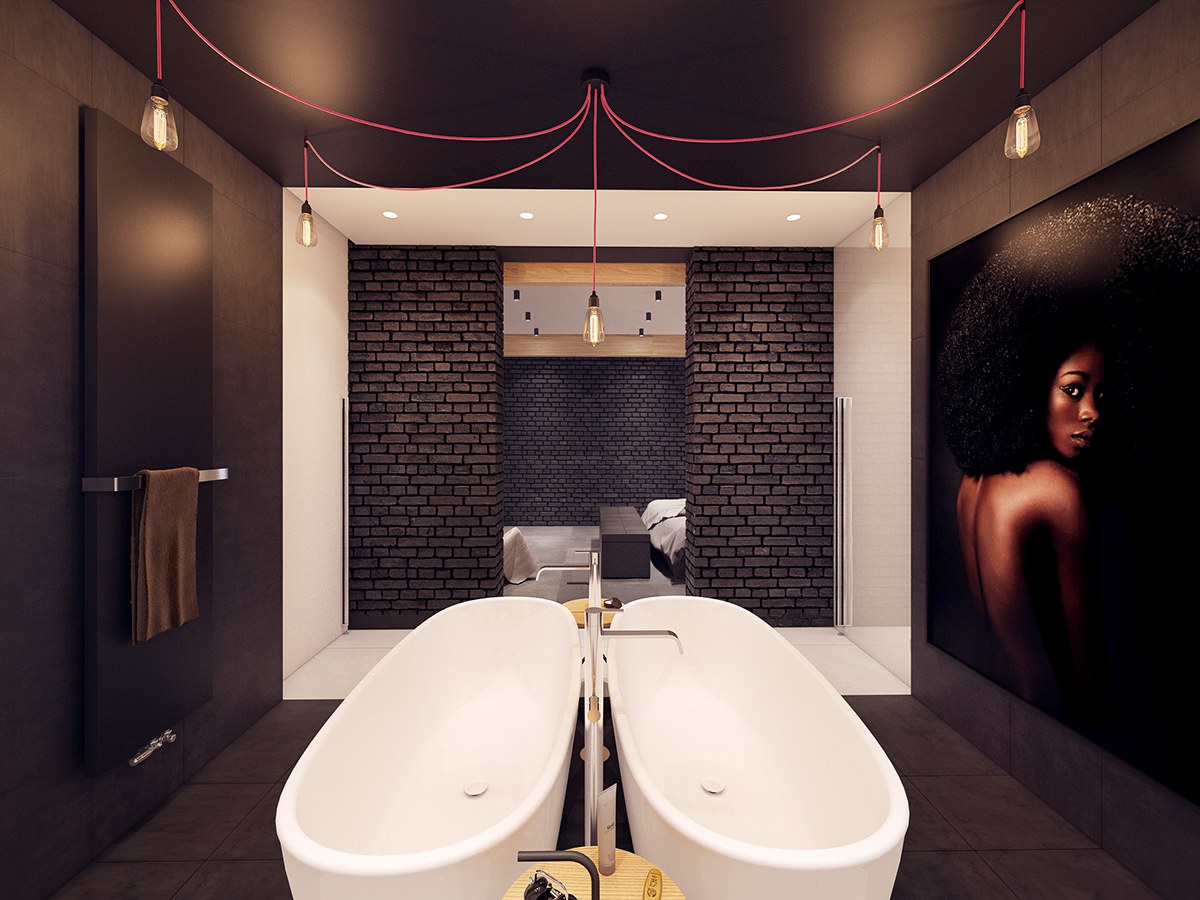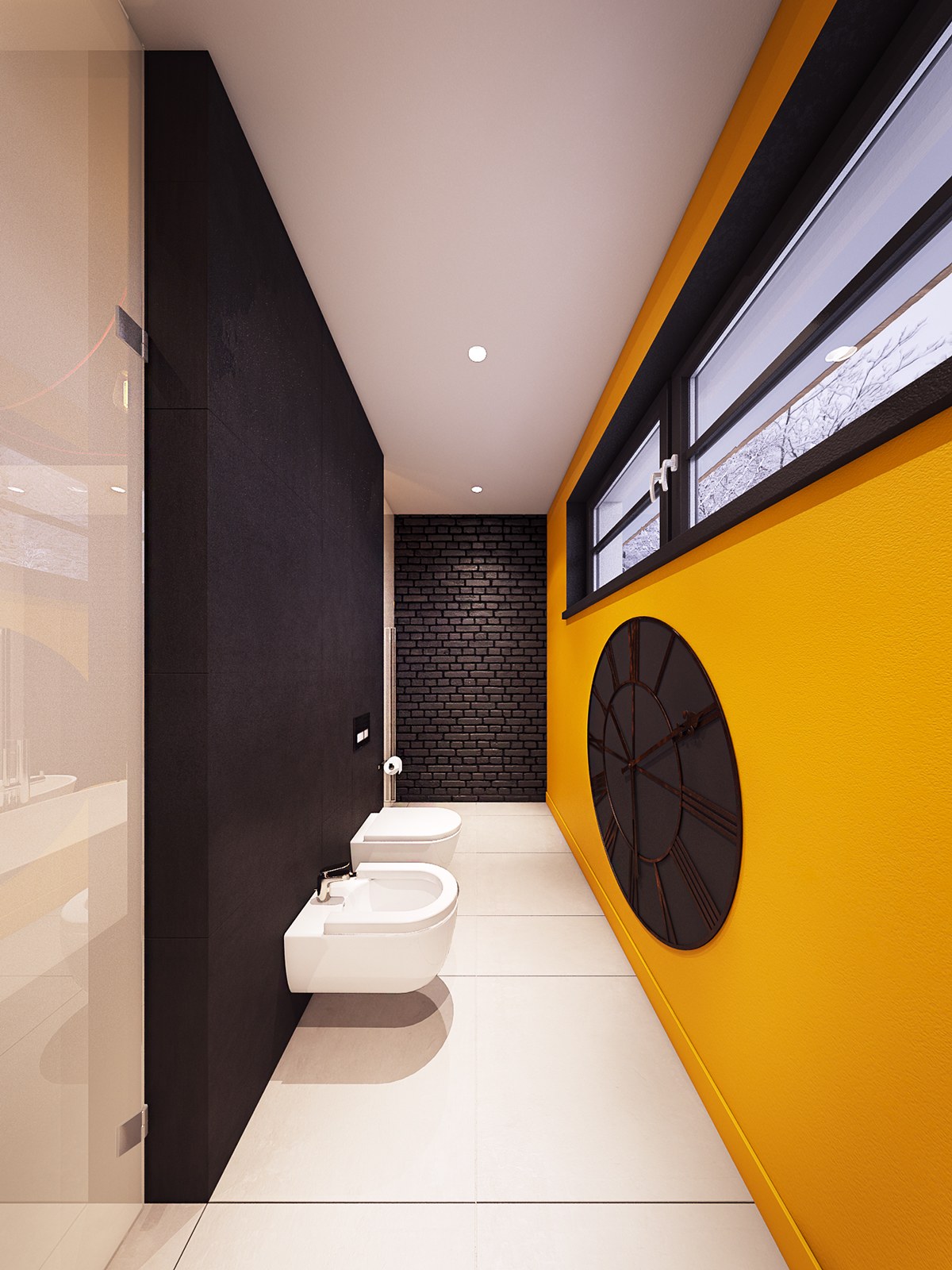 In the bathroom is where the magic of this trendy home design concept really unique. Double sinks are commonplace, but not many homeowners are able to put double baths for the bathroom. This pair of twin soaking tubs is the ultimate in luxury seduction. Lightbulbs, yellow color shade, and dark brick wall accents are the right decoration to beautify this area.