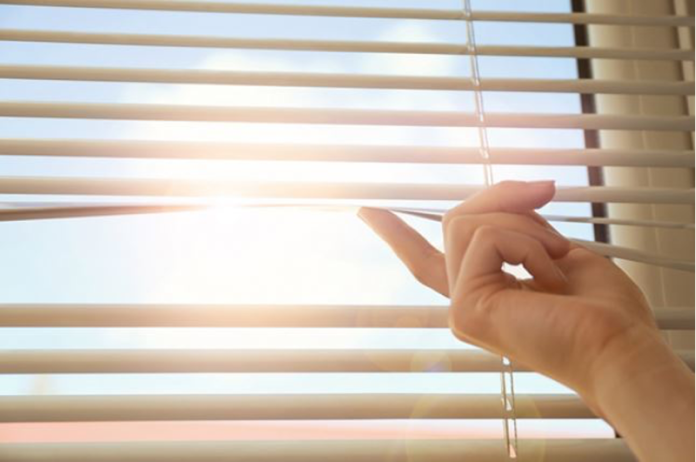 What are the best blinds for your study rooms or at workspaces? You might think that it doesn't matter or that any ordinary blind will do. However, the fact that you are not aware of it is that the blinds can make a big difference in the comfort of your study room, boosting or hampering your productivity.
Let's have a look into some of the benefits of Venetian blinds and understand why they tend to be the best pluton for your study or workspace;
1. Venetian blinds work best to prevent glare.
Aluminium Venetian blinds have an easy-to-operate design, so they can be adjusted throughout the day to prevent glare from maximum productivity. Apart from being distracting while it reflects Off computer screens and surfaces, light glare can also cause damage to devices and furniture. You can adjust the blinds to suit weather conditions throughout the day without blocking out all the natural light, ensuring your studying activities are comfortable.
2. Venetian blends give easy access to natural light.
Complete blockage of glare and brightness with thick curtains during the harshest hour of the day is an ideal solution for increased productivity. Your room will get completely dark! You will end up wasting electricity to keep the lights on during the day. Besides, working in dimmed light can also be bad for your eyesight.
Venetian Roman blinds give you the maximum freedom to adjust the light in your room. They protect you against glare while still letting natural light filter through. Venetian blinds come with horizontal slats that can be rotated nearly 180 degrees. The adjustability of the stats also lets you maintain an outside view while you work. Enjoying the outside view and giving your eyes a break from the computer screen has never been easier.
3. They reduce heat during summers.
In the hottest months of the year, Venetian blinds give relief from the heat. Besides making you droopy or causing your concentration to waver, summers can also make your computer and desks overheat. To prevent heat from stagnating in the room, employ vertical blinds in the tilted form to allow the breeze to waft through without letting the room heat up at the same time.
4. Venetian blinds give you privacy. 
Venetian blinds not only control the intensity of the sunlight in your room but also keep strangers from seeing the interior of your rooms. They provide you with a level of privacy that cannot be obtained from hanging curtains. Your otherwise bare window is kept covered with blinds, so the total strangers are kept from knowing what's happening inside your room. Thus adds a little more safety and security into your private workspace. If you are looking for ultimate privacy, then it is best to install top-down shades.
5. Venetian blinds work as great home décor elements
Venetian blinds come in a wide range of styles, patterns and colours. The countless options allow you to create whatever look you want to achieve in your workspace, bedroom, kitchen, and even washroom. They are also available in several materials like aluminium, wood, faux wood, plastic and more. These choices let you decorate your room to complement your furniture while sticking to your budget.
The size of the window is an important factor to be considered while buying blinds. For very large windows, you may not find the size that will fit. In that case, go for a tailor-made Venetian blind. If you have children or pets in the house, go for cordless blinds as they are safer but still elegant. Venetian blinds also create a welcoming appeal that makes your guests feel comfortable as they enter the house.
6. They prevent discoloration of furniture and reduce strains.
Window blinds also help in preventing your furniture from fading and discoloration. There are several other benefits to installing Venetian blinds in study rooms, including health advantages. Because they help control the amount of sunlight in your room, eye strain and headaches are reduced. Venetian blinds can certainly deliver several benefits.
So, what are you waiting for? Get ready to speed up your productivity with Venetian blinds today!