Roohome.com – Some people are confused while choosing the right home design, especially if you have a loft area. Having a comfortable dwelling in your space is the dream of every person. Chic home design ideas below might be your inspiration in beautifying your space. There are 3 designs from the famous designer with a different characteristic. That is why we would like to give some ideas in designing and decorating the loft apartment. Modern, unique concept, stylish decor and Scandinavian style, the designer use to arrange the home. Let's pick one of the beautiful home plan designs here which suitable with your willing.
Chic Minimalist Home Design with Soft Blue Color Nuance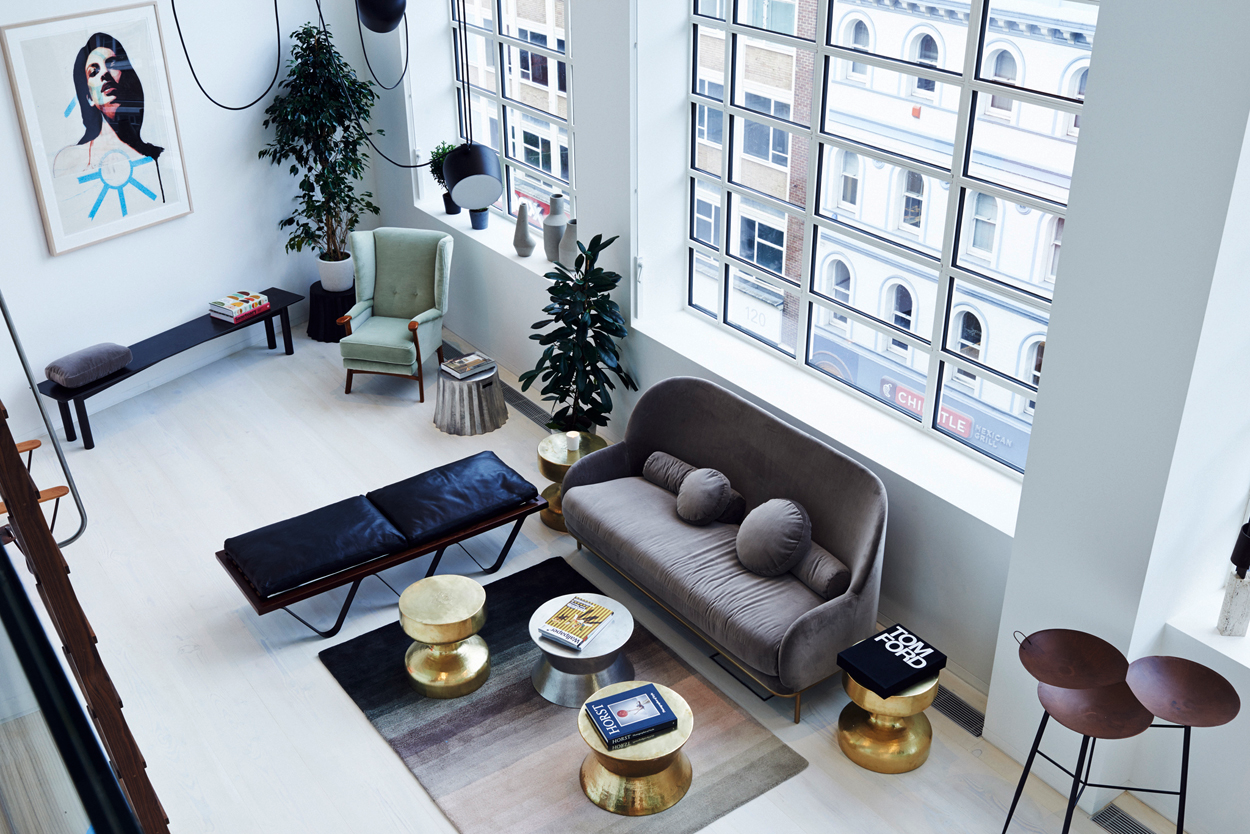 Chic living room ideas in the large interior inside are great to explore your ideas while renovating this space. Unique coffee table and the modern sofa looks matching to completing this living area.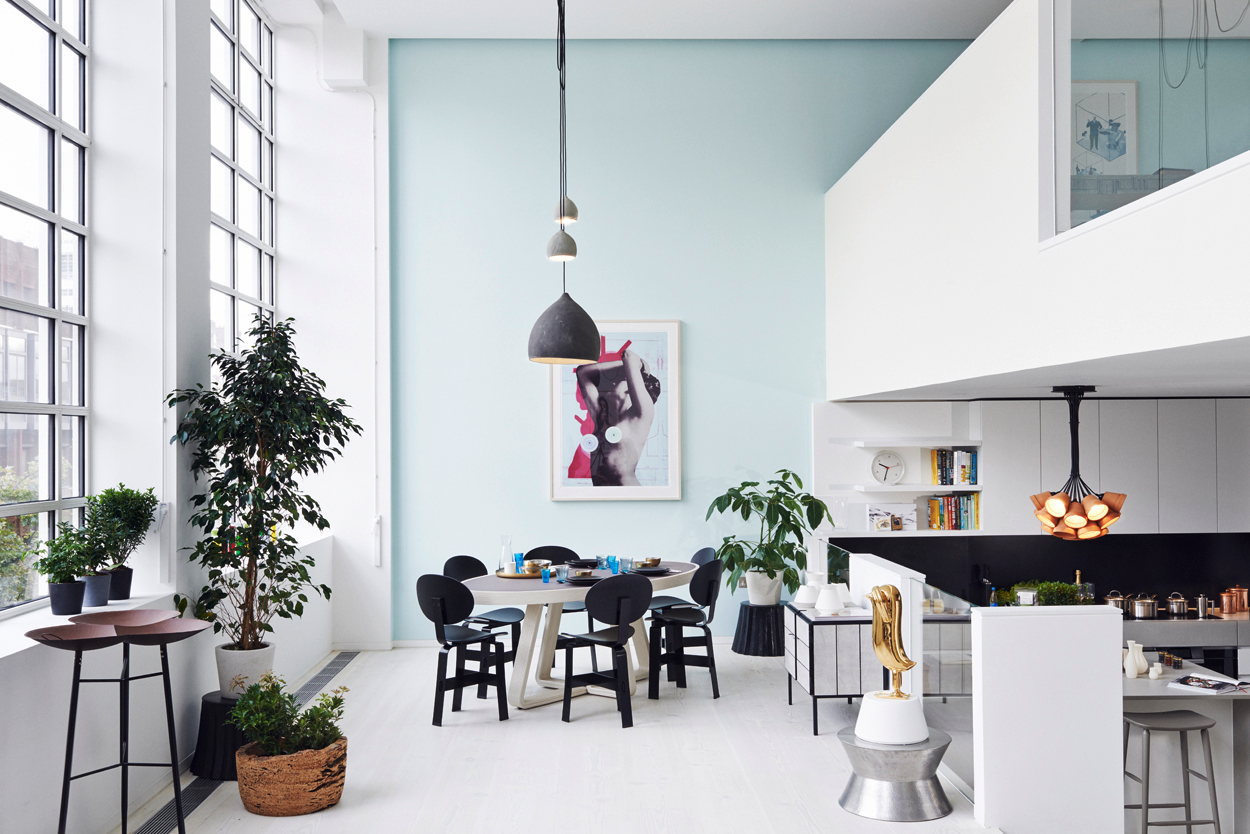 Soft blue and white color nuance look matching to make this kitchen area chic and awesome. Decorative plants inside bring out a fresh ambiance for surrounding the place.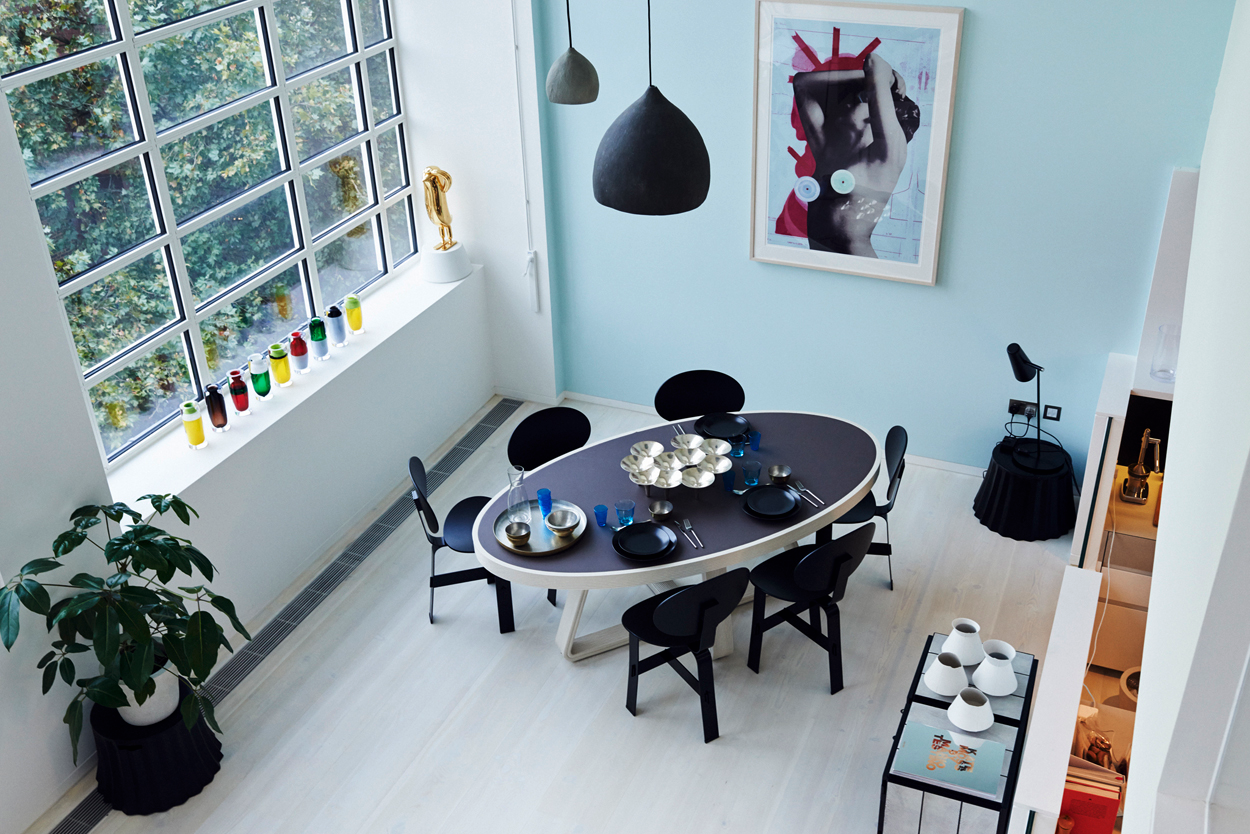 Minimalist style is a great concept to apply in this beautiful home plan designs here. Black table and chair for a dining room here are able to suit your concept design.

A blue bed with a soft blue sky color shade make your bedroom more stunning. White minimalist kitchen with modern pendant lights make your interior perfect.
Gorgeous Loft Home Design with Stylish Decor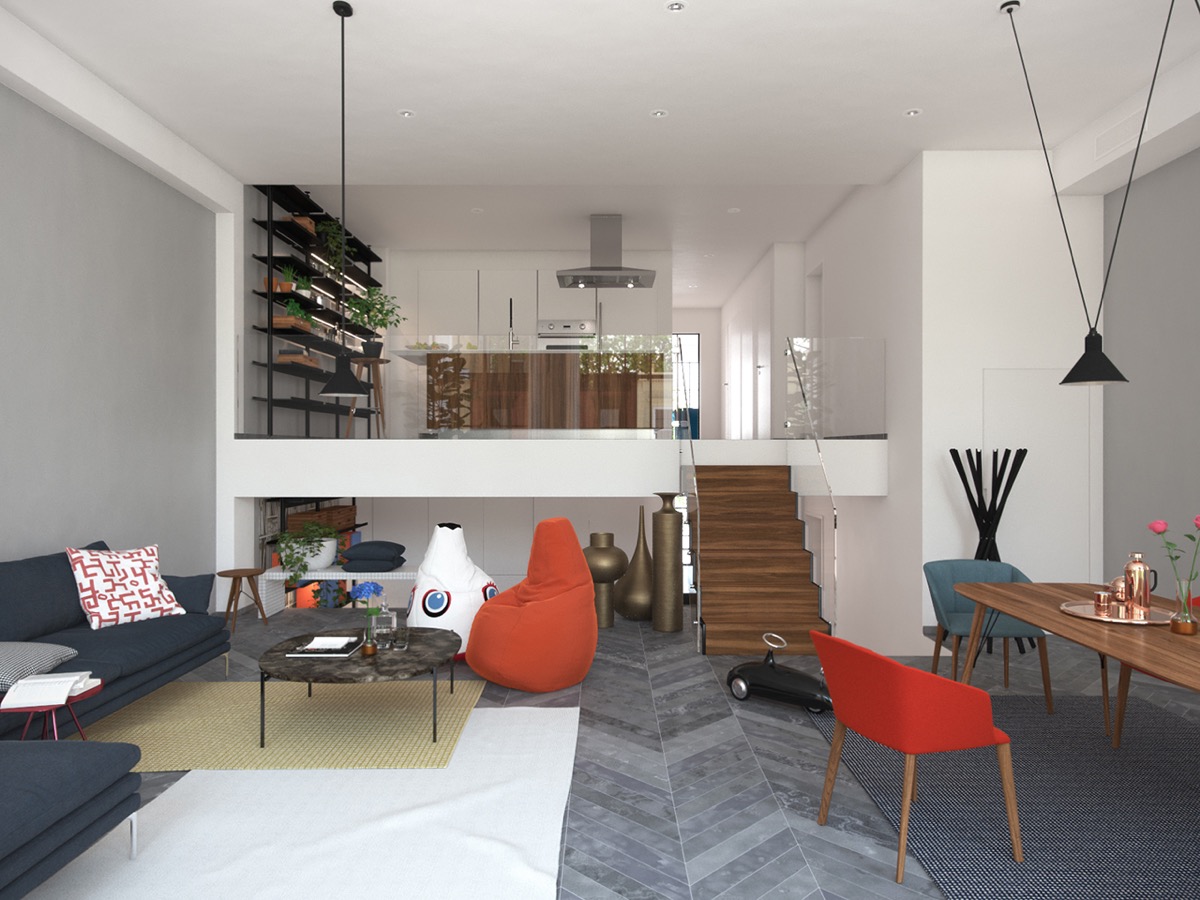 For loft home design, Jure Smuk has creative ideas to renovate this home. A stylish decor will make this home visible more gorgeous.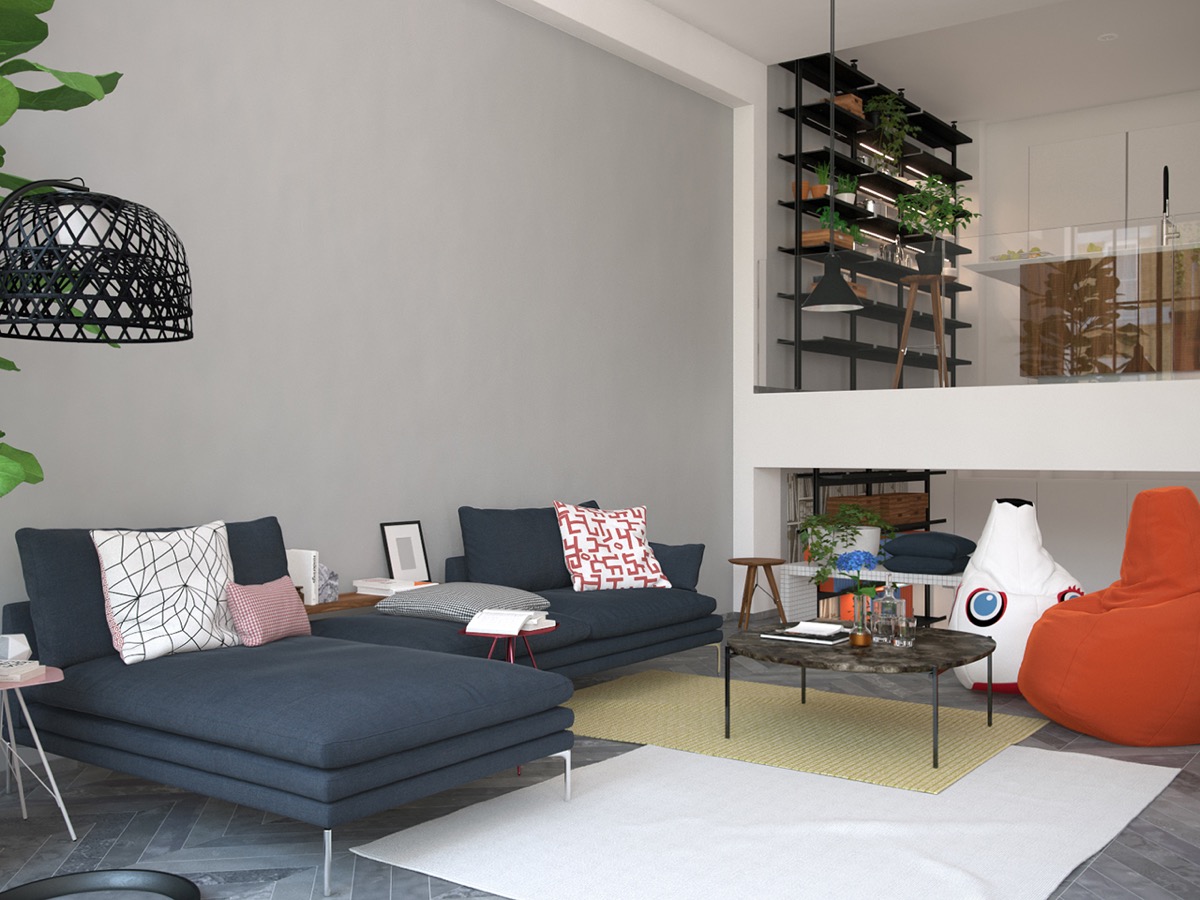 Cozy modern sofa with colorful design evokes a chic impression to this living room. You can enjoy your quality time with your family or read time while sitting on it.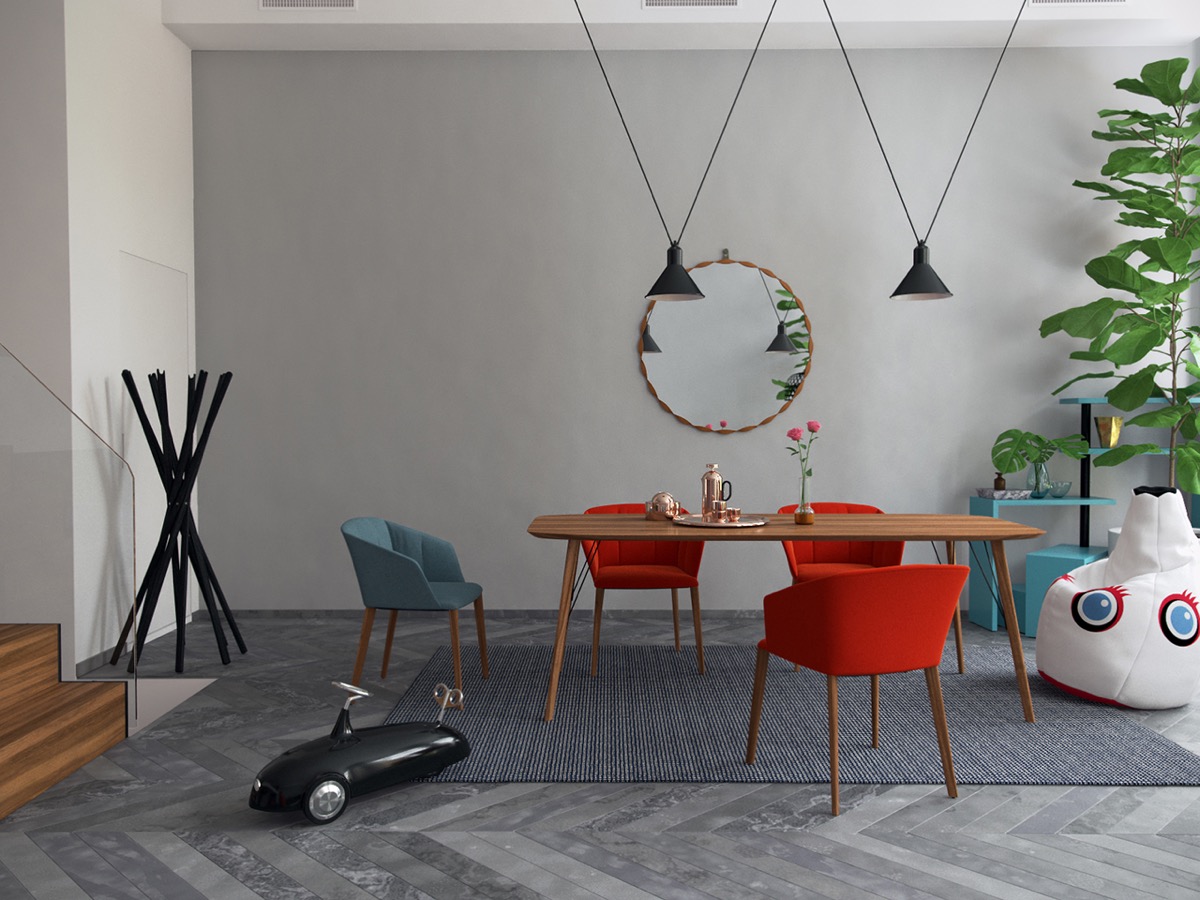 Simplicity, modern, and chic impression were shown to this dining room. Red color on the chair evokes an energetic feel surround the place.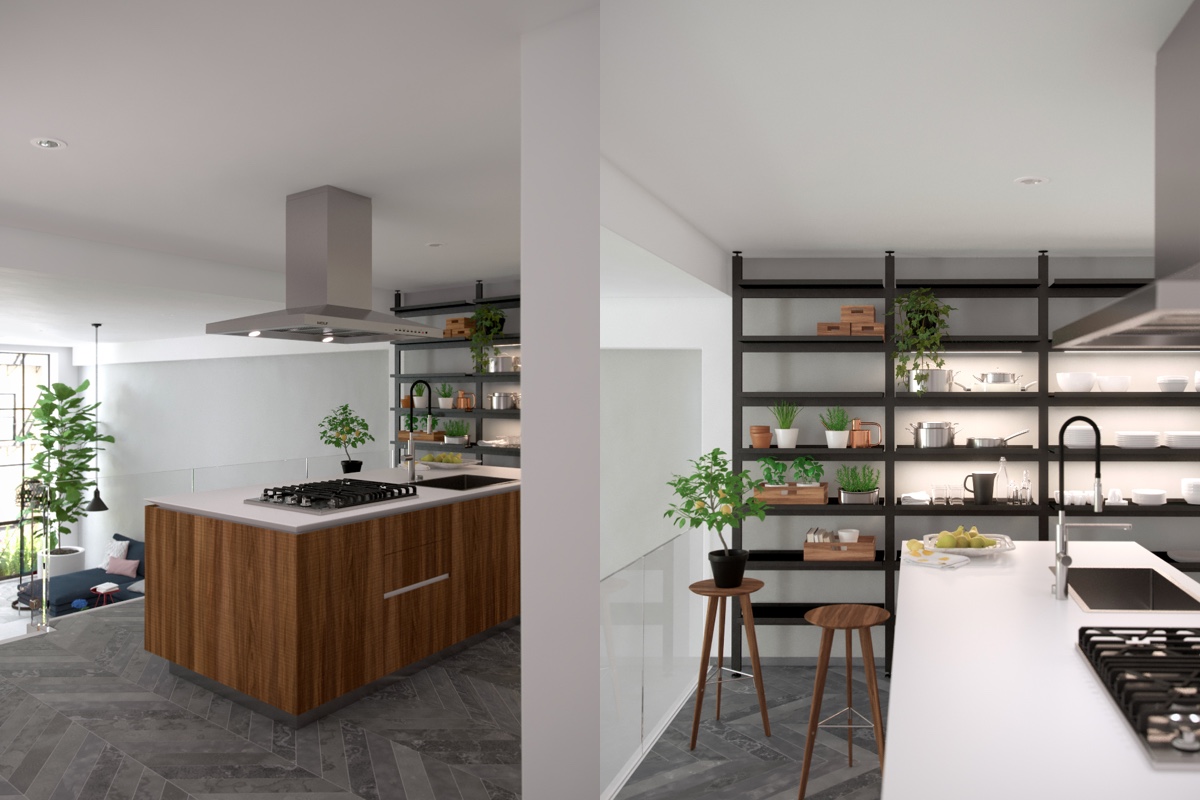 Modern minimalist style and indoor plants for the kitchen are suitable to beautify your chic home design ideas.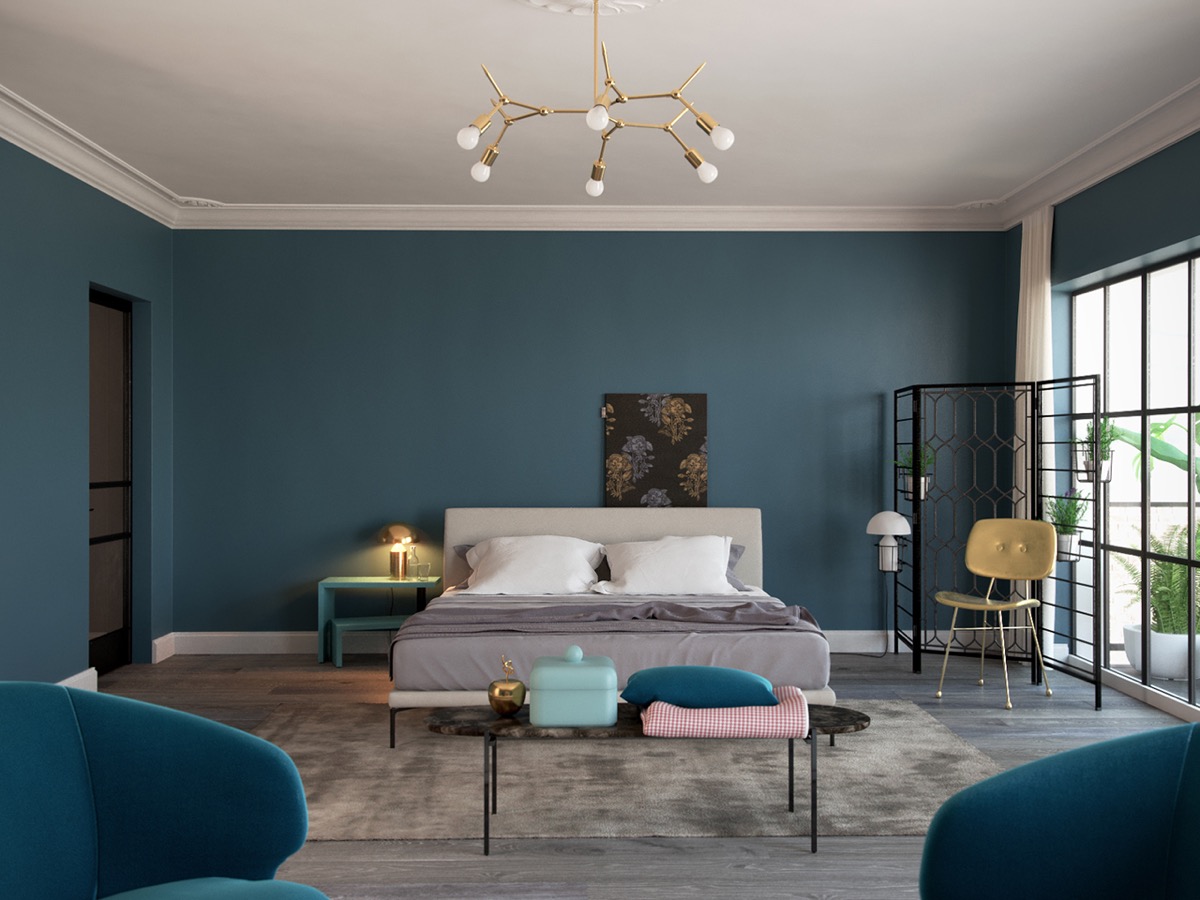 Dark blue with a gray bed in this bedroom is a right color blend to make your bedroom perfect and awesome. Creative lighting brings out a modern and a little romantic impression.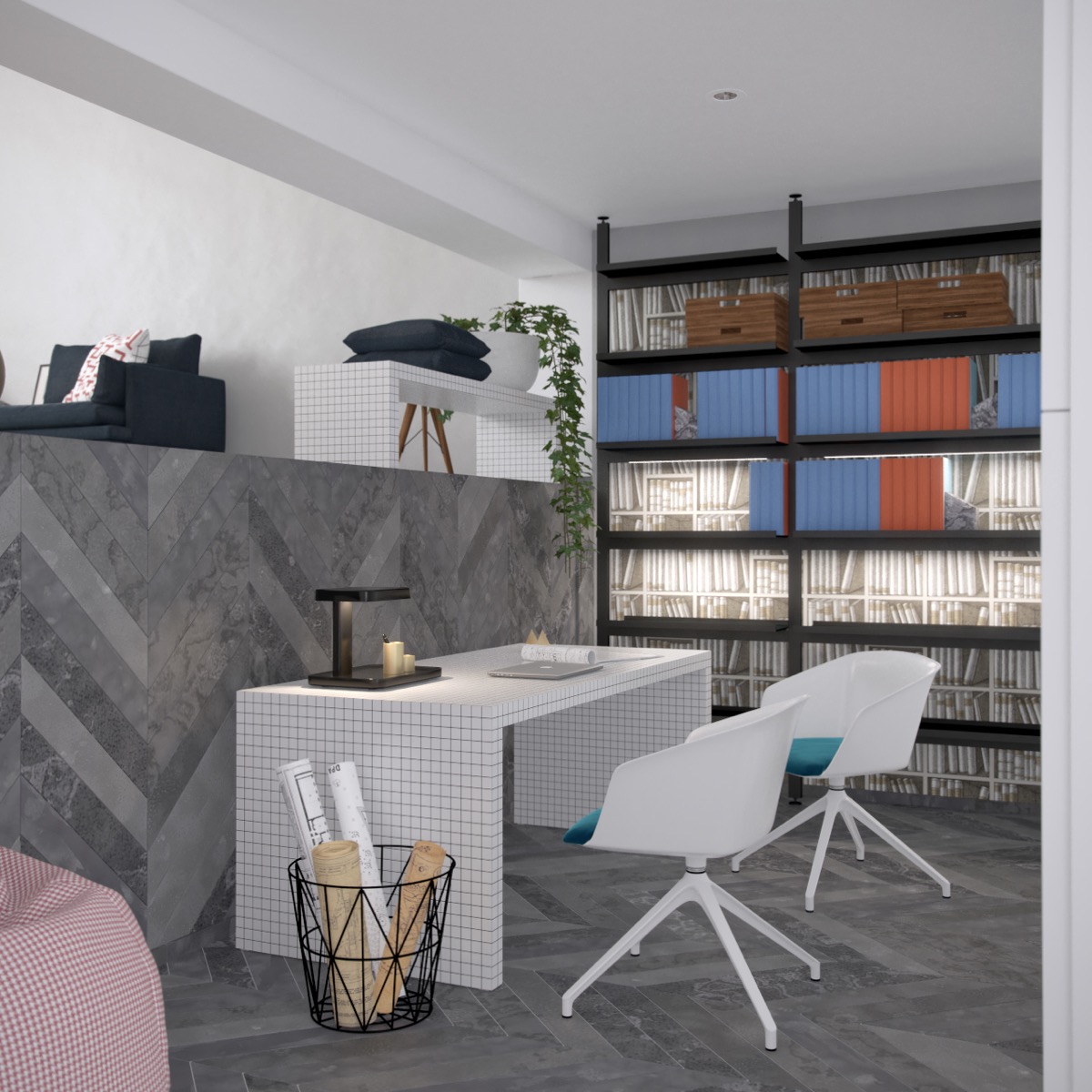 A white color for table and chair with gray marble tile design present a simple modern impression inside.
Chic Modern Home Design Combined with Scandinavian Feature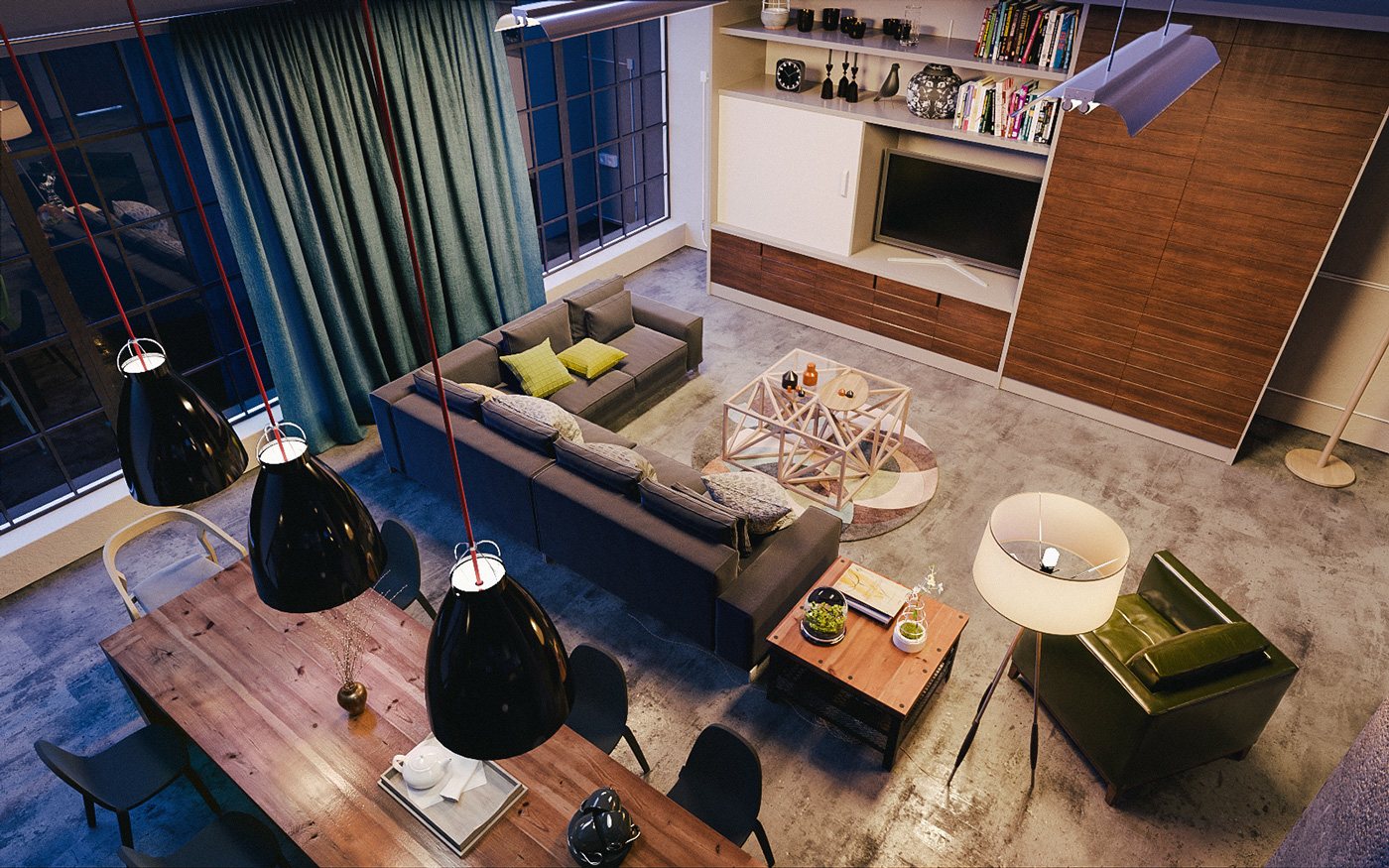 Modern style design also suitable to apply for perfecting your beautiful home plan designs. Combined with Scandinavian feature ideas make this interior looks gorgeous.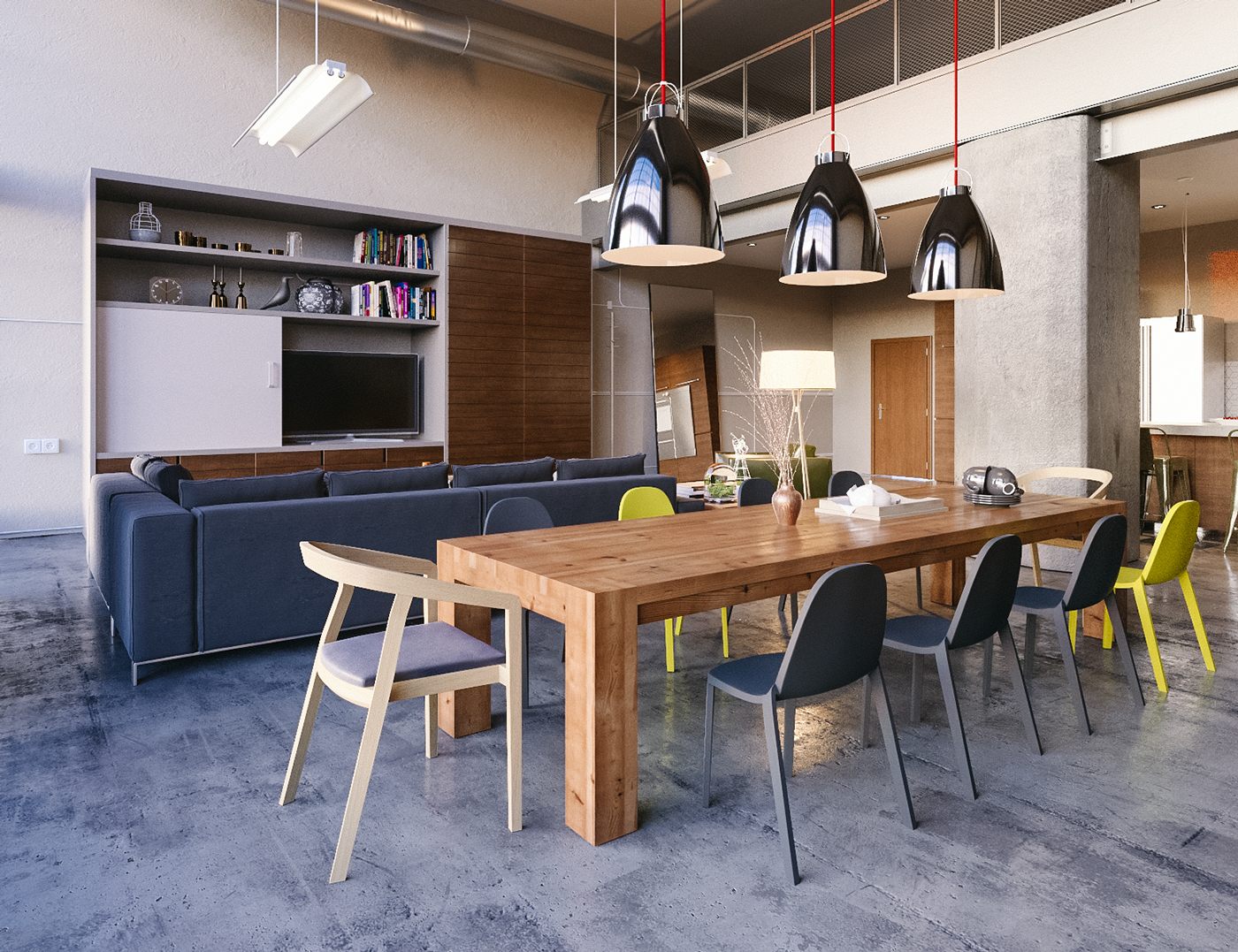 Scandinavian style for dining room with colorful chairs and unique pendant lights make this space perfect.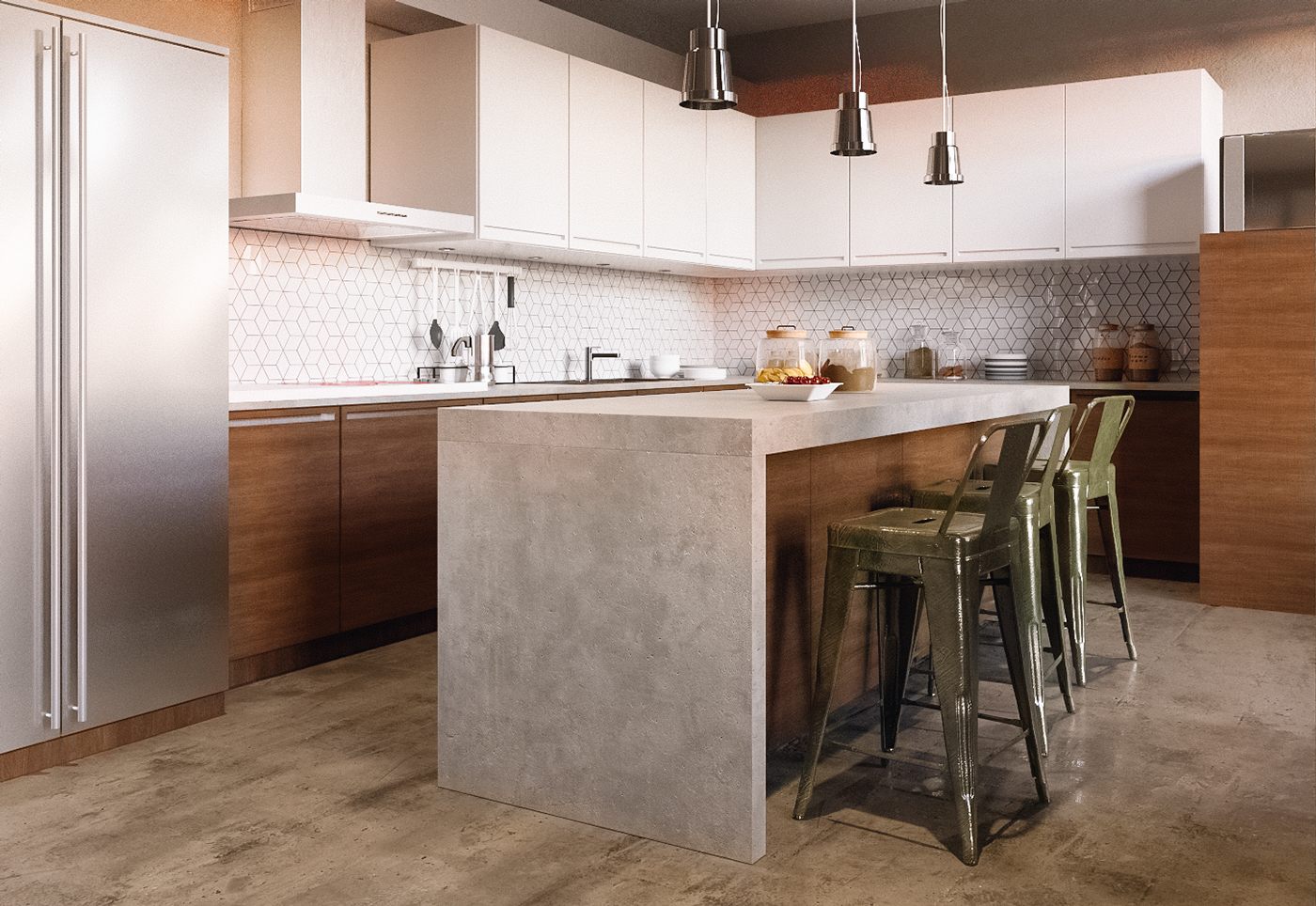 Simple modern kitchen design with wooden and concrete barstools can support this interior design. White cabinets are suitable to completing this interior. From those 3 chic home design ideas above, which one do you like?