Roohome.com – Are you planning to update your bedroom interior decor? You have to think creative ideas to design your room. There lots of inspiration for decorate your room and make it looks stylish and fashionable. Creative accent wall ideas become the right choice to help you arrange the room. There are a variety of beautiful bedrooms that span a huge range of styles from contemporary to classic, eclectic to luxury, and everything. If you are looking for stylistic bedroom wall accent designs, bedroom frame designs, or just want to check out some neat color palettes or fresh decor motifs, let's take a look these pictures below!
Contemporary Bedroom with Geometric Accent Wall Decor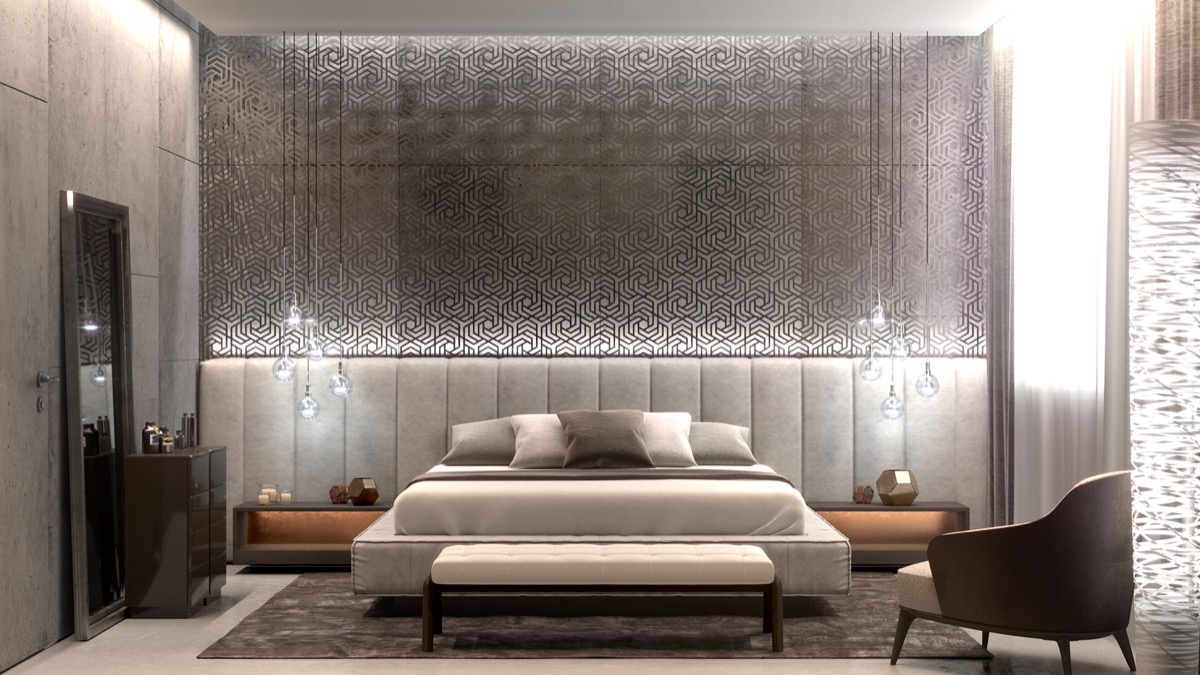 Geometric latticework, dramatic lighting, modern feature more fitted to apply inside this bedroom to make it looks contemporary. The concept design above also evokes the room into a sophisticated retreat.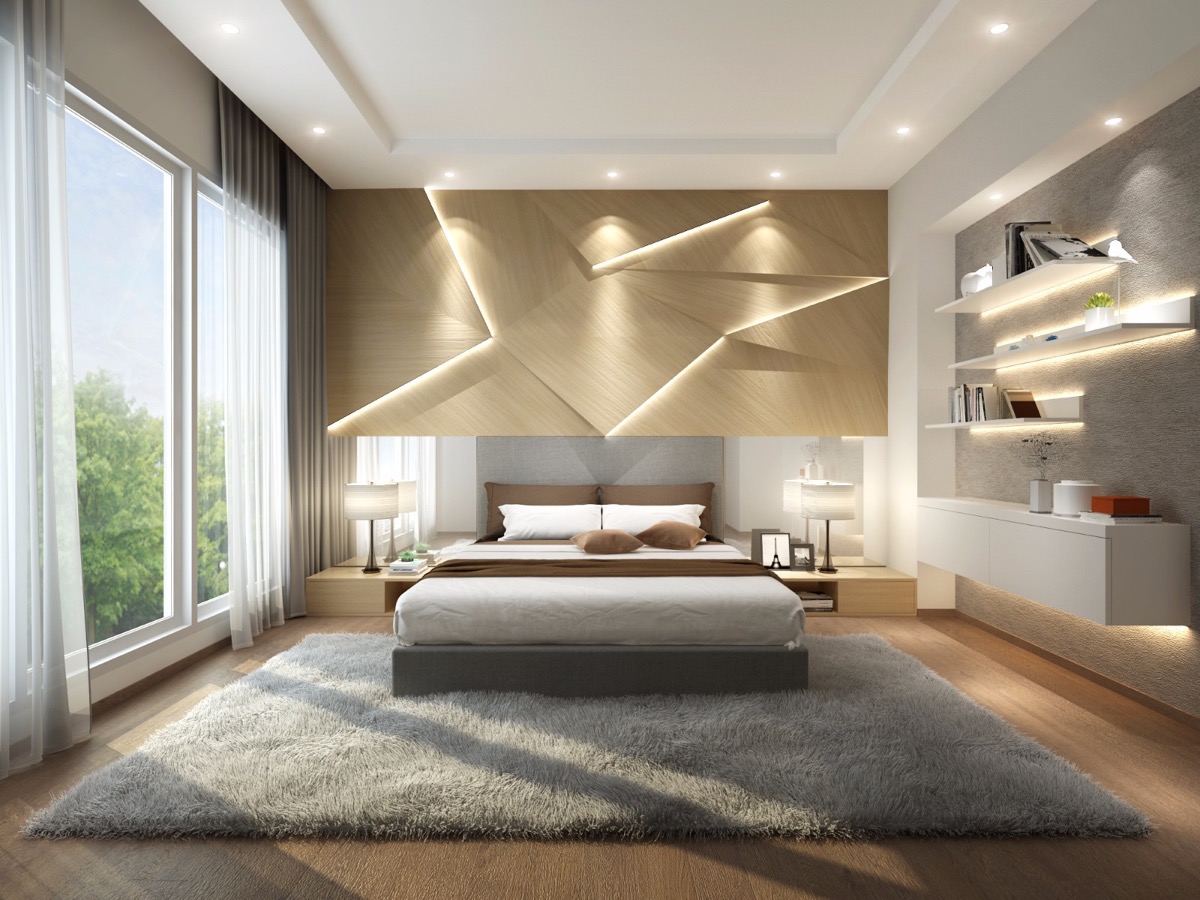 Bedroom lighting ideas that come out from the decoration around the room brings out a warm ambiance. Determine the effect you want to create inside, this ultra-modern geometric is suitable for application as the bedroom wall accent designs.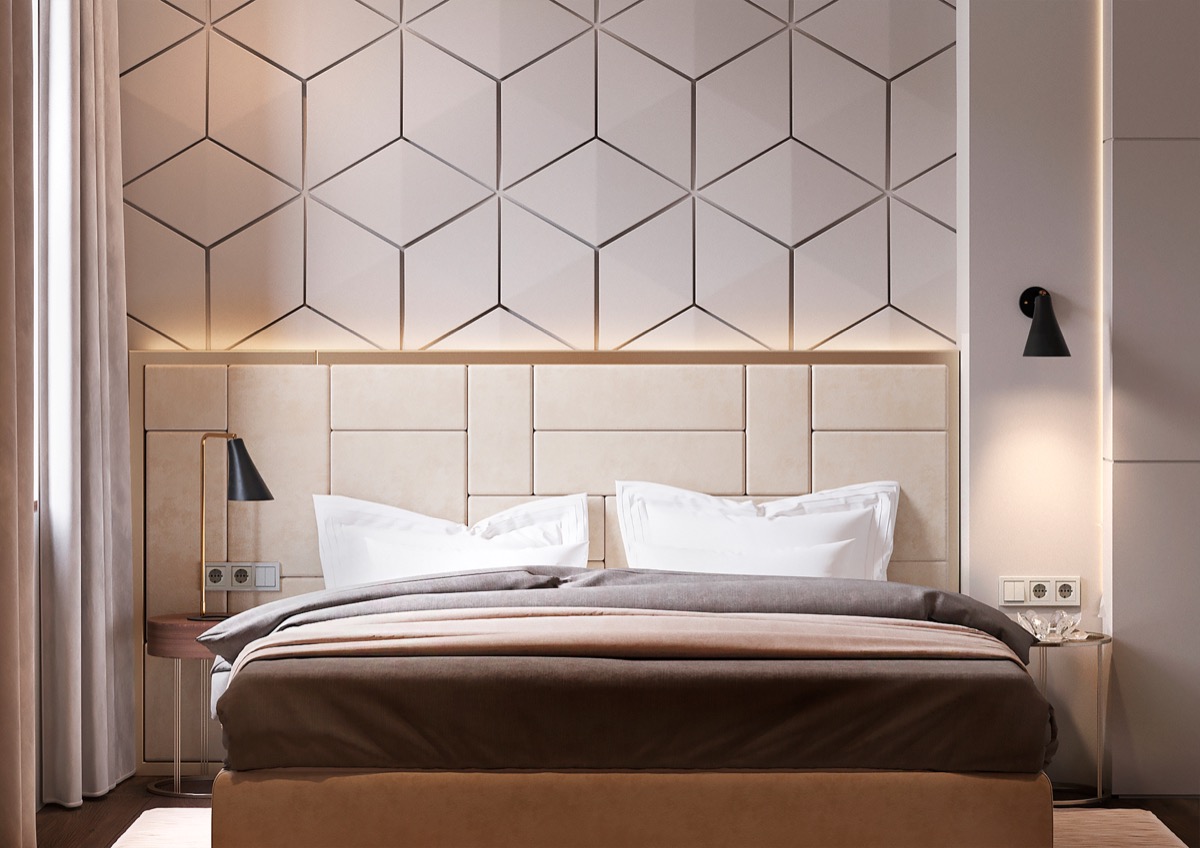 These geometric wall panels give a modern look that shown surround the room. Hanging wall lamp bringing a bit warm effects because of the gleam lights that produce on it.
Concrete Wall Bedroom Brings Out Trendy Look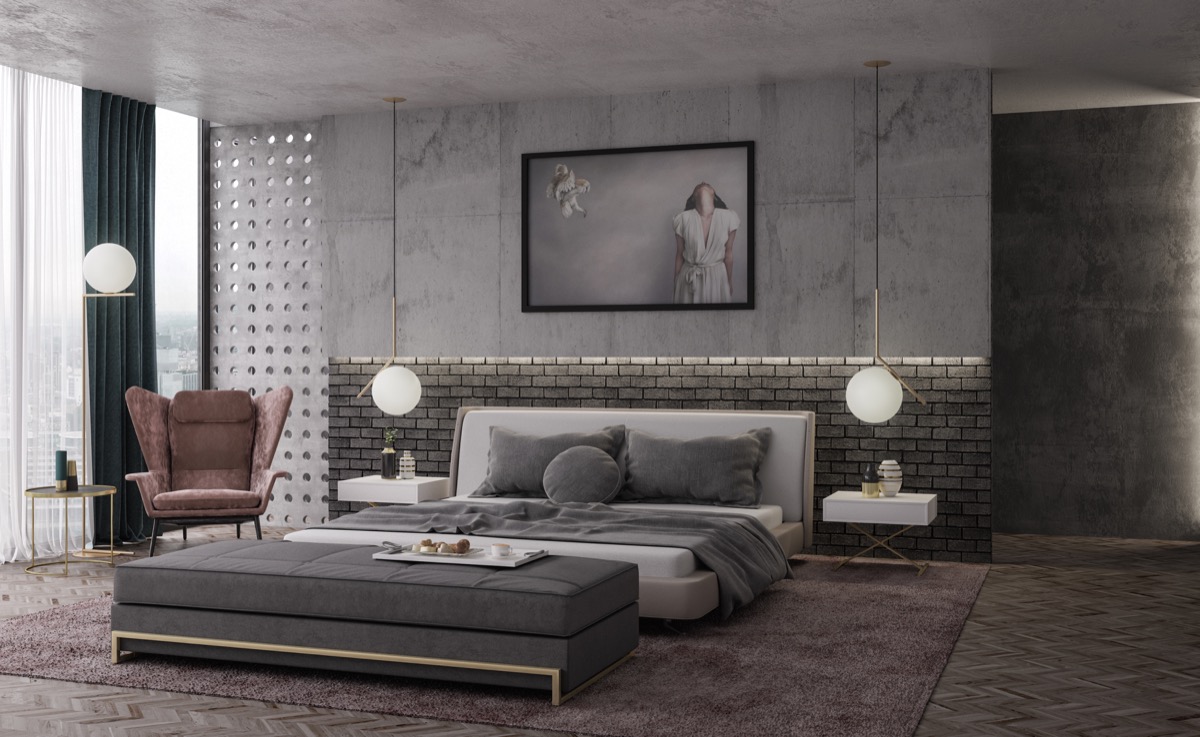 Covering the bedroom with concrete wall accent design will present a trendy and modern look surrounds. Apply with gray color and bedroom lights inside making this room more perfect.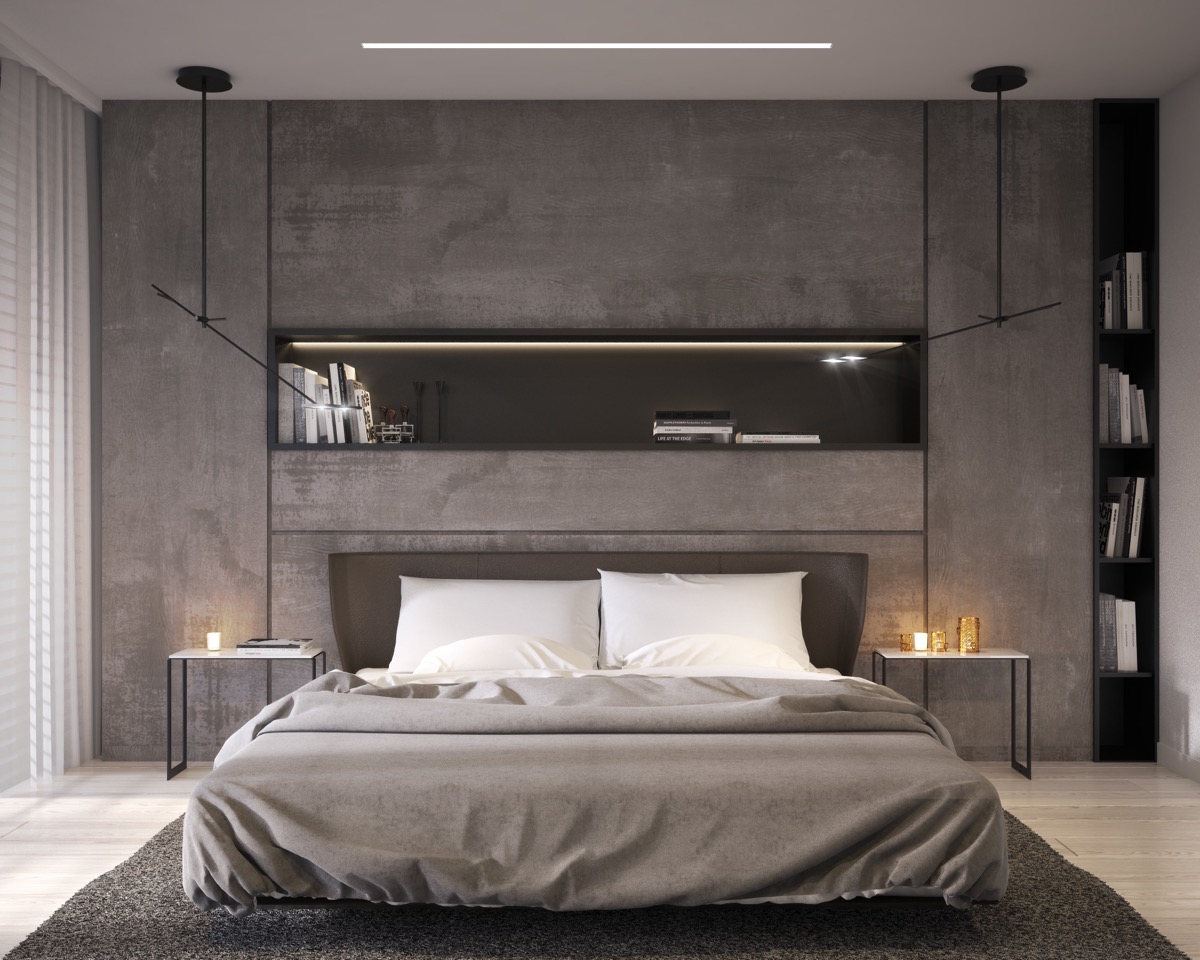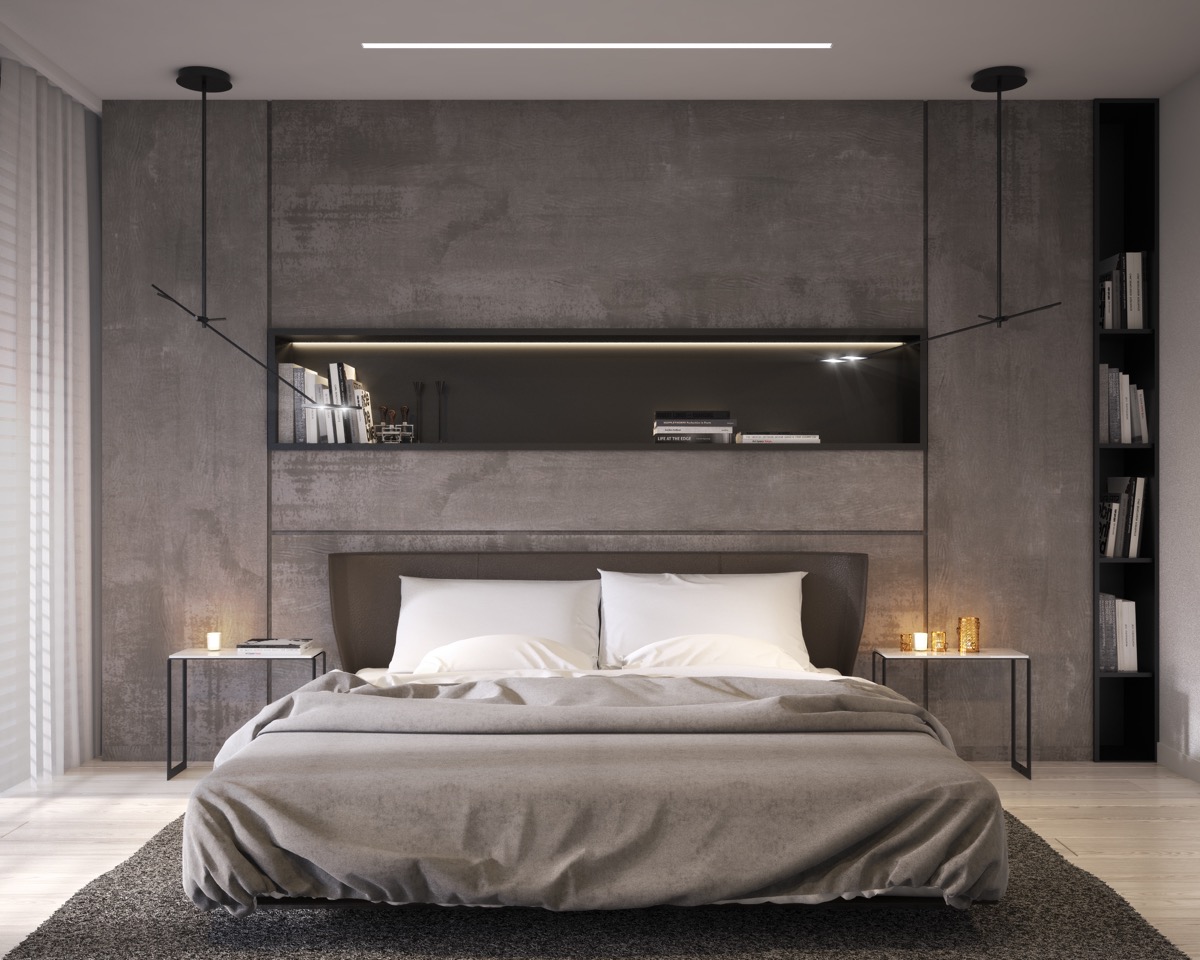 This concrete wall bedroom beautifully combines industrial influence and severe minimalism that create inside. Creative accent wall ideas by using concrete material never gone out from the stylish look even this will make your room visible more trendy.
Luxury Bedroom with Marble Wall Accent Ideas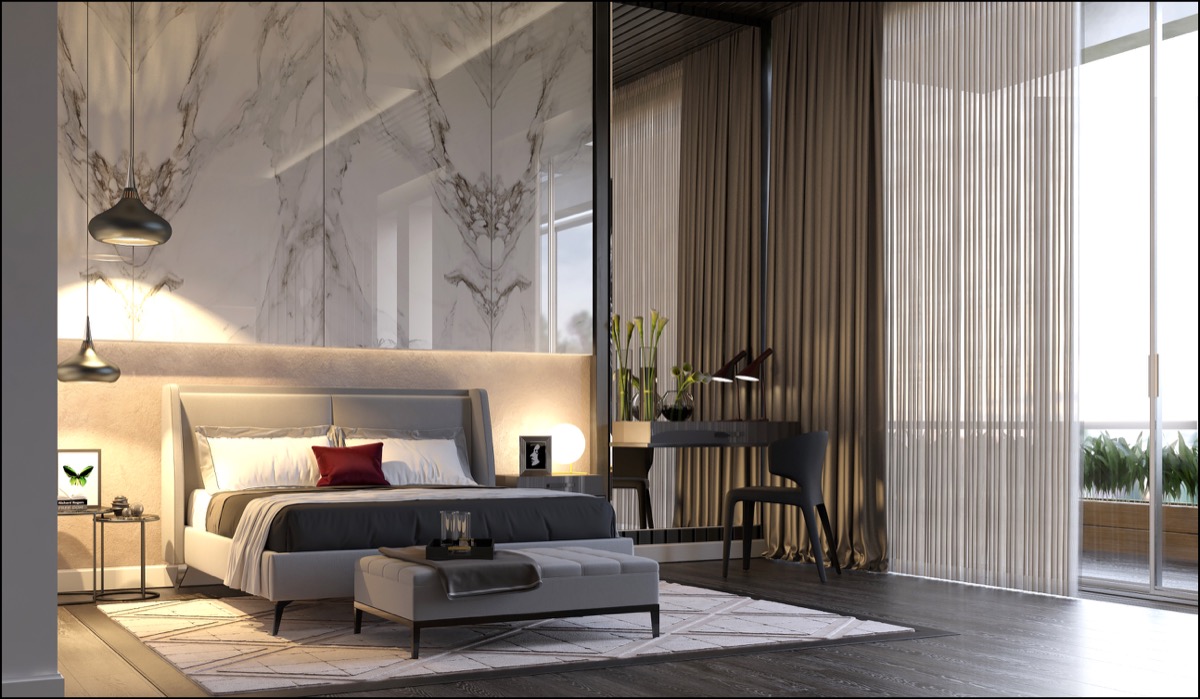 Marble is always a dramatic solution for applying the wall accent design in your bedroom. Besides it looks beautiful, it also presents a luxury impression for the room itself. This application is highly polished, a great way to reflect the sunlight from the generous windows at the right looks perfect.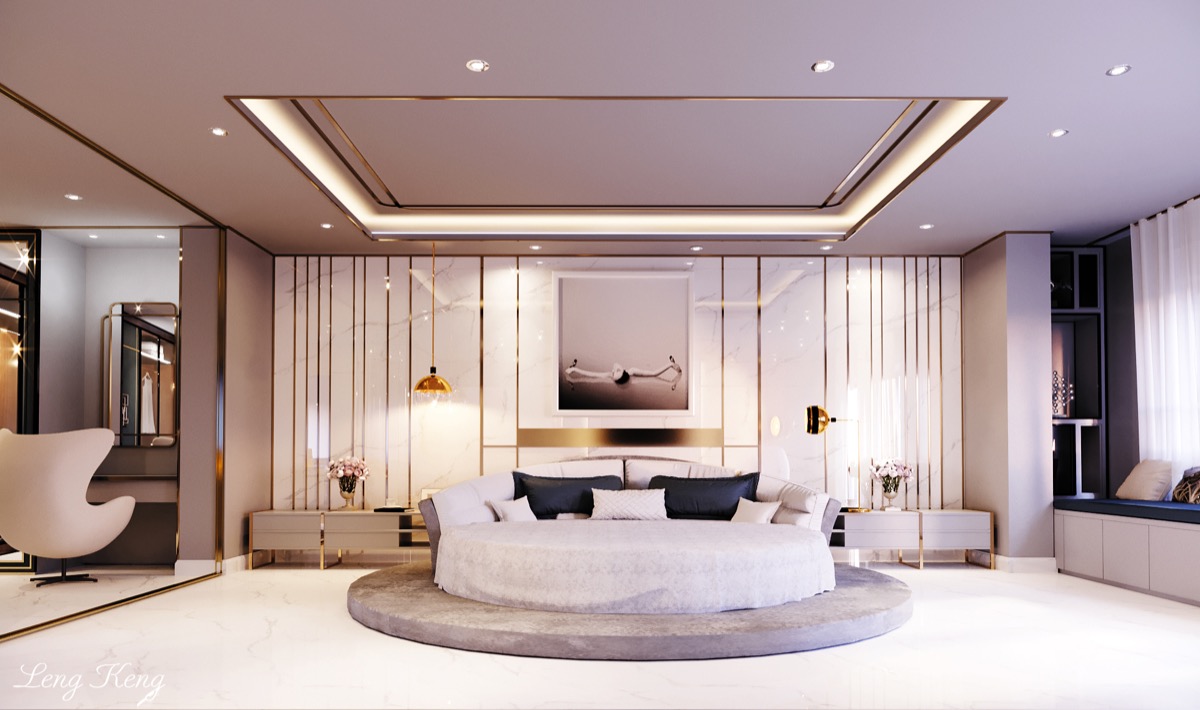 An elegant and luxury feel is showing surround this room. A white marble wall accent includes gold-toned stripes look matching with the bedroom concept design itself.
Choosing one of creative accent wall ideas above will make your bedroom looks beautiful and stylish. So, this your turn to try applying bedroom wall accent designs like the following picture above. Good luck!