Roohome.com – Modern Scandinavian design for a home interior will be more interesting and perfect. This style identically with the soft and sleek shades that make the room feel comfortable. Moreover, white color paint looks simple and neutral for a comfortable residence in the middle of the city. Scandinavian design with a white color does not make the design stuffy. So, it can make anyone who comes to this space feel relax and enjoy. Complete with kids room inside, this might be your references in decorating your Scandinavian home interior design. Let us check the fabulous ones!
Modern Scandinavian Concept for Open Plan Interior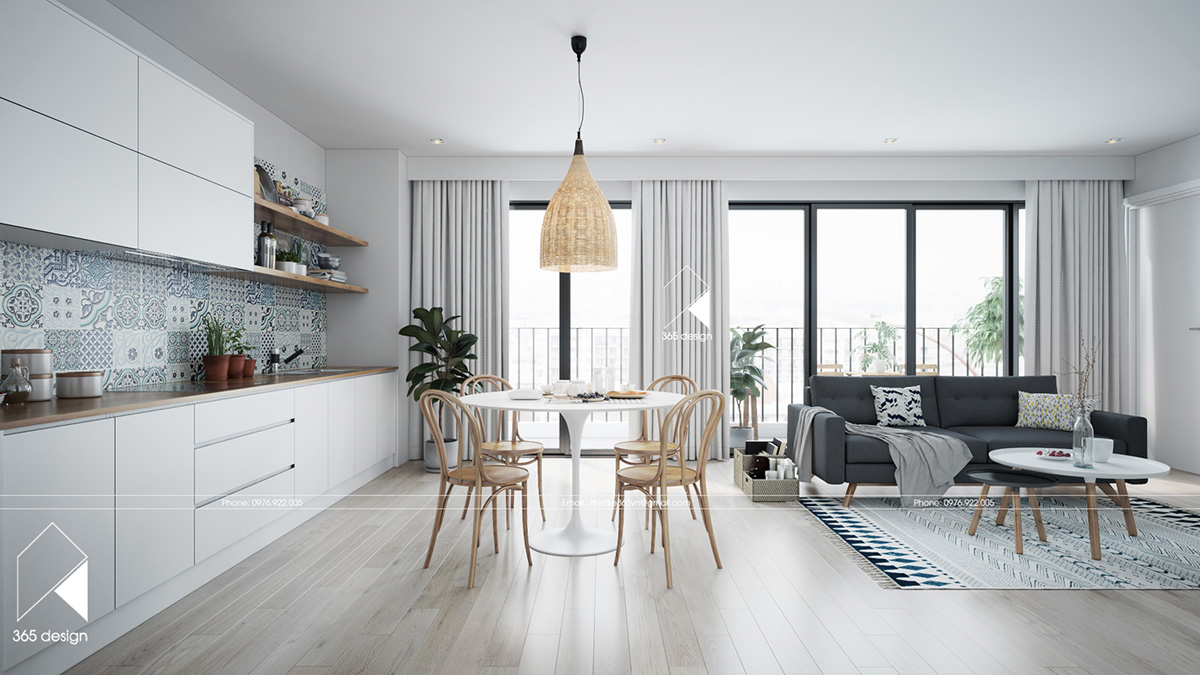 Having small home space will be better if you apply an open plan concept to give a spacious effect to your interior. Like the living, dining, and kitchen room above, there are joining into one part so an open plan interior combine with modern Scandinavian style looks matching.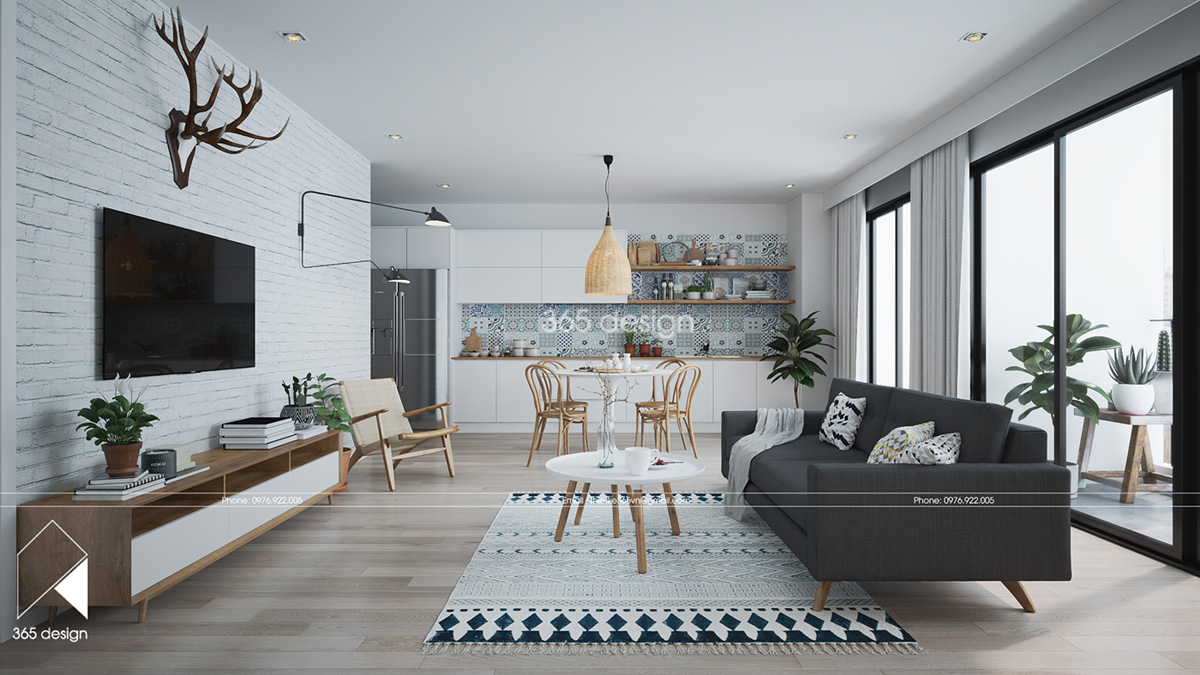 White color in this Scandinavian home interior design looks so harmonious to bring out a relax and sleek impression. Strengthen the Scandinavian concept by applying a tribal rug which put on the wooden floor. Only one modern sofa with the gray color and the small dining table in front of the window present a trendy look enough.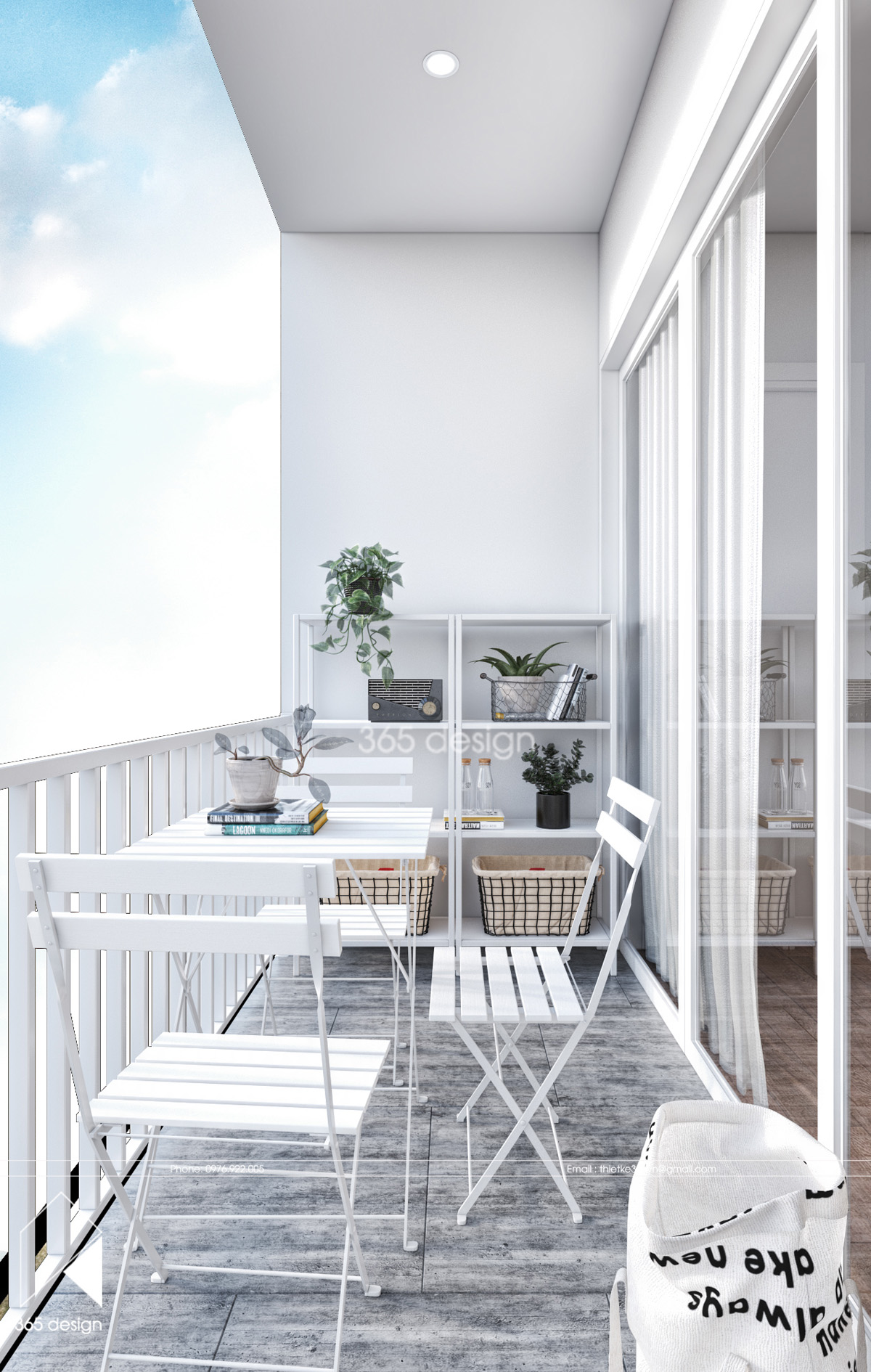 Then, create a balcony outside of the living area is a great idea, so you will enjoy the scenery outside or you can chit-chat with your guest. A white concept very supporting a modern Scandinavian style for a home interior.
Scandinavian White Bedroom Trends Ideas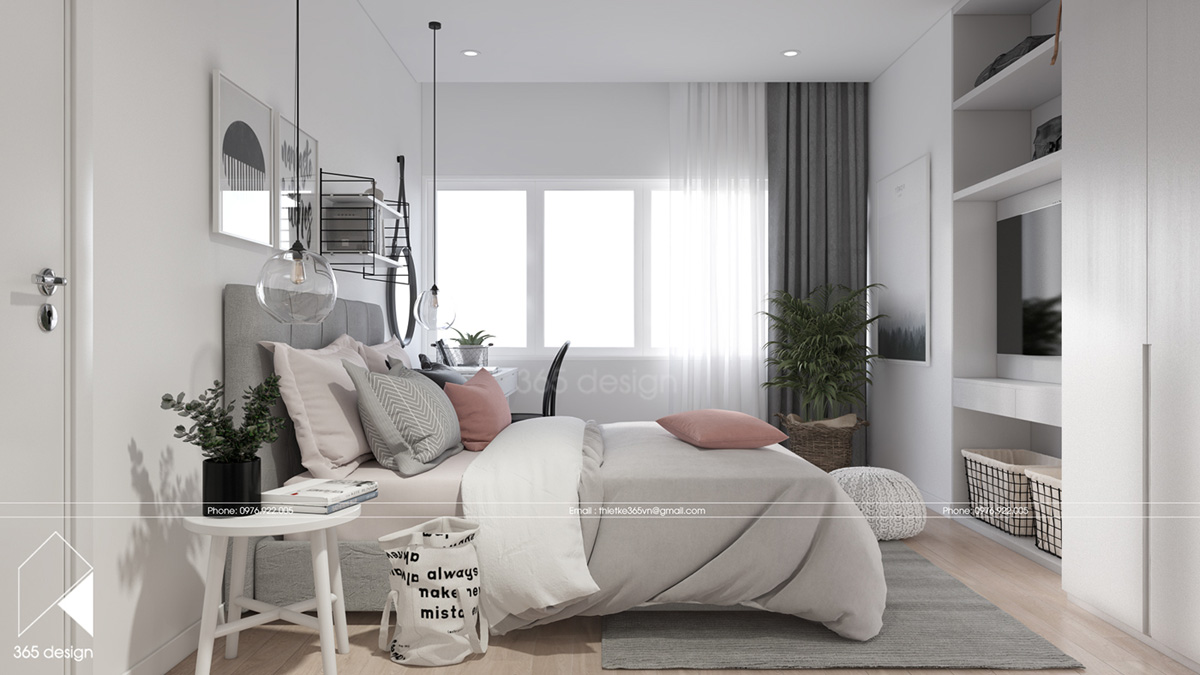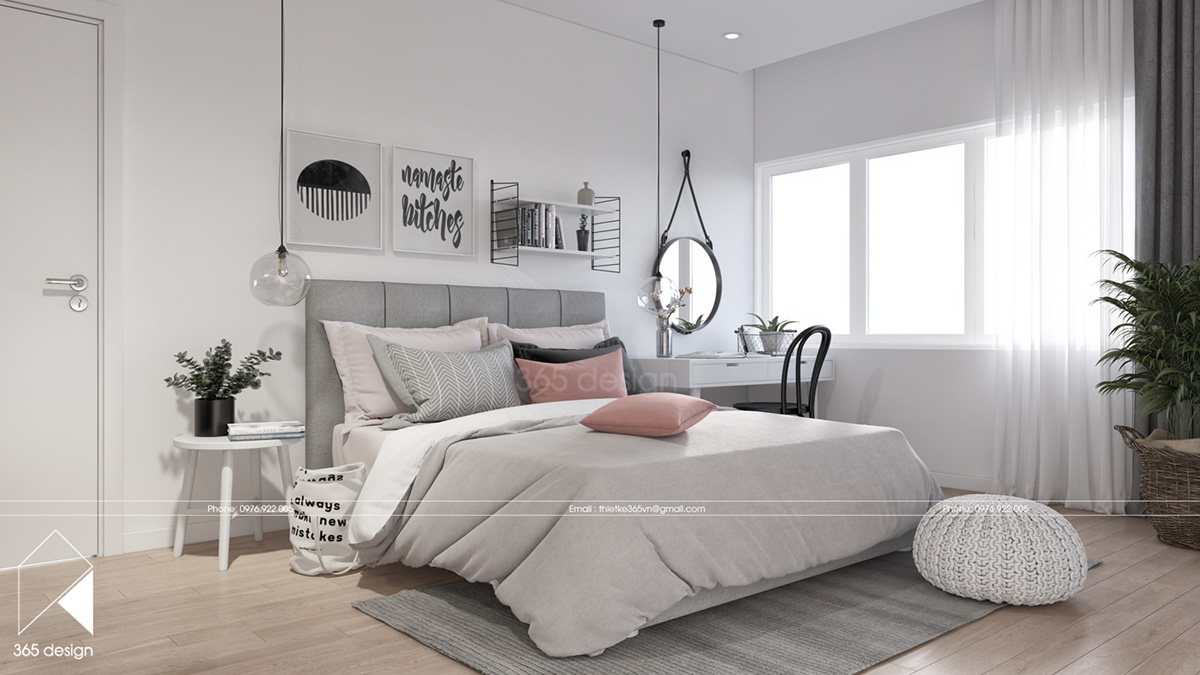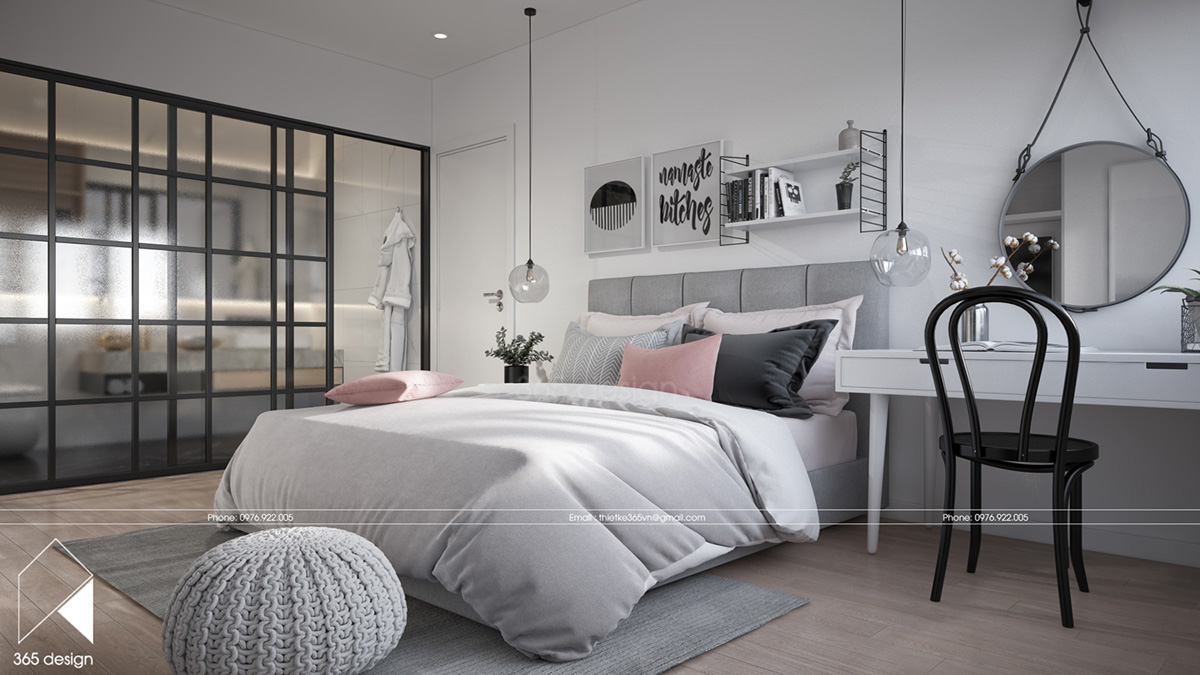 Modern Scandinavian for master bedroom with a white color above looks chic and sleek. A modern furniture and element that apply inside perfecting this concept. Unique pendant lights, small creative bookshelves, and indoor plants are suitable to adjust for the decoration of this room. Glass divider is used to separate your bathroom and bedroom area.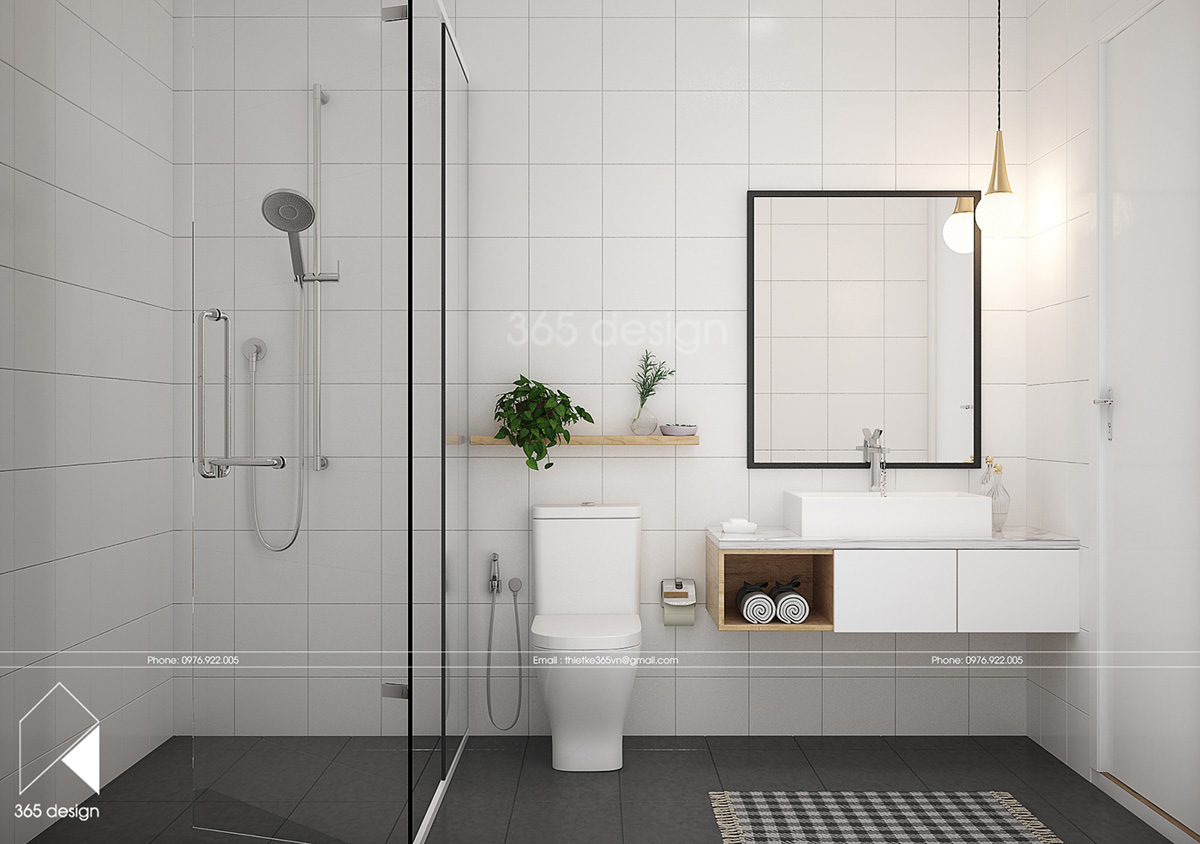 Simple modern that looks in the bathroom here looks harmonious with a Scandinavian style that creates inside. Small unique pendant lights inside can produce a good illumination around the space.
Cute Kids Bedroom with Modern Scandinavian Design
There are two types of modern kids room that applied with Scandinavian style below.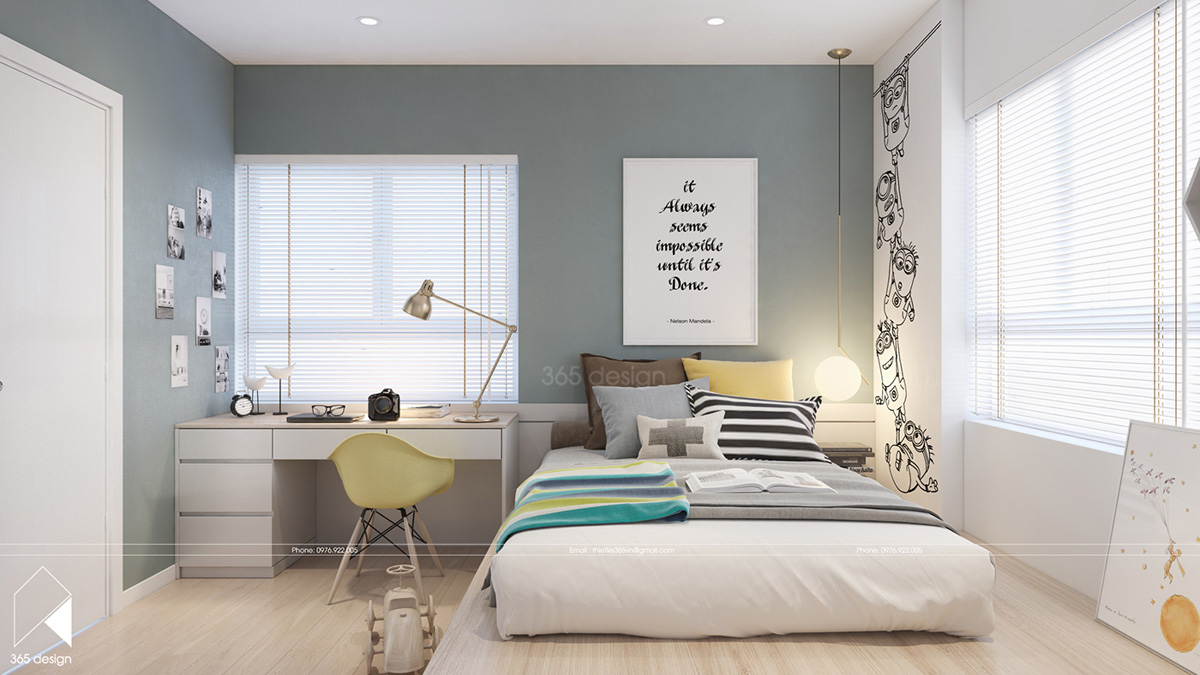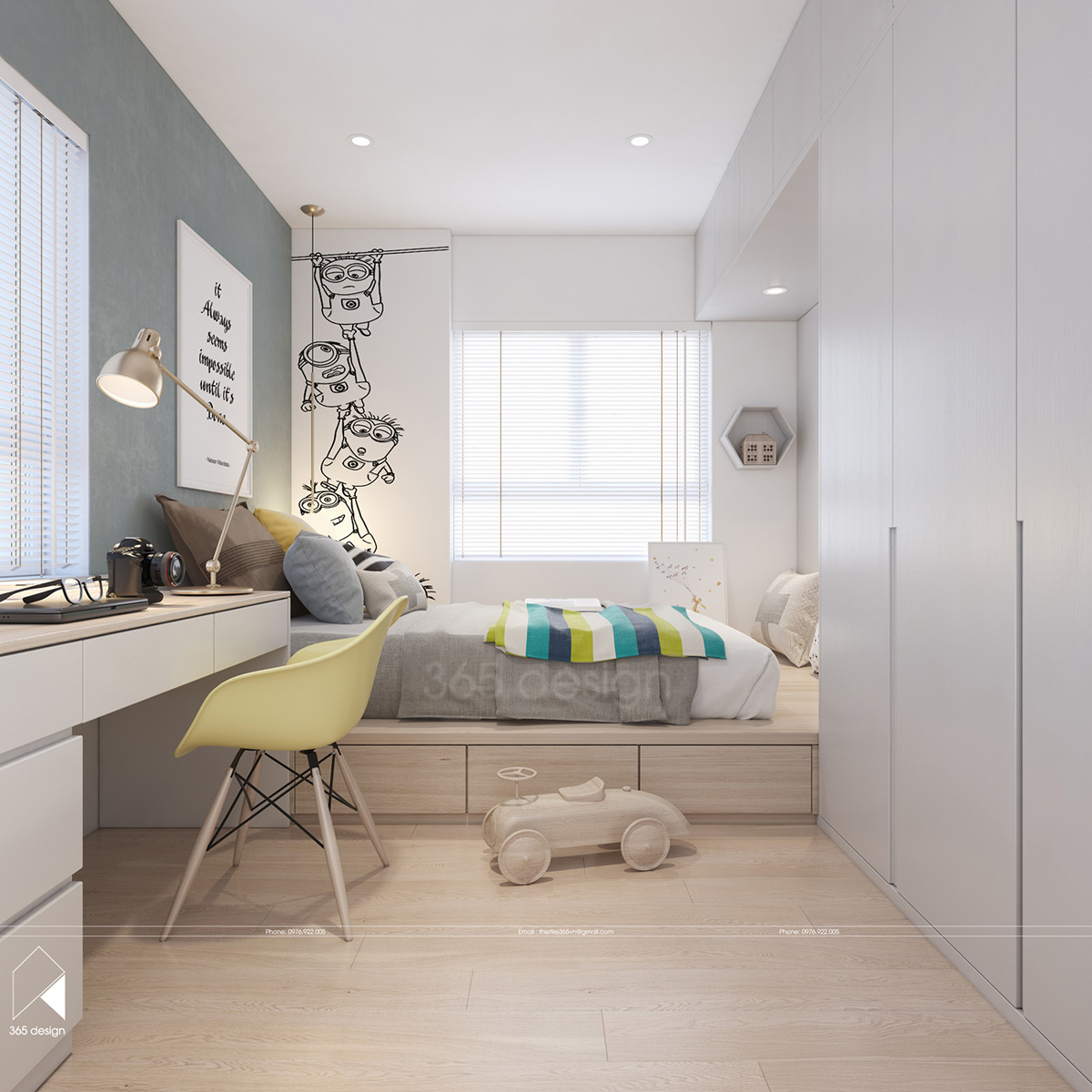 For the first kids' room design, a modern Scandinavian design here is showing from the bedroom layout that used inside. Wood bed frame design brings out a modern look to this room itself. A minion wall decor is suitable to beautify this room. Cute kids room like the picture above is suitable for your children who like a cartoon character.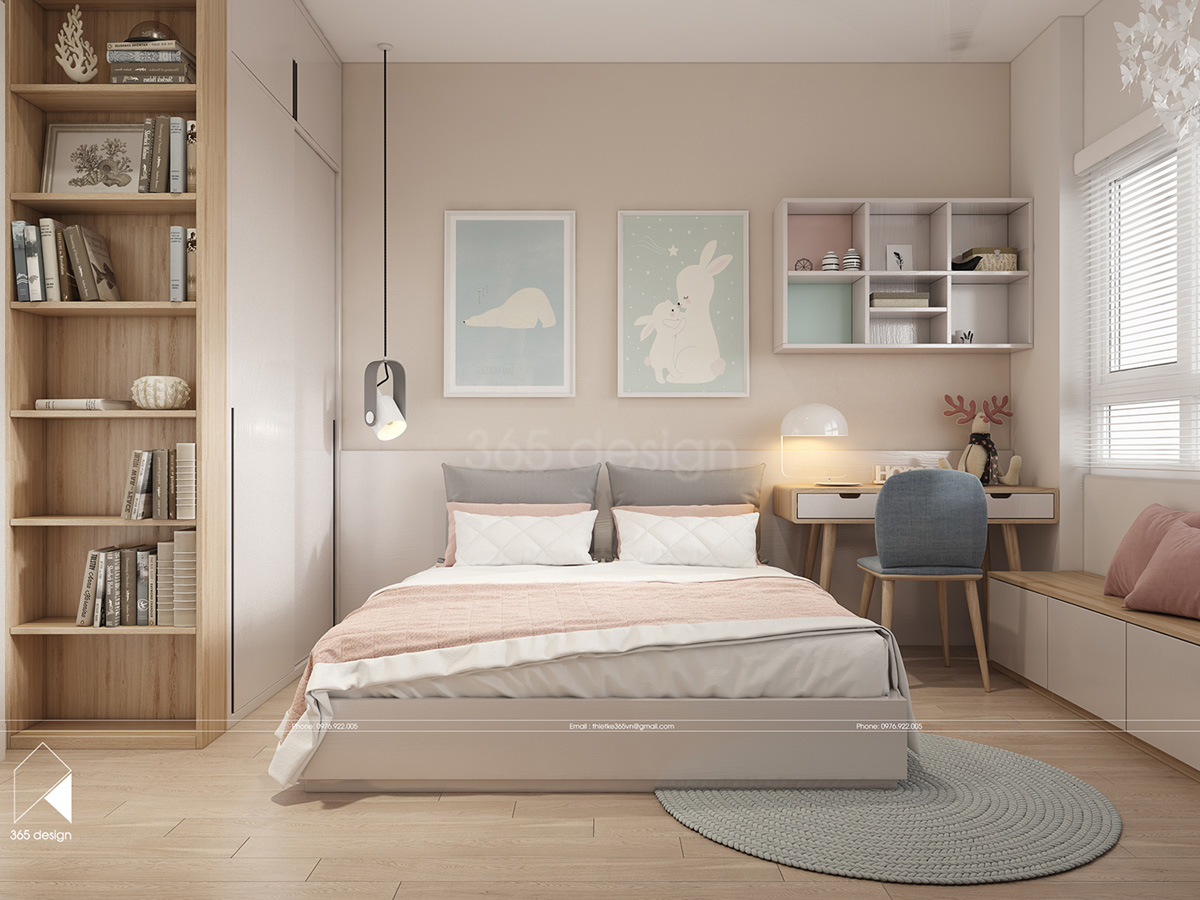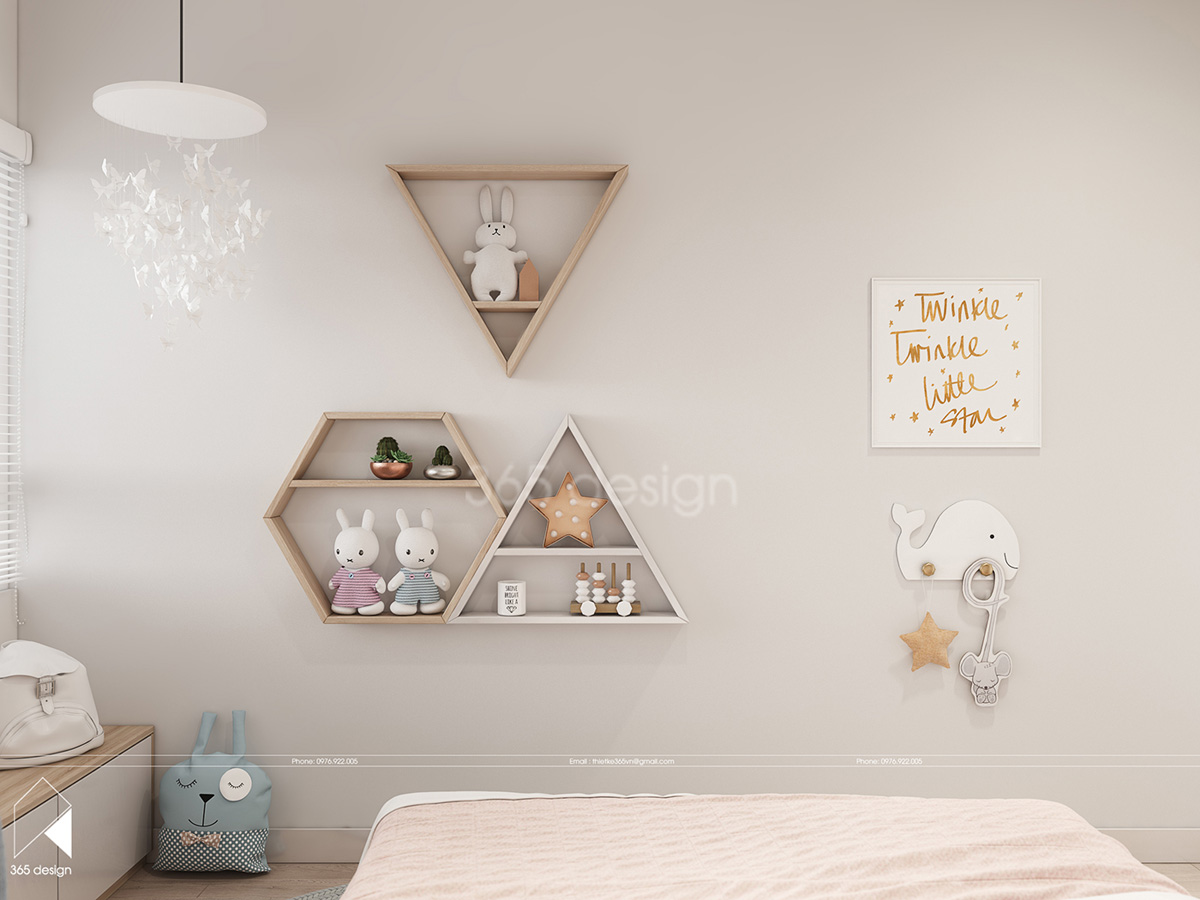 The second of cute Scandinavian kids room here, it does not look trendy than the first design. But it looks so interesting because of the ornament that applied inside such unique lights, artwork picture, and creative bookshelves that used. A pastel color will bring out a beautiful impression to this room.
A modern Scandinavian interior design like this looks perfect to apply for your home. So, this is your turn to make your residence more charm!