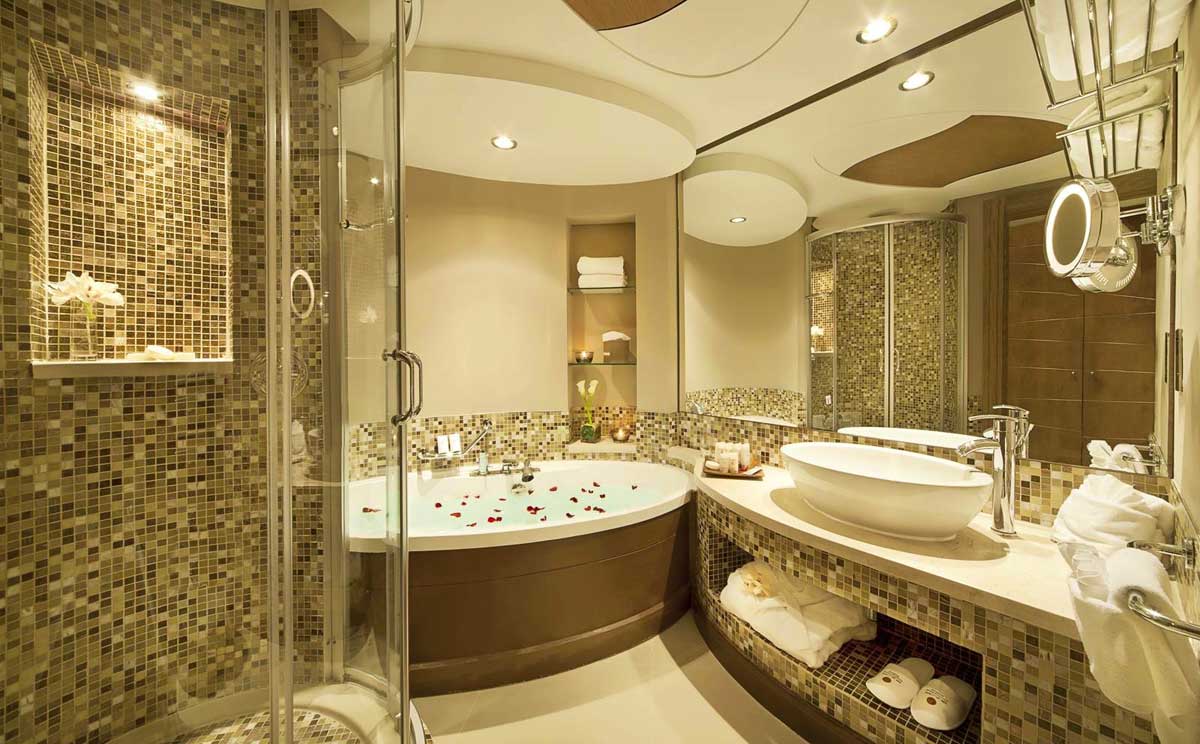 Bathroom is a place that we use every day to clean and refresh our bodies after doing a lot of activities outside which of course, make our bodies become dirty. Bathing also believed can reduce stress and make us feel more relaxed. Having a good and well-designed bathroom surely will increase those feeling. Here, we have some bathroom interior design ideas that may be suitable for you to apply in your bathroom.
Contemporary Bathroom Interior Design
Contemporary bathroom design will bring the clean impression as well as the modern look to our bathroom. This design is really suitable for the people who have a modern lifestyle. In order to create this kind of bathroom, make sure to prioritize the use of minimal color and modern furniture. Here, we have some good design that you can take a look.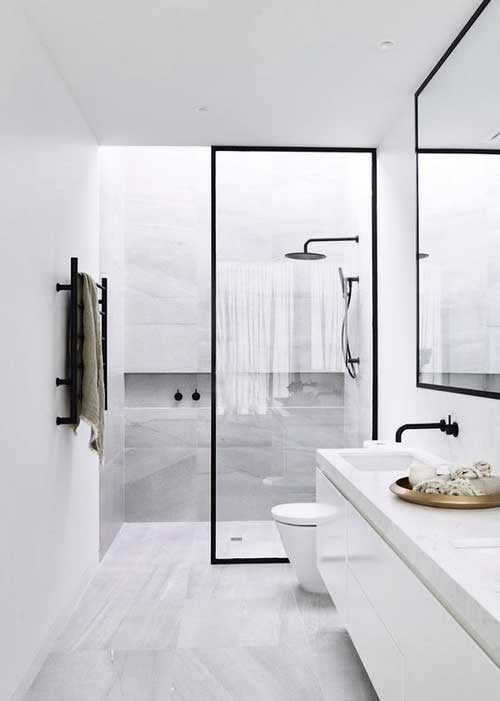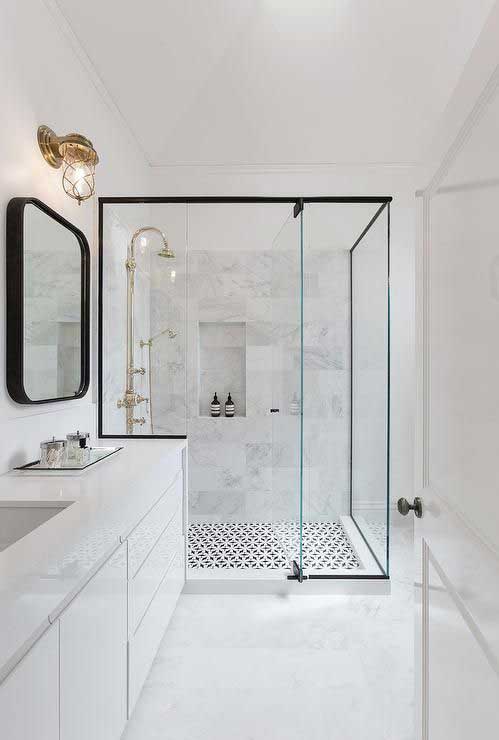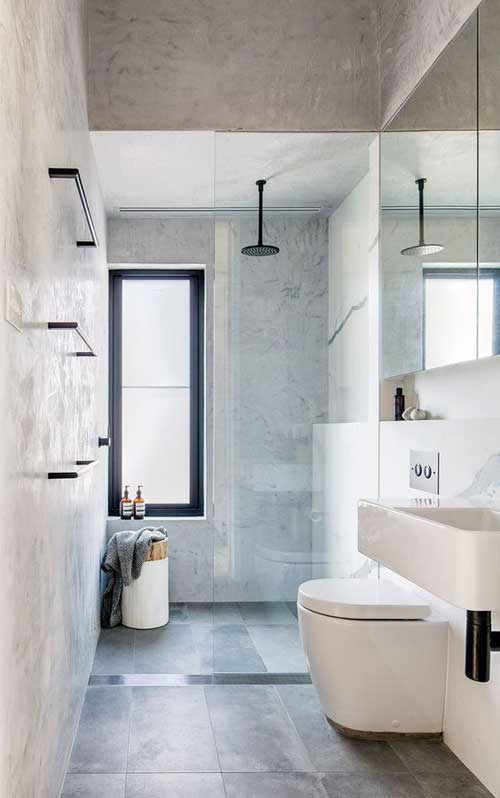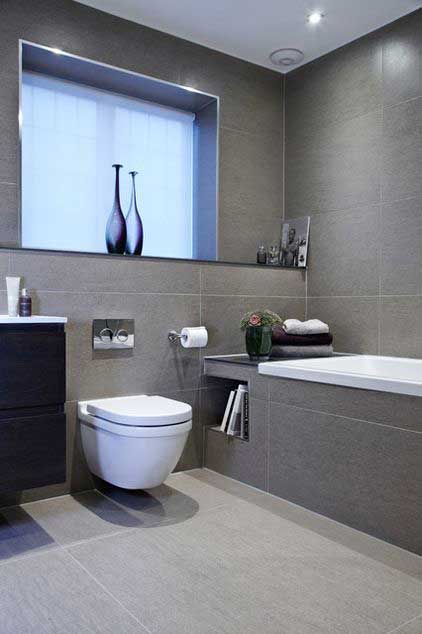 Furniture
Selecting a furniture like a bathtub, closet, sink, and etc is really important because it will affect our bathroom design a lot. Choose the furniture with a modern design like the example pictures that we have given above will suits the modern design of the bathroom perfectly.
Decoration
For the decoration, we can add some flower or any other greenery. This is a great idea because it can create a better atmosphere inside the bathroom as well as to beautify its look. If we do not really like flowers or greenery as the decoration, we could also use the other decoration as well such as the glass bottle like on the third picture.
Minimalist Bathroom Interior Design
Minimalist design is quite popular at this moment where many people are applying it for their house. This design is not only can be applied for the living room or bedroom but also the bathroom. It is really suitable for the people who do not like too many kinds of stuff inside their room. And here, we have some reference of a bathroom with minimalist design.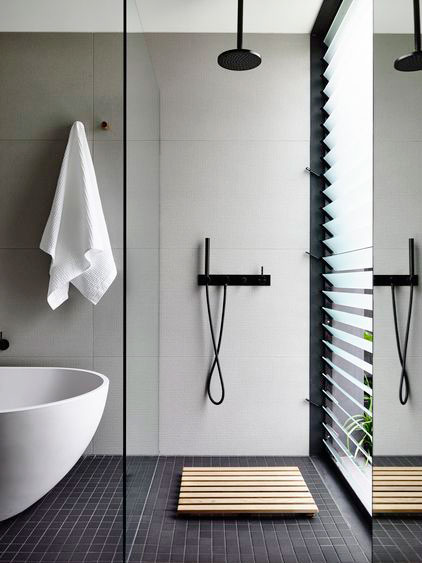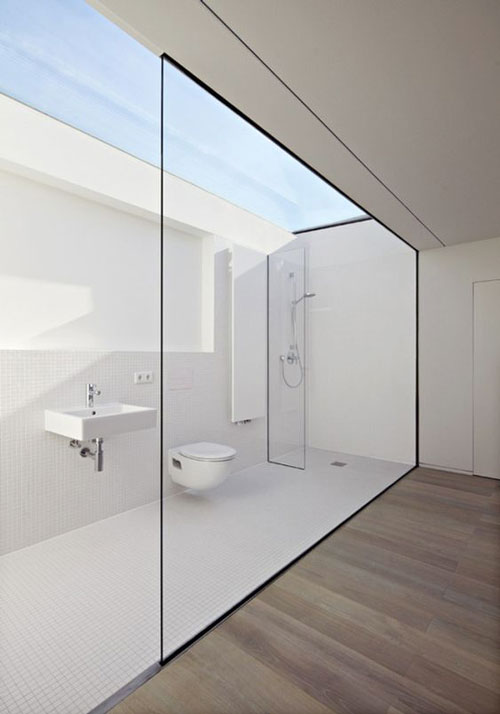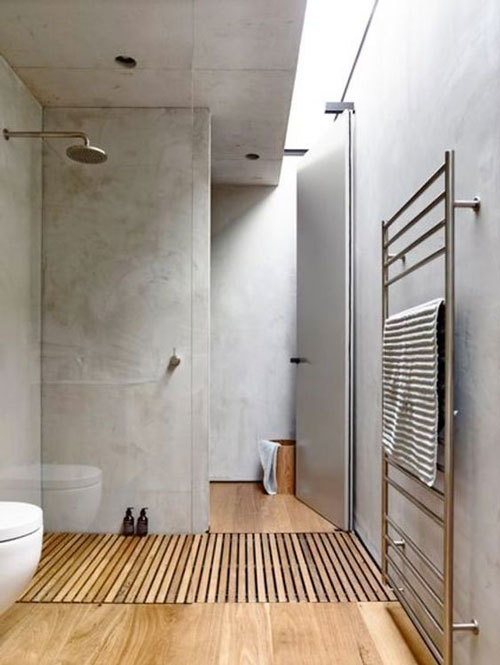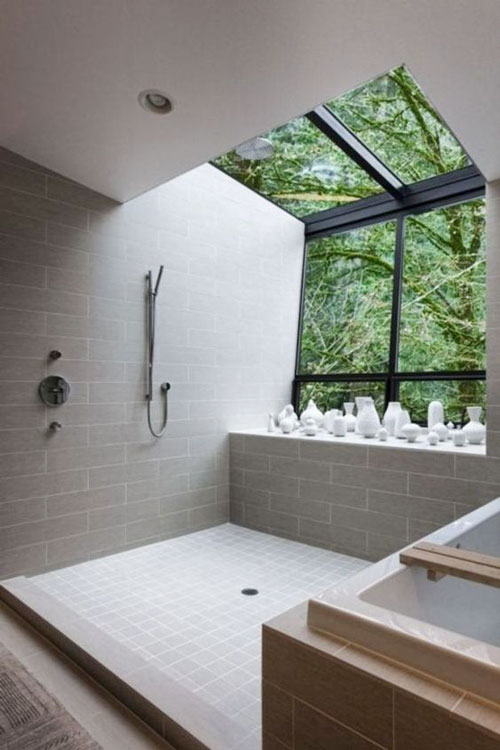 Furniture
As we have said that this design is just using less furniture in order to give a broad impression. Most of the bathroom which use this design only use a shower, bathtub, and closet. Take a look at the pictures above, that is why this kind of bathroom looks spacious although, it is not as big as we imagine actually.
Color
This design does not use too many colors on the bathroom wall or floor as well. The pictures above already show us how this design looks like. The color like white, grey, or light brown are the most common and dominant colors which applied on minimalist bathroom design. These colors are really suitable for a design like this one because it can give an additional effect to increase the broad impression of our bathroom.
Luxurious Bathroom Interior Design
A bathroom with a design like this is suitable for the people who like a luxury and magnificent place. This one uses so many luxury stuff in order to create the luxurious impression of the bathroom. Below here, there are some examples of luxurious bathroom interior design that we have prepared.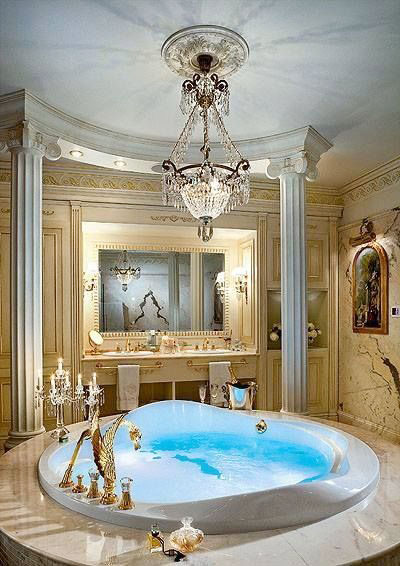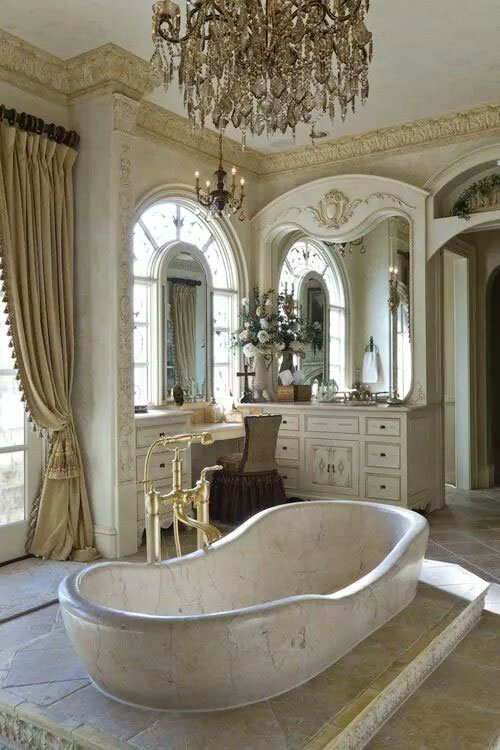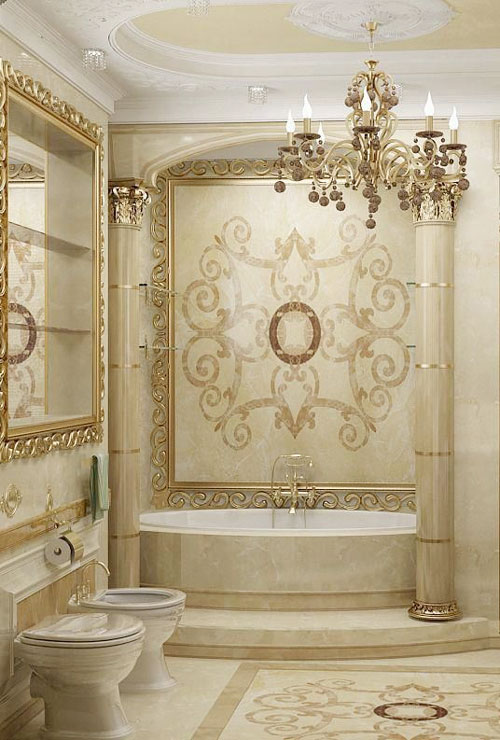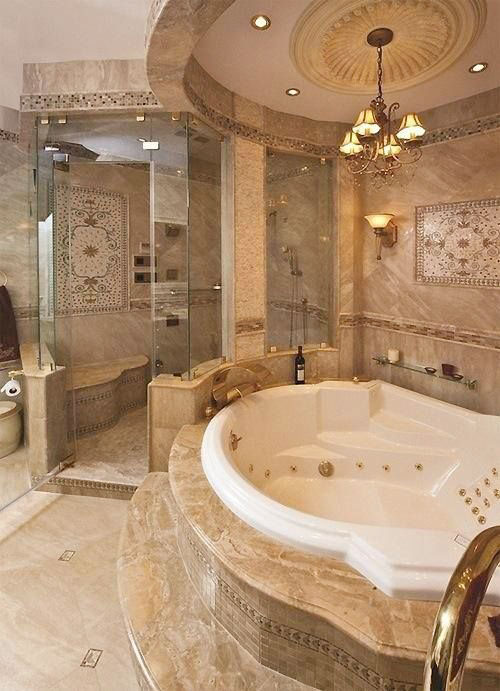 Furniture
This bathroom design is dominated by a huge bathtub with a classy design like on the picture that we can see above. With a huge space like that, this furniture is really suitable for this design. The huge size of the bathtub can also make its user feel relaxed and calm. A marble closet like on the third picture also suits perfectly with this design.
Decoration
This bathroom design can be decorated by using a large mirror like on the first and second pictures. Then, a luxury ceiling light also suitable for this design because it will make our bathroom looks glamour and classy. We can also add a candlelight or flower as the other decoration in order to make it more beautiful.
Final Words
Contemporary, minimalist, and luxurious bathroom designs are really good to be applied for our bathroom. With these designs, we can enjoy our time bathing with a comfortable atmosphere. Hopefully, everything that we have given above can give a lot of inspiration for the people who are looking for the best bathroom interior designs.