Roohome.com – Every home design should also think the decoration for a bathroom. That is way, we want to share with you about kind of decoration of luxury bathroom designs with stunning decor details. Here, the designer presents this type of designs that looks very charming. In every room has the good decoration because it combines with unique ornaments to make it perfect. If you curious, you may see the following detail of decorating luxury bathroom designs ideas here.
Luxury Bathroom Designs With Amazing Bathtub Decor
The first, the designer present a luxury bathroom designs with amazing bathtub decor which look so charming. If you see down below, this bathroom showing a bathtub design with a perfect decor to make it more amazing. Marble and wooden which were used as the main decoration of these design also brings the luxurious impression. The backsplash design also you can choose to decor the wall of your bathroom. The centered beauty of this design which arrangement on the bathtub that looked so charming.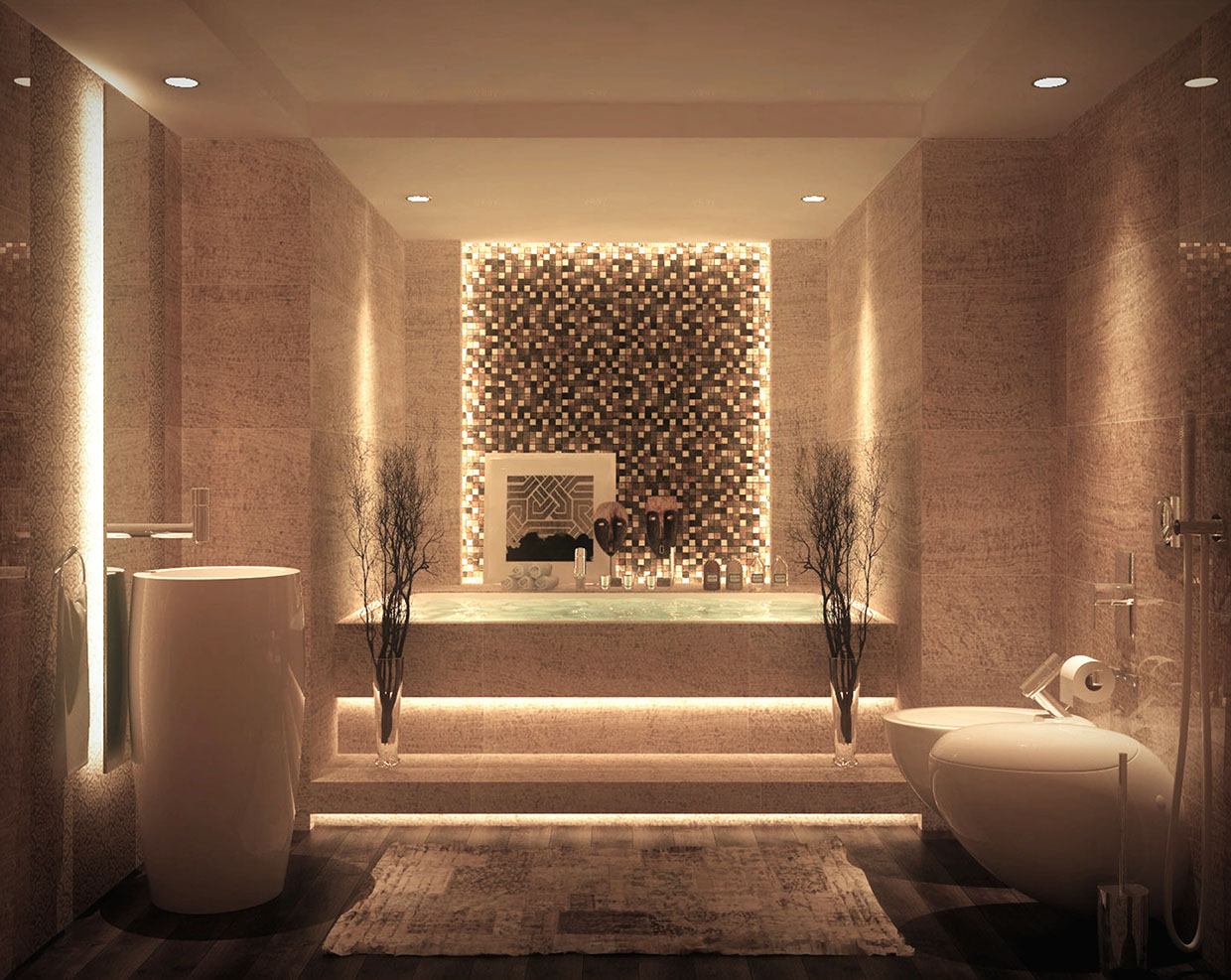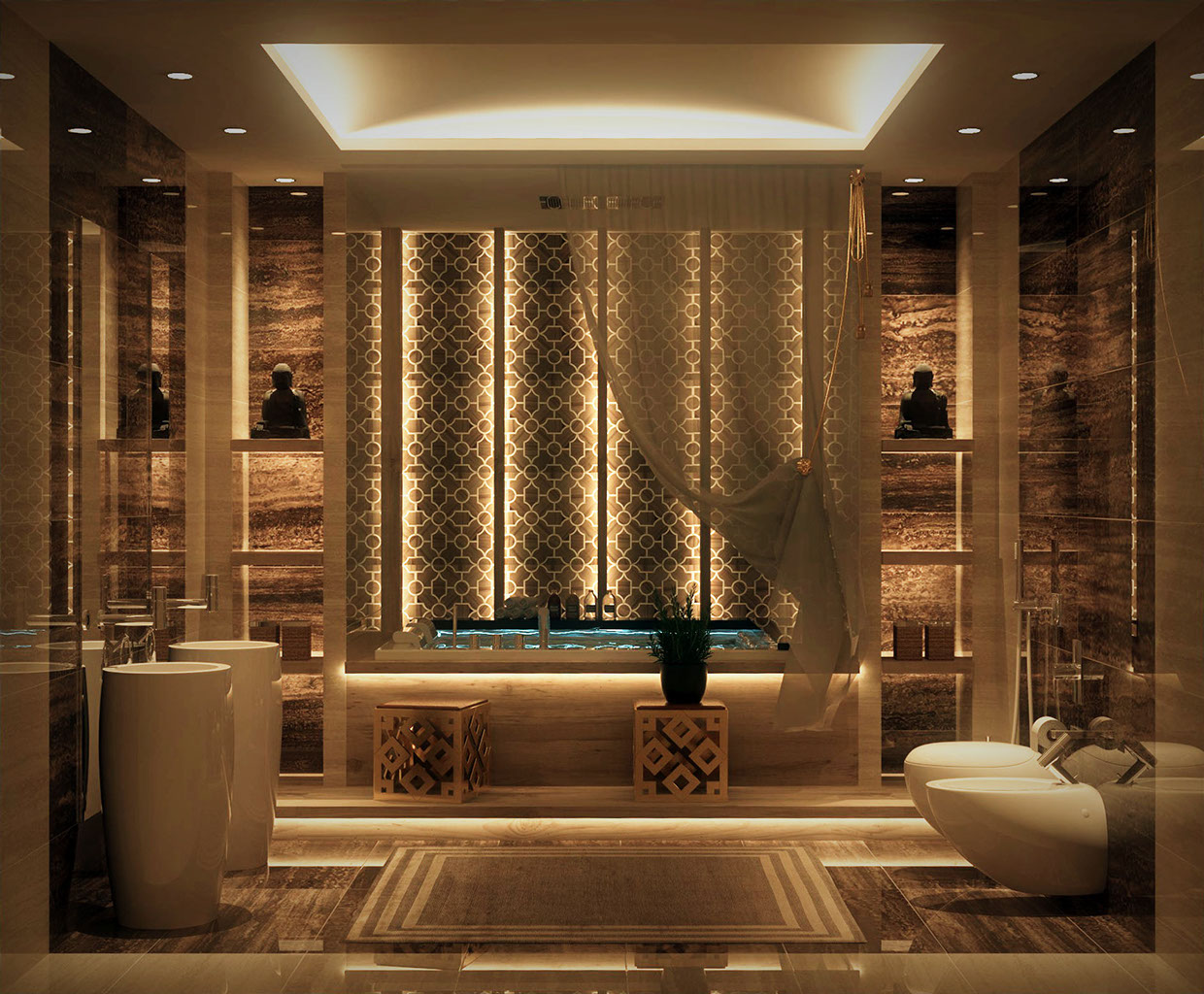 Luxury Bathroom Designs With Unique Mirror Decoration
Move to the next bathroom design which looks so luxury with a unique mirror that using as the decoration. This bathroom design brings a beauty warmth impression because of the beautiful lighting which radiated. The marble wall texture which has a variety of design models also gives the luxury in this design. Decorating luxury bathroom designs ideas must be completed with other ornaments such as a model of classical carvings and simple furniture that places around the room. The unique mirror that you used must have the unique shaped, so it was very fitted to your luxurious bathroom designs.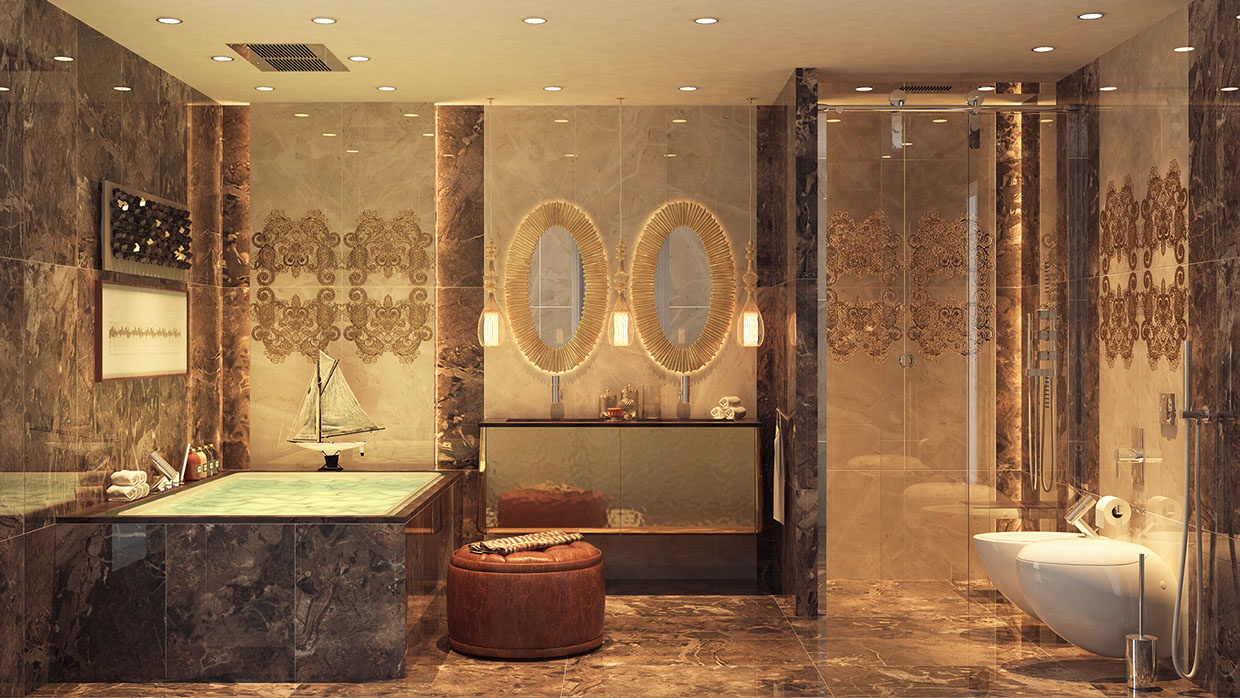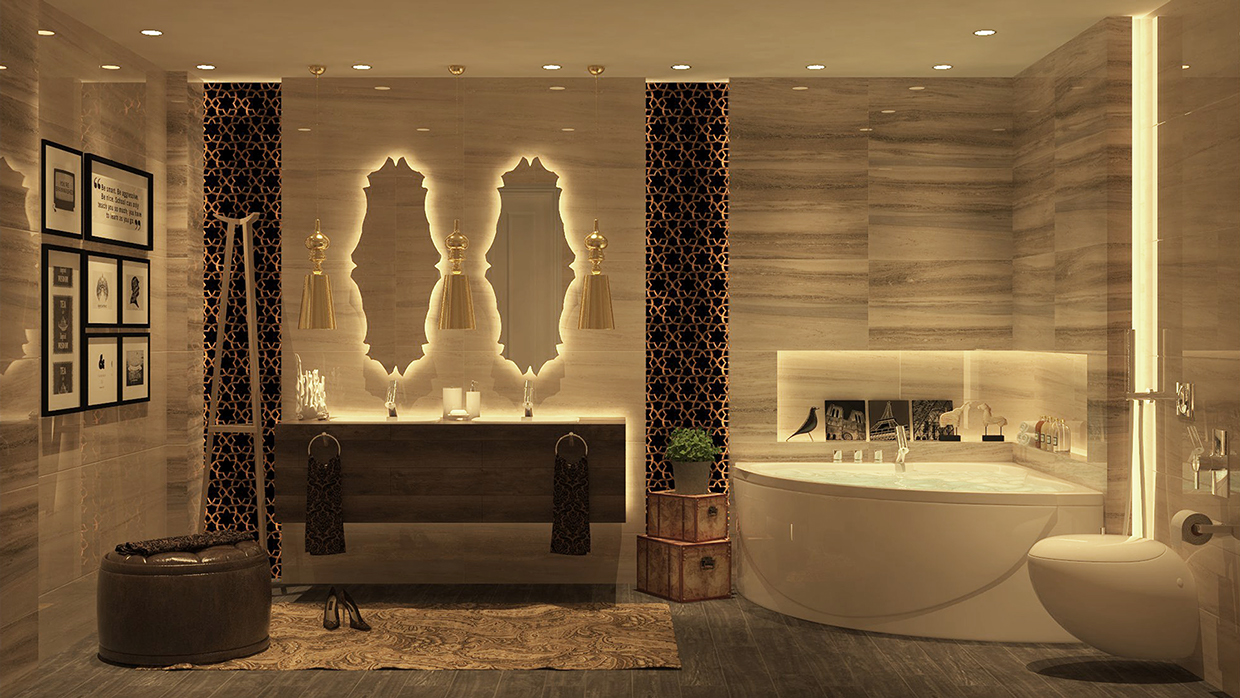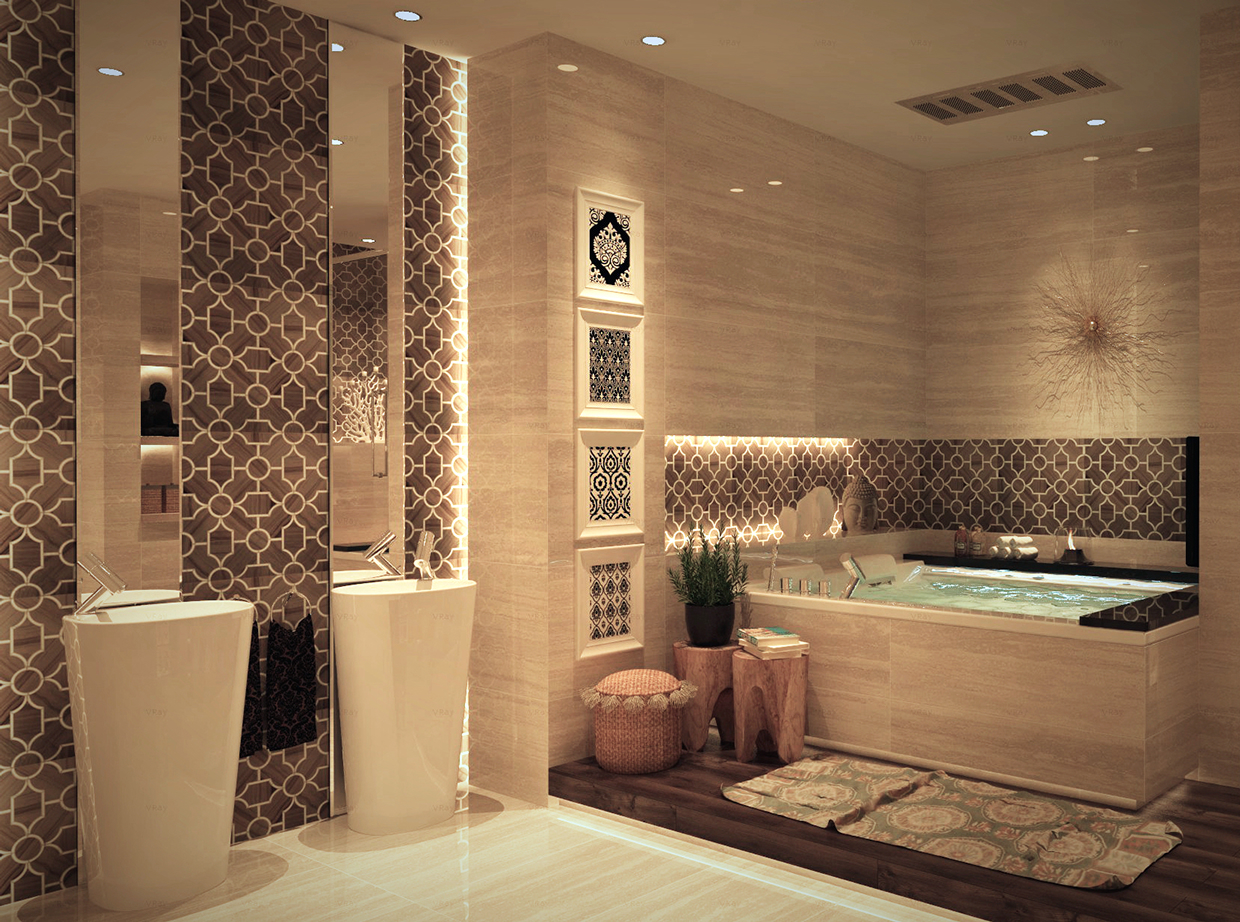 Stunning Bathroom Decor With Floral Backsplash Design
The next, if you like a nature design, you may apply a floral backsplash to your wall then it will show a stunning decor of your bathroom. You may arrange it at the back of your bathtub. Choosing a little bit full color for the backsplash that you will use it. This design also brings a relaxing atmosphere, so when you take a bath you will feel enjoy like at the spa. For the sink, it is better if you may choose that has elongated shaped like a jar which looks so modern. So the design of your bathroom will increasingly look very beautiful and charming.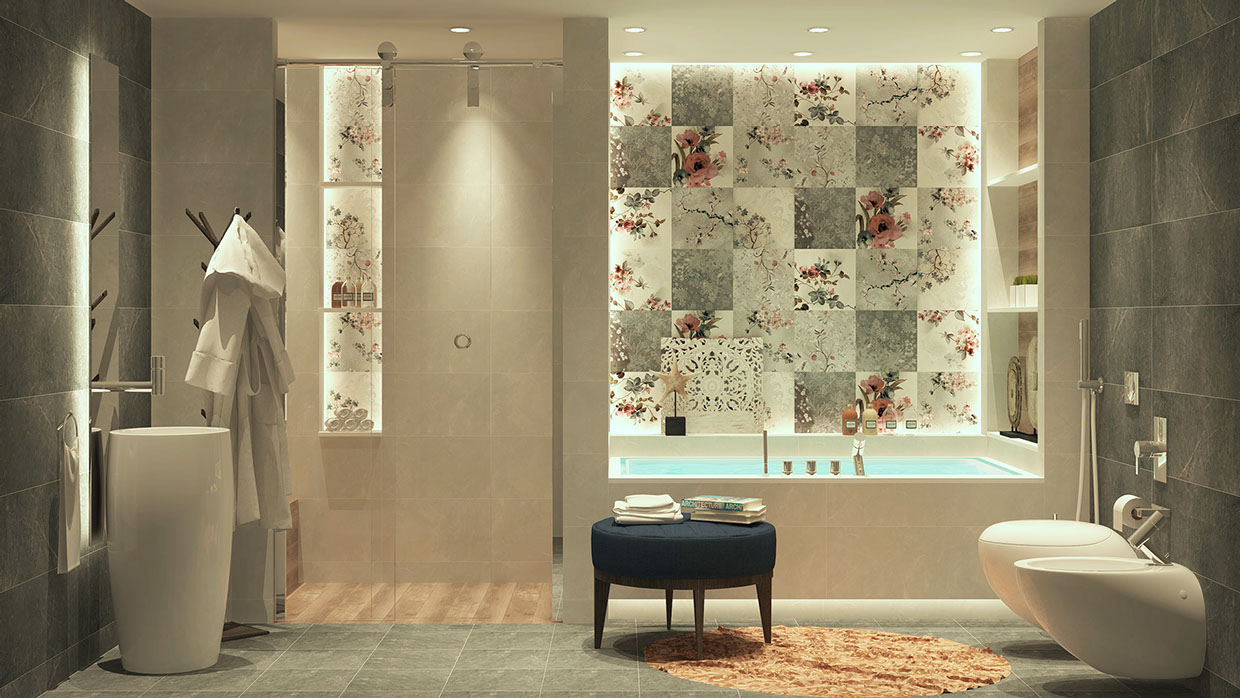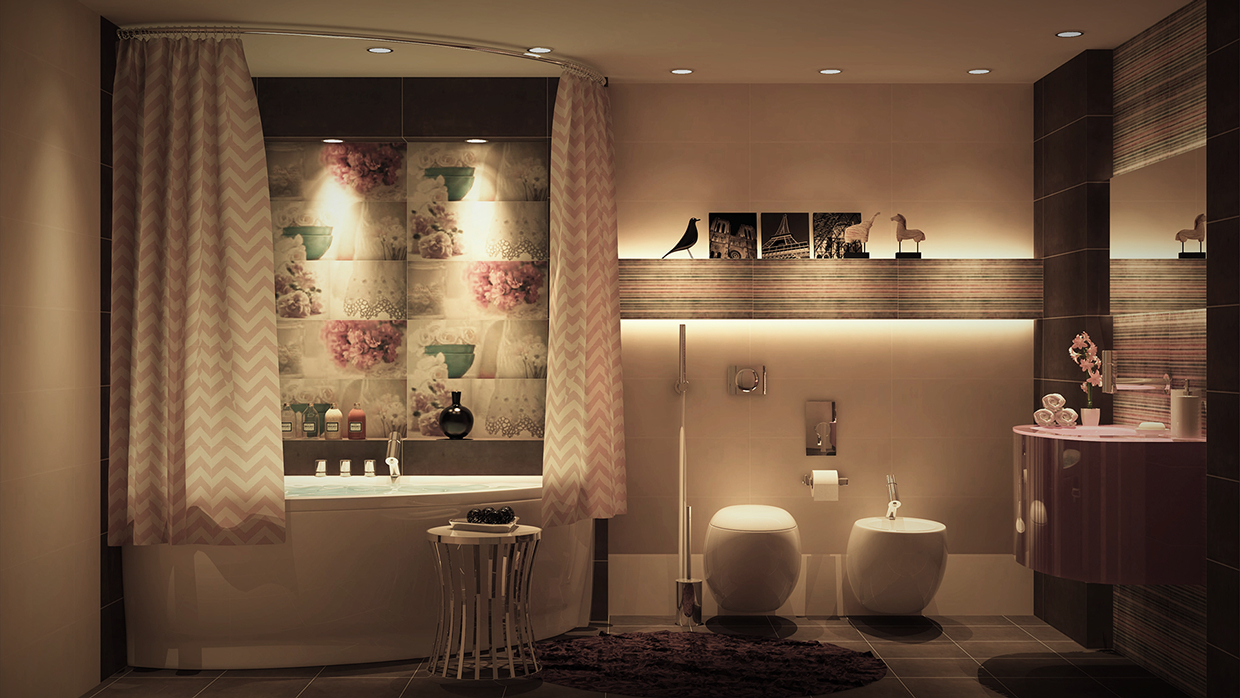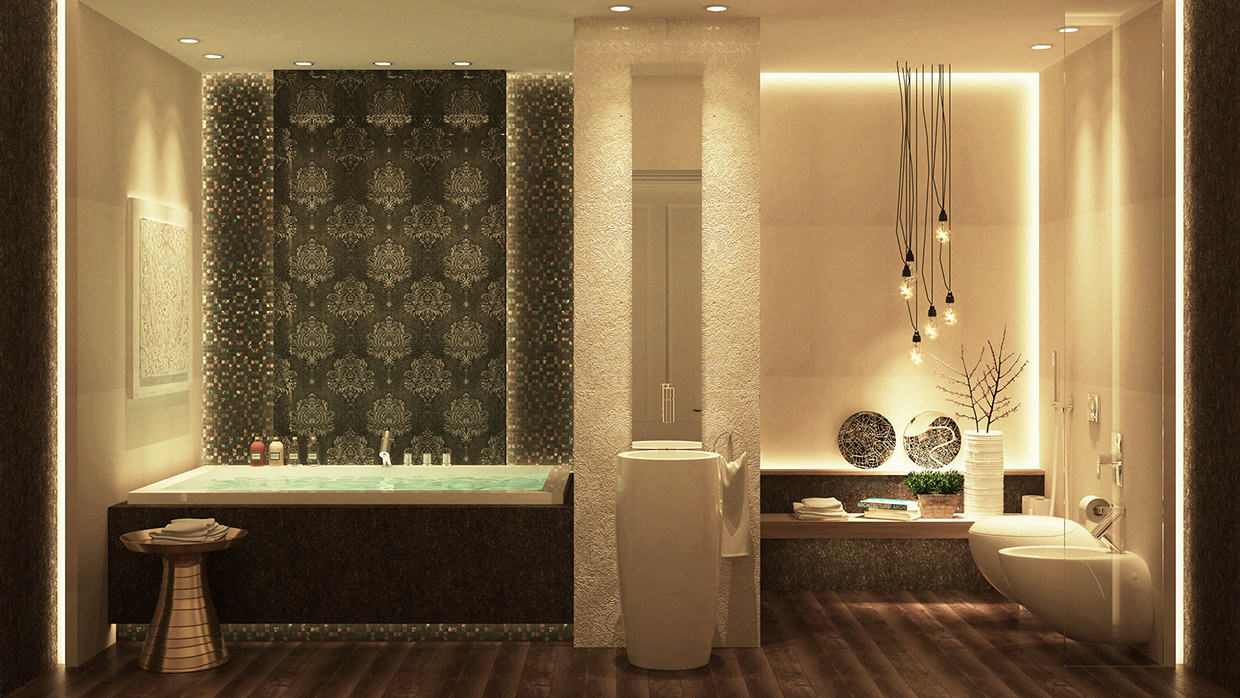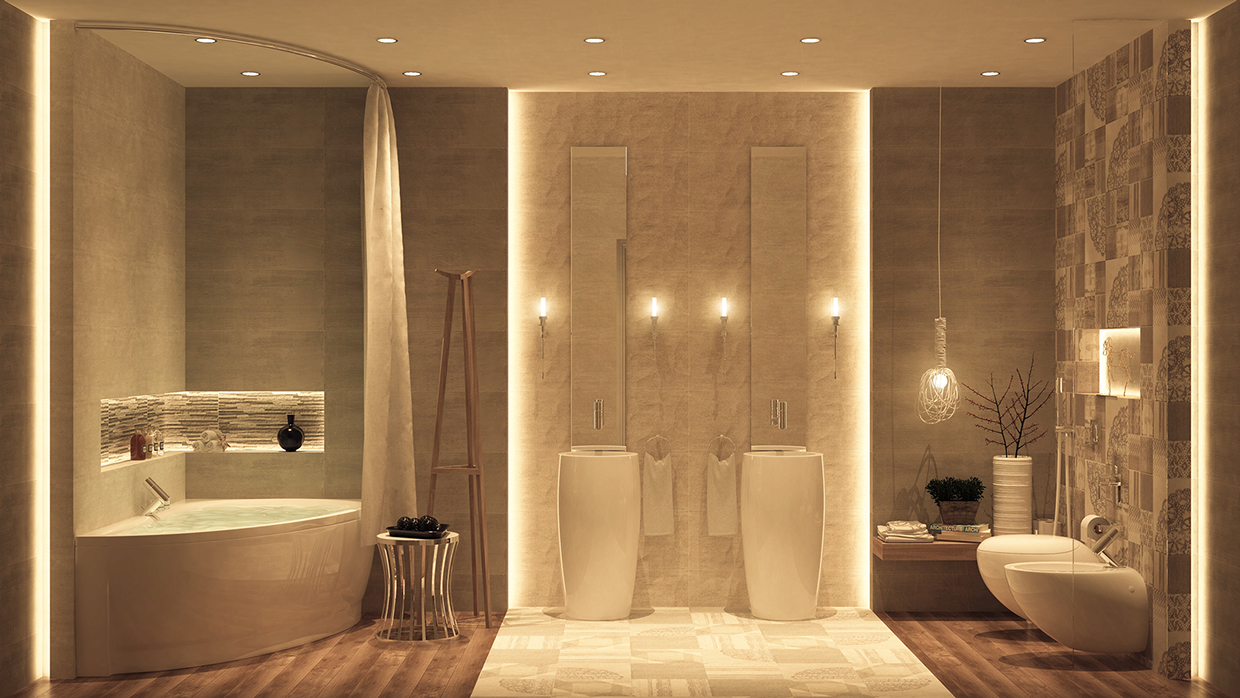 Well, are you interested in applying this luxurious bathroom designs? Do not just be seen, but you should immediately try it for your bathroom. Let's follow another decorating luxury bathroom designs ideas in here.