Everyone wants to have a perfect bathroom as well as their house. But, sometimes they find big troubles when they are trying to make it comes true. The troubles could be a lack of bathroom space, a lack of information regarding bathroom decor, and so on. Luckily, it will not happen to you anymore! We try to help you to create a simple small bathroom decor easier and better. Besides that, the decoration can bring coziness inside of it. Would you like to find it by yourself? Just take a look now!
Small Bathroom Design Ideas
The first thing you have to do when you are finding a coziness inside your small bathroom is its design. How could you make a bathroom without any design? That is why we show you two simple small bathroom design ideas such as European ideas and Bohemian Ideas. Before choosing one of them, you may see the excellence and beauty from each of them. Here we go.
Small Bathroom European Ideas
The first design idea is small bathroom European design. You might think that it will cost a lot of budgets and need much interior in it.  You do not need to worry because European ideas will beautify your bathroom with simple interior and ornament. You see it through the three pictures below. The three of them use bricks wall texture combined with wooden material to support European atmosphere in it. The three pictures have different concepts in spite of the three of them are European ideas. The first picture and third picture are applying modern monochrome tones decor inside of it. Meanwhile, the second picture only applies classic tones decor.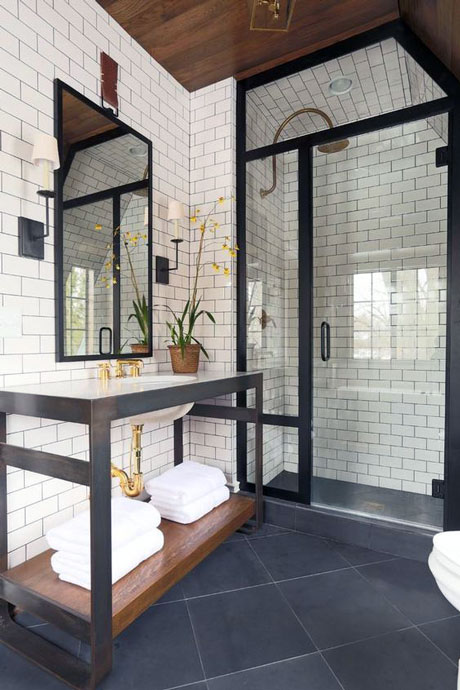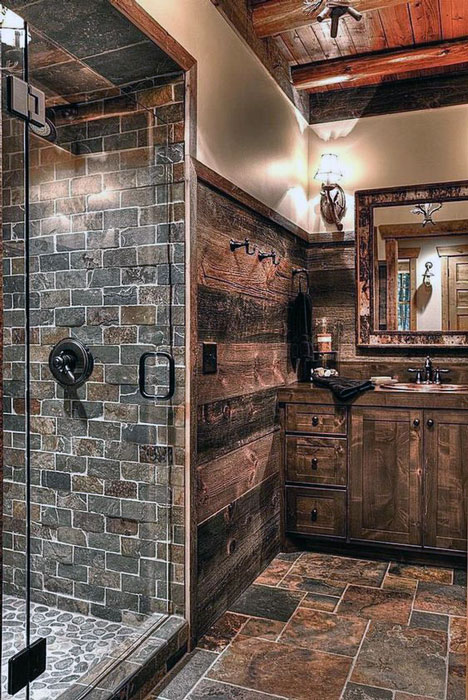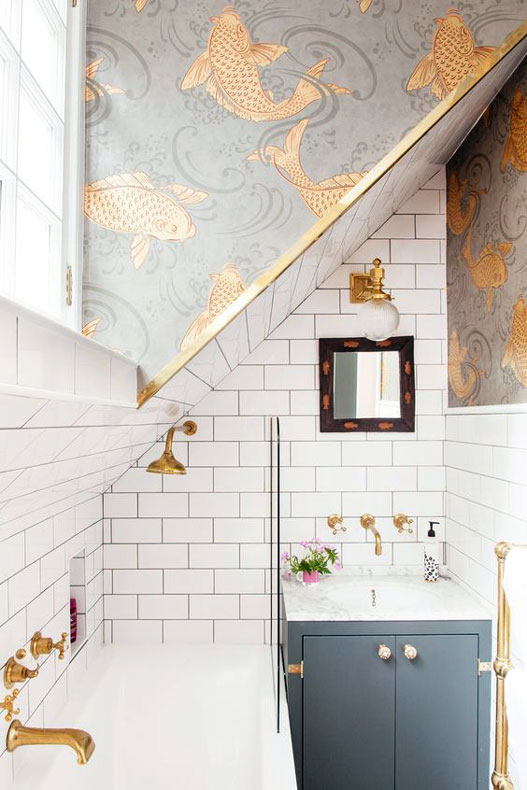 Small Bathroom Bohemian Ideas
The second design idea is small bathroom bohemian design. Applying modern bohemian decor will give natural vibes. This is because of greeneries is the main point of the bohemian design. Three pictures are being decorated by applying greeneries to make it more lively. But, remember not to place many greeneries in order not to damage the bohemian art value originally. Which one do you prefer from the two simple bathroom design ideas so far?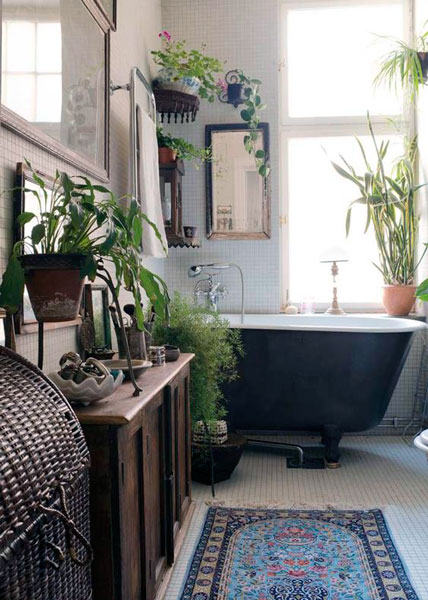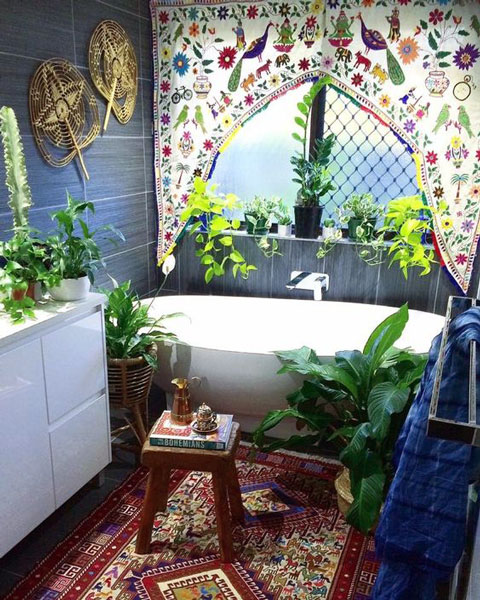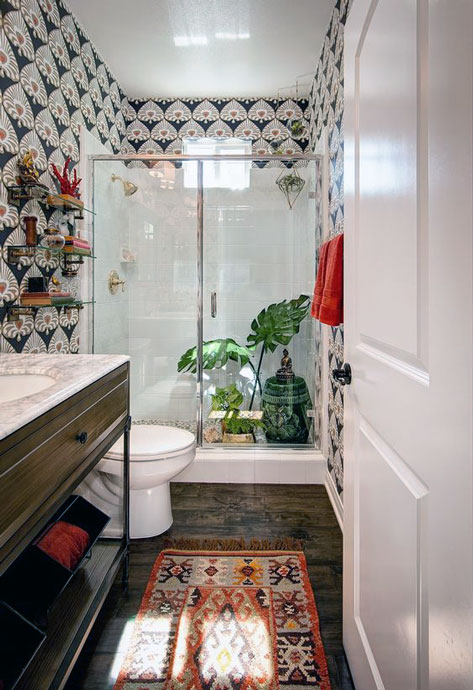 Small Bathroom Interior
After choosing a suitable bathroom design, the next step is matching it with small bathroom interior. To make your small bathroom looks stunning and exquisite, find a suitable interior to be combined with your design. You can try finding a suitable flooring theme or ornaments arrangement like some pictures below. We are happy helping you a lot by showing simple small bathroom decor here.
Small Bathroom Flooring Theme
The first step is finding a simple flooring theme for your bathroom. A beautiful flooring theme will bring happiness to you as well. The first picture is applying black hexagonal flooring shapes with thin white lines around of it. Meanwhile, the second picture and third picture is rather different because of using floral flooring accents. The fourth picture is applying wooden flooring material. The four of them are suitable for a small bathroom.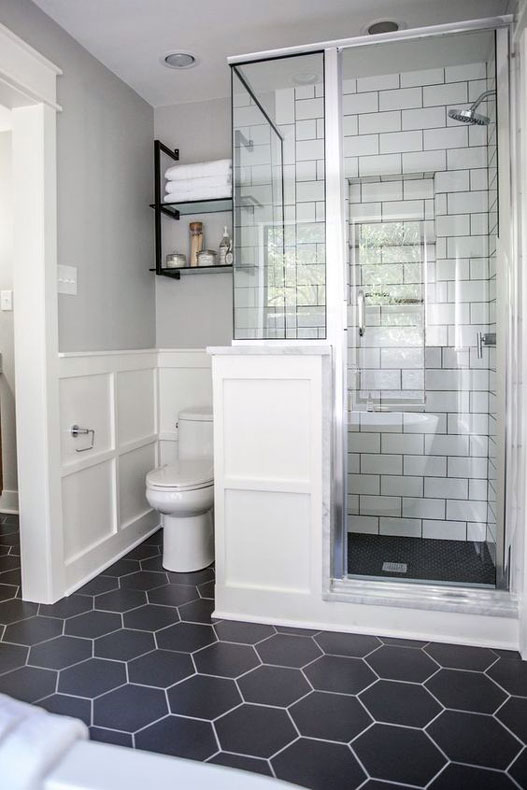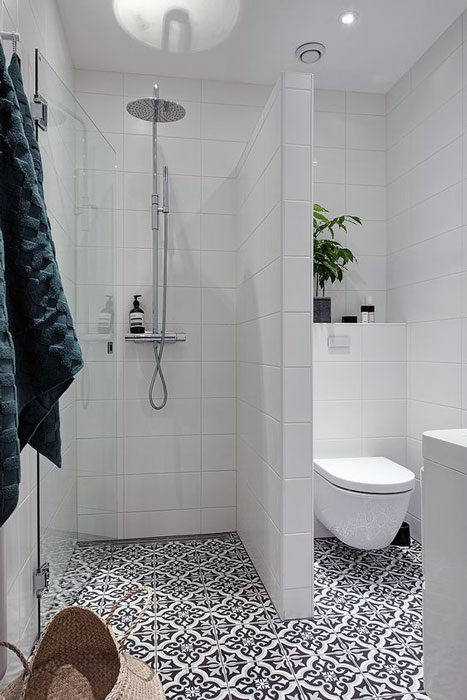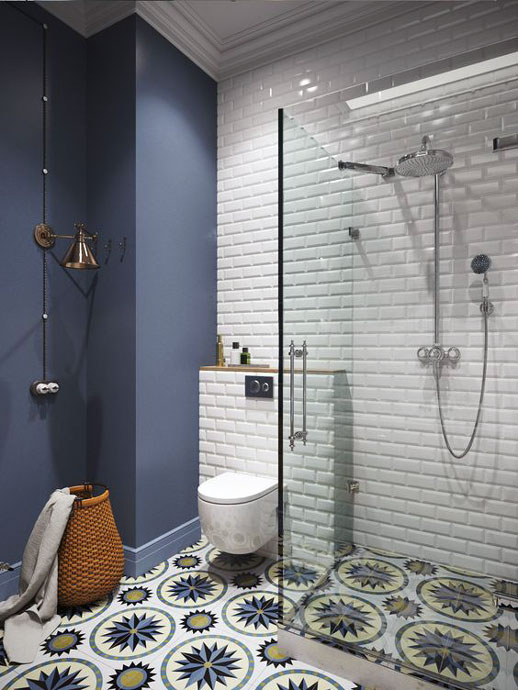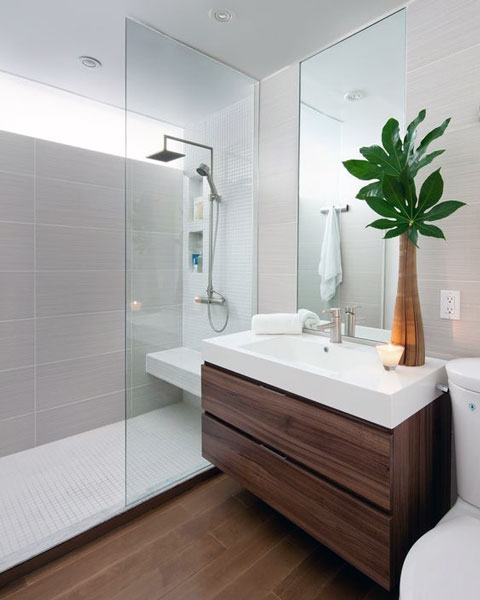 Small Bathroom Ornaments Arrangement
The second or the last step is matching and arranging bathroom ornaments. Although a small bathroom has a limited space in it, it does not mean it is difficult in arranging some ornaments around of it. The three pictures show a usefulness of three wooden shelves next to washbasin. The usefulness of three wooden shelves is not only for placing towels and tissue on it but for placing greeneries and pictures as well. Add some decorations such as a glass bottle and the fragrance of therapy flavor would be better too.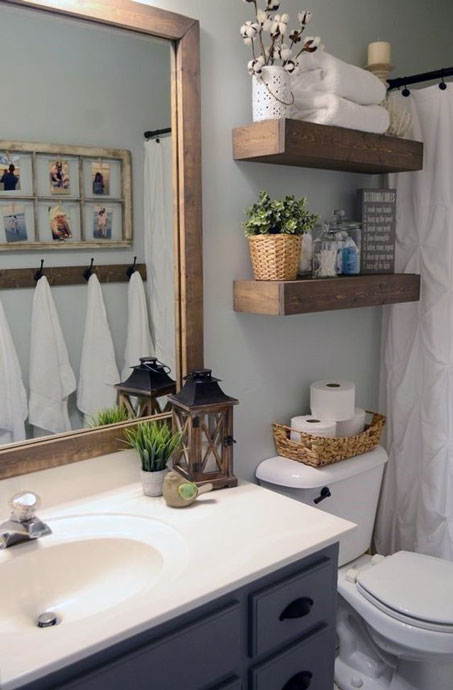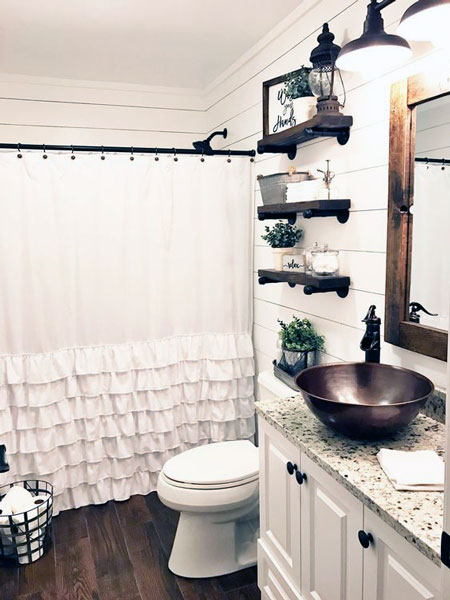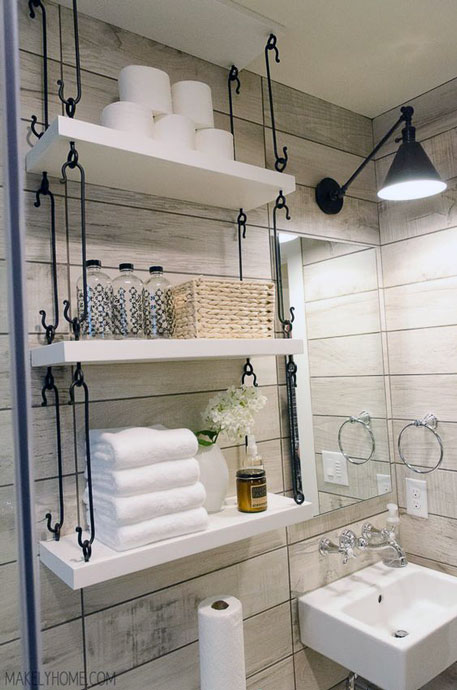 Final Words
Have you chosen which design will be applied into your bathroom? How about its interior? We hope you get inspiration after seeing some ideas of simple small bathroom decor above. This is the best chance for you to make your dream bathroom comes true by re-decorating the old bathroom of yours using our option. Happy trying!