Would you like to know about a cozy small living room ideas that can fit your needs? You may check the latest design that we give to you then you can just follow the idea. We all know to create a comfortable environment there should be many things we have to think.
How to Make a Cozy Living Room for Small Spaces?
You may ask about this one since we would need to create a great design to make our living room looks comfortable that is why we would like to share how to make it a little bit cozy and you can follow our tips down below.
Use only minimal furniture
Use soft colors since it can make the room is little wider
Do not place indoor plants
Do not place many decorations
Fill the corner of each room with important items.
Design Sample for Cozy Small Living Room
We have selected some designs that we think it can be proper for you to check. We would like to make sure that all designs are easy to apply and it would not cost lots of money from your pocket.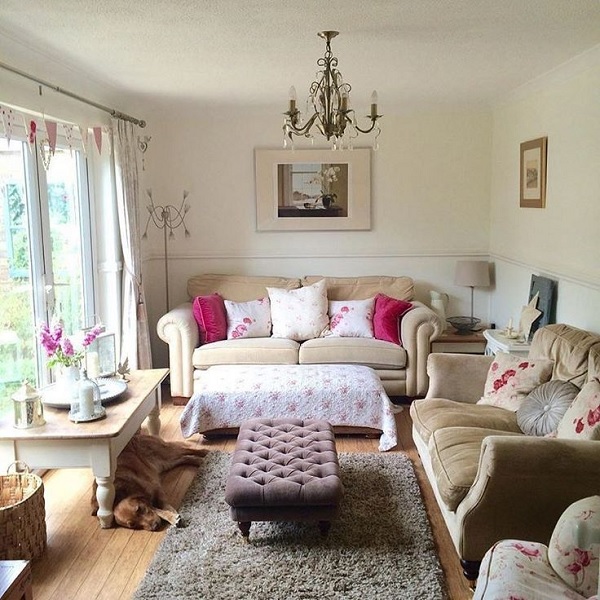 If you take a look at the first design. It uses lots of furniture but it still looks cozy at all. It is because the furniture selection can be matched each other. It can be said that they connect each other. Then the sofa pillow selection is really well-suited.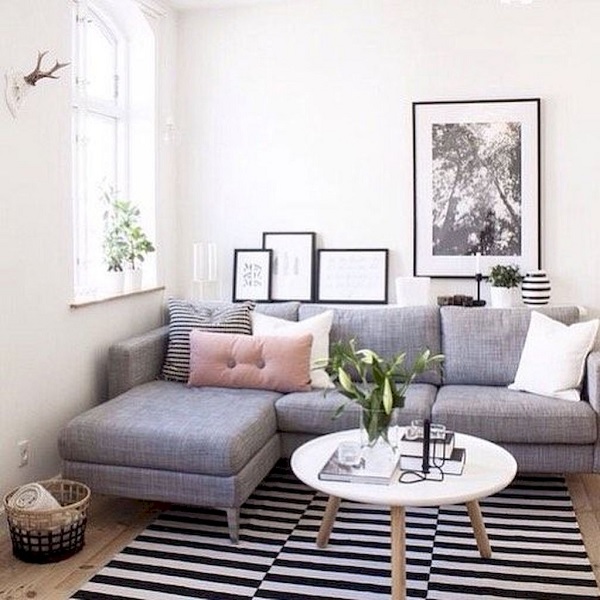 Come at this design, you can check that the furniture is really well placed. You can check that each corner of the room are filled with something as it can fit each other. Then, the round coffee table also looks great! It really nice to use for our living room.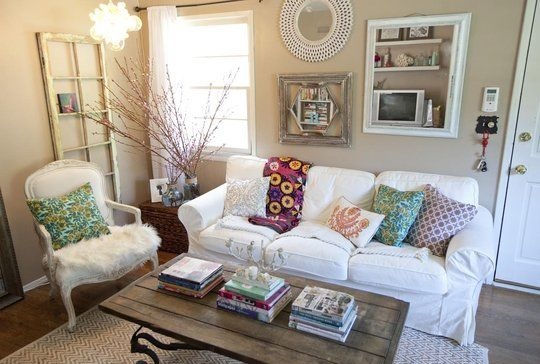 If you love a classic design then you may go with the design above. The motive combination of the sofa pillow is really astonishing. It looks simple and luxury for a small cozy living room design idea.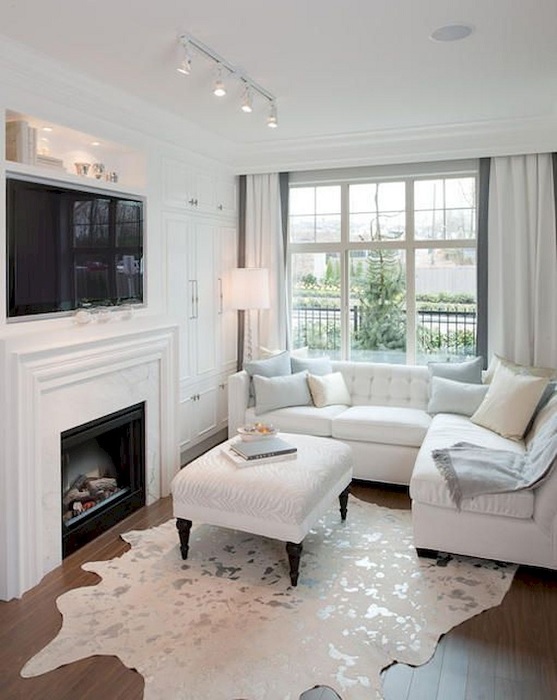 Here is the last part, many people said that this living room looks cozy on every side. The fireplace can also be a great thing to go if you would like to have this design. It can bring an aesthetic value. The best of all, we really love the white design concept combined with wooden flooring style. On the other hand, you may check the carpet which looks really beautiful.